Untamed Gourmet Documentary Series by 291 Film Company

Mark your calendars: This series starts Tuesday, September 3 at 8:30PM on APTN (Aboriginal Peoples Television Network).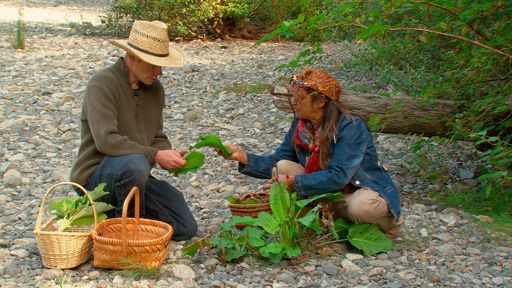 If you are interested in Canadian food, I would definitely make the time to watch this series.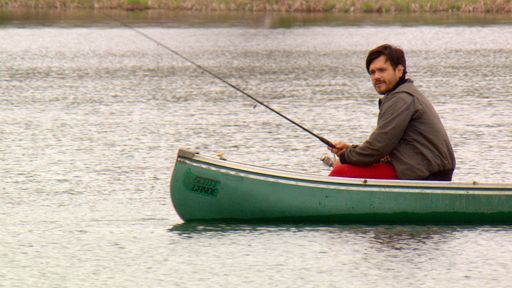 One of the fundamental tenets of Eat Alberta is to provide information and hands on experience with Aboriginal Cuisine. One of the fundamental tenets of Slow Food Canada is to connect with our Canadian Aboriginal communities and work to learn about and help to preserve their heritage food traditions. Aboriginal cuisine has been the primary focus of the Alberta Culinary Tourism Alliance, where I am currently serving as a Director, as well. So, when David McCaughna from CBC Canada contacted me about this documentary series, I was awestruck. That was just moments ago. I cannot keep this incredible information to myself!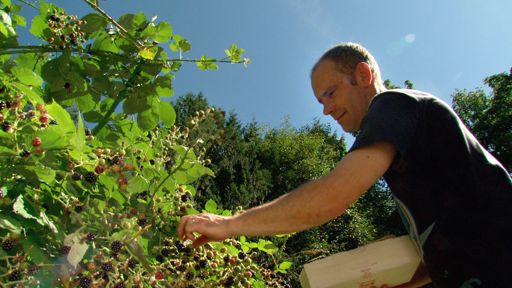 Untamed Gourmet introduces us to 6 culinary leaders in 6 episodes from various Aboriginal communities across Canada. In each episode, we watch a meal evolve from inspiration, to collection, to preparation; each in the landscape where the ingredients are foraged or grown. This series provides Canadian people with a fundamental understanding of our indigenous food and the traditions of our first people.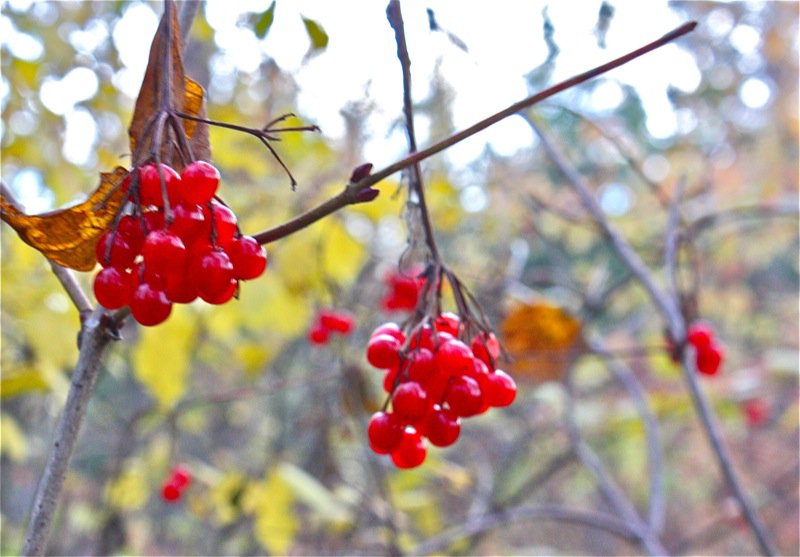 I will be interviewing Ian Toews about the project, and then each chef about their specific experience and writing a series of posts on my site aligned with this series on APTN (Aboriginal Peoples Television Network).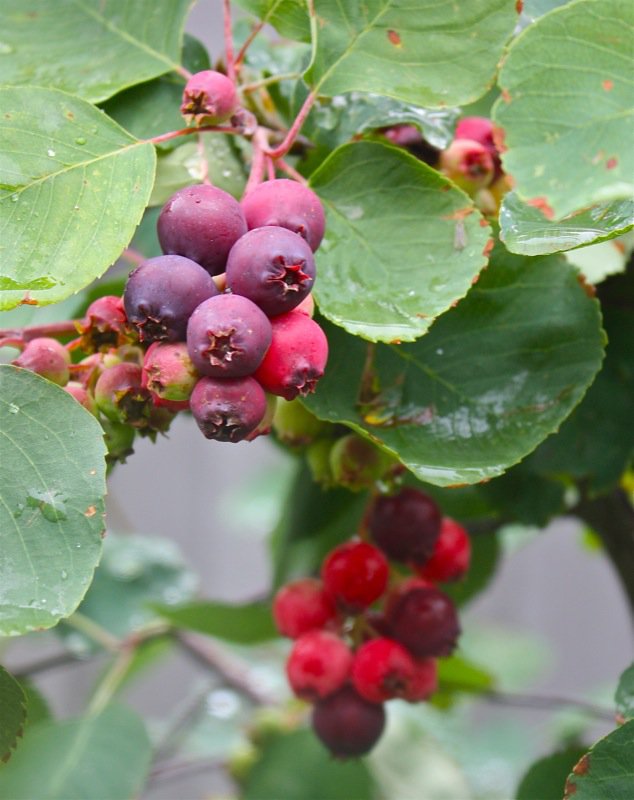 "What is an aboriginal recipe?" is a question I have asked, and through my investigations have discovered that I am asking the wrong question as there are few recipes in aboriginal culinary culture; however, there are many skills, much knowledge and important traditions applied to the food from the land on which is tribe lives. This series explores how the food of the land, or wild food inspires a meal based upon Aboriginal traditions within a Canadian landscape.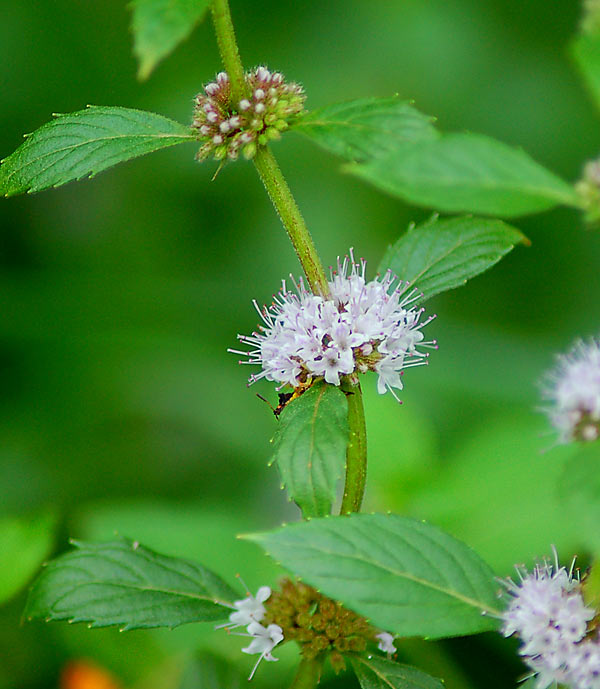 Most Canadians are so removed from the farm, as well as gardening or hunting and gathering that the fact that everything we eat has a connection to the natural world around us has been lost. Untamed Gourmet revives this connection of man to the land as we watch a meal evolve within a landscape where all of the ingredients are found or grown. Today, this is such a novel concept. It is how our first people lived.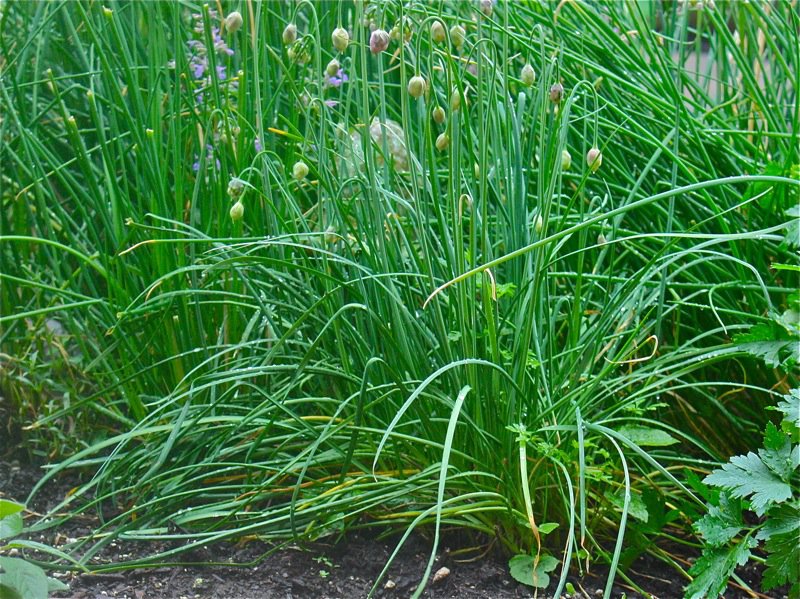 Aboriginal people inform each chef about indigenous ingredients that can be found in each area, about agriculture, traditions and the history of their local cuisine. With this expertise, the Chef collects ingredients needed to prepare a wonderful meal in that natural setting.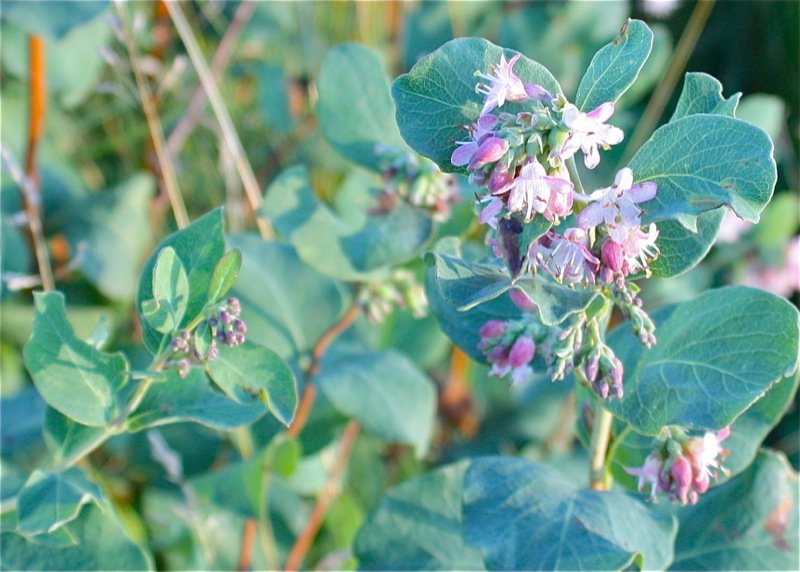 Traditions are explored in detail, such as the time of year to pick foods, preparation techniques, and the health and medicinal uses of certain foods.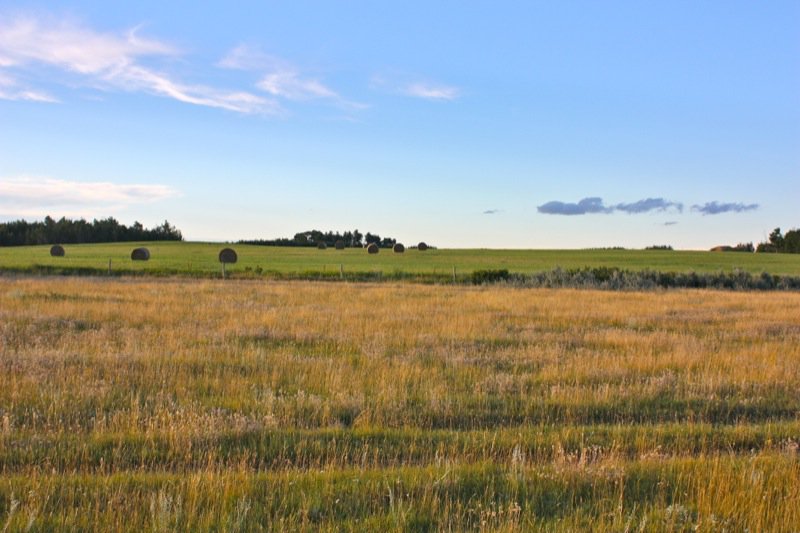 The following information is the programming schedule, followed by a verbatim press release for your information. Watch for my interviews!
| | | | | |
| --- | --- | --- | --- | --- |
| Date and Time | Episode Title | Aborignal Community | Chef | Region of Canada |
| Tuesday, Sept. 3, 8:30pm | "Grey Highlands Rainbow Trout" | Chef Aaron Bear Robe travels north of Toronto to fish for rainbow trout, and gather wild leeks, fiddleheads, and ginger root. | Chef Aaron Bear Robe | Toronto and Collingwood (ON) |
| Tuesday, Sept. 10, 8:30pm | "BC Interior Fowl" | Chef and instructor Ben Genaille hunts for duck, grouse, and snowshoe hare near BC's Shuswap Lake. | Chef Ben Genaille | Pemberton, Kamloops, and Vancouver (BC) |
| Tuesday, Sept. 17, 8:30pm | "Port Alberni Salmon Feast" | Chef Annie Watts commercial salmon fishes at night, while her mother, Chef Dolly McRae, gathers wild crab apples, kelp, and wild cherries. | Dolly McRae (Watts) & Annie Watts | Port Alberni (BC) |
| Tuesday, Sept. 24, 8:30pm | "Northwest Territories Caribou" | Yellowknife's Chef Pierre LePage forages for blueberries, fireweed, and morel mushrooms, which he combines with Caribou and Muscox meat. | Pierre LePage | Yellowknife (NWT) & Humpy Lake (Barrenlands) |
| Tuesday, Oct. 1, 8:30pm | "Cowichan Valley Mule Foot Hog" | Chef Brock Windsor roasts and smokes a mulefoot hog, and forages for blackberries, huckleberries, and lobster mushrooms in the Cowichan Valley, BC. | Brock Windsor | Cowichan Valley (BC) |
| Tuesday, Oct. 8, 8:30pm | "Prince Edward Island Lobster" | Chef Ilona Daniel builds a sandpit steam oven on PEI's shores, to cook razor and bar clams, oysters, lobster, and sea lettuce. | Ilona Daniel | Charlottetown and surrounding areas (PEI) |
291 FILM COMPANY
291 Film Company creates high production-value film and television programming that is broadcast and exhibited in Canada and around the world. Our primary focus is documentaries dealing with nature and art.
Founded in 1998, 291 Film Company was fully incorporated in 2004. Our people have a long history of success and innovation in independent documentary film and episodic documentary television. The work we have produced has screened and broadcast widely around the world in film festivals, art galleries, and on television, winning many national and international awards.
"291" references Alfred Stieglitz's famous New York City art gallery of the same name. Started in the early 1900's, Stieglitz's gallery was the first to bring major exhibitions of European modern art to North America. At the same time, he was relentless in his push for the art community to recognize photography as a legitimate art form. Today as one of the all time masters of photography, and a pioneering champion of visual art, Stieglitz's legacy is massive and unparalleled. Like Stieglitz, 291 Film Company is given purpose by visual art and is defined by a reverence for photography – and cinema – as equal art forms.
IAN TOEWS (Co-Creator, Executive Producer, Director, DOP, Writer)
Ian Toews has been making films and videos since 1996. His works are primarily concerned with the natural environment and often, its degradation. He is the producer, director, and DOP of 7 short films, more than 60 television episodes, and 3 full-length documentaries.
Since his first exhibitions in 1997, Toews films and videos have been shown in over 20 countries worldwide at many of the finest arts / cinema venues. These include the San Francisco Cinematheque, Kino Arsenal (Berlin), Oberhausen Short Film Festival (Germany), Iranian Young Cinema Society (Tehran), Ann Arbor Film Festival (USA), Images Festival (Toronto), Stockholm's Museum of Modern Art, and the 2005 World Expo (Japan). His films and videos are in the collections of the National Gallery of Canada, Amsterdam's Stedelijk Museum, and others. Elsewhere, his documentaries are used for teaching in many art colleges and universities including the Emily Carr and Alberta Colleges of Art and Design. His documentaries are seen on numerous television channels including CBC bold and documentary, Bravo!, APTN, Oasis HD, YLE (Finland), and TV5 (Spain).
Toews' films and videos have been widely acclaimed and awarded including the Grand Prix at the Tampere International Film Festival and Jury Award at the New York Expo of Short Film. He has been nominated for Canadian TVs top honour the Gemini Award as a director, cinematographer, and as a producer. Winning as a producer in 2008 for the long running national arts series Landscape as Muse.
CARY CIESIELSKI (Co-creator, Director, Writer)
Cary Ciesielski received his Bachelor of Fine Arts in Film and Video Production from the University of Regina in 1998. He has taken on the role of director, writer, producer, and/or editor on many corporate videos, television commercials, and installation videos, including several single screen, and multiple screen productions for the Fort Carlton Interpretive Centre, and the J.E.N. Wiebe Interpretive Centre at Regina's Government House, which was opened in 2005 by Queen Elizabeth II. He co-created and directed episodes of Untamed Gourmet in each of its first two seasons.
Ciesielski won the SMPIA Showcase 2005 Award for Best Educational Program for his multiple screen introduction to the J.E.N. Wiebe Interpretive Centre, Representing the Queen. He was nominated for a Gemini in 2010, and won a Golden Sheaf in 2004. His 1998 film, Janus, took 6 awards at the 1998 National Student Film and Video Festival, including Best Direction, Best Dramatic, Best Editing, and Best Overall. The film also received an honourable mention for Cinematography, a SMPIA Showcase 1998 nomination for Cinematography, and a Special Commendation at the 1998 CIAFF.
MARK BRADLEY (Producer)
Mark Bradley has worked in the film and television industry since 1998. He is Business Affairs Manager at 291 Film Company where he also produces arts and nature programming. Projects have included the Gemini Award-winning Landscape as Muse (Bravo!, SCN, Knowledge), Untamed Gourmet (APTN, SCN), and Gemini-nominated Saskatchewan River Delta (SCN, Oasis HD). Mark created and produced the first season of Great Minds of Design (CBC documentary), and produced The Nature of Inspiration (CBC documentary). Most recent projects include the second season of Untamed Gourmet (APTN), and one-hour Grasslands (Oasis HD, Citytv).
Elsewhere, Mark has been the Head of Business Affairs on many documentary, lifestyle, drama and performing arts productions, including two seasons each of Designer Guys (HGTV), The Style Dept. (HGTV) and Little Mosque on the Prairie (CBC). In addition, Mark has served on the Board of Directors of the Saskatchewan Filmpool Cooperative and produced and/or directed several documentary, experimental, drama, and music video projects. His own films have screened internationally at over thirty festivals from New York, to Berlin, and New Zealand.
JASON NIELSEN (Editor, Writer)
Jason Nielsen is an accomplished picture editor who has worked on Gemini Award-winning productions such as Corner Gas (Best Comedy), Little Mosque on the Prairie (Canada Award of Excellence), Incredible Story Studio (Best Children's Series) and Landscape as Muse (Best Arts Documentary Series). Jason was nominated for a Gemini Award for Best Picture Editing in a Dramatic Series (2004) and is the recipient of various Directors Guild of Canada Awards. Jason is also a writer and director of short films that have screened to acclaim at festivals around the world. Jason is founder of Boxwood Films.
BRENDAN OSTRANDER (Music Composer)
Brendan Ostrander is a musician, producer, and composer who has performed, recorded, and toured with a wide variety of internationally recognized artists including The Be Good Tanyas, Daniel Powter, Gene Simmons, Carole Pope, John Wozniak (Marcy's Playground), and The Northern Pikes. In addition, Ostrander has an extensive background in engineering and audio post production, including sound design and re-recording mixing for film and television. In 1994, Ostrander helped form the seminal west coast ambient/electronic group, hellenkeller.
For more information, please visit: http://www.291filmcompany.ca and http://twitter.com/UntamedGourmet
Disclosure: I am not being reimburse for any of my work promoting this series. It is a personal interest. All photos are mine, or provided by David McCaughna from CBC Canada on behalf on Untamed Gourmet.