A happy accident!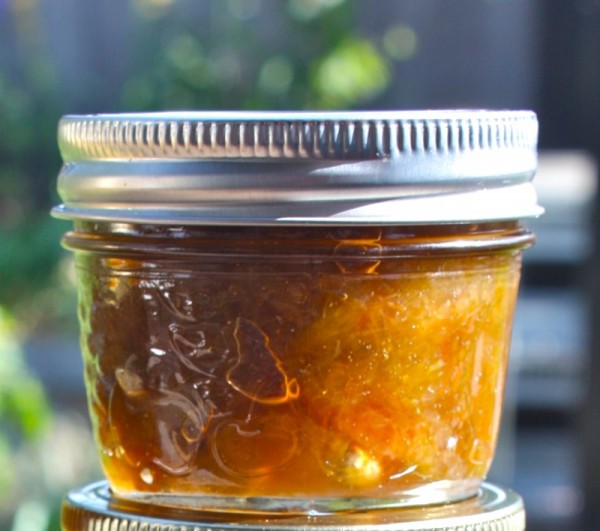 I was actually going to make a rhubarb crisp, and covered the sliced stalked with sugar and set it in the fridge until later. Later never came. Well, it came – but, waaay later! A week later, at least.
It was not a pretty sight, or I would have a pretty photo for you. The dish was full of liquid and the rhubarb were little floaty bits in the sweet liquid. I thought of throwing it out. I was shocked at how much liquid had come our of these sturdy sour stalks. Nah! Onto the stove top it went; the flame on high, and let's see what I can boil this down to.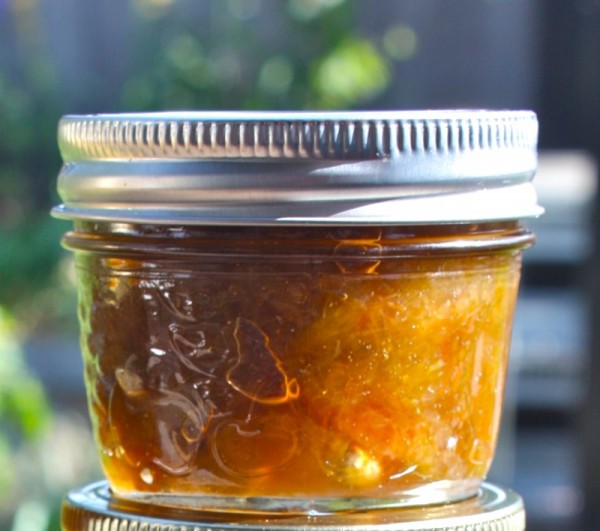 Incredibly, it didn't take so long. I keep it at a slow boil, stirring often. No pectin. Nothing. And, there was jam. Really delicious rhubarb jam. How marvelous! Six half cup jars of it. We really don't eat jam around here, but I love rhubarb and this will definitely find its way into something later on. I did process it for 12 minutes in a water bath. After taking my chances with the mixture, I needed to be really safe with the jam!