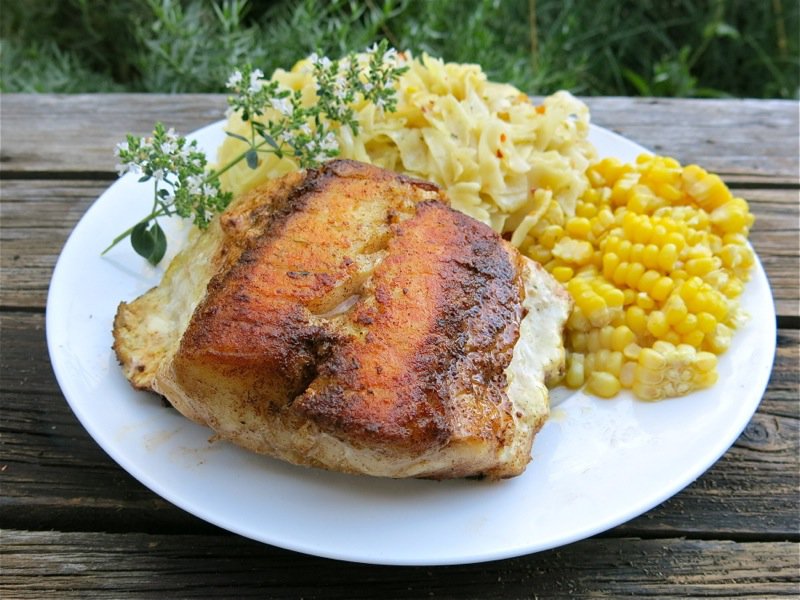 Living in the prairies, if you don't fish, you are fish deprived in a serious way. Alberta fresh water fish is not sold anywhere consistently. The only way to get it is to go fishing yourself or take your chances on the one or two places in town that occasionally bring some in. Securing sustainably fished fresh water fish makes a wonderful addition to our carnivorous prairie diet.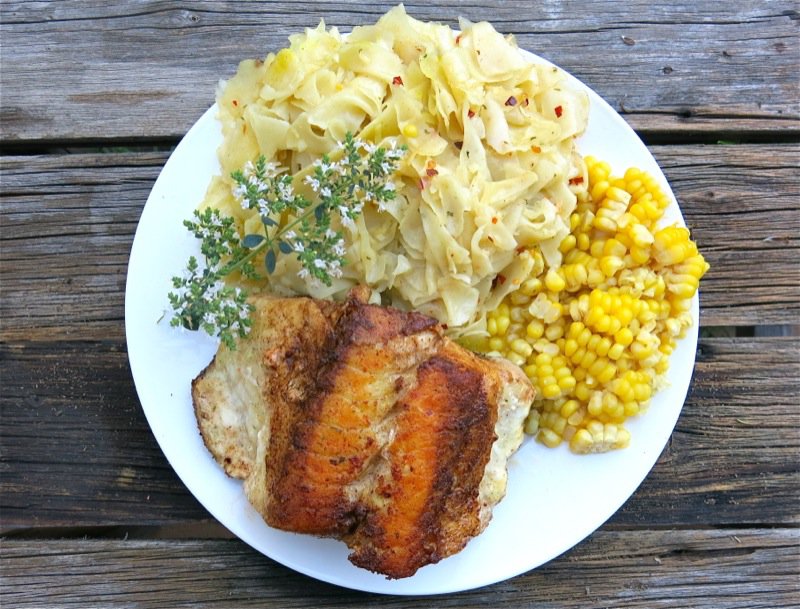 As a child, dad had a friend that would fish in Northern Alberta and keep us well stocked with white fish which has lots of bones, but is so delicious that picking them out is a pleasure. Mom would always prepare Harvard Beets and dad would fry the fish in butter. The sweet and sour sauce from the beets is the perfect combination for the crisp, buttery, fried white fish. I still love to make these beets when I fry white fish.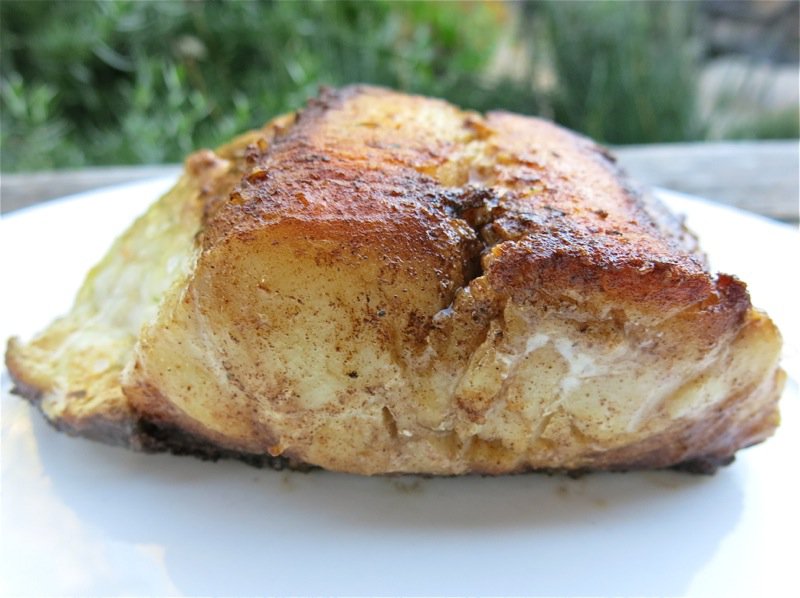 In Kelowna last year, I met John of Codfathers and visited his fishmonger's shop, thanks to Valerie from More Than Burnt Toast who took me touring around my last day there. We have nothing similar to this shop in Edmonton. John is well stocked with all kinds of West Coast fresh water and Ocean water fish. He is an Ocean Wise shop and seeks to sell sustainable fish which is the only kind I will buy and eat. Watch "Salmon Confidential" if you need convincing that farmed fish is a viable option at this time. (It is a feature length film and I watched it in half hour increments throughout one day. It will change everything you think about fish you buy at a store.)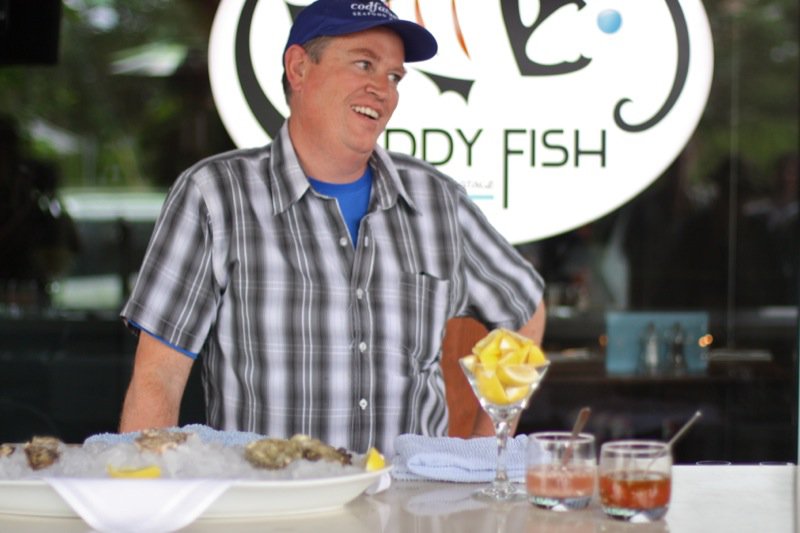 Photo of John, above, and the lovely pan fried-in-butter ling cod skin-side-up, below. The fish was dense and took a long while to cook completely through, unlike other white fishes I have fried. I kept the temperature at a good medium high heat with olive oil and butter in the pan and friend it about 10 minutes on each side. This was a huge fillet.
We bought half of one Ling Cod and so much more when in Kelowna for one day during our Mara Lake holiday in August 2013. We had all of the fish we bought cut into pieces, vacuum packed, packed in ice for the trip back to Mara Lake and then froze everything we purchased. before proceeding home to Edmonton. We now have a good amount of gorgeous sustainably fished Canadian West Coast fish in the freezer: Ling Cod, Black Cod (Sable Fish) from the west coast of Vancouver Island fished trapped and bottom long line, Halibut from Haida Gwaii fished bottom long line, Halibut Cheeks from the Pacific North West fished bottom long line, Snapper (Rockfish) from the Pacific North West fished bottom long line, gorgeous ruby red wild Chinook Salmon from the west coast of Vancouver island toll fished (moving lure, hook and line), Sturgeon (and it is aged like beef) from Sechelt raised in sustainable sealed system Aquaculture and a couple of big bags of candied smoked Chinook Salmon from the Pacific North West. I would have more salmon, but Vanja finds it too rich.
One cannot have pan fried ling cod without butter!.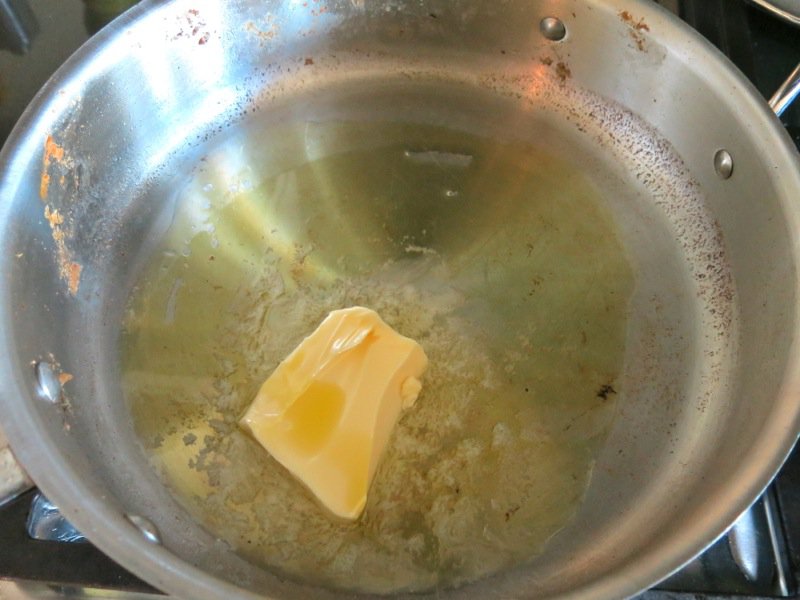 Start skin side down in medium high heat with lots of butter.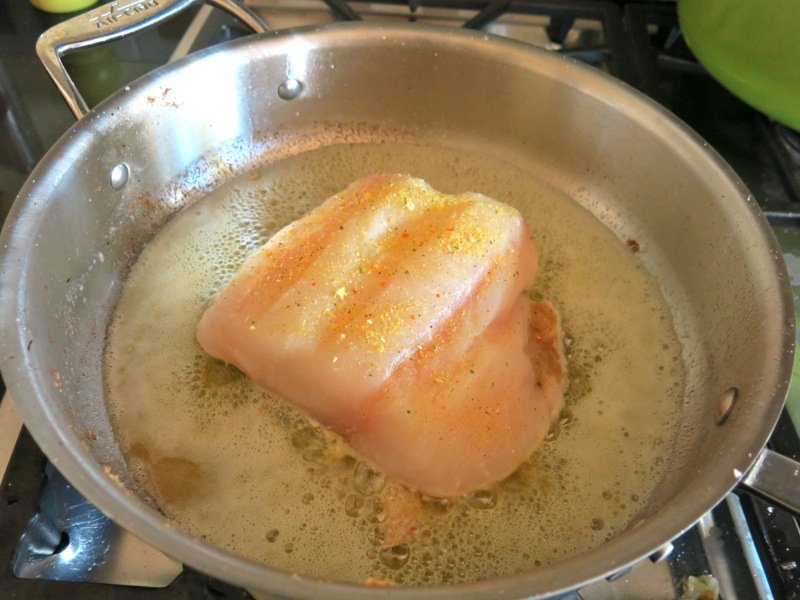 Fry as long on the other side. Do not press down on the fish or flip it constantly. One time on each side is the best way to fry fish.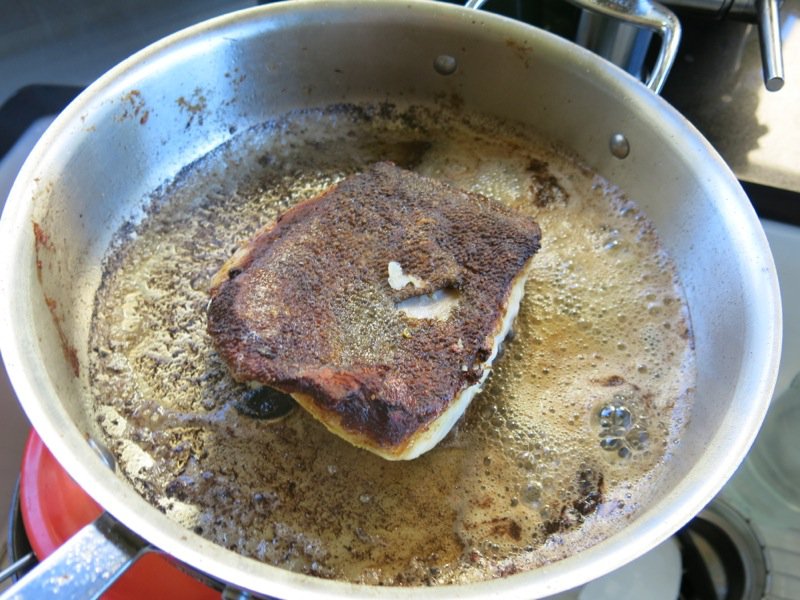 Look at the gorgeous pan fried ling cod in butter!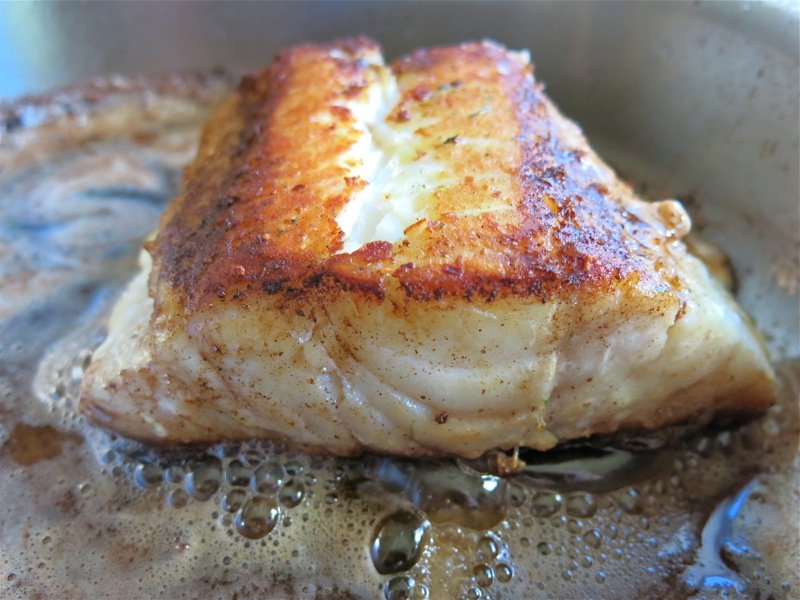 I am salivating looking at this. It is a very subtle flavoured fish. It certainly is not fishy, but nor is it "cod like" in flavour. It is not a true cod fish and is dense in texture, with a lovely light fresh flavour. This is a filling fish and makes a substantial meal. Often, fish is a light bite: not ling cod.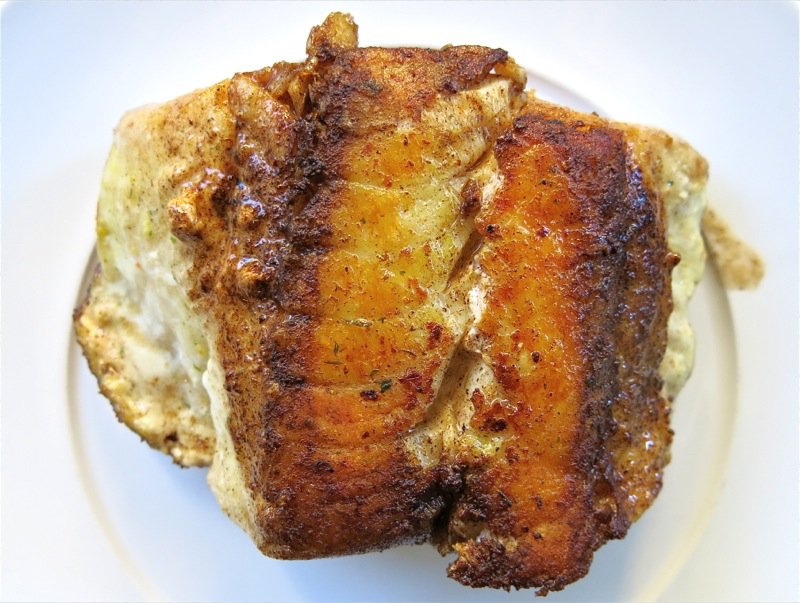 It was perfectly paired on this gorgeous summer day with corn on the cob and hand made Pappardelle tossed simply with garlic, arrabbiata seasoning and Olive Oil. Caterina sells at Callingwood Market on Sundays and at City Market on Saturdays. Her pasta is extraordinary. I purchased the spice mixture from her, but any salty spicy seasoning would work.
I prepared the olive oil, garlic and the seasonings, and simply tossed the pasta in it.
This is a finger lickin' good summer treat. I had been planning the fish pick up since we knew we would be heading into Penticton (past Kelowna) for a dinner with Joy Road (the most incredible long table outdoor dinner on God's Mountain you can imagine) the Thursday of our week at Mara Lake. It is as smart to bring fish home as it is to bring fruit home from here!
What is your favourite way to prepare fish? Have you tasted Ling Cod? How would you describe the flavour. Let's get a little conversation going about Canadian fish for those of us that don't fish. Where do you access yours?