Mini Meatballs in your Vegetable Soup!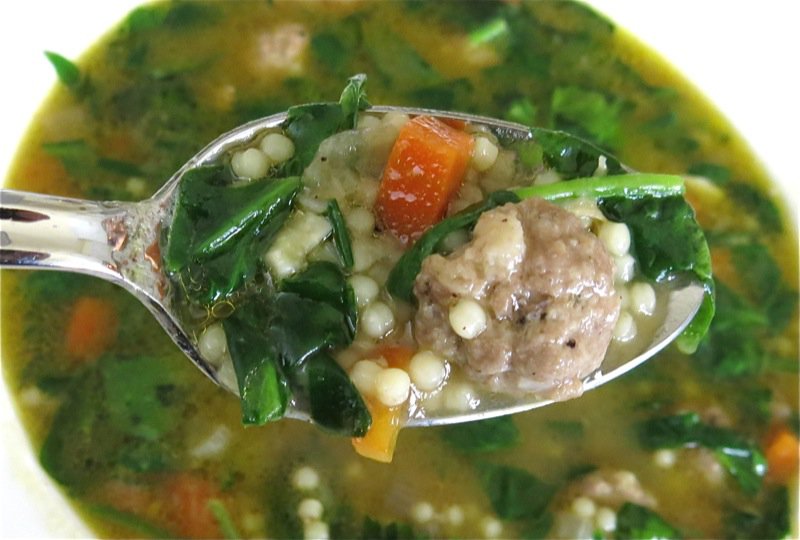 I attend a lot of meetings. Slow Food Edmonton Meetings, Slow Food Canada Meetings, Alberta Culinary Tourism Meetings, Eat Alberta Meetings, all interrelated, yet each requires meeting. Often, they are right after work when everyone is starving and can hardly focus on what is being said. I like to feed people. I like to feed people a lot. Soup is my go-to meal for meeting nourishment.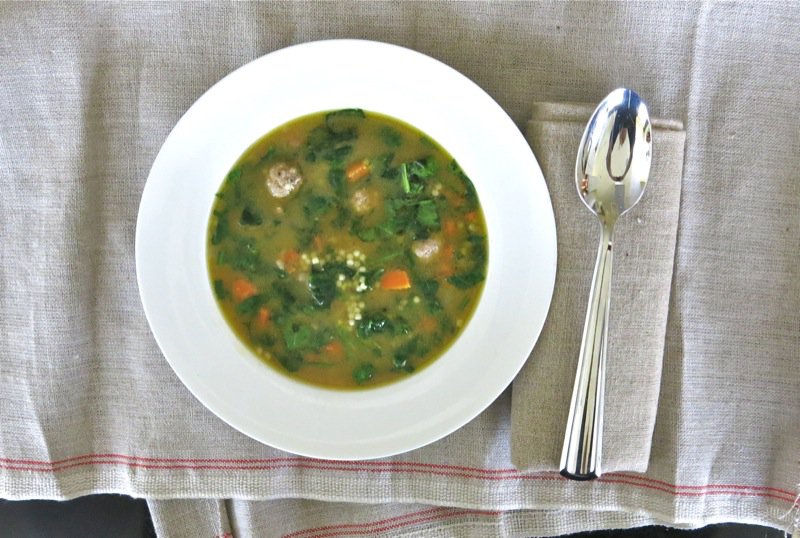 I often throw everything into a pot that is in my fridge on top of fragrant sauteed aromatics, top off with stock from my freezer and create some kind of tasty concoction. Pureed. Seasoned. Loaf of homemade bread. Butter. Pack it all in the car wrapped in a thick towel. Steaming cups of soup to dunk butter-slathered bread into is always appreciated.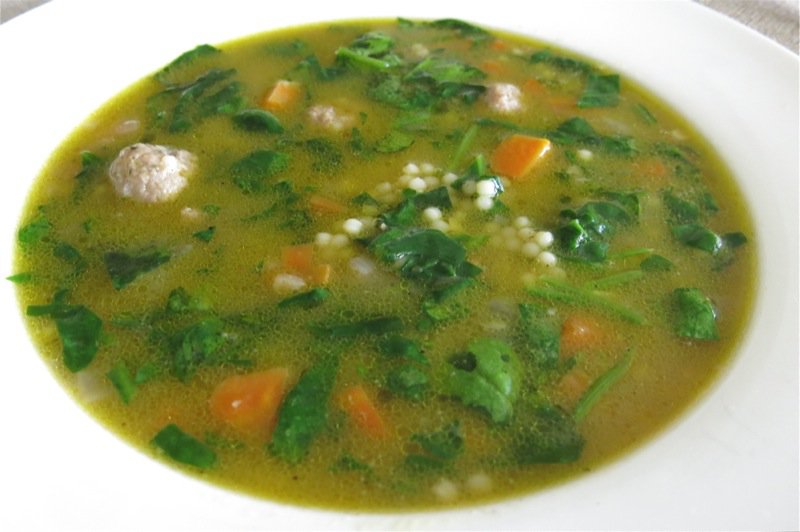 This time, I decided to do something different. Eat Alberta is moving into its fourth year and the dynamic team of organizers I have come to know as friends is stepping down. Three years is a fair time commitment. None expected to be working at this that long, yet every one has decided to stay an extra year to work with the new organizing team: transition the work, the learning, and develop documents for succession planning. I feel so blessed. As I am staying on. I am just not ready to let it go, yet.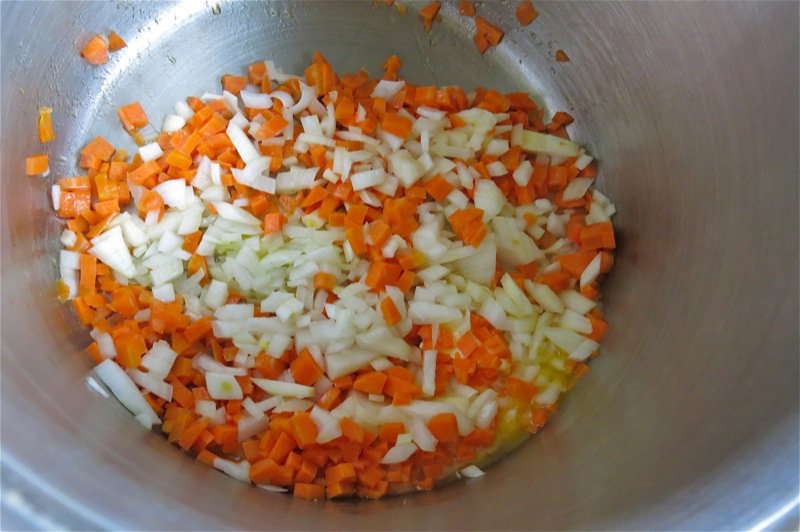 Not only have I worked with this team, and grown to respect each one of them, I have grown to love each one of them. Now, there's a confession that is unusual on a volunteer board. That is really saying something. We have found six incredible people who will be shadowing, collaborating, interning, learning, and contributing to the event for 2014 and eager to step into the position of each board member year five, in 2015. Each of these people is exceptional. I am beyond thankful for their commitment to this work.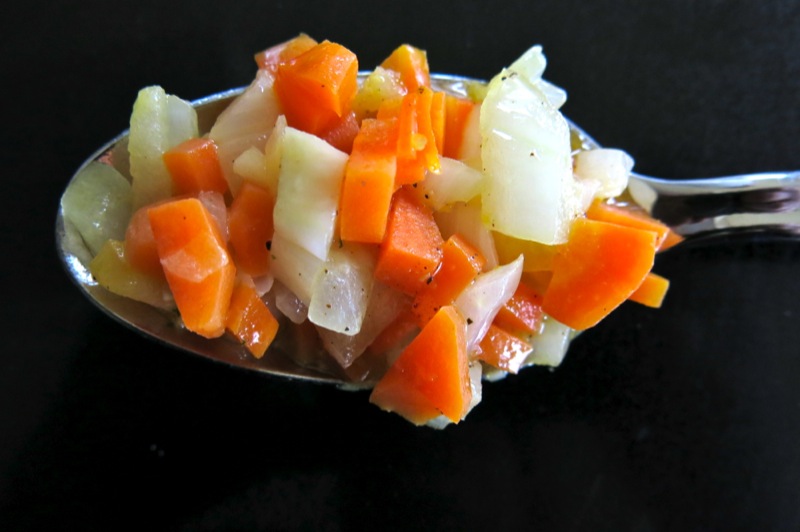 Snowy Monday, after work, was our first meeting together. Dark. Headlights reflecting a thick blanket of flakes. Slow, treacherous roads. Yet, each arrived. Frozen. Bundled. Red cheeked. And I had a special soup. Not the bottom of my fridge meeting soup, but Italian Wedding Soup with Beef Meatballs and Spinach. And bread and butter.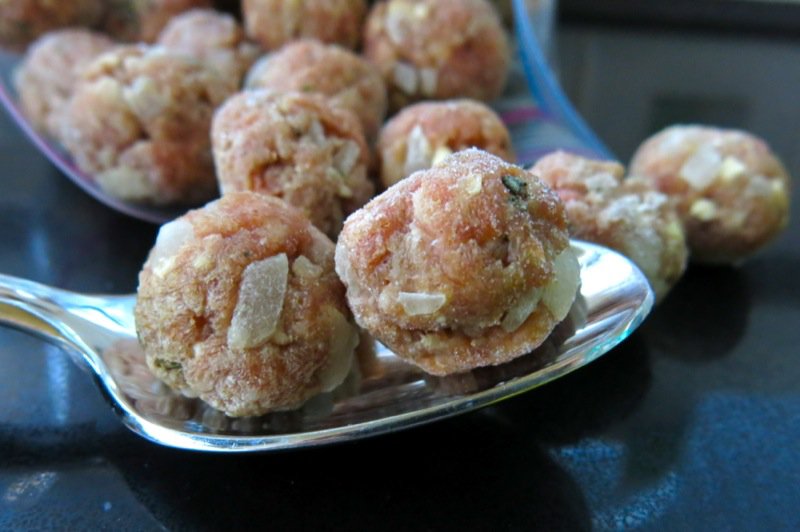 The night before I watched TV with Vanja and rolled 196 miniature meatballs onto parchment covered cookie sheets and thought about this new beginning and this transition for Eat Alberta. I was also thinking about my husband. He loves brothy soups and he loves meatballs; I was hoping this soup would be right up his alley. There was a lot of love rolled into these little morsels. A new beginning for Eat Alberta and a slow farewell. And, no doubt about it, there were more than a few meatballs rolled with Vanja's name on them.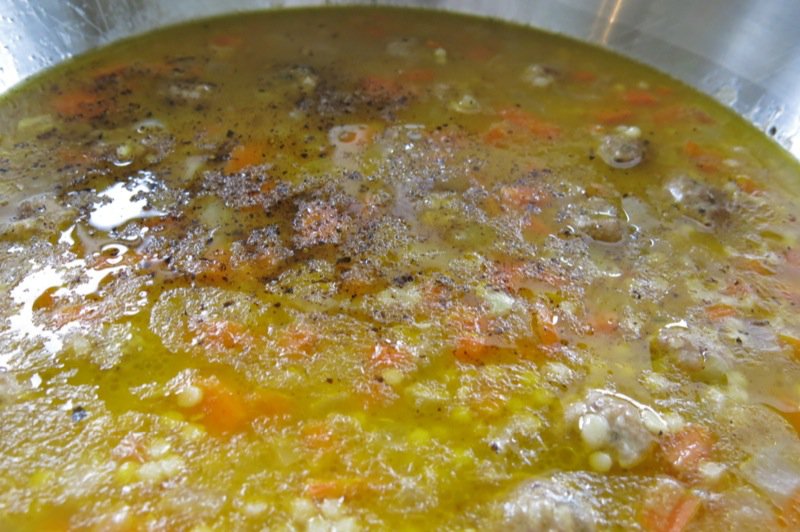 The beauty with this soup, is that after rolling the meatballs, it is effortless. So, if the meatballs are in the freezer, there is fresh Italian Wedding Soup with Beef Meatballs and Spinach almost effortlessly, any time. The Acini de Pepe is key. You can find it at The Italian Centre Shops in Edmonton. Some people think it is Israeli couscous, but it is Italian pasta in pearl sized balls that create a lush mouth feel.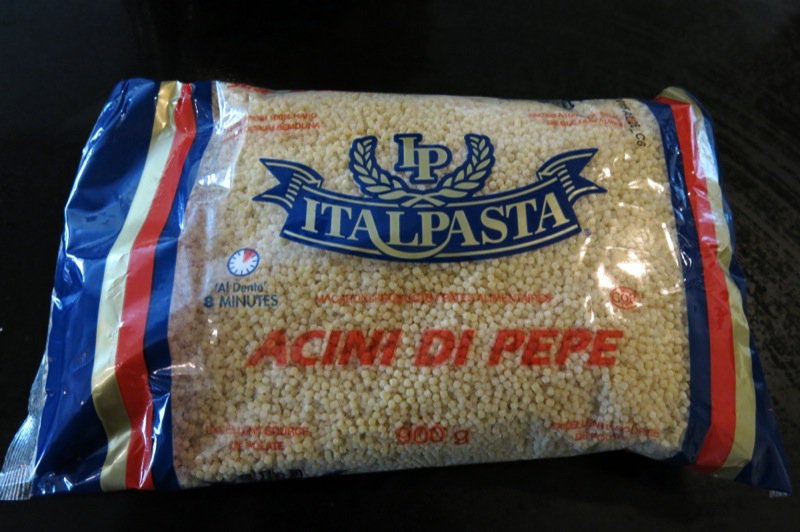 The carrots, onion and garlic are sauteed in butter. Seriously, it is that simple. Chicken broth is added. Frozen meatballs plopped into the hot broth, and shredded or chopped spinach wilted into it at the end. I was surprised at the complexity of flavour with these simple ingredients and that is why this soup is called Italian Wedding Soup. Because there is such an incredible marriage of flavours amongst the ingredients. Together, they create a wholesome, satisfying and unexpectedly deliciously soup.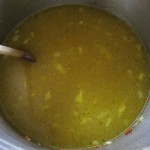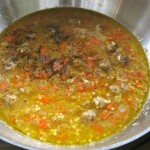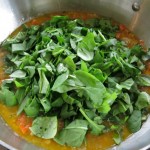 Fresh spinach isn't necessary. Frozen will work when not in season.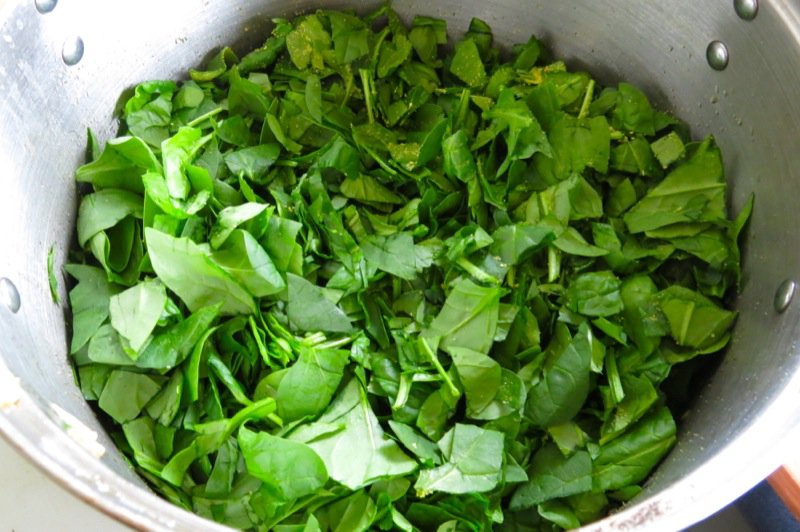 And because the road to hell is paved with good intentions, just before leaving for the meeting, I added the pasta. Don't hold the measuring cup over the soup when adding acini di pepe. The bag slipped and all of the pasta fell into the pot. Not the one cup I needed, but three. I was able to fish about 1/2 a cup out. Bought 3 more litres of stock along the way to the meeting and added it upon arriving.
It worked. It was tasty. We broke bread, slurped soup and worked to create an event that will really make a difference on one of Edmonton's snowiest evenings of the season. Even with 3 times as much pasta and stock, there was an amazing amount of flavour in this soup. I tasted this broth before the pasta went in. This is one recipe that I have overlooked most of my life because the ingredients are so basic, I had never tasted a homemade version, and I did not believe that it would be even half as tasty as it is, so I never made it. Until now. This is my new favourite soup. Ragan gave it a 10 out of 10. Vanja gave it a 9. (They had the version without the pasta spill.) This is a tough crowd to please. I also enjoyed it, a lot. The broth is rich as juices of the meatballs cooked in it are yummy. The pasta adds happiness on the tongue and is pleasurable to squish. The meatballs are flavourful and satisfying. The spinach spells h-e-a-l-t-h-y. This recipe of Italian Wedding Soup with Beef Meatballs and Spinach has it going on. I really hope you try it and let me know what you think. Meanwhile, here is to the marriage of the old and new Eat Alberta teams as we swing into the 2014 event plan: Italian Wedding Soup with Beef Meatballs and Spinach was a good place to start.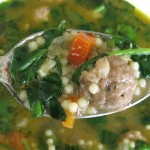 Italian Wedding Soup with Beef Meatballs and Spinach


Italian Wedding Soup is a misnomer. This is not the soup served at traditional Italian weddings. Research on the origin of the name indicate the elements of the soup complement each other, or create the perfect marriage of flavour.
Total Time
1
hour
30
minutes
Ingredients
Ingredients for Meatballs (can be done ahead of time)
1

pound

grass-fed know-your-farmer ground beef

, thawed

1/2

cup

onion

, chopped (about 1/2 medium onion)

1

clove

local garlic

, peeled and minced

1/2

cup

grated Parmesan cheese

1

teaspoon

salt

1/4

cup

panko bread crumbs or saltine cracker crumbs

1

teaspoon

dried basil

1

tablespoon

fresh flat leafed parsley

, minced

1

egg
Ingredients for Soup:
2

tablespoons

butter

1

cup

onion

, chopped (1 medium onion)

1

cup

carrot

, peeled and diced (1 medium carrot)

1

clove

local garlic

, peeled and minced

3

litres homemade organic chicken broth

Salt and pepper for seasoning

1

cups

acini di pepi

1

pound

fresh tender spinach

, chopped
Instructions
Instructions for Meatballs:
In a large bowl, mix together beef, onion, garlic, cheese, salt, bread crumbs, basil, parsley, and egg until combined

Shape into tiny bite-sized meatballs, roughly 1/2 inch in diameter; place onto parchment covered cookie sheet and refrigerate until ready to use

(Refrigerating is important as it will keep them from falling apart)
Instructions for Soup:
In a large stock pot, melt butter; add onion, carrots, and garlic

Saute until tender, but not soft (about 5 minutes)

Add chicken broth; bring to a boil

Turn to simmer, cover, and cook 30 minutes

Taste and season with salt and pepper, to taste

Drop meatballs into broth; cook 7 minutes

Add acini di pepi and cook 5 minutes

Add spinach and cover; simmer for 30 minutes to meld flavours, adding more broth, if needed

Serve with crusty loaf and hearty appetite
Recipe Notes
Freezing Meatballs
Place on parchment covered cookie sheets and fast freeze overnight
Package in well designed environmentally friendly freezer containers (I package 12 in each as I estimate 5-7 meatballs per serving depending upon starter or luncheon size)
Remove from freezer and place in fridge overnight
If plopping into the broth frozen, the 7 minute cooking time must be increased by 2-3 minutes
!Smaller Crowd Suggestion
For a group of 3-4, reduce soup ingredients by 1/3:
1/3 cup small dice onion
1/3 cup small dice carrot
2 teaspoons butter
1 clove garlic, minced
1 litre chicken broth
6 ounces fresh spinach
1/3 cup pasta
10-11 tiny meatballs per person, or 33 meatballs for 3-4 people
Follow instructions as written, otherwise.