The Slow Food in Canada Conference 2014 begins with finesse!

With about 20 minutes to freshen up from the pre-conference early bird tour, we were on the bus and headed for Jost Vineyards for the official opening of the Slow Food in Canada National Conference 2014 Nova Scotia Cheese and Wine Tasting and Dinner, excitement abounding.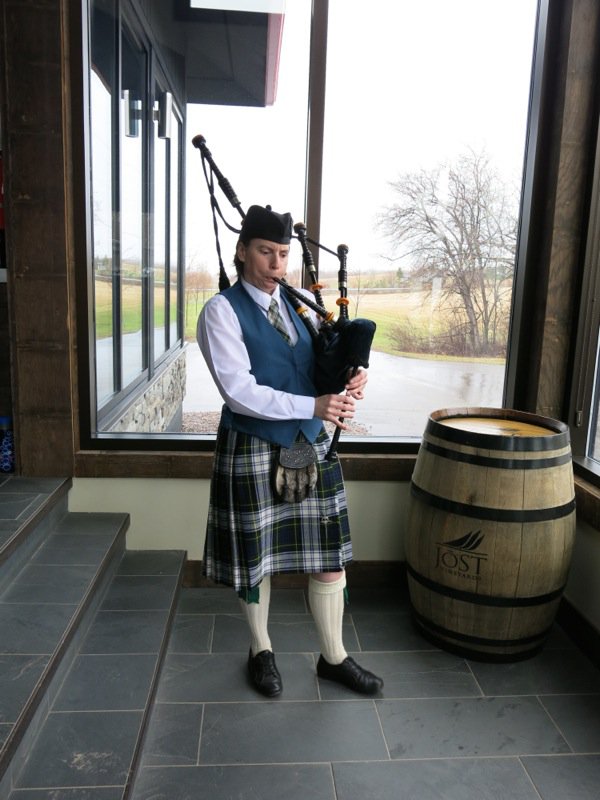 Greeted festively and completely unexpectedly by the most welcoming bagpipes, we entered to many familiar faces from earlier in the day, as well as to those that had just arrived that we were so eager to reconnect with.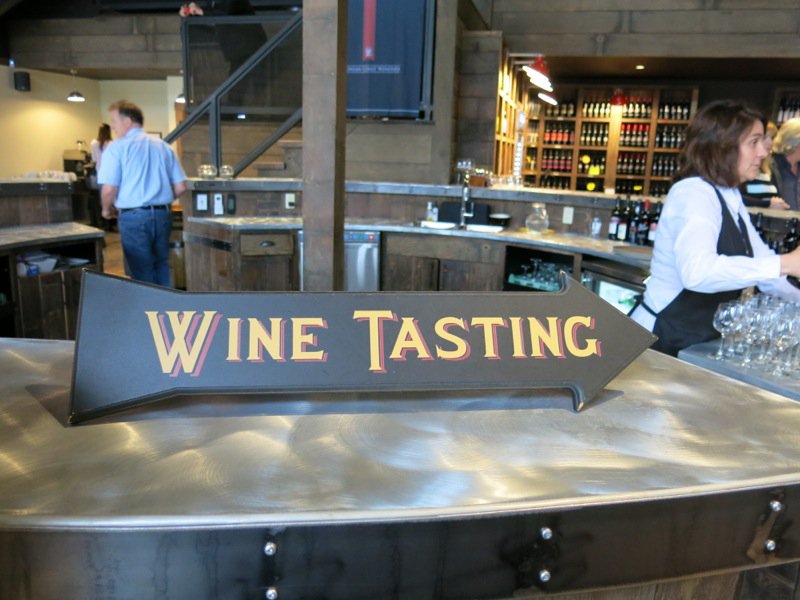 The gorgeous Jost Vineyards facility was festooned with tables brimming with tastes of cheese from local artisan cheese makers. The wine was offered with tasting notes or pairing explanations and the cheese makers were each present.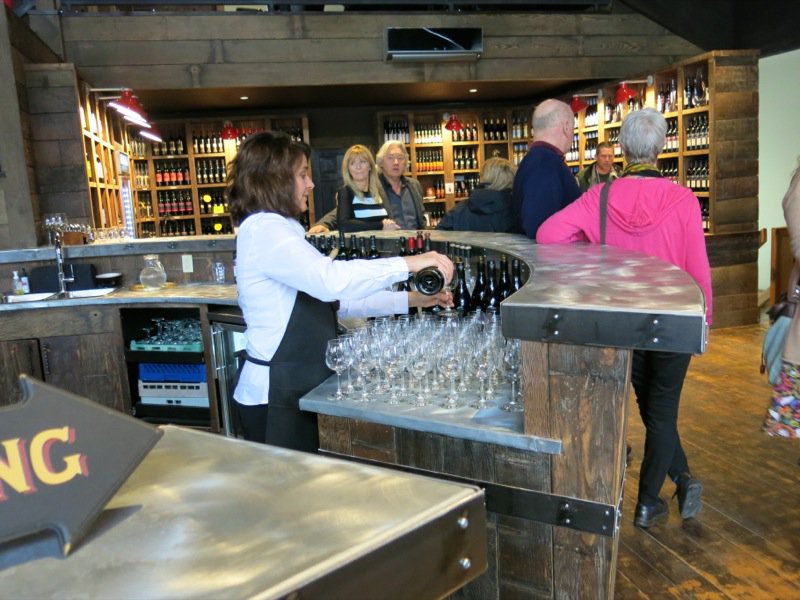 Having just completed a year of at home cheese making last year, with Cheesepalooza, meeting local artisan cheese makers and tasting local cheese is a highlight of any food gathering for me.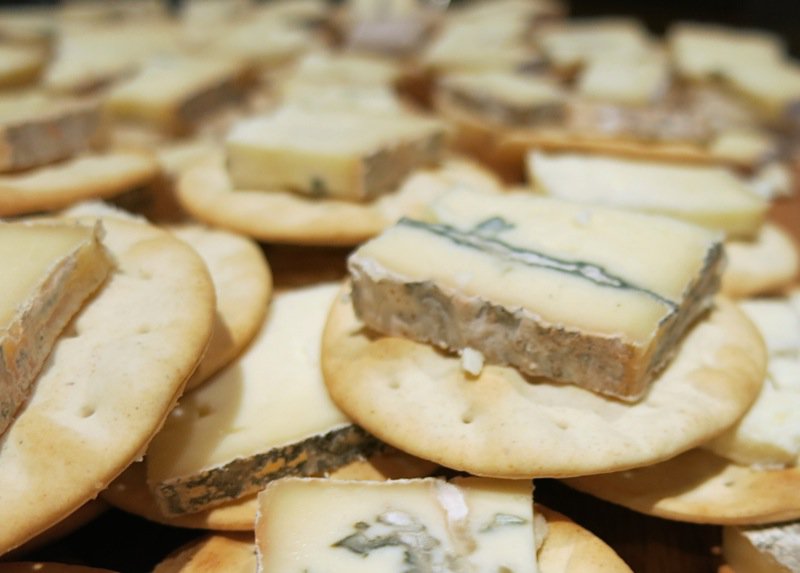 The Blue Harbour was a favourite of mine. Certainly, a good introductory cheese for those that may not think they like a blue. It is very creamy, subtle with a pleasant velvet-lined kick. I loved it.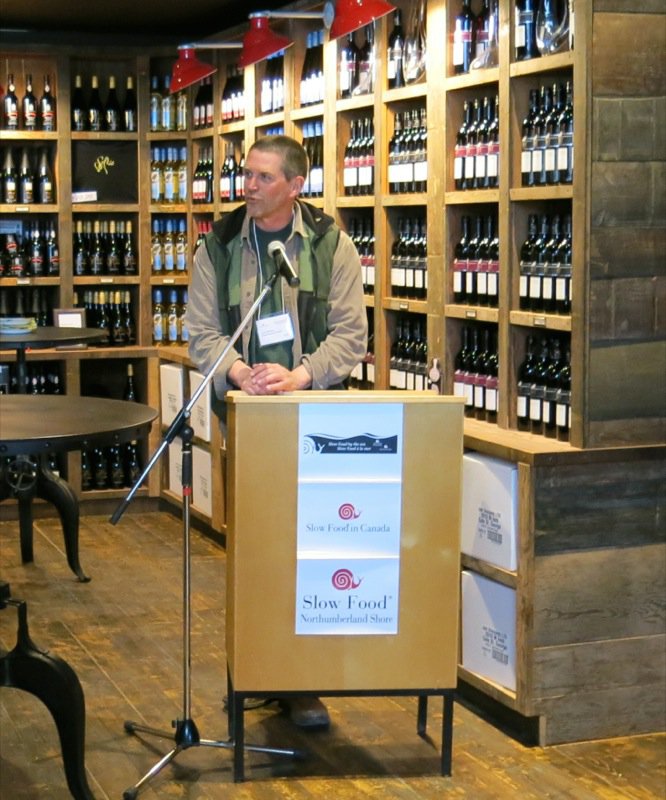 We were welcomed to the evening by Scott Whitelaw, of Sugar Moon Farm, the convivium leader from Slow Food Northumberland Shore, the conference host, then ushered downstairs to the Jost Vineyard vault for a tasting of the new Jost Selkie Frizzante, to be released on the long weekend of May. Owners, Carl and Donna Sparkes, welcomed us and Carl spoke of the history of the winery and introduced the Silken.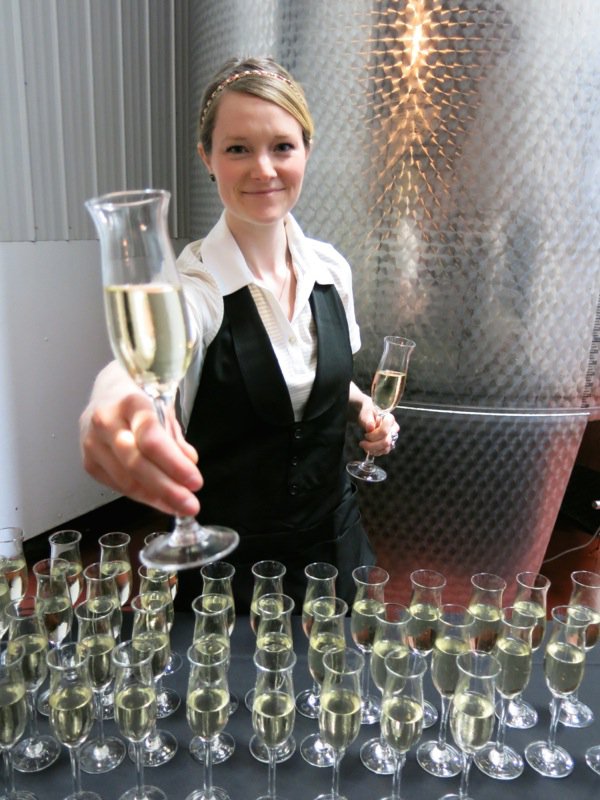 It was a light fruity frizz with a very low alcohol content. I don't do more than taste, as a rule, and I tasted the entire glass to the last drop. Really enjoyed this choice.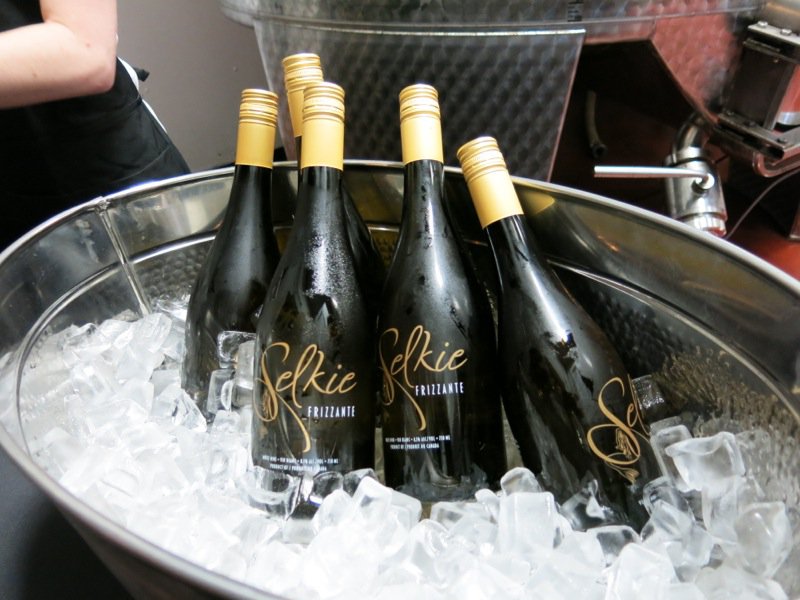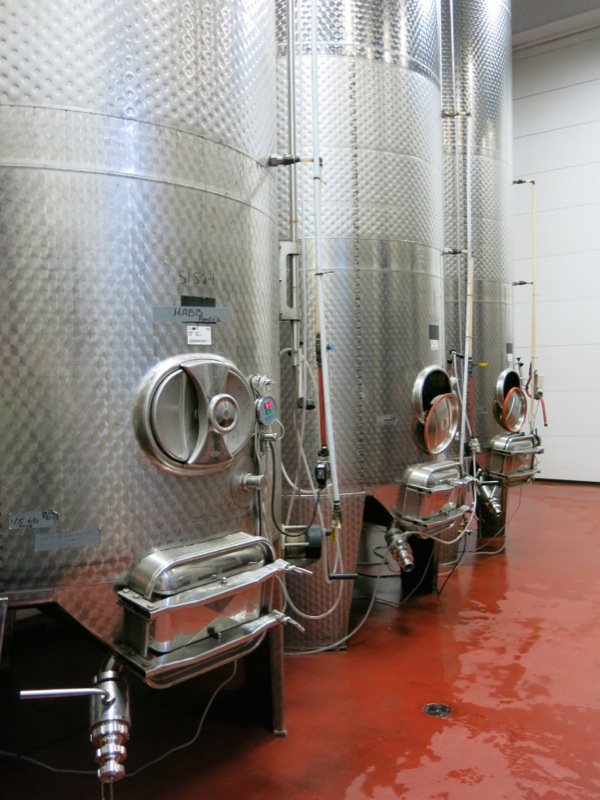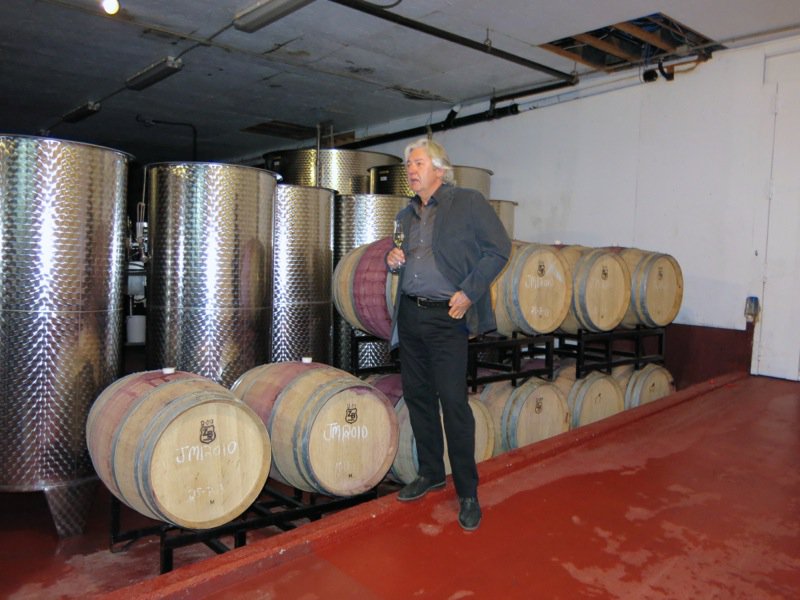 An attentive crowd.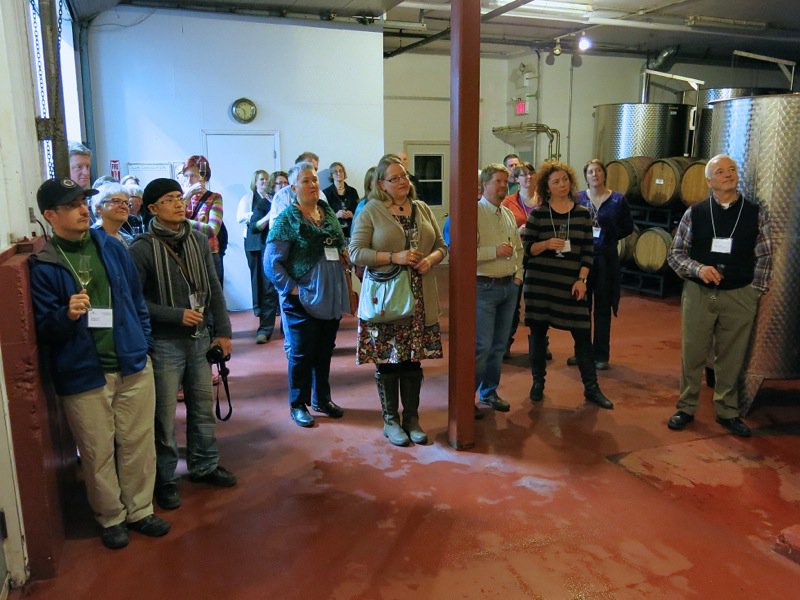 Back upstairs for more visiting, tasting and buying of cheese before the dinner was served.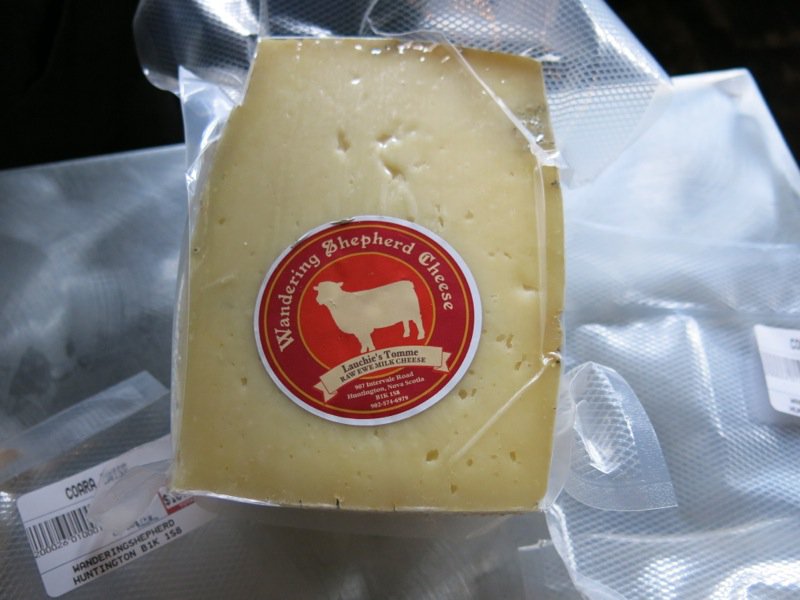 I was tickled to meet Ron Muise from Wandering Sheppard Cheese in Cape Breton, as I planned my entire itinerary, and didn't know he was there, so he wasn't on it. The only day open for us to see him was Mother's Day, and he did not hesitate saying a big "No!" to that as an option.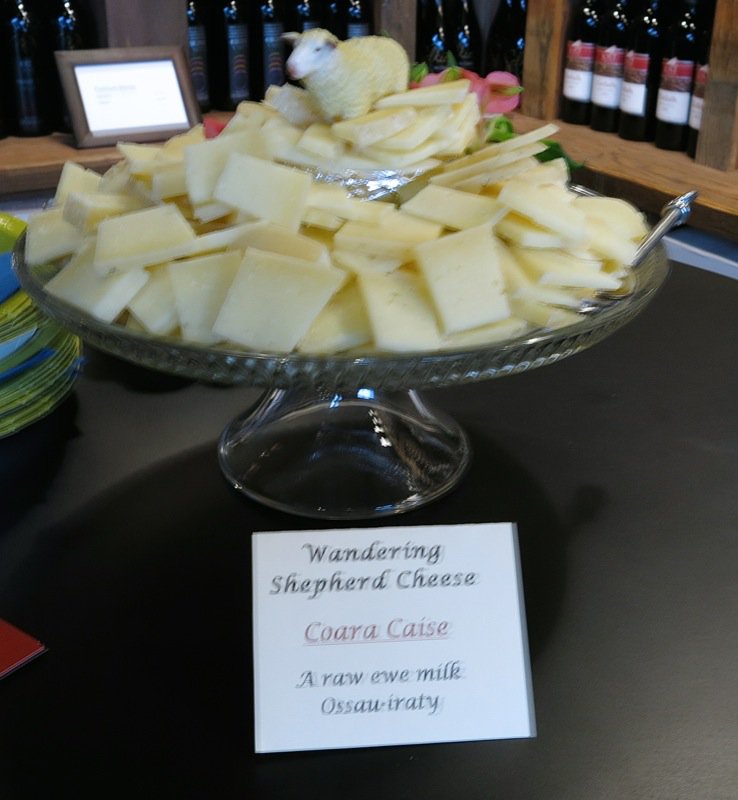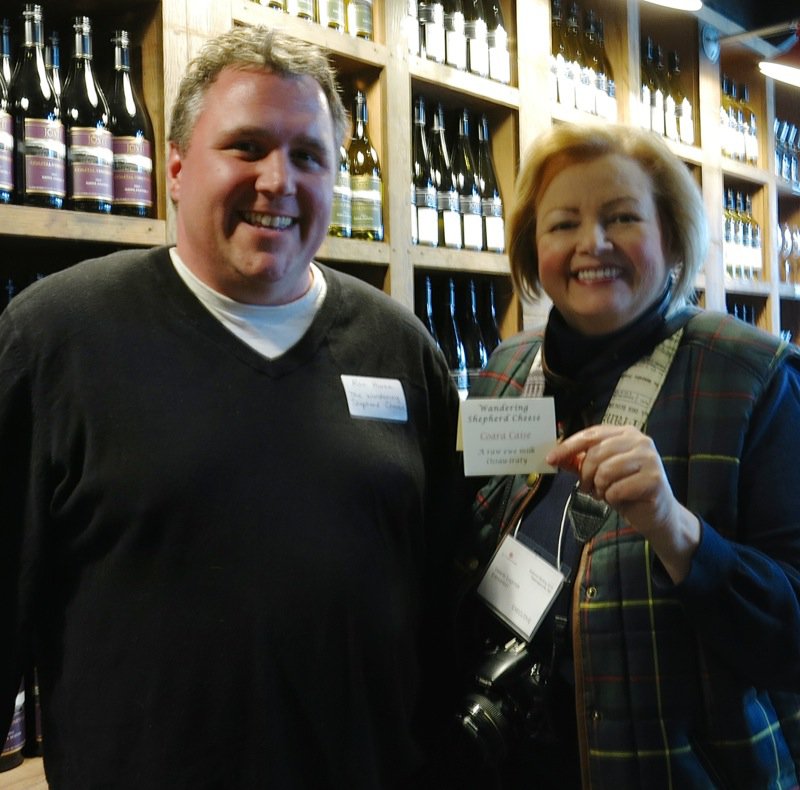 So, I was thankful I got to taste his cheese and sit with him for a few good laughs during dinner. His cheese was like a young Manchego or a young Pecorino. Loved its nuttiness and somewhat crumbly-crystal texture. Too bad I missed touring his fromagerie.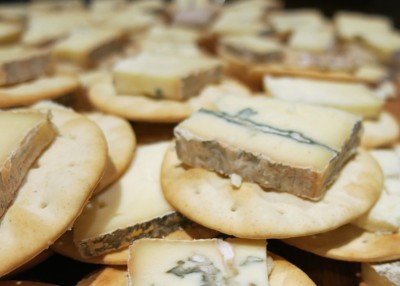 Lyndell Findlay of Blue Harbour Cheese would have been a fun gal to visit at her cheese making facility. I also didn't know about her before my arrival. No matter how thorough I tried to be with my trip planning, specific and important local culinary sites will get missed, but fortunately, I was able to meet her, and revel in her amazing cheese. This is the only one she makes. That's it. And, it is exceptional.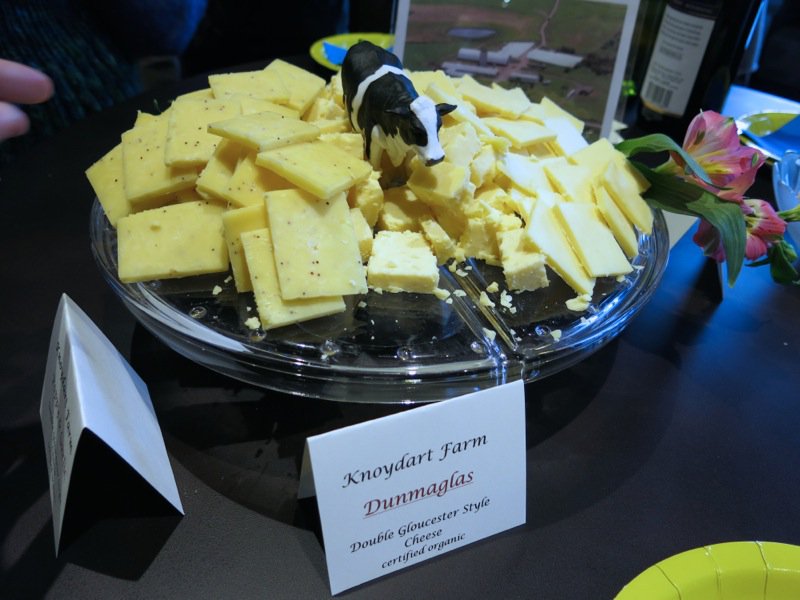 Frazer Hunter of Knoydart Farm Ltd. became my new best friend this evening as I introduced myself to him and asked if he had any of his wild blueberry cheese for sale. He looked at me oddly. "No…. we don't make a wild blueberry cheese…." But, I had it at lunch today at The Fraser Cultural Centre…. "Oh!!! That was our cranberry cheese!" My cheeks were now as red as ruby cranberries. I have a pretty good palate and I wasn't the only one that thought those were blueberries in that cheese. But, there are local cranberries here, and that is what Frazer used. That cheese was truly delicious. He generously promised to drop some by after the Saturday morning market the following day, and that, he did. Lucky me! Now, reading his website, I see he makes a certified Caerphilly cheese, and I am nuts about Caerphilly and have made a delicious local Caerphilly myself. Nothing like the traditional Welsh one, the Alberta terroir is so different, but stellar, none-the-less.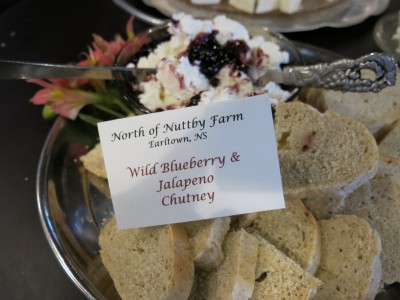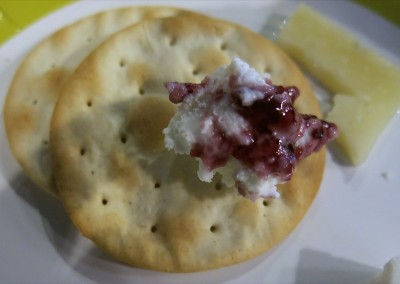 Chêvre is always lovely and fairly easy to make, but the pairing of wild blueberry with the spicy jalapeno chutney made this bite absolutely addictive.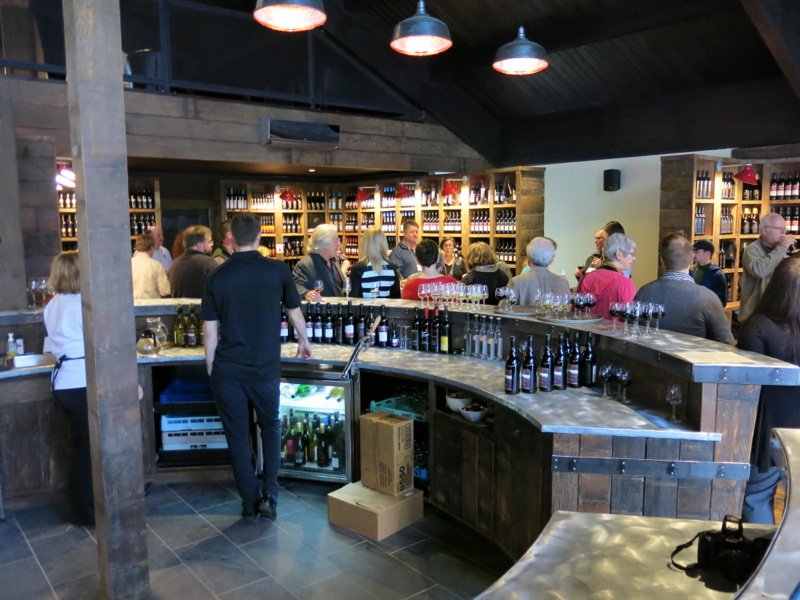 So much I want and only so much I can eat… and with Vanja joining me on the Sunday, three weeks more to go, so not easy to pack away too much cheese.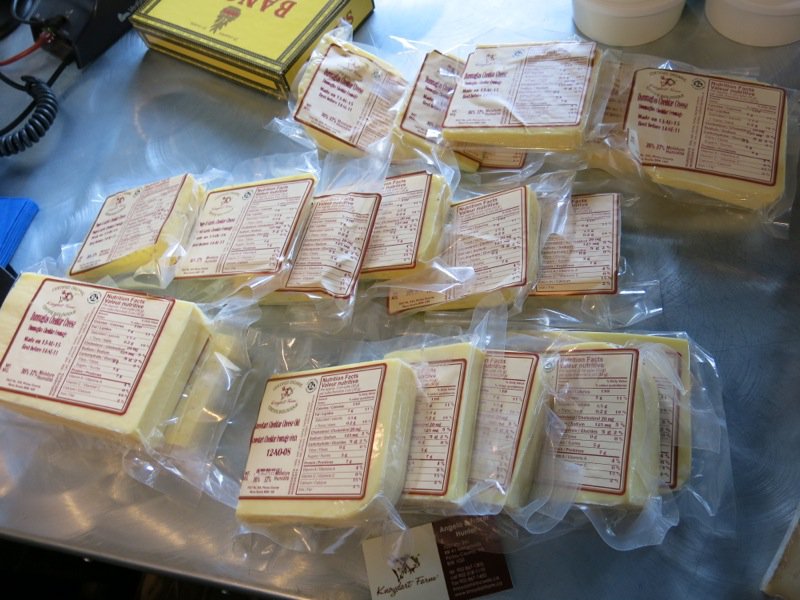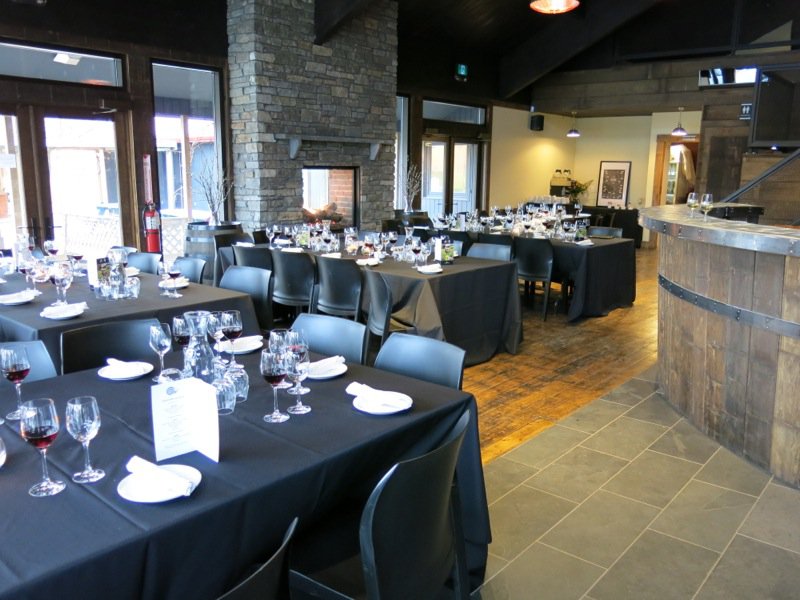 Chef Chris Aerni from the Rossmount Inn at St. Andrews-by-the-Sea was the widely acclaimed and well known New Brunswick Chef preparing the opening meal for us, and what a lovely meal it was.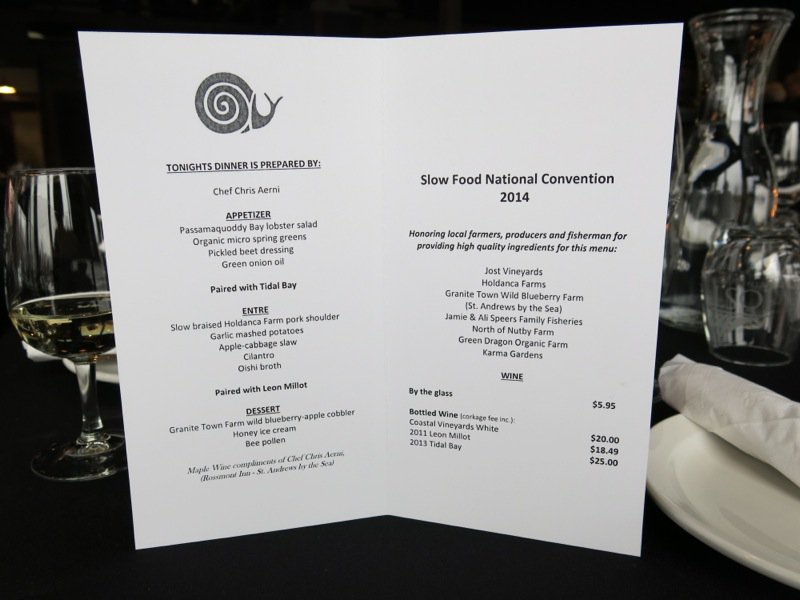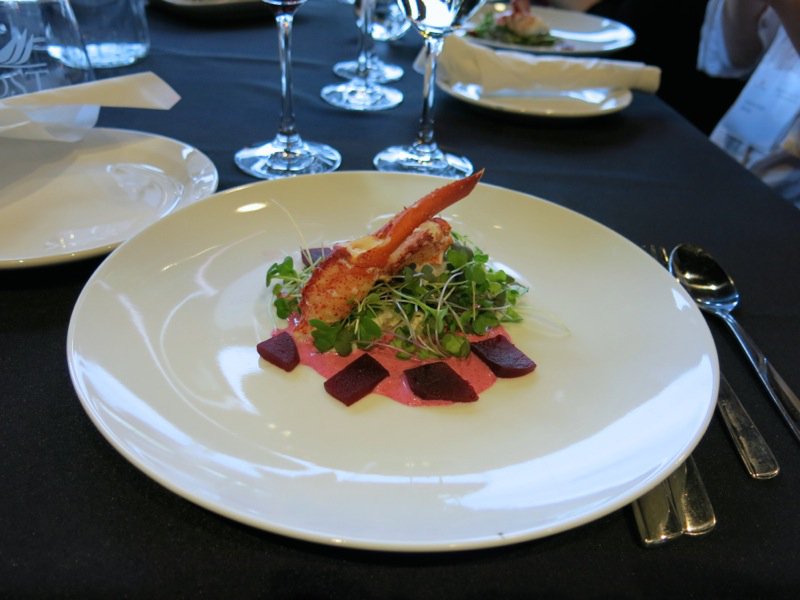 The salad was, of course, my favourite part of the entire meal. Just look at that lobster! The presentation was stunning and the flavour of the components of the dish complemented the lobster and introduced one of the most important foods of the regions with finesse.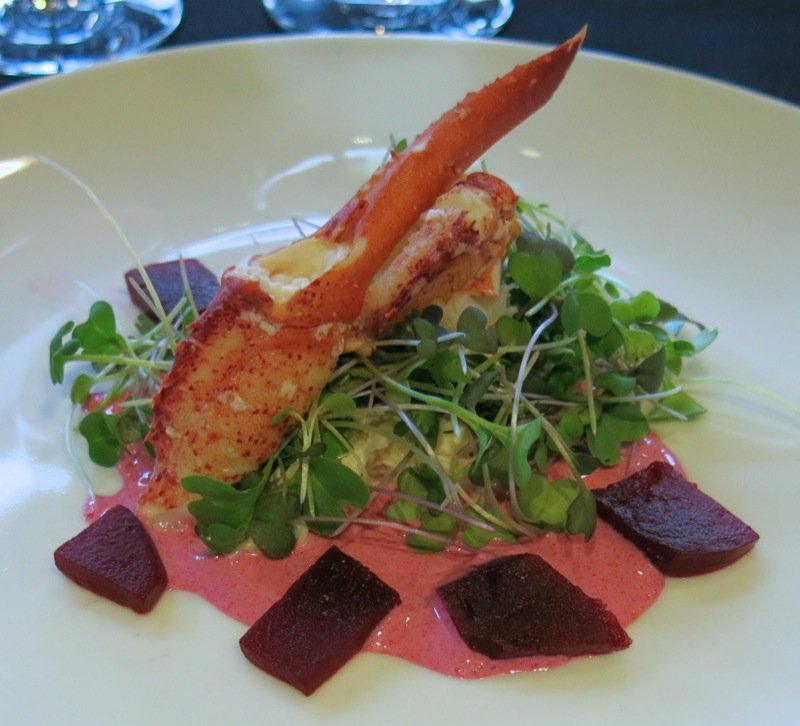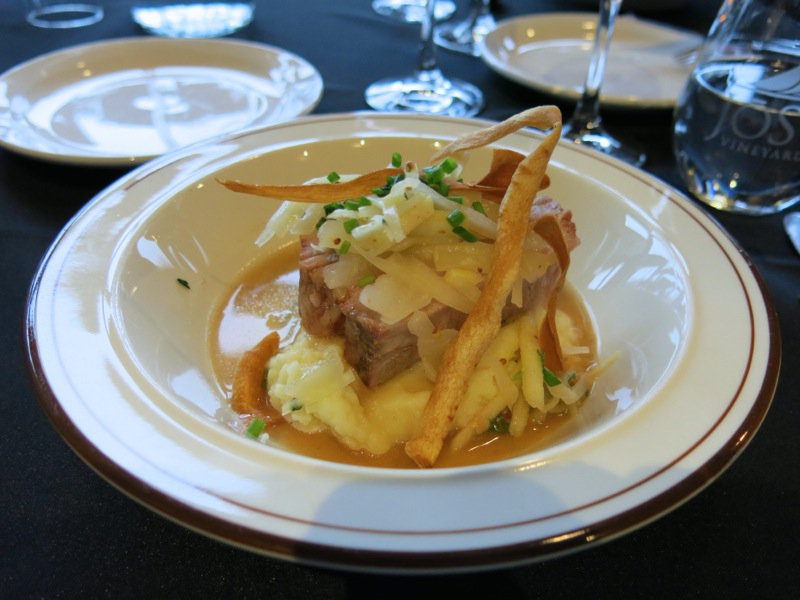 The slow braised pork shoulder was next. The parsnip chips garnishing the plate were addictive and the jus was a scrumptious chaser for the mash.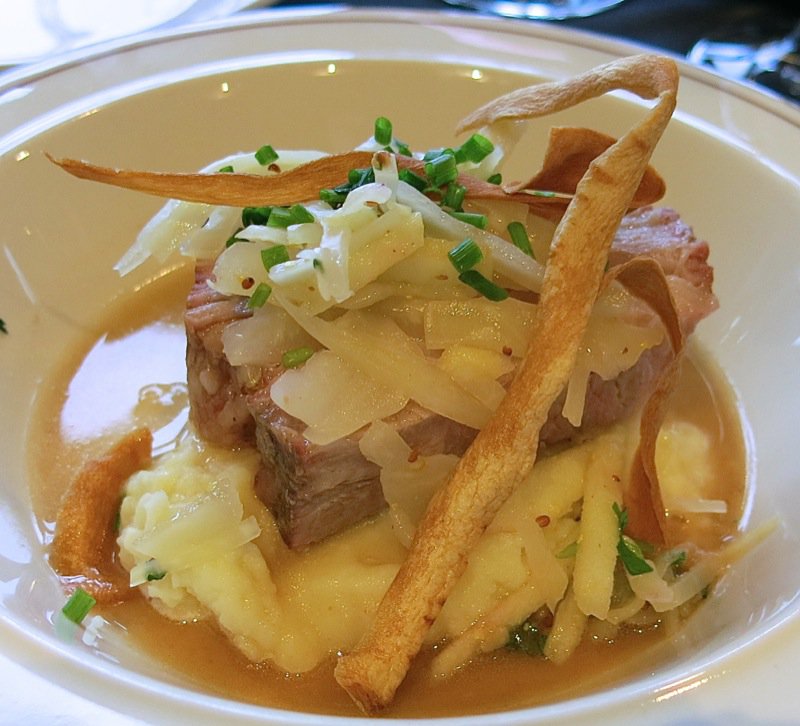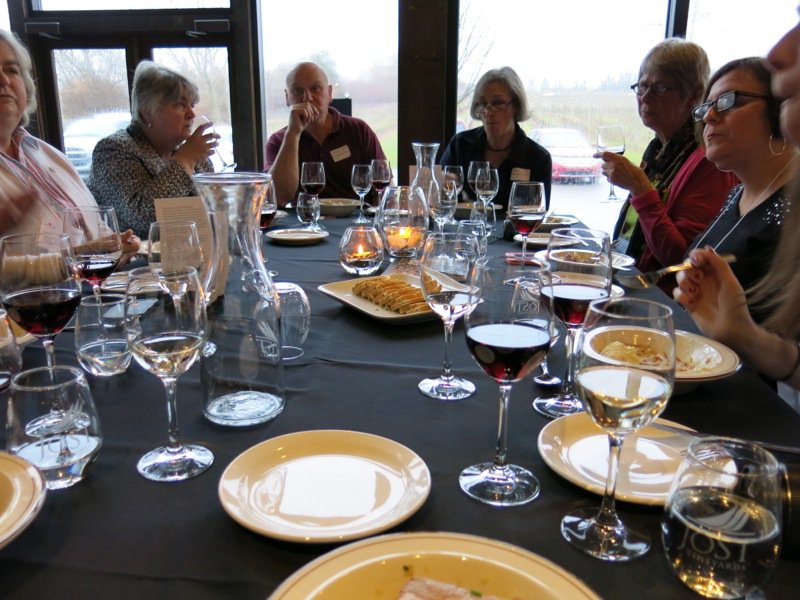 Just before dessert, and during dessert, Michael Howell and Voula Halliday, Slow Food in Canada Co-Leaders, invited each convivium leader to speak for a couple of minutes about a highlight of their year. Photo below by Jens Gerbitz.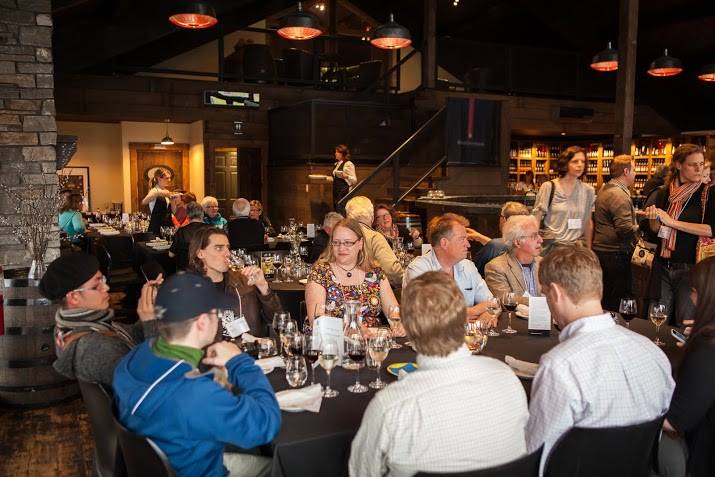 The wild blueberry apple cobbler was accompanied by an ice wine: another weakness of mine. Give me a little sweet, then cheese, nuts and an ice wine at the end of a lovely meal, and you will be my best friend forever.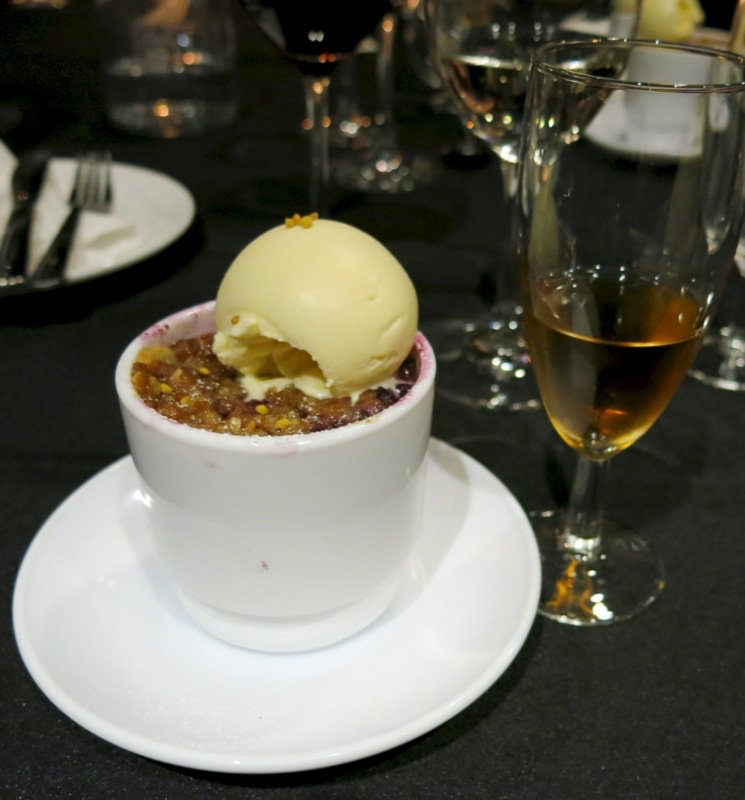 Chris did exactly that. The dessert was garnished with a boule of rich and creamy honey ice cream. The ice wine was addictive. I actually had 2. Yes, I did. There was an extra placed on our table, and forgive me, but I did not tell the waiter. I succumbed to my own weak-kneed pleasure and sipped it right up with the most satisfying shivers of pure pleasure.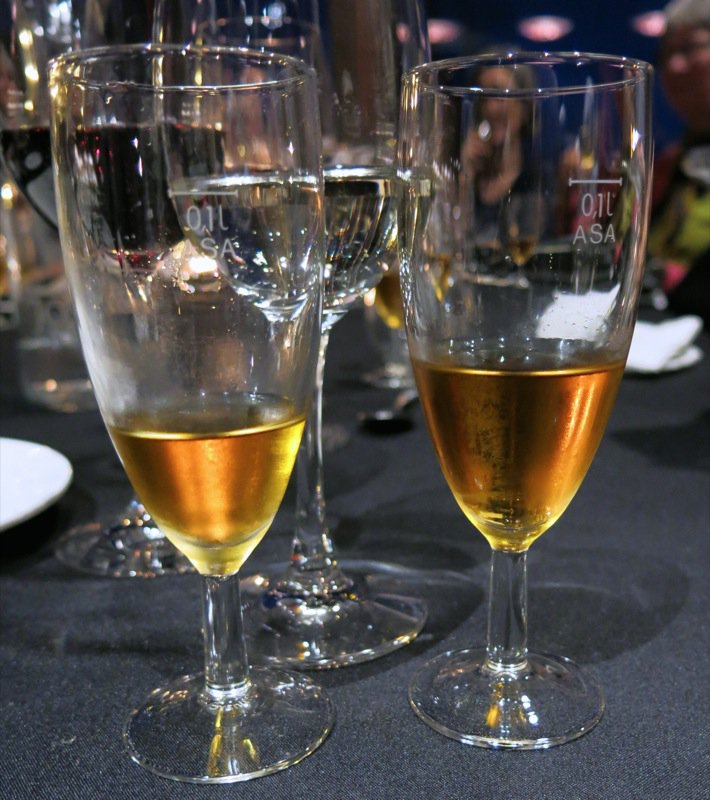 Before the dessert, each convivial leader shared a highlight of their year with each of us. Johane Germain, convivium leader from Vallée de la Batiscan, also proudly shared the award winning cheese from her area, so we all had dessert, ice wine and lovely slices of the Raclette de Compton au poivre, Fromagerie La Station, QC.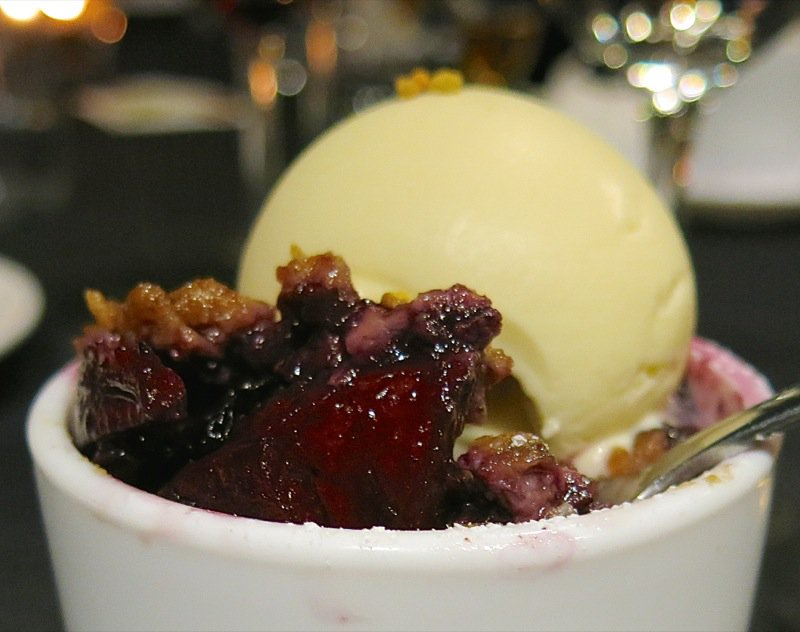 The tasting, dinner and evening offered the perfect exclamation mark to the end of an unforgettable day celebrating the local food and artisan community of and near Tatamagouche, Northumberland Shore, in Nova Scotia.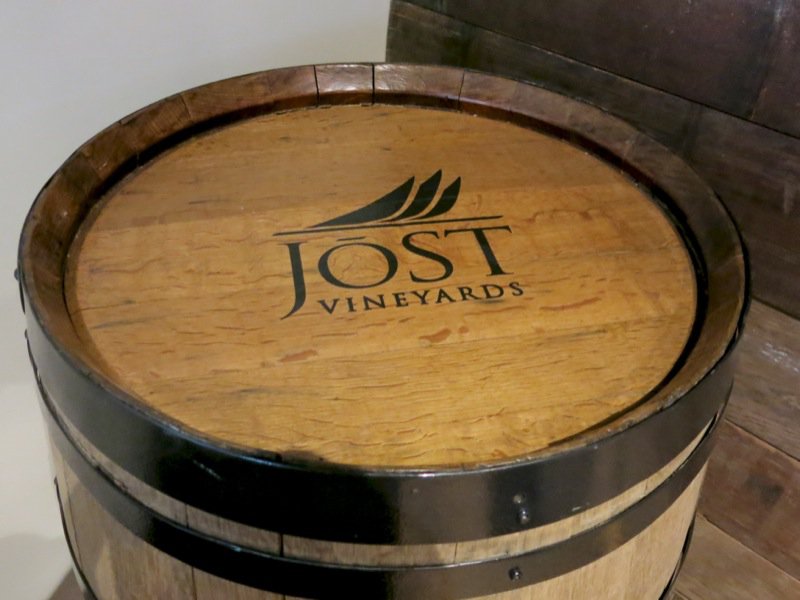 And we have only just begun!