Slow Food in Canada Conference 2014 started with a Toot! Toot!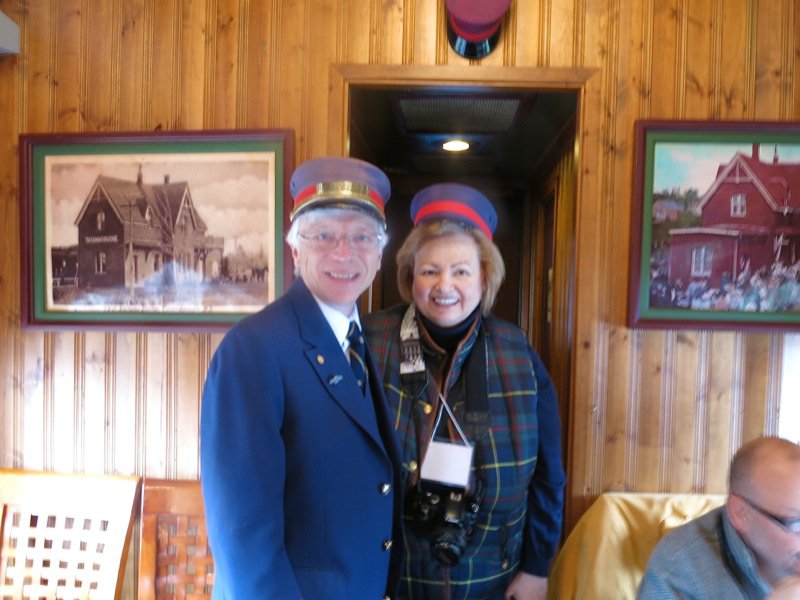 Twenty three early arrivals to the Slow Food in Canada National Conference in Tatamagouche were treated to an incredible pre-conference day filled with Northumberland Shore fresh air, hospitality, delicious food, art and a few LETS dollars, to boot! Angus Bonnyman, from Bonnyman's Wild Blueberries was the brains and the brawn behind this pre-conference day tour. He and Scott Whitelaw of Sugar Moon Farm planned the entire conference with their incredible organizing team. (And what a team that was, but more on that, later.)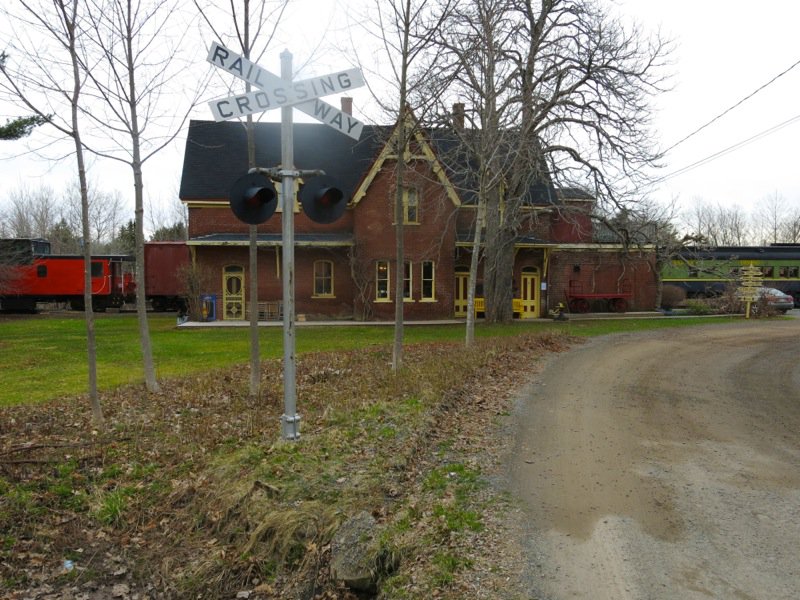 A black and white school bus from Markie Bus Tours in Truro, warm and ready with Bill, one of the friendliest drivers you'll every meet, picked us up and delivered us to our surprise breakfast destination: The Train Station Inn Tatamagouche.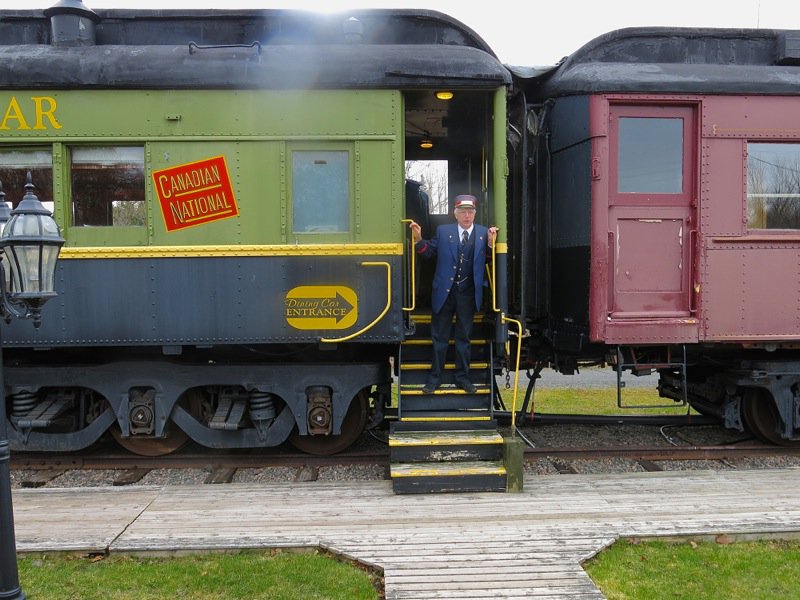 Greeted by James LeFresne, the owner, conductor and at least one of the local fellows living his dream in Tatamagouche! He dresses up in his period conductor costume, takes our tickets as we board the train and clearly gets a big kick out of the enjoyment he brings to each of us that has experienced the wonder of his Train Station Inn. James grew up a stone throw away from the train station and when they were about to tear it down, at 18 years old, he bought it.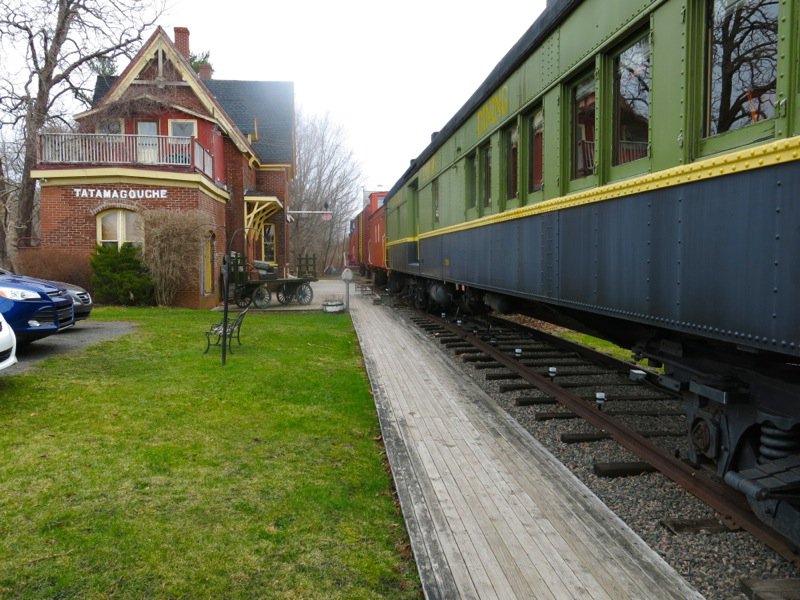 It has been his life's work and passion since that day, and is most definitely one of those rare places that almost every child I know would love to sleep overnight in.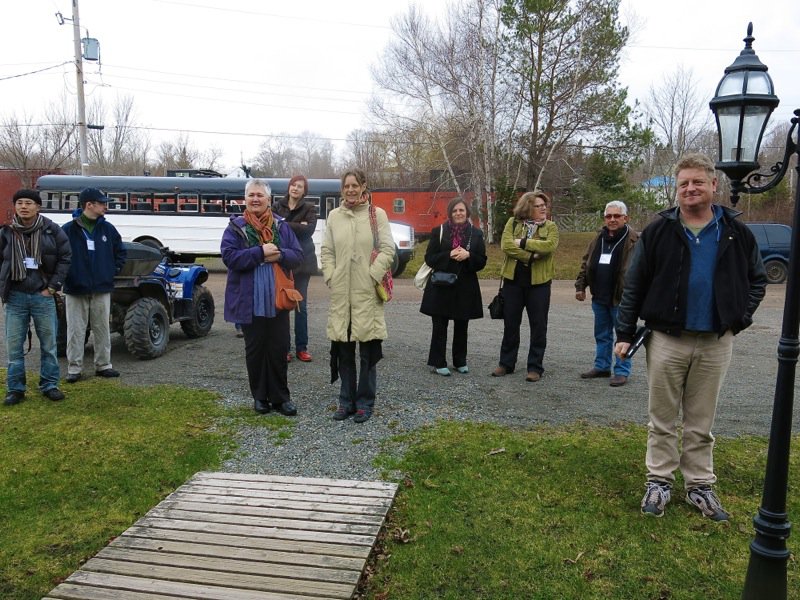 It's preserved like a museum. The gift shop was closed, but I peeked through the windows. Definitely worth a browse. This was such a novel and unexpected place to enjoy our first morning meal together at the conference, my enthusiasm was quite difficult to contain.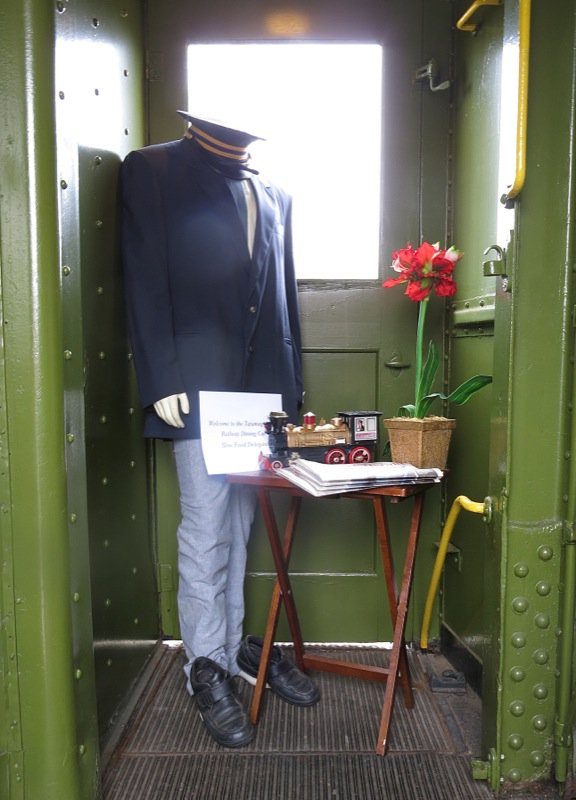 Each carriage is a suite decorated with period train posters, toy trains and locomotive books. You can even stay in the caboose! The c 1928 dining car makes delicious homemade meals and our breakfast this day was no exception.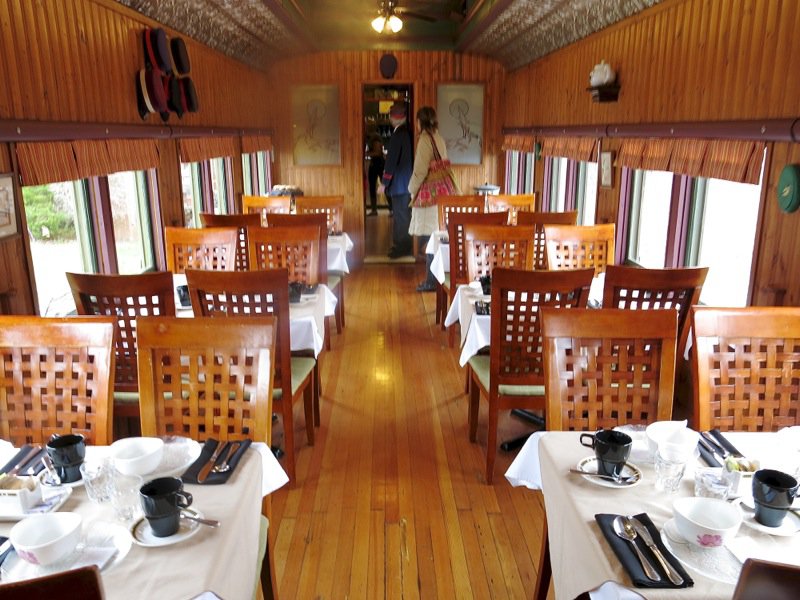 As a matter of fact, our lunch later in the day, eaten at a local gallery, was also made right here, at The Train Station Inn Tatamagoucche!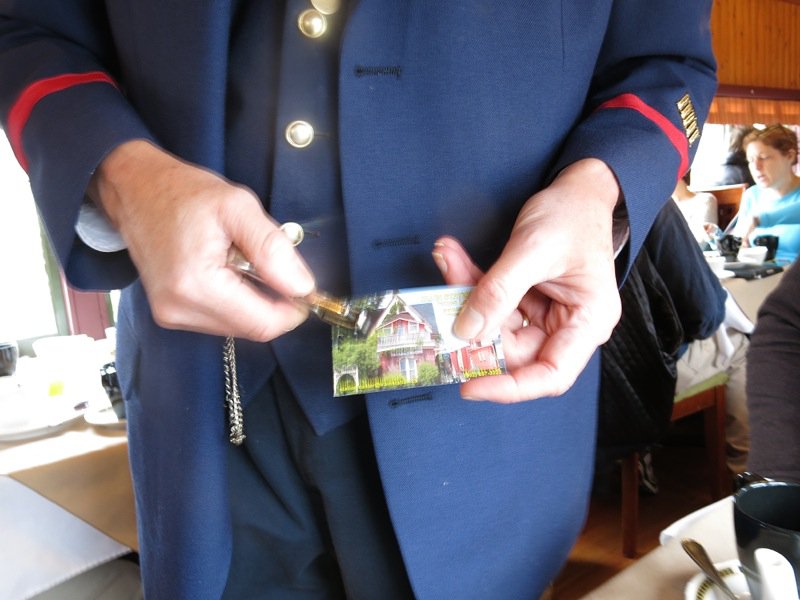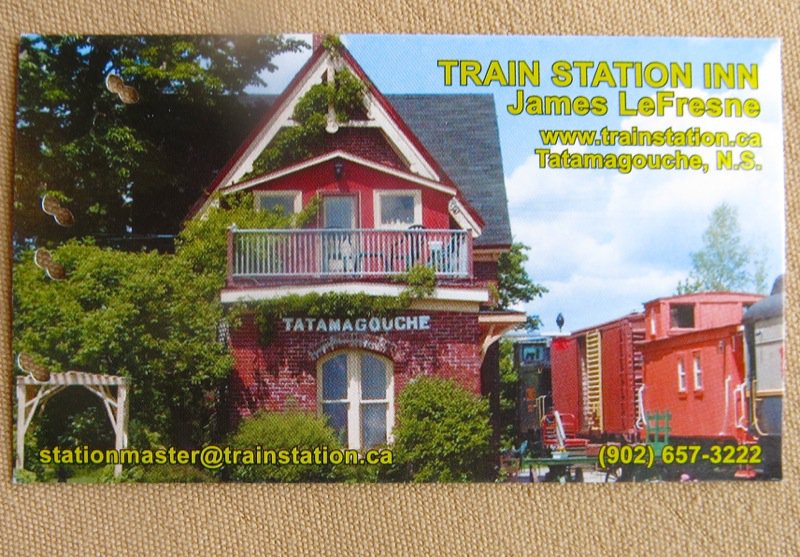 The Menu was simple, yet simply unforgettable. I did not expect local cranberries in this area, yet as soon as I tasted the cranberry juice, I immediately knew it was special. This may surprise you locals, but this is a very special product for we that do not grow cranberries in our area.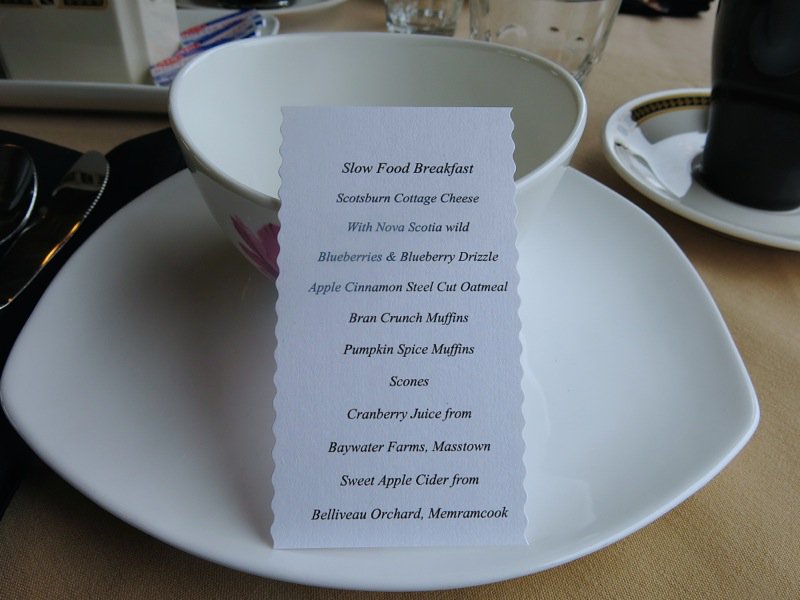 The wild blueberries were wildly delicious – and I am not saying this to get Bonnyman Brownie Points, either. They were special. The scones were, as well. Nothing like a scone and butter. I have since learned that biscuits are huge in the Atlantic provinces. Everywhere we go, we are served biscuits and butter. In the prairies, it is buns or bread with butter. Rarely, oh, so rarely will you be served a biscuit. Here, it is expected. A given. And they are delicious.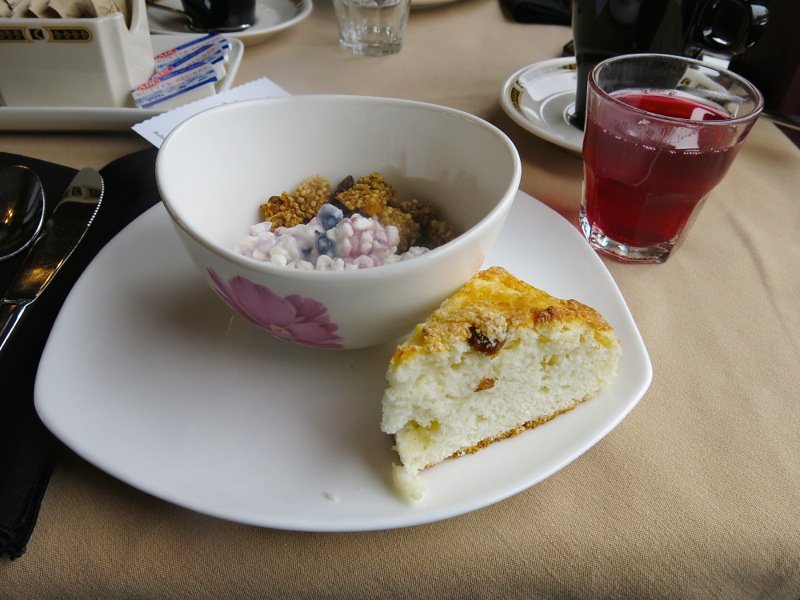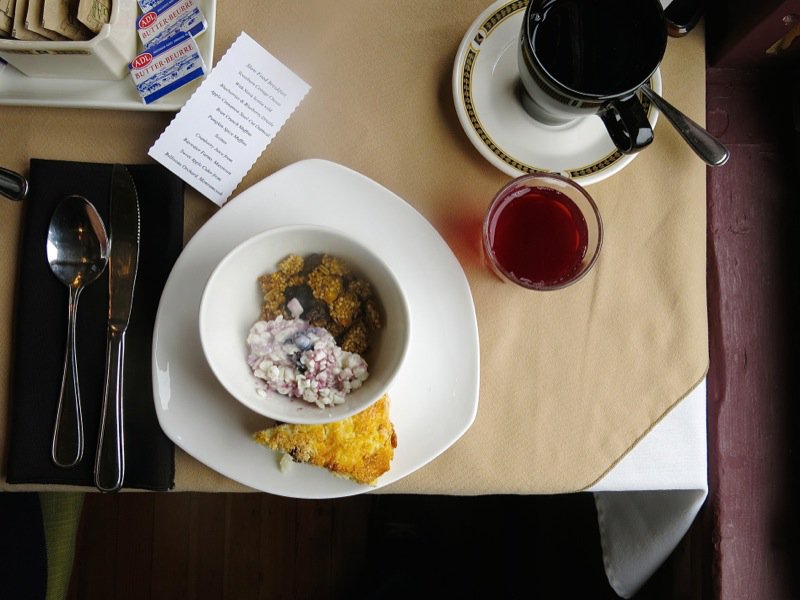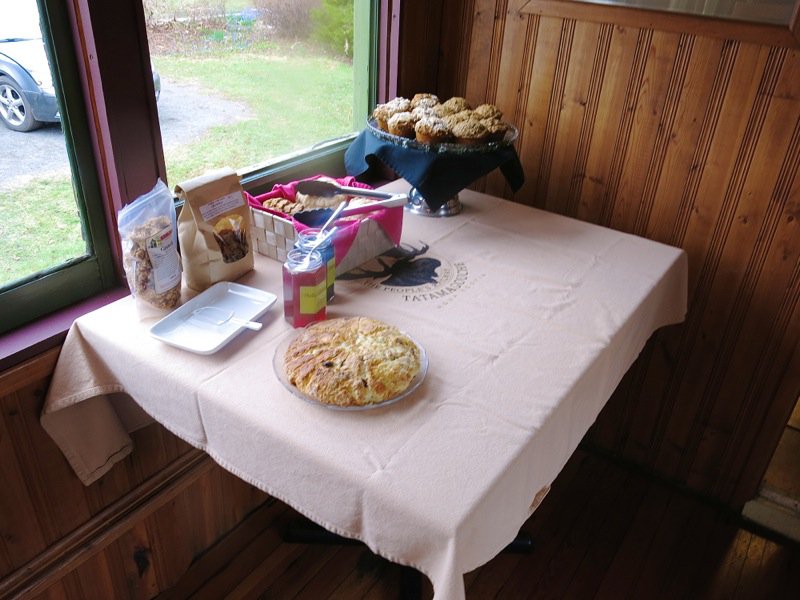 When the basket was empty, the muffins and scones gone, the blueberry cheese curd bowl licked clean, and not a drop of coffee or tea remained, we carried on to visit what I learned would be the Lismore Sheep Farm, next. By this time, strangers had become friends. We had re-aquainted ourselves with those we knew and the buzz of the chatter was louder than the engine of the bus. And, on a very full tummy, with our first happy memory tucked under our belt, off we tootled. Thank you so much, and 'bye-bye Train Station Inn Tatamagouche!