Less than 10 minutes from Lunenburg you will find Blue Rocks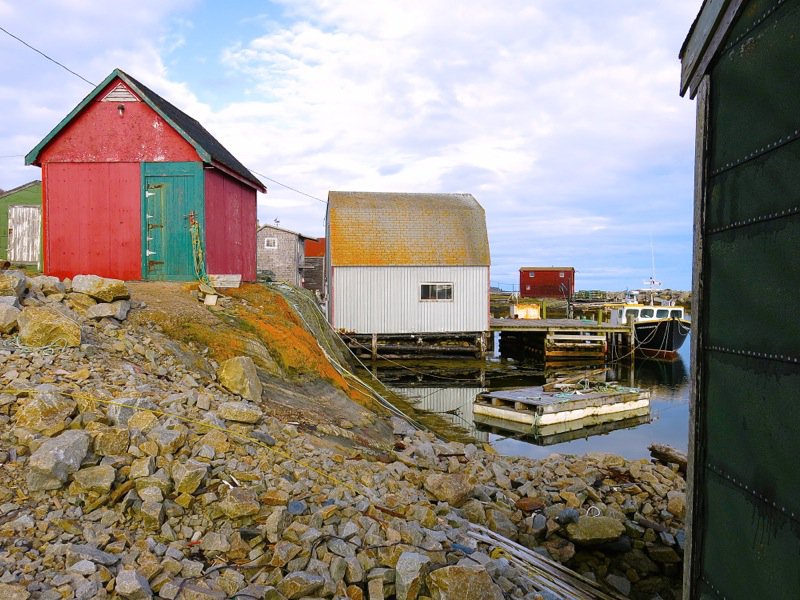 Just before dinner, and after returning from my inspirational afternoon of shopping in Lunenburg and investigating the nearby communities of Mahone Bay and Chester, Vanja and I took a little tootle out to Blue Rocks before the sun went down. I did not expect this kind of spiritual experience.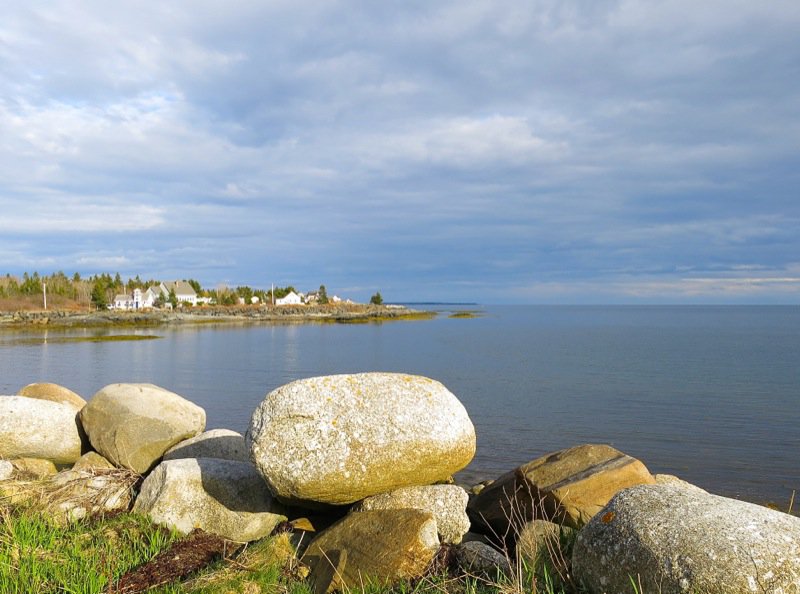 There are places one visits that are too gorgeous for words. Too beautiful to express in music or art, but they motivate one to try. This is one of those places. Immediately, there was a similar artistic bent to this area that there would be at Peggy's Cove.
Apparently, the Steven King movie Deloris Clairbourne was filmed here, as well as many other Nova Scotia locations. And artists, have, long before me, discovered this sacred little corner of our world.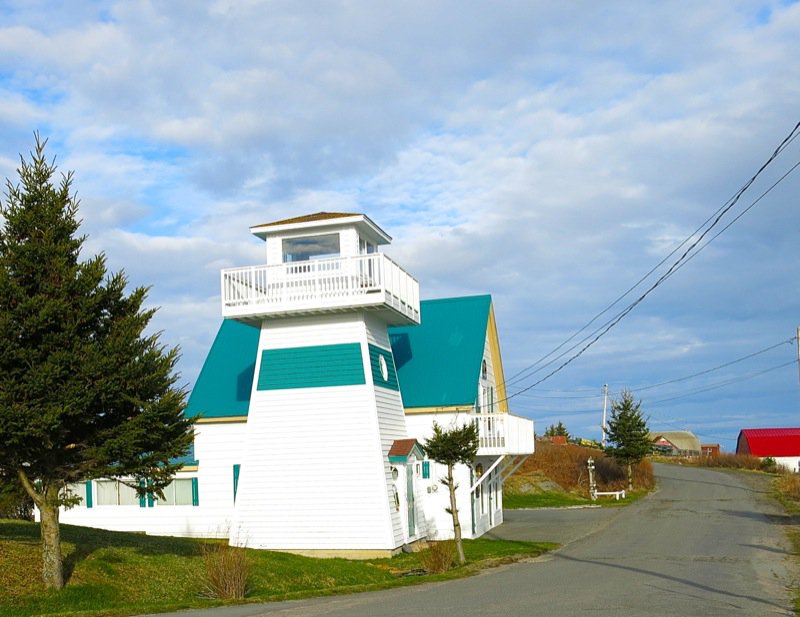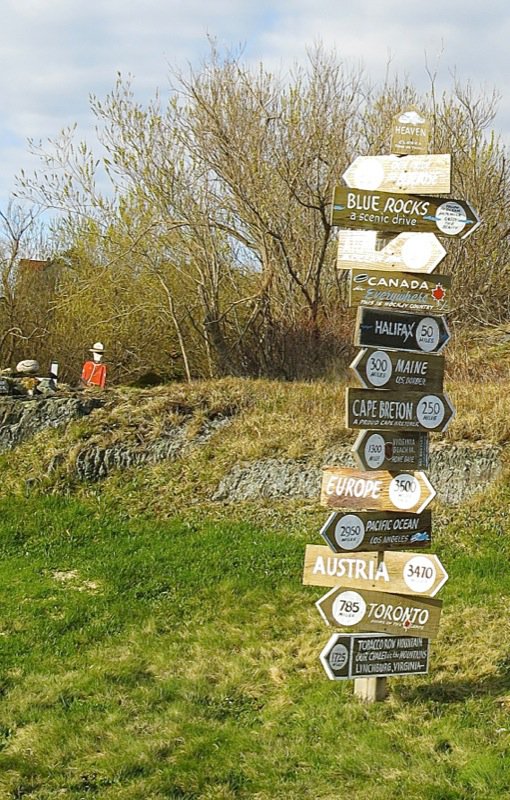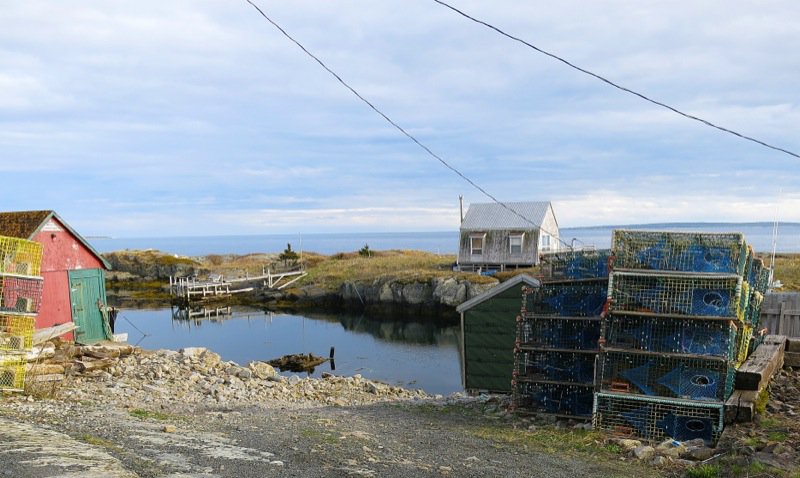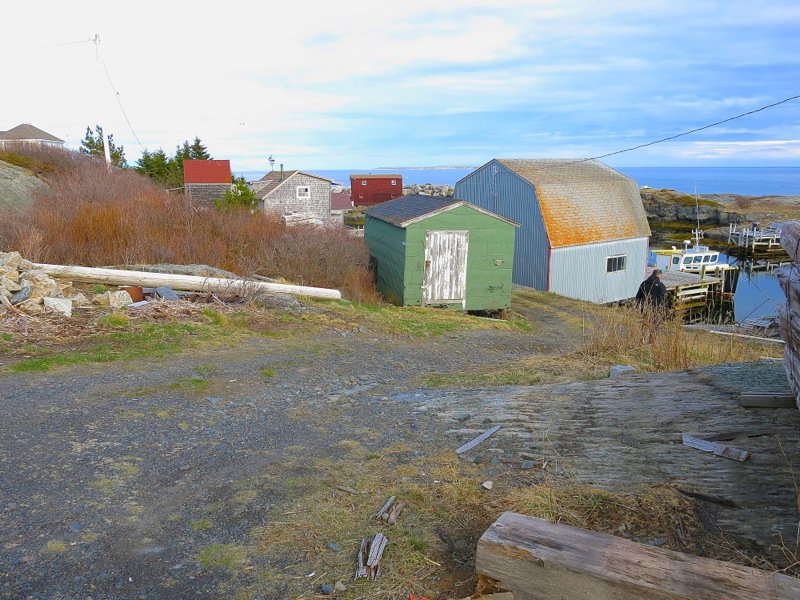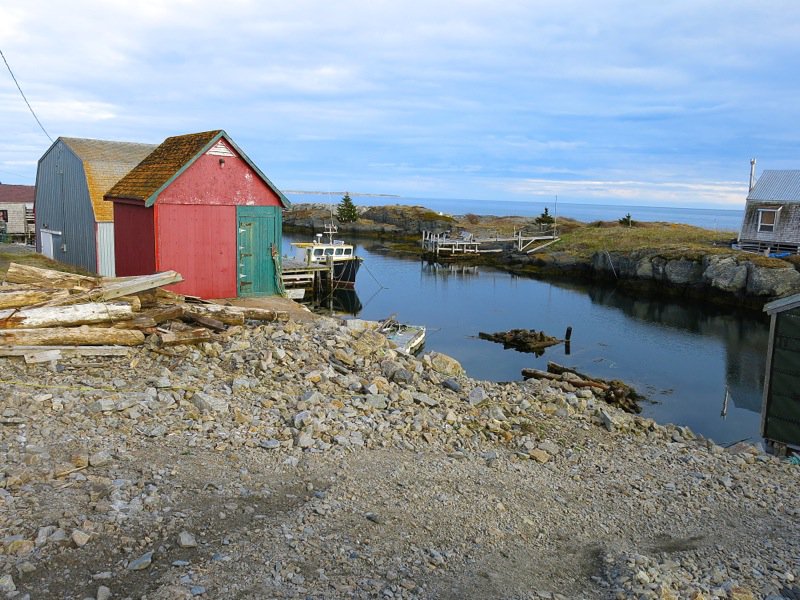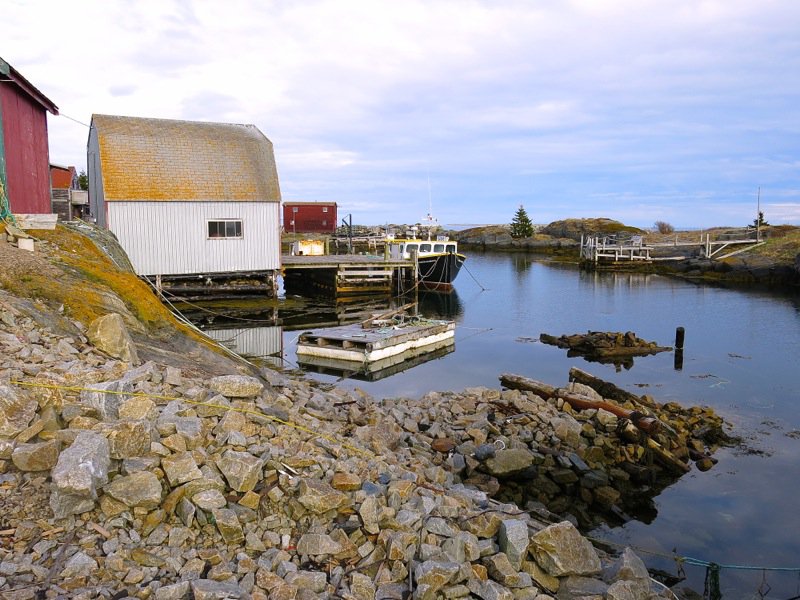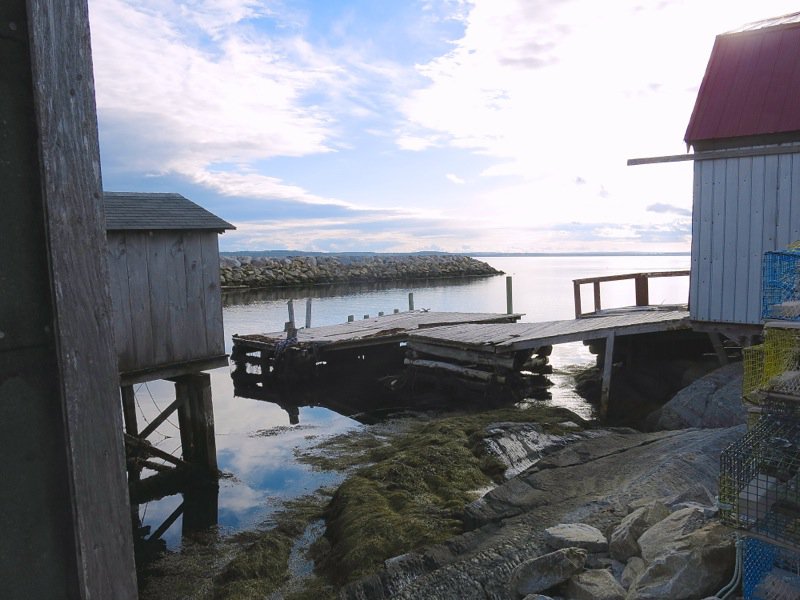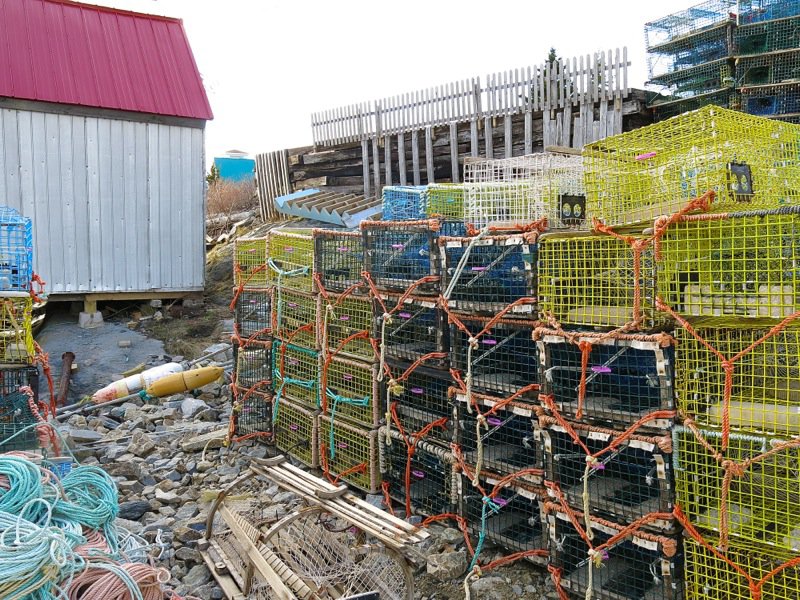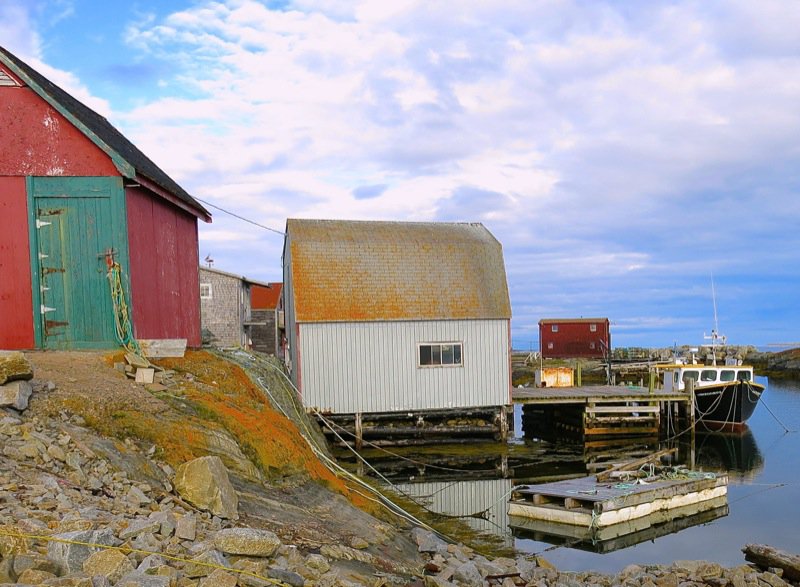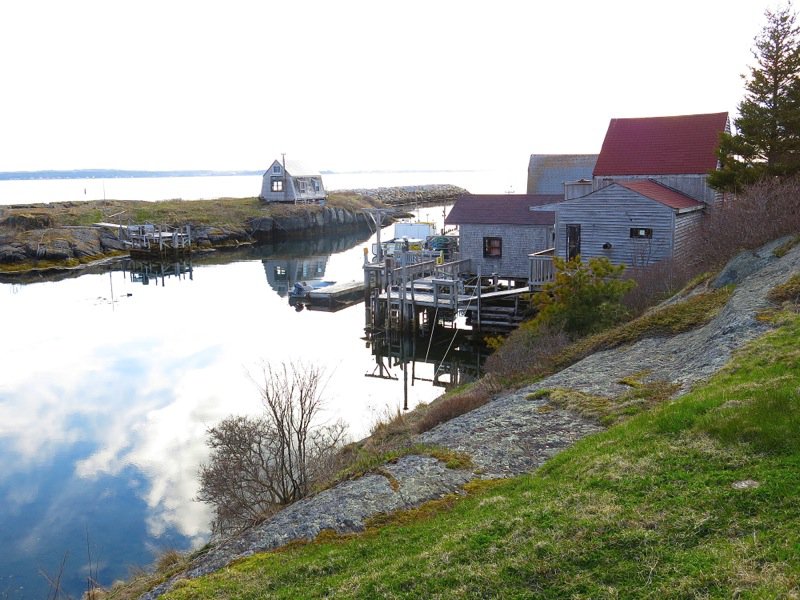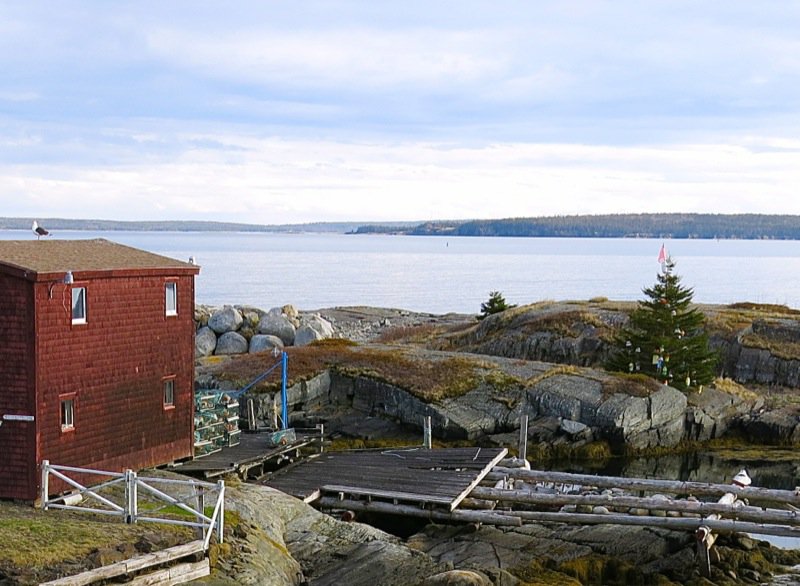 The decorated Christmas tree made me smile.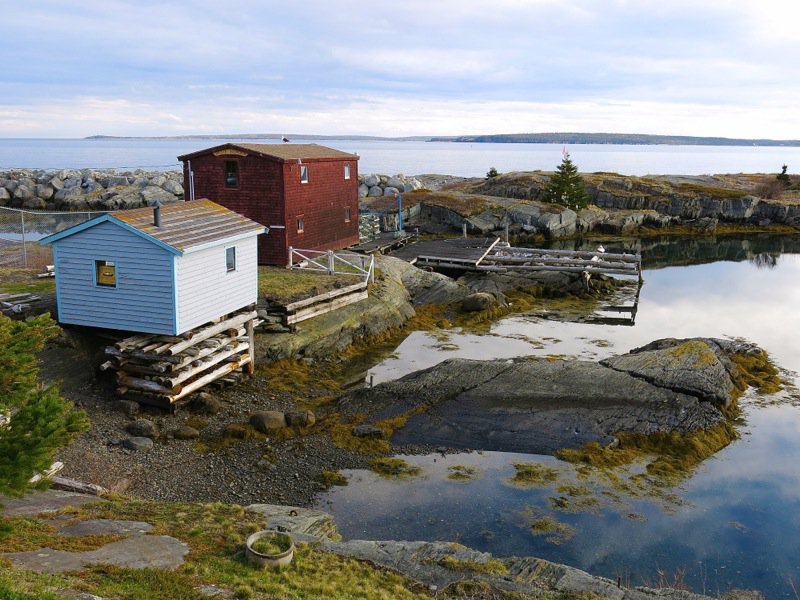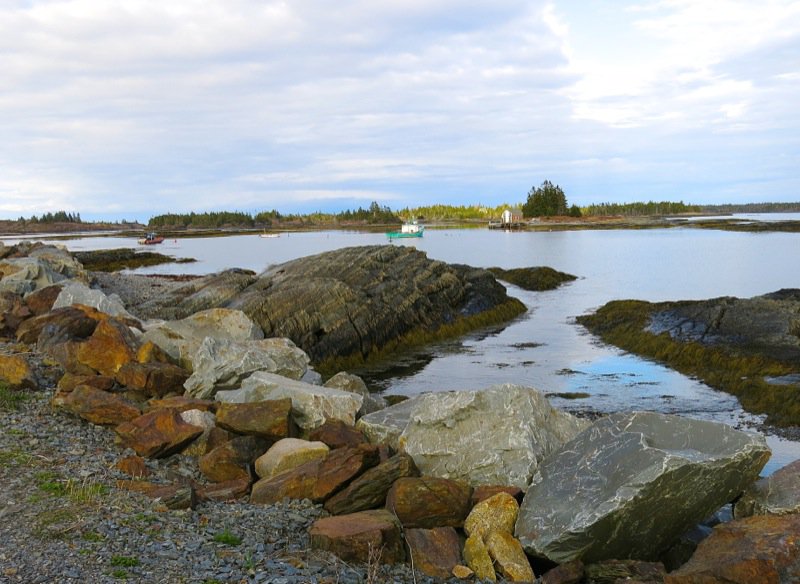 I can now recognize a lobster boat!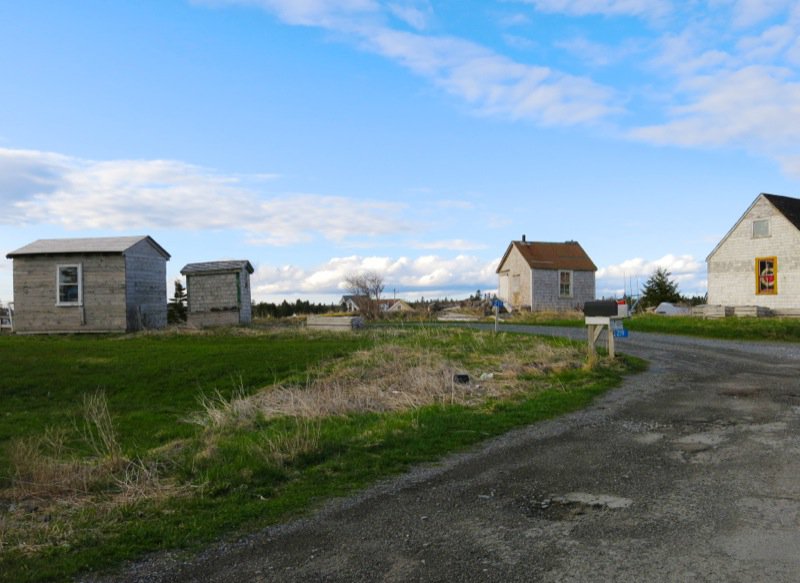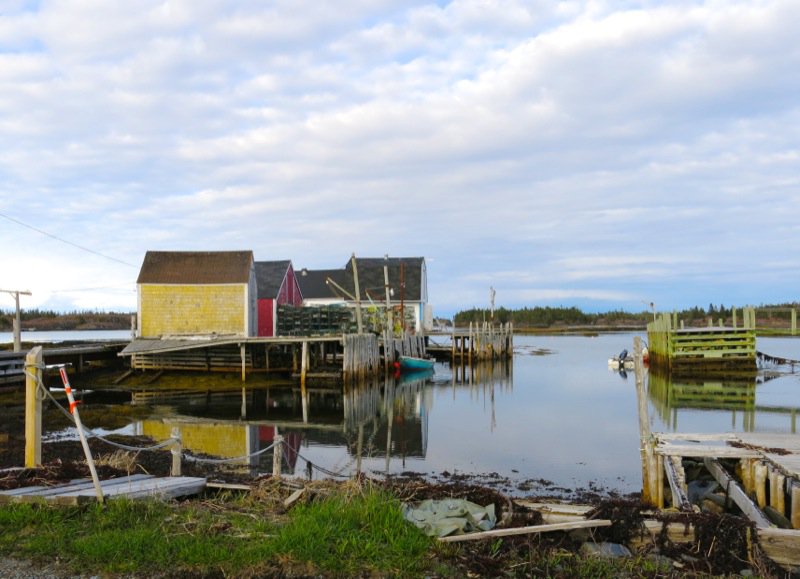 So much more beautiful there.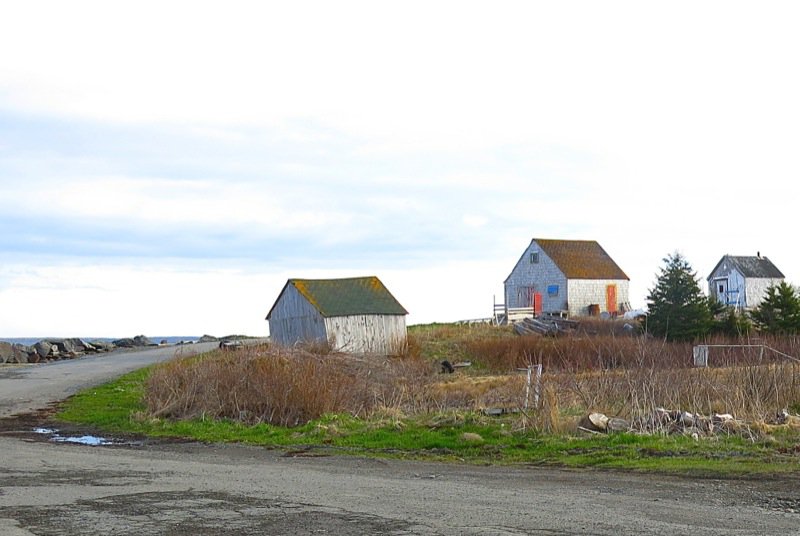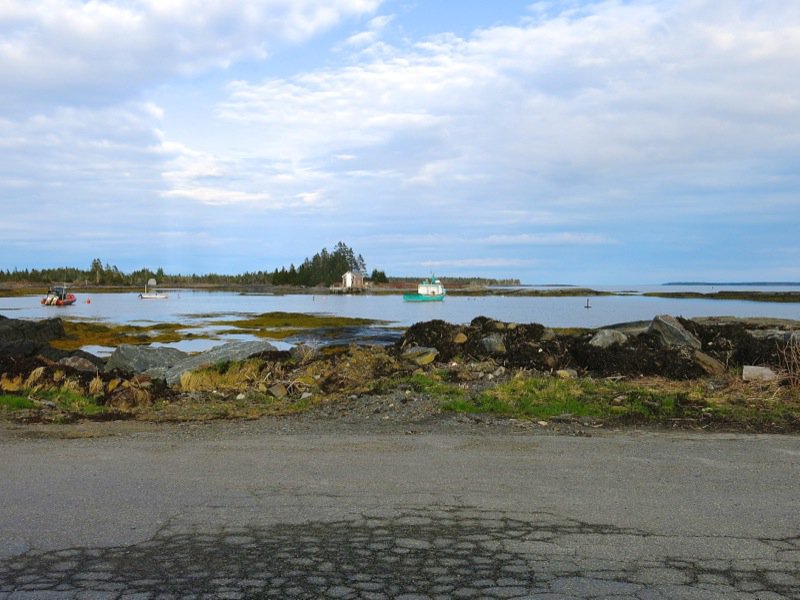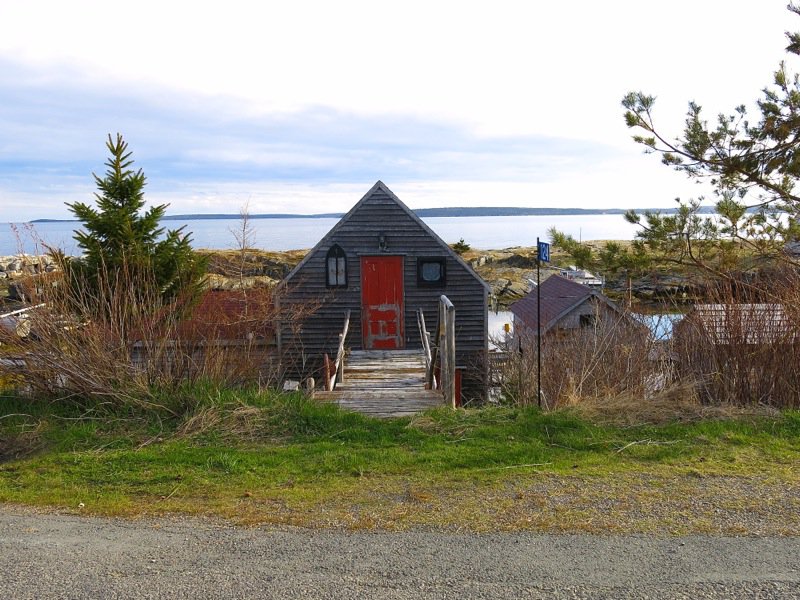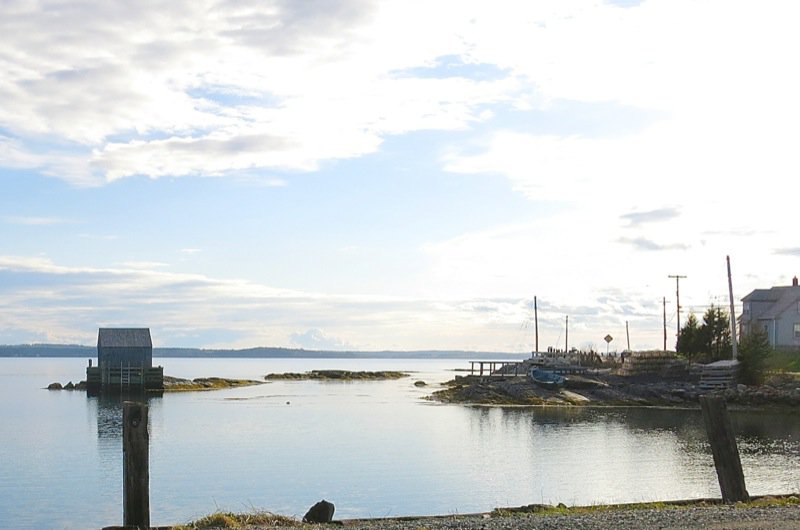 And the iconic landmark of Blue Rocks was caught in the sporadic light of this rainy day. This is the only photo I got of it. Below, is how it really looks taken from the tourism site.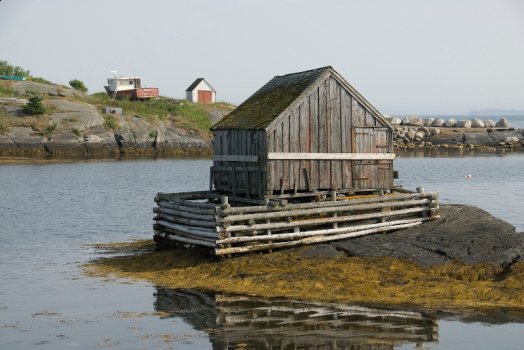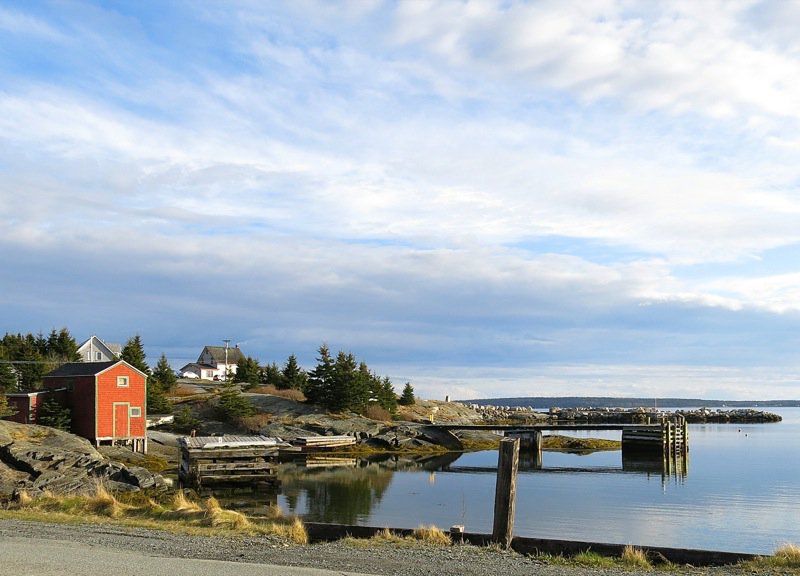 Blue Rocks is known as one of the best kayaking spots on the South Shore of Nova Scotia.