A favourite pub where you will find the locals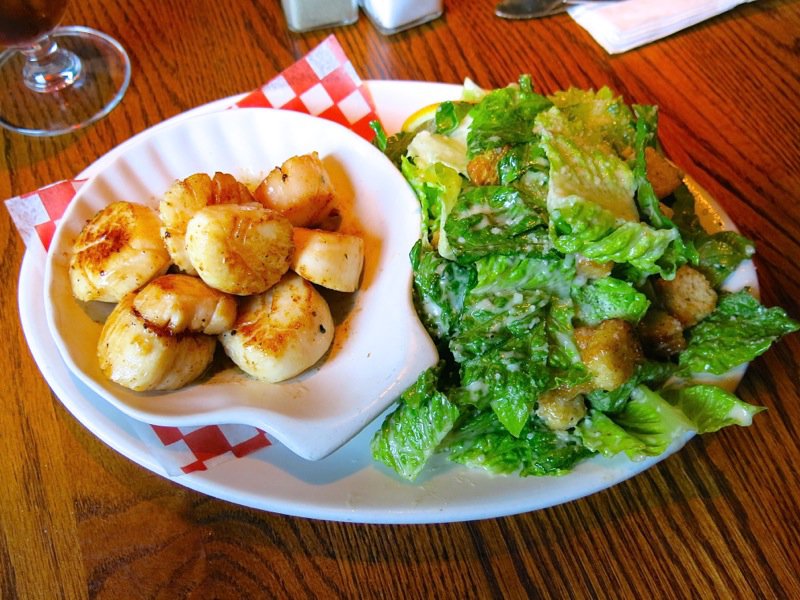 Famous for its Caesar Salad and its Mussel Soup, I ordered the Caesar Salad with Scallops. Why? I am in Lunenburg and there is a Scallop Fishing company here! I was supposed to see them on our tour, today, but they were out for 6 days fishing for scallops! I had scallops on the brain.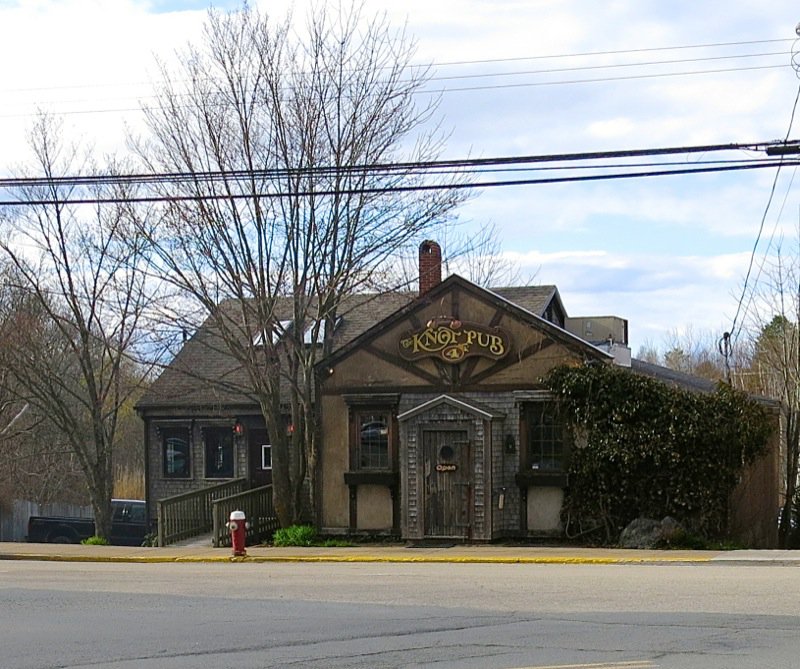 The Knot is on a main street, yet also amongst residential houses. Park in the back, below.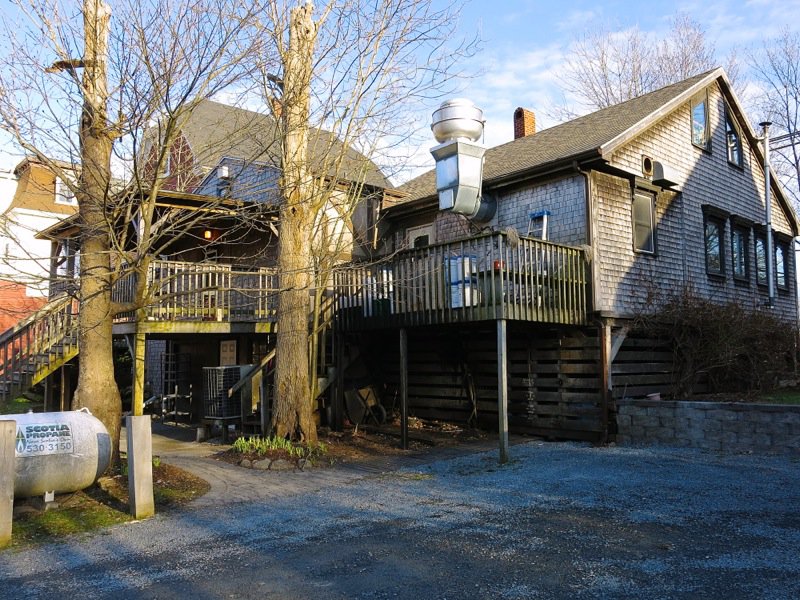 It had been a long day, and we were ready for a good meal and a good sleep.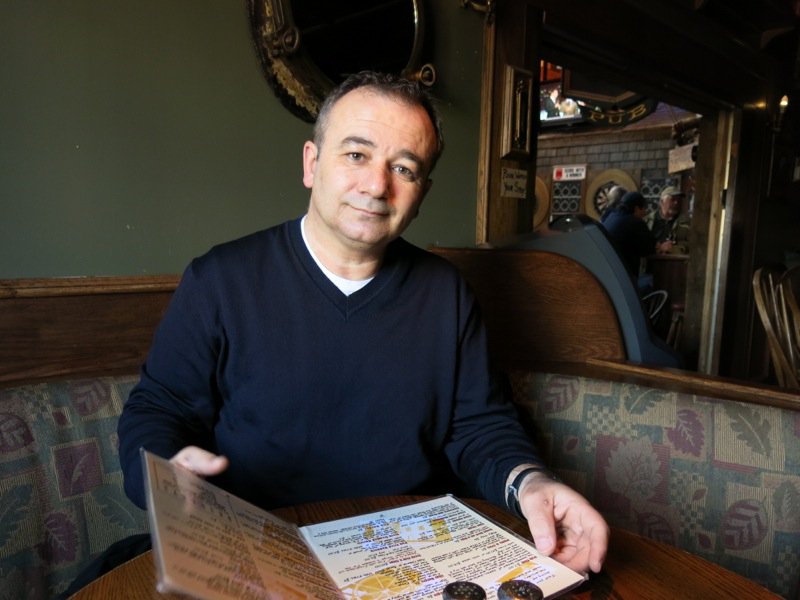 Indulge me for a minute, please. Vanja doesn't let me take a photo of him like this, that often. And, isn't he adorable?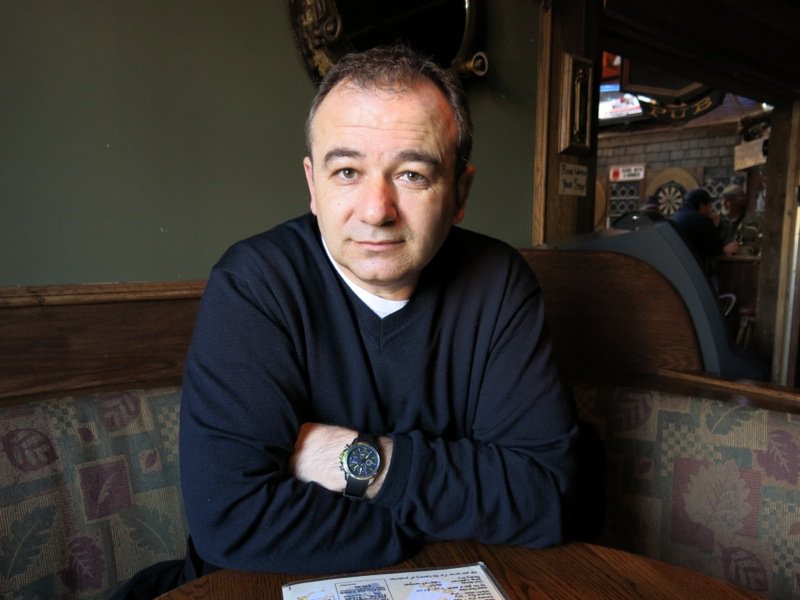 Take a look at Denyse's photo gallery of The Knot to focus on the care and attention she has put into every little detail of this nautical themed pub she opened in 1987. She's a pretty savvy gal as she will be celebrating her 30th anniversary in only three years.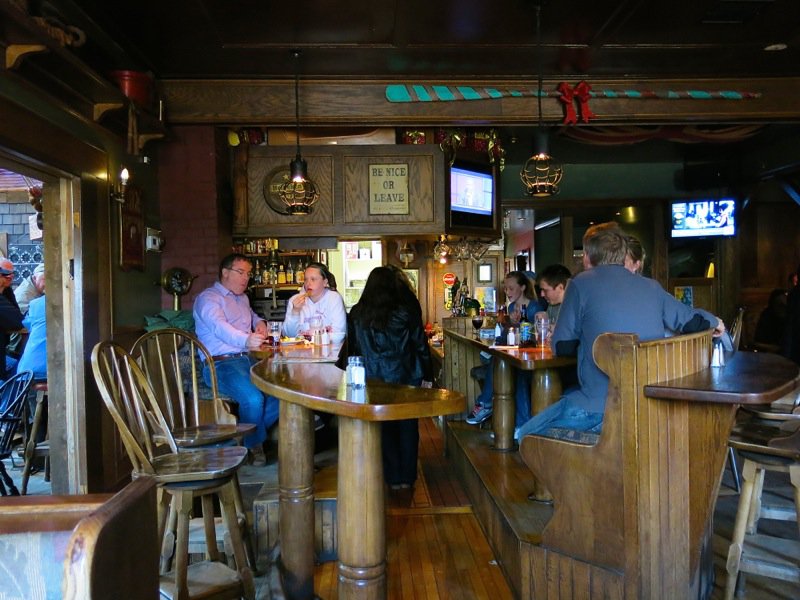 The menu is a step up from the typical of bar food in the creative department, not necessarily in the "healthier for you" department with a few local sea faring items thrown in.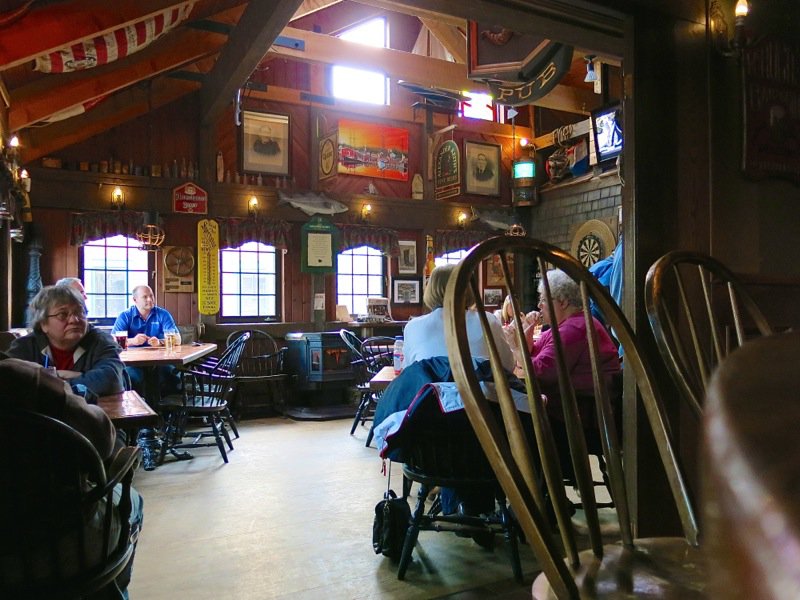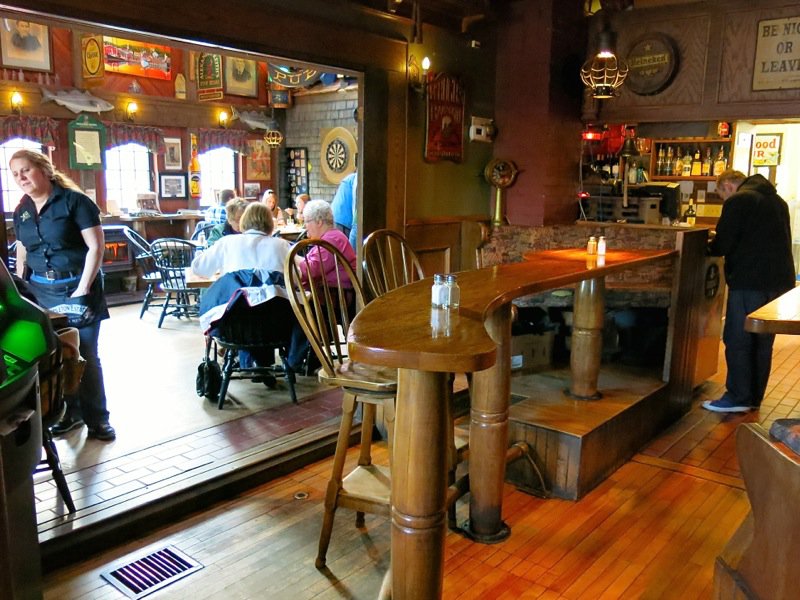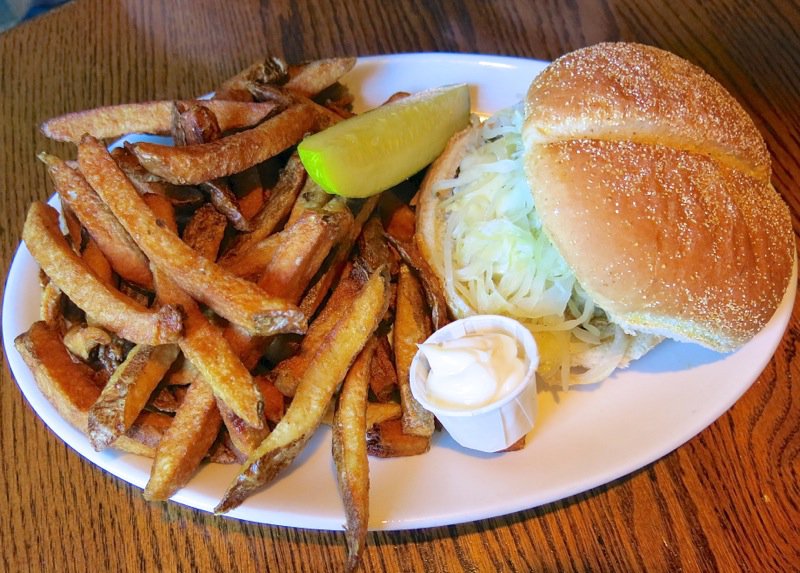 Vanja ordered The Knot burger.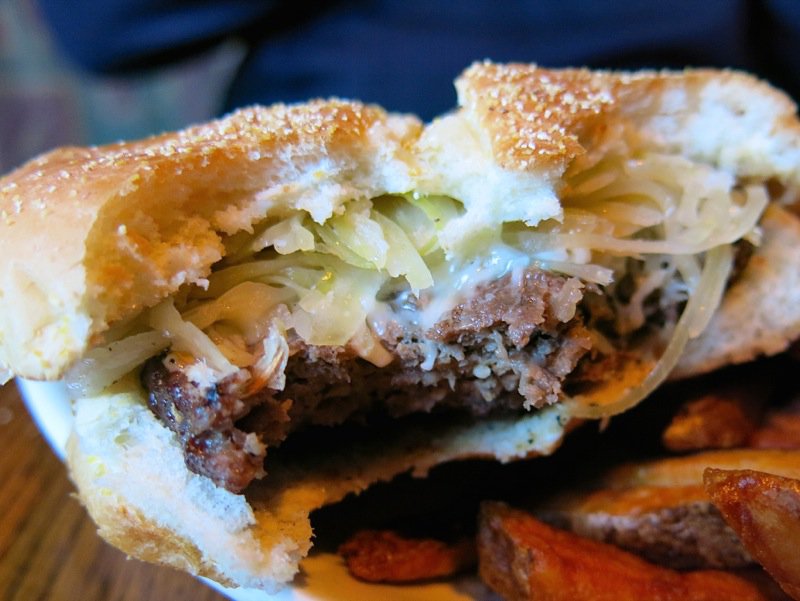 He really enjoyed it. He is fussy about his burgers.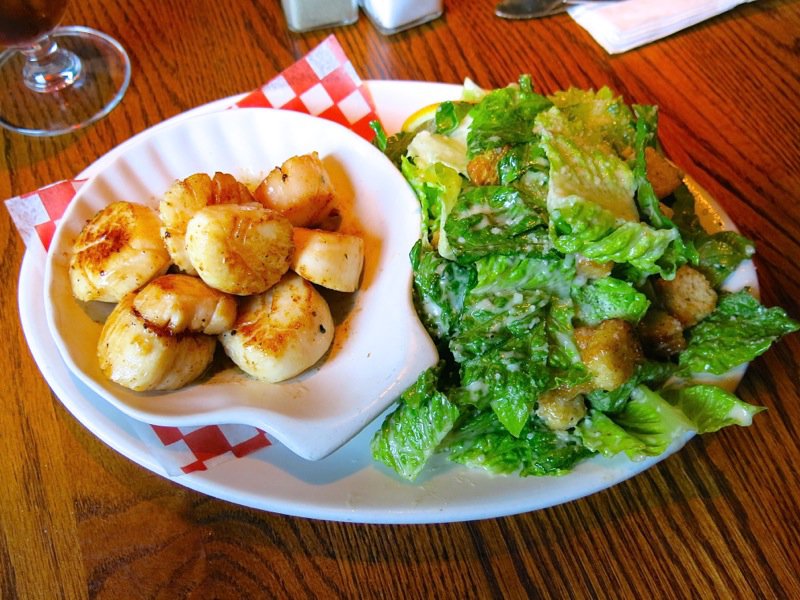 I could not imagine ordering beef in the Atlantic Provinces. But, Vanja loves his red meat. I am crazy over seafood, shellfish, and pretty much anything you can catch in a boat. I have to confess. They were really off on the scallops this night. I only ate 2. Scallops fried in butter was what I read. They were scallops fried in something, but it wasn't butter – and they were like little rubber pucks. All together now: "Awwww!" I know. I didn't fuss about it because the Caesar salad was spectacular and kept my mind off the scallop disappointment. My mom makes the best Caesar salad I have ever eaten. It is sharp and bold with a loud garlic punch, crisp fresh Romain and an abundance of Parmesan, bacon and really delicious croutons. Just like this one. Lip smackin' goodness.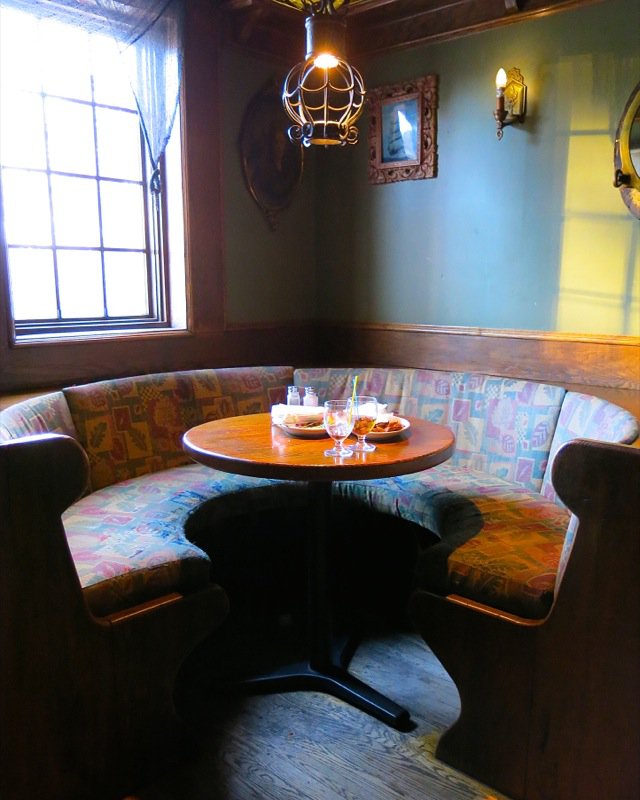 :oved the little corner table we snuggled into for our meal. Anyone else been to The Knot?