My little cruise around The South Shore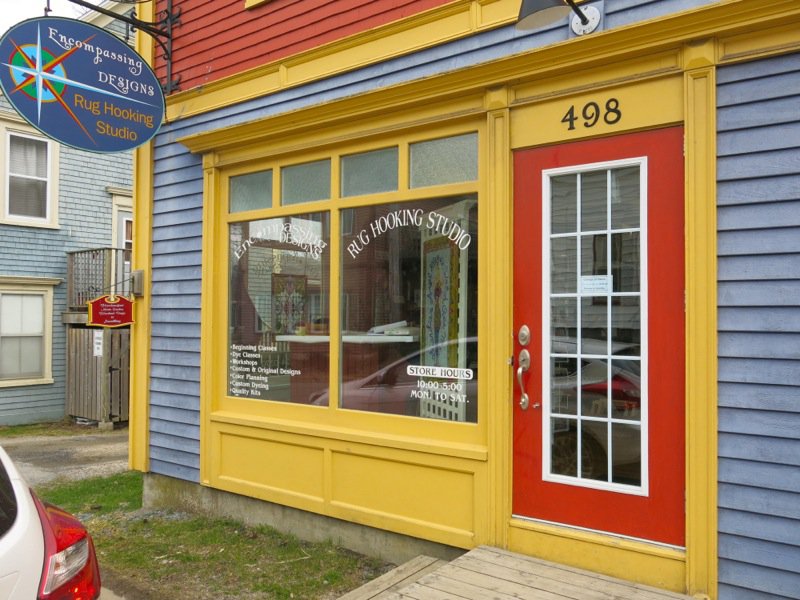 I left Vanja snoozing at The Boscawen Inn as he actually had a little somethin' somethin' when he arrived on Sunday, and it was just getting worse. Time for me to whiz around on my own. One word: shopping!!
I did buzz around Lunenburg where one adorable shop of many was actually open. Shoulder season, remember? Great gal there who sent me to the hospital for the Dutch Oven cookbook, and then I was on my way back down the road from whence we came earlier in the day to seek out the cute little spots Shelah had identified for us on our itinerary. It was pouring rain as I headed out. Not great, but at least I could get oriented and sight see. Why did I need to go back to see these spots you may ask? Well, we turned the wrong way just out of Halifax and went to Peggy's Cove and did a loop back toward Halifax instead of coming this way. I should have had my GPS on. Believe me. We had my iphone GPS on ever since!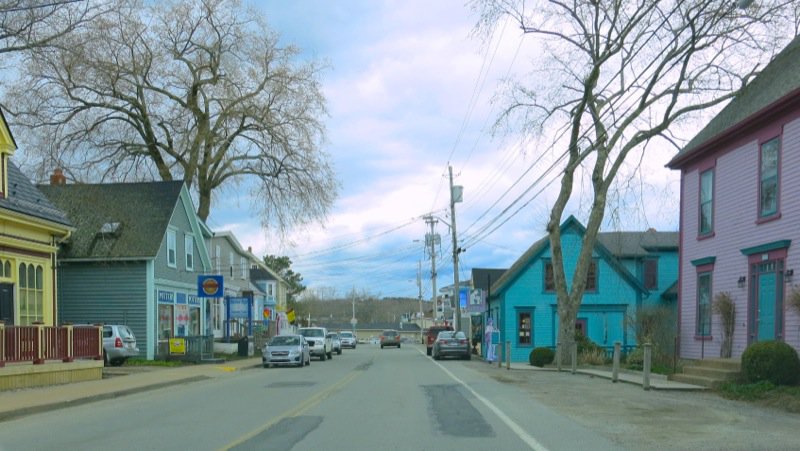 Mahone Bay. I had been looking so forward to seeing this little charming South Shore beach town since putting it on my itinerary. And there was to be no shortage of charm.
First colourful little house is the home of the famed local Nova Scotian Amos Pewter company. Love pewter and don't know a woman who doesn't. I swung a fast right along the curb and popped out of the car. The rain had stopped just for me. Shelah has said this was a must "pop in to see". No need to tell me twice.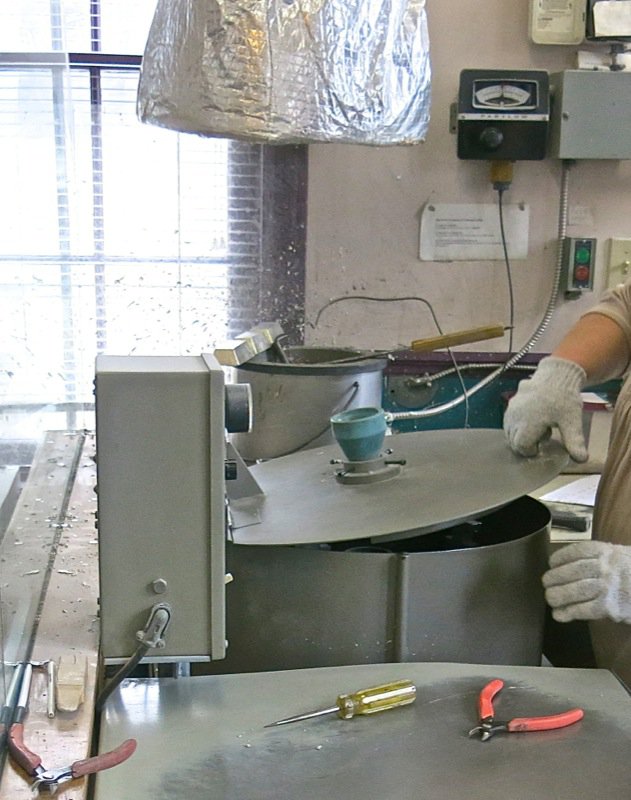 The showroom is gorgeous and filled with all sorts of lovlies. Immediately upon entering, the hostess asked if I was interested in seeing a demonstration and that is where my focus went. There is a lovely complete studio in the back of this shop. The others have a demonstration corner. In this location, you will find the entire studio. I enjoyed the demonstration and the opportunity to ask questions. Was shocked at how fast the pewter set when the gal spread a ladle of it on the counter and it hardened in milliseconds. She is placing it back into the molton pewter pot, below.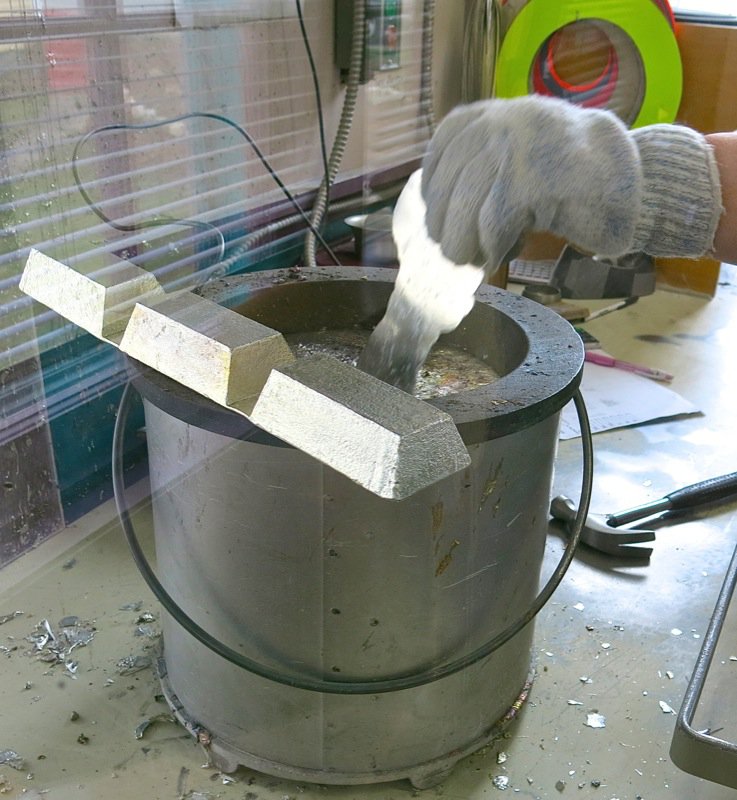 The pewter is from Maine and the business was established in 1974 working on irresistable artisan keepsakes. Everyone that walks in, walks out with a bag. You just cannot help it – and, there is, at the very least, a little something here for everyone. Smart idea.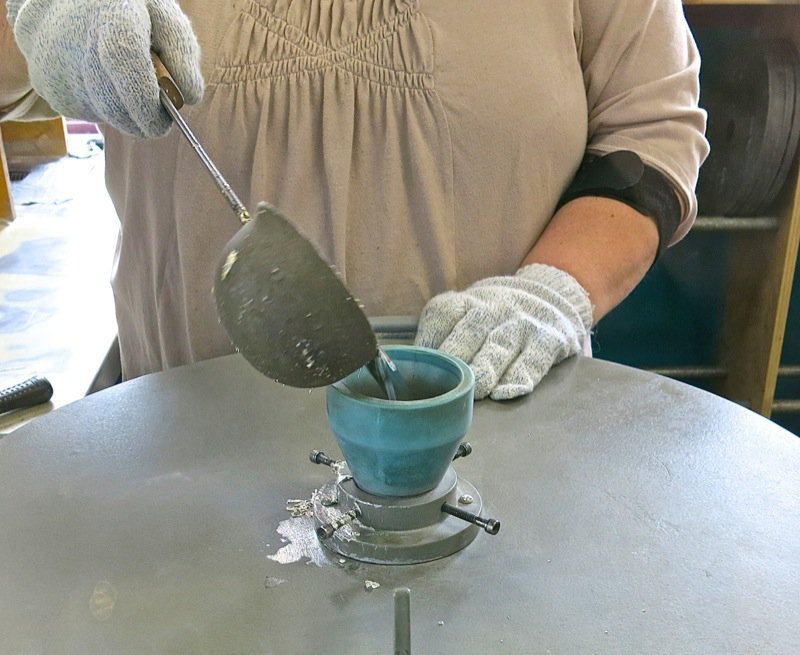 The molten pewter is ladled into the sealed pressure mould. She made some pendants and it was fascinating to watch.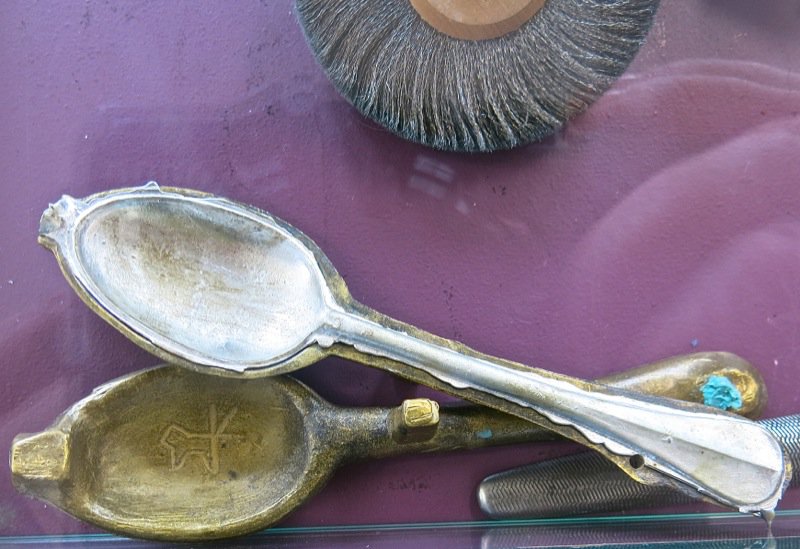 You can also order your own designs, if you want to pay for the master mould. I enjoyed the antique ones around the shop.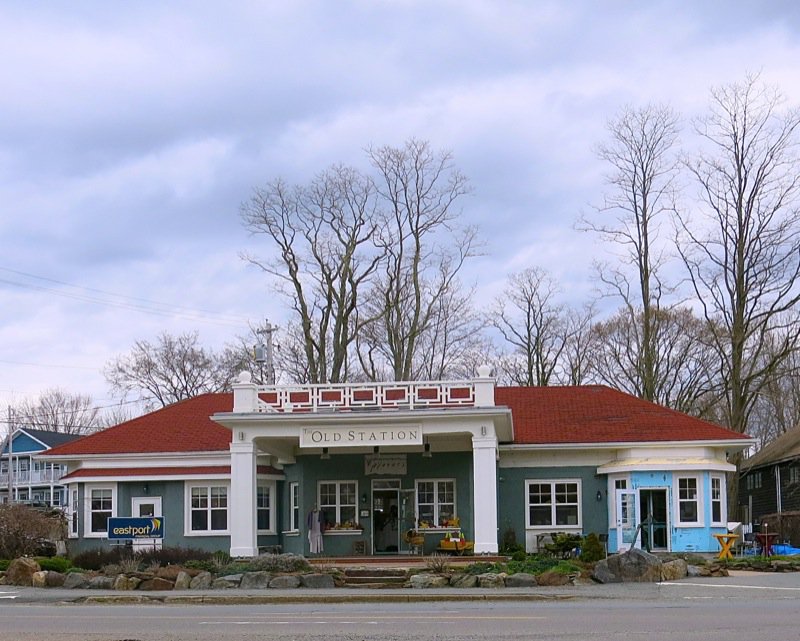 Back in the car, I took it all in… but didn't take the time to stroll around, as I wasn't sure how long it would take me to do the loop.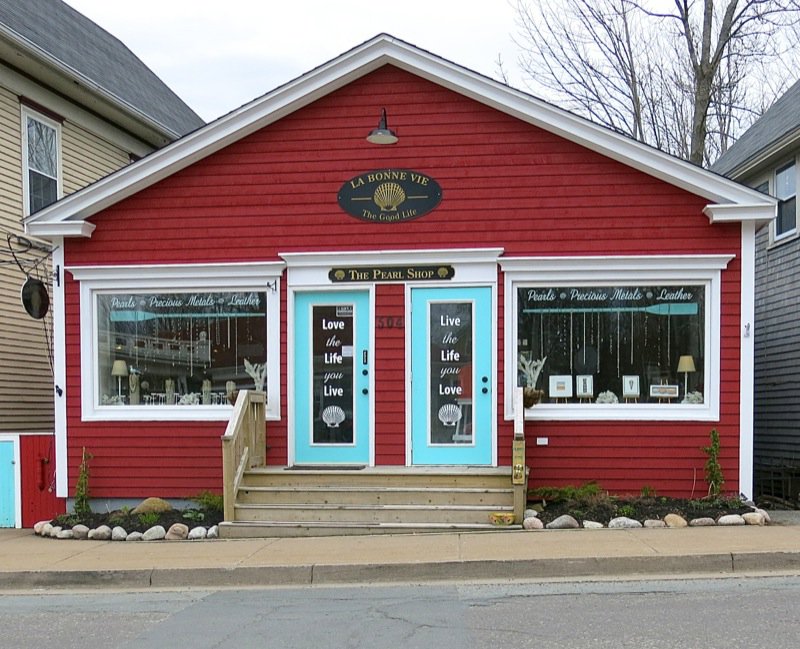 Every little shop held my attention. This would be such a fun street to browse down. Most shops were still closed, however.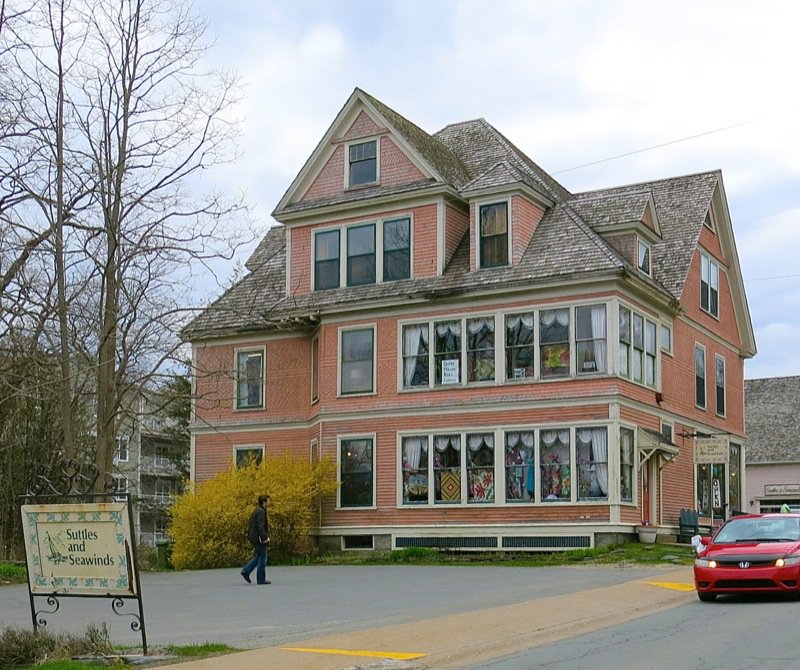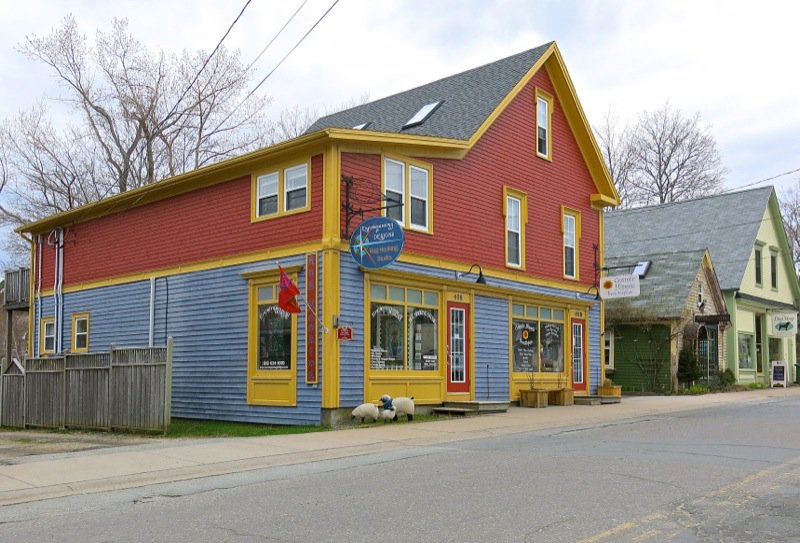 I didn't see this spot until my way back from Chester when I realized I had a little more time to snoop around Mahone Bay. I had heard there was an adorable rug hooking shop here, and decided this must be it. Fingers crossed – would it be open?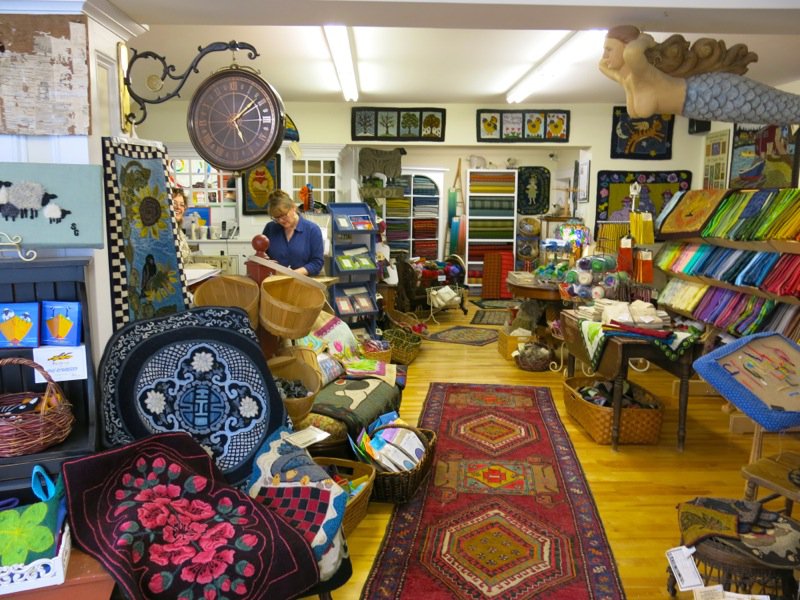 Yes it was, but closing in 5 minutes. The gals at Encompassing Designs: Rug Hooking Studio at Mahone Bay were so welcoming and in no rush at all, they said. I hadn't any idea what this "East Coast rug hooking thing" was all about. Had heard a lot about it planning the itinerary, but possessed zero frame of reference and was eager to learn.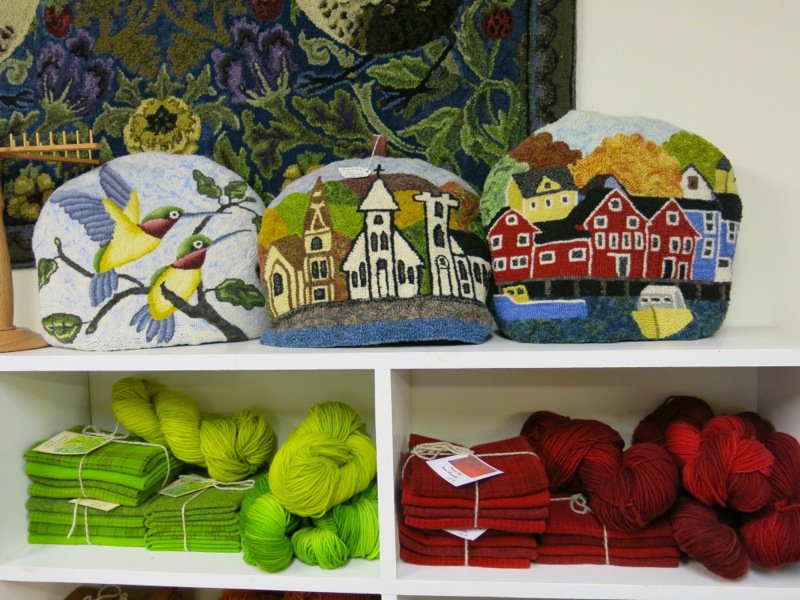 Wool cozy's similar to the ones at Lismore Sheep Farm, and hooked ones, too. Adorable! There is no way any of this kind of decor would work in my house, yet I longed for it to. I need a cottage. Maybe I need to redecorate!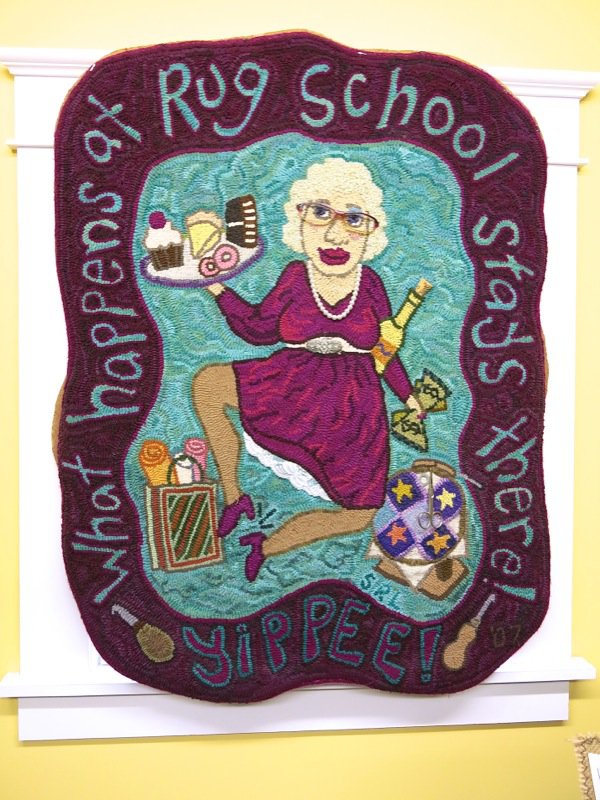 This 100% hooked wool 3-D rug held my attention for a good deal of time. I kept coming back to it. Want. But in school teacher theme.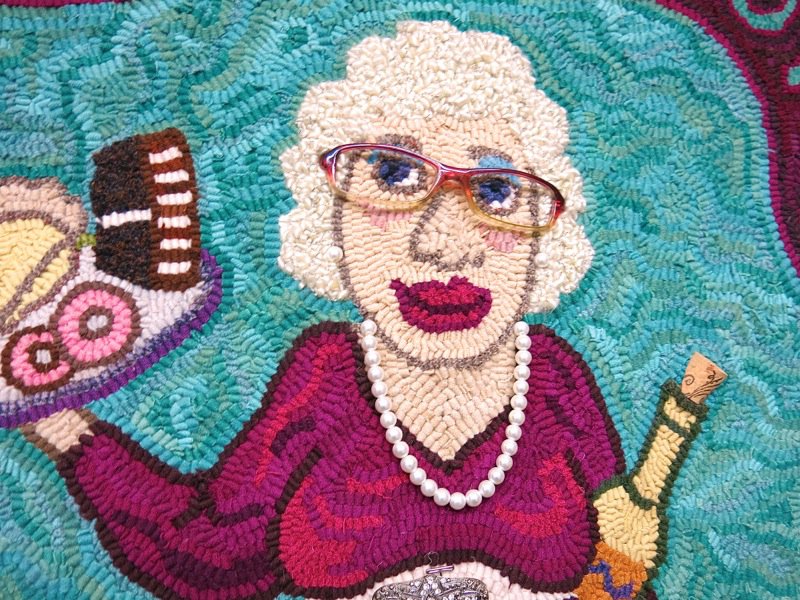 She is hilarious. And you just have to feel her.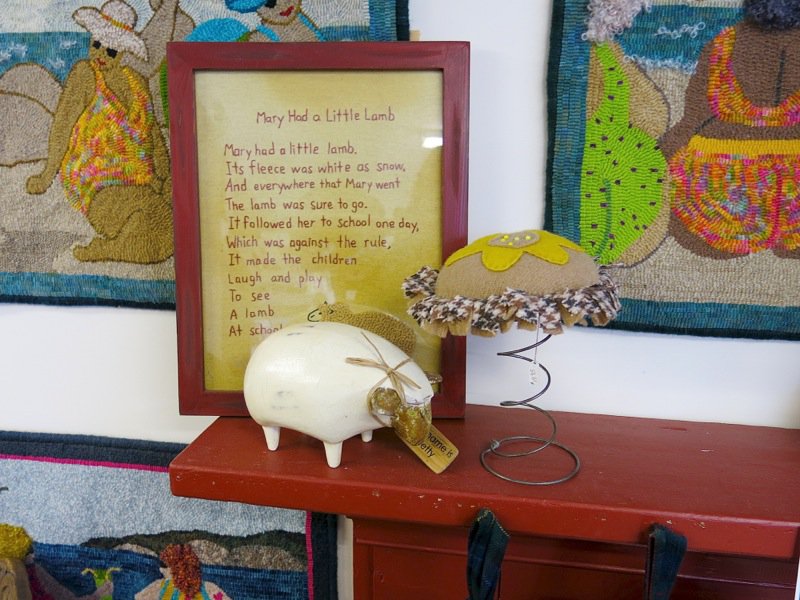 The gals were cleaning and putting away for the day, so I just enjoyed my snoop. There was so much that caught my eye. So many beautiful little hand made works of art. There were two of the Mary had a little lamb pictures… there is a hooked sheep at the bottom. I actually was leaving in my car, and had to come back to take another photo or two. This will go in my grand children's bedroom. One day. (Not hinting, girls. That would be such bad form!)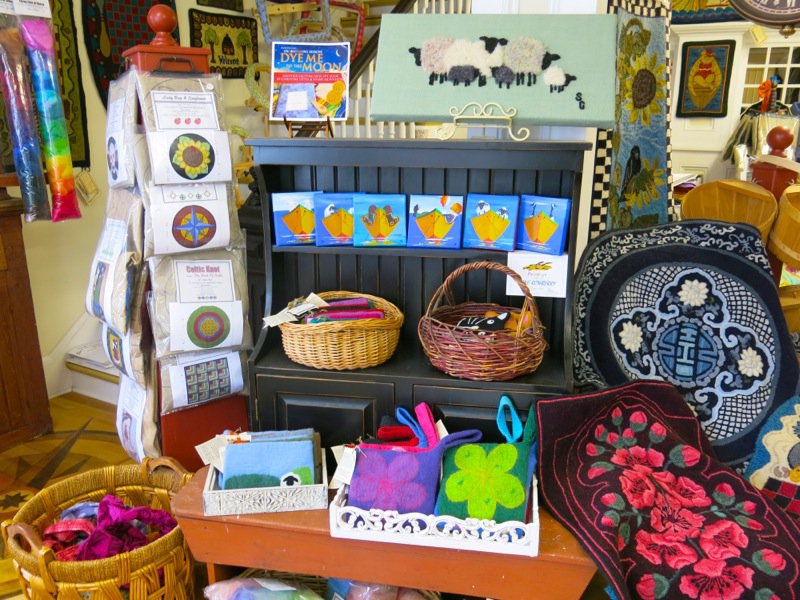 Capturing a few shots of the coastal homes….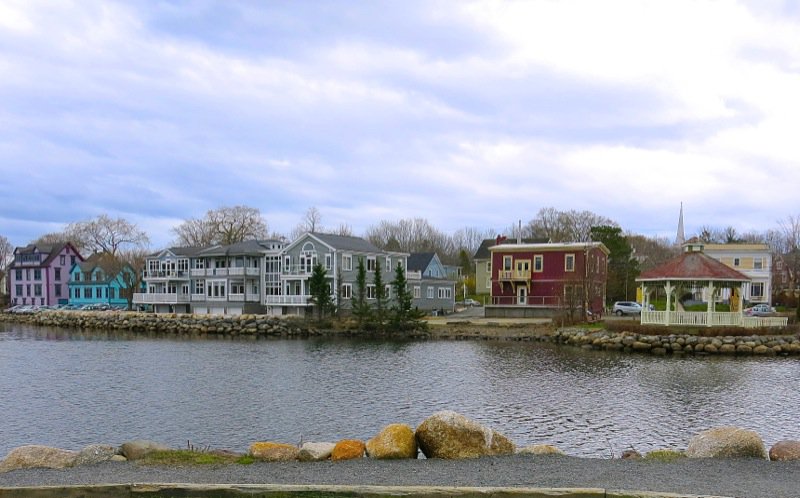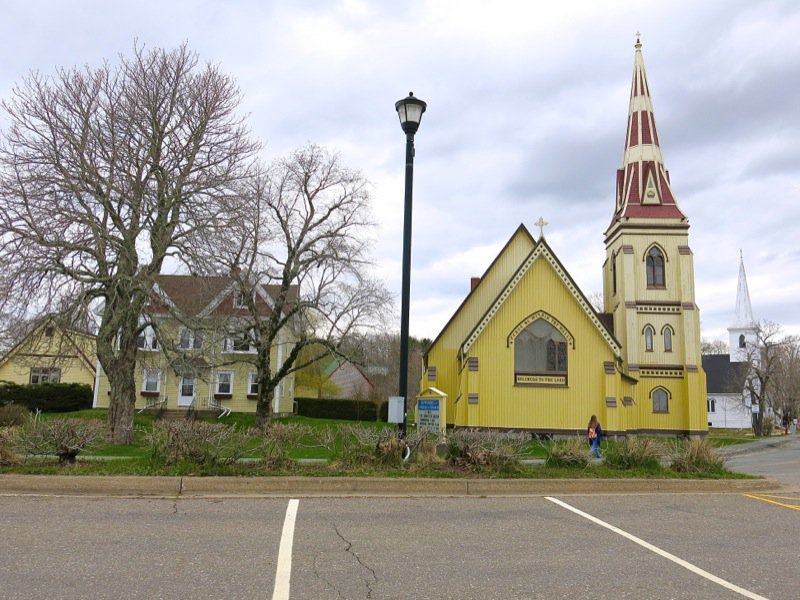 …and churches. There are actually 4 in the area, but three right in a row. I found that to often be the case in these little East Coast communities. Makes it easier for one to decide where to go when the options are all lined up in front of you.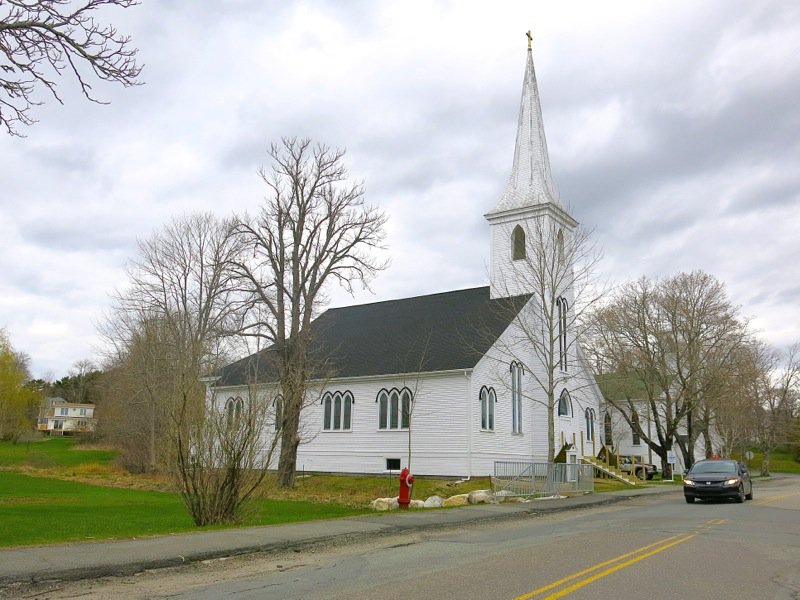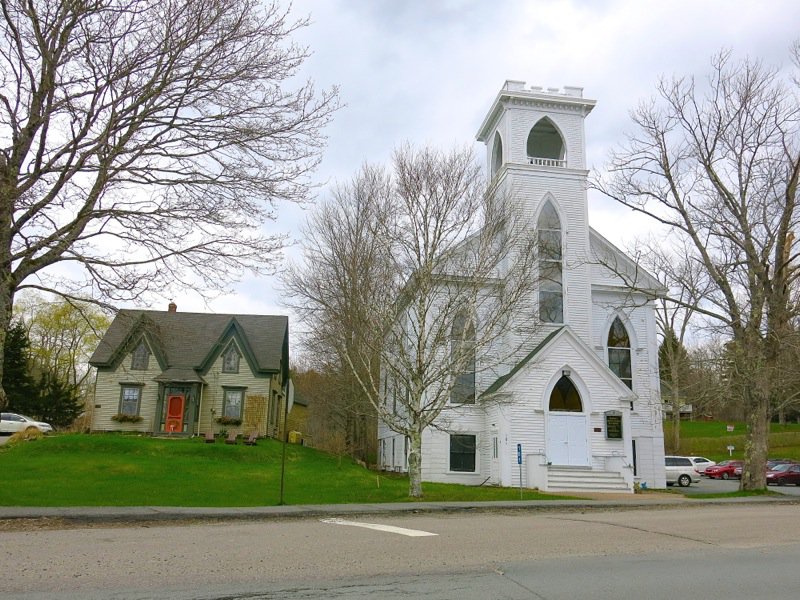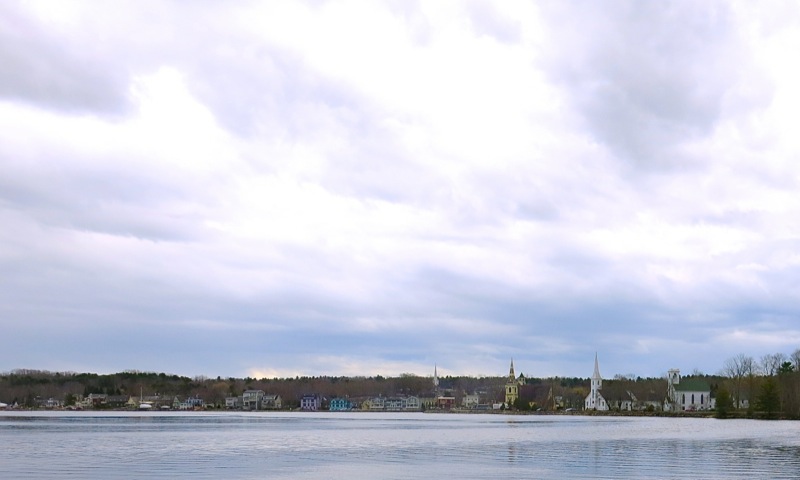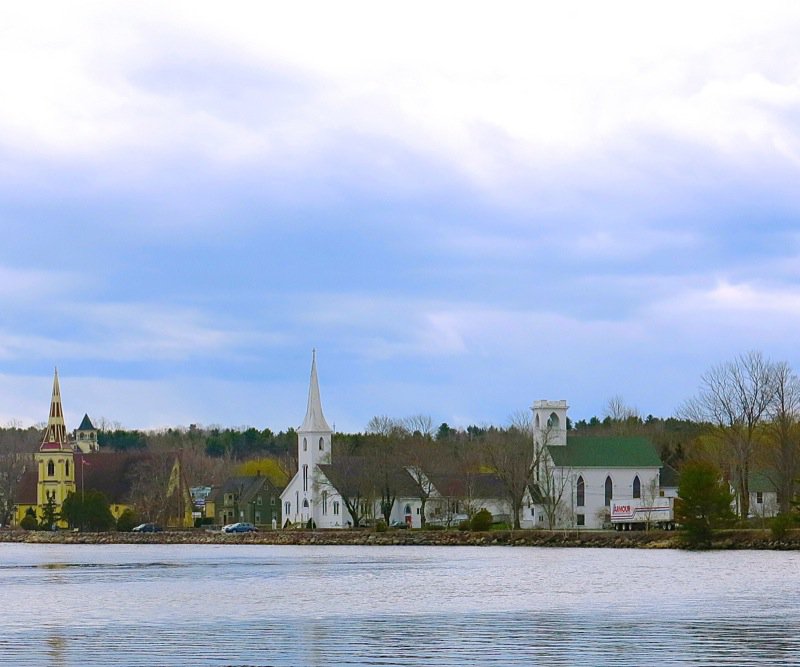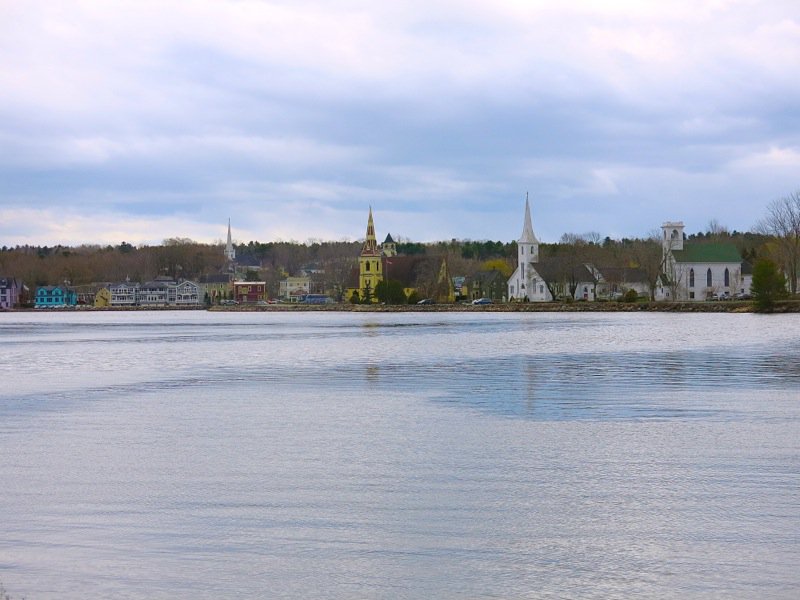 Yes, that's a little too much… but, I couldn't get enough of the view.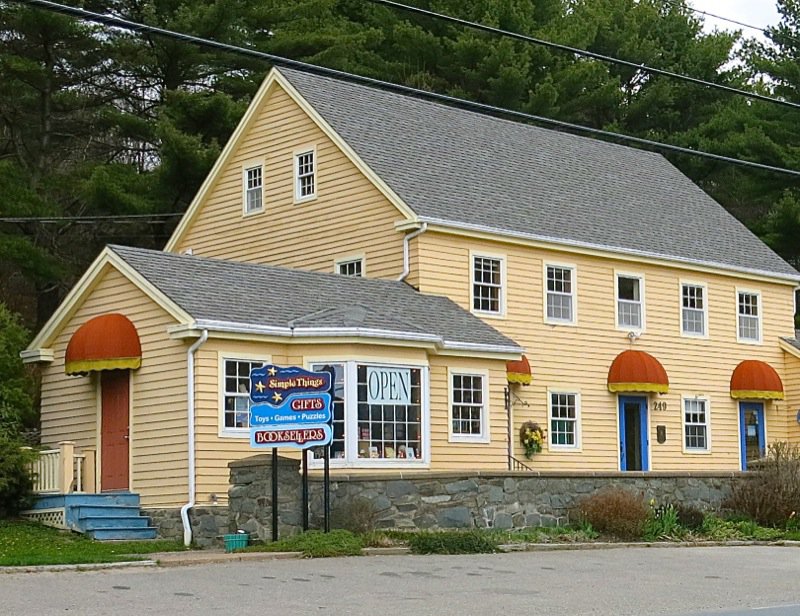 Now I see the open sign, and I have to head home!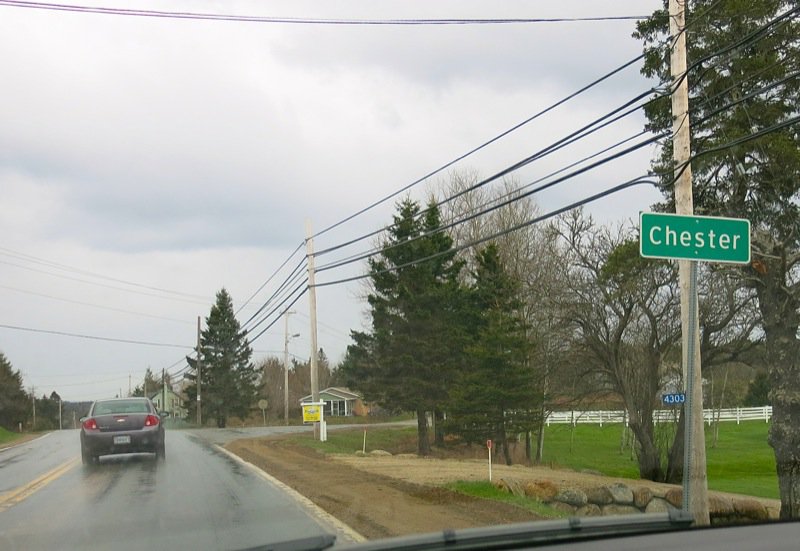 I went to Chester before the rug hooking store, and it had just started to pour again as I got into town. It was about 20 minutes from Mahone Bay.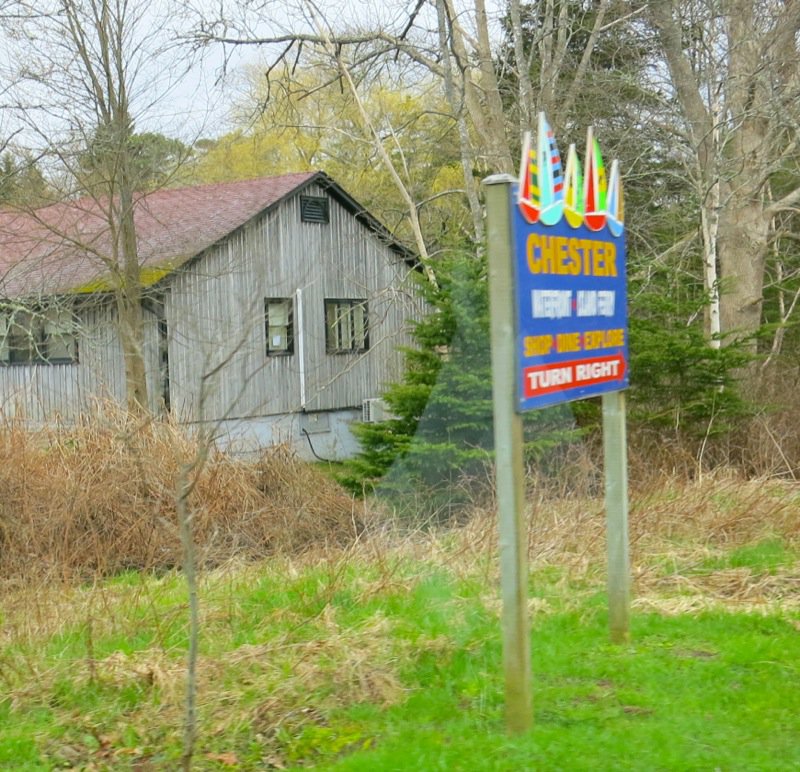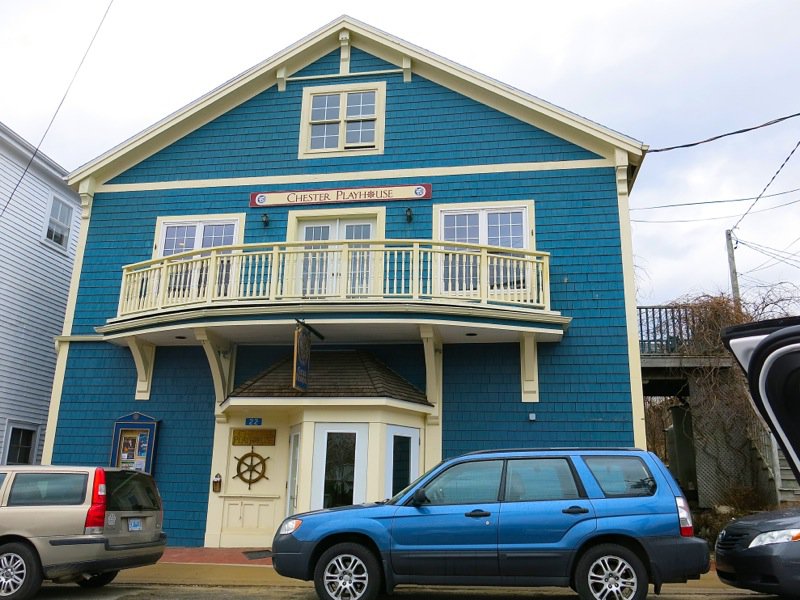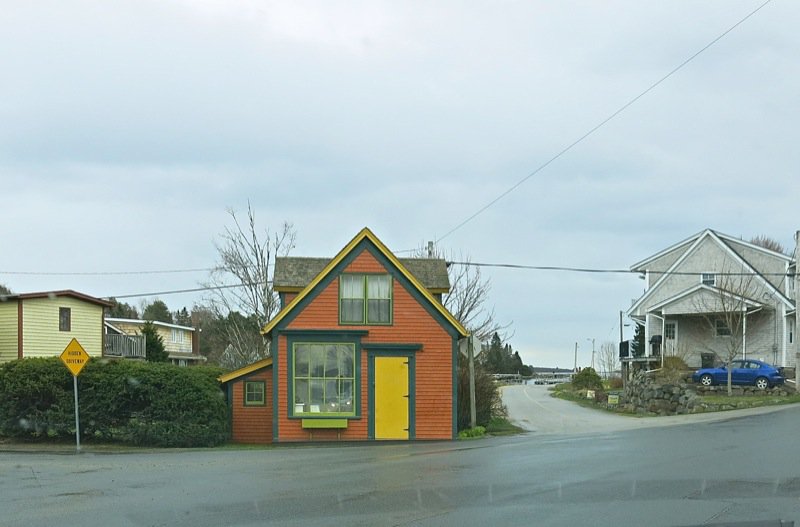 It wasn't a clear drive down main street here. I was confused. It was pouring rain. Where do I go? This was all I saw on the road I came in on, until I saw the sign when I looped around.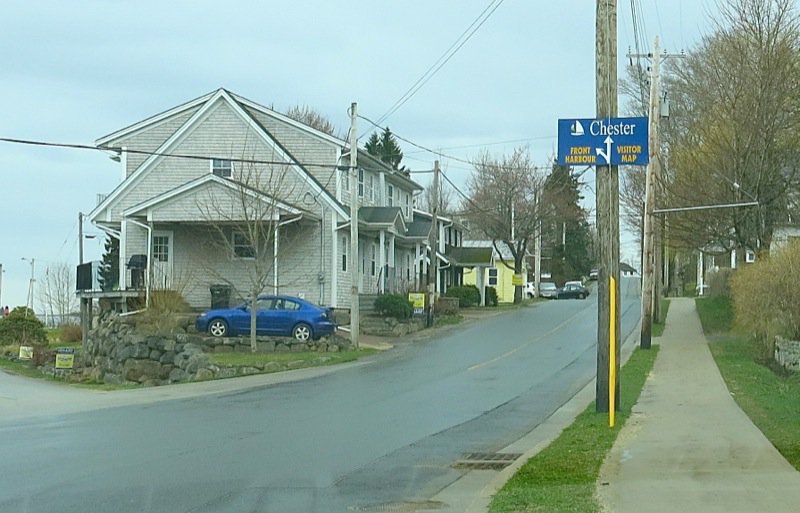 Down to the boat harbor first.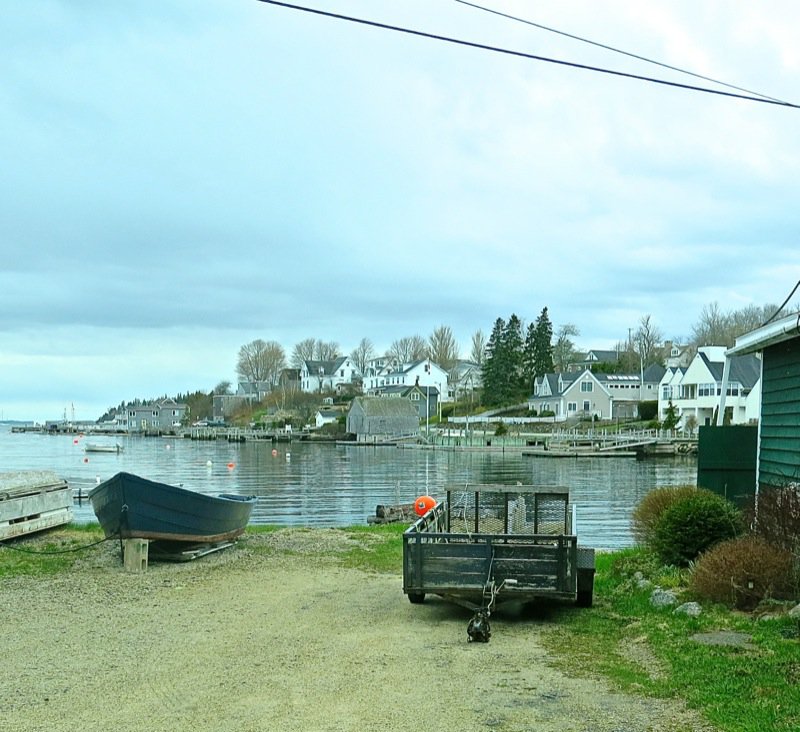 The houses across the bay were gorgeous. I could not get a sense of this place. I couldn't find a "main street", yet.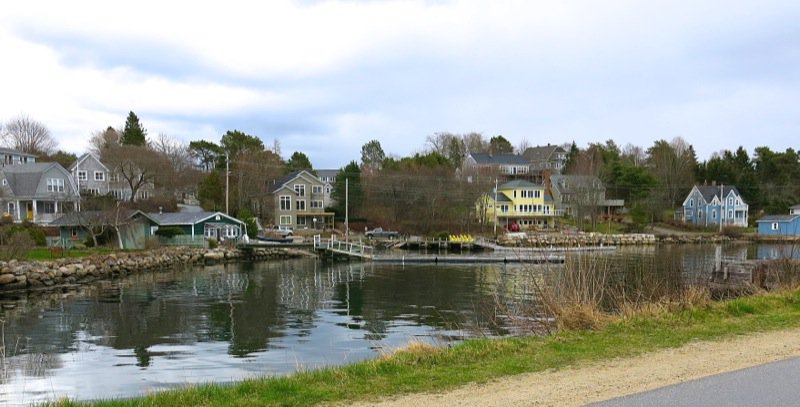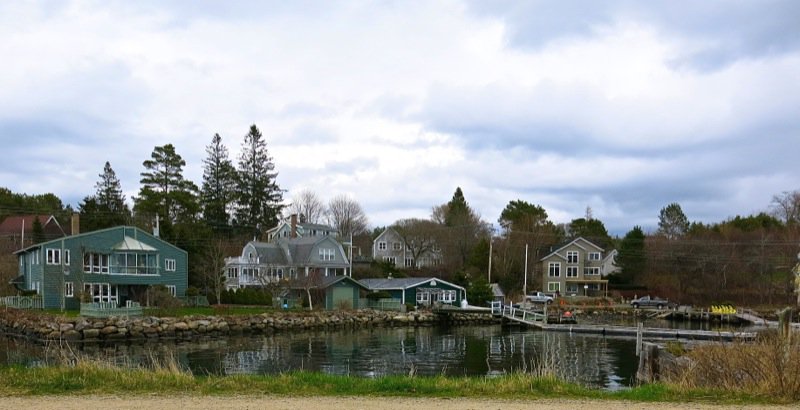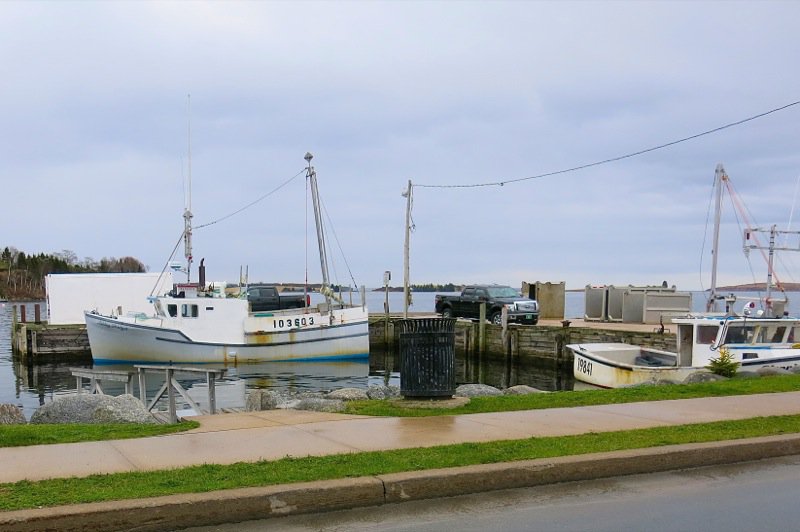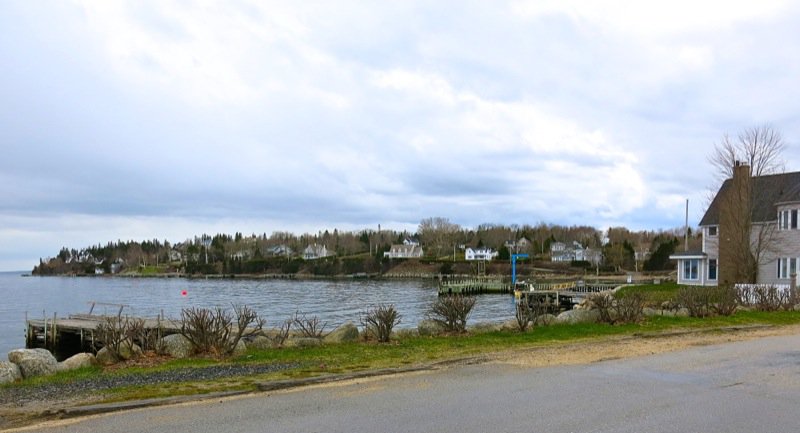 At the end of the harbour, there was a road up through a residential street, so I took it, and came to a T intersection where the road read "Main Street". Turned right, and there was the Kiwi Cafe where we were to have Vanja's espresso this morning. Had to take a peek inside.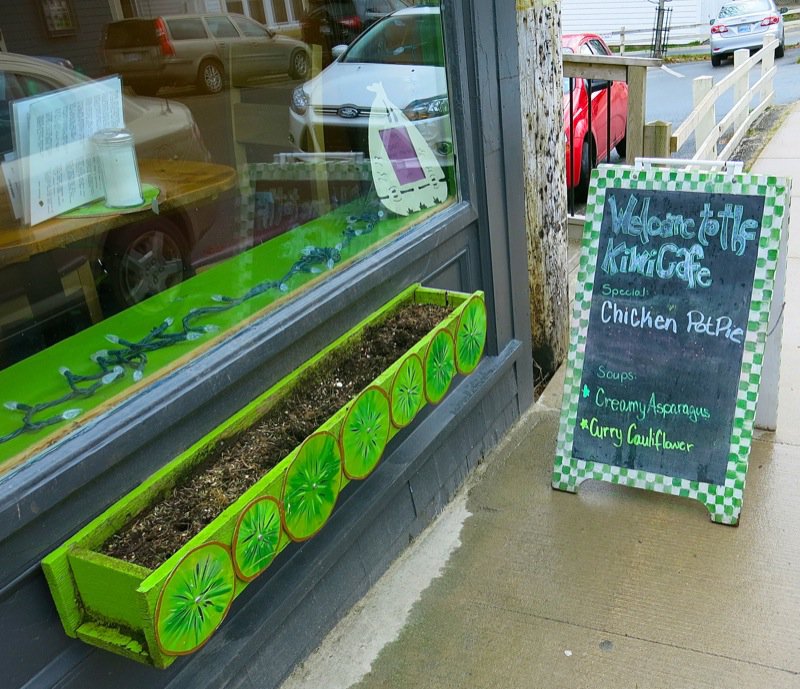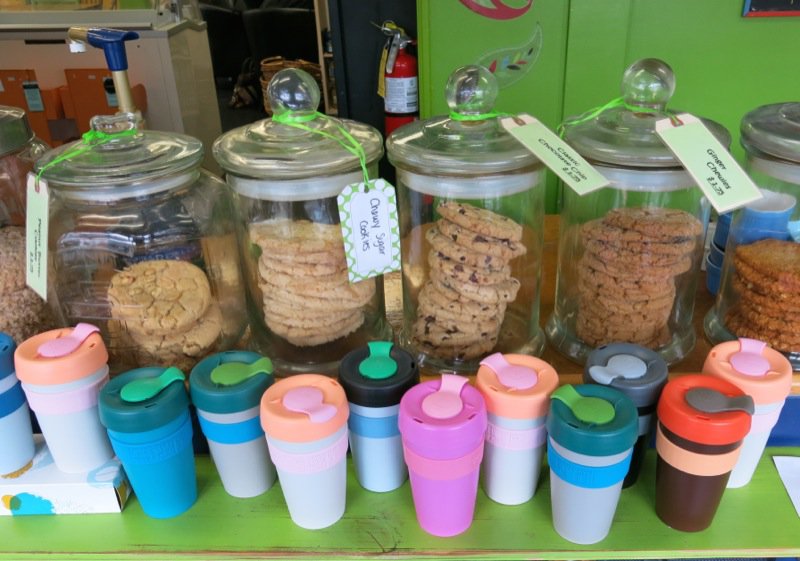 It was adorable. It would have been fun. It still was.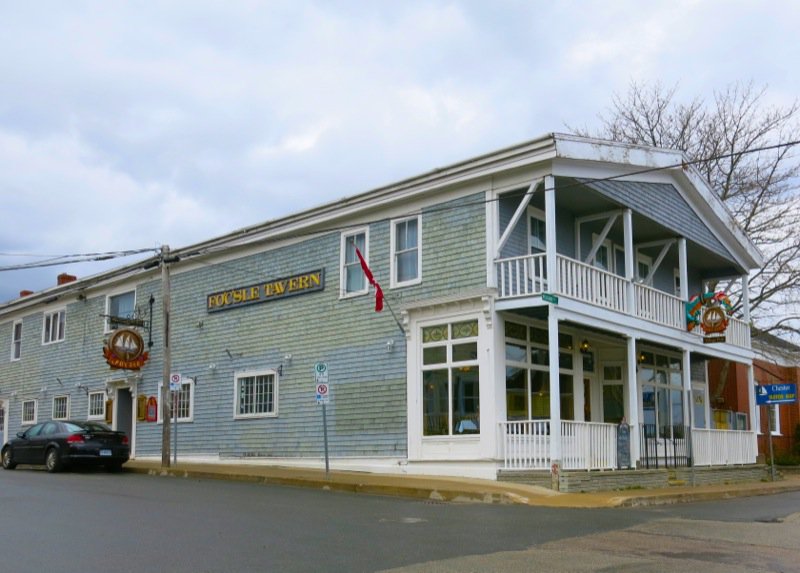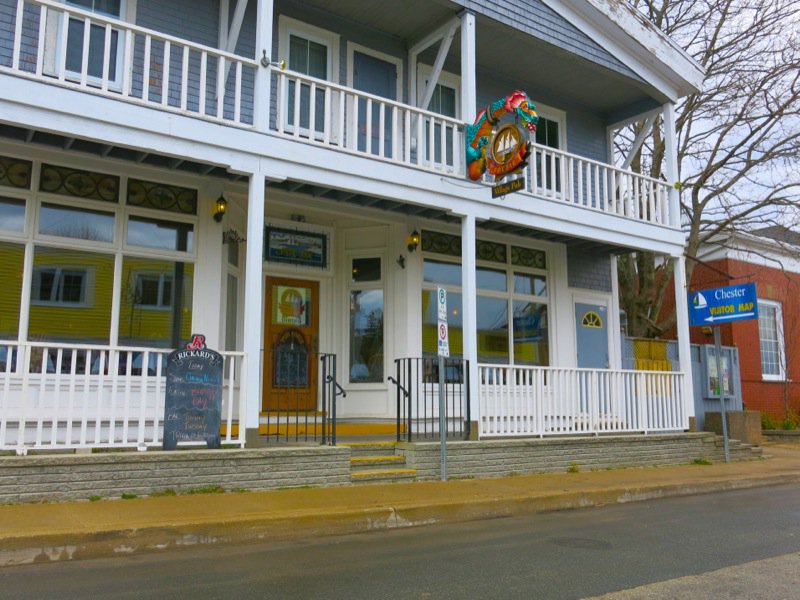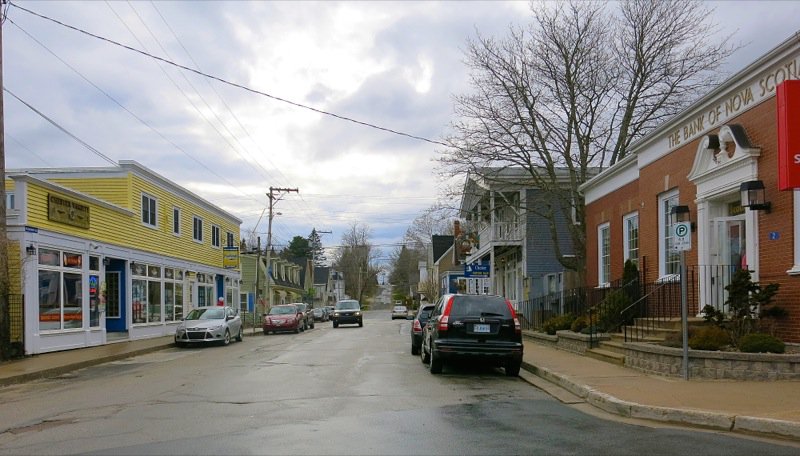 Rain drizzling now, but there must be a beach somewhere. No time to seek it out. This little town didn't hold the charm of Mahone Bay as a town, but it could be a completely different story if one was staying here for some summer fun. I couldn't get a sense of where that might be, if you didn't own a house.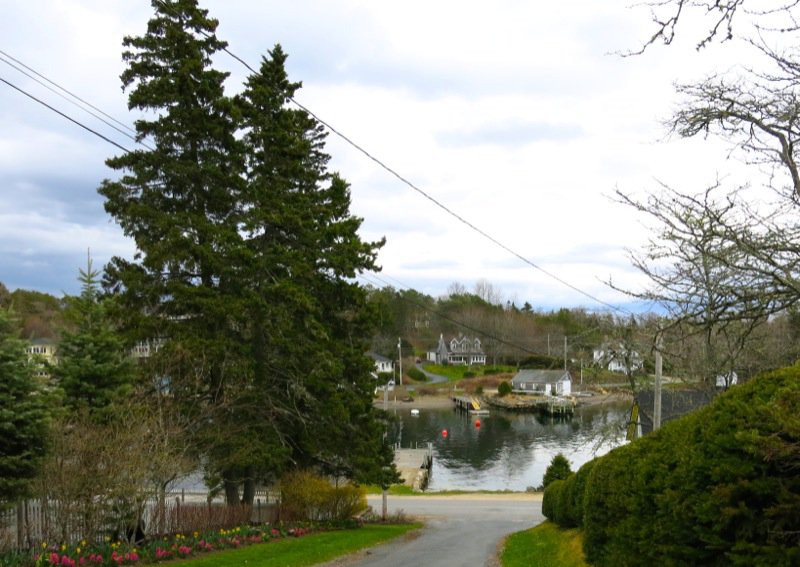 Back to Lunenburg. Enroute, many cute little roadside attractions. I stopped to photograph this colourful one.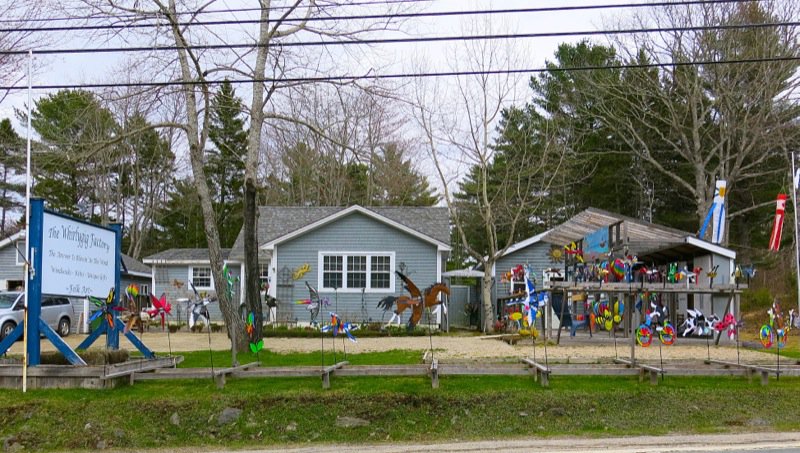 Arrived back in time to get out to Blue Rocks before dark, with Vanja, and then off to a local little pub for dinner.