So Simple to make with Spectacular Appeal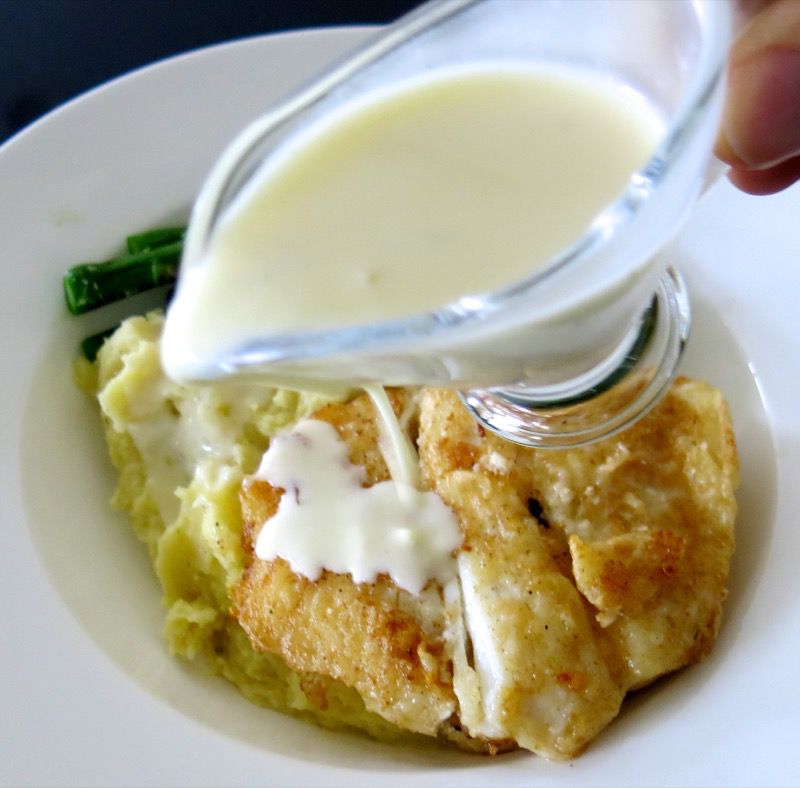 This is not an advertizement, but I do sell Thermomix machines and often labourious recipes can be made effortlessly with this machine. This is one. I have built my business after retirement to where I have several consultants I am working with, and hundreds of customers I hope do follow my Thermomix recipe posts. As the same time, I recognize the majority of my readers are not Thermomix owners, thus almost all recipes include both methods: with the machine, and without. This one will not do that. But, if you don't own a machine, hopefully it will motivate you to make this luscious sauce! Oh, my!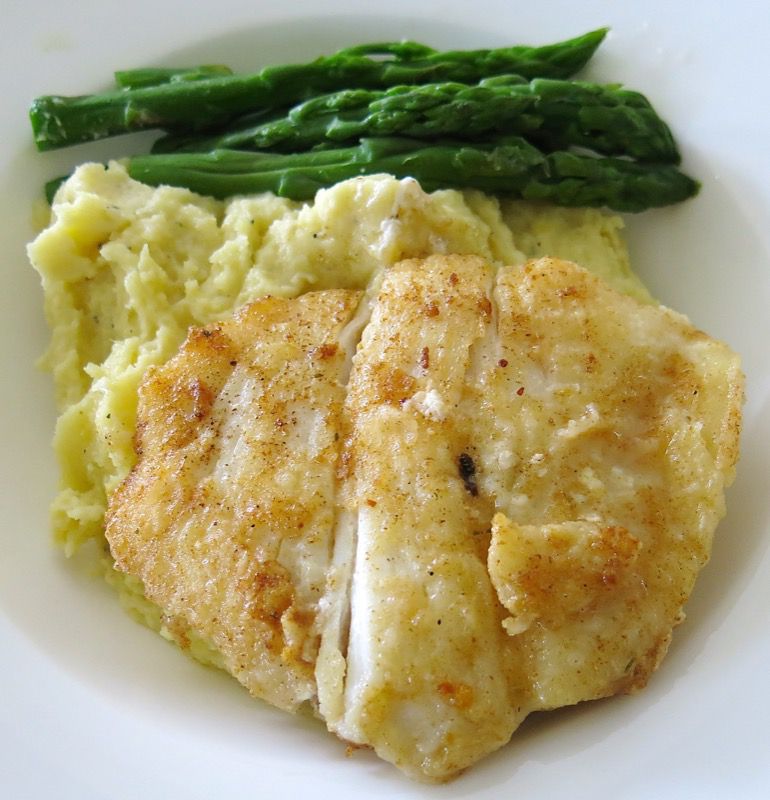 Above, Thermomix Beurre Blanc is being poured over sumptuous mashed potatoes and Hallibut Cheeks with Asparagus. This was the motivating dish for the creation of the sauce. I have made many, many sauces in the Thermomix, but haven't posted any. That is about to change.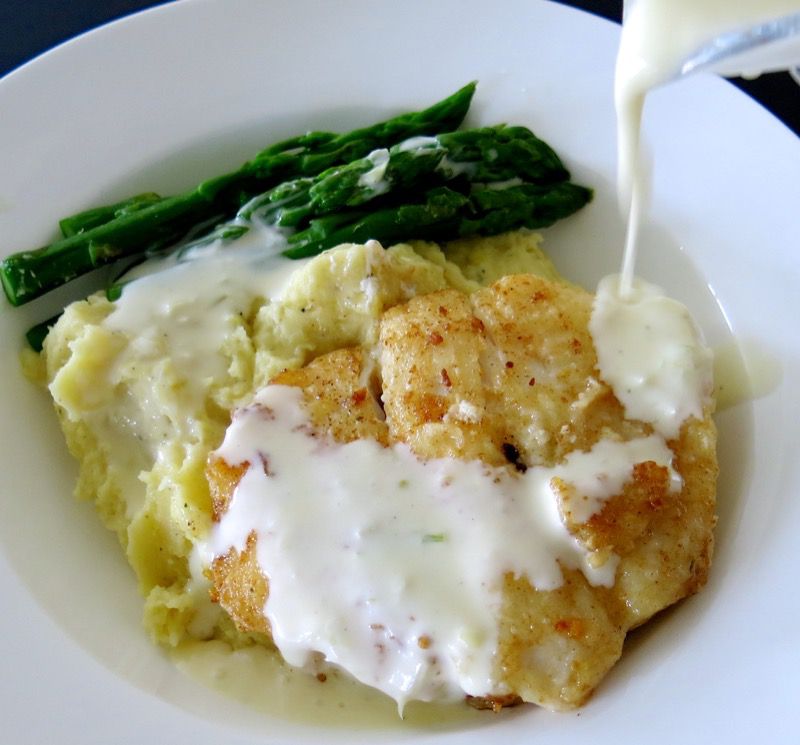 To understand the power of the flavour of this sauce, and its "magic qualities", you must read the Halibut Cheeks post.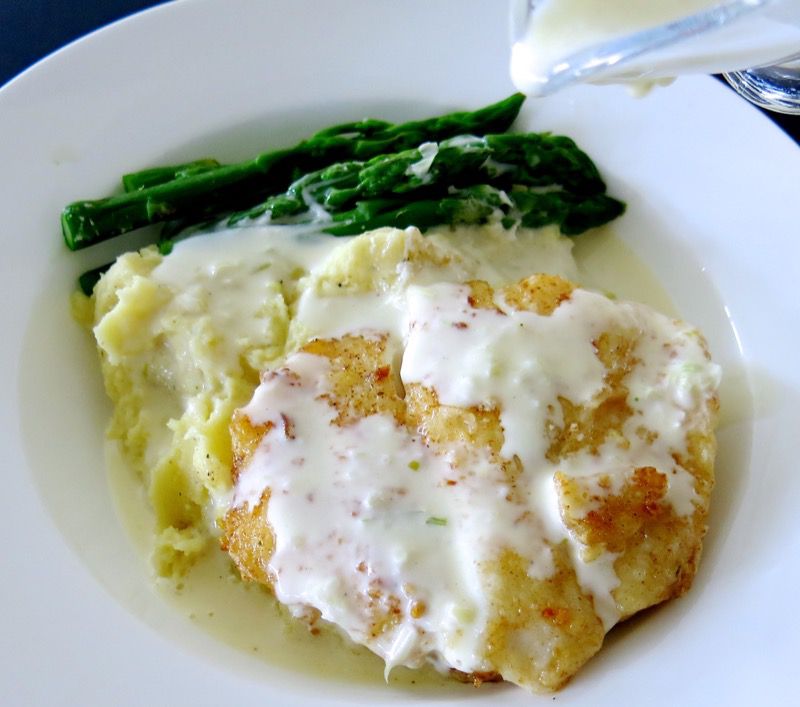 I have watched Laura Caulder make this sauce on Food Network Canada and thought: meh? No more. I am a new found disciple of Beurre Blanc. If you are a friend, a family member or live nearby, you may find me a little "over the top" on this topic in the near future. But, I will make it for you, and you will join the Beurre Blanc Fan Club.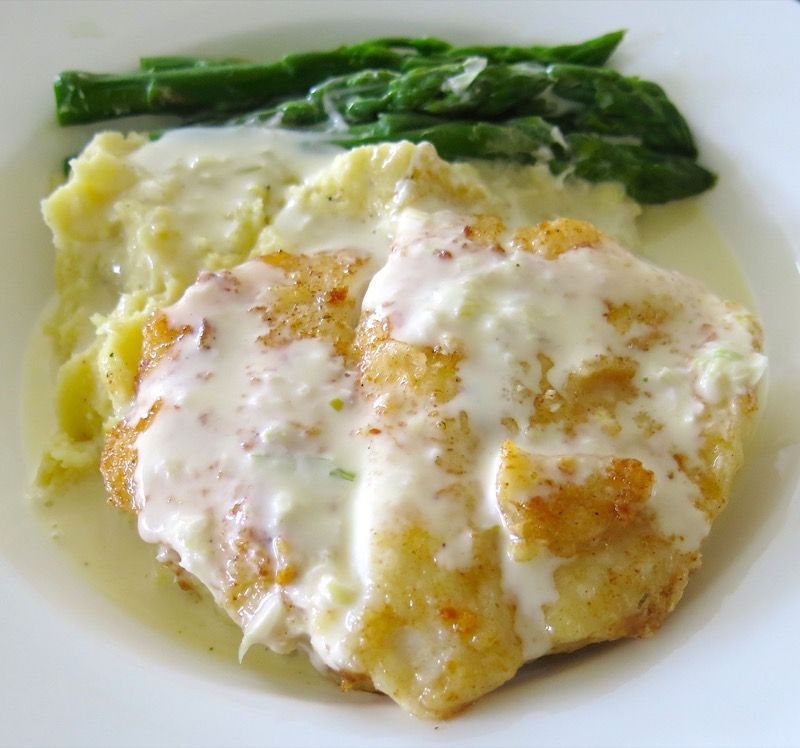 Of course, many of you have made this sauce, tasted it, and made it many times. Share your Beurre Blanc stories and favourite dishes to slather this over!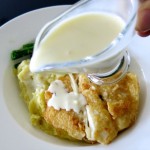 Thermomix Beurre Blanc: recette française


This is enough sauce for 4 people; about 1/4 cup per person. I have not yet made a double batch.
Ingredients
1

shallot

, peeled and cut into 2

80

g

of white wine

(Muscadet)

50

g

lemon juice or white wine vinegar

225

grams

unsalted butter

, room temperature, cubed

salt and pepper
Instructions
Start six minutes before the ingredient will be plated:
Weigh butter on lid of TM bowl; set aside

Scale the shallot into the TM bowl; chop at speed 8 for 10 seconds

Scale white wine and vinegar (or lemon juice) into TM bowl; set time for 4 minutes, temperature at 90°C and speed 1 (reduce to 3 tablespoons)
Just before the food is plated:
Set time for 2 minute 30 seconds, temperature to 60°C at speed 2; drop cubes of butter through hole in lid of TM bowl 1/4 at a time every 20 seconds

Season to taste

Strain through sieve into serving pitcher; serve immediately
Recipe Notes
Texture: Shallots tend to lose their flavour when cooked, yet incorporate more fully into sauces or custards whereas onions, even if chopped finely, will largely maintain shape and texture so there will be bits of onion in the custard or sauce.
Flavour: The flavor of an onion, even a mellow white onion, is a bit more agressive than a shallot and much bolder when cooked than a shallot. They are sweeter and more mild than either yellow or red onions and have a pleasant crispness when used raw in salad dressings and grain salads. When cooked, the flavour of a shallot is much more subtle. Shallots and onions are therefore not swappable in a recipe. There will be a significance, and possibly unintended difference in the resulting flavour and texture of the recipe particularly if it's a sauce like this, with a sense of subtlety.
I confess that I was in a pinch one time I made this sauce and used the white ends of green onions as I felt they would be the closest solution to a pleasing substitution. They worked well. That said, I always like to have a shallot or few in my fridge. They last a long time.
Interestingly, I left the lemon out one time as Vanja detests lemon in savory foods, and the sauce was also absolutely delicious!
After the meal, the sauce that remained didn't break down. It was creamy and every bit as delicious cold. I confess. I did finish this off while doing dishes. I lied when I said that this was not a "stand alone" or "eat the sauce by itself" kind of recipe. It just is.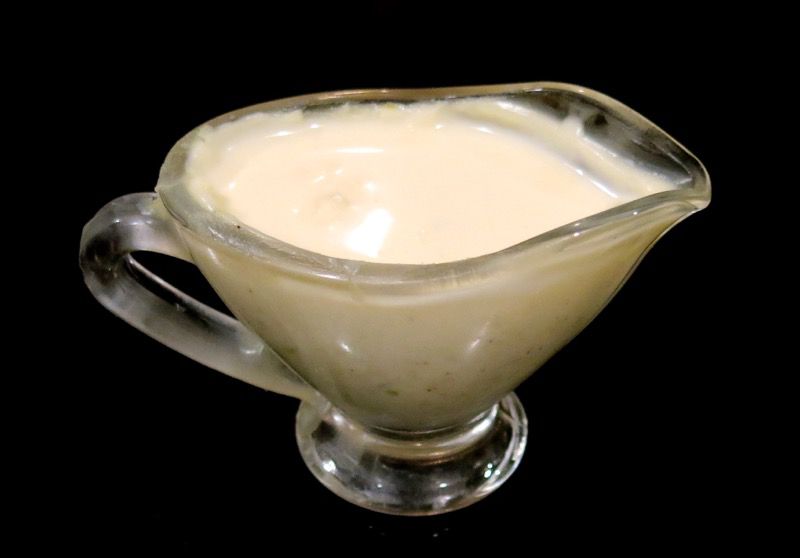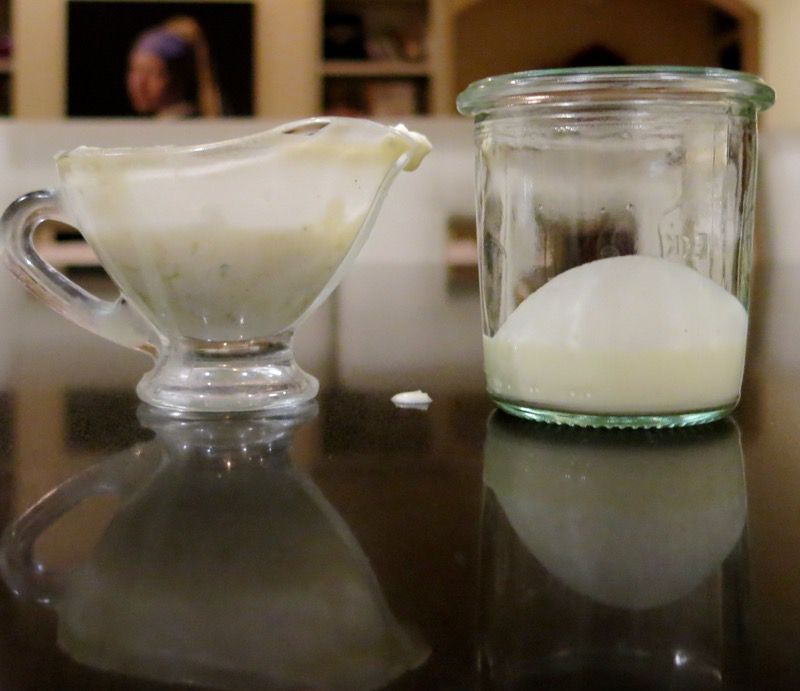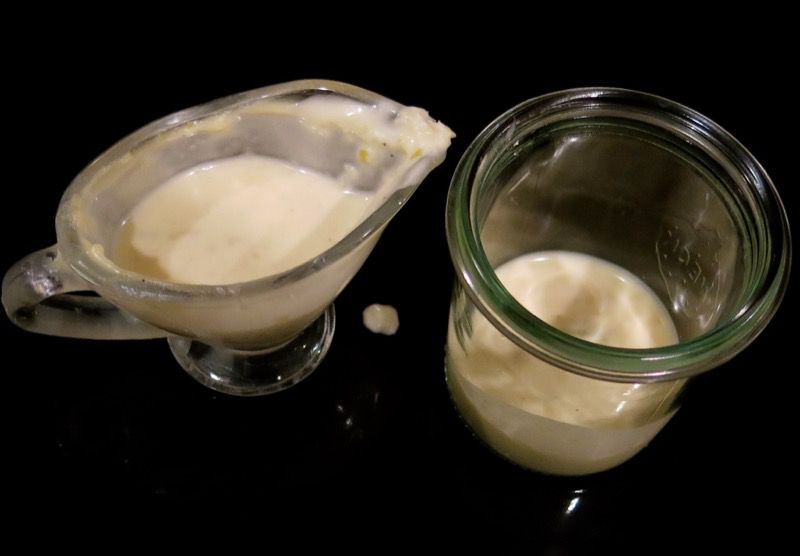 I was going to store it in a jar. Forget that.