Cheddar Stout Pastry Crust also makes delicious Cocktail Crackers!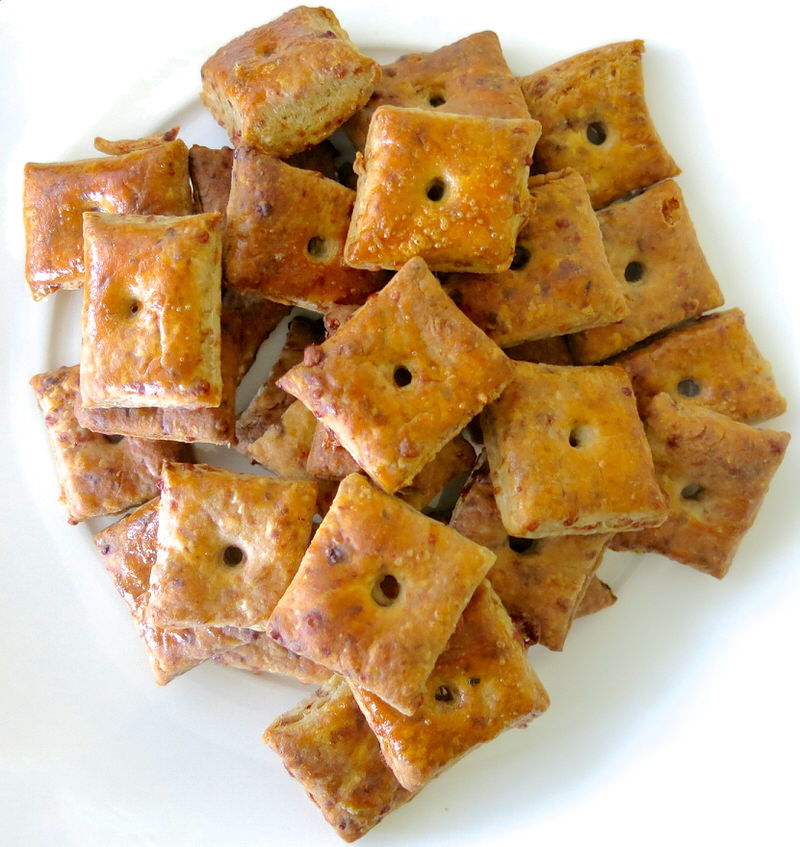 Cheddar Stout Pastry Crust crackers are little noshing nibbles with a double whammy of Guinness Cheddar goodness: Guinness in the pastry and Guinness in the cheese used to make it! Thank you, Laureen, for the inspiration!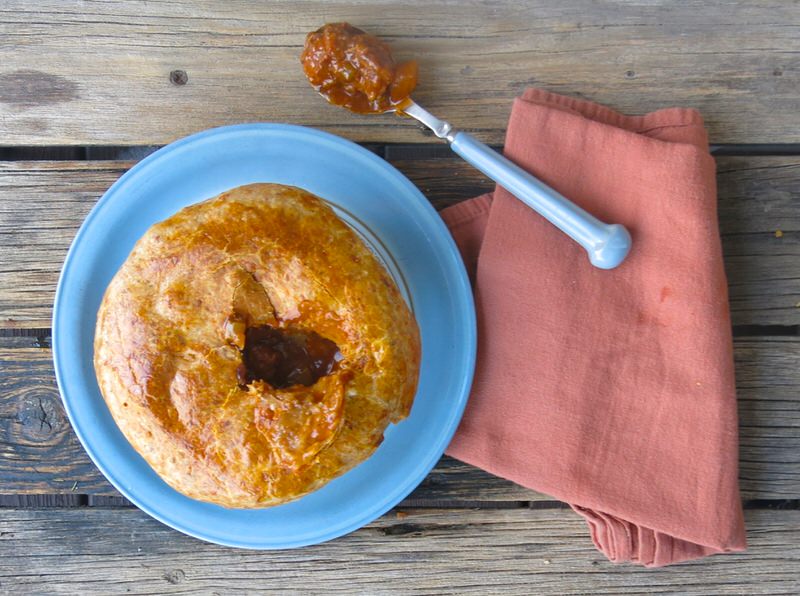 Irish Cheddar Stout Pastry Crust is the bomb! Simple recipe. Few Ingredients. A cheesy crisp compliment to any stew, but particularly an Irish Stew.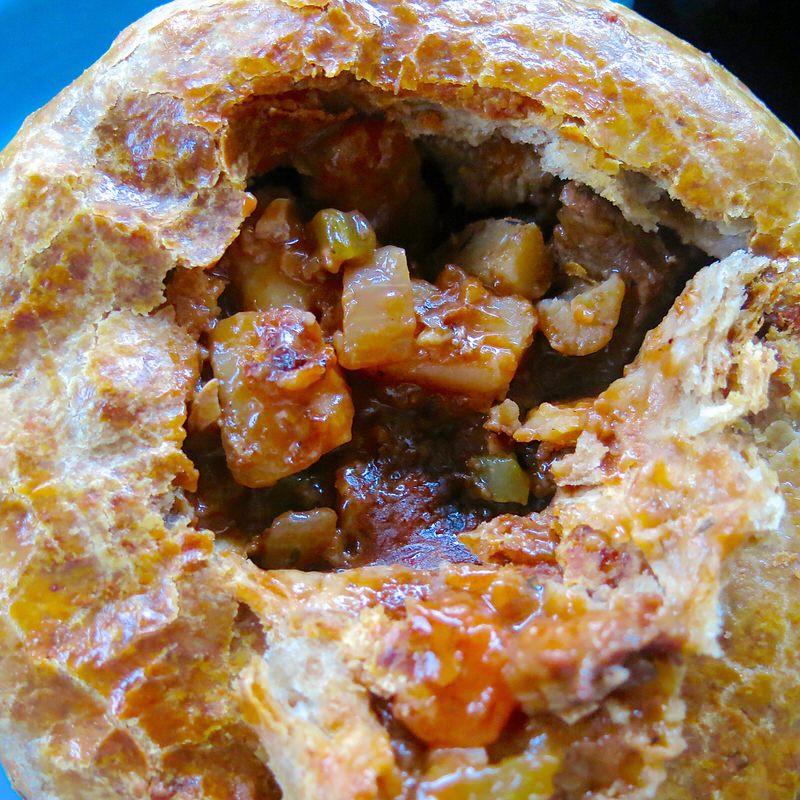 Cooking in the Kitchen with… Laureen King from Art in the Kitchen was a good half day filled with Irish Stew making frivolity.
Irish Cheddar Stout Pastry Crust: More about Laureen King and Art in the Kitchen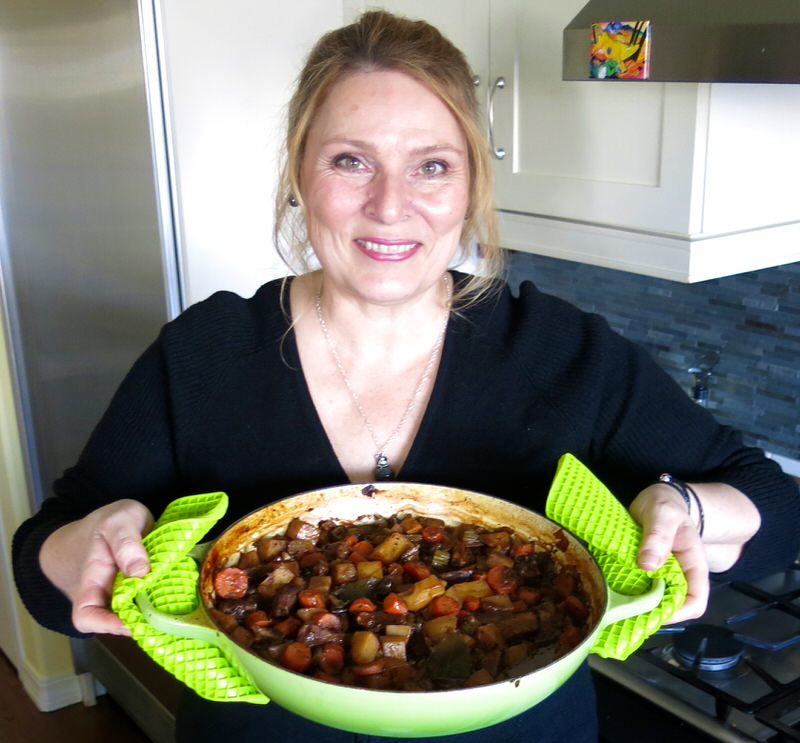 "Top 'o the mornin' to ya'!" Few of you know that I come from paternal Irish roots. Skinny McKinney was once my claim to fame. No more! Ha! Laureen was born in Humboldt Saskatchewan, one of 5 siblings, and raised blissfully on the family. Not to say there wasn't a lot of hard work! Her mother was a great baker, but not a cook. Thankfully, grandma was a fabulous cook, and only an hour away, Laureen gleaned the foundations of her own family kitchen at the hands of her grandmother when she was knee high to a grasshopper. She would practically live there through the summers, and at home, she was her big sister's right hand in the family kitchen. Always an adventurer, at 18 she was hired by CN Railway as a relief worker. She was virtually homeless for the next 2 years as she traveled from one small rural Alberta CN station to another to relieve those on holiday. At 20, she got her first time job in Vermillion, Alberta.
Eventually, she was one of the first females in Canada promoted to the position of Rail Traffic Controller. From there, she moved into management and became a rules and training instructor where she eventually met her husband. I would venture to say he found her to be a mezmerizing instructor!
When their first son was born, 24 years ago, she retired and became a stay at home mom. That is when she became the Queen of her own kitchen, However, it really wasn't until her son left home in 2012 that she started to get her creative adventurous spirit in gear there. She was already very krafty and had a painting studio set up in her house for her painting and art projects, so her website Art and the Kitchen was born.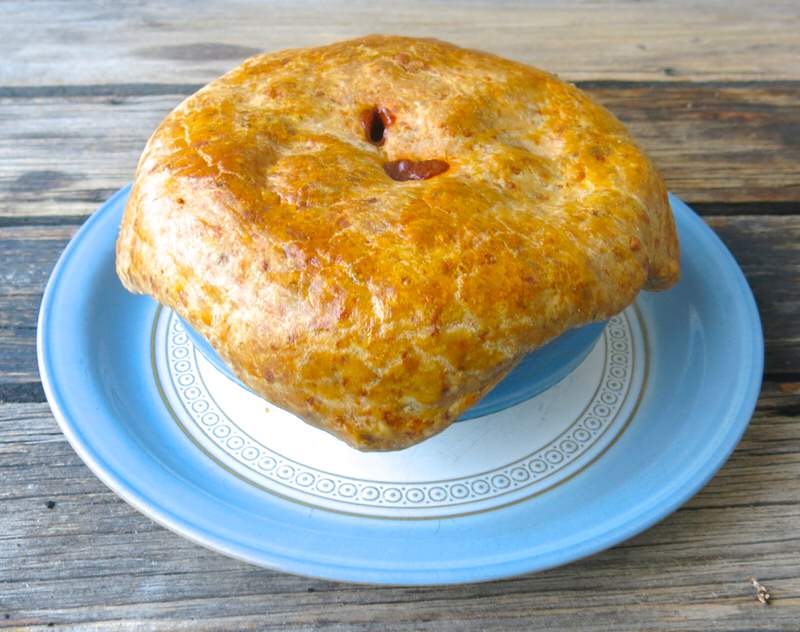 She was my first "official" project participant in my 2017 Project: Cooking in the Kitchen with…. and brought the brilliant idea of blanketing the stew in this heavenly Irish Cheddar Stout Pastry Crust.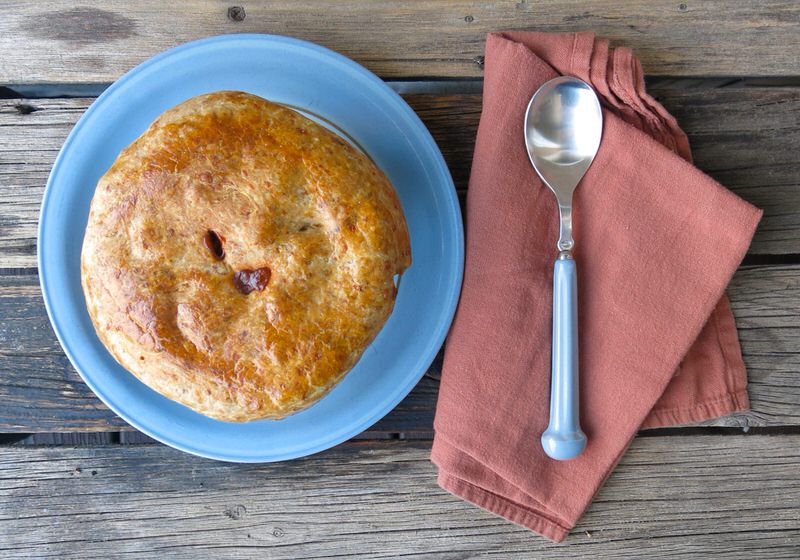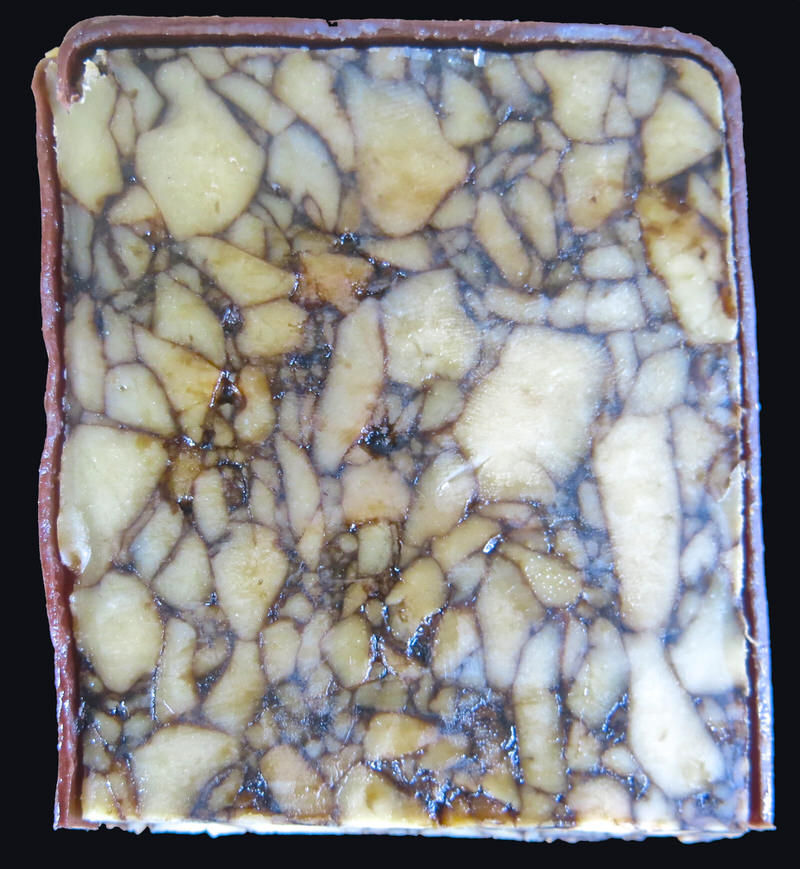 Look at the cheese she brought with the Guinness riddled through the aged milky curds. I don't drink Guinness, but tasted it, and found it very bitter. The cheese, however, was earthy and edgy.
Irish Cheddar Stout Pastry Crust: Mis en Place
Irish Cheddar Stout Pastry Crust ingredients: flour, butter, cheese, salt and Guinness. Egg to brush over the crust.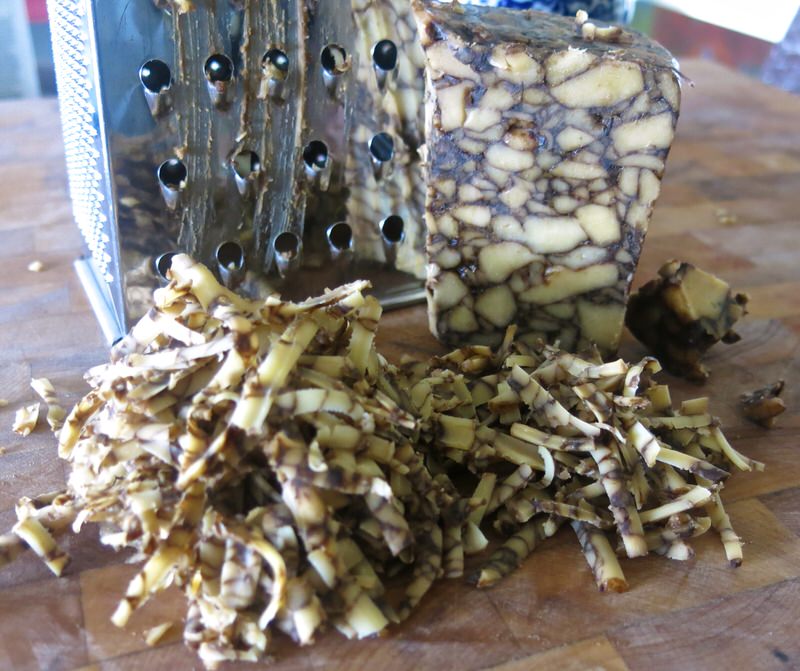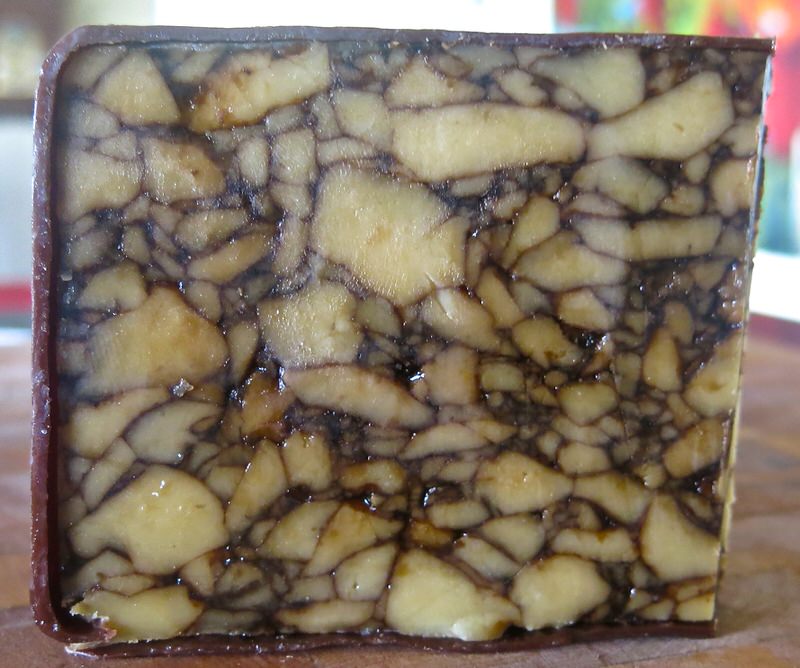 Gorgeous ribbons of shredded Irish Guinness Cheddar….
Irish Cheddar Stout Pastry Crust: Cutting the Fat into the Flour with my Thermomix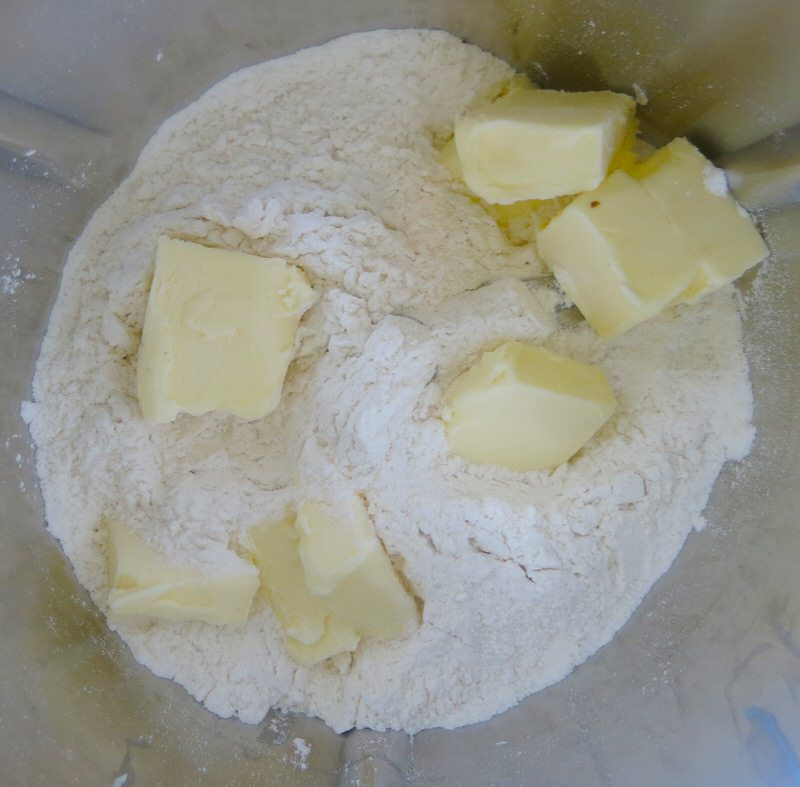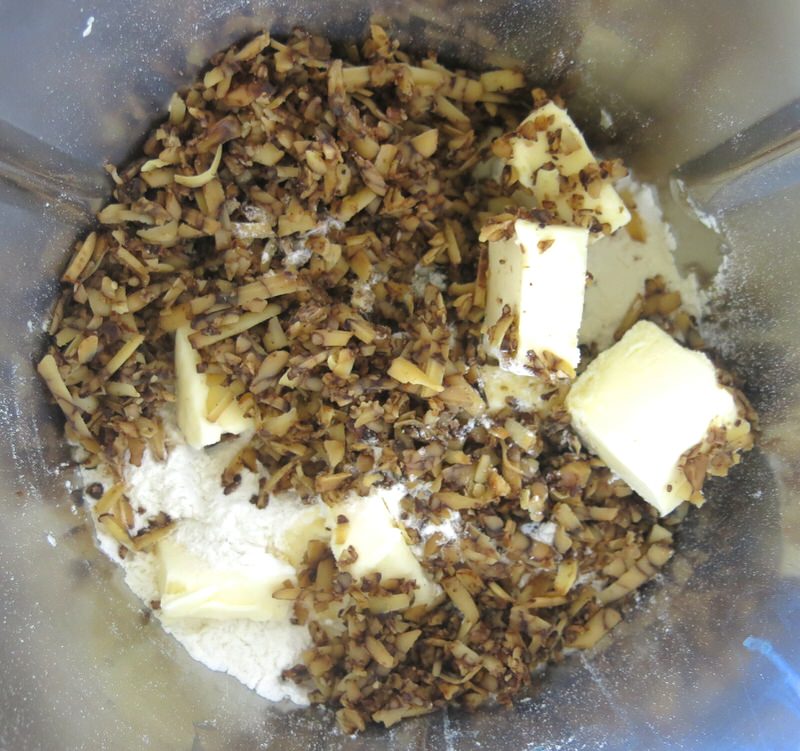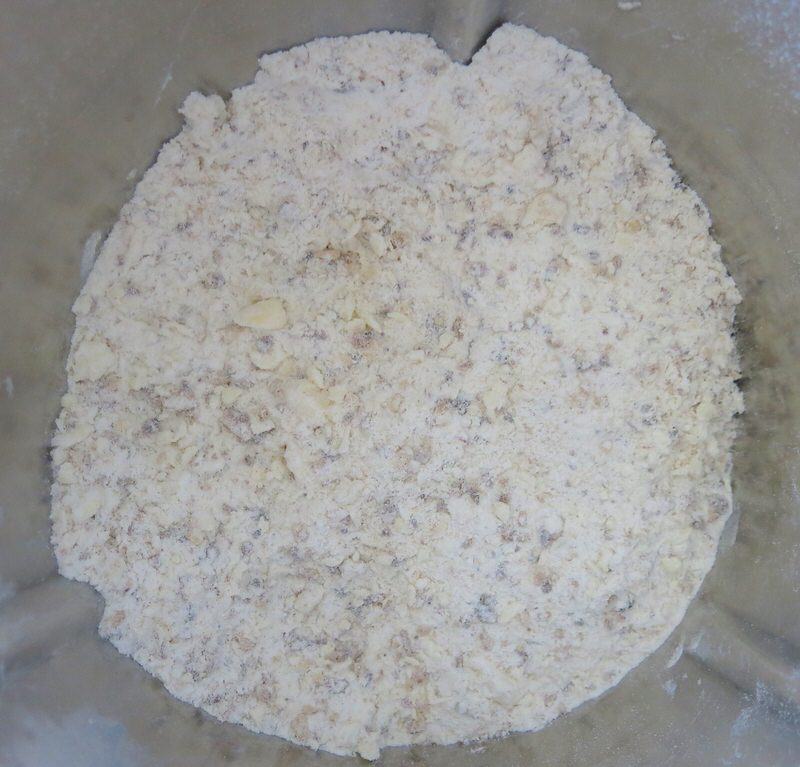 Two full seconds and the fat is cut beautifully into the cheese with my Thermomix.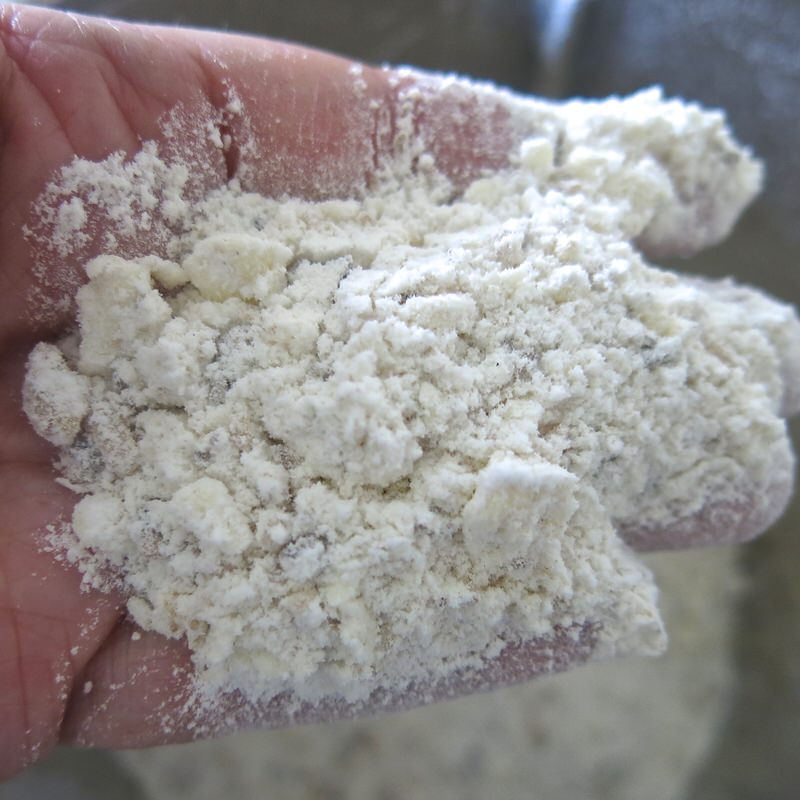 Irish Cheddar Stout Pastry Crust: Making the Dough with my Thermomix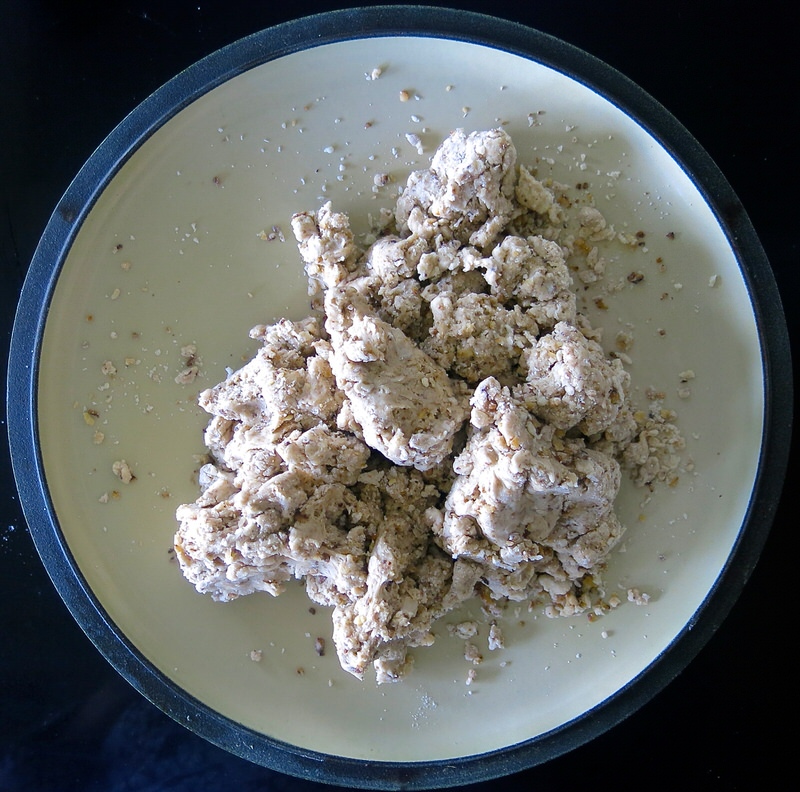 Poured the Guinness through the hole in the lid while the machine was running at speed 3 and in 10 seconds had pastry clumps.
Irish Cheddar Stout Pastry Crust: Cutting the Fat into the Flour by Hand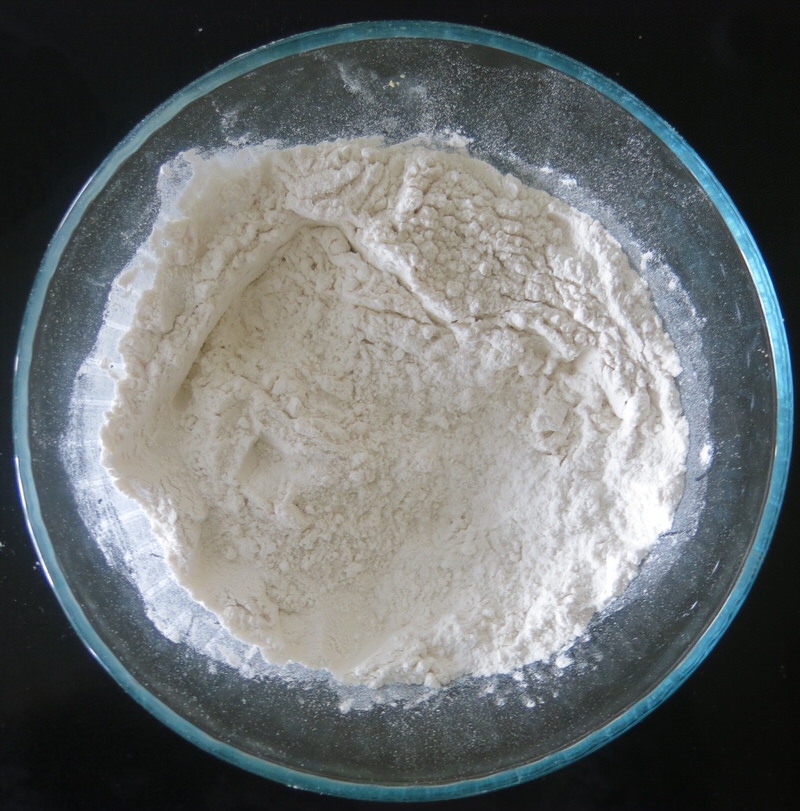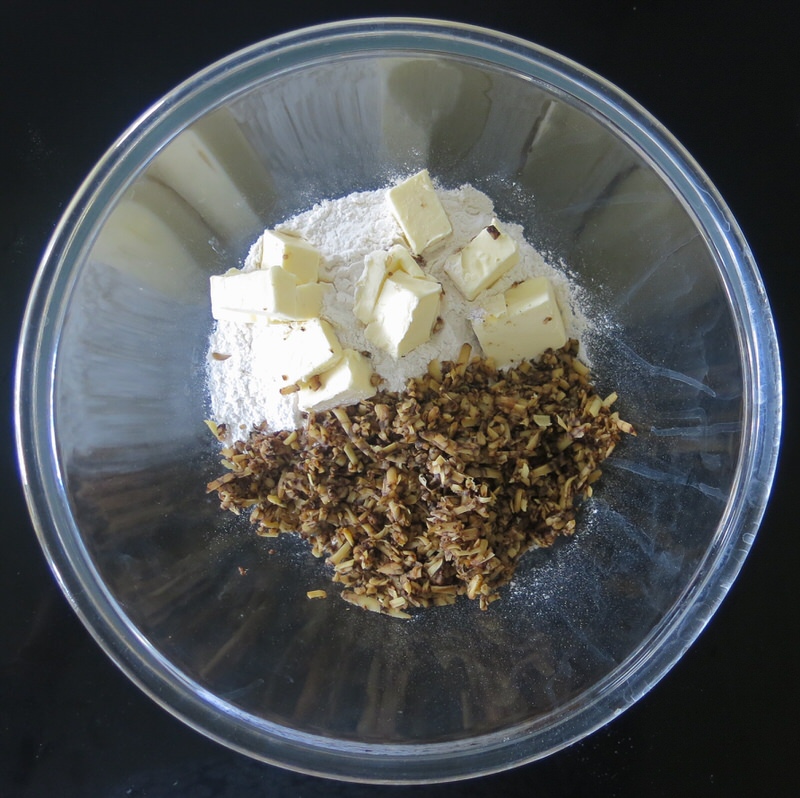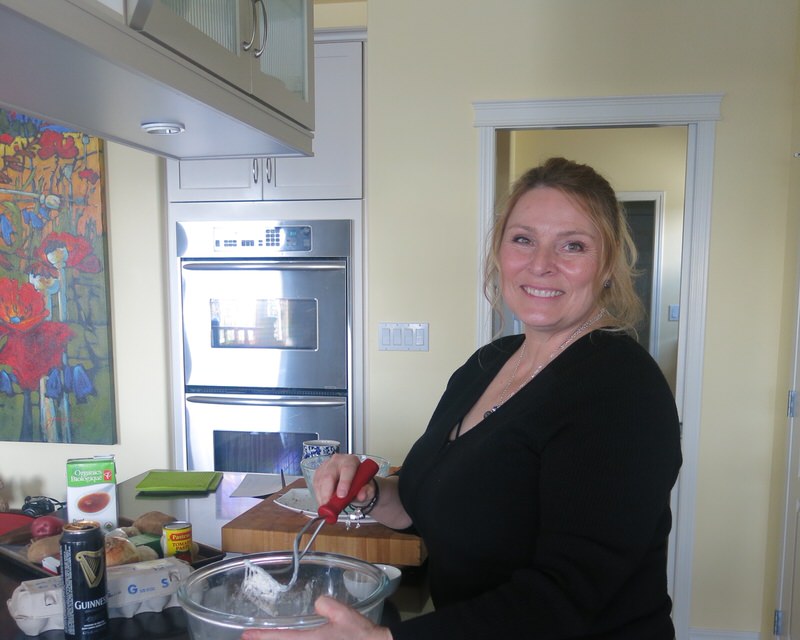 Laureen cut her cheese and butter into the flour with the pastry cutter. It didn't take her long.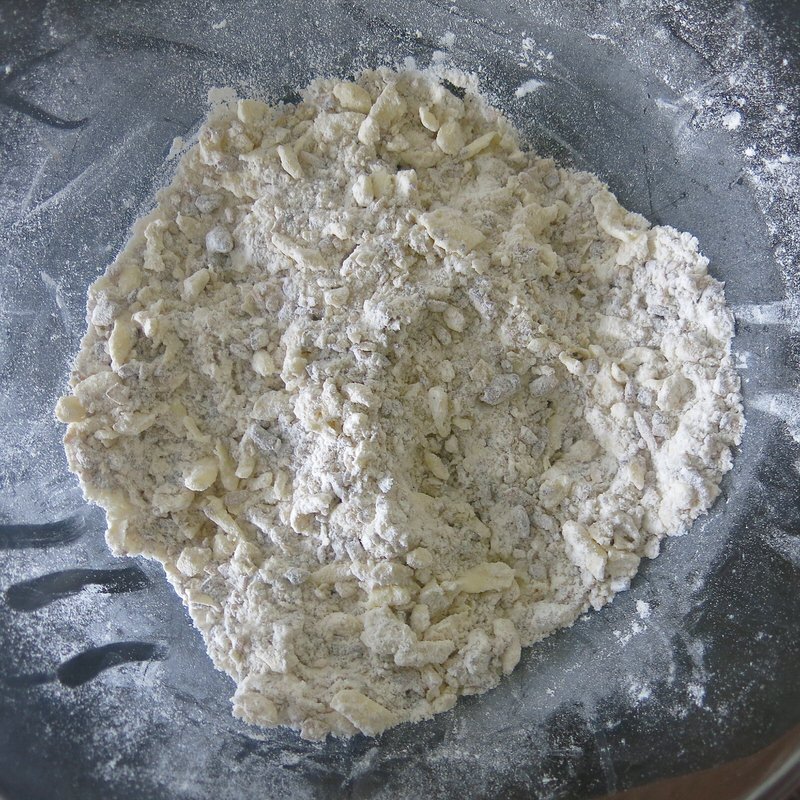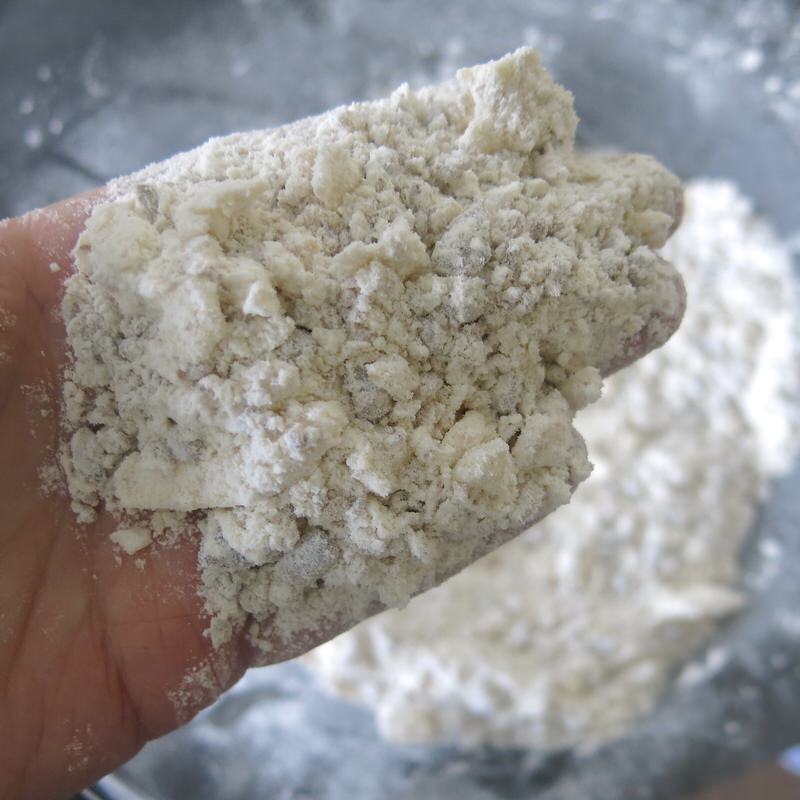 She used the extra tablespoon of Guinness in her batch.
Irish Cheddar Stout Pastry Crust: Making the Dough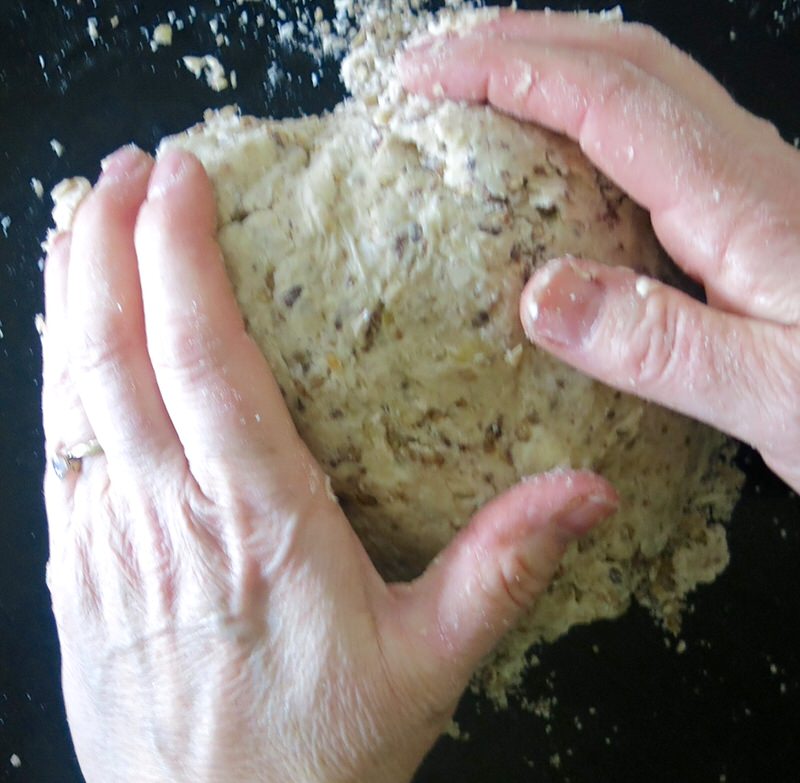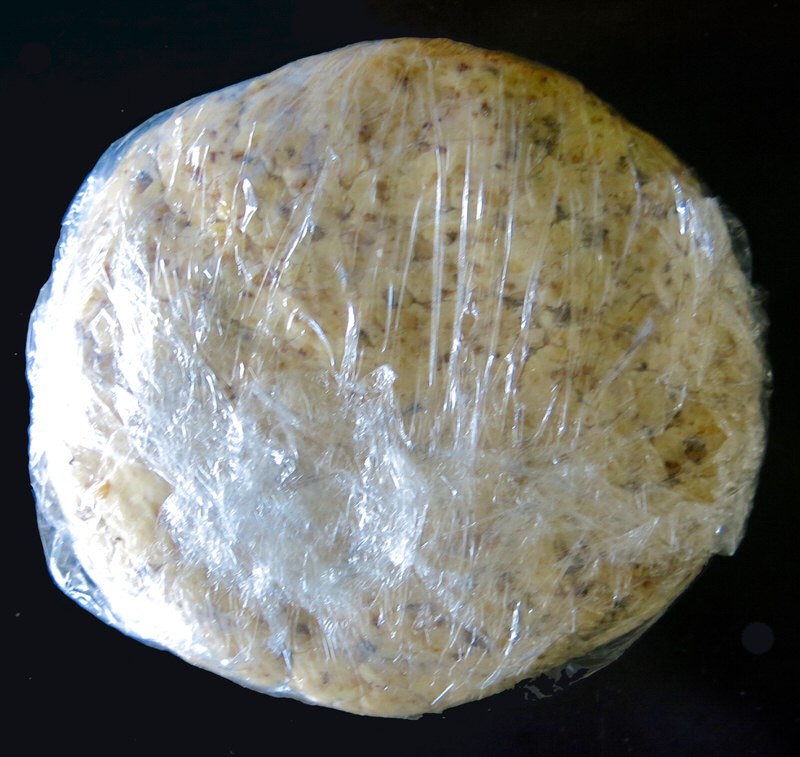 Formed into a ball, wrapped well, and into the fridge to rest for an hour – or overnight.
Irish Cheddar Stout Pastry Crust: Rolling out the Dough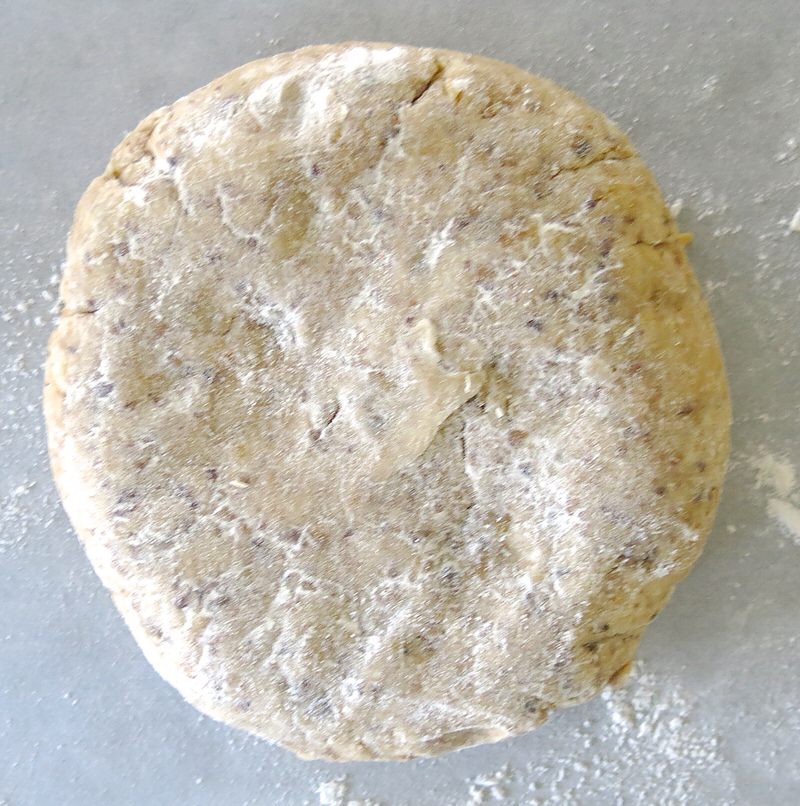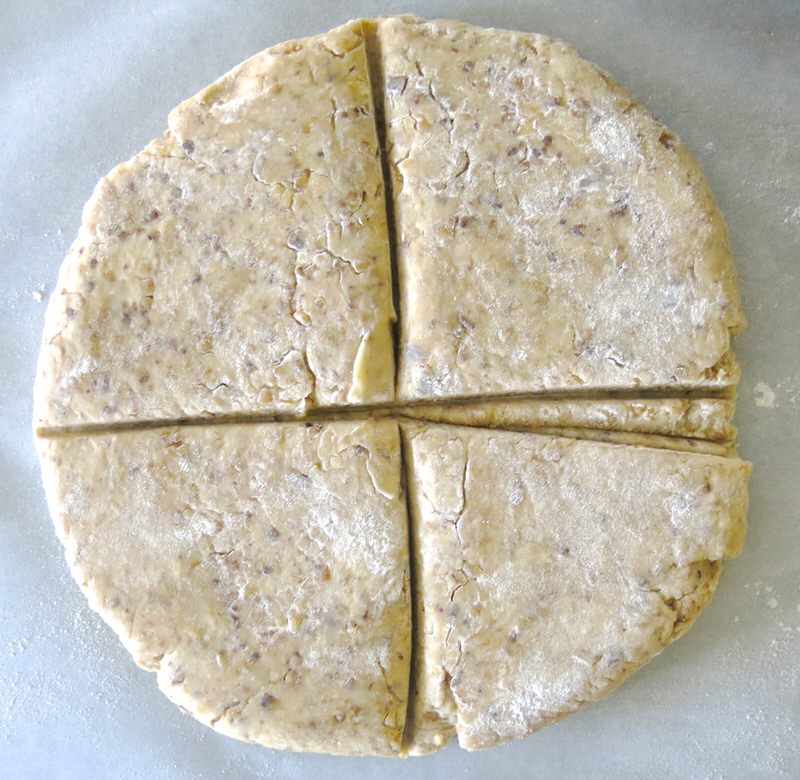 Ooooo! Chilled pastry: ready to rock and roll! Disc flattened and awkwardly divided into 4 equal portions to cover 4 individual servings of the Irish Stew.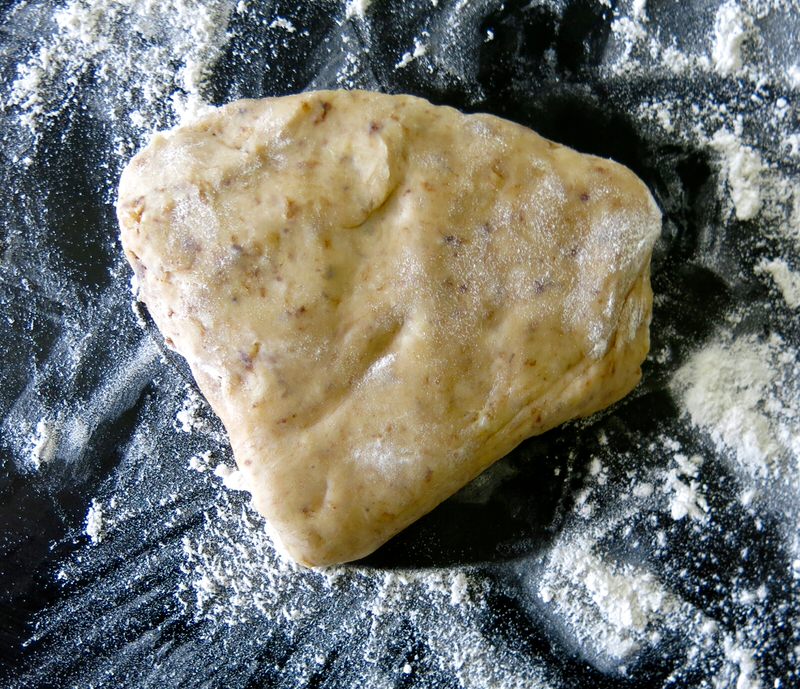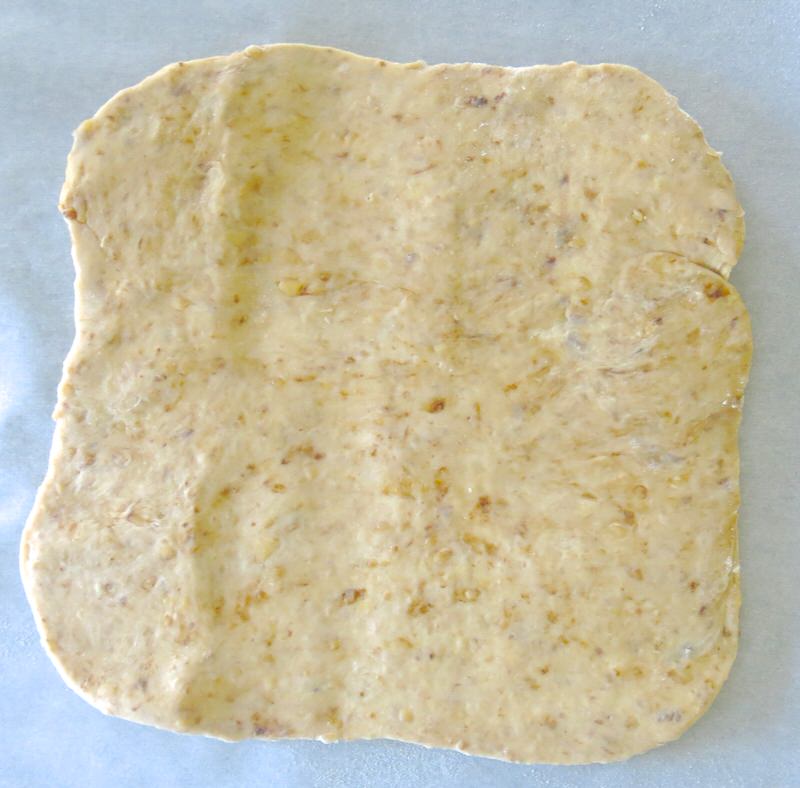 Irish Cheddar Stout Pastry Crust: Putting it all Together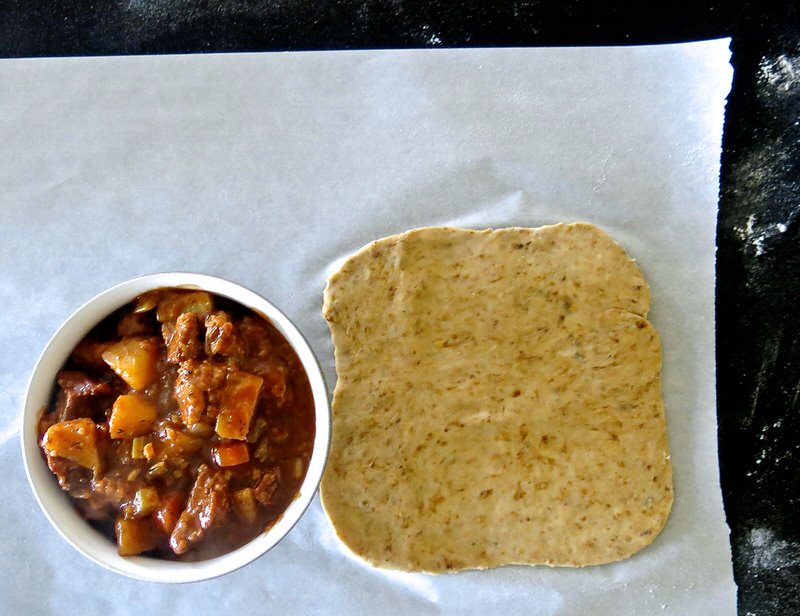 The idea is to have a rustic look. Nothing perfect. This is home food. Stew. Slap it over. Slap it on. Leave an ample overhang. It's delicious. The more, the better!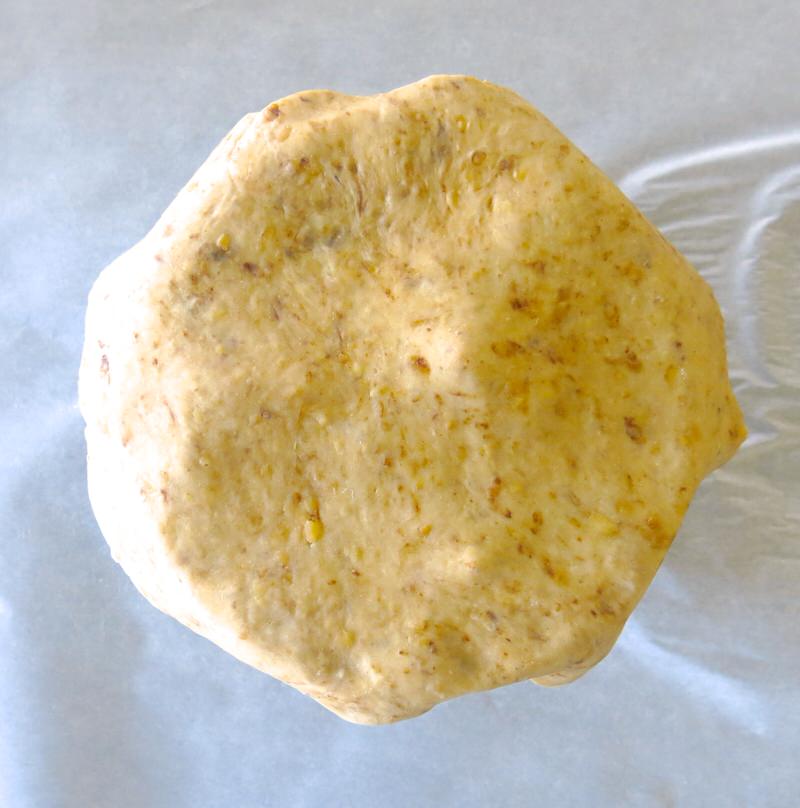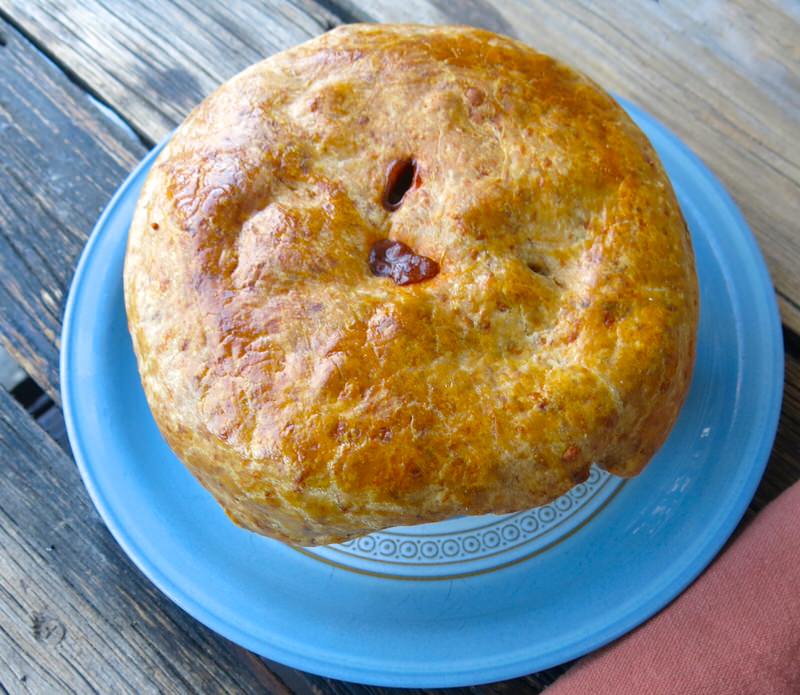 Let the stew breath when it bakes. No need to crimp the crust to the side of the bowl. Lay it. Simply lay it over the stew with a vent or two cut into the top for further release of steam when baking.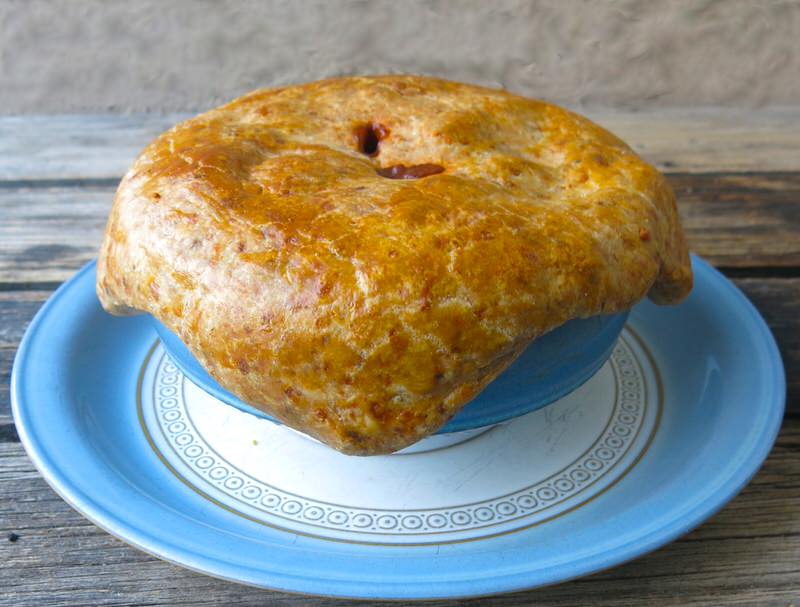 Just look at that masterpiece. Talk about art, eh, Laureen! We mommy cooks oogle in awe about the darnest things. But, this is just purdy in a very unphotographic kind of way. I could not coax or cajole this stew into any manner of colourful expression.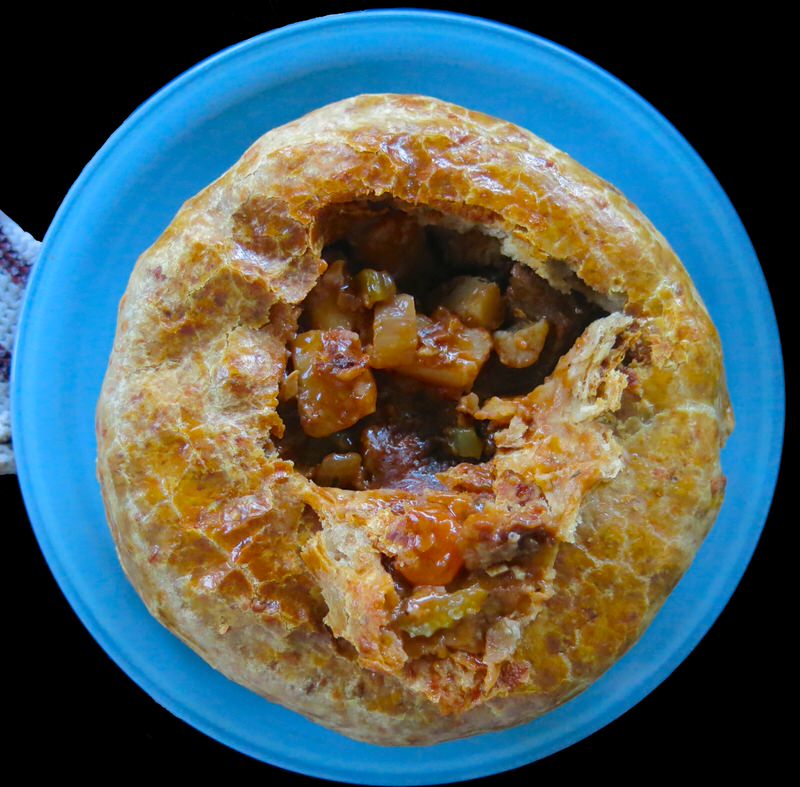 Cracking into the bowl was most gratifying. The hollow crisp collapse gave way to the steamy beefy aroma of home: ahhh! Deee-licious!
Irish Cheddar Stout Pastry Crust: Making and Baking the Crackers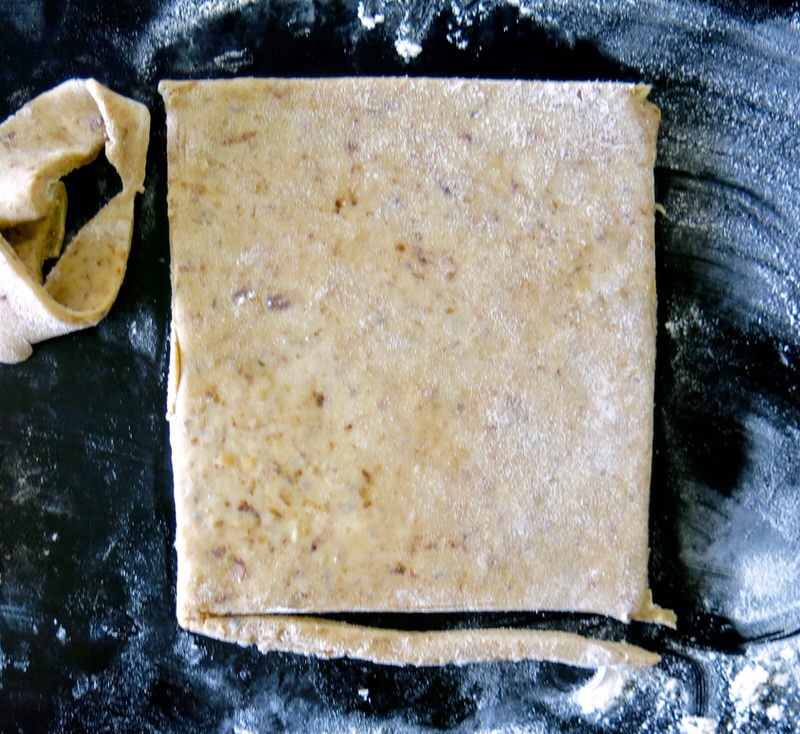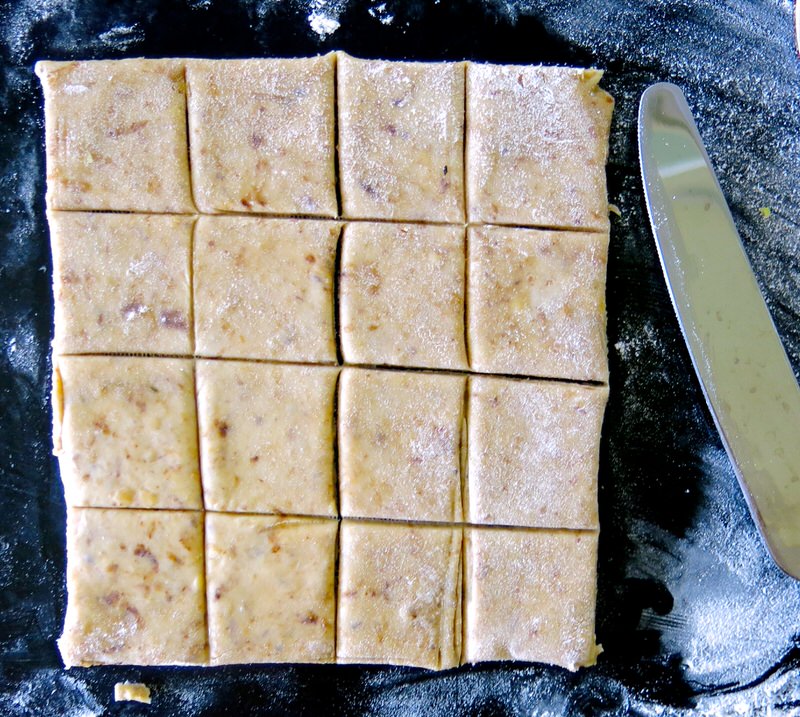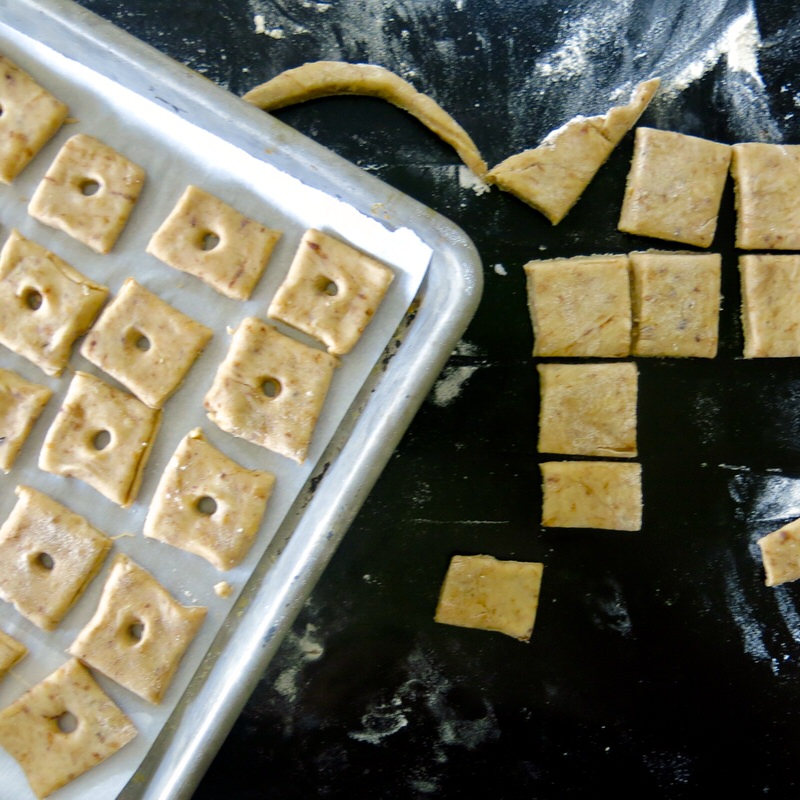 Tasting an end of the Irish Cheddar Pastry Crust overhanging Vanja's stew, I knew the dough would make great little cocktail crackers.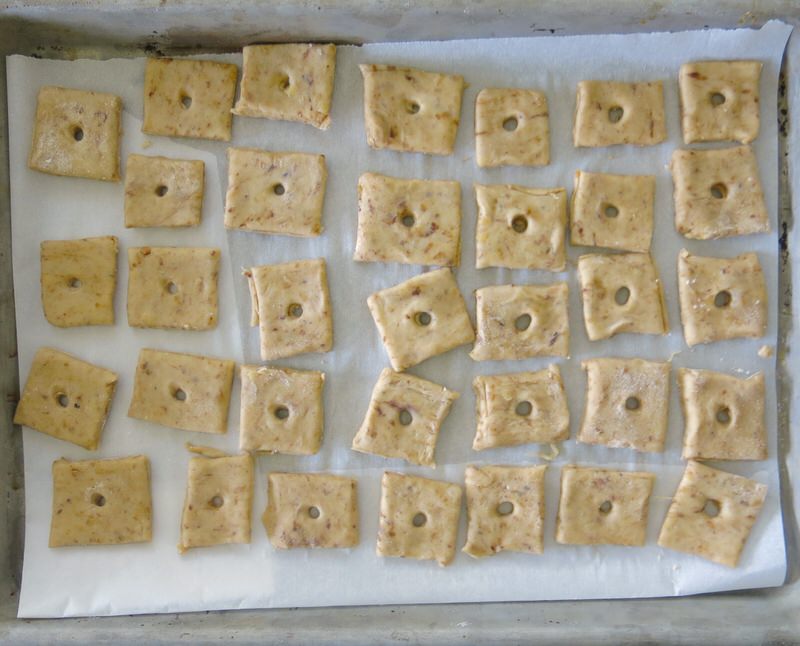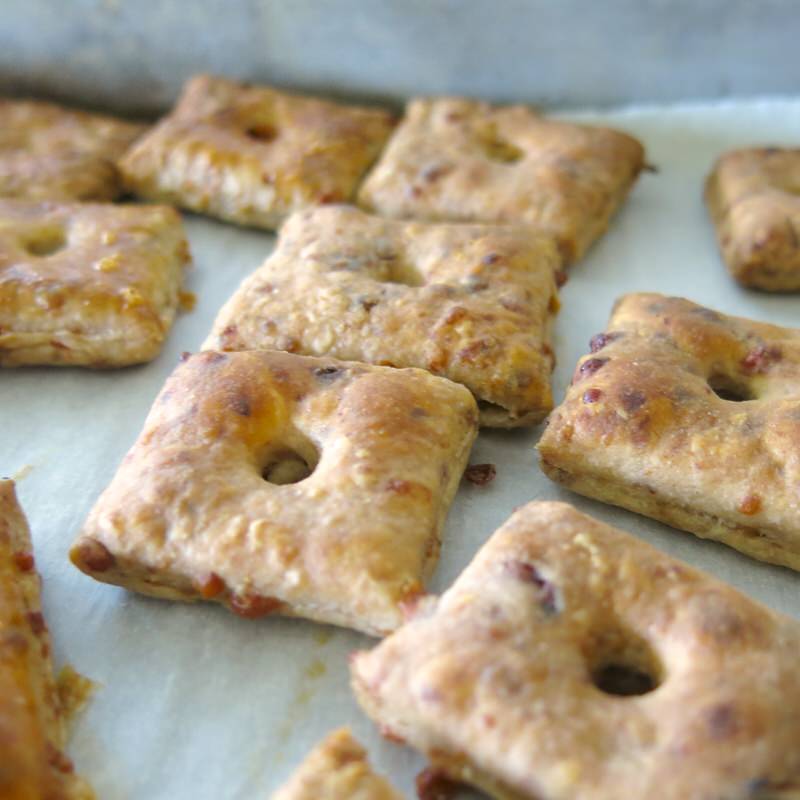 Sprinkled with a little finishing salt on the egg wash before baking – even better. Not a rich cheddar shortbread type of cocktail bit, but more of a savoury snack. Definitely a tasty nibble.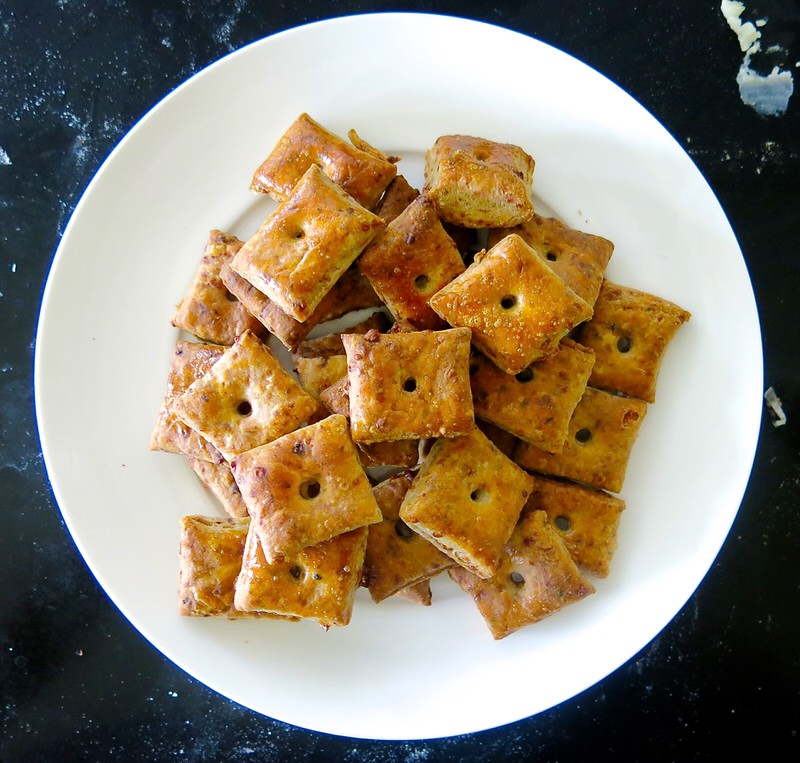 Irish Cheddar Stout Pastry Crust: A Crust is a Must

I would say, the crust was a must for our Irish Stew. I will also add that this pastry would be great used in a variety of savory tarts as a bottom shell and that the addition of an herb would work. I love to play with my food!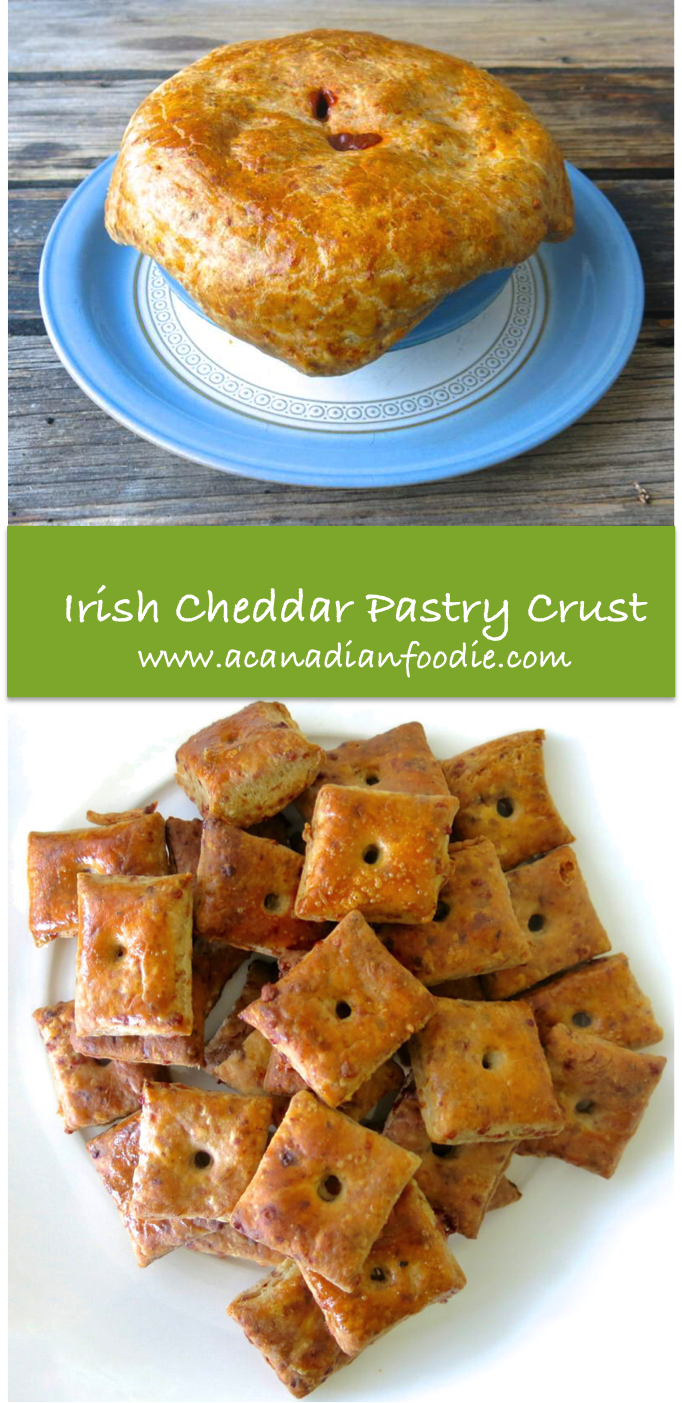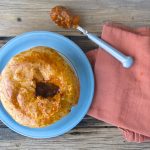 Laureen's Cheddar Stout Crust to Top an Irish Stew


Laureen's Cheddar Stout Crust is a delicious topping over a Classic Irish Stew or cut the pastry into Valerie's Cocktail Crackers: easy cheesy peasy!
Ingredients
1 2/3

cup

all purpose flour

, plus more for dusting

3/4

teaspoon

salt

1/2

cup

cold butter

, cut into cubes

3/4

cup

or 3-4 ounces cold Irish Cheddar Cheese

, grated

6-7

tablespoons

Stout beer

1

large egg

, lightly beaten
Instructions
Weigh flour and salt into TM bowl with butter and cheese; pulse for 1 second 2 times on Turbo

until pastry flour is a coarse meal with pea sized bits of butter

Set timer for 10 seconds and speed at 3.5: drizzle 6 tablespoons of beer through hole in lid until ingredients clump into a ball (add another tablespoon of beer, if needed)

Form into pastry disc; wrap dough in plastic and refrigerate one hour or overnight
Rolling the Pastry
Flatten the disc; divide into 4 equal portions

Roll to 1/8 inch, one at a time, on lightly floured surface in rustic shape; size should cover individual oven proof bowls and enable a sizeable overhang

Remove stew from oven; ncrease temperature to 375F

Ladle into individual oven proof bowls; center pastry over each and lay without securing, ensuring generous rustic overhang

Cut vents in top; brush with egg wash

Bake until crisp and golden, 35-40 minutes; rest 10 minutes before serving
Recipe Notes
Best placed on individual bowls as the crust is delicious and if served over a large skillet, there likely would not be enough crust for each to enjoy with their stew: it is delicious!
Crackers
When making crackers, brush with egg, sprinkle with a finishing salt and bake for 15 minutes or until golden.