Roast Pig: The Welcome Feast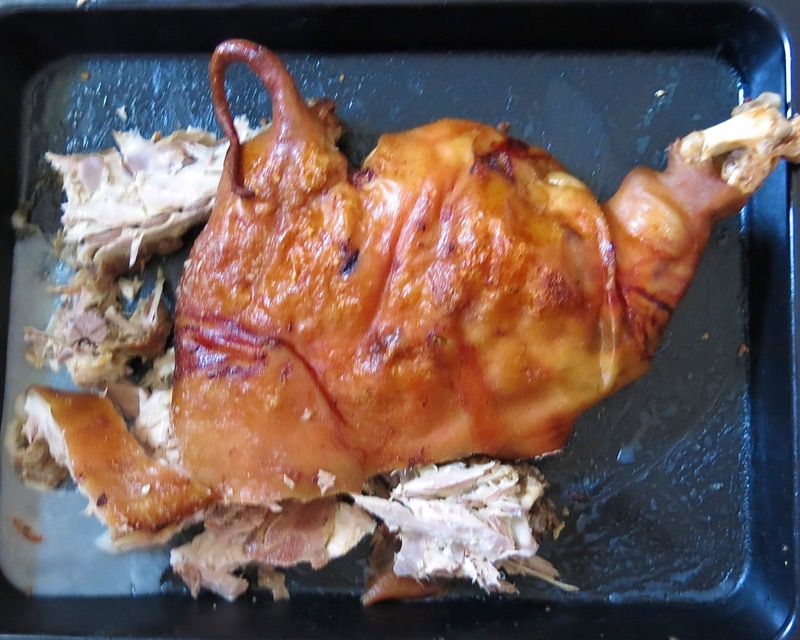 One year after the flood that devastated the Lugonja homestead, we are back. One year is too long. Thank God for the telephone and technology. We left Petar in a spotless space with all new out-fittings and are back to spiff it up, breath life into the space and rejuvenate his spirit and soul.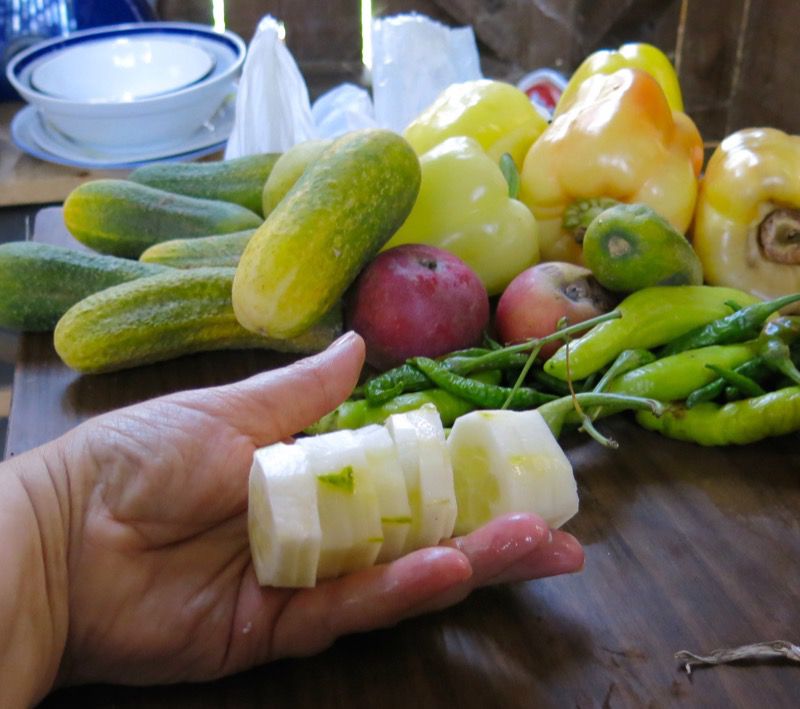 Vanja's father has adjusted to life alone. If one can ever adjust after more than 50 years of the happiest of marriages. He has survived. He has not thrived. He is no longer a happy man, but he is a very determined, hard working and persistent 80 year old. For the life of me, I cannot determine what drives his inherent tenacity for survival. Day after day in the dead cold of the icy wet Balkan winter months, he is alone. Day after day in the humid stifling heat of the Balkan summers, he is alone. Yet, he has learned to actually use and work his washing machine, cook his own meals, and that is the highlight of each of his days. That, and the call from his distant son, Vanja. That one hour each day feeds his soul. It also feeds the soul of his son.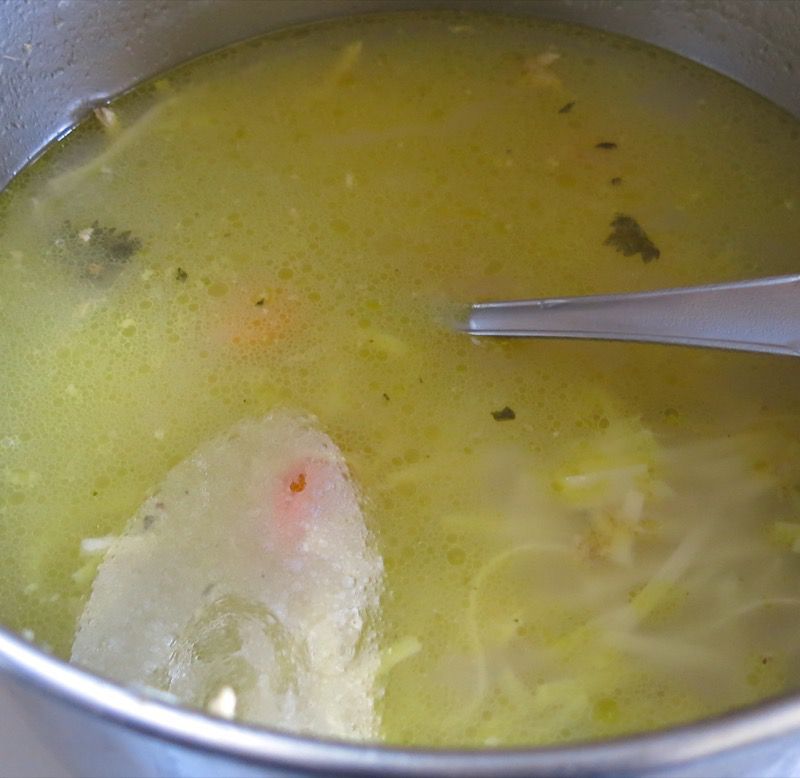 Counting the months, weeks, days, minutes, hours and seconds to our arrival, he had the traditional meal prepared a full day early. Old men living alone get their days mixed up, at times. Such depth of disappointment, but there is was, the following day, still filled with the flavour and goodness of the staunch Yugoslav soil and spirit. Homemade chicken soup. Roast pork butt, including the curly tail, and potatoes roasted in the deeply tasty fat of the pig. It is the same each year. Even last.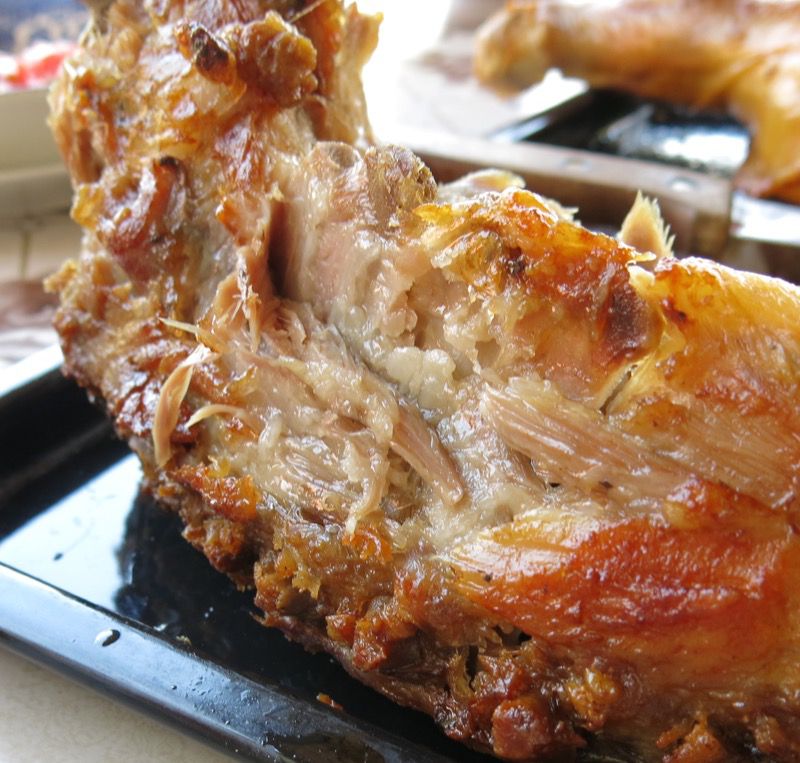 I don't eat meat, yet this pork, seasoned to perfection is hard to resist: easy to determine why this is the national dish throughout the entire territory.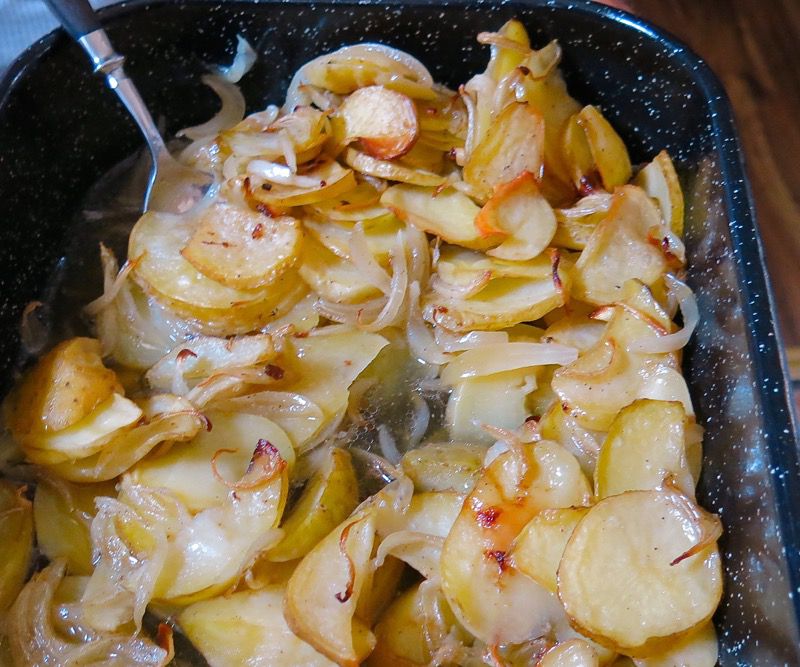 Can you taste? Mmmmm…. so much bettter than they look. I cannot believe I have learned to love the flavour of meat fats.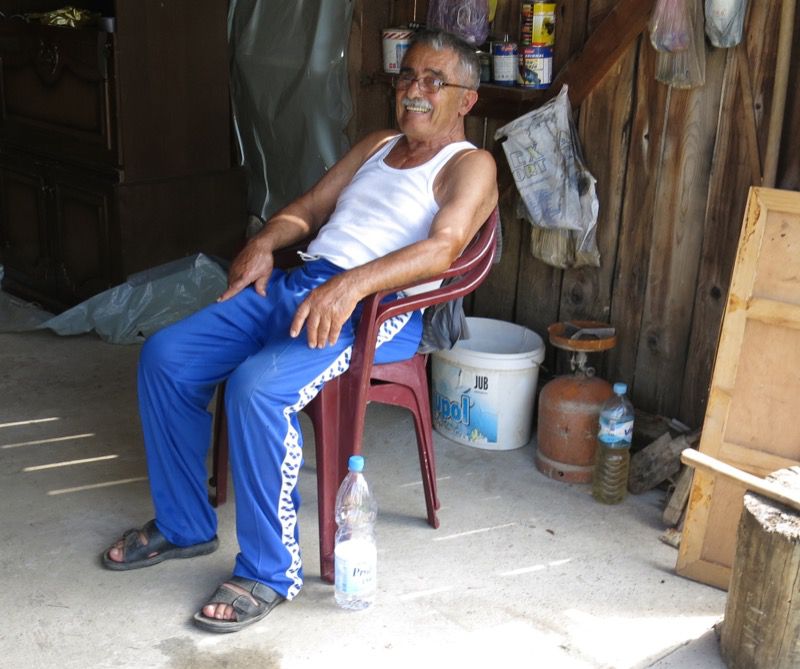 This is the roasting position, albeit, usually with a beer in hand, if there is company.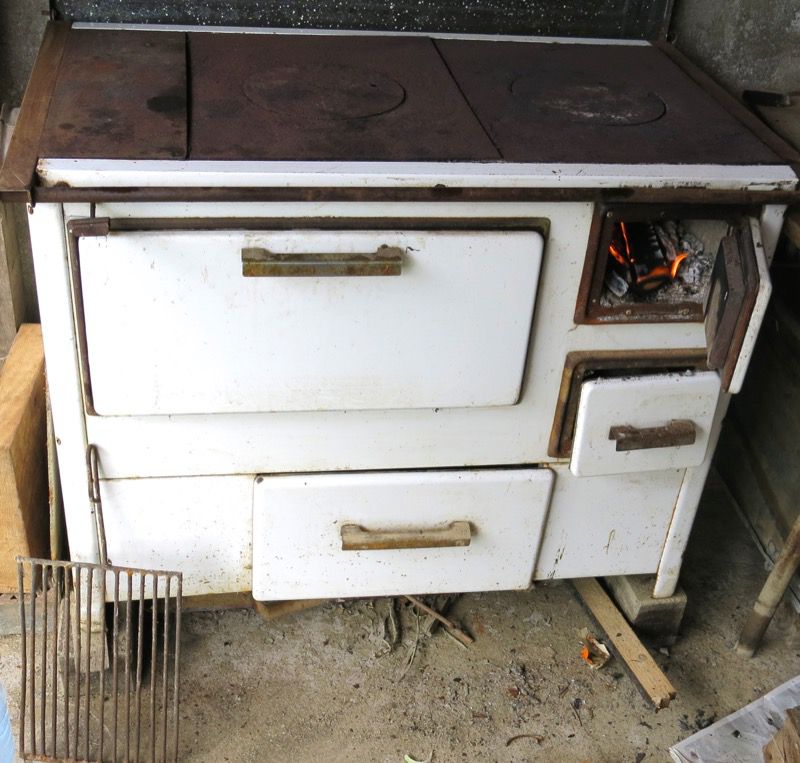 Eyes on the wood burning oven. The potatoes and pork would just not taste the same without that careful eye.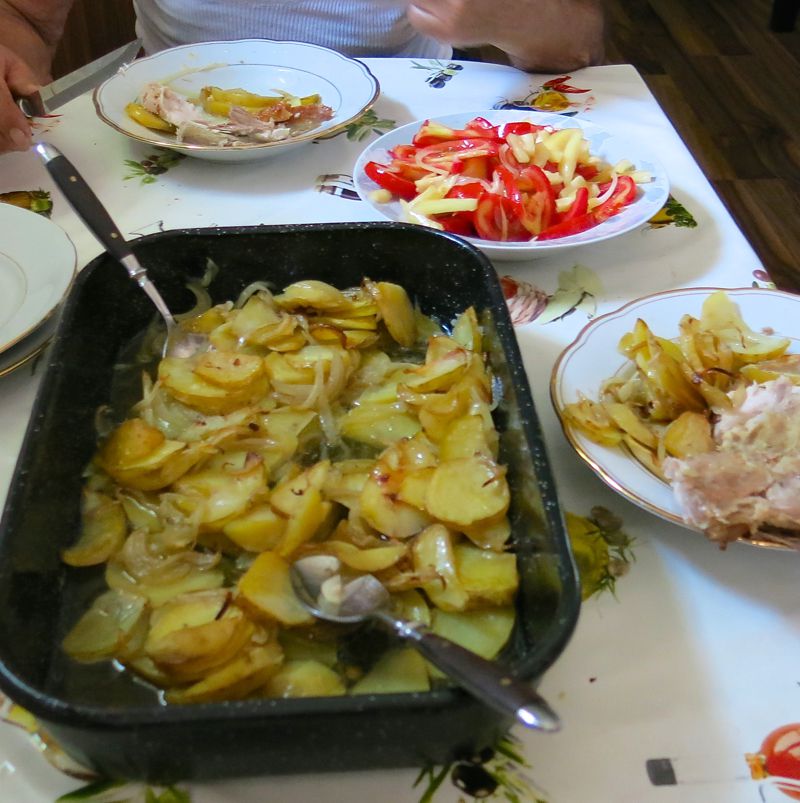 Bread and salad are the only accompaniments. The salad I make upon arrival. The bread, fresh from the corner store early in the morning. This was our meal this year.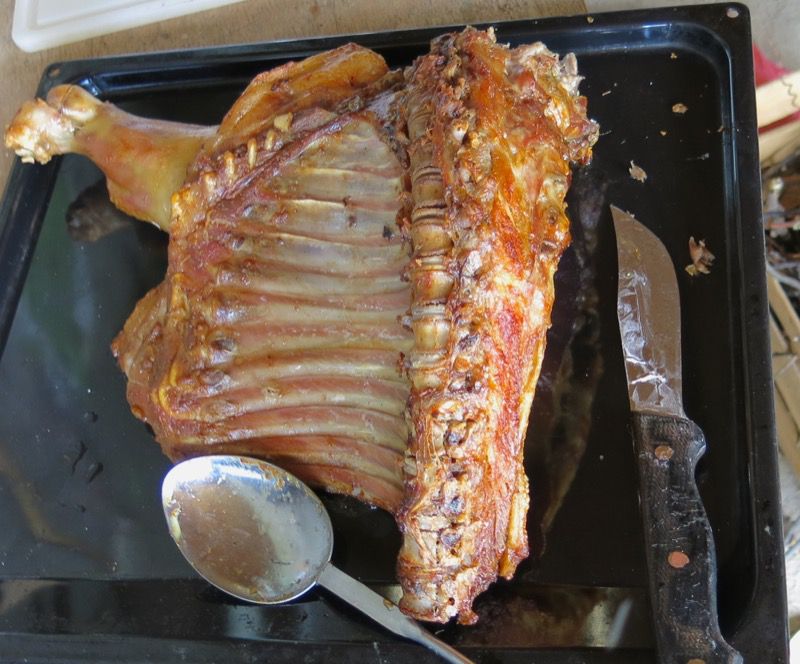 There was no curly tail last year. The front leg and ribs were roasted for the "after the flood" visit.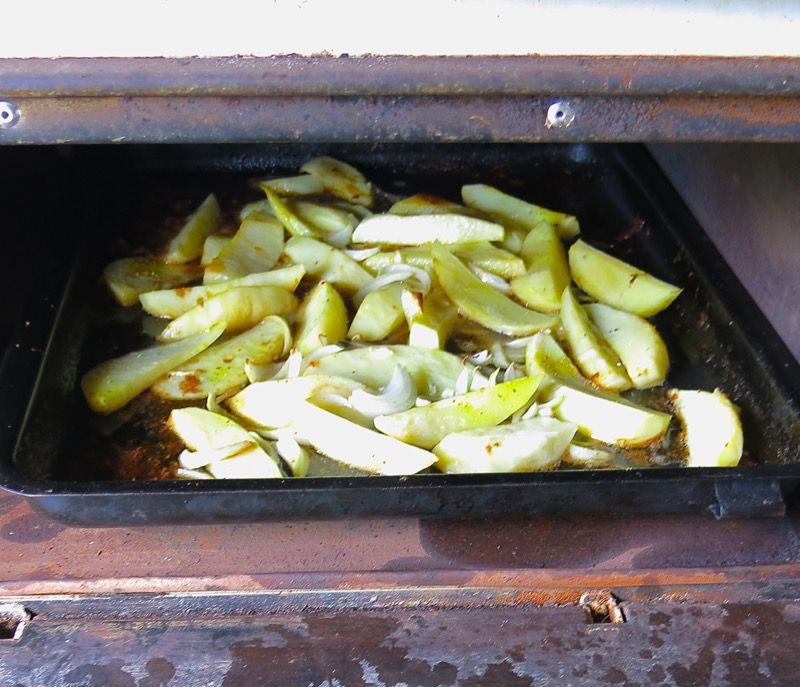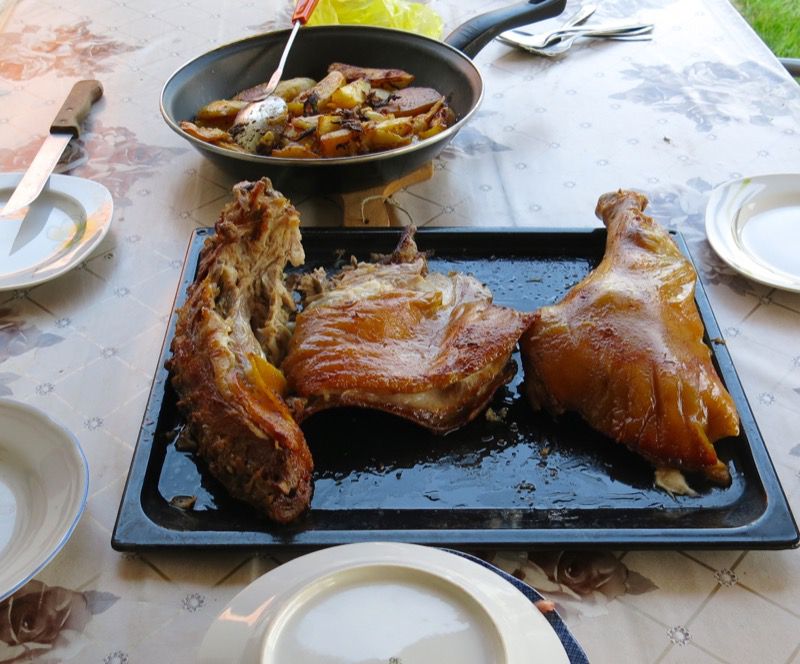 Last year's meal… outside of a house filled with junk to be removed, and work to be done, once a home filled with precious treasures collected through one's life.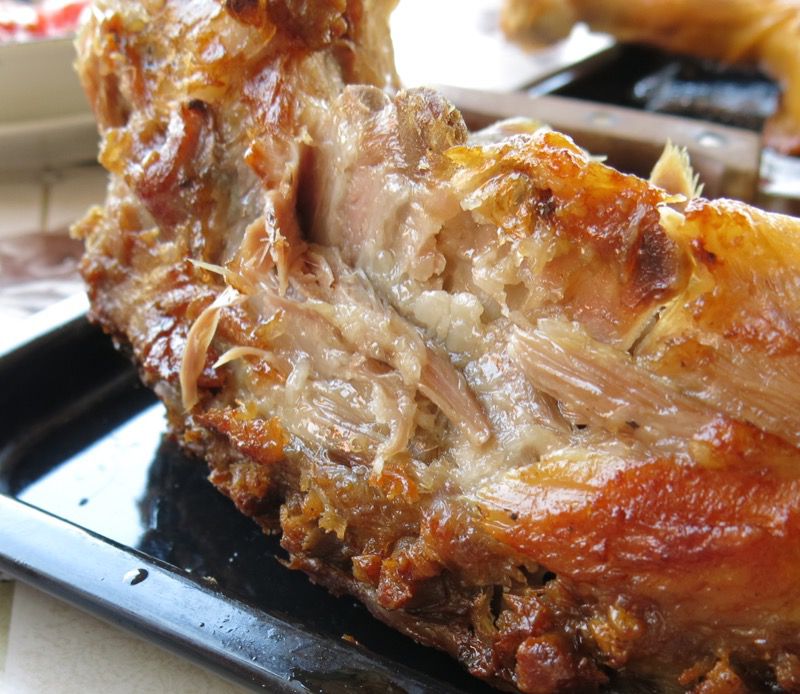 But, first, the welcome feast. And, it is the same this year, yet sadly, likely – our last.
Vanja's dad has turned 80. He has lived this entire year alone in this house so once filled with life and love. He is ready to move to Belgrade to be nearer his other son, medical care, and less responsibilities. Another year of change lies ahead as we partake of this last sacred meal together upon this land of transition.
Yes, we are most definitely Back To Bijeljina 2015!