The perfect little dip for your Easter Celebration with Thanks to Pat Adams and Janice Beaton's Farm Restaurant!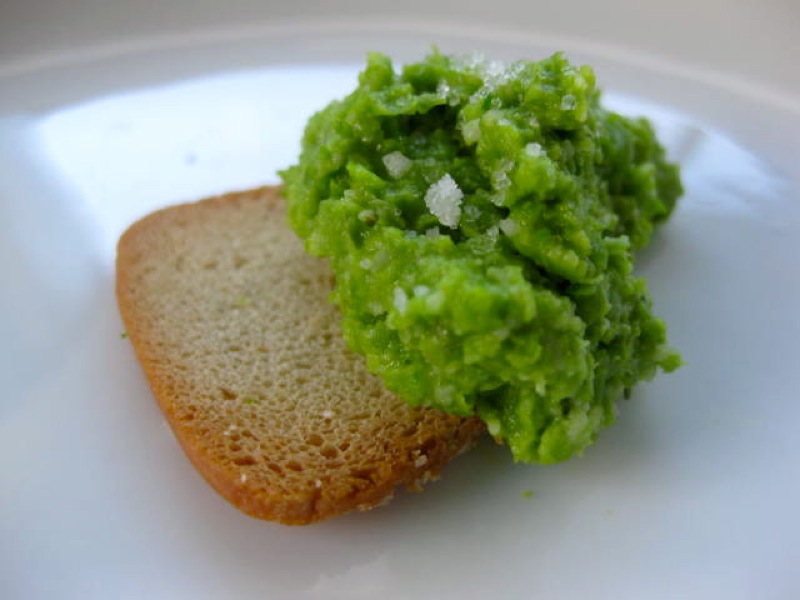 Hanna, my Thermomix friend, and I were headed to Calgary in January to do a Thermomix Demonstration for Matthew Altizer at The Cookbook Company Cooks as he received a machine to use in the store's public cooking classes. Look for it there! Ask about it. Matthew can show you, or I can refer you to another Calgary consultant.
The perk of the day was meeting my old (in the most endearing way) girlfriend, Pat, from High School. She and I used to be such great pals, oh, so many years ago, and had lost touch. About every 10 years, we would reunite, as we did this Saturday in January, like we had never been apart. This time, it had been 17 years. There is nothing like a childhood friend. We had recently reconnected on Facebook (gotta love it), and made a date for a meeting after our early morning demonstration. Her office and our demonstration location were both within a short move over to Janice Beaton's Farm Restaurant. So, that is where we convened.
We had a beautiful visit. I could not take a photo as I had brought my camera, but left my card tucked neatly into my computer. Ever done that? I have TOO many times. Anyway… Pat, I have missed you. You are as real as you always were and that is what I have always loved about you. The soup was warm, the conversation was warm, and my heart was warmed. Of course, the Pea and Tarragon Spread stood out to all of us. It was a keeper. What was in it? Peas and Tarragon we were told. But, no. There was something more.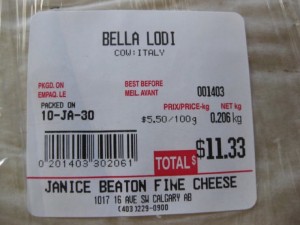 A wee bit of Bella Lodi was the answer. I was in. Never had I heard of that cheese and I love trying new flavour combinations. We all went to the back and the JB Cheese Shop after our meal, and I bought some goodies for the trip home. Including, of course, this cheese so that I could recreate the yummy spread.
We also were there for the first demonstration of a Queso Fresco Cheese that I bought on the spot. The fellow that makes in in Red Deer buys his milk from the Sylvan Star Cheese Farm and sells it at the Red Deer Farmer's Market. I have since researched how to make it, and it is quite easy. Home made cheese making I will be getting into very soon… well, this summer. In any case, he said that in Edmonton, ask for Fresco Cheese at Planet Organic. It was outrageously good. Simple, too. Cut into small portions, and friend on each side, then served immediately. Pat went back and bought some another day, as well. Keep your eye out this summer for my homemade cheeses. It is amazing how motivating one stop can be!
That is about how complicated this is. Some lovely sweet green peas. Some of the Bella Lodi, and really, not very much. For 800 grams of peas, I had 100 grams of cheese. It is similar to Parmesan, but not as hard and not as sharp: a lovely cheese. A handful of tarragon to taste. I like a lot. And, you need quite a bit of salt and extra virgin olive oil: at least a teaspoon of salt. I decided to add extra, as needed, with a finishing salt. I added about 30 grams, or two tablespoons of oil. Then I found the spread needed a little kick of something acidic, so added the juice of half a lemon. That is usually about two tablespoons, as well. And really yummy. What is not good for you here? At Beaton's, there is a small oval dish of this placed before you to share. I think I at that much ensuring I had the right amount of this and that as I developed the recipe idea I "stole". YUM!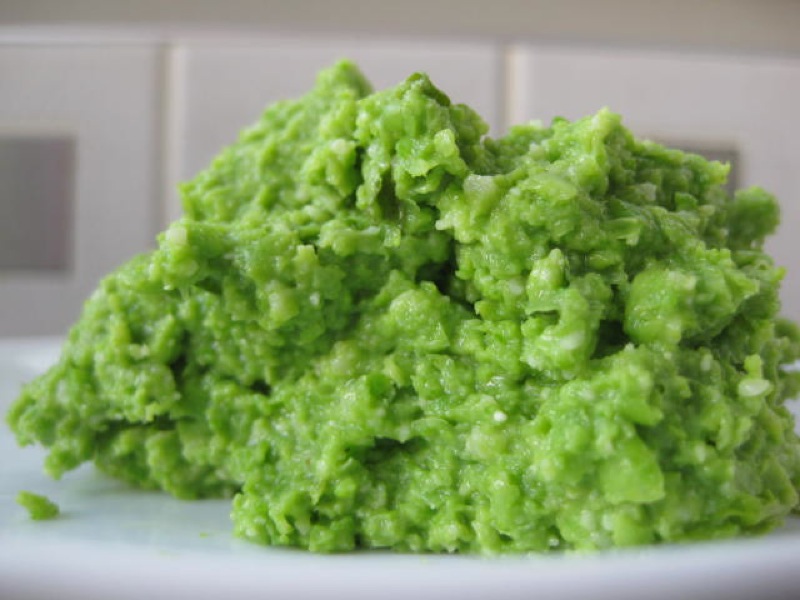 Pat, this post is dedicated with love to you, and green peas and tarragon, and all things fresh and green and beautiful and full of Spring, no matter what time of year it is. Like you. Let's get together again, this year… much sooner than our ridiculous track record. I raise my glass (and fork) to you. Much love and big hug, Valerie.
Sweet Pea and Tarragon Spread Recipe
Ingredients:
800g fresh sweet peas
100-150g Bella Lodi Cheese
5g or 1 tsp salt
30g or 2 tablespoons extra virgin olive oil
30 g or to taste, fresh tarragon leaves
finishing salt and crackers to serve it with
Instructions:
Scale all ingredients into the TM bowl; pulse 2-3 times at Turbo; taste and adjust seasonings and flavour
Pulse again to desired consistency; I like it as you see it here
Happy Spring!