Give Away SugarArt Sugar Stamps; you, too can have this much fun!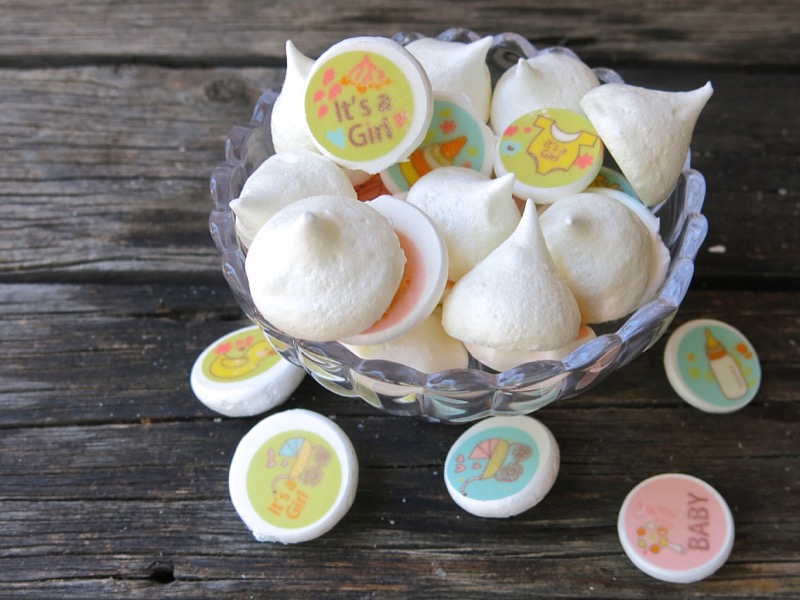 Are these not the sweetest little bobbles in a bowl? These meringue kisses have that little extra bit of lovin' tucked under each one. Perfect beside the guest book for that special party, or stuffed into a little thank you bag for the grand finale.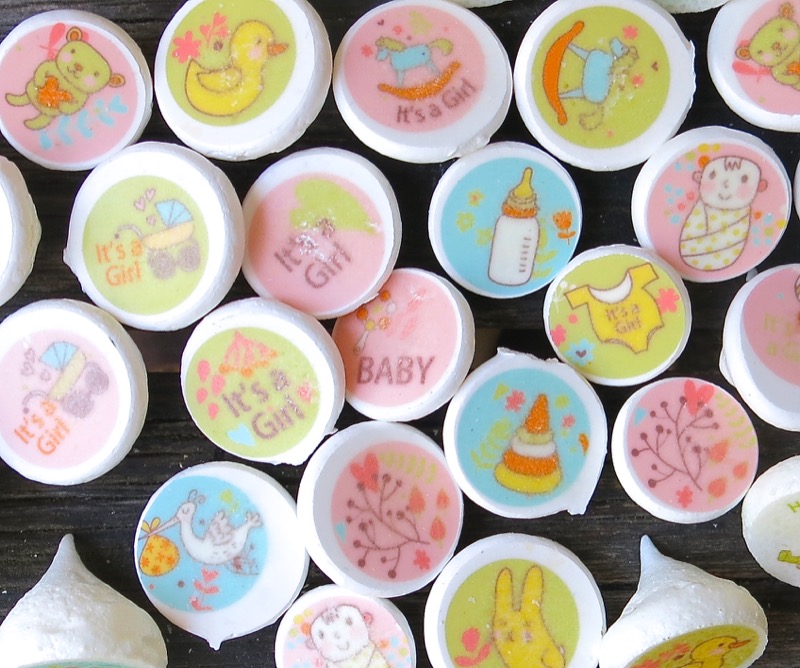 Into the throws of making and baking when Adelle connected with me to see if I would be interested in show casing these SugarArt Stamps. Perfect timing! And, I would never take on such a treat without sharing it with my readers, so each of you will have the opportunity to have 5 SugarArt Stamps of your choice as one participant will win that!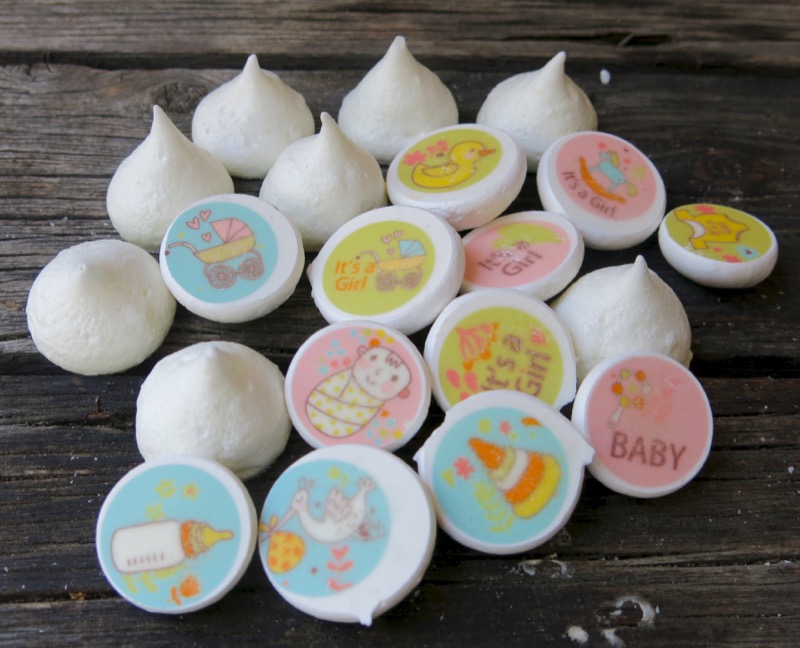 They taste good, too… and are only 8 calories each. Not the SugarArt Stamps, but the meringue! However, who can stop at one?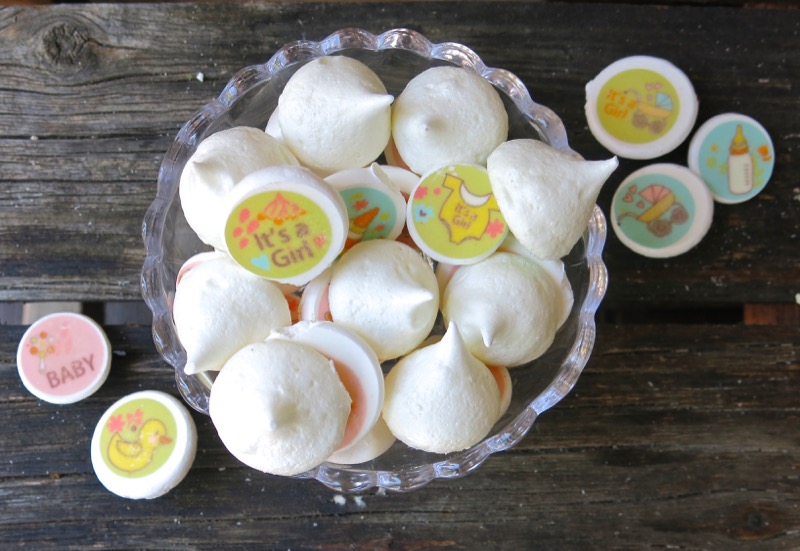 Ragan came over and helped with the photography as I needed another hand. It was a fun mother and daughter ooo-la-la morning and when my mom saw them, she asked where I bought them. A-ha!
Making the Meringue Kisses Batter in The Thermomix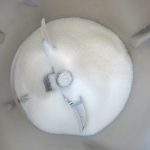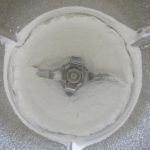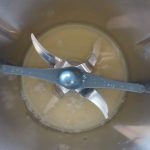 Don't worry if you don't own a Thermomix (well, take not about the ease of every recipe I make in mine), but a video follows showing you exactly how to make this without a Thermomix. Above, the sugars is weighed into the TM bowl and in 3 seconds – yes – 3 seconds, you have pulvarized powdered sugar that is filler free. You may not know that the icing sugar you buy does include fillers. Set the sugar aside. Add the egg whites with a pinch of salt to the TM bowl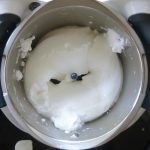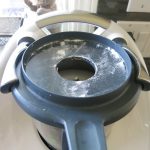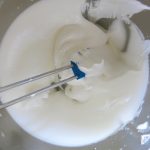 Three and a half minutes on speed 3.5 with the whisk inserted gives this loft! Why? The Thermomix can heat, and the heat is turned to 37ºC which warms the whites to a little above room temperature and they expand with pleasure. The sugar is then added back in to the TM bowl through the hole in the lid one teaspoon at a time over 3.5 minutes and the thick and glossy marshmallowy meringue is created. This recipe is on the Recipe Chip Thermomix Cooking for Everyday Families.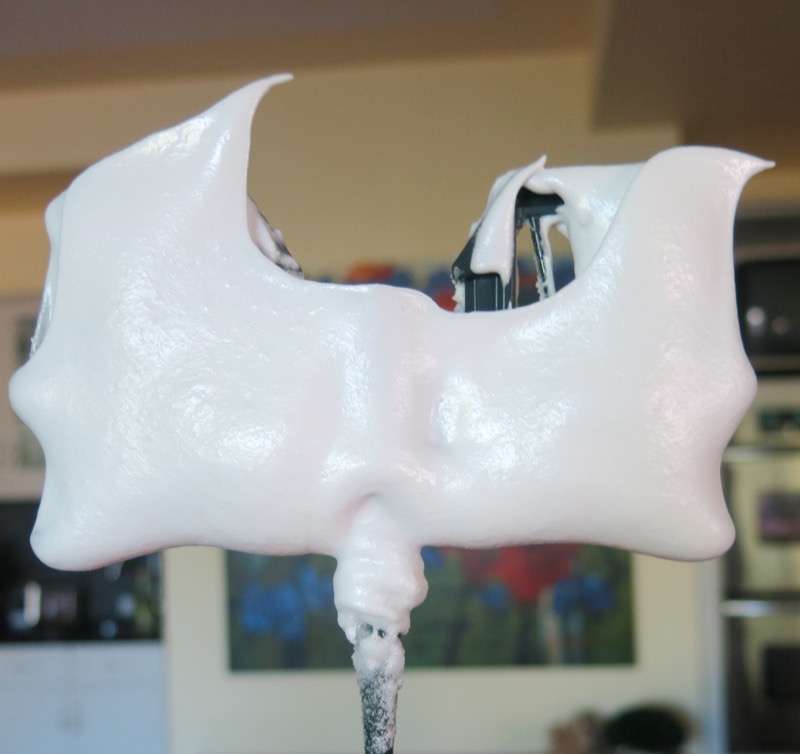 Peaks must be pointy.
Making the Meringue Kisses Batter with an Electric Mixer

Whatever method you use to make the meringue, you are now ready to make your kisses!
Making the Meringue Kisses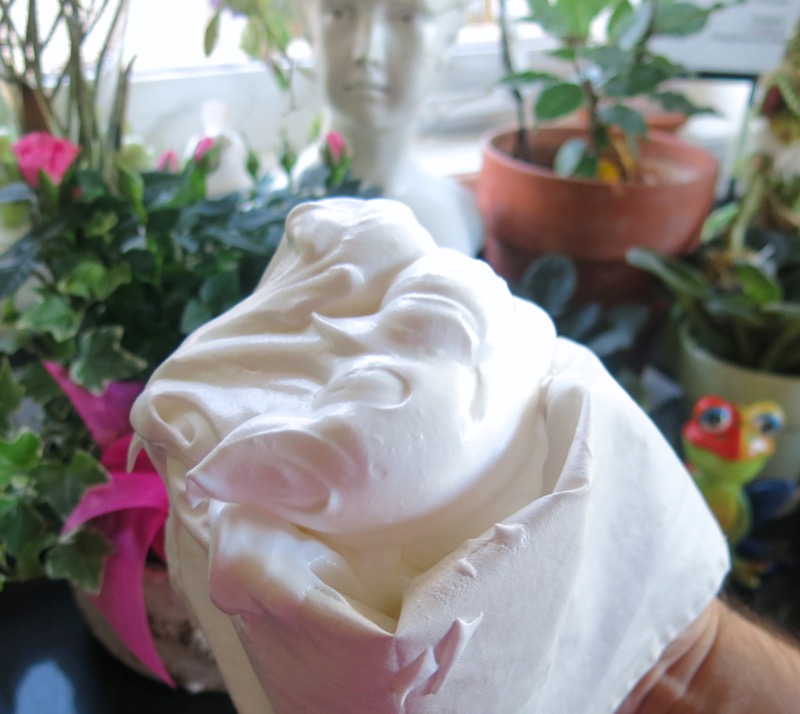 Into a pastry if you want them white and whimsical.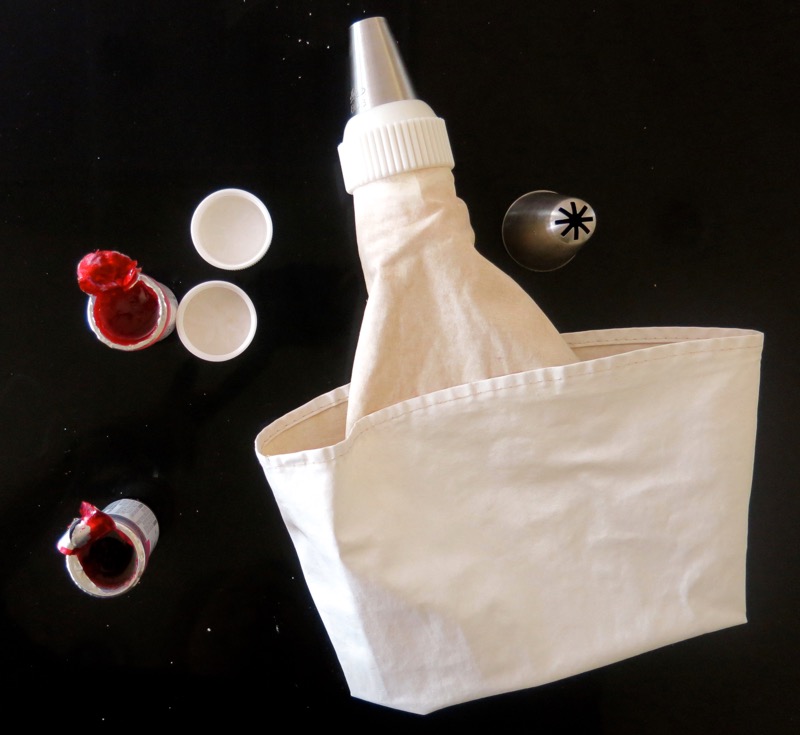 Or, to add a little fun fantasy, lay some gel colour stripes into the pastry bag with a cue-tip, and fill the bag with the meringue.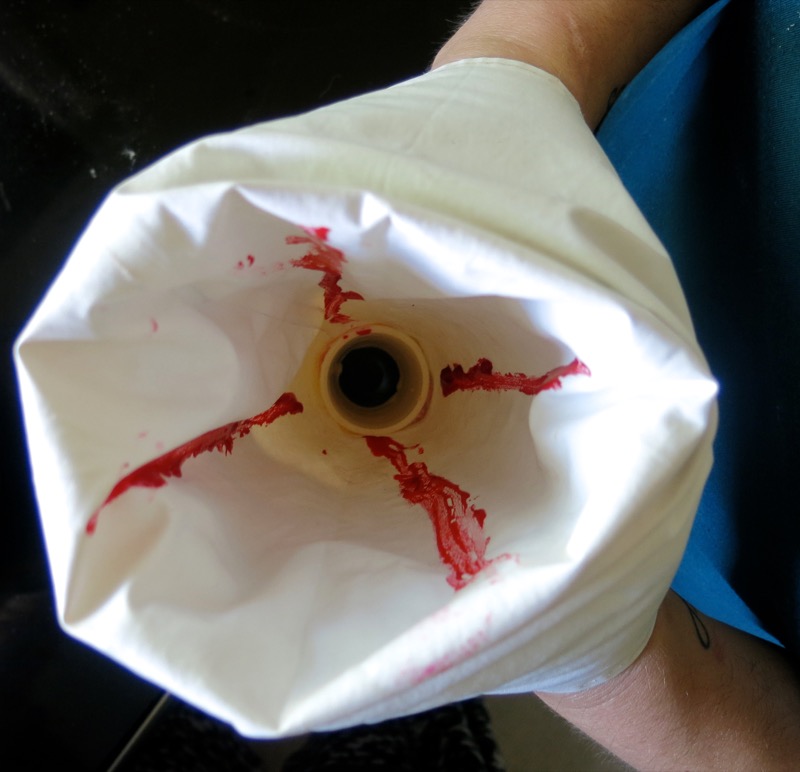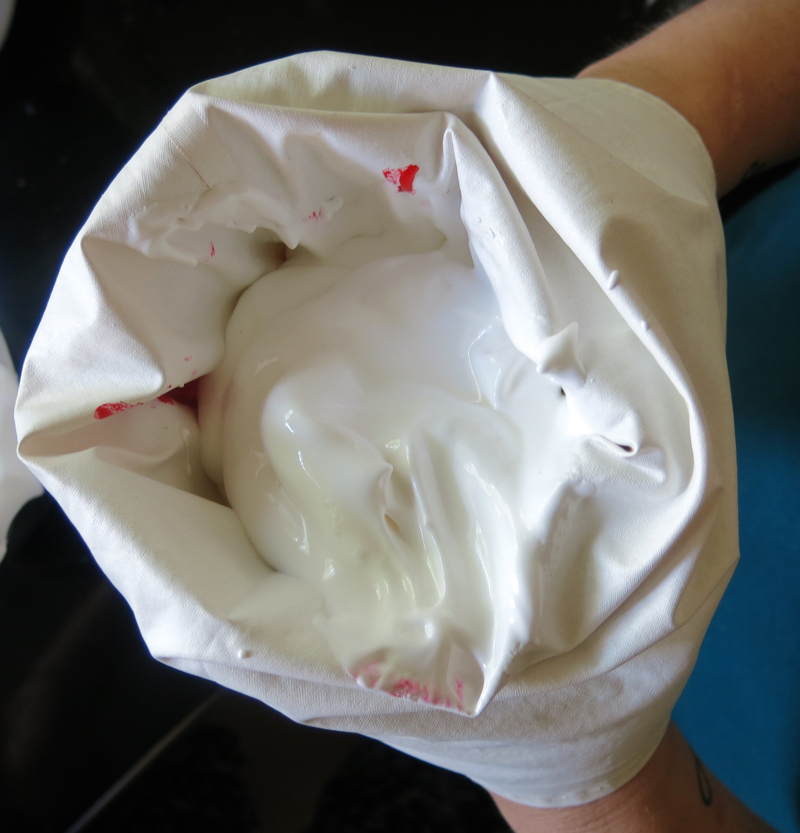 Aways a good idea to clip of the end of the bag just before the tip when filling it to be sure the whites don't come out of the tip before you are ready for them to.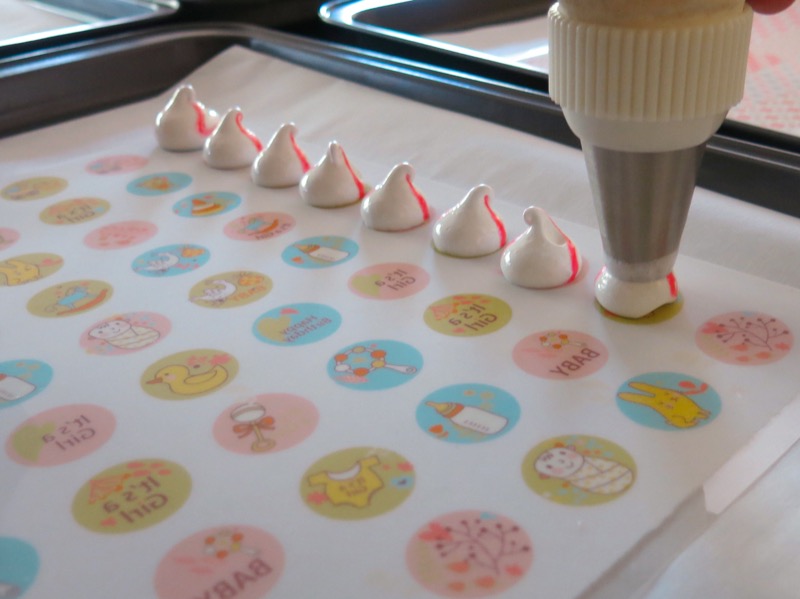 Really important to note: no parchment paper required. It is built right into the SugarArt Stamp. One recipe makes about 100 meringue kisses!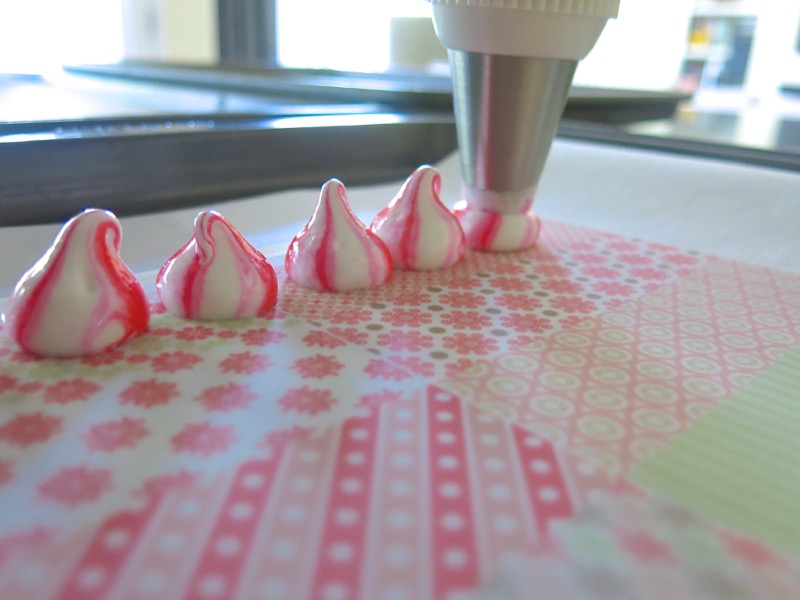 These patterns are perfect for larger confections.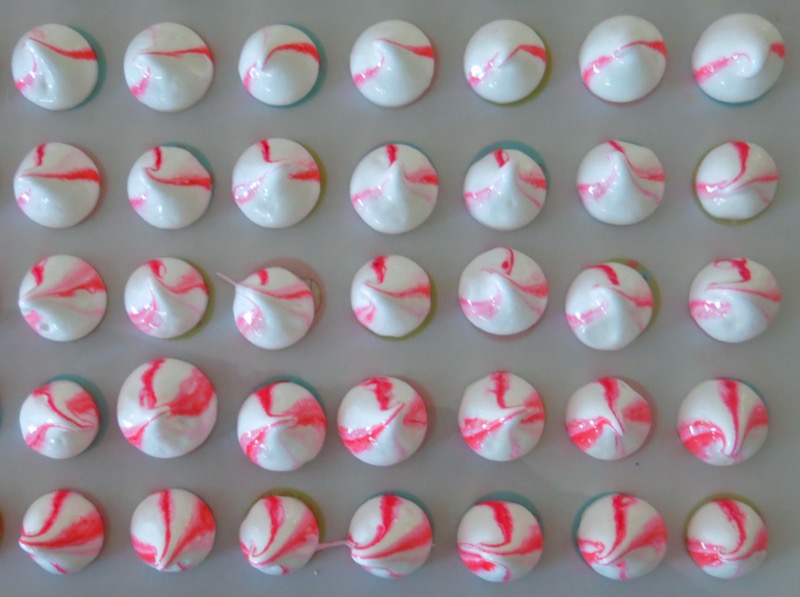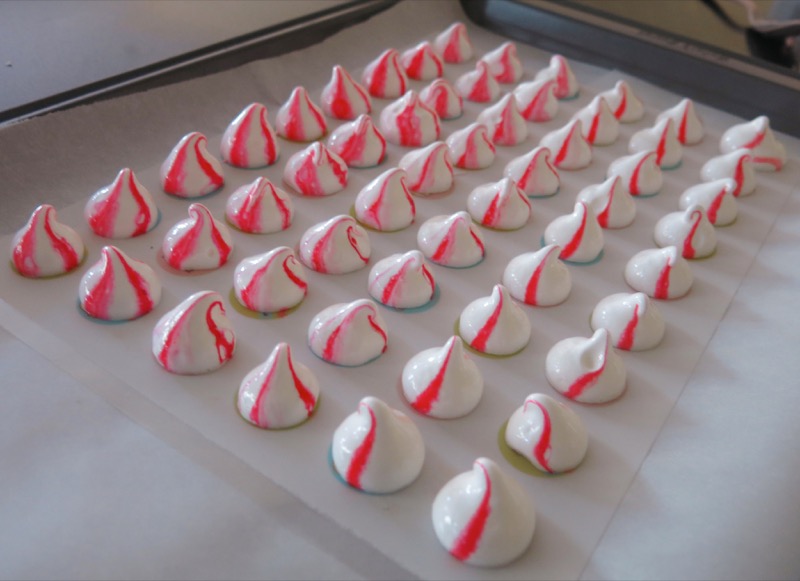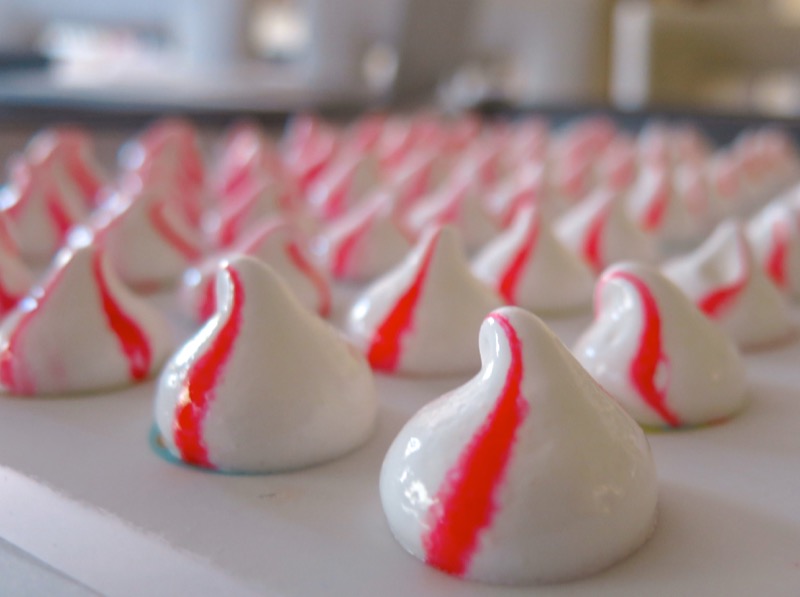 Oooh -ah! Ooo-la-la! Ohhh-ah – whalla-whalla-bing-bang!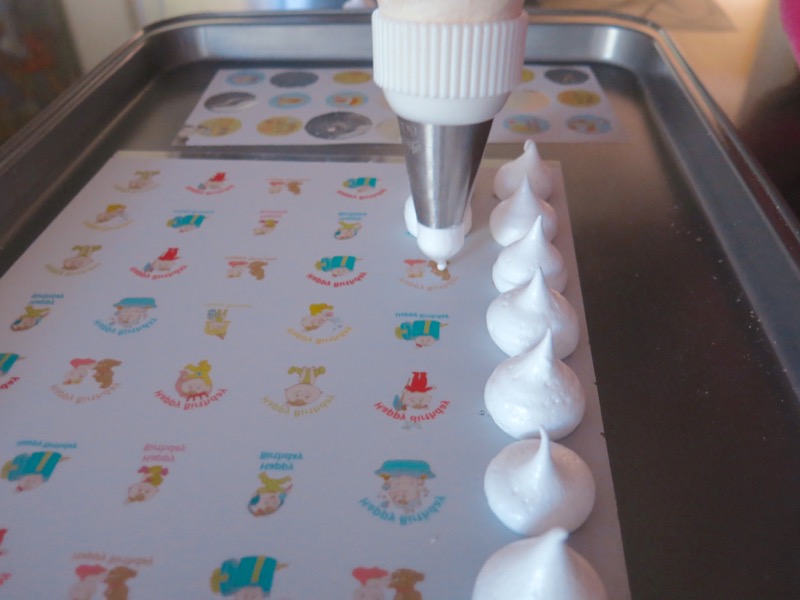 We are on a roll!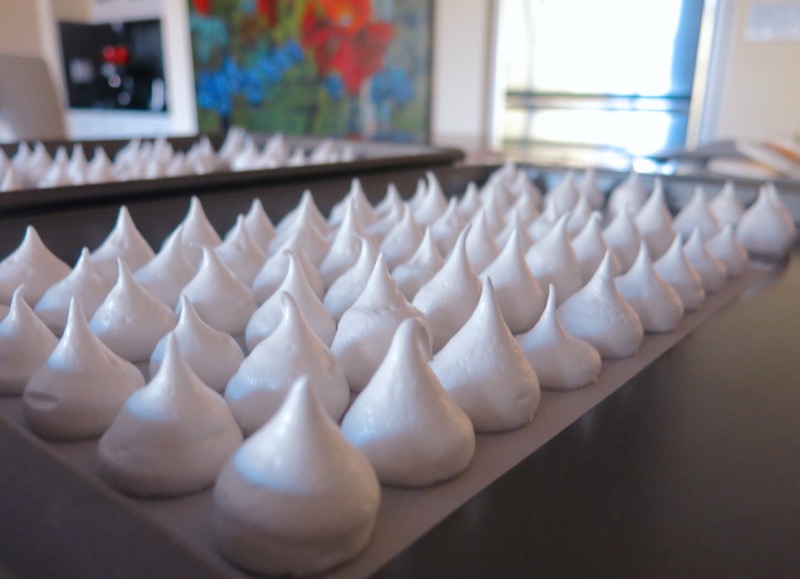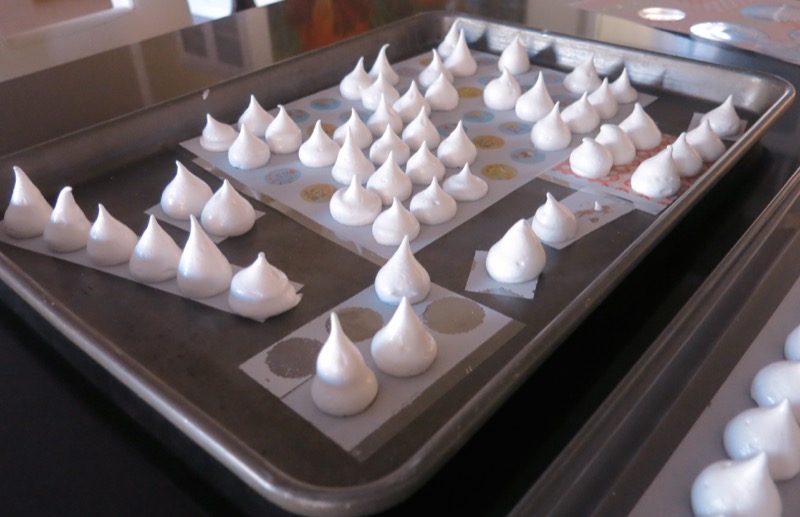 The stamps can be cut up and saved for future use if all were not used. There is no waste.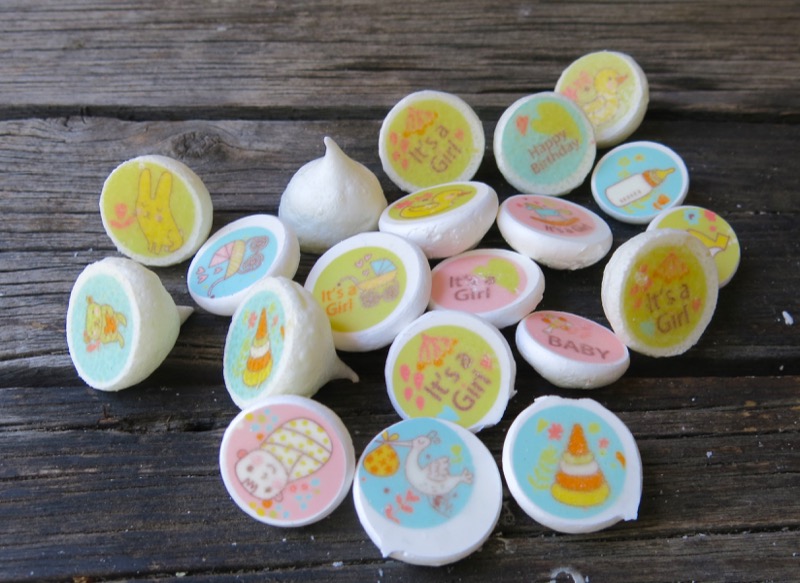 Such sweet little designs for the baby shower for Heidi Marie. We will have to wrap one up for her baby book! Well, maybe just a photo.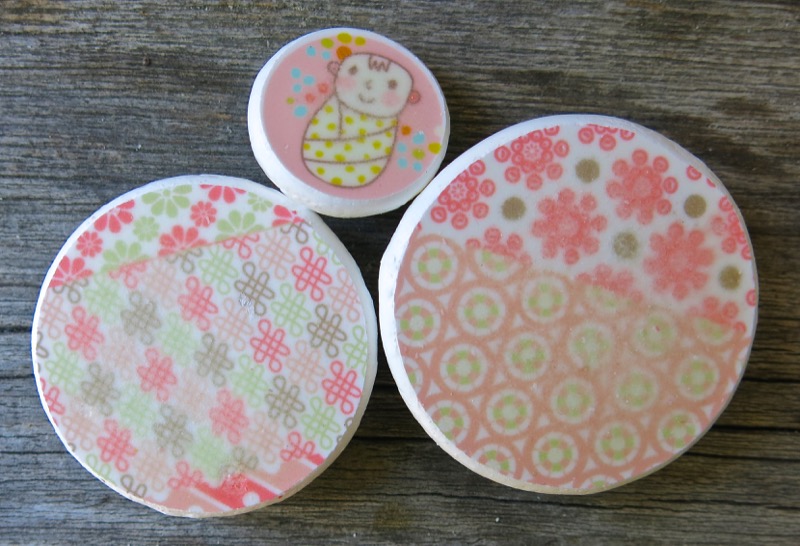 Meringue Kisses with SugarArt Sugar Stamps are the perfect little "hello in a bowl" or "thank for coming" in a bag at any kind of festive function you host! If you are interested in winning 5 sugar art sheets of your choice, and I cannot imagine anyone who would not be, the requirements are a little different this time.

SugarArt Sugar Stamps Give-Away Contest Rules and Requirements

Here's how: Valerie's Giveaway Policy is here
Giveaway open to all legal residents of Canada who have reached the age of majority at the time of the contest in the province or territory in which they reside. No purchase necessary to enter.
Giveaway will run from July 4 2016 and closes July 11, 12 midnight Mountain Standard Time.
Winner will be contacted via email and given 48 hours to respond with mailing address. If not, a new winner will be chosen.
Prize value is approximately $60 CDN.
The name and address of the winner will be passed to the company who will mail out the prize in a timely fashion.
The winner will be notified via email Tuesday, July 12th and congratulated right here:
Congratulations to AVIVA!!! (her comment is below)

Please be sure to leave a proper email within the comments section to enable me to connect with you, should you win!
The Deets: To enter the contest, you must complete #1 or #2 below. Six chances to participate and unlimited entries per person for #2 as long as you share different names with your tweet (

(include the tag of two different friends each new entry)
Indicate an event you would like the SugarArt Stamps for in the comments below for one entry.
Tweet the contest and include @acanadianfoodie and @sugarartcanada in the tweet (as well as commenting below to tell me you did so) so I can count it as an entry in the draw: sample tweet (you can use) here: WIN 5 SugarArt Stamps sheets of your choice

(include the tag of two friends here)

http://wp.me/p2OMxc-hCk @acanadianfoodie @sugarartcanada

Like the SugarArt Canada Facebook page (make sure you let me know you did)
Follow SugarArt on Instagram
Like my facebook page, if you haven't already
BONUS: You can get extra entries entries if you share the link to this post and this contest on your own personal Facebook page (as well as commenting below) so I can count it as an entry in the draw!
Website: www.sugar-art.ca
Facebook: www.facebook.com/sugarartcanada
Phone: +1-647-980-4690
Instagram: @sugarartcanada
Disclosure: Though I was not paid for this post, I was given free SugarArt Stamps and this Give-Away opportunity for my readers. My review is my own authentic first person experience from using the SugarArt Stamps personally.