Best Ever Homemade Mashed Potatoes 101: if I can do it, so can you!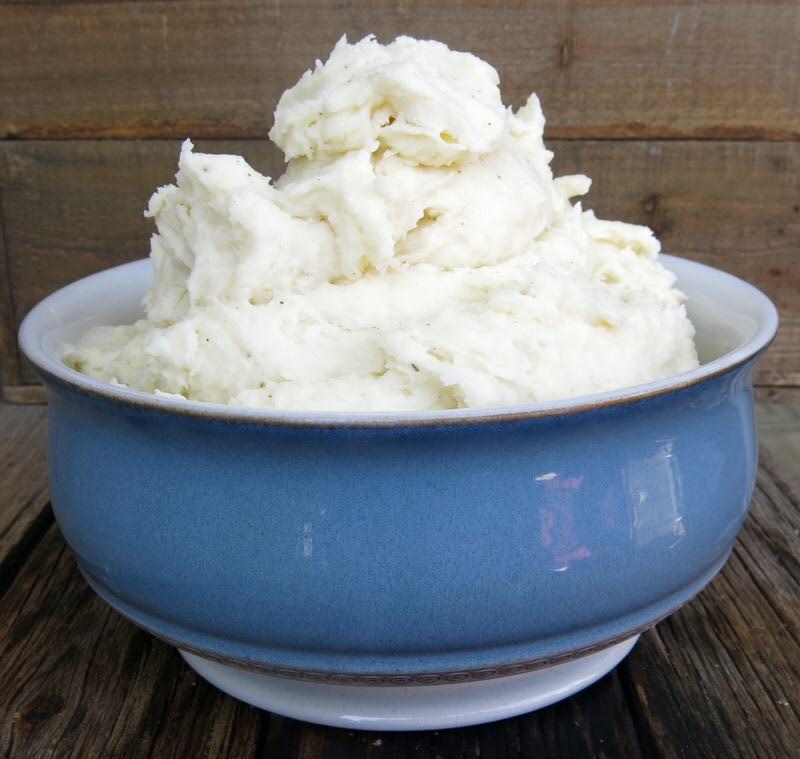 Best ever homemade mashed potatoes. I promise you this and here is the easy to follow step by step recipe!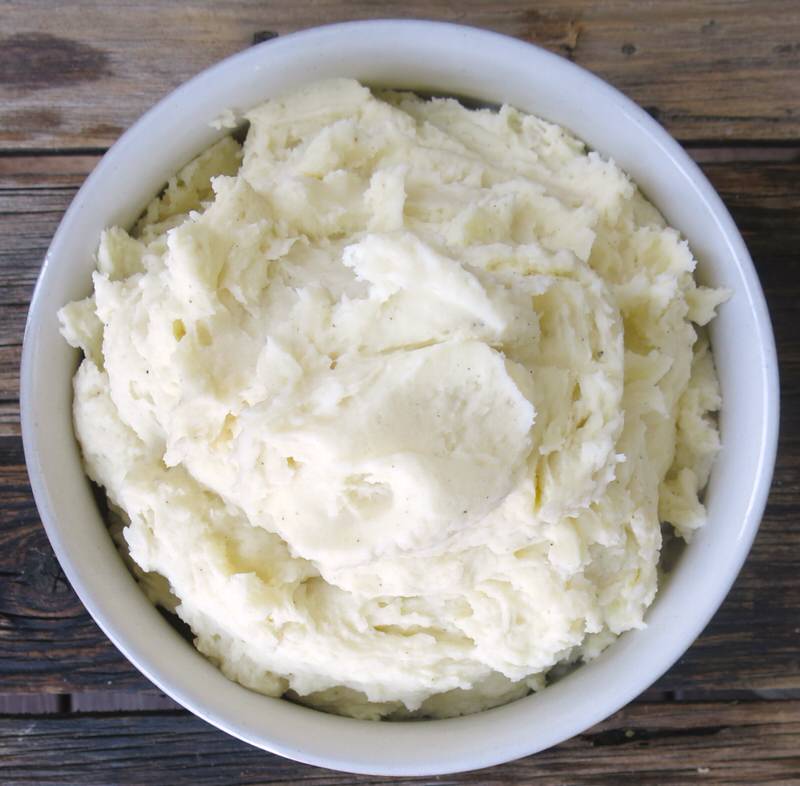 My gal pal, Marie, of 50 years of fast friendship this fall, has always made the best ever mashed potatoes. Whenever we have a potluck, I always put her on potato duty. She never asked why. I never really thought about it, either.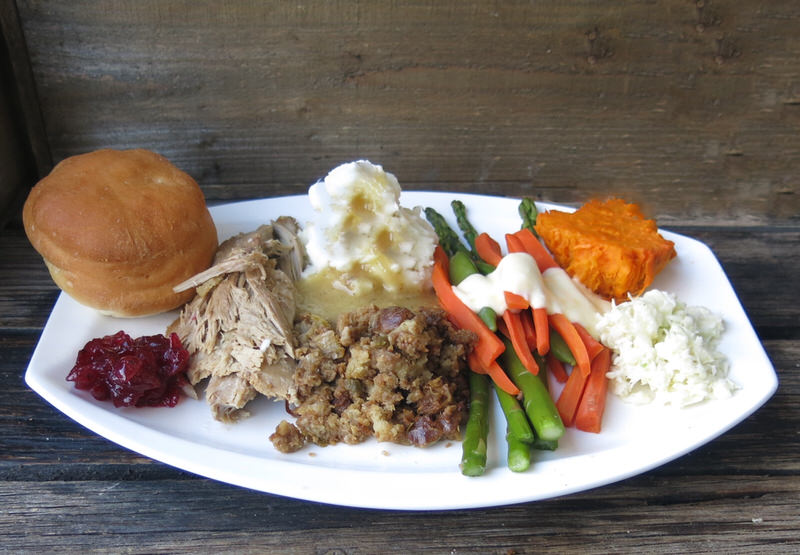 I know I made a lumpy mash, so stopped trying eons ago, and simply riced my potatoes. That's it. Nothing more. I had apparently settled with the "fact" that I couldn't make a good mashed potato. I could make glue. I could make a lumpy mash, but somehow, it didn't bother me too much. Riced potatoes were healthier and worked well. Marie made the best mashed potatoes. There was no doubt about it, but I don't think I had ever told her that.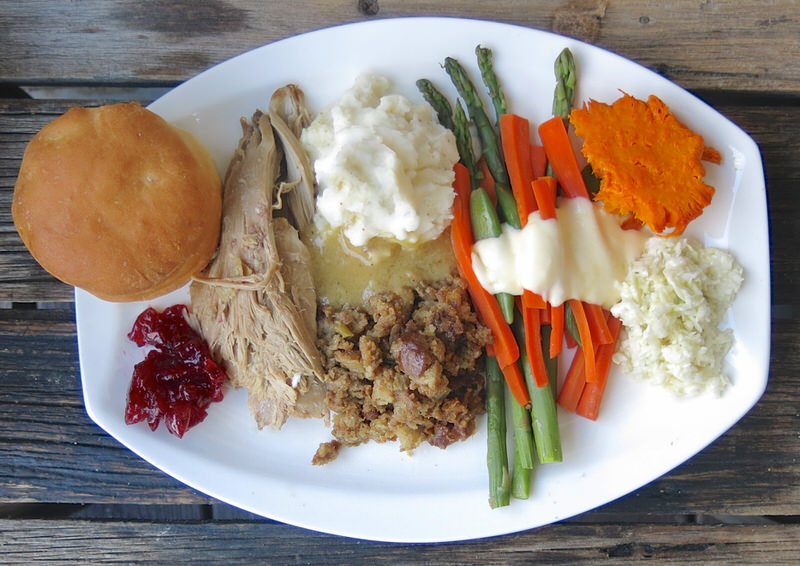 That was until our last potluck. For some reason, I was in a mash mood. But really. And her potatoes were simply dreamy, as usual. Nothing new. But somehow, it was time. It was time for me to get with the program and conquer my inability. Gosh. How ridiculous. I can make so many things much more complicated than a mashed potato, but had given up on this so long ago, it was almost embarrassing. But, not quite. I used to tell my daughters: stop saying, "I can't. It isn't that you can't. It's that you have given up trying." Clearly, I hadn't heeded my own advice.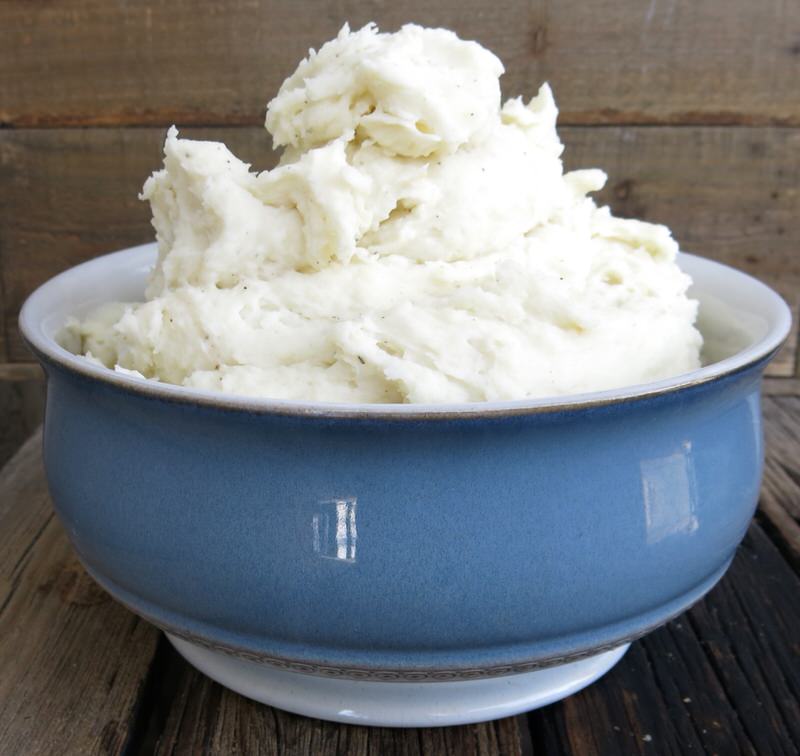 I gave Marie a call and asked her how she made her potatoes. She laughed. "You are joking, right?" and gave some kind of sketchy instructions assuming I made them all of the time. I convinced her I needed very specific instructions. She was shocked. Ha! I really hadn't hid the fact that I couldn't make them, I had just altered my life to never need to… and it was funny. So, she shared her simple process with me, and it has worked like a charm every time since. Look, ma! I can make perfect mashed potatoes now, and I'll be 62 this summer! Woot!
Marie's Best Ever Homemade Mashed Potatoes: Preparing the Potatoes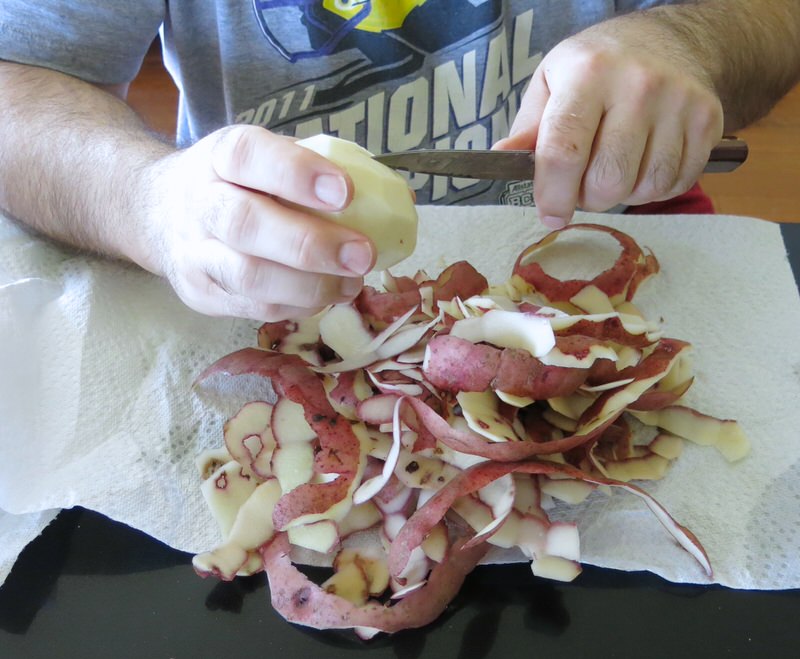 Vanja is so sweet when it is a special dinner, like this one was. He happily helps, but I am certain he doesn't enjoy his time with me in the kitchen half as much as I enjoy his time with me! Easter Sunday morning he peeled 5 pounds of red skinned and yellow fleshed firm potatoes. He is fast and doesn't use a peeler!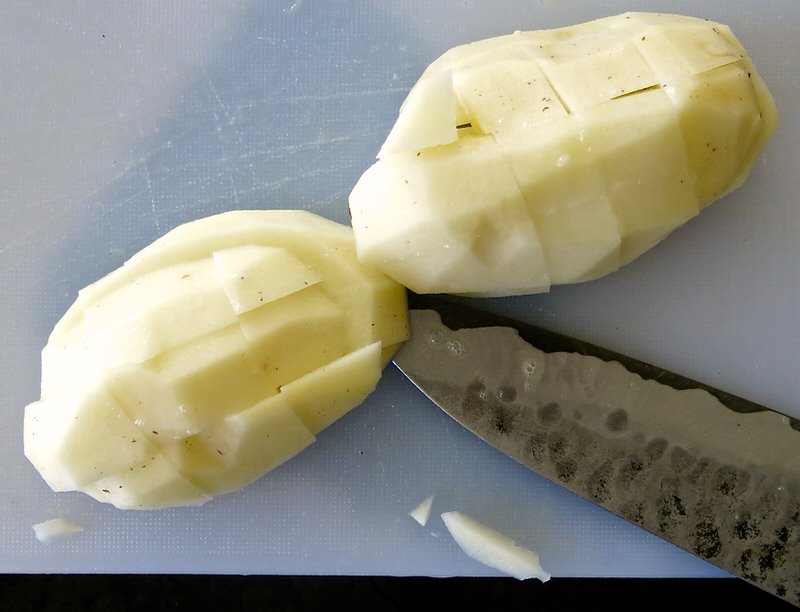 They went into a bowl of water until I could chop them up. Meanwhile, I had a big pot of salted water heating on the stove to boil them in.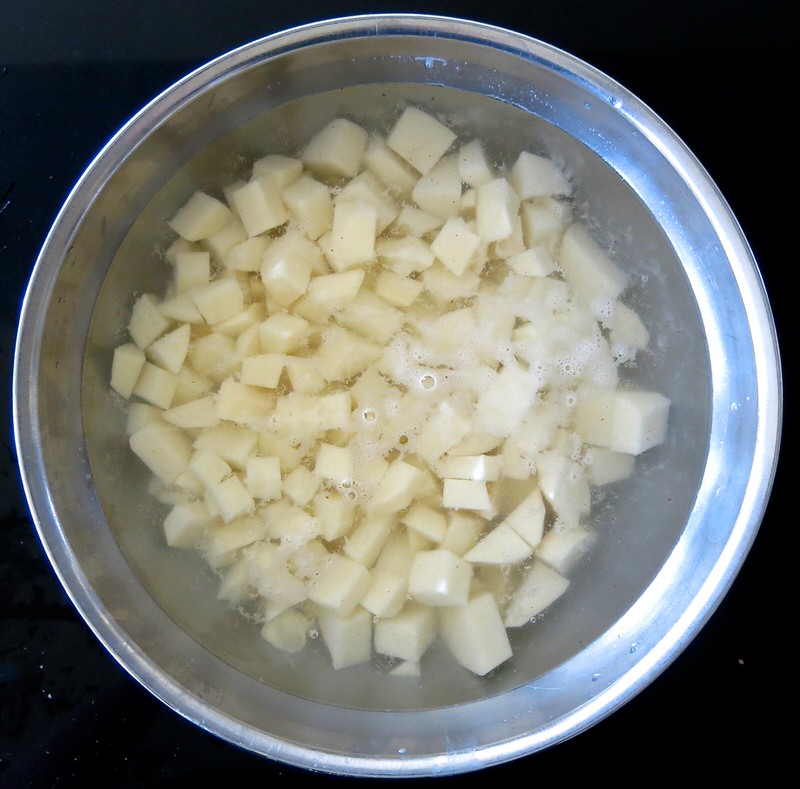 Into a clean bowl of water went the chopped potatoes during the process. When the water was boiling, I transferred them into the pot with a slotted spoon. This was big. This was really different. I had never chopped my potatoes for a mash. I had either simmer-boiled them whole, or halved and if very large, quartered.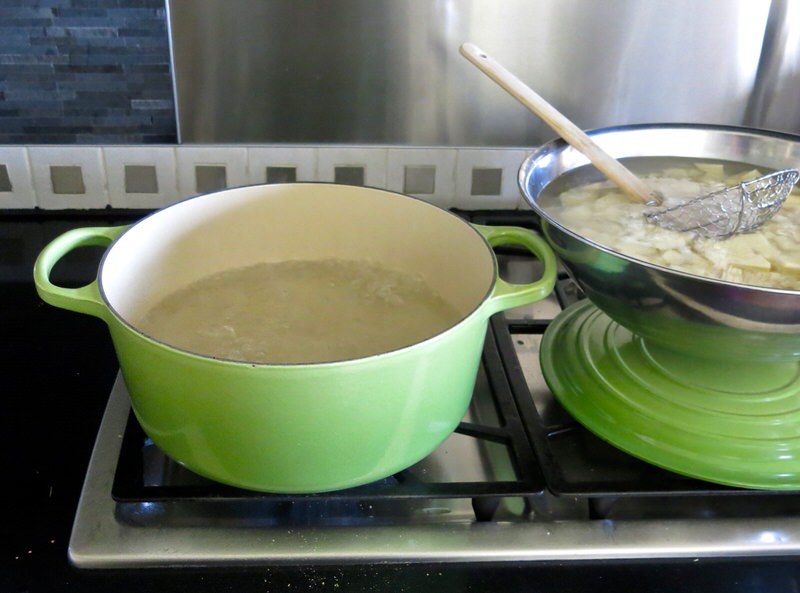 Marie's Best Ever Homemade Mashed Potatoes: Cooking the Potatoes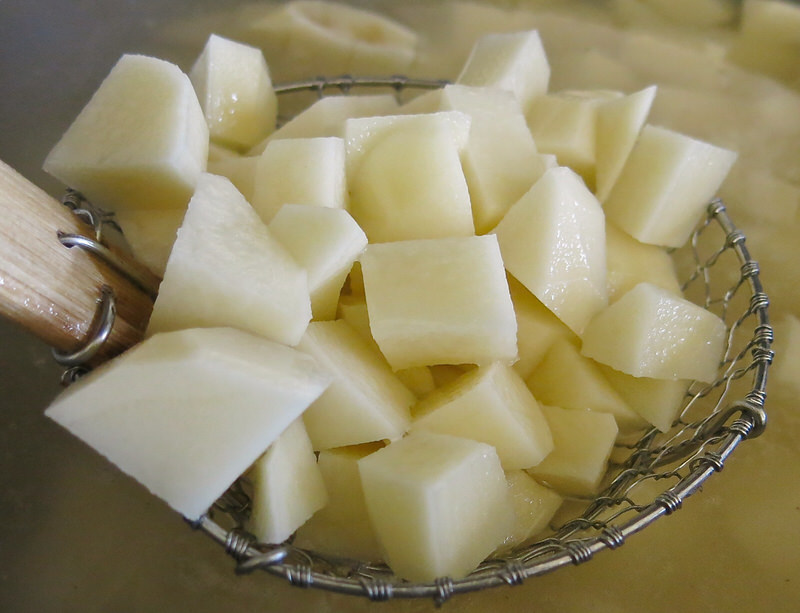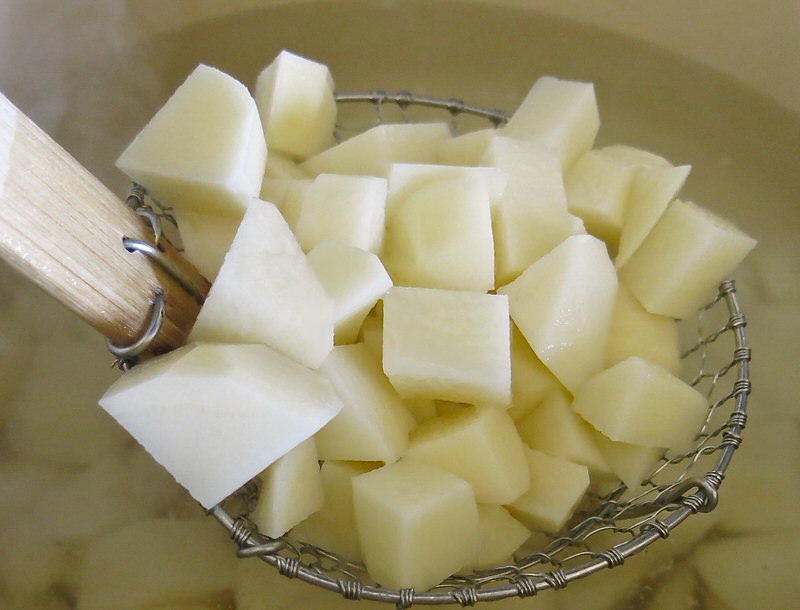 Out of the cool water they had been soaking in, and into the boiling hot bath.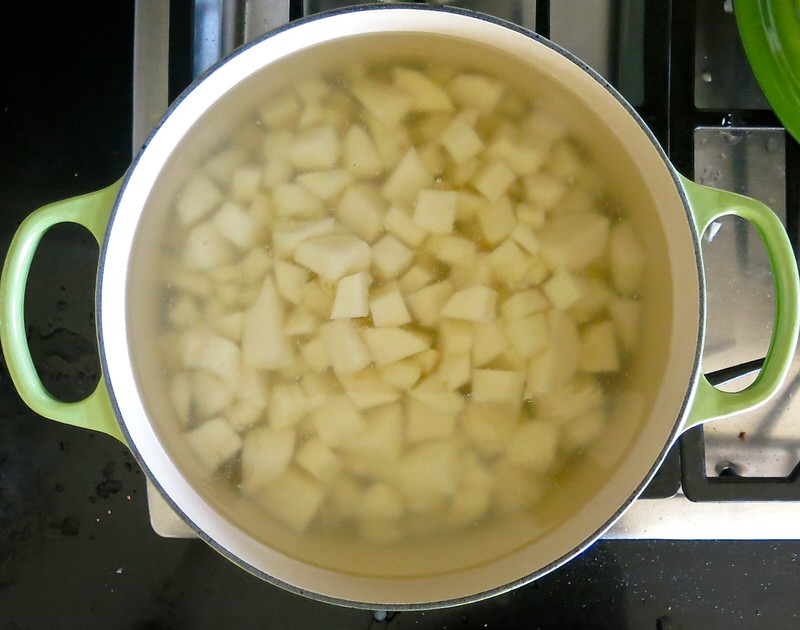 Why didn't I think of cubing the potatoes. Somehow, I imagined nutrients escaping, maybe? What a difference little tip this makes to the mashing process.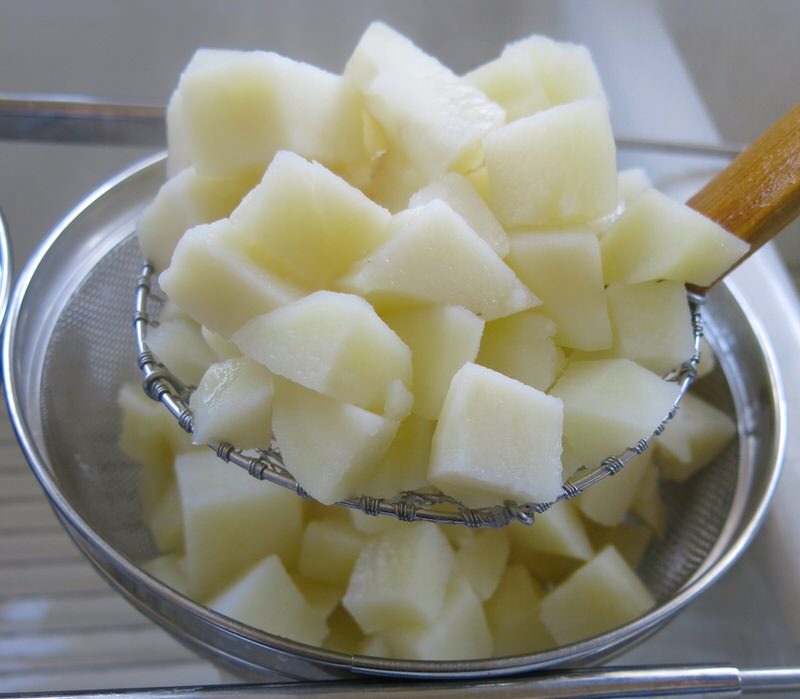 Duh! Well, I guess I didn't think about it. And what a difference it make in the time it takes to simmer-boil them!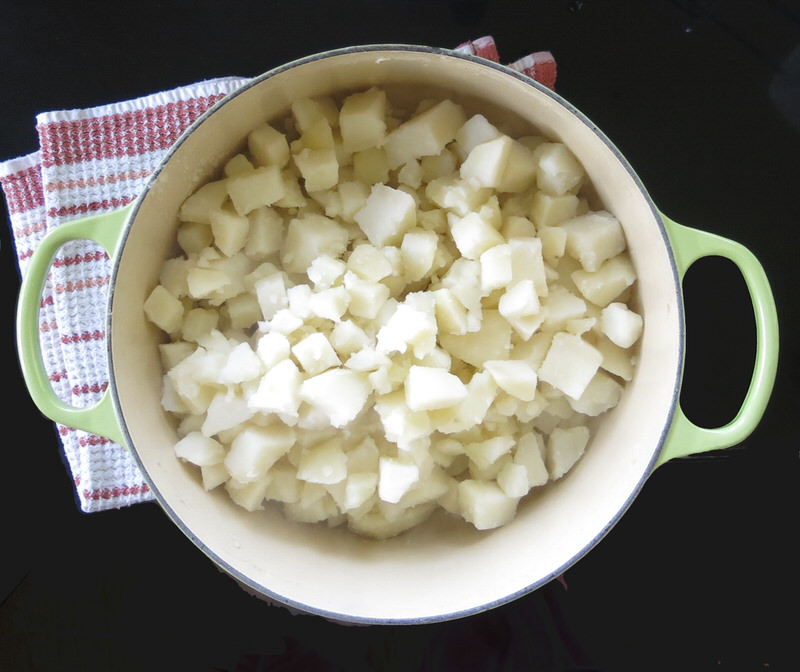 As soon as the water begins to boil again, after the cubes are dropped into it, the timer is set for 15 minutes. They are simmer-boiled on medium and perfect every time when the bell rings. Only 15 minutes! They are ready to mash, and must be mashed hot.
Marie's Best Ever Homemade Mashed Potatoes: Mashing the Potatoes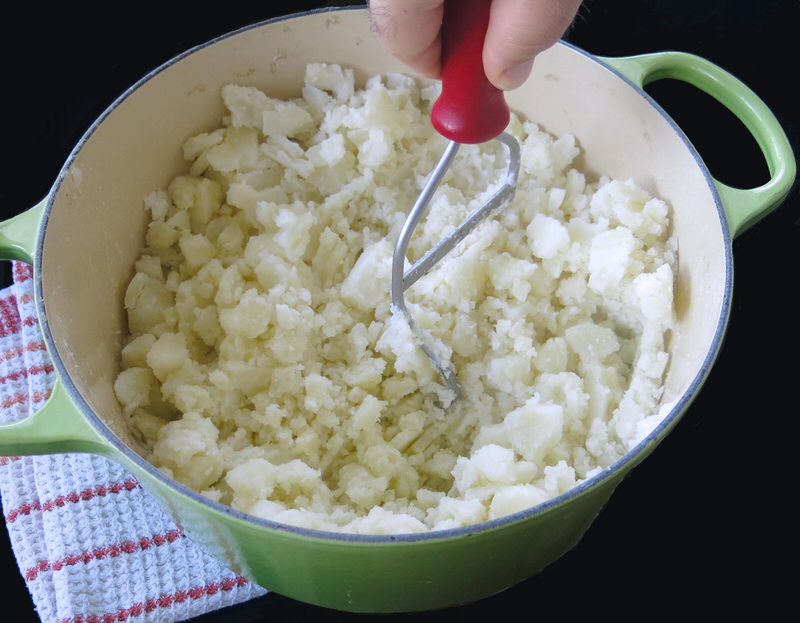 Without sweat on his brow, Vanja uses a regular potato masher for about a minute to mush up the cubes and enable a texture that will receive an electric beater. Of course I could do it by myself, and so can you, but I love to work together.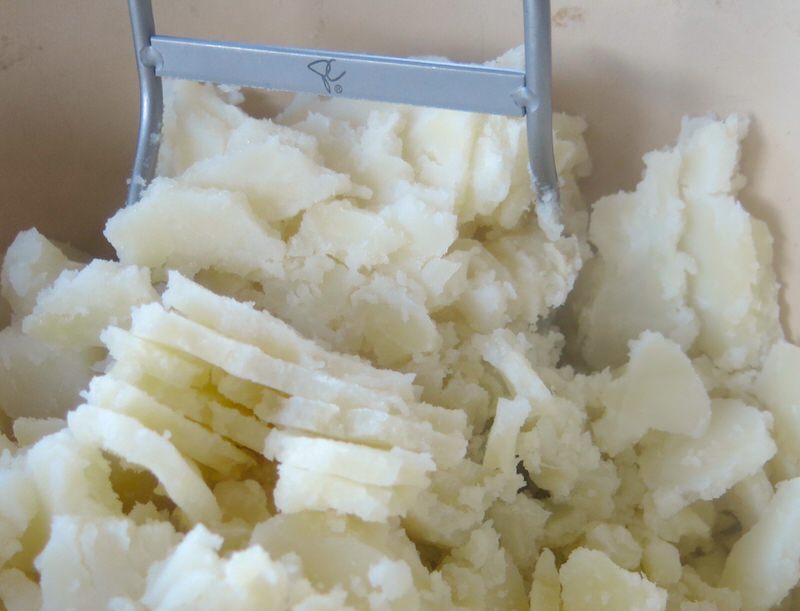 Everything gets done faster as I was getting out the mixer and the milk and the cheese while he mashed.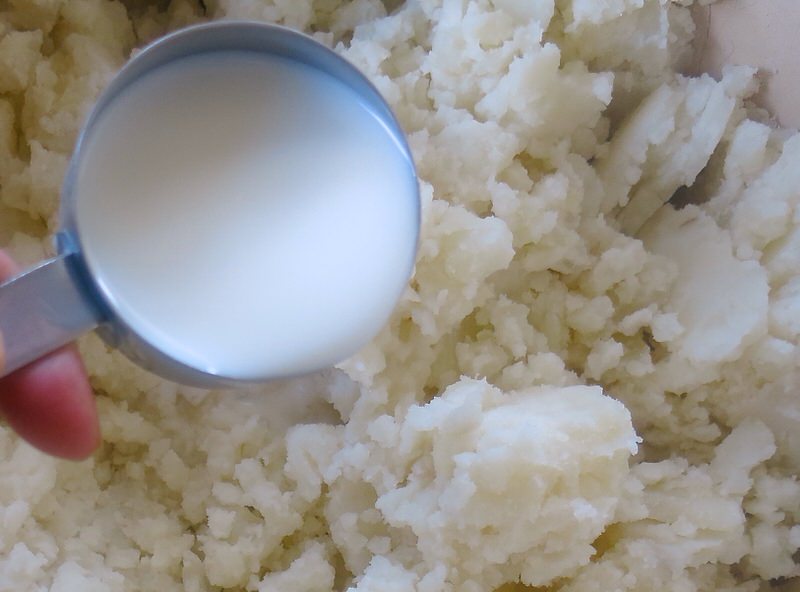 I then put in a quarter cup of whole milk. Marie would use 1/4 cup skim.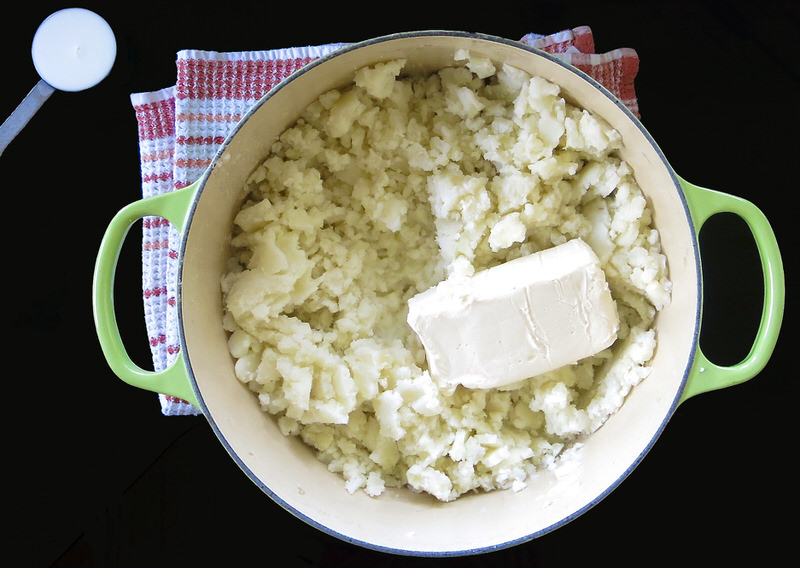 Another tip? Cream cheese. You won't taste it. Not at all. Marie uses lite. I use full fat. (Does it show?)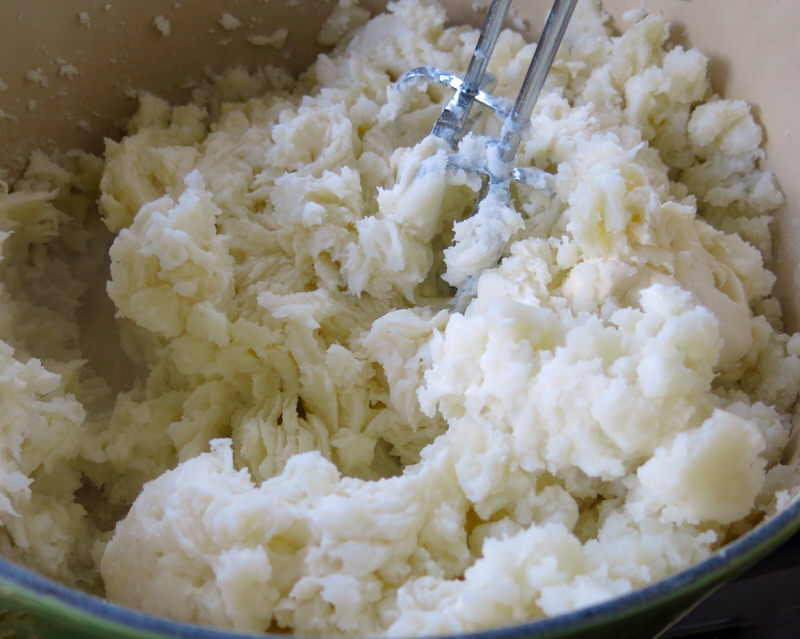 Whisk all together with an electric mixer. Works like a charm every time. I just whisk and smile. I have been missing this simple pleasure all of my life.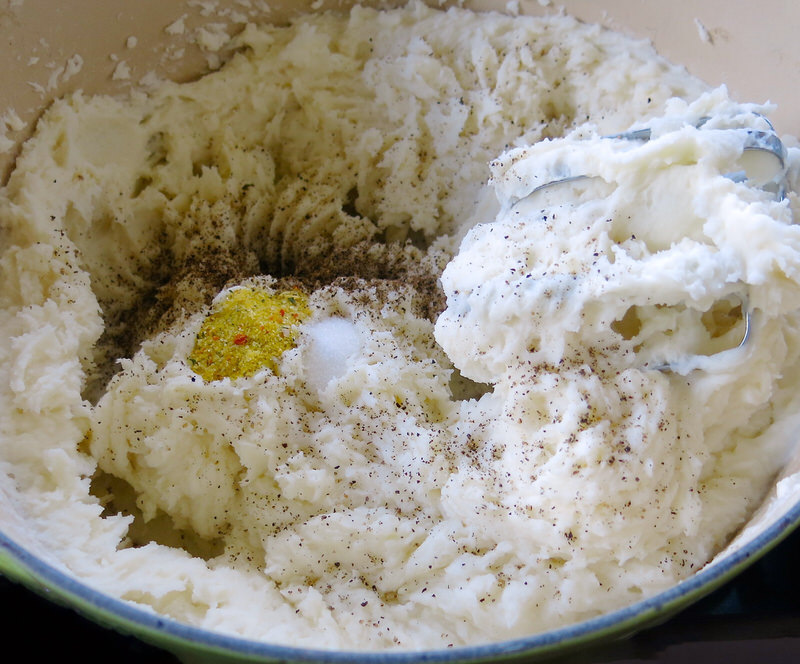 What joy. What fluff! The best ever homemade mashed potatoes are then seasoned and the remainder of the milk is added, as needed. I find I use it all and the texture is perfect. No. You do not need Vegeta. Honestly. I don't notice it as much as Vanja. Somehow, he can taste when I leave it out and food spells h-o-m-e to him with Vegeta in it.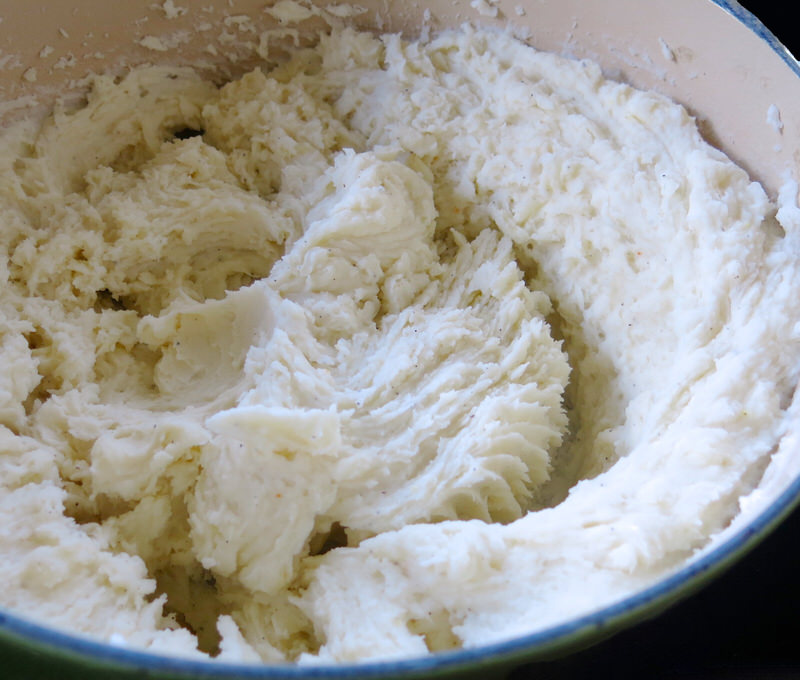 Whisked to combine all, then tasted and seasoned again, if necessary.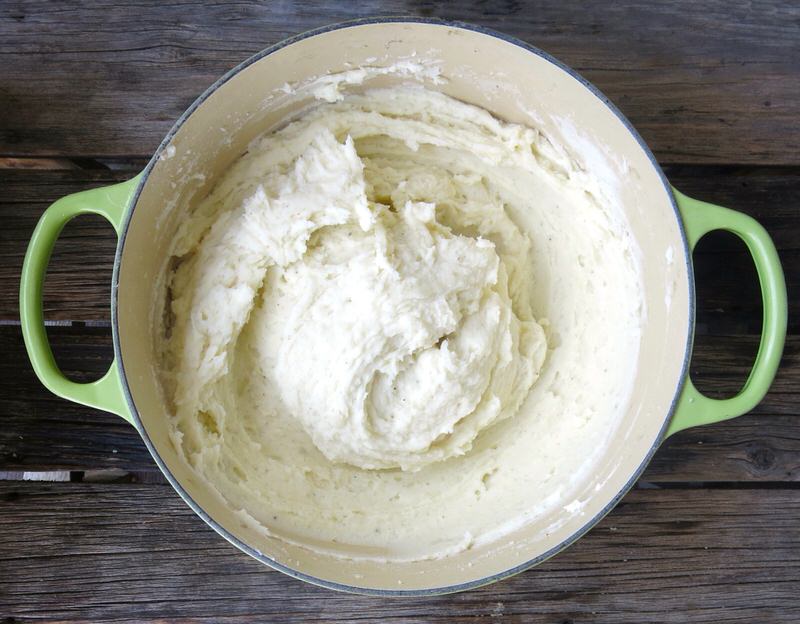 Folded to fluff, and they are ready!
Marie's Best Ever Homemade Mashed Potatoes: Serving the Potatoes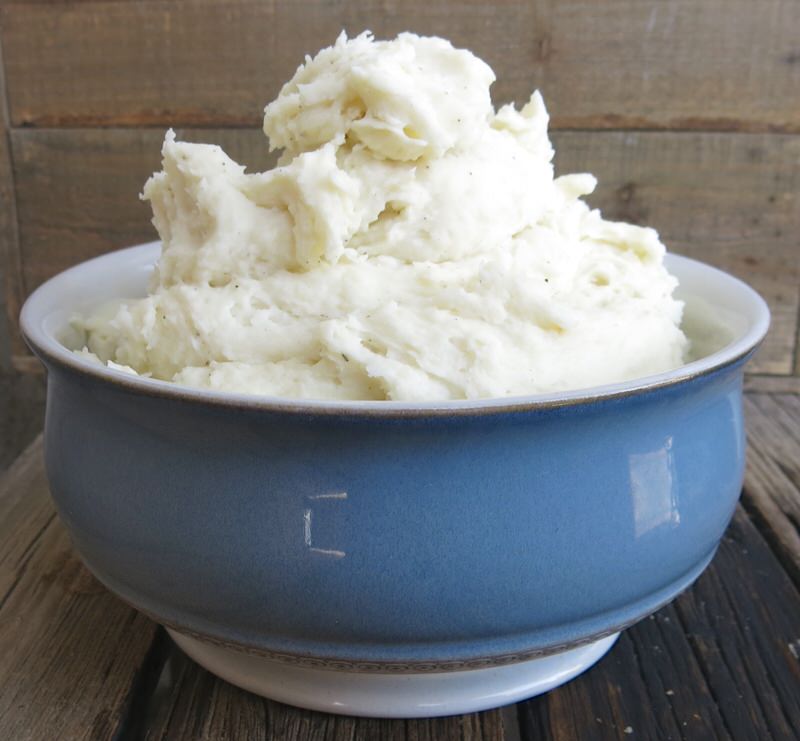 Just look at that bowl full of soft white Vitamin C filled goodness. Yes, there is cream cheese. You can make it without. I know how, now. But, they would not then be the best ever homemade mashed potatoes! They would just be great mashed potatoes. These, my friends, you will find yourself making happily every after. Let me know, if you do!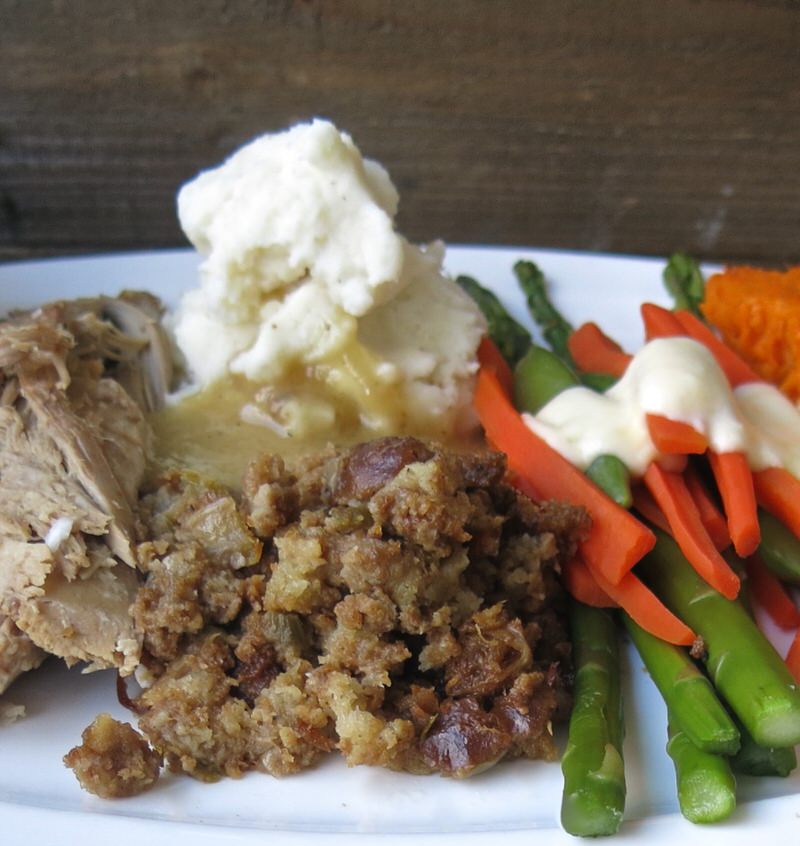 Marie's Best Ever Homemade Mashed Potatoes
Marie's Best Ever Homemade Mashed Potatoes with Step by Step Images are thick pillows of lush velvety glory: easy, delicious, nutritious and economical!
Ingredients
2.5

kilograms

red potatoes

125

grams

milk

250

grams

cream cheese

1

teaspoon

salt

1

teaspoon

Vegeta

1/2

teaspoon

freshly ground black pepper
Materials Required
1

Heavy Pot or Dutch Oven

1

Potatoe Peeler

1

Slotted Spoon

1

Sieve or Colander

1

Electric Mixer
Instructions
Put heavy pot filled with water on stove to boil while peeling potatoes


Peel potatoes removing all blemishes and eyes; soak peeled potatoes in cool water while peeling




When finished peeling, change water; cube potatoes into small evenly sized cubes, returning to fresh water until all are chopped


Water should now be boiling; add a generous amount of salt (about 1 tablespoon)


Using a slotted spoon, transfer chopped potatoes into boiling water; bring back to a boil


When water returns to boil; set timer for 15 minutes


Check potatoes for doneness (easily pierceable with fork); turn off heat and strain through sieve


Place potatoes back into warm heavy pot; mash with masher until crumbly enough to accept electric mixer; add 1/4 cup of milk and cheese


Whip potatoes into milk and cheese with electric mixer for 1 - 2 minutes, until creamy; add seasonings and remaining milk, as necessary


Whisk to combine; taste and adjust seasonings


Serve immediately, or cover and reheat when needed