Sticky Sweet and Sour Chicken Wings: Easy as A, B, C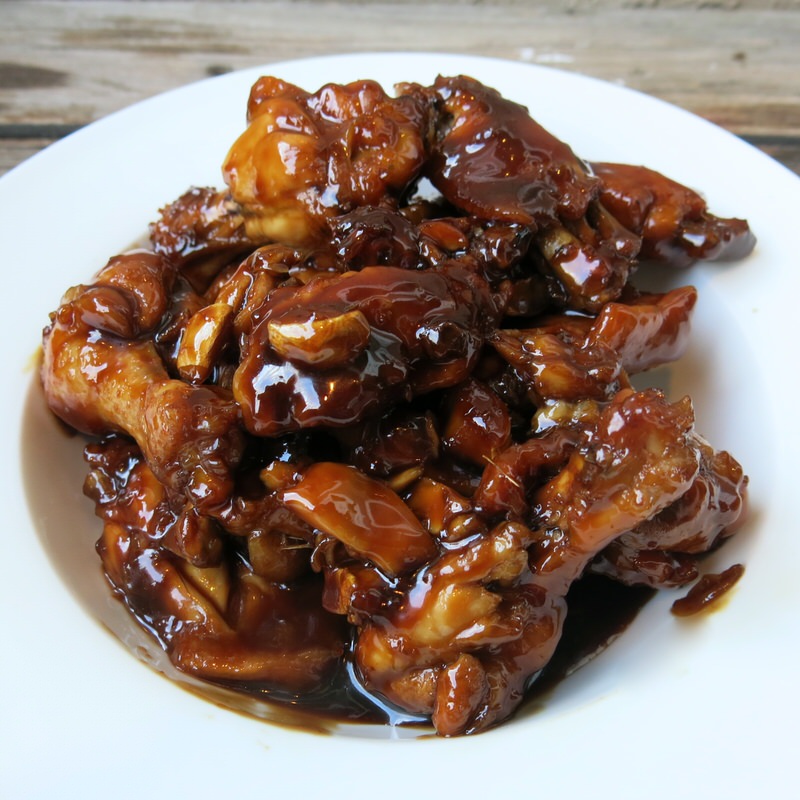 Sticky Sweet and Sour Chicken Wings this sticky and deeply delicious with only 5 minutes of my time? Yes.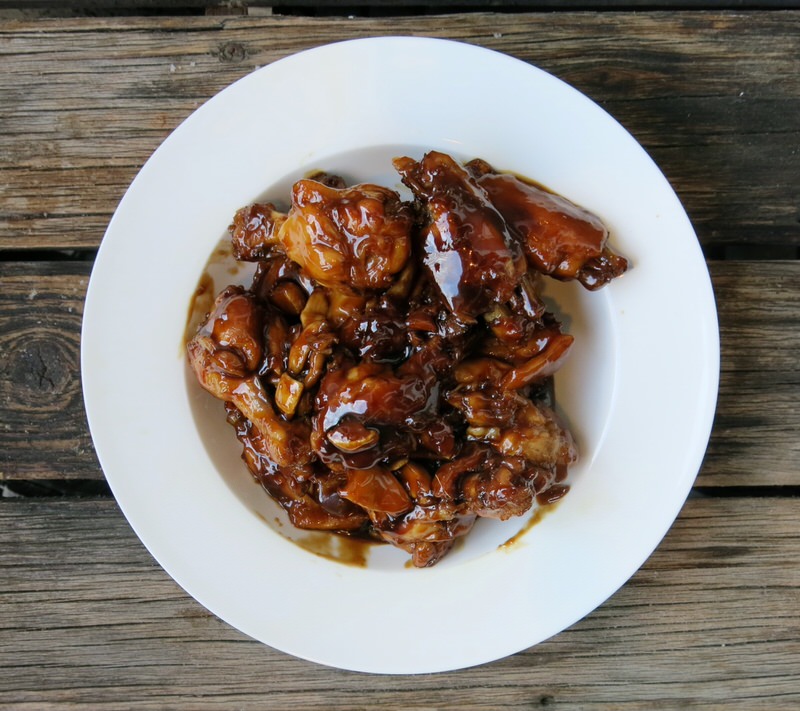 Exotically fragrant, ooey-gooey and sticky finger lickin' lip smackin' goodness. They taste even better than they look and I am sure you will agree that they look about as fine as any well-loved Sticky Sweet and Sour Chicken Wings you've ever laid eyes upon.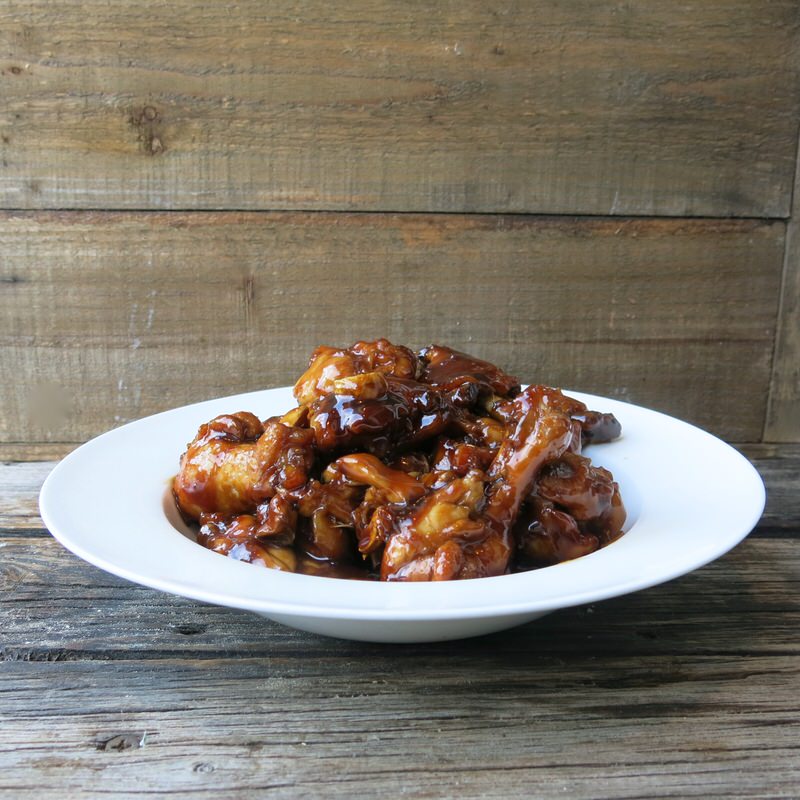 I've made some mighty good wings in my day. Yes, I have. I floured and battered and fried then seasoned and sauced and baked them. Cleaning up the mess took me almost as long as the time they baked in the oven. Yes, I made more than this, but they did not taste any better and were about 10 times the effort.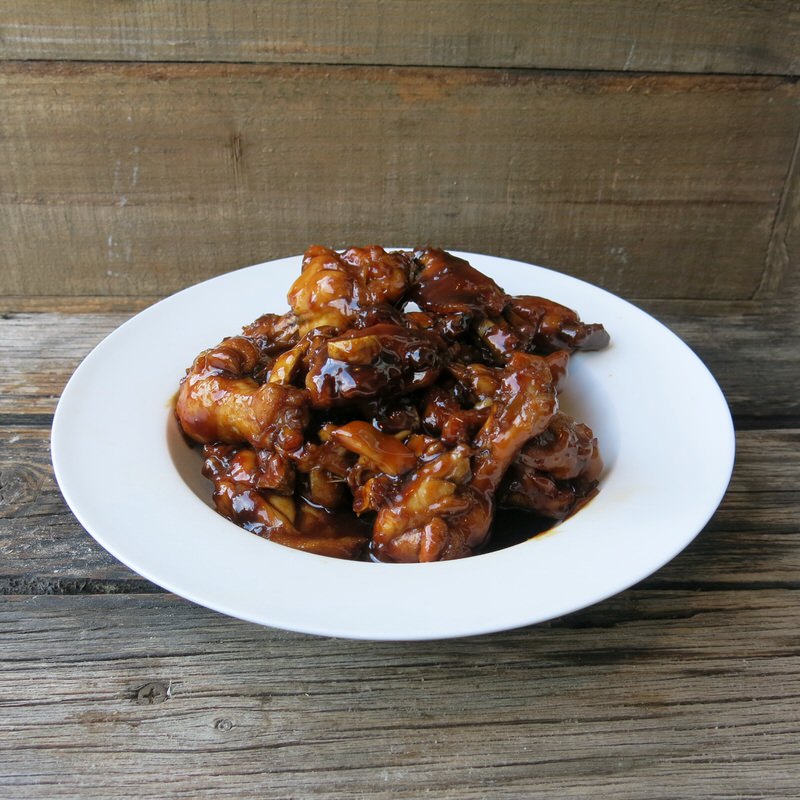 I have owned a Thermomix for 10 years now and had the Sweet and Sour Ribs from the Chinese Basic Cookbook translated for me. That was a bit of a learning curve as the sauces and such are plentiful and the pork rib quality varies. But this recipe? I created it in a similar fashion with varying sauces and proportions from the original rib recipe and it makes perfect Sticky Sweet and Sour Chicken Wings every time.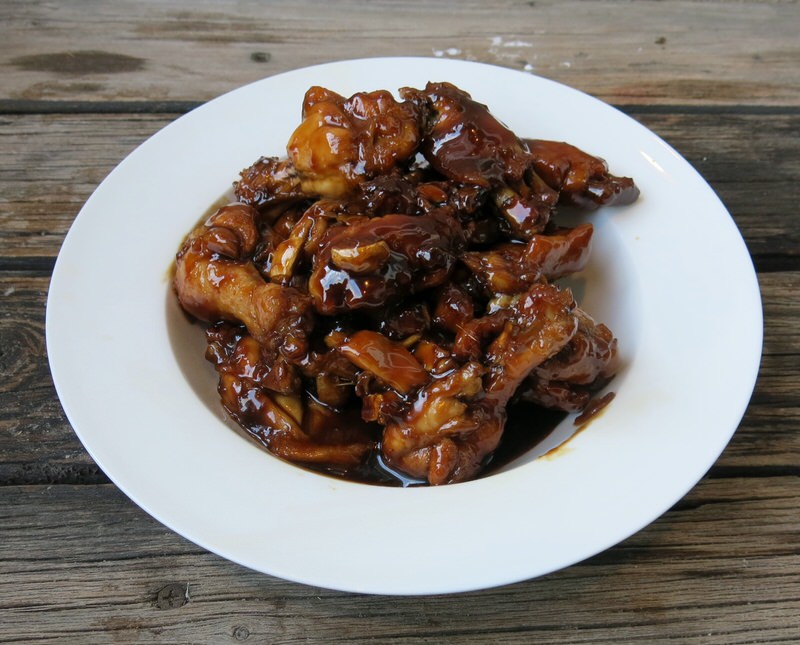 Can you see the chunks of ginger? I know you will make this recipe your own. That's what we all do. You might like to finely chop the ginger. I actually love biting into slivers of fresh ginger but find most do not, so this option enables the flavour to permeate with the ginger big enough to see and remove.
Sticky Sweet and Sour Chicken Wings: Mis en Place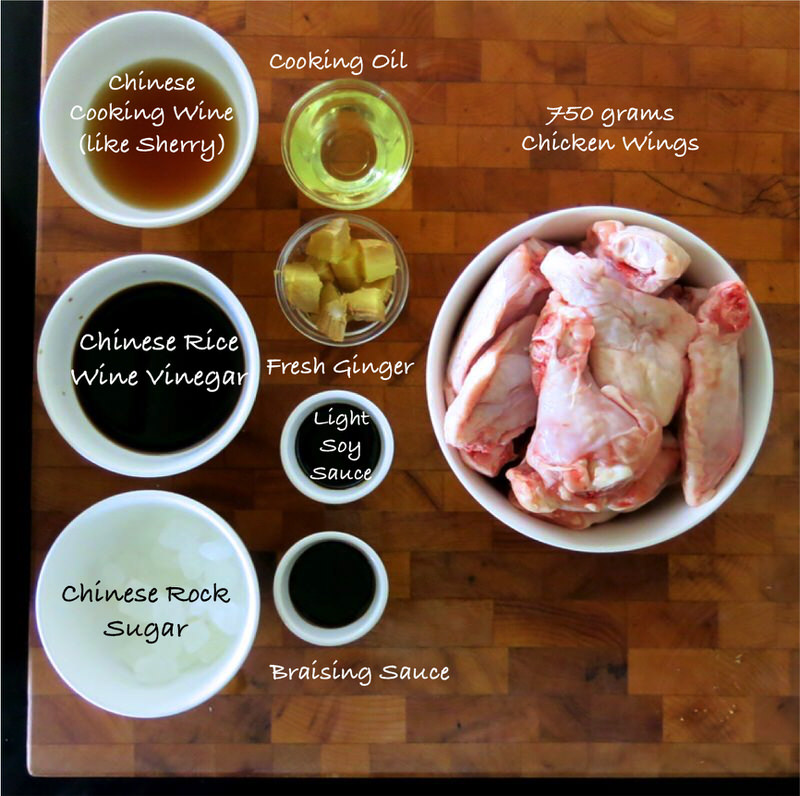 Looks like a lot of ingredients, but if you just set one bowl on the lid of your Thermomix and pre-weigh everything into it except the oil and the ginger (and the chicken), it is easy. You pre-weigh the 5 ingredients. Pre-weigh the chicken. Set them both aside and get started by sautéing the ginger and the oil.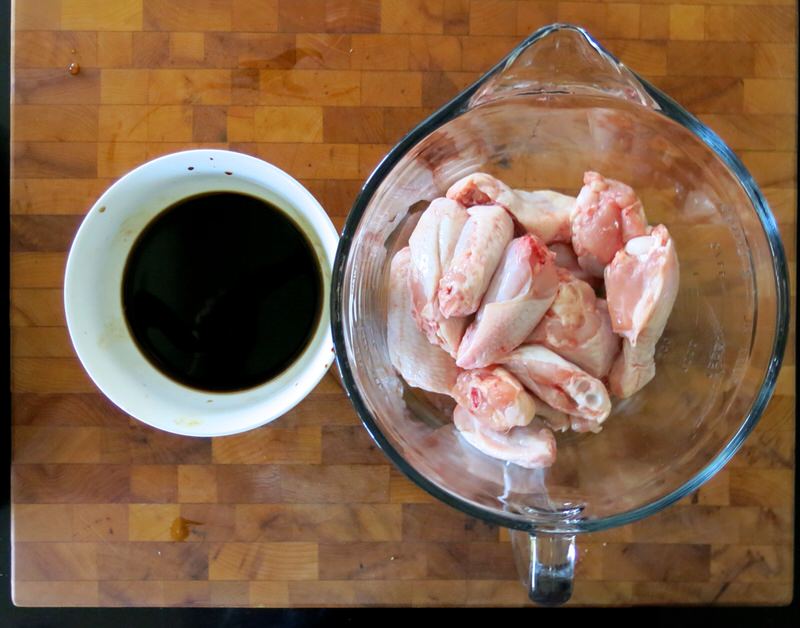 So really, you have two ingredients waiting to add through the hole of the lid of the Thermomix and the ginger and oil is already sautéing. It is fast. Set the time for 30 minutes and the temperature at Varoma, but after 5 minutes of sautéing, the add the pre-weighed ingredients and the chicken alternately, twice. Don't remove the lid as that expels to0 much heat. Twenty-five minute later… well – watch the video below and you will see!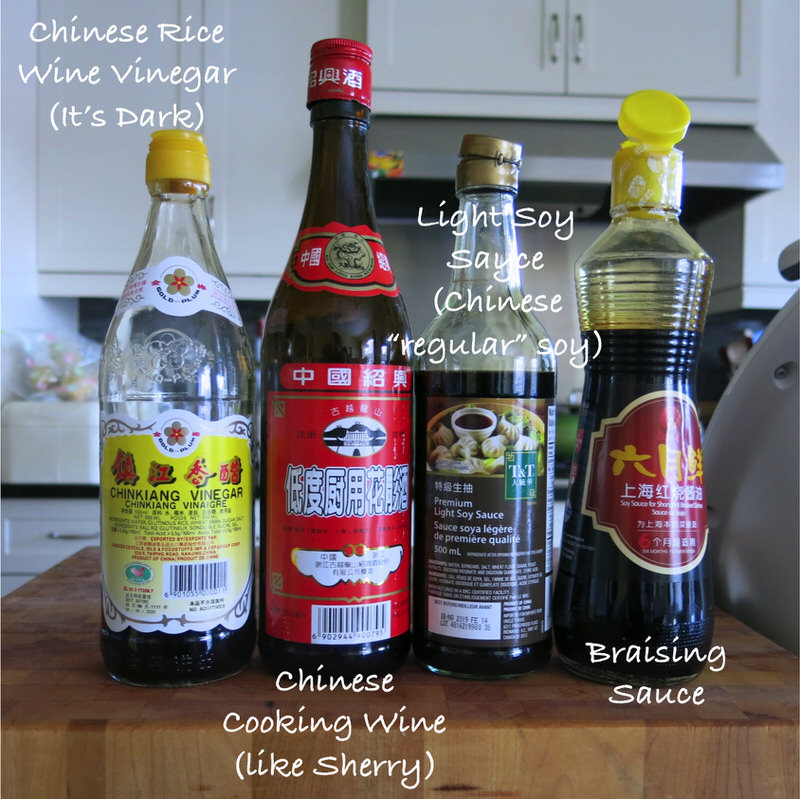 One of the greatest learning curves for me was and is all of the available sauces and cooking wines and oils and vinegars at an Asian Grocery Store. Our local T&T had me dizzy, then addicted. I confess that I now own several bottles of "stuff" that is mighty tasty. Tasting and mixing and brewing and stewing have been a great deal of fun.
Sticky Sweet and Sour Chicken Wings: "Yes It Is This Easy" Video

Did you watch the video, above? It's easy to miss… there is a play button in the middle.
Sticky Sweet and Sour Chicken Wings: Serving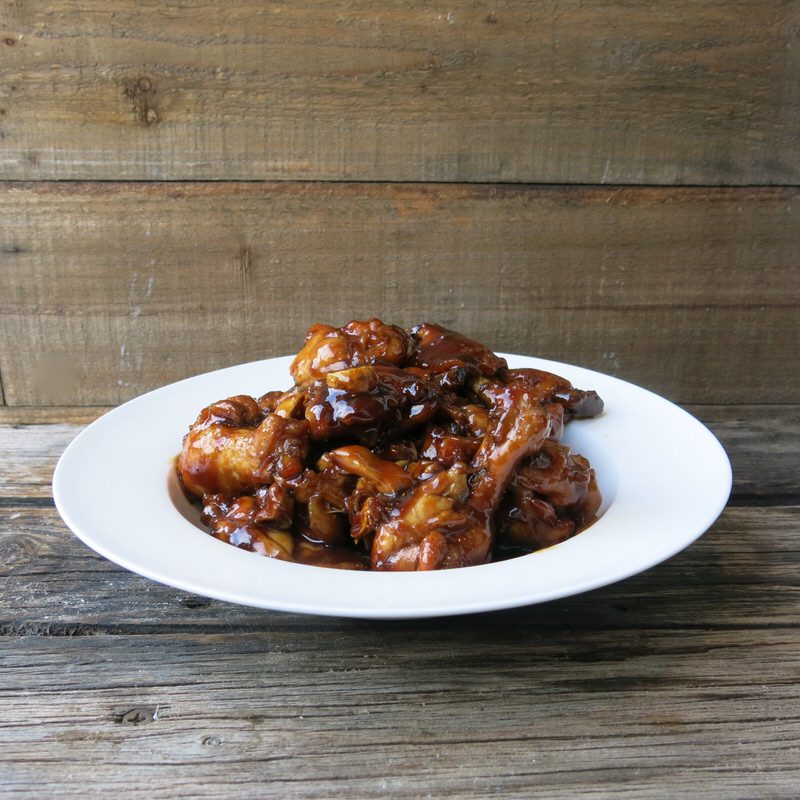 As always, I take a quiet moment with myself and my food creation. To others, it is odd. To me, it is the ultimate edification. The taste is important. The aroma is important. The visual presentation is important. Eating the food is just not important. This quiet moment is nourishing and replenishes my soul and spirit.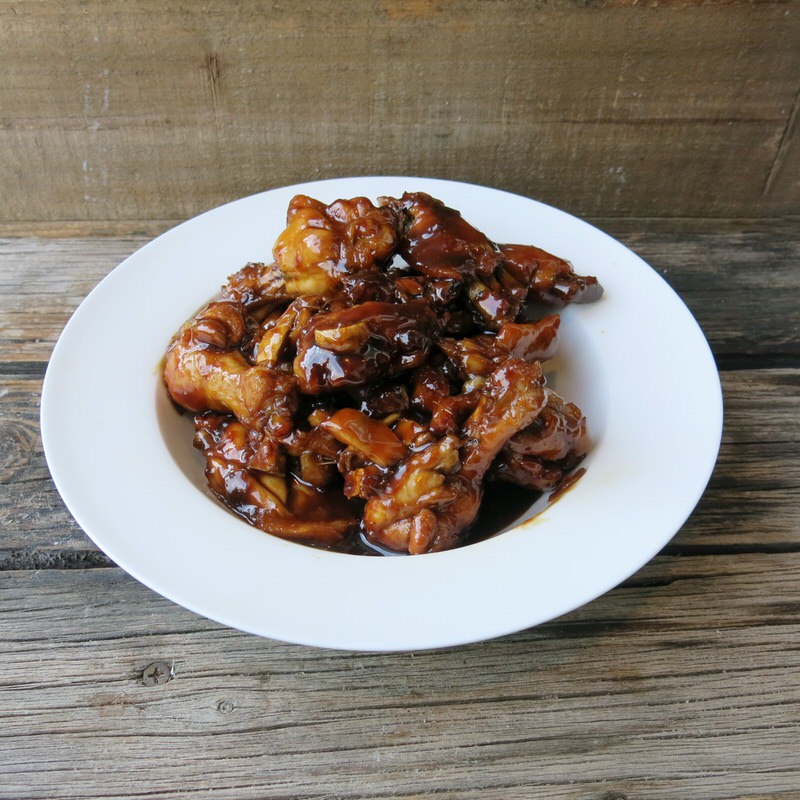 The accomplishment is half of my primordial sense of self-satisfaction. The opportunity and ability to share it with others completes the cycle.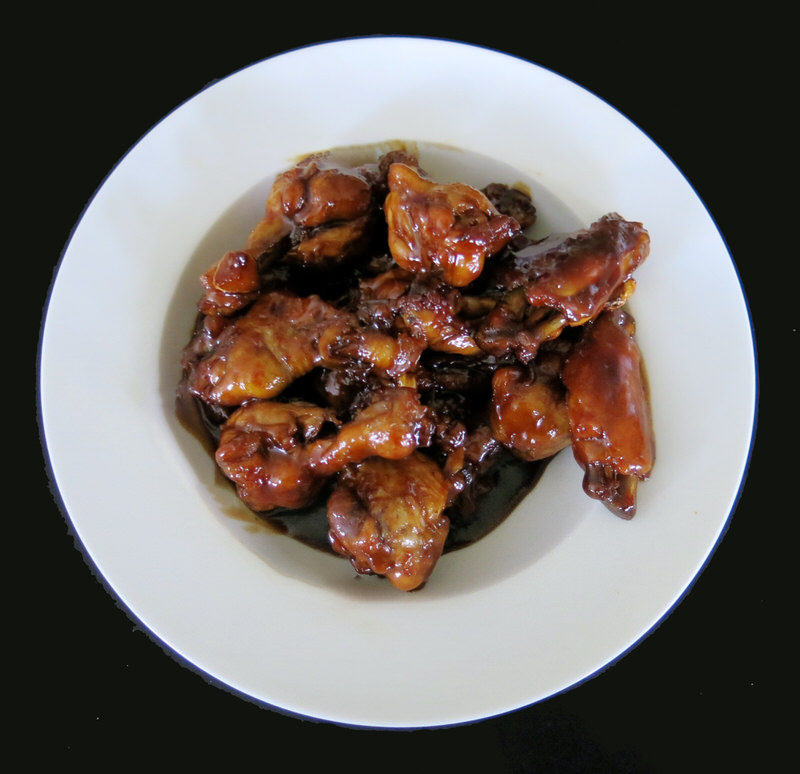 I could not wait for Vanja to taste these wings. He loved them.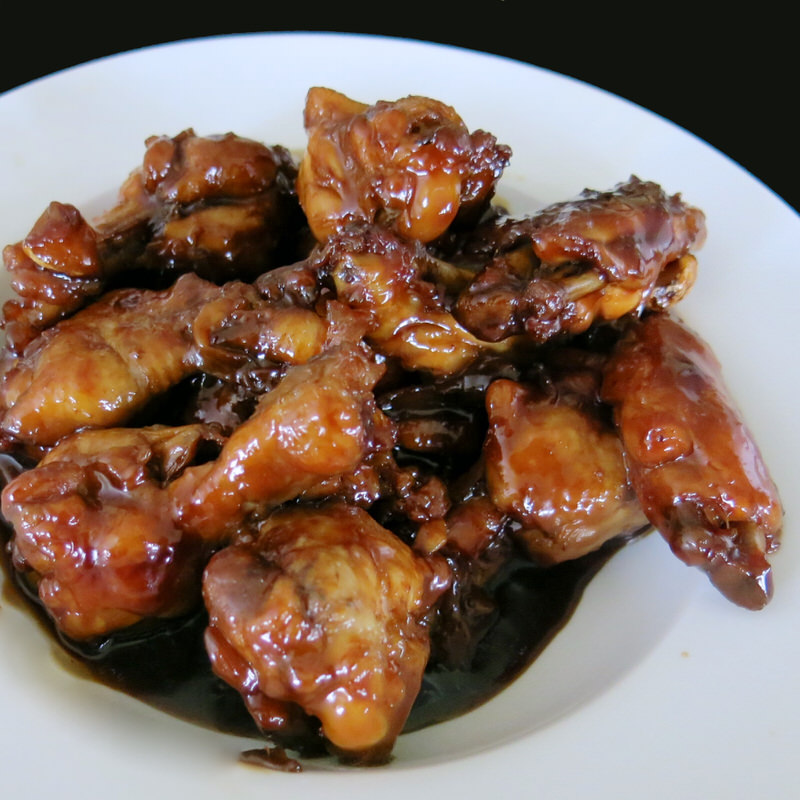 I could not wait to send home all of the ingredients and the instructions for my mom to make them in her own machine. She loved them. And now, I cannot wait to share them with our Thermomix Clients at the Cooking Class we are having in Edmonton this weekend. We are making both the ribs and the wings. I will write about the ribs, too. But, it is the wings that are my favourite. I was too impatient to share this recipe. I just love it. Let me know if you do, too!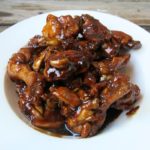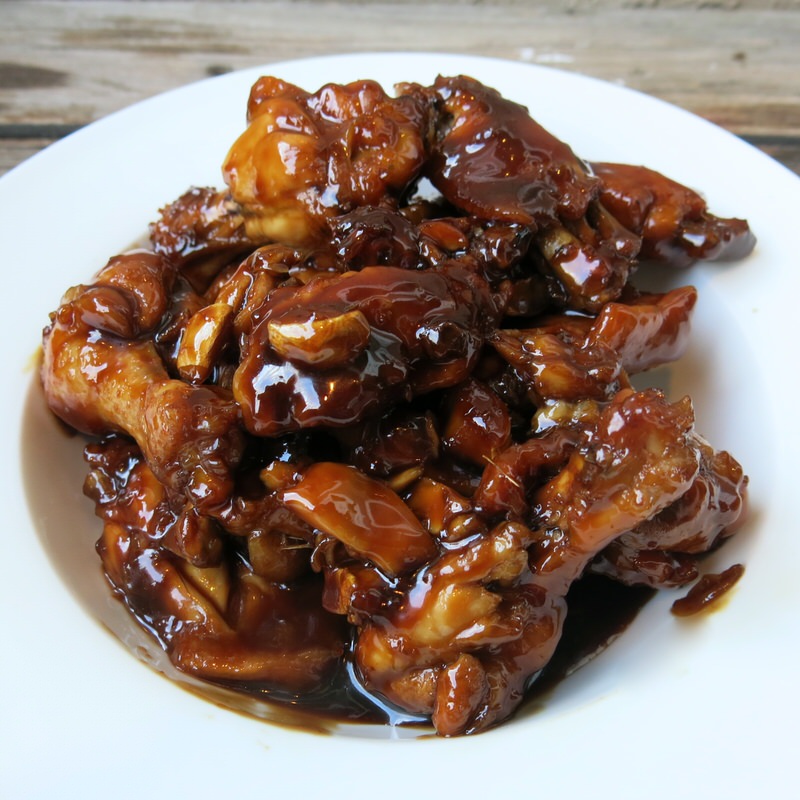 Sticky Sweet and Sour Chicken Wings
This delicious recipe takes 5 minutes of preparation -actually less - and 30 minutes to cook. Spectacular. You new favourite go-to recipe.

Ingredients
Ingredients for Pre-Weighing:
50

grams

rock sugar

50

grams

rice vinegar

30

grams

Chinese rice wine

Shaoxing OR Hua Tiao wine

15

grams

light soy sauce

15

grams

of braising sauce below
Ingredients for Wings:
20

grams

cooking oil

20

grams

fresh ginger

cut into thin slices or 4-6 "chunks" for easy removal

750

grams

wings
Ingredients for Garnish
toasted sesame seeds

green onion

sliced thinly on the diagonal
Instructions
Instructions for Pre-Weighed Ingredients:
Pre-weigh rice vinegar, rock sugar, Chinese rice wine, and sauces in small bowl on lid; set aside
Instructions for Wings:
Place cooking oil and ginger into TM bowl; sauté for 30 minutes at 120℃ on Reverse speed 1 without Measuring Cup

After 5 minutes, through hole in lid, add wings and sauce alternately twice into TM bowl; do not remove lid as heat is lost and cooking time is drastically affected

Serve hot garnish with toasted sesame seeds