The Local Foodie Connection
A Canadian Foodie Meets….
January 2010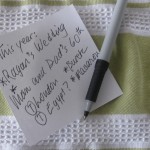 January pursuits are minimal as I am basically tidying up all initiatives started in the fall:
cleaning up the back end of this website. I have learned a great deal from Chris, and from the countless hours spent re-formating the information from my old site.
entering all of my Christmas Baking recipes
initiating liaisons between SFE member and young chefs at NAIT as well as other SFE initiatives:

Sylvan Star fieldtrip
membership initiative
Old Strathcona Farmer's Market (all markets?) tables… (not this month)

training the chefs at the CookBook Company Cooks (Gail Norton's store) in Calgary where I have placed a Thermomix machine to teach them on how to use it in their classes
writing my school report cards.
February 2010
February was a rather political month for me:
I joined a national group called Bloggeraid and campaigned for HO2pe for Haiti
I became involved in supporting the GEA's position regarding incorporating a local sustainable food supply system into the city's 10 year Municipal Development Plan
March 2010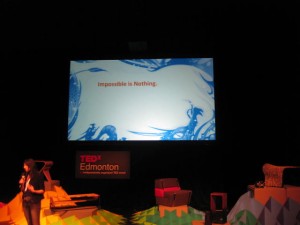 March opened up opportunities I had not imagined: IMPOSSIBLE IS NOTHING
April
May
June