Thermomix Pina Colada Frozen Yogurt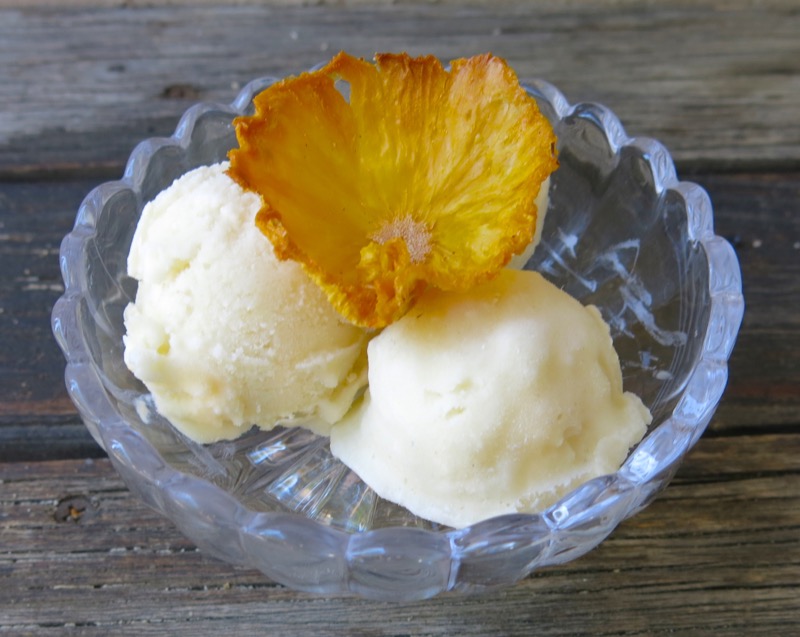 Life is good. This frozen yogurt is spectacular, if you are a frozen yogurt fiend like I am.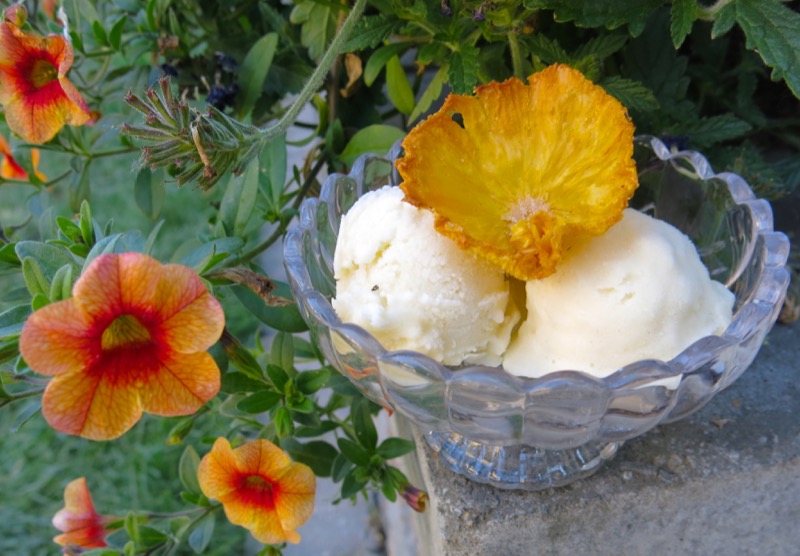 I am so blessed. I have had a dear friend since I was 12. Let's count those years of friendship…. 1, 2, 3 … 49 years of friendship. And, our daughters are also dear friends. My daughter, Lauren, stood up for Marie's daughter, Amy, at her wedding. Lauren had her first child last year, Amy had her first child last week. Miracles continue to happen within each of our families. Both babies are healthy and thriving. I hope that the children of our children will be the dear friends Marie and I have been, and the fast friends Amy and Lauren have been. Yes. Life is good.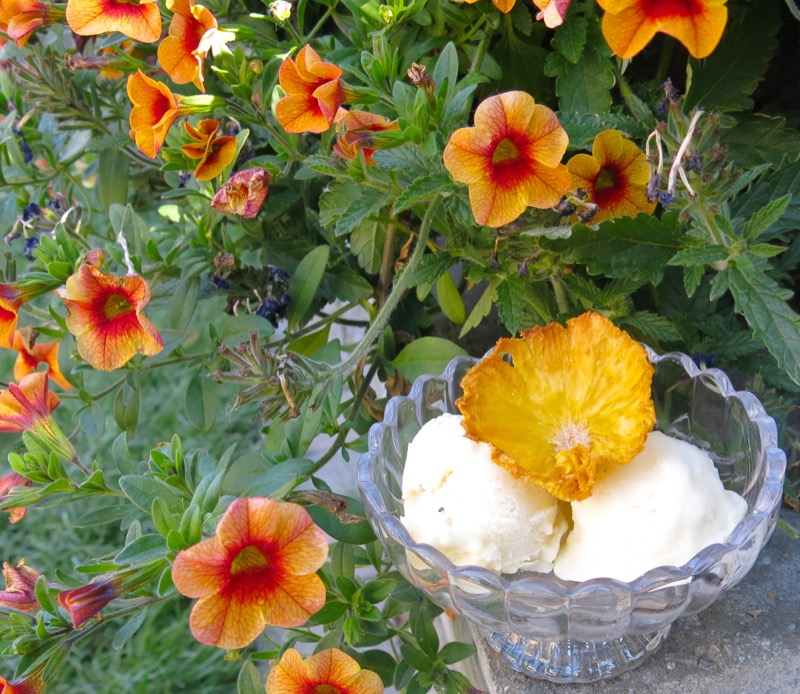 And, so is this Pina Colada Frozen Yogurt. Did I say that? It is so, so good. This will most definitely be my go to sweet treat this summer! Visiting Amy, a week or so ago, to take over a little gift for the baby, she served this. I was completely smitten. When I go to Salt Lake City to visit Lauren's family, my favourite treat is the tart frozen yogurt with fresh raspberries from one of the frozen yogurt places there. I don't frequent them here, but tart frozen yogurt with fresh raspberries is most definitely one of my favourite treats.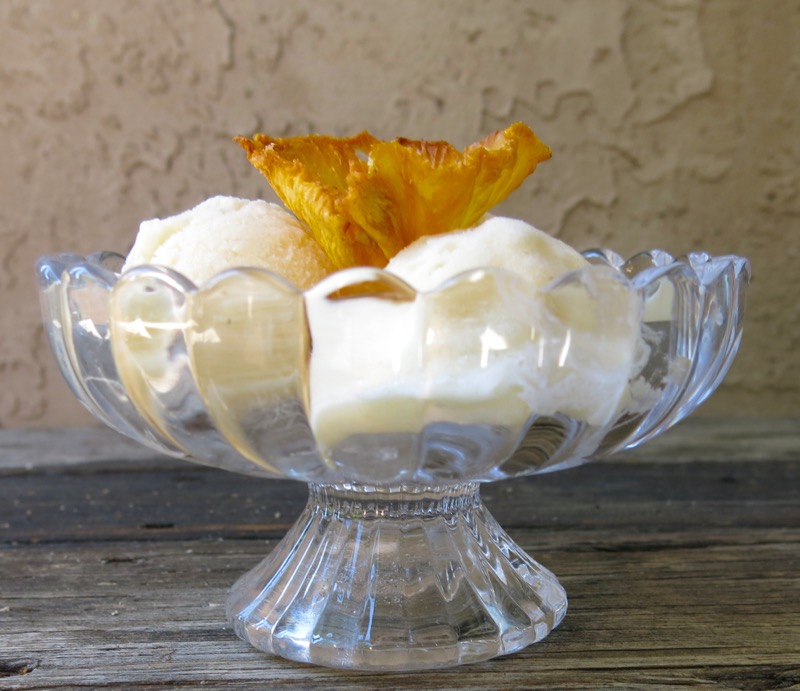 I have never made a frozen yogurt and had no idea it was this easy! This is a three ingredient, healthy, tart and tasty, very satisfying and refreshing bowl of summer goodness. Of course, I do make my own yogurt, all of the time. That will be my next step. More frozen yogurts made with my own delicious homemade yogurt. But, for now, I am following the flavour profile of this recipe, and switching it up a bit.
Frozen Pina Colada Yogurt in the Thermomix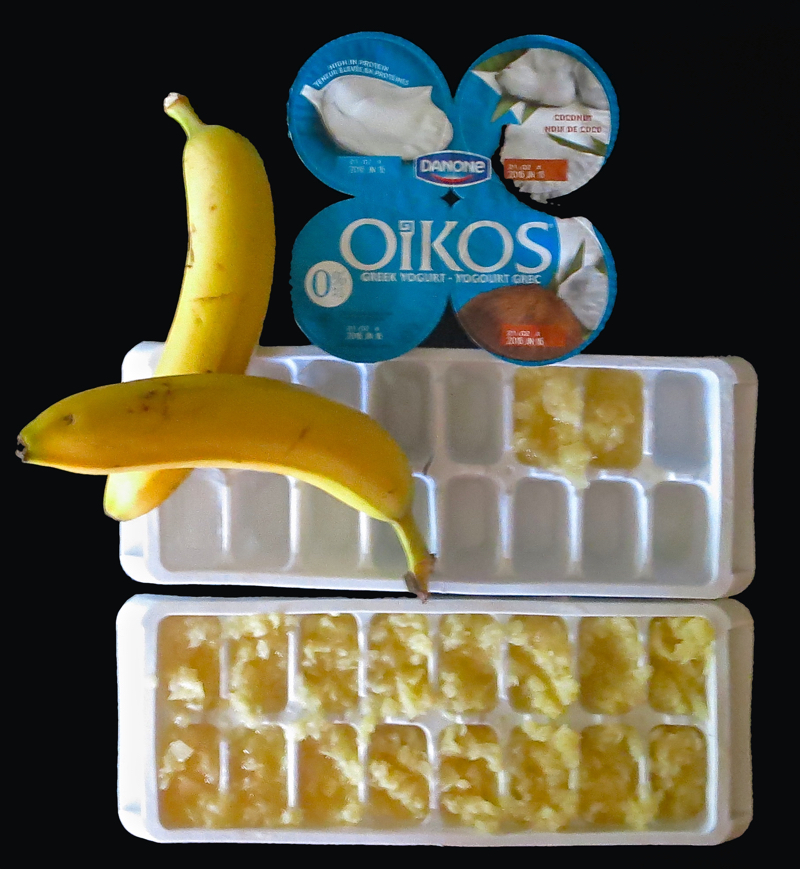 The coconut yogurt is key. I might try a coconut extract next time with my homemade yogurt, as I did find very good brands of coconut yogurt without preservatives, but could not find any without at least a little sugar. There is very little sugar, but my preference would be none.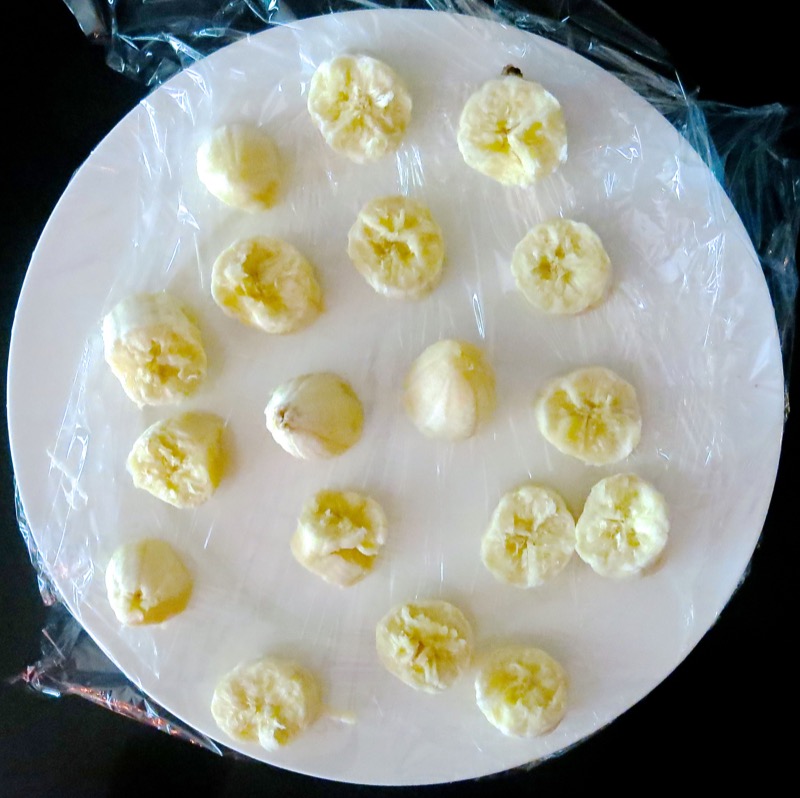 This is where I was inspired by Amy's recipe, but "switched it up" as chunked up a banana and froze it.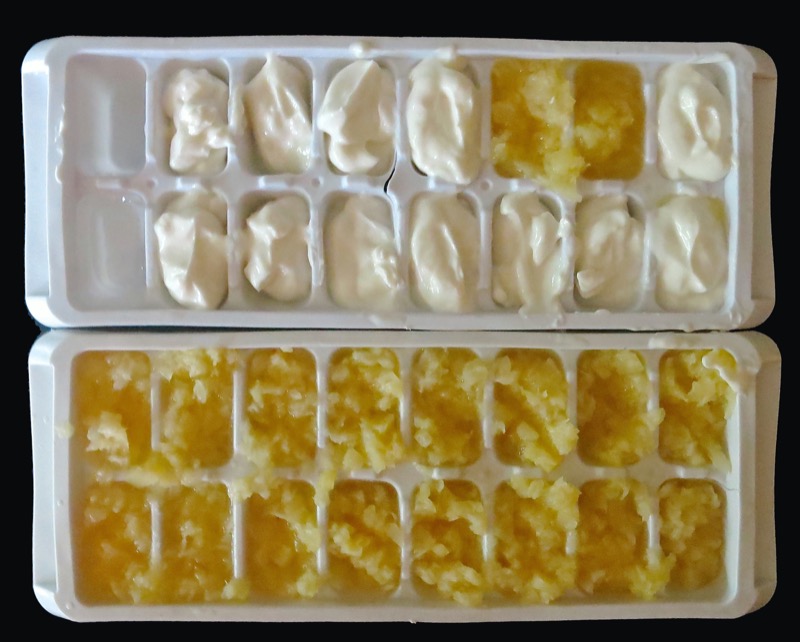 I also froze the pineapple and the yogurt in ice cube trays.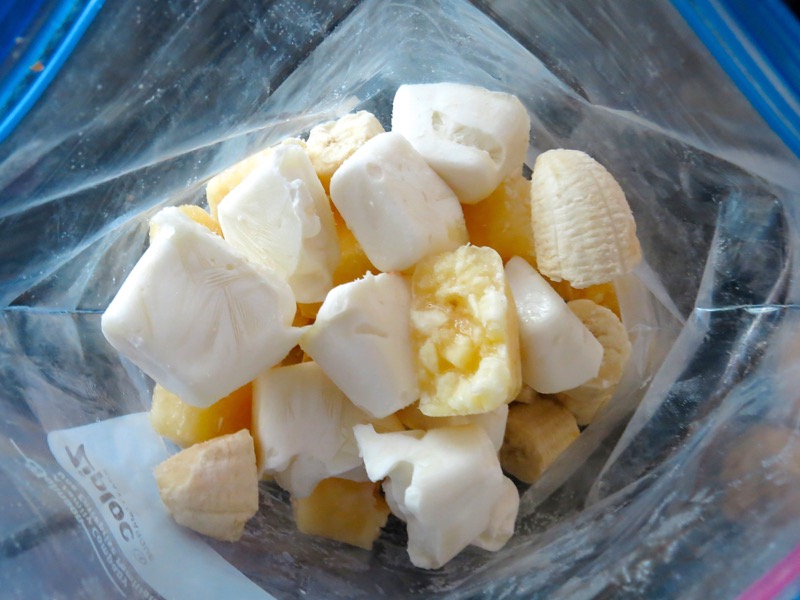 All ingredients into a zip lock bag until I am ready to make it.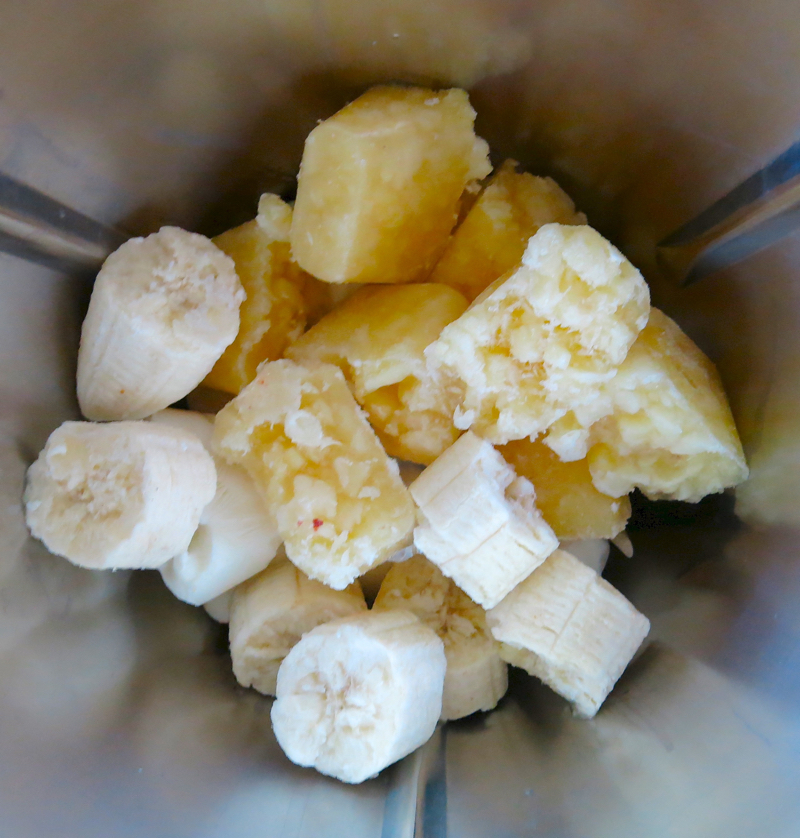 I actually ended up making a double batch. As I have a lot of experience with the power of the Thermomix machine and making ice creams and sorbets in it, I was inspired to freeze the ingredients, as there is usually instant gratification as the process yields ready to eat consistency.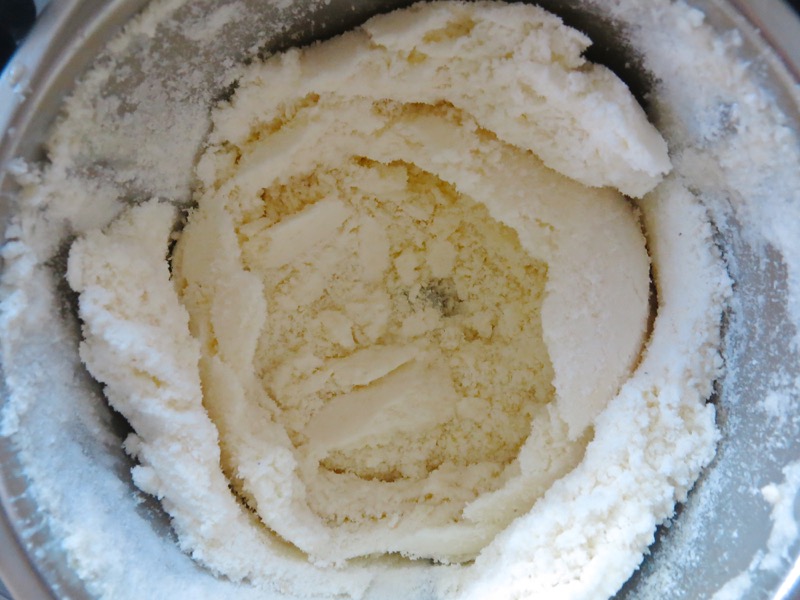 But, I forgot, I freeze my fruit only, not my cream, when making ice cream in the Thermomix. As I had frozen the yogurt, too, I got the wildest concoction that was incredibly fun! Frozen yogurt dust! Kids would love it. Seriously.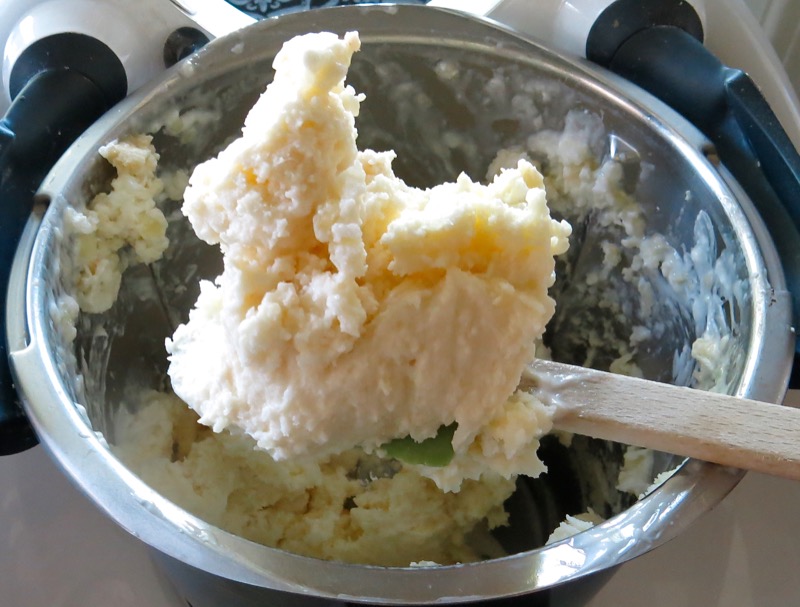 However, as that was not what I was looking for, I double the recipe (I had enough frozen fruit and yogurt in the fridge to do this spur of the moment) and added the refrigerated, not frozen yogurt. The consistency was thick and indulgent and gorgeously compelling.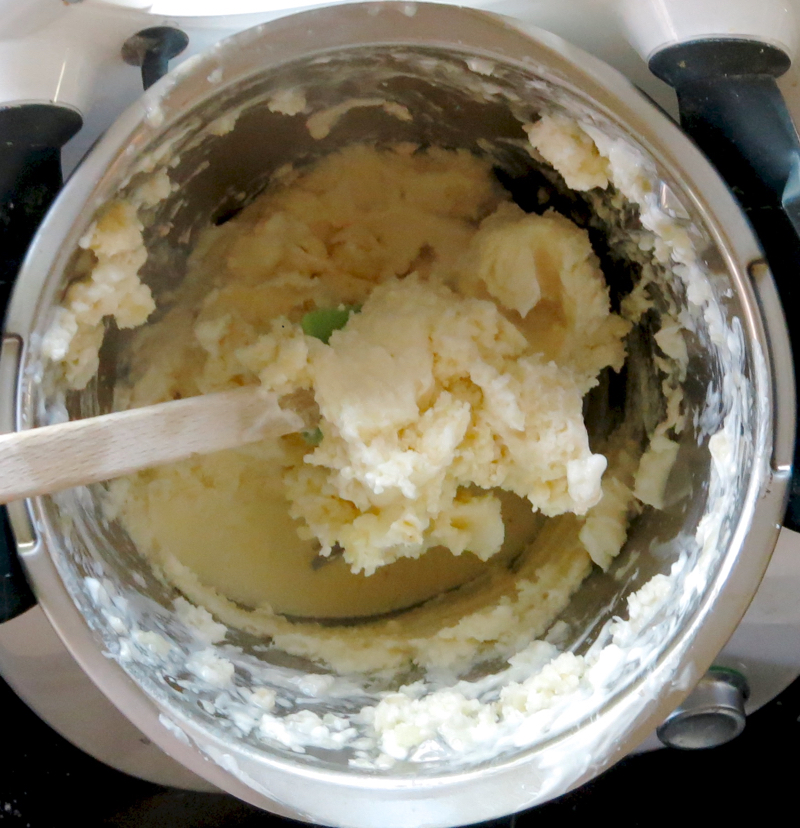 Talk about ready to eat consistency! What a perfect product hot off the press!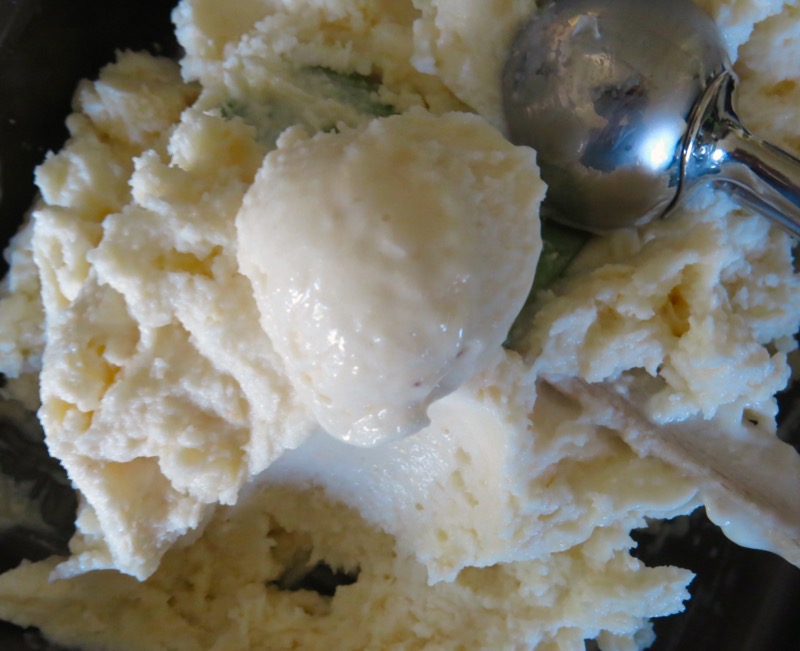 I could scoop ball after ball like this.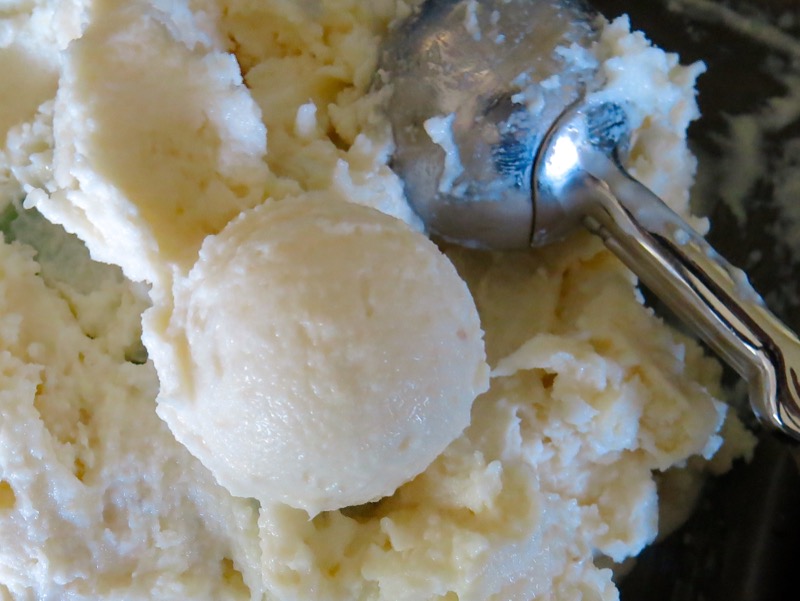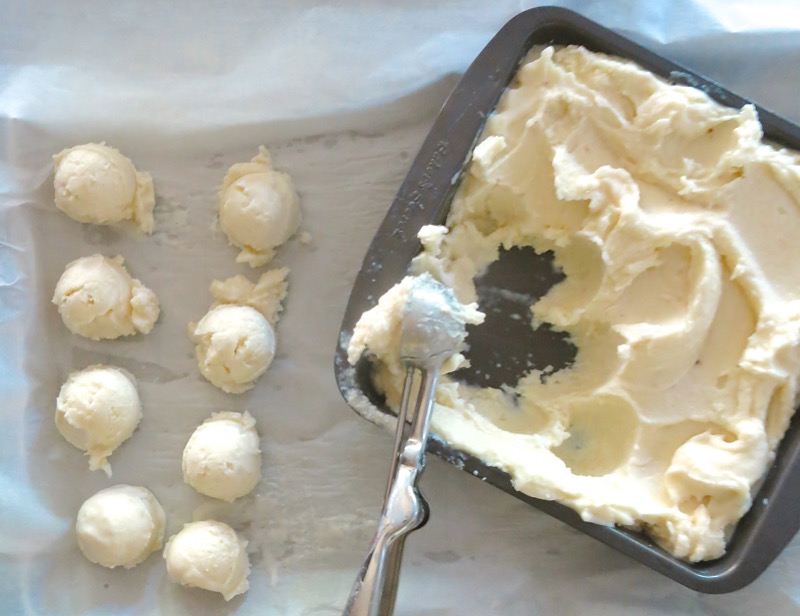 So I did. And then I froze it, and made more balls. Why? I am having a baby shower for Amy, and this will be one of the three "ice creams" served on mini-cones.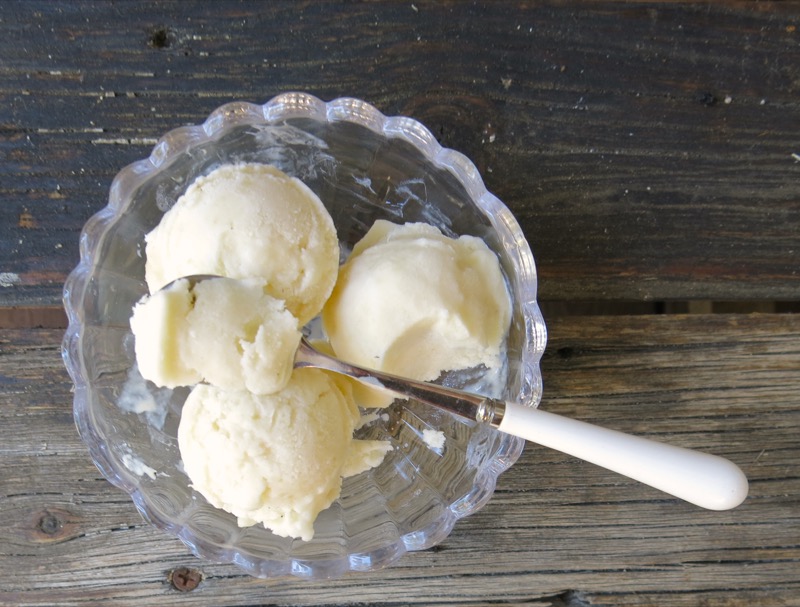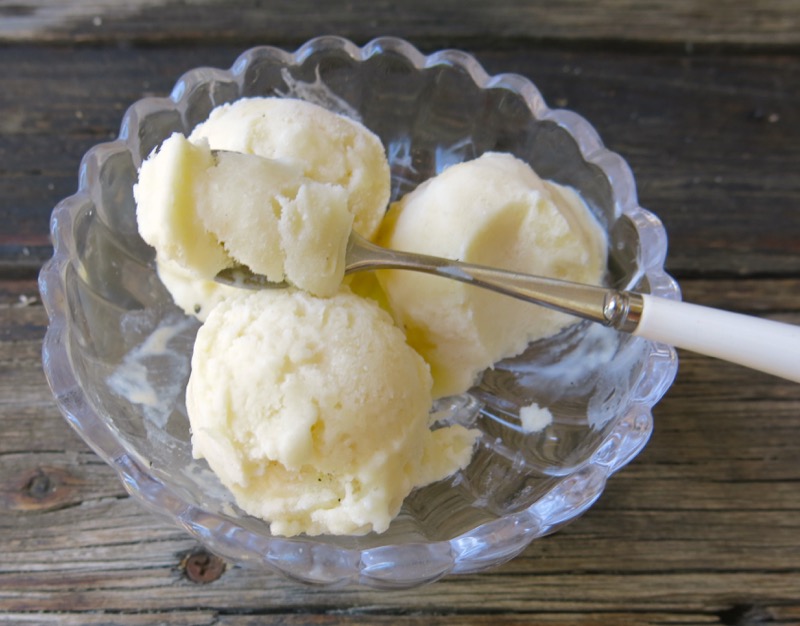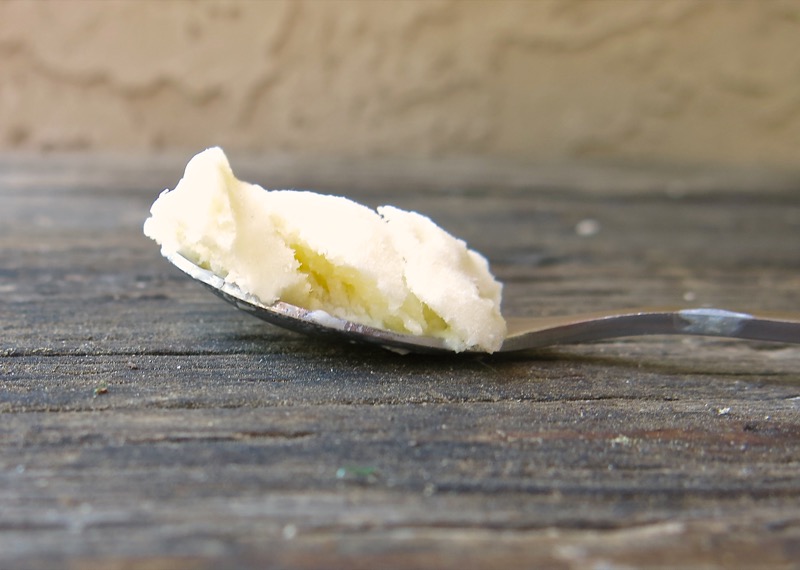 It does need a good 15 minutes to thaw if frozen solid, before scooping, and even then, it doesn't melt fast, which I really appreciate as it lasts longer. It is still creamy and the tang is addictive.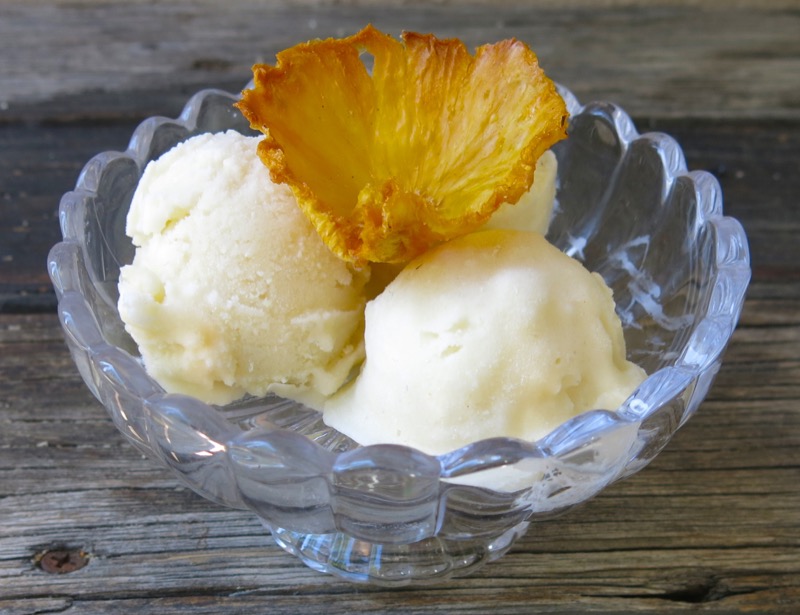 How to garnish Pina Colada Frozen Yogurt? With a Pineapple Flower, of course!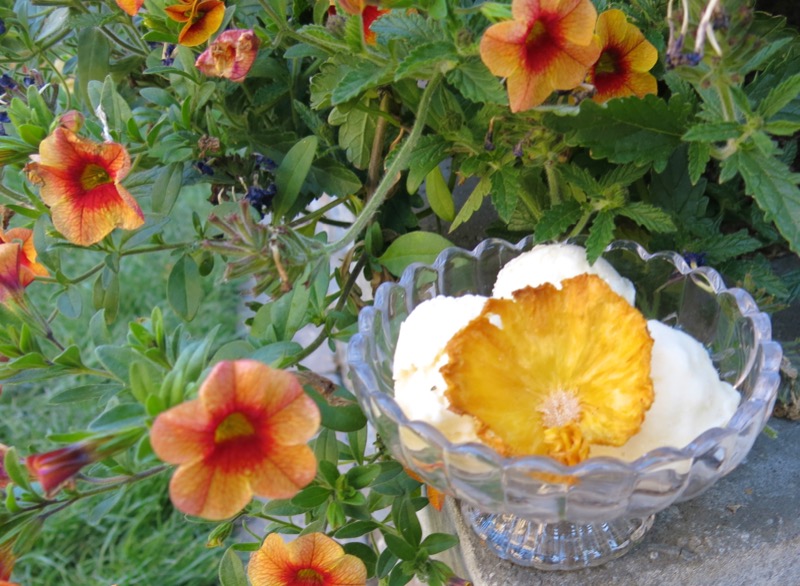 Aren't they every so adorable? Honestly, sometimes, I think I live under a rock. Have you heard of pineapple flowers? I had not. They are very easy to make and well worth it as they are delicious and show stopping. I came across them when looking for a garnish for the Hummingbird Cup Cakes I am making for her shower. And, voilá! Perfect for Pina Colada Frozen Yogurt, as well!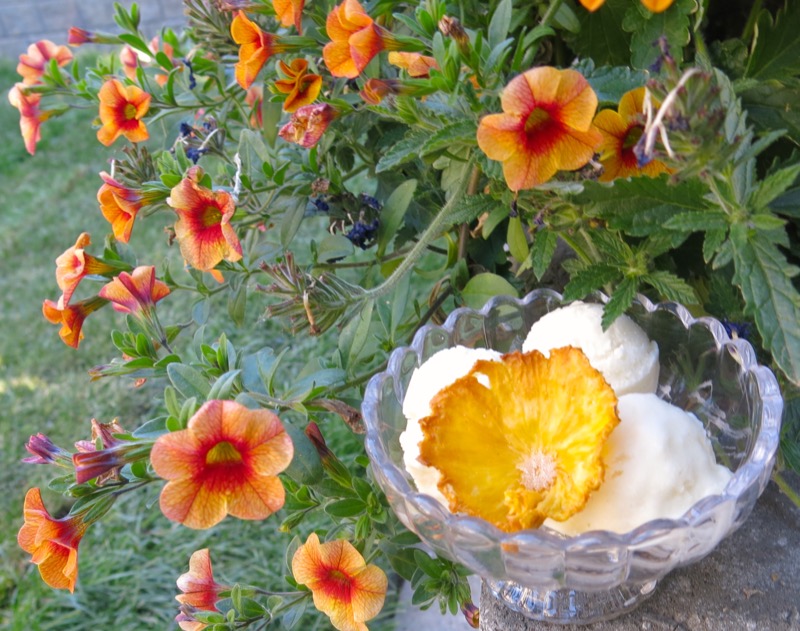 Remember: don't freeze the yogurt!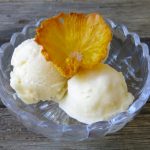 Pina Colada Frozen Yogurt


Three simple healthy ingredients create a tart refreshing and satisfying hot summer day treat!
Ingredients
100-120

g

or 1 medium banana

, broken into chunks, and frozen

250

g

or 2 cup frozen pineapple chunks

, fresh or canned

400

g

or 4 individual containers coconut Greek yogurt

, 2 (200g) frozen

Pineapple Flowers to garnish
Instructions
Weigh ingredients in separate bowl on top of TM lid; set each aside

Spoon pineapple into ice cube trays; freeze

Break banana into ice cube size chunks; freeze

Weigh yogurt into TM bowl (or a food processor) and add frozen pineapple cubes and banana chunks; combine until smooth for 30 seconds on speed one to 10, using spatula to plunge through hole in lid to keep ingredients near blade (more time, if required, for desired consistency)

Scoop into bowls or cones immediately or pour into loaf pan and freeze; thaw 10-15 minutes before serving

Garnish with Pineapple Flowers
Recipe Notes
The photos indicate a double batch
Snow Cone
To make ice dust or very fine snow cone like texture as in photo, above, freeze all ingredients (all yogurt)