Of All Smells: Bread!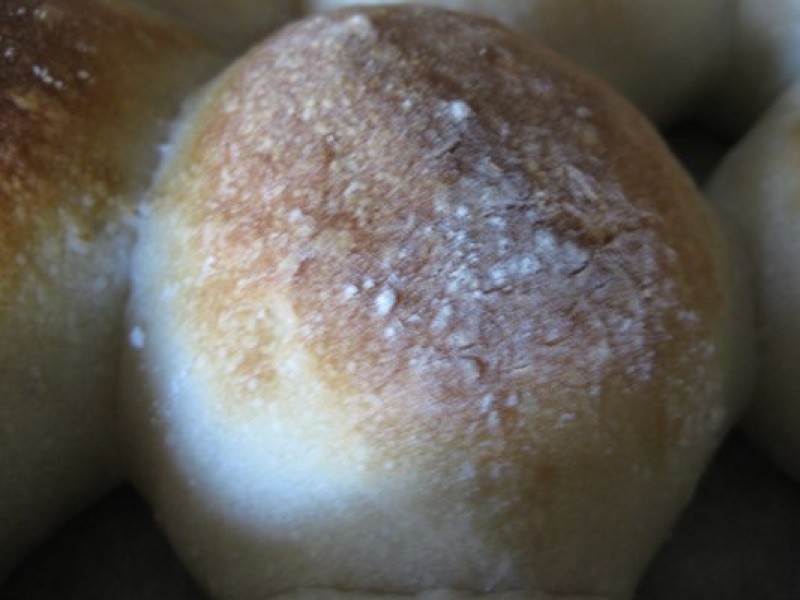 There is nothing more characteristic of the prairie home than homemade bread. It is in my blood. I have always loved making it. I have always been interested in making it. I bought my first Magic Mill stone wheat grinder when I was 18. Working full time for the past 20 plus years has certainly curtailed my bread making as it is a bit time consuming for one not at home through the day. Now, with my Thermomix, I can effortlessly bake wholesome homemade bread, and grind the wheat with it, to boot, should I choose. (Yet, I still can't part with my Magic Mill.) Though, this is not a "commercial" for the Thermomix. Like a calculator, you have to know how to do the math before you can use it properly. There is nothing as gratifying as working the dough to get that pillowy soft consistency that you feel growing even as you place it in its proofing bowl. And, who did discover that these four basic and simple ingredients (salt, water, yeast and flour) could create such fragrant sustenance?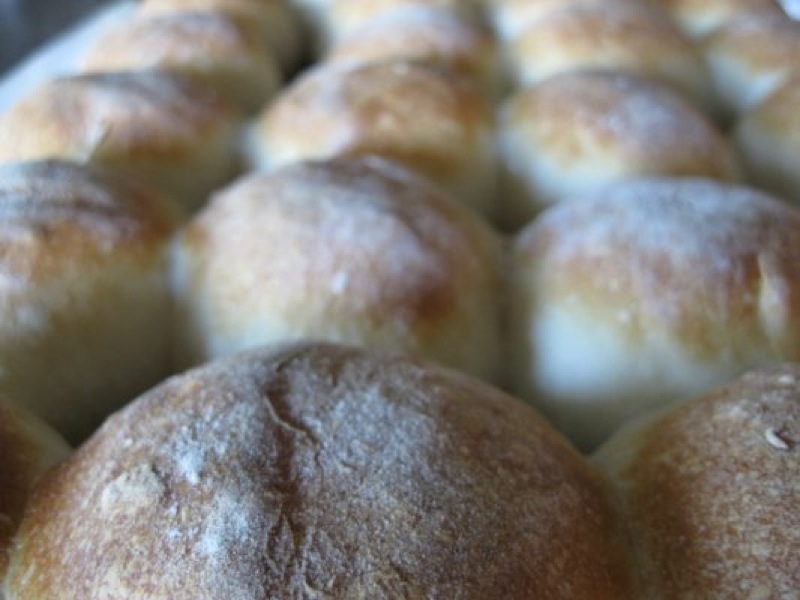 This most basic of recipes for white bread also works well with finely ground whole wheat flour and for baking buns.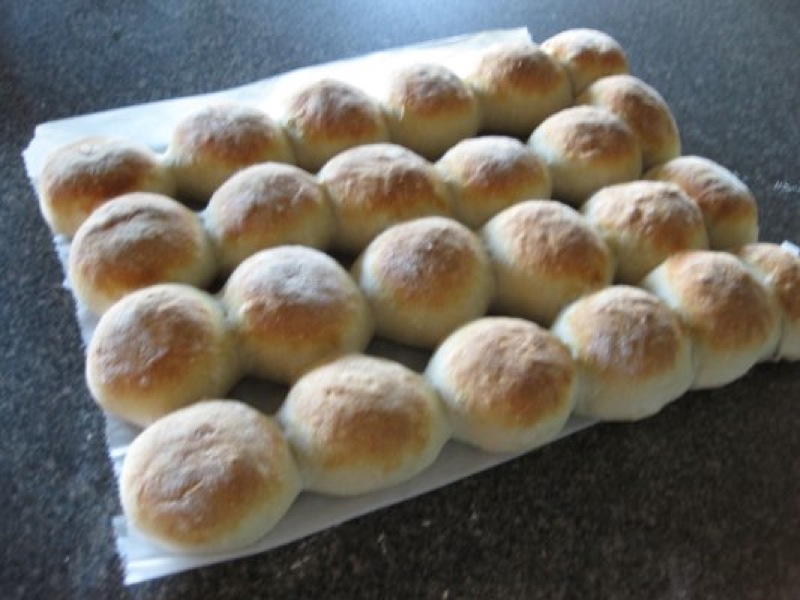 This Basic White Bread recipe is extremely versatile. Take a look at what I have done with it here and here. There is nothing that says "HOME" more than the smell of yeasty bread wafting through the air. Butter it. Taste it. Savour it. Home.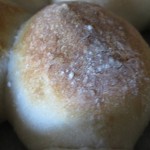 Of All Smells: Bread


This is a very versatile recipe for a basic white bread dough. Dough is only 4 ingredients. It is how you work with the dough that makes all the difference.
Ingredients
500

grams

flour

10

grams

of salt

10

grams

of yeast

(not instant)

350

grams

of tepid water
Instructions
Instructions for using the Thermomix:
Scale flour and salt into TM bowl; combine for 5 seconds at speed 3.5

Scale dry yeast granules into TM bowl, or same weight in wet yeast; combine for 5 seconds at speed 3.5

Scale water into TM bowl; combine for 10 seconds at speed 4-5, until mixture starts clumping

Set time for 3 minutes on knead; stay near the machine while it kneads the dough

Remove from TM bowl; place in lightly floured bowl in warm dry place to proof for about an hour, or until until doubled in size

Once doubled in size, carefully follow the instructions within the slide show below to make either bread or buns

Let rise for 45 minutes and bake at 500 F for 12 minutes
Instructions without a Thermomix:
Weighing flour for bread making is best; weigh flour into a large basin

Add salt and combine; add dry yeast granules, or same weight in wet yeast; and combine with fingers working it into flour (salt and yeast should never touch when making dough)

Weigh water; add water around edges of basin, using D-shaped spatula with your hand to work water into dry ingredients

Mix water into flour thoroughly; this is a highly saturated dough (do not add more flour)

Pour mixture onto working surface; using D-shaped spatula, gather all flour into dough and form a ball (it will be sticky)

Dust hands lightly with flour; throw ball of dough onto counter in a circular motion, using both hands to gather it in, then throw it out onto the counter, pulling it back in a circular motion (it will stick at first, but after about 15 minutes, gluten with be worked enough to stop sticking, and you will then make a ball with the dough

Sit it in a warm place to proof until double in size, about an hour

Carefully follow instructions within slide show below to make either bread or buns

Rise for 45 minutes; bake at 500 F for 12 minutes