A burst of fresh, healthy flavours that are truly addictive!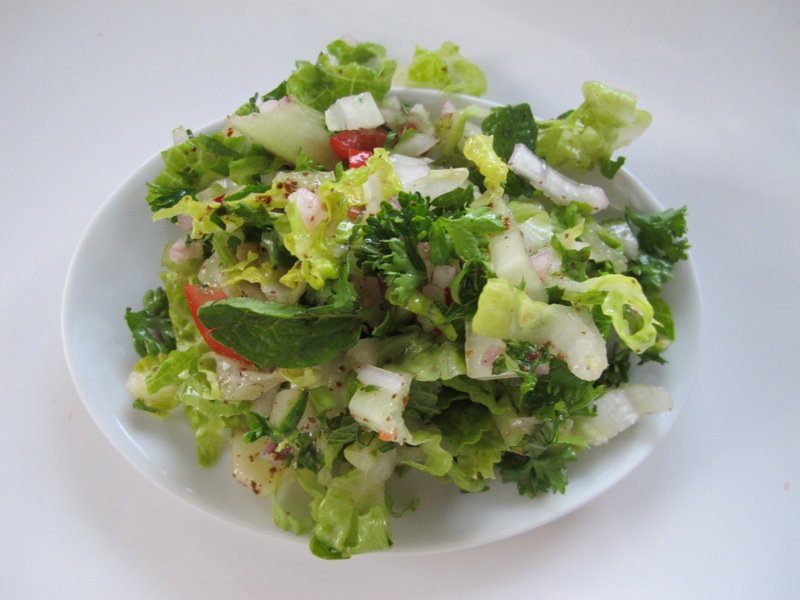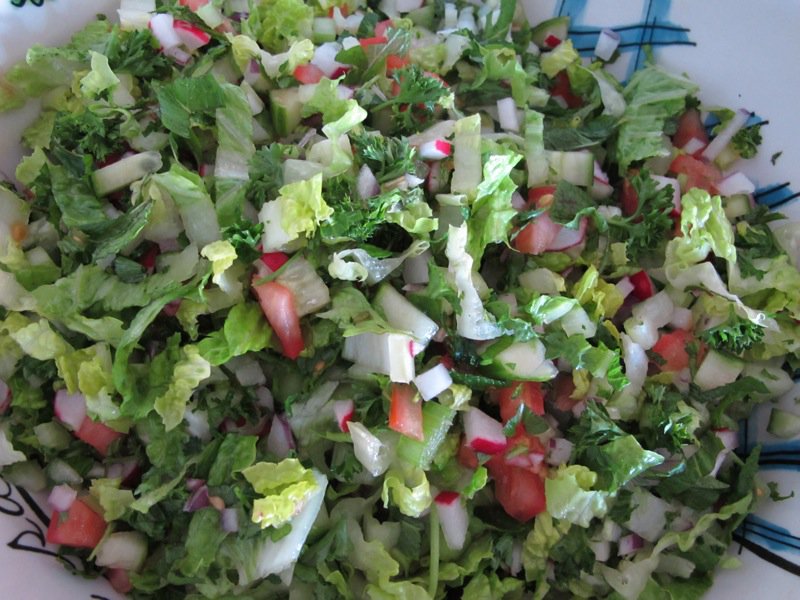 Looks like a "plain old tossed salad", right? Wrong! Looks deceive. It is SO much more than that. Although, a "plain old tossed salad" can be incredibly delicious, the flavours are usually somewhat familiar. A fatoushe sparkles.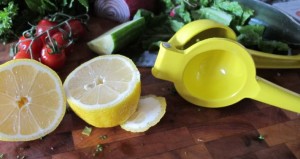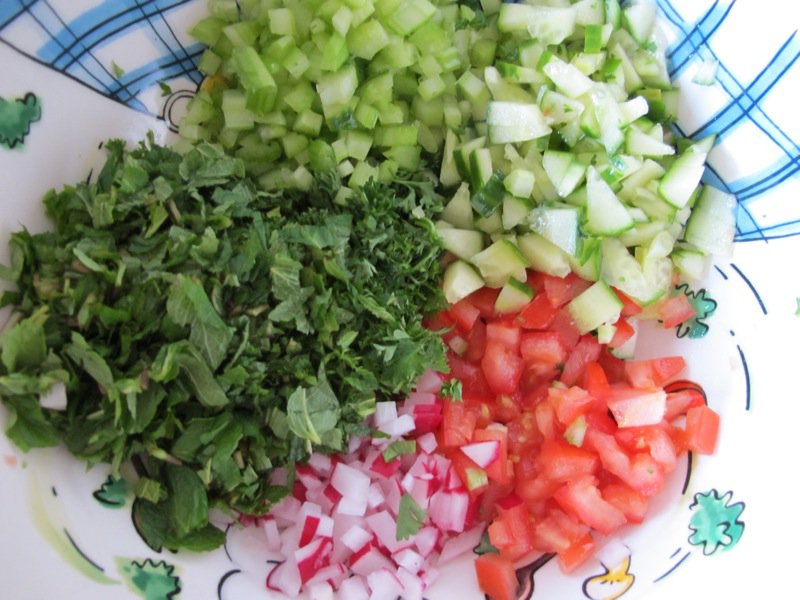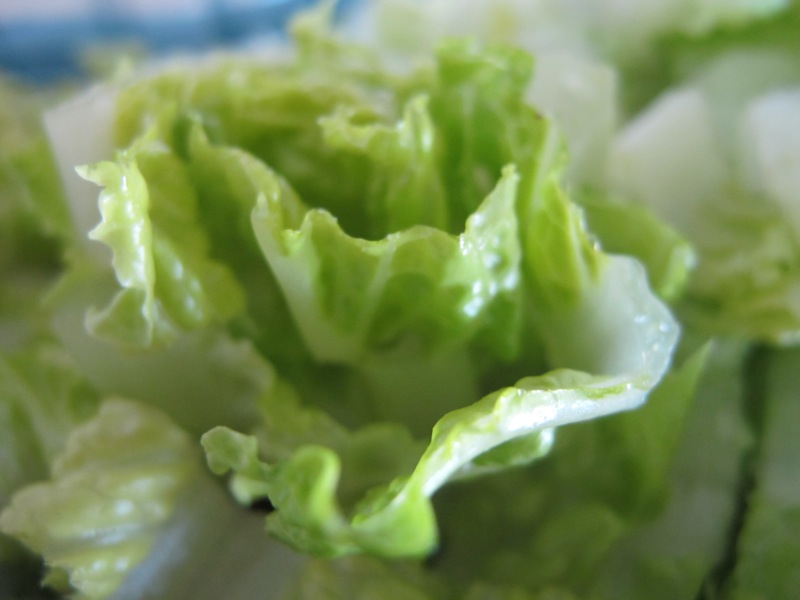 Yes, the mint does make it special, and the parsley… the fresh lemon, fruity extra virgin olive oil, and all of the vegetables diced quite small: the flavours meld together creating a "new fresh".
But, it is the sumac that really makes this salad sing.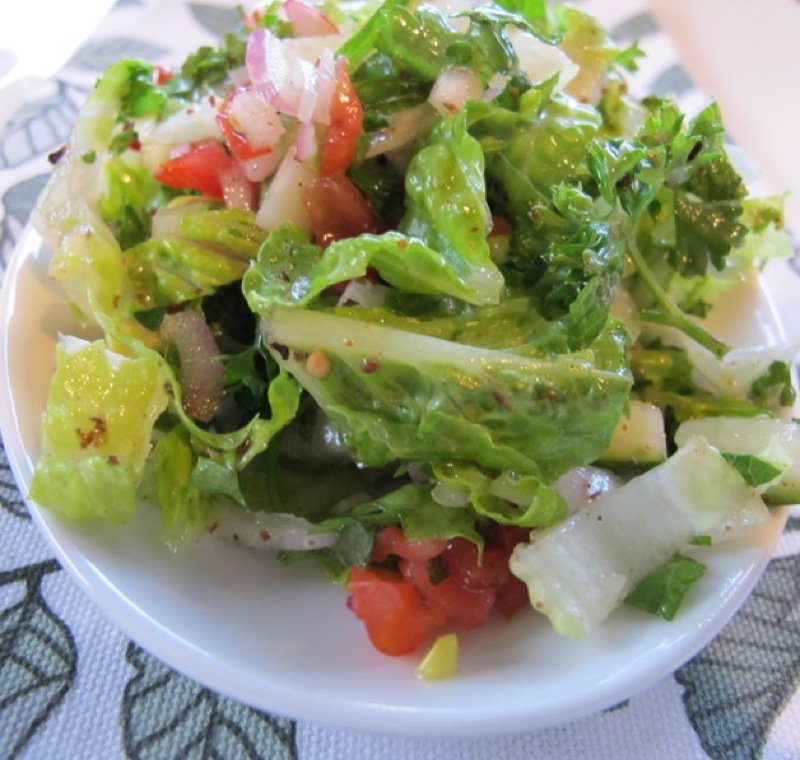 I met Shelley many years ago. She is my Bette Middler, Jewish Mama, friend: the best of the best. Her daughter Aviva was 14. My daughter Ragan was 12. I taught at her daughter's school and we met at a wedding that spring. It wasn't an immediate friendship. It was slow to develop, but a keeper. Now Aviva is mommy to two adorable little boys 5 and 7 years old, and Ragan is house hunting and wedding planning with her fiancé. Shelley introduced me to Greek home cooking. Now, clearly, she is not Greek – but she knows just about everyone in Edmonton from her era, and so there was no shortage of dinner guests when she wanted to have a party. I went into a deep Greek phase after meeting a chef at her house who taught me so many things. Kind of like Picasso's Blue Period. Then there was the Lebonese period. That honestly went no further than two salads: fatoushe and tabouli. Both were completely unheard of by anyone in the city at the time her friend Irka made them for us. I believe I ate fatoushe at every meal for the following two years. I could not get enough of it. Tabouli became my pot luck staple.
After adapting my cooking to Vanja's palate, many tasty items like this were off the list. Slowly, oh, so slowly, his primordial carnivorous palate is acquiring a small level of maturity and finesse. He now eats some shell fish and a far greater variety of flavours… but still refuses to eat anything with herbs in it unless it tastes "Italian". Mint in a salad? Feminine! Cilantro? Tastes like his "mouth just got washed out with soup". Parsley? Forbidden. Rosemary, thyme, sage, etc. cannot even be "snuck" into anything. He just looks at me with "that look" and shakes his head. I don't even try anymore. That is why having company is fun! I can be creative. Oh, yes. I have to have a little salad of tomato and onion, or something else very simple, on the side for Vanja. But – pretending that Spring has Spring and the Grass has Riz… I made fatoushe!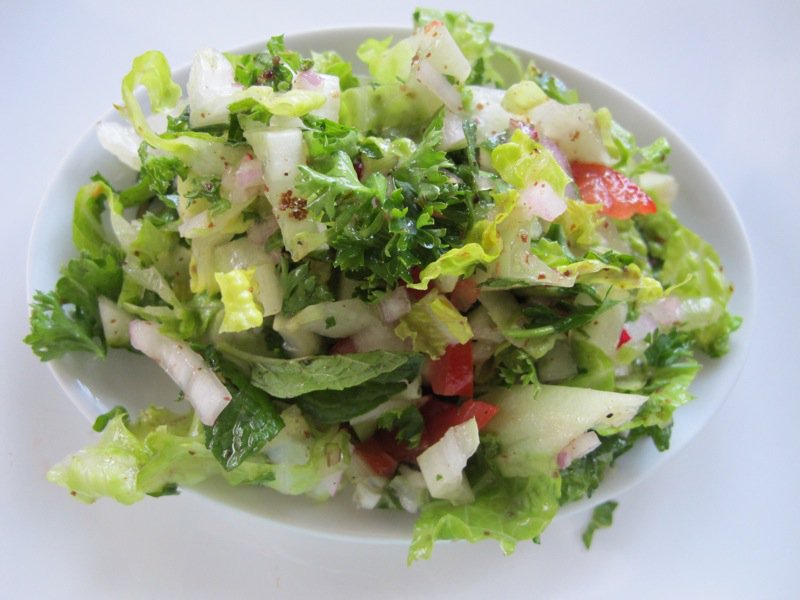 Fatoushe Recipe
Ingredients:
two beautiful ripe tomatoes, finely diced (or cherry tomatoes)
bunch of fresh, mild red radishes, minced
1/2 an English cucumber, finely diced
1/2 a medium red onion, finely diced
2 long stalks of celery, finely diced
a good sized bunch of mint, chopped
a nice bunch of parsley, chopped (I prefer flat leaf)
2 heads of Romaine Lettuce, outer leaves pealed away, coarsely shredded
juice of one large lemon
2-3 tablespoons of extra vergin olive oil
1 tablespoon of sumac (the "secret" ingredient)
salt and freshly ground pepper to taste
2 medium or large pita breads, toated, and crumbled coarsely
Instructions:
Wash and prepare all of the vegetables
Toss together; add remaining ingredients just before serving
Toss again, and serve
Did you notice there is no toasted and crumbled pita in my salad. It is really delicious with it, but equally delicious without it. You could equate it to a Caesar Salad without the croutons. Still totally delicious, but the croutons are the best part for some people. If I was doing this for company, or taking it to a dinner, I would definitely bring the pita for those who would be so disappointed not to have it. But, for me, there is no need. It is perfect like this.
The sumac is the ingredient that really takes this salad to a whole other level. Yes, it is that simple. A tablespoonful of sumac, and you have that extra bit of pucker power that is just addictive. I bought it at the Italian Center South.
Thank you, Shelley… and I think I need to have you for dinner again, soon. Fatoushe? XO