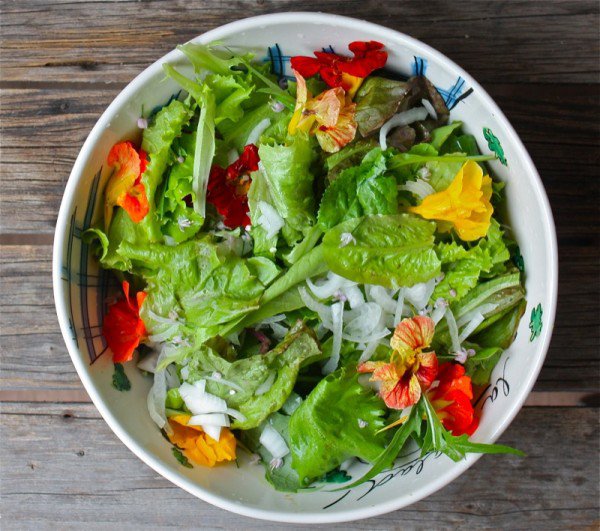 In mid June, I preserved my abundant chive flowers in vinegar. Though my favourite dressing for leafy Spring greens is our traditional family prairie recipe, I prefer a more robust dressing with the sturdier mid-summer greens so was delighted to make a vinaigrette with my newly preserved Chive Flower Vinegar.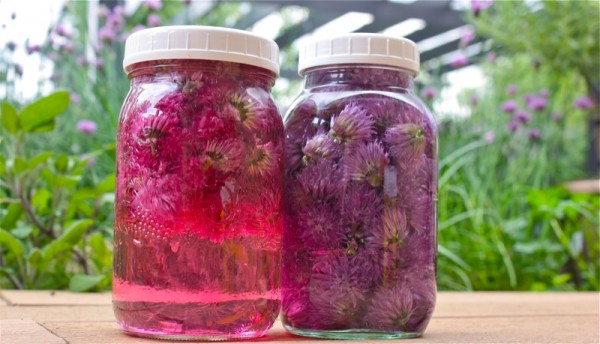 The colour is gorgeous, but the aroma is not as appealing: it smells like, well, Spring onions. Just not the aroma one expects from this kind of glorious hue.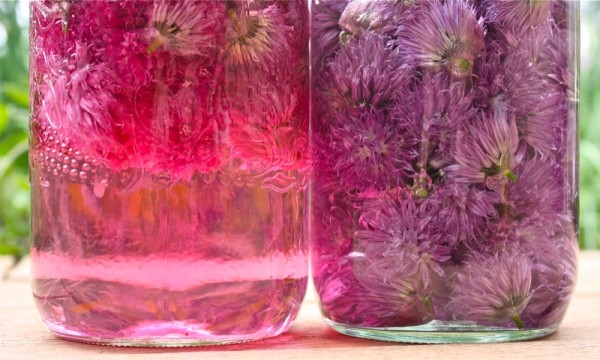 Frankly, I was suprised that the colour was not a predominant aspect of the c=vinaigrette I made. I was hoping it would be; the dressing came together with the complexity of flavour from the Chive Flower Vinegar, but the colour did not hold its own. The ingredients are simple: Chive Flower Vinegar, a really good fruity extra virgin olive oil (from Tuscany), a hearty dollop of Dijon, and salt and pepper. I did emulsify the dressing in my Thermomix.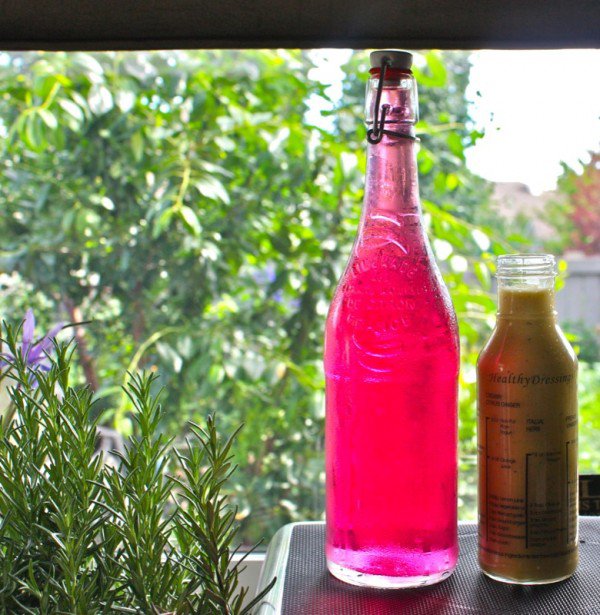 Then took my beloved little wooden garden gathering crate (that I proudly wrestled from a Calgary florest) and went gathering greens for our supper salad from our garden. Oh, what pleasure!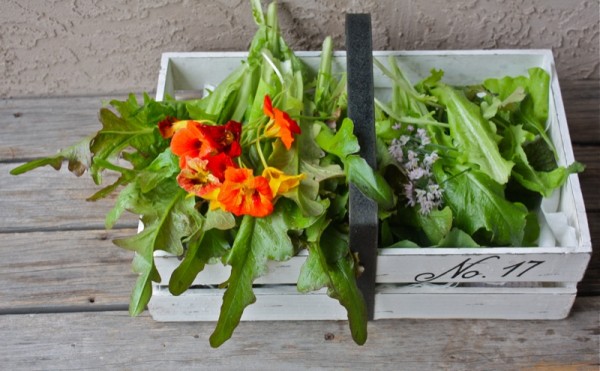 Heirloom Oak Leaf, all sorts of other greens, mature maché, lovely tender bulbous butter leaves, all colours, all kinds with spicy Nasturtiums, bright and juicy Nodding Onion Flowers and a few tart sorrel like Begonia petals. Yes! Brittany Watt taught me that Begonia petals are edible: citrus tart sour tang!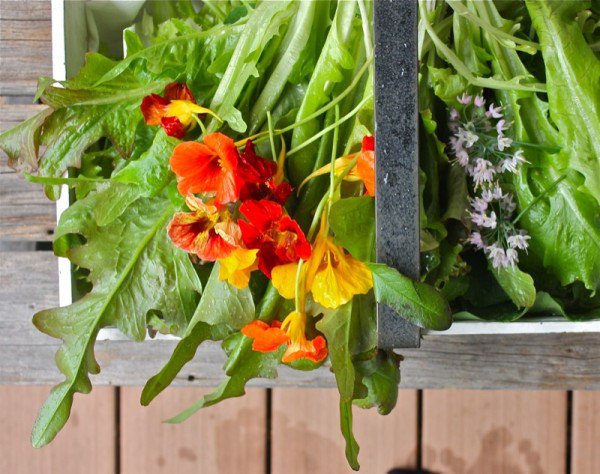 Thinly sliced onion is always a must.
I grew everything but the onion!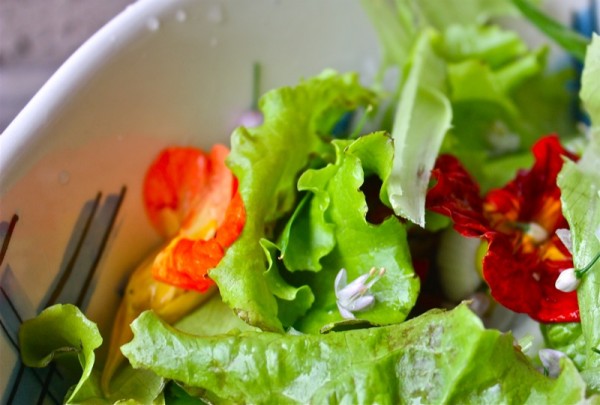 The Chive Flower Vinegar surveys the few florets left in my chive bed.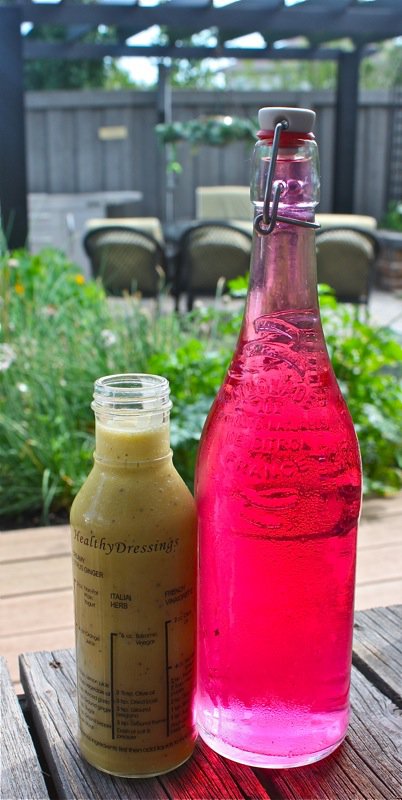 The dressing was bold with a lovely light allium scented background that made the Chive Vinegar preservation "effort" definitely worthwhile. Yum!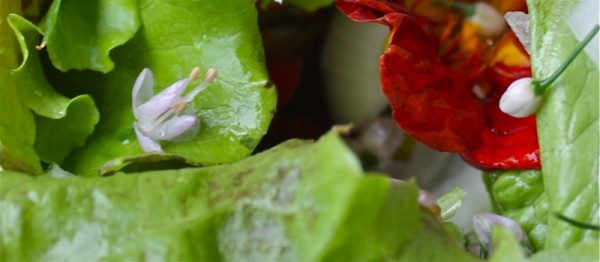 Chive Flower Vinaigrette Recipe
Ingredients:
1/2 cup Chive Flower Vinegar
3/4 cup Extra Virgin Olive Oil (I like the fruity kinds)
1 heaping teaspoonful of DIjon mustard, or to taste
1/3 cup white sugar
salt and pepper to taste
Instructions:
Please all the ingredients into your Thermomix bowl, or a blender, except the oil and the salt and pepper
Combine the ingredients, and turn the speed onto high, pouring the oil into the vinegar mixture in a very thin stream
Taste; season with salt and pepper
Toss greens well in the dressing and serve
Note: A little goes a long way