Bal Arneson's Paneer: I am dumbstruck it is SO easy…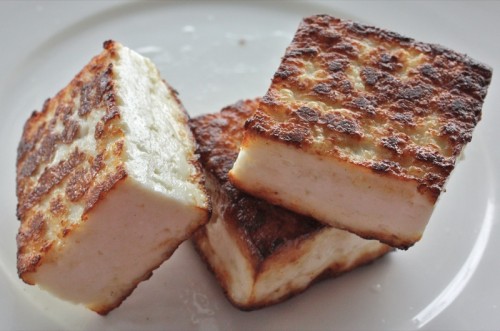 But it is not so economical. Oh, maybe it is. You will see how much I get out of two litres of whole milk.
Have a sieve and some cheese cloth (I use a tea towel like I do when I make my yogurt cheese) ready. Measure 1/4 cup of vinegar, and then bring your two litres of milk to a boil. That is how easy this is. It took about ten minutes to bring the ice cold milk to a boil in my heavy pan.
Remove from heat immediately and add the vinegar.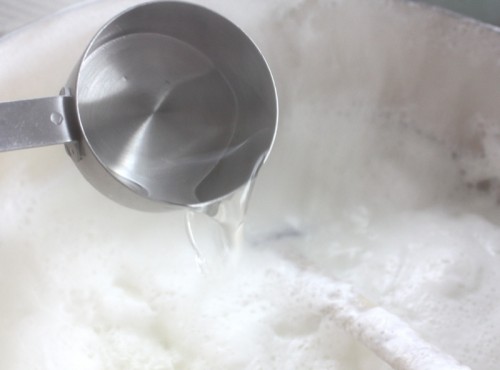 Stir. You will see the curds separate from the whey immediately.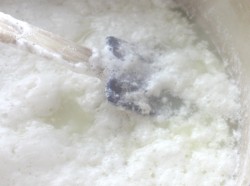 There is a lot of whey.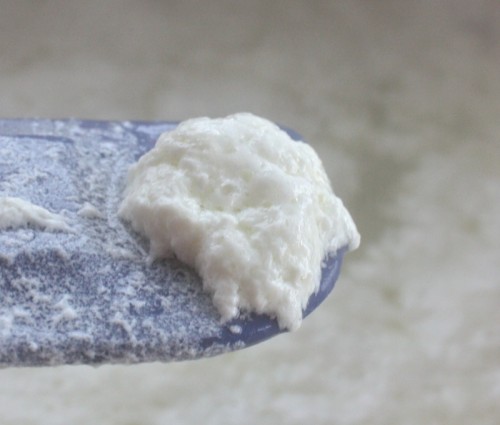 Pour the contents of the entire pot over the sieve covered with the cheese cloth. I left the entire sink underneath my sieve to catch the whey.
The curds now must be pressed.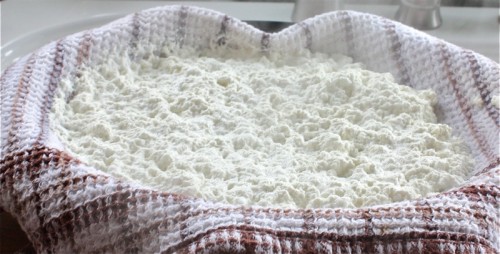 Turn them on top of each other to form a brick or a thick rectangle. The paneer is nicer when it is thick enough to have a soft textured middle.
Wrap the cloth back around the curds snuggly and place something very heavy on top to press out all of the remaining whey.
Twenty minutes later, remove the weight and unwrap the cheese.
It is not too fragile and not too stable. You can pick it up, but it will crumble quite easily with a little effort.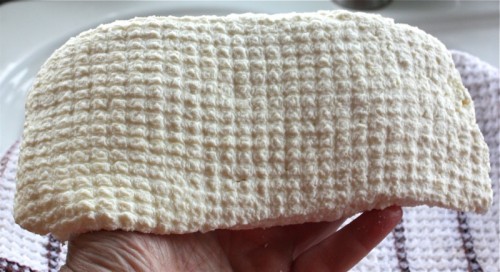 Cut it into pieces.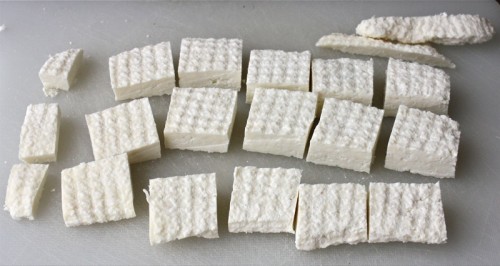 Bal says they are similar to Bocconcini. I say they are not. I love, love, love Bocconcini and I really enjoy paneer. Paneer is a much more dense, much less creamy, curd. Both are young cheese and neither is salted. This is a lovely young cheese that will take on flavours beautifully… and, it needs flavour to give it life.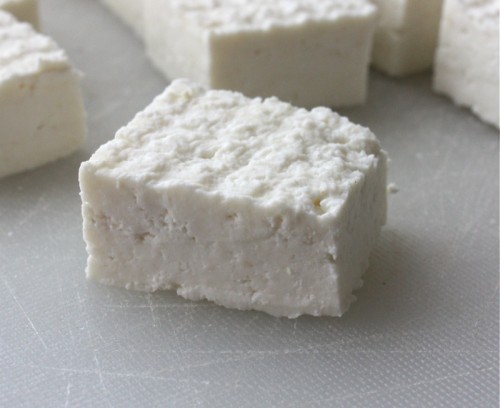 Bal showed us how to make a very flavourful Pakura batter to dip it in before frying. That really was tasty. I am just frying mine, as Bal did just before she added this to a chick pea dish. After it is browned like this, it is much more stable and will not crumble. I used olive oil and then actually drizzled some over it with a beautiful sea salt. That was nice. It needs something more, but it was still a tasty snack. A plot of the pleasure is in the texture. I find it so much better hot from the pan.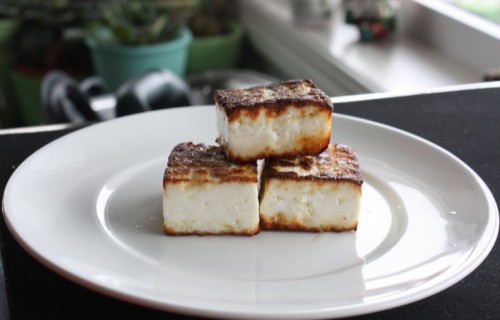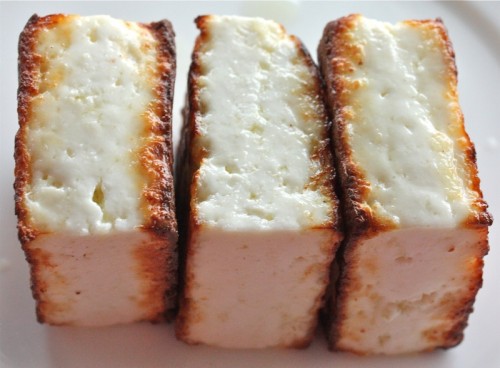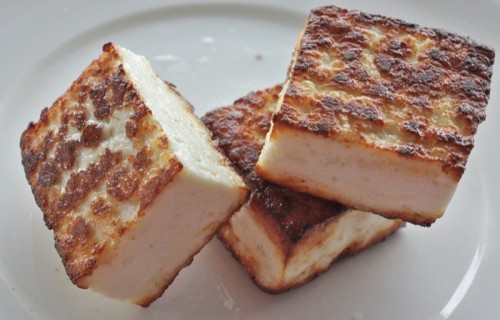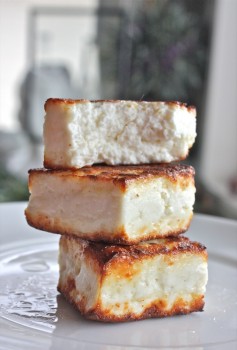 I am actually tickled pink that I learned how to make this and found out how truly easy it is to make. Shockingly easy.Now, the possibilities await! Thank you, Valiant Bal! XO