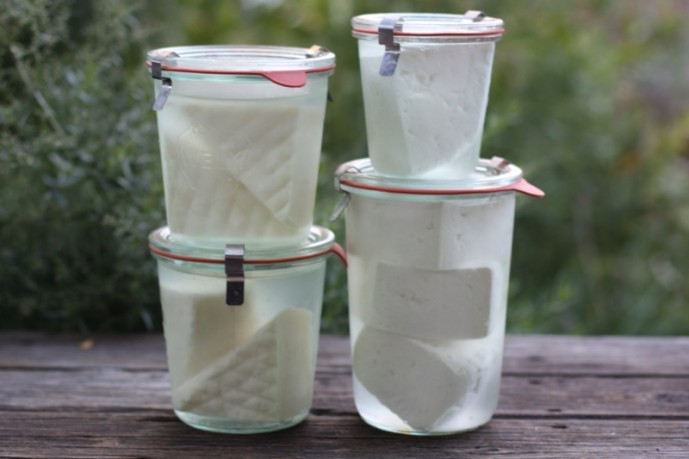 Was the give away our Feta and Halloumi making day at Smoky Valley Goat Cheese, or have we taken you by surprise?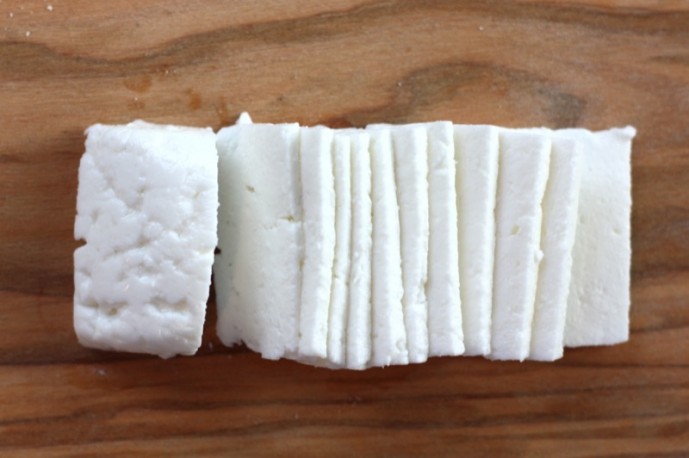 I have been working like a fiend to get these two cheeses under my belt and have learned a great deal. Feta is easier to make. You can use goat, sheep or cow's milk with this one, so everyone can participate! You will have to change the feta recipe if you are not using the goat milk as the enzymes in each is so different. If you are making cow or sheep feta, e-mail us and let us know how much milk you are planning to use and we will help you tweak your recipe!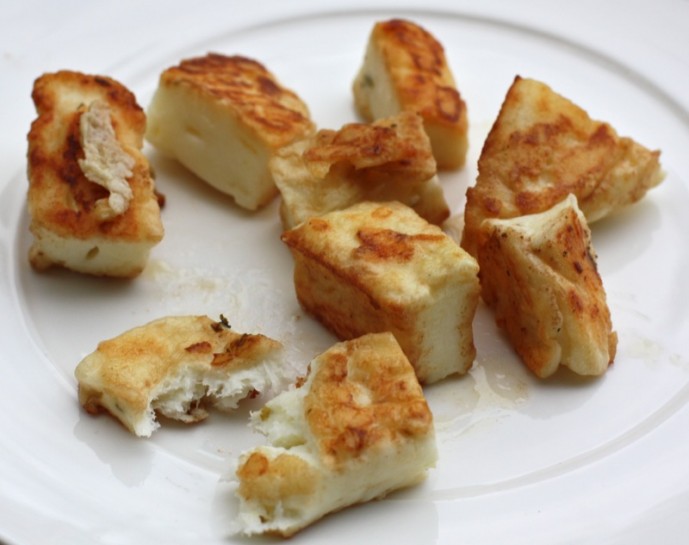 I used all three milks with my Halloumi: sheep, cow and goat. I love my homemade halloumi.There are more traditional recipes out there, but give Mary's a try as it is very straightforward. Read my two posts on making it first, as that will make a difference.
Now is the time to order your cultures, if you haven't already. Ian has prepared a detailed list for you and you will save on postage if you order most of what you need. Order right away as it takes about 1o days!
The Task for this Cheesepalooza Challenge:
If you have made it before, we challenge you to please do it again, "Mary's way", link to your other feta or halloumi cheese making experiences, debriefing them all. If you don't care to do this, just send me the link to your "old" post with the deets so I can include it in the round up. Hopefully, you will be motivated to attempt some of the alternate cheeses!
Let us know what you think. Which recipe works best for your palate and your locality?
This will be a good time for you to order everything you think you may need.
Read the recipe a few times, take lots of photos and notes as you go, and write about your experience.
IMPT: If you choose to use a different recipe, or process, please just explain why so we can learn together. I want to make more Halloumi, but using the more traditional method next time, and cow's milk feta is also on my list for the future.
When you are finished:

Please send me the following deets once you are done, and the same deets when you post an optional recipe as I will also be posting a Chapter Two Optional Recipe Post.
Name
Post URL
Where you are from
photo
Optional Recipes to add value to your third month (if you choose):
Here are a couple of other recipes in Chapter two we suggest you explore and share through the month, if you want to make more than one of these recipes:
It is also a good time to make any other of the cheeses in this Chapter that you want to before we leave it. These are the last recipes we will be doing for Chapter Two. Please include simple Tasting Notes at the bottom of each post so we can have a frame of reference to understand your cheese a bit better:
Tasting Notes:
Appearance:
Nose (aroma):
Overall Taste:
Sweet to Salty:
Mild (mellow) to Robust to Pungent (stinky):
Mouth Feel: (gritty, sandy, chewy, greasy, gummy, etc.):
To read about each of our Feta or Halloumi Making Experiences:
Local Challenge Three and four Tasting: SAVE THE DATE
We will be hosting our third Tasting at the end of November on a week night. Date will be posted soon!