Local Blogger's and Local Food Enthusiast's Chime in!
Taking the time to reflect on something as important as one's future actually plants the seeds of change. Receiving the thoughtful reflections from those that I have gathered it from has been an enlightening experience for me. It has placed me smack dab in the middle of the resolution process regarding my relationship with food. Where am I going from here? What are my priorities? Where is my time best spent? Reading Part One and Part Two of this series is not necessary to glean great insight from this post, but you will be missing out!
Here are the responses in this "category" of respondents received in alphabetical order.
The four questions asked were:
Major local trend? Local food
Trends throughout Canada and the US?
Hopes and Wishes?
Comments?
Lea Alcantara from Lea Lea
Major local trend? For whatever reason, Edmonton seems to love their breakfast food! With the success of the Cora franchise, and the new IHOP, I guess Edmontonians really crave their eggs and pancakes. I see this continuing, but with expansion of breakfast offerings by other non-breakfast-only establishments to get in on some of this.
Trends throughout Canada and the US? I feel like there's going to be more and more of a push for locally sourced and organic food, since movies like Food Inc, and books like In Defense of Food have come out. I think more people will be trying to be more conscious over the source of their food and demand it from establishments and grocery stores. The tipping point will be economic incentives and how the masses can enjoy this.
Hopes and Wishes? My sincere hope, wish, and desire to see as a food trend: increase in home cooking. I read somewhere that while ratings on food shows are up, there hasn't been too much of an increase in cooking at home. I think everyone should learn to love home cooked meals again and futzing in the kitchen.
Comments? My general thought though, is that while we can be very passionate about our food, I bristle when people start being hard-line or closed minded about their preferences. Basically, whatever "food stance" you take — morally, ethically, environmentally, or simple taste preference — I think it's best to never be a fanatic and realize that there are no straight answers, only opinion.
Twyla Campbell from It's a Weird Wild and Wonderful Life
A growing awareness of local producers and more small producers bringing their foods to the public.
Supporting sustainable foods and pushing for more "œhappy meat" to get away from the feedlot operations.
More artisanal shops: butchers like Real Deal Meats, bakers like Duchess and candlestick makers? Hmmm"¦how about fromageries like Everything Cheese. I want to see a charcuterie place open up where they make their meats in-house. I'd love to see an old world European trend "¦bagels, croissants, smoked meats, prosciutto, bread, cheeses"¦I think Edmonton's ready!
Karlyn Johnston from The Kitchen Magpie

It's an easy answer for me, as there is one answer for all three! Growing your own food is the trend that I see locally and through North America. Not on a large scale format, but the average home cook is looking into growing his/her own produce, herbs and root vegetables more than ever. I have friends who profess to have the blackest of thumbs growing small boxes of carrots, lettuce, strawberries and peas for their own kitchens. The family cook is turning into a small scale home gardener to supplement their groceries. My desire is for this food trend is to involve our children more in this process, to help them get back to understanding where our food comes from rather than procuring it from grocery store shelves all the time. The more children are involved in the process of growing and eating produce from their own backyards, the more they will learn about and turn to healthy eating choices.
Sherene Khaw from The Brûlée Blog
Major local trend? Lots of new, independent restaurants. Also, chocolate: it seems like there are a lot of new chocolate places in town and with so many we are bound to have lots of access to different chocolate concoctions.
Trends throughout Canada and the US? Continued concentration on local foods and, due to the economy, food prices. I think there might be more interest in desserts too, thanks to shows like Top Chef Desserts and Cake Boss.
Hopes and Wishes? Anything with cheese. I love cheese!
Kevin Kossowan from Kevin Kossowan
Major trend? Support for non-industrially raised food. I think the education is seeping out there, and many folks are making significantly different choices. Slow on the uptake, perhaps, but a major trend due to its potential depth of impact. Minor trend? Cupcakes giving way to macaroons as the baking item of choice – which really should be supplanted by the Brioche Pepin at The Duchess [in France, known as a 'Suisse'].
Box stores attempting to be perceived as supporting 'local' – coming across as tremendously false if you ask me. They're not as kind to local manufacturers and farmers as their commercials let on, nor are they the solution for bringing local foods to the masses in my opinion. Farm viability requires freedom from distribution and pricing they cannot control, and minimization of middle men – neither offered by big business. But the 'big boys" attempts to capitalize/ride the trend in local foods is an indicator of how significant that trend really is.
A continued robust growth in interest in local food produced by our local farmers.
Watch the movie 'Food Inc.', then join Slow Food Edmonton
Mack D Male from Mastermaq
I think the trend of "œtrendy" food spots will continue. I'm lumping Duchess, Elm Café, Lit, Transcend Garneau, and others into this. Edmonton has gotten a taste for what these kinds of establishments can offer, in terms of both the food and the impact on the community, and we're nowhere close to saturation! I think the new Queen of Tarts location could fall into this category, for example. Perhaps no surprise coming from me, but technology will be a trend in our food scene in 2011, even more than it was in 2010. Blogs, Twitter, and even sites like Yelp, have really had an impact on the food scene over the last year, but that was just the tip of the iceberg.
Two things: less cupcakes, more places like Eataly.
I'll focus locally. I'd like to think that "œwhy not" will be a trend in 2011. Can we have good quality food in LRT stations "" why not? Can we have more food trucks, serving more unique food items "" why not? Can we have a restaurant that uses iPads to take orders "" why not? I'd love to see Edmonton's food scene really evolve from what we know, from what's comfortable, to more unique, "œwouldn't have guessed that would happen in Edmonton" kinds of locations, people, and styles. I also really hope there's a trend of local establishments paying attention to the web. Most local restaurant websites SUCK, plain and simple. I wish more were like Oodle Noodle: http://www.oodlenoodle.ca. Key aspects: NO FLASH, NO PDF, menu with prices a click away, Twitter, Facebook, a mobile menu, and an attractive website!
Mel Priestly from The Cellar Door
Increasing numbers of organic food producers. More additions to Edmonton's street food scene – Belgian waffles were good, but we need more! An increased interest in developing restaurant and cafe menus around products from local farmers/markets. Hopefully an end to the rampant spread of cupcake shops.
The push for local food, as well as a continued interest in organics. I also heard something about pies becoming really popular in the new year. Maybe pie shops will replace all the cupcake shops.
I would like everyone in Edmonton to plant a garden this year – even if it's just a few tomato plants and lettuces growing on a balcony or the kitchen windowsill. Not having a backyard is not an excuse.
I would also love to see some more Albertan fruit wineries open up, along with a change in provincial legislation to help their business grow and thrive. On a related note, I'd like to see changes in the policies and politics that currently govern our local farmer's markets. Albertan agriculture is centred on beef and root vegetables, and our markets shouldn't enforce a limit of one producer per type of food.
I think eating local is "hip" right now which is great in that it generates much-needed revenue for and investment in our local producers. However, it also makes me worry how much of this trend is due to bandwagon jumpers – people who are just eating and talking local because it's "in" right now, and who will just as easily drop the habit when the next culinary fad comes along. That being said, I think the local movement has staying power, and I really hope it spreads more into the mainstream. Convincing the average Joe to abandon his Superstore bag of frozen mixed veggies in favour of locally-grown fresh carrots will take a lot of effort and time, but it's really the only way to ensure our region has a viable, autonomous agricultural network in the years to come.
Jessie Radies, Founder  of Live Local Alberta and co-owner of The Blue Pear Restaurant www.eatlocalfirst.com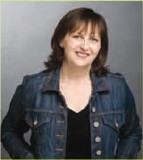 Local food
Local Foods: Heritage breeds and products; Restaurant Trends: Local, small plates (still – it has been around for a couple years), comfort food, simplicity and a bit of molecular (still).
Food Trends: Farming, food production and all things connected to local food would be valued by our community; Restaurant Trends – Quality, local and interesting/innovation encouraged and supported
I would love to see home delivery of local foods become the norm instead of the exception
Marianne Stover from Loosen My Belt
1. I think many Edmontonians are already looking into where their food comes from, and how it got to their plate, but I think people's interest in food origins and aspects of production will become more widespread this coming year.
2. At the Canadian and US levels, I think food will come up most as it's related to obesity and public health discourse, especially when it comes to children's health. Although we've traditionally looked at food guides when it comes to food and health, I think people are starting to question these guidelines as we begin to explore alternate food systems.
3. Although I think many of us are looking at our individual food consumption habits (ie. deciding to buy local first), I'm hoping that the rise of interest in local food systems will move to the municipal, provincial and national levels to discuss policy that may change some of the issues we are currently facing with our dominant food system. I know this has already started in Edmonton, but hopefully the discussion will become more central this coming year. I also hope Canadians will begin to discuss genetically modified foods more this year.
Allan Suddaby from Button Soup
Part I: Eating Out
Monitoring restaurant trends in Edmonton is a funny business. Fashionable ideas seem to start in places like San Francisco, then trickle through Vancouver and Calgary before they reach Edmonton.
Consider spaces like The Marc and Bistro La Persaud.  While these restaurants are a boon to the Edmonton food scene, they've taken their bistro concept and standards from Thomas Keller, especially his restaurant Bouchon.  Other fads like cupcake shops (which I do not consider a boon to the Edmonton food scene…) and the "œchickens within city limits" debate can be traced back to New York almost ten years ago.
I think casual restaurants will continue to play with simple comfort food like macaroni and cheese and grilled cheese. On a related note, the interest in southern food like true barbeque and fried chicken and waffles seems to be growing. I have no proof, but I think the show Diners, Drive-Ins, and Dives has really influenced our idea of comfort food, as well as what we expect from a diner.
Edmontonians are slowly (slowly!) becoming more adventurous eaters. Pho restaurants are introducing people to offal like tripe and tendon. Sushi and oyster bars are also broadening Edmonton's appreciation of food, though frankly I wish we could experiment with local ingredients like dandelions rather than fish roe.
For me the most encouraging restaurant trend is not what we eat, but how we eat. People are more interested in longer meals with more courses. Instead of having to order one plate with a meat, a starch, and two vegetables, customers want to order several dishes that are shared among friends.  People want to savour their meals.  With this in mind, I think restaurants might tend to stay open later into the night. There's also a growing appreciation of craft products like cheese, wine, and charcuterie. Places like Salt Tasting Room in Vancouver and Farm in Calgary are catering to this interest, and I think it's only a matter of time before we see similar spaces in Edmonton, too.
That's my analysis of the fickle, restaurant side of 2011 food trends. To me the much more interesting and important discussion is about how we will cook at home.
Part II: Eating In
There were some pretty shocking displays of industrial food's ability to re-market itself this past year. In the wake of works like The Omnivore's Dilemma and Food Inc., campaigns by President's Choice, Hellmann's, Lays, McCain, and Heinz all used agricultural images and farmer interviews to try and convince us that they produce wholesome food.
Thankfully there are some good conversations starting around Edmonton about how we feed ourselves, notably Kevin Kossowan's "œFrom Local Farms" series, and the efforts of the Greater Edmonton Alliance. Hopefully people will stop trusting words like "œorganic" and "œfree-range" and start asking questions about their food, whether it's from a grocery store or a famers' market.
My biggest desire for 2011 is that when people consider "œthe Edmonton food scene," they think of their own larder before how many taco stands we have. The two trends that I hope for most in the coming year: gardening in the summer and preserving for the winter.
Julie Van Rosendaal from Dinner with Julie
I'm sure charcuterie, butchery and whole-hog cooking (using everything from snout to tail) will continue in the new year. In restaurants: small plates and in-house made preserves and filtered water.
I think pie will finally make it big, and donuts – they'll be the new cupcake. And really good from-scratch cookies – bags of warm cookies as dessert menu items like they do at CharCut in Calgary, for example. Also trending – popsicles and all things on sticks – cake pops, pie pops, etc. I think legumes will be the new whole grain, as people realize their nutritional benefits – not only are they high in fiber, but provide protein, vitamins and minerals as well.
I'm hoping to see a trend toward home cooking, baking and making things from scratch rather than opening a package. I also hope to see people eating more legumes – they're so good for us, and the environment – I hope to see people learn what to do with a dried bean or lentil, and working them into more mealtimes
Cathy Walsh from Walsh Cooks
I see "eating local first" gaining momentum. Interesting how I can even consider eating locally produced food as a trend, since this is how the whole food idea started back in the day when we wandered the earth grunting, wearing our finest  cut of sabre tooth tiger skin, and just learned how to build fire. However, I know in myself, I'd far rather support someone whose first name I know, and learn from them directly or via reputation, how they grow their food, how responsible they are towards the environment, their degree of passion, their business sense, or what the issues of the day might be, etc.  This past year, I signed up with the Eat Local First / Good Food Box people, and they made available produce and products made by local farmers/growers/makers available, without the need to "shop" at a farmers market. Now, both you and I know how much fun a farmers market is, but some days, a foodie's just got to get the goods, and the people at Eat Local First were and continue to be a great resource for this.  Their website:  http://www.eatlocalfirst.com
I think we are going to see more extremes. On one side, we are going to see beautiful, Â organically grown and loved food products, so good for you, so clean and healthy all the dietitians in North America will be weeping with joy. On the other side, I think we'll also see more ridiculous creations like the KFC double down which is a "sandwich" (air quotes are important here) made of two pieces of deep friend chicken, containing bacon and cheese.
Let's talk about lunch time. Where I work, we get 30 minutes. The only way that 30 minutes will provide a person a healthy, tasty, satisfying lunch is if a person pre-plans and pre-makes the meal, carries it into the office, uses the microwave to heat it up, etc. etc. If you don't make it yourself, you are left with edible but overly salted, food court type of food that starts tasting the same whether you order a slice of pizza, the mushroom soup, or toast. As one leaves the confines of the building, the food choices slightly improve and increase, but then you've spent half your lunch break just for travel time, and lunch is a blur and unmemorable because you are just shoving the food down your gullet so you have time to get back to work. My sincere wish, and I'm wishing big, is that for lunch breaks in 2011 people are given and take time to relax at lunch. Have good quality, simple food available from restaurants – a piece of roast chicken, fresh salads, steamed veggies, baguette, lovely cheese. Have places to sit that are comfortable and removed from the buzz of business. Enjoy an occasional glass of wine with your meal. Laugh. Relax. Allow the food to digest a few moments before dashing back to the office.
I asked my sister for help with these questions. She looked at me for a few seconds while chewing her gum, and said, "I dunno, all I eat is perogies". This made me laugh.
Sharon Yeo from Only Here for the Food
More modern Chinese/Asian restaurants, such as Urban China and Emperor's Palace, in the vein of Calgary and Vancouver.
More effort by major supermarkets (Wal Mart, Superstore) to source produce locally, and also to jump on the "farmers' market" bandwagon.
More food trucks that will encourage more street-level activity, pedestrian-friendly areas.
Thanks so much to all for their insights! Tomorrow, Richard Bertinet from The Bertinet Cookery School in Bath, UK, will be expressing his views as will some local food writers. The last post will be from our local farmers.
Happy Holidays! Please chime in with your personal goals, views, resolutions!