A BAKER, Local Food Writers and the Perspective of a Few Others!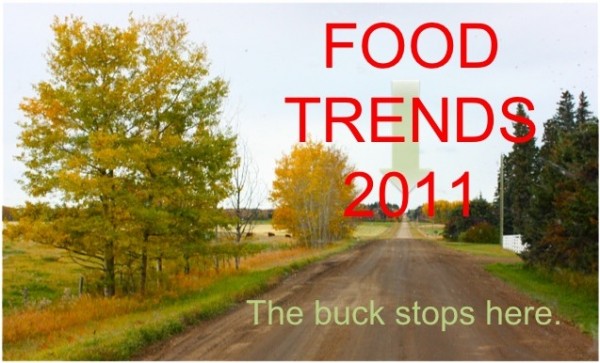 Do you think I have gone too far? Maybe I have for some readers. For me, this little project has been very valuable and I find myself consistently engaged in rethinking my own approach to food in my home to really walk my talk. I thought I was doing that. But, I can clearly say that I get lost in the muddle as much as anyone else. I am finding clarity through this work. For me.
It would be my wish that the same may happen to you. What is your food philosophy? Do you have one? Should you? What difference does it make?
Today, I am so thrilled to feature a response from my favourite Baking Class teacher of the year: Richard Bertinet from the Bertinet Cookery School in Bath, UK. I was so fortunate to take some amazing cooking classes this year including a macaron making class at LeNôtre in Paris and a bread making Atelier at Le Cordon Bleu in Paris with the esteemed Chef Walters (with whom I also adore). However, the bread making class at The Bertinet Cookery School in Bath, UK, was my highlight for the year. I had watched Richard's DVD's from his books Dough and Crust and had practised working the dough the French way before attending the class. His passion and exceptional teaching practices have change my relationship with bread and doughs and crusts completely. Heavenly Housewife also attended the same course this past October and loved it, as well. I was thrilled I could share this with her.
Now, do not let my praise of Richard Bertinet diminish the reflections of others within this project. I have been thrilled by the responses from each person that took the time to think about the questions, and answer them. The similarities within the answers are comforting my soul. The specific suggestions and ideas are motivating me and I am finding myself propped, and ready for take off…
The four questions asked all were:
Major local trend?
Trends throughout Canada and the US?
Hopes and Wishes?
Comments?
Richard Bertinet from The Bertinet Cookery School in Bath, UK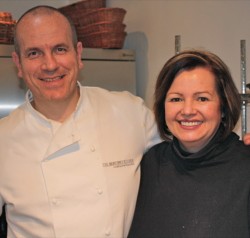 I think 2011 will herald a big return to the basics "" bread of course, but also butter, milk and other basic food stuffs. Â I think we will pay more attention to how these foodstffs are made, the quality of the product and whether the farmers that produce them are fairly treated. Â In the UK we can buy fair trade coffee or chocolate and be assured that overseas farmers producing them are paid a reasonable price,but we cannot be sure that the farmers producing our milk or meat are being treated the same.
I would like to see more clarity in labelling. Â We will never get rid of processed products: they are cheap, convenient and there is a need for them. Â But they should not bear the same name as an artisan product that has taken time, skill and care to produce. Â Â We need to find a way of distinguishing between them so the consumer is not confused into thinking they are one and the same thing, or the artisan prevented from charging a fair price for all his/her hard work. (When I was in his class, Richard was incensed that white sliced bread was called bread. He said call it what it is: "bread substitute" or something similar. It is NOT bread… read the label. Bread has 4 ingredients: water, flour, salt and yeast. I was captivated by his point. He went on to say that bread is to be something you can actually chew. Not something that will dissolve in your mouth or clump in a gummy ball in your belly!)
Richard Bertinet: BBC Food Champion of the Year 2010
BERTINET Sourdough: WINNER Soil Association Organic Food Awards Best Product (Baked Goods)
GOLD WINNER Tourism Experience of the Year 2008/9: South West Tourism Excellence Awards
"˜Most popular video content of all time' on Gourmet.com: Richard Bertinet's Sweet Dough at http://www.gourmet.com/magazine/video/2008/03/bertinet_sweetdough
Bertinet hasn't merely changed the way I bake, he may have changed my life:Â Lucas Hollweg, Sunday Times Style
The World's Best Cooking Classes "œBefore you go, convince yourself you have no idea to bake bread (because you don't).  The transition will be easier." Gourmet magazine, May 2008 Special Issue:  Cooking Vacations
"œPeople come from all over the world to take Richard Bertinet's courses.  As if persuading the French to learn cooking in England weren't proof enough of Richard's genius, during our lesson he convinced a pescophobe to skin a haddock, got a wheat avoider nibbling Bertinet bread, and let me in on the easy but life changing method behind the perfectly chopped onion.  Everyone left with a new trick to turn in the kitchen, a smile on their face and a full belly." Waitrose Food Illustrated
Jennifer Cockrall-King from Food Girl, www.okanaganfoodandwinewritingworkshop.com and foodwritingcourse.blogspot.com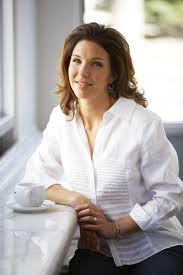 Well, I just posted a food trend list that my food writing course attendees and I workshopped, so here's the link to that:Â http://foodwritingcourse.blogspot.com/2010/11/eat-your-words-class-of-20102011-food.html
I don't see that trends in Edmonton don't tie into major trends in North America. (I know, it's a double negative…but…it's intentional.) I think that most people are surprised by that, but Edmonton is much more cosmopolitan than most people give it credit for.
One trend in food writing is that there is no longer a distinction in the major food writing awards between print and online writing. Everyone competes in the same category.
A food trend I'd love to see is more small-scale food growing in cities. I love the fact that Calgary has planted three public community orchards. I'd LOVE to see a few public community orchards in Edmonton and of course a food garden at the Alberta Legislature — after all isn't our premier a FARMER??!!!
Liane Faulder from Eat My Words at The Edmonton Journal
Read her article in The Journal on Trends for 2011 here.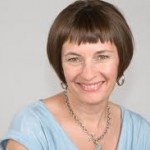 Well, in a nutshell, I see several things emerging as trends in 2011.
The move toward foraging ("wild crafting") is going to be big – another iteration of the local food movement. We're going to see more wild ingredients (from mushrooms to wild greens) on the menu of trend-setting restaurants. I've noticed blue spruce flavoured ice cream, and salads with lily pads in them while browsing internet stories about American restaurants.
I think we're going to see pie emerging as a really popular dessert, and more and more stories about pie and pie recipes out there. It's a bit of a continuation of the comfort food thing (I noticed it last year too, when, among other signs,Thomas Keller wrote  Ad Hoc at Home, which was inspired by cooking for his father, and old-fashioned cherry pie was one the recipes in that book.) I think pie is the new cupcake.
Korean cuisine is emerging as a hot food, particularly Korean fusion with other food genres, i.e. pork belly Korean tacos, kim chi quesadillas. We are lucky in Edmonton to have some great Korean restos, as well as some good Korean grocery stores so we're on top of this trend already.
Food carts – I think Eva Sweet's success with the Belgian waffle is going to inspire other entrepreneurs to experiment with food carts (at farmer's markets and elsewhere) that offer more than just hot dogs. I really hope some ambitious food entrepreneurs come up with some more and different kinds of carts – more like Filistix and Eva Sweet!
Social media is huge, and food bloggers are becoming more and more important on our food scene. They are the movers and the shakers – people like you, starting culinary businesses, and hosting conferences and supporting the work of local chefs and creating lots of excitement around food. Â You go girl!!
Farmer as celebrity"¦that's been going on for a while now and we're going to see more mention on menus of the provenance of the food on our restaurant plates. We've seen local food suppers in Edmonton (particularly with church groups) and The Good Food Box as emerged a major promoter of local food, and that's just going to continue.
Cheese! With Everything Cheese opening up to supplement the great work of Paddy's, and three local cheese producers to talk about (Sylvan Star, The Cheesiry and Smoky Valley Goat Cheese)"¦cheese will be front and centre and cheese plates are going to be really popular for entertaining.
Teresa Spinelli owner of The Italian Centre Shops
What I envision as local food trends for 2011 is that the buy local will continue to grow as people will want more information about where there food is coming from.
Food trends throughout Canada and US will be more about entertaining at home than going out
My desire for a trend would be that people would eat simple. Good ingredients, nothing that your grandmother wouldn't recognize. That people would eat less processed food and more items that come from the earth.
That people would buy different produce that they have never seen before. Try an artichoke, don't know what rapini is"¦so versatile and delicious! And most importantly that  life's celebrations are complete only when good food is combined with warm company!
Other responses that I received late (and they are therefore not in their respective "part" of this Food Trend 2011 Project) due to my request remaining in my draft folder for a few days unknown to me, follow:
Valerie Harrison known as Bellini Valli from More Than Burnt Toast
Here in the Okanagan I see a continuation of consumers wanting more local products being available at our major grocery chains, the freshest and most local ingredients possible. In the season the fruit stands are still laden with produce but I see it as more for the tourists since the prices are inflated. Of course that doesn't stop me from heading to the farmers market or any food stand or producer at the drop of a hat! As trends shift away from over-processed foods, consumers are seeking smaller, artisan food producers who provide healthier alternatives. We have always been inspired by this region's natural bounty and our producers are responding to a demand for natural products and wholesome ingredients.
We are time-strapped Canadians who are seeking out health-conscious alternatives which I hope are driving growth and change in the food and consumer products industry. People want more food value for their dollar but still seek quality ingredients and preparation. A good example would be the restaurant Fresco that reopened as Raudz by the same owners…less expensive, more casual but still the quality local ingredients patrons accept.  Fast food restaurants are alive and well but what I would love to see here in the Okanagan is a food cart culture spring up in our area where fast food is taken to a whole new level of healthy gourmet rivalling anything we see in San Francisco and Portland. They are always trying to think of ways to revitalize our downtown core and food carts seem to stimulate a regrowth in these major cities. It is something I would like to explore more.
I wish that I could participate in presenting a cooking class here in the Okanagan if you head this way. My place is tiny, tiny, tiny:D You of course know Jennifer Cockrall-King who would have some wonderful ideas. I would highly recommend a dinner at God's Mountain or a Farm to table Dinner at Bogners in her area. I have often thought of doing a food tour here in the Kelowna area.
Chad Moss from Transcend Coffee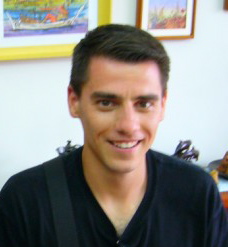 I predict the continuation of chain restaurants swallowing Sherwood Park and them loving it, unfortunately.
Selling the sizzle
That people would care more/expect to spend more on food than their vehicles.
Thea Moss from Slow Food Edmonton, Convivium Leader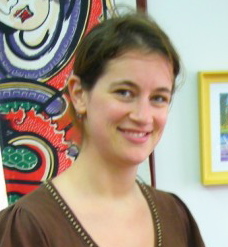 1. Meat, charcuterie. Â (2012: legumes). Food as trendy, lots of talk, perhaps not enough action. People will continue to spend well below the world average % disposable income on food.
2. Casual dining, pop up restaurants
3. Everyone will join a csa or food co-op.
More small craft producers (i.e., microbreweries, artisan cheeses, butchers). -More ethnic products being locally grown, processed, and sold here.-More links between local pulse and grain producers (i.e. chickpeas, red fife wheat, marrowfat peas).-Urban gardens (indoor gardening, as well).
Microdistilleries (Permitted in Saskatchewan and BC, but not here.)

Sous vide! (Though it will probably just be foodies doing it.)
Healthier, low-calorie count foods due to the new American rules for showing calorie counts.
Competition to make the yummiest, high-calorie foods for people sick of the calorie counting.
Gourmet frozen food (I've had some lovely baked brie, escargot in the shell, and hor-d'ouvres from the superstore freezer section)
More urban young people returning to old traditions that they didn't necessarily get exposed to while growing up (canning, starting small farms, hunting, gardening)
Macaroons!-Less fancy food. Instead of foams and olive sorbet, we'll have simple, traditional fare, like apple pie with homemade vanilla ice cream.
Single-item restaurants or street vendors (i.e., a grilled-cheese shop)
Less seafood consumption, due to the enviromental impact of overfishing and the fear around the BP oil spill. More farmed seafood.
Geographically-linked mobile ratings systems (i.e. Yelp, Foursqare) will help travellers pick the right restaurants at a moment's notice via their smartphones
Less eating out (and less drinking out).

Goat cream (see http://celinabean.com/2007/10/goats-milk-whipped-cream-or-why-i-married-a-farm-boy/) I've been trying to get goat people to make it for a while.
I think that Alberta's regulatory bodies (Alberta agriculture, marketing boards, quotas) are preventing Alberta from being on the cutting edge of food trends anytime soon.
Please, chime in with your own ideas. Also, I am trying to gather insights from "The Man on the Street" as well as all these collected from food interested people. So, if you want to help me, I would really appreciate it. I would need the answers to the four questions from a colleague or friend, with their first and last name, and e-mail address. (That will not be published.)
Beavie is very bored with all this. Totally hibernating and he has eaten enough probably to sleep the entire week!