My Personal Reflections Regarding Food Trends for 2011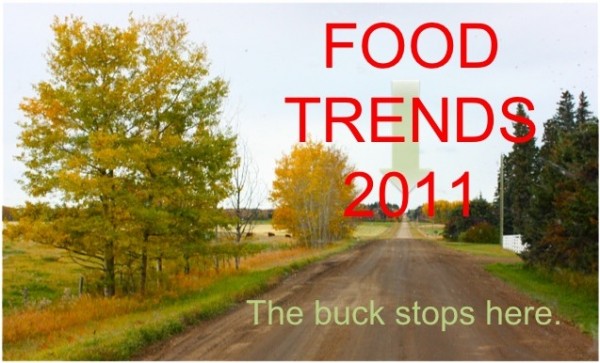 As a new decade approaches, I wander about what kinds of change I will see this year in my local food community, and beyond. What trends do I foresee in 2011?
I am not a trend setter, but I am a doer. And, I do work to generate interest, influence and enthusiasm in what I believe in"¦ however, sadly, the world does not revolve around me. It revolves around economics.
The first ten years of this new millennium are viewed as "The Decade From Hell" in Time Magazine's November 25th, 2009 issue. Of course politics, and economics affect the food industry.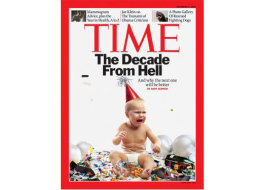 A fantastic short read by the online Good Magazine suggests that the first decade has again changed our relationship with food and offers up a revealing time line.
During these ten years, the opportunity to own a personal website (and blog) coupled with the onslaught of social media have impacted the access of food information, specifically: formulation of ideas, conceptualization, collaboration and innovation. A fifth dimension has evolved through our silent, fresh, clean air as whispering clamours and chatter groups are now engaged in a non-stop fervour within the newly evolving blogoshere and our redefined social cyberspace.
Do not underestimate the power of you.
I believe the first ten years of this new millennium has delivered a new awareness of the importance of good, clean and fair food to the public eye. The importance of buying fresh and local ingredients has been introduced. More people are asking good questions about what they are eating. More people understand the importance of homemade on their kitchen table. More people are joining together to make a difference to their local food economy. In Edmonton, there is the GEA, Edmonton Slow Food, and more.
More. But, not enough.
In the last ten years giant food corporations like Monsanto, (Monsanto Canada), Tyson, and Smithfield have more control over the industry than ever before. Yet, few are aware.
Few. Definitely not enough.
So, what trends do I foresee for the second ten year set in this new millennium?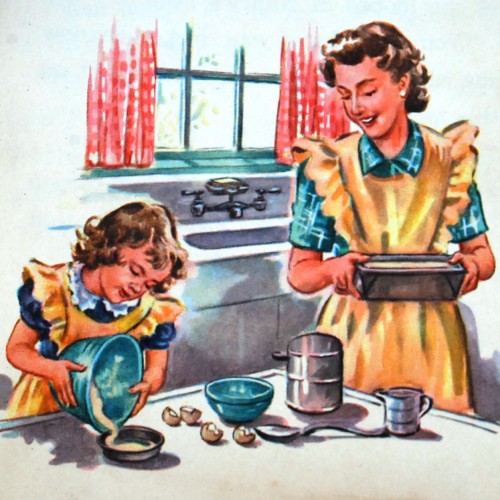 More consumers will continue to get "œback to basics" in cooking and in buying and eating "œreal food". That excites me.

Consumers will be looking for more nutritious meal kits and packages to buy that are prepared to take home without much family effort. Peeled, chopped, ready to cook vegetables will become more accessible in the grocery stores. My wish would be that the cooking would be a family activity. (Someone needs to package a kit that contains only real food* with a recipe!)

Consumers will begin to preserve more and understand the importance of preserving. There has been a huge increase in preserving rearing its head in the blogosphere and in new cookbook publications the past 3 years. I believe in the next few years there will be a rebirth in canning and preserving of food. This inspires me.

Consumers will focus more on cooking seasonally according to what is available and fresh in their area. This makes good sense to me.

Consumers that are cooking at home will be looking at shaking things up: adding interest and excitement to traditional favourites like introducing an exotic spice to an everyday dish. The mixing up of traditional savoury with sweet tastes will also rear its head in the home kitchen, and in restaurants.
*real food: food that is not pre-packaged or processed
From Industry:
Major industrial companies will continue to jump on the "œfresh and local" bandwagon to gain an advantage in the public eye to push a wellness advantage. That scares me.
Convenience foods will continue to grow and expand in the grocery stores with a focus on "œfresh", but peeled and cooked, skinless and boneless, etc. That concerns me.
Fast Food chains will continue to grow and expand with a focus on "œhealthier" foods. The semantics worry me.
Convenience foods will be advertised as packaged with "œhealthier" ingredients and only one or two additions will "œmake it a meal", or a "œloaf". That is a repeat of what happened in the 70's with nutrients being "œplugged into" non-nutritious not-real food products. This is a serious worry for me.
Government agencies and representatives will continue to be influenced through the giants in the food industry by economics instead of health facts and common sense. That motivates me.
The Thoughts of Others:
I have surveyed some of my favourite local and not so local food people for their point of view regarding food trends for 2011. I asked four questions:
1. What do you see as the major food trends locally (wherever you are from) for 2011?
2. What do you see as major trends throughout Canada and or the US?
3. What would your most sincere hope, wish, or desire be to see as a food trend in 2011?
4. Any other comments…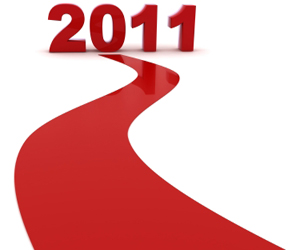 I will be posting the thoughts of others the next few days before the new year.
What to look forward to?
Thoughts from a variety of Edmontonians, Albertans and others: Food Writers, Local Food Bloggers, Chefs, and Farmers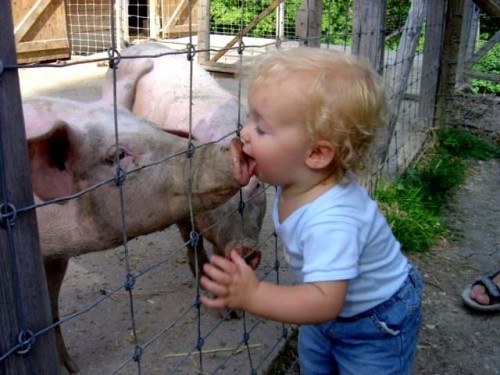 I also look forward to you adding your personal insights into trends you foresee in your local area, region, or globally for 2011! Please, chime in!!