Canada's Holiday Trends for 2012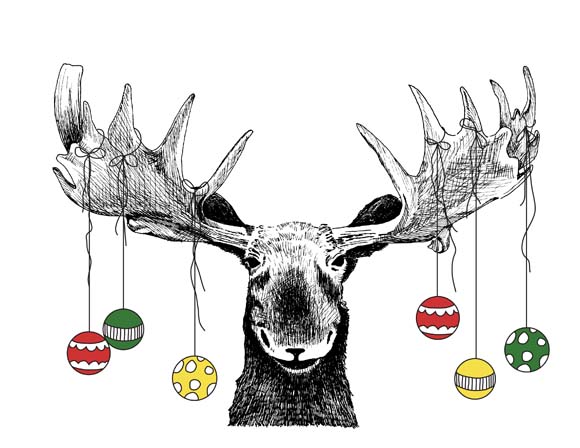 Browne Retail Canada is one of my favourite distributors of quality kitchenware! Seriously. We are talking quality. Some of the brands they carry include Cuisipro, Emile Henry, Bérard, Dreamfarm, Kitchen Grips, and Global Knives. That is a stellar line up, wouldn't you say? I have the privilege of offering my readers a gift from Browne's that I would love to have myself! Can you guess what it is? (Scroll down. I will give you a hint, but you won't guess!)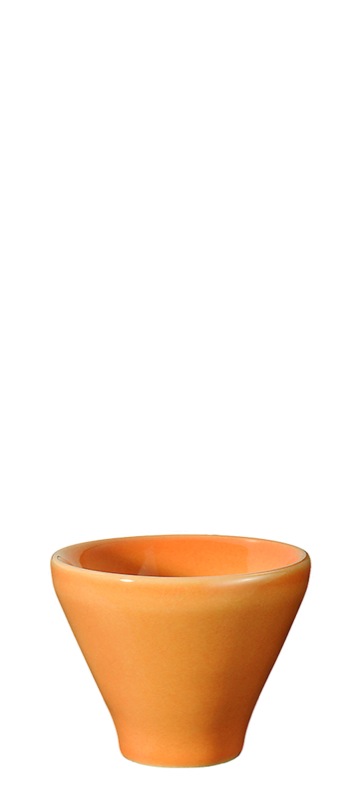 This past September and October, Browne Retail Canada surveyed more than 70 specialty retailers across Canada to gather information on holiday trends for the upcoming season.
The Results?
The traditional holiday meal classics prevailed, as one might expect, but trends clearly emerged:
55% of retailers chose rustic wood fire oven-like homemade pizza (the number one spot) as the hottest culinary trend for the upcoming holiday season (but not for "the" dinner)
32% chose loose-leaf teas and gourmet salt as a hot trend; I guess I have been way ahead of the ball on this one, as I have been collecting salts for 10 years now (blush) and haven't loose-leaf teas been around for a couple of years now?
a variety of respondents indicated that decadent desserts such as crème brulée and hand-made caramels would be popular during the festive season (Duh!)
an equally impressive number recognized "Café Gourmand", a Parisian culinary trend quickly becoming popular in North America; itembodies the concept of coffee accompanied by mini desserts, or mignardises, such as fondants, truffles, crème brûlée, pot au chocolat, etc. Sometimes I wonder about these surveys. What questions did they ask? I don't see this as new, but it is a trend that has been around a bit, and I love it!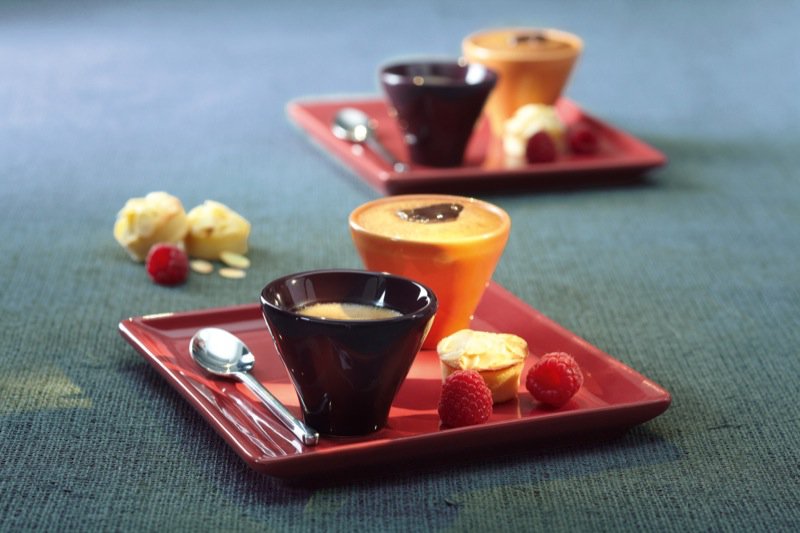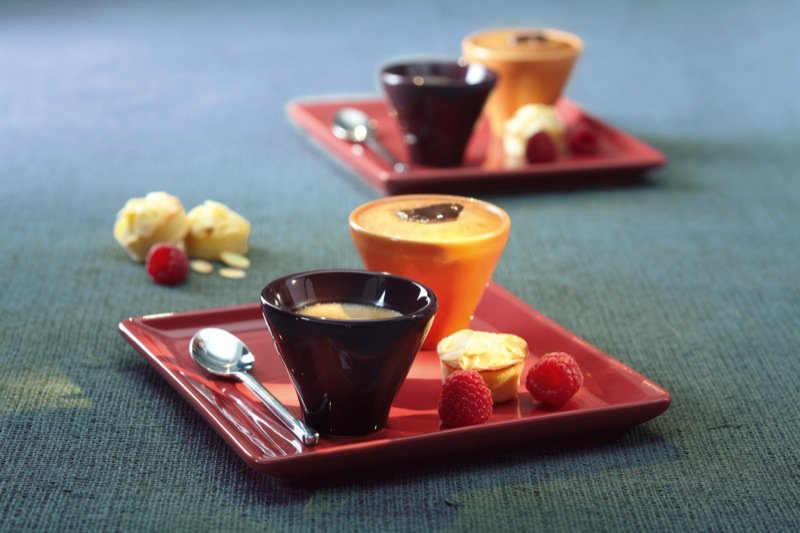 The Give-A-Way!
Loving Paris as I do and coming home with a suitcase full of all sizes and shapes of the most adorable verrines a couple of summers ago, the Emile Henry "Café Gourmand" gift set (above and below) is the perfect give-a-way for my readers! I have been treating guests with after dinner coffee and handcrafted mignardises for years. I so enjoy a sweet bite at the end of a lovely meal, and more than one sweet little bite is a very luxurious way to enjoy that last after dinner coffee.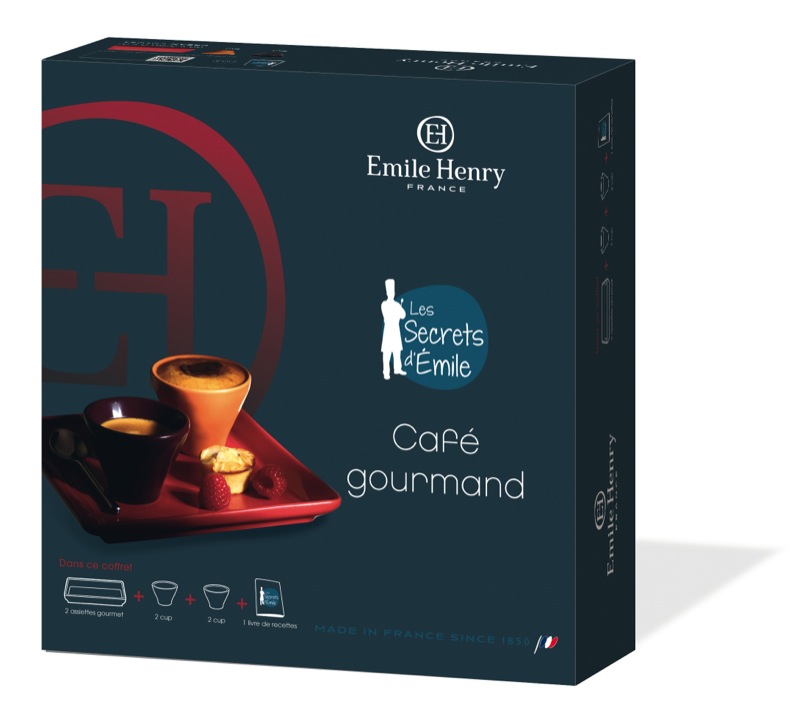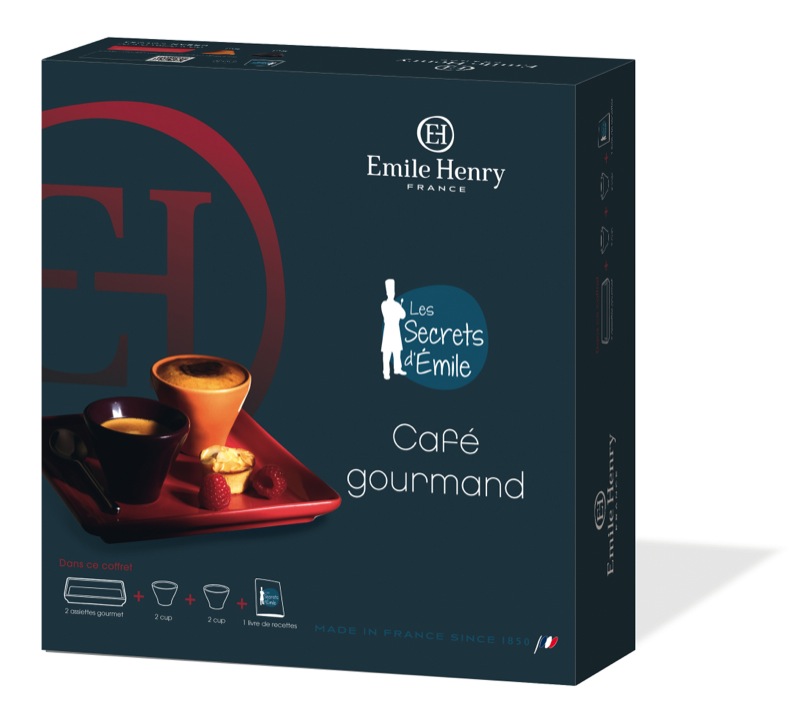 For those searching for the perfect gift for friends and family members who have a passion for cooking, Browne Retail Canada offers a range of kitchenware items that complement these 10 top hot culinary trends:
Here are the Top Ten Culinary Trends revealed from their survey:
Homemade Pizza (I do my dough on the grill) but Browne sells the Emile Henry Pizza Stone made of Burgundy Clay in France
Turkey with all the trimmings and the Global Carving Knife Set from Browne would make any kitchen mama happy (see the slide show in the footer of this page for all of my holiday trimmings recipes)
Loose leaf teas and the Dreamfarm Teafu is offered to meet this trend
Holiday Pies (we love Pumpkin and Saskatoon Berry, but Sticky Toffee Pudding with Homemade Mincemeat Ice Cream is our new favourite); the Emile Henry Ruffled Pie Dish is a show stopper
Crème Brûlée: the Emile Henry Crème Brûlée Gift Set is gorgeous
Gourmet Salt and the Bérard Olive Wood Salt Keeper is lovely for your favourite one
Moroccan-inspired Tagines; have you seen the Emile Henry Tagines?
Café Gourmand: bite-sized desserts served with coffee (find my Christmas sweets here!): learn how to win this below!
Hand-made Caramels; I am so in; done it, never posted it and would you believe Emile Henry has created a Caramel Pot Gift Set just for this emerging trend?
Homemade Gravy: I have this very item: the Cuisipro Fat Separator
How to win and Full Disclosure:
First of all, thank you for reading A Canadian Foodie!! As you all know, rarely do I write promotional posts like this. I have not been compensated personally in any way to write it. I do get a perk; however, as I get to offer a prize to my readers for "hangin' in there"! I have met so many people, heard so many compelling stories and learned so much through sharing my culinary experiences with you over time. Standing Ovation and big hug to each of you!
And trends are interesting don't you think? And timely. I also have gifts to buy this year! Also, I do love Browne products; it is a win win for me, and hopefully, for you, too! 😉
The Deets:
the prize will be mailed to anywhere in Canada, only
will close at 6 pm December 9th, 2012 (you would think I was giving away a car!)
the winner will be announced via e-mail December 9th, 2012, and the Emile Henri Café Gourmand will be mailed to you December 10. 2012 (or as soon as you send me your mailing address)
all of the names will go in a hat (this is the way we do it here) and my husband will draw the winner; each name will go in for each entry as outlined below
To enter the contest, you must do #1 or #2; the other ideas are opportunities for extra entries:

1. Write a comment on this post that includes either what you foresee as a culinary trend over the holidays
2. OR write a comment on this post that includes a tradition at home you love (if you do both in two separate comments, you get two entries)
3. Follow me on Twitter: has to be a new follow to count, sorry
4. Tweet the contest and include @canadianfoodie in the tweet so I can count it as an entry in the draw; you can tweet daily (each tweet counts as an entry into the draw)
5. Like my Facebook page: (and I am talking the page, not the post) has to be a new like to count, sorry
NOTE: please make sure you leave an e-mail with your comment that I can reach you at on the Sunday evening.
That's 5 entries. I wonder if anyone will make this kind of effort! I recall doing this for a Kitchen Aid Mixer once! Geesh! It hardly feels like a "Thank you" at all, when I am asking you to work so hard for it, does it?
Features of the prize:
Four sweet cups: 2 Pamplemouse & 2 Fig
Two gourmet plates, both Raspberry
Secrets of Emile recipe book
Café Gourmand is a concept of coffee accompanied by a mini dessert (fondants, muffins, clafoutis, crème brûlée, mousse or crumble)
Made of High Resistance ceramic, the sweet cups distribute heat evenly and travel from oven to table
Extremely hard glaze protects your cups from scratches and chips, and they are dishwasher safe
Emile Henry France:
French manufacturer of oven-to-tableware and dinnerware fashioned in Burgundy clay. Suggested Retail Price: $79.99 / set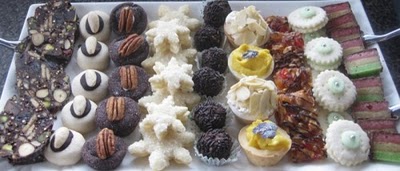 ACF's Top 10 unresearched and off the top of her head Holiday Trends for 2012:
The colours red and green will prevail amongst copious amounts of glitter and glam throughout the holiday season
Christmas cookies will be big: there will be a huge resurgence across the land to bake fancy-schmancy holiday sweets; everyone will go nuts and small children everywhere will be bragging about their mother's culinary prowess
More young families will have a turkey for dinner: he had to go somewhere
Turkey Tetrazzini will make a comeback: remember it from the University cafeteria?
Last, but not least, children everywhere will remember to help their mothers or fathers in the kitchen; there is a new radical and retro movement where the family actually understands that working together can be fun!
ANNOUNCING THE WINNER OF THIS CONTEST DECEMBER 10 2012
Congratulations to DREENA! I would have been shocked if she hadn't won as she tweeted daily and had about triple the entries to everyone else. Though she "deserved" to win for her concerted daily effort, I was actually quite relieved that she did! This will be mailed out today!