Part Six in the Seven Part Series (Local Farmers to Follow)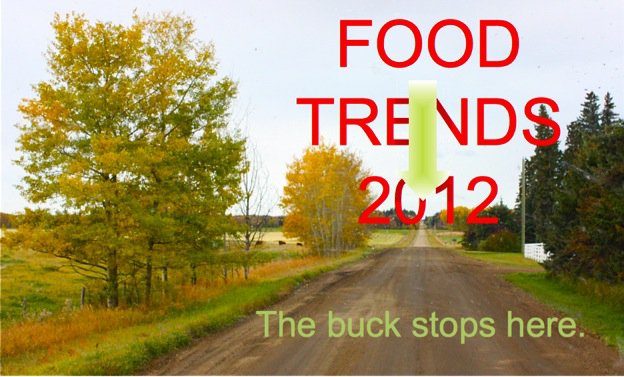 Following my Personal Reflection about Food Trends for 2012, I invited various groups of knowledgeable food people to offer their insights and views regarding food trends for 2012. I have posted this series in the following order and hope you enjoy reading it as much as I have!
Food Trends 2012: Part 5: Dana McCauley, Sinclair Phillips, Mara Jernigan, Letizia Mattiacci, Anne Robichaud, Martina Kuhnert and Maribel
Food Trends 2012: Part 7:Local Farmers
I asked a number of my favourite Chefs and Bakers to provide their personal perspectives regarding food trends for 2012. I should not be amazed by their level of commitment and passionate responses, but I was!
Please feel free to ask each individual questions in the comments section here, as they come to mind. Certainly, as I was reading and preparing this post, questions came to mind that I will post in the comments section, too!
After reading these insights, please do take time to explore each of these websites; each has held my fascination for a very long time for varying reasons!
Major local trend in your region?
Trends throughout Canada or the US or your own country?
Hopes and Wishes?
Comments?
Richard Bertinet from The Bertinet Cookery School in Bath, UK
Richard Bertinet remains one of my food heros. The profound affect that attending his bread baking class in Bath two years ago had on my life, the way I bake bread and the way I think about it when I make it is forever changed. I long to go back and plan to take a group there for a week long cooking experience some day in the next year or two. Richard Bertinet is a master baker, and even if you think you know how to bake bread, you should take a beginning bread baking class from him. I was honoured that he responded again this year!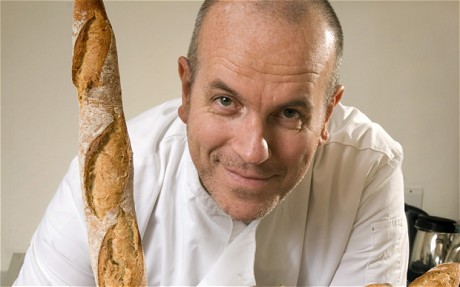 I think this is a bit difficult this year with the financial situation in that I would have expected to be writing to you about hope and new ingredients but I fear the trends for 2012 are more of the same as last year. This applies to our locality (Bath) as much as our region (South West) and the UK as a whole. Â The recession has affected almost everyone and most people have less money to spend. Â It is not that they are not shopping (at least for food) but most people are using a slightly cheaper supermarket or buying the basics as opposed to fancier things.
austerity/using cheaper and unusual cuts of meat
making the most out of your ingredients with several meals
Bread and baking has certainly taken off in the last year with more television coverage so to that extent I think our hopes for 2011 have been granted.
I think for 2012 we would ask for a little more optimism "" otherwise eternal recession may become a self fulfilling prophecy.
We may all not have much money to spend but an occasional small treat is good for the soul! Twitter: @BertinetKitchen
Sophie Browne from Sophie's Baked Delights and on Facebook
I met Sophie at Richard Bertinet's bread baking class and cannot wait to visit her one day in the Cotswolds! She is so much fun!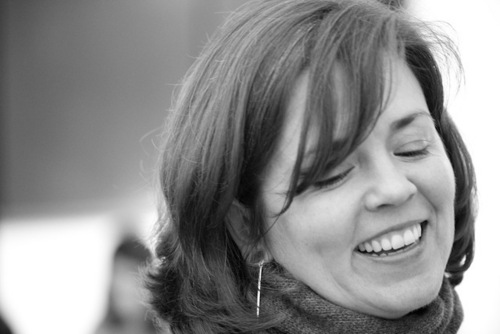 1. What do you see as the major food trends locally (name your locality), and regionally (your region) 2012 ?
A return to buying direct from local producers at the "gate" or through farmers markets and foodie events.
As a baker, I am receiving more requests for Gluten and Dairy Free cakes. Unsure as to what is causing the increase in the prevalence of these conditions and the Nutritionists I have spoken to think this is only the tip of the iceburg"¦..
2. What do you see as major trends throughout Canada and or the US and or the UK?
Provenance is key, it really matters to people how their food is produced and who makes it for them. People are starting to see the benefits in knowing their producers and being able to see how their food sources are reared, grown or created.
An appreciation of the skills and time it takes to produce good wholesome food is also growing. Quality not quantity is starting to make sense.
Christmas has been unusual for me, Stollen, Christmas Cake and Yule Log were my best sellers last year but this year added a M'Hencha (M'Hanncha) to offer an alternative and people have been wowed by it's looks and flavour; completely unexpected results and by far my best selling Celebration cake for Christmas! So pleased that people are also happy to experiment with flavour and we food producers have a responsibility to keep bringing our customers choice! Twitter:
@Cotswoldcake
Blair is a local food hero. He has begun a series of Farm to Table dinners in farmer's fields in and around Edmonton last summer with great success. The dinner I participated in at Danny and Shannon's farm was another of my culinary highlights this year. I am still inspired by it. He was a Slow Food Terra Madre delegate in 2010 and has accepted the responsibility as Executive Chef for the Slow Food National Conference in May of 2012. He walks his talk and we are so proud of the work he is doing in our city and with his students at NAIT. Watch for more great things from this chef in the future. Twitter: @blebsack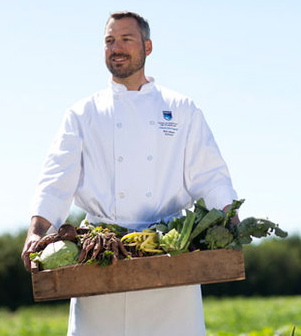 1. Major Food Trends in Edmonton / Alberta
Farm Dinners (many too come this upcoming year)
Food Trucks
House made charcuterie and fresh cheese
Thin crust pizza
Italian food renaissance
2. Food trends in Canada / US
Cooking with real fire (charcoal and wood: oak wine barrels, grape vines, fruit wood)
Beer and food pairings (micro brew restaurants)
Whole hog menu items
Maltodextrin use in molecular cuisine: making edible soil, sand and other landscapes
Independent cooking schools/classes
My most sincere hope for a food trend in Edmonton is for prix fix dinners.  Chefs offer multi course dinners which change daily and can then utilize small local production farms and suppliers. Diners take more time to enjoy dinner and allow chefs to cook great food in smaller portions so you can appreciate the flavors more.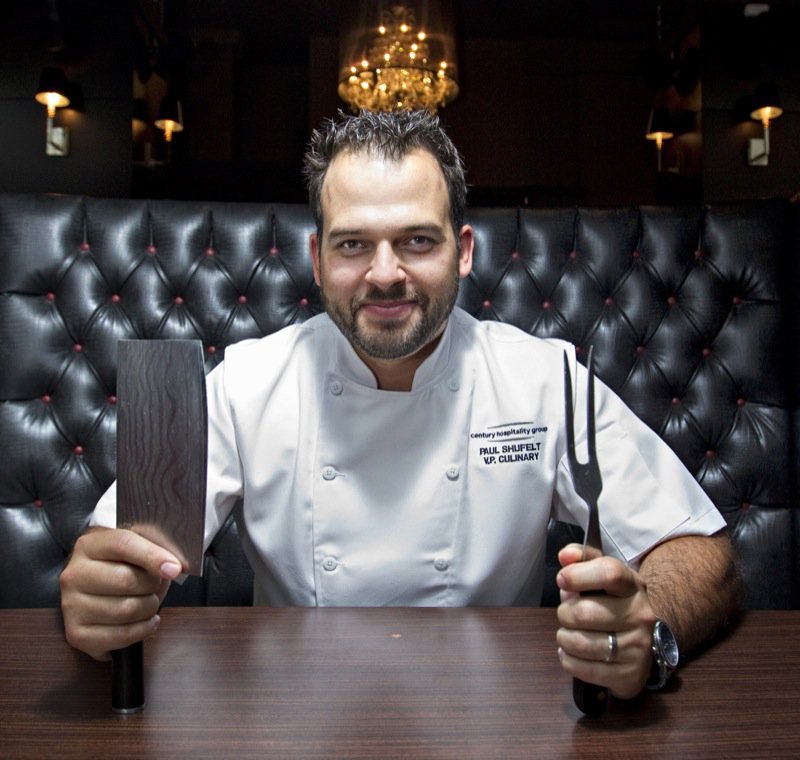 I had the privilege of meeting Paul at the CHG's Top Chef Challenge last Spring which was one of the highlights of my culinary year. What incredible work Paul has accomplished in our city with his group of restaurants. He inspires his chefs and his patrons alike with his passion for really delicious Alberta food. He never fails to deliver on that promise and has his finger on the pulse of everything that is happening in our city food wise. This is one chef who really has it goin' on! Watch for more motivating events to come from him and his team this year! Twitter: @chefpshoey
I have never been all that fond of following the next big trend coming our way, rather, I like to focus on what is relevant to me, and most importantly, to our customers at the time.
1. Local Trends:
Given the growth of the food truck movement this year, I would think that this trend will continue to grow, featuring a more diverse mix of street food options, that will stretch far beyond the classic hot dogs of the past. Having said that, I worry that this food trend bubble will burst eventually because as a chef who is also an entrepreneur, I have a hard time wrapping my head around the challenges of the short season in Edmonton, and the high cost of keeping a food truck going. Prove me wrong guys, as I love the tasty treats you provide!
I also look forward to the continued growth of local Farmer's Markets, from the classic Strathcona Market, to the new year round City Centre Market, and my new neighbourhood favourite, the Terwillegar Farmer's Market. These are fantastic places to source out an abundance of local fare.
I think we might even see the pop-up restaurant making its way to Edmonton in a big way this year. I am already hearing rumblings of a pop-up dinner in the works. Anxious to get the ball rolling on this, as it could be really fun!
2. National and International Trends:
I also see the wave continuing to swell when it comes to traceability of the food we eat, and what impact the food choices we make has on ourselves, our bodies, our health and our environment. I feel this trend will begin to broaden from being a small minority of our demographic, to a much larger portion. This will not happen overnight, and will be something that grows in the years to come. From sustainably farmed fish, to naturally raised beef, and locally grown vegetables, I believe people will want to know more about the food they consume, how it is handled, and whose hands it is in before it makes it to their table. In doing so, I believe the farmer, fisherman, etc, will have their moment in spotlight, and rightfully so. The real challenge here is, as the population continues to grow, it will become increasingly more difficult for the world to be able to sustain our ever-growing hunger for food. This is a huge obstacle that, not only the foodies of the world, but the world as a whole, will have to face.
With the continued economic uncertainty the world over, I feel that chefs will continue to be pushed further to reach for more value cuts of meat, fish and poultry, flexing their creative muscles to create incredible dishes full of flavour, and value. Whether that's creating their own charcuterie, pates, terrines, to skilfully preparing braised items such as pulled pork and osso bucco, the true measure of a chef will be tested in order to continue to provide guests with a meal they feel provides value, while managing to maintain a modest profit.
3. My greatest hope:
is that the population of Edmonton foodies continues to grow exponentially, and that they continue to demand more of us, asking the hard questions about the places they eat, the food they are served, and the manner in which it is prepared. It's time for people to take a harder look at the chain restaurants they frequent so often and question how the food is so cheap, what corners are cut, and what quality of food they are actually receiving. Value is not simply in the size of a portion, true value is in the quality of the product used, combined with the degree of skill and care used in the preparation, and the warmth and hospitality of the environment in which it is served. Expect more Edmonton, and look beyond the size of the plate you were given, to see what you're really paying for.
One trend that can't die soon enough for me, is the molecular gastronomy bubble. Basil spheres, and bacon dust, and all of the other crazy concoctions are cute and all, but let's just focus on food tasting like food, rather than anything but.
To learn more about food, and the Edmonton food scene, pick up the Edmonton Sun every Wednesday to read my weekly article, From My Kitchen (example here), or head to our website: Century Hospitality.
Chef Brittany Watt Chef at The Old Strathcona Farmer's Market Cafe and Harvest Catering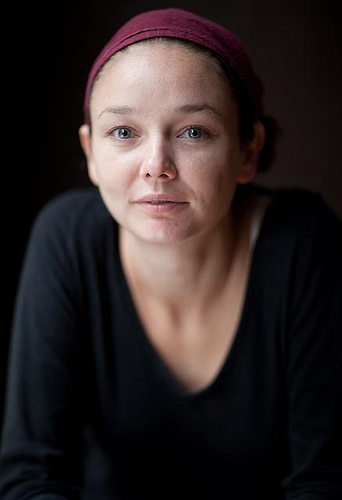 1. What do you see as the major food trends locally (Edmonton, Alberta), and regionally (Alberta) 2012 ?
Something that have been happening for some time now, due to education and awareness, is people questioning where their food is coming from and how it is grown. Â I believe that people will continue along this road and maybe even take it a step further by:

creating their own gardens,
taking more part in co op farms and
by meeting the people that supply them with their food.

Chefs use to be the rock stars of the culinary world but I think you are going to see our suppliers surpass the chef's celebrity status. Â I personally think that it is about time.
2. What do you see as major trends throughout Canada and or the US?
On an international level, people are going to start using their voice more with regards to the legislation that is imposed on food.
With regards to the free trade between Canada and the US, you may see people demanding the same requirements with regard to organic regulations. Â This is already starting to happen with independent organizations that people trust but people are becoming more concerned about the actual governments and their involvement in the system.
Maybe even a couple protests 😉 Â Hopefully McDonalds gets a little grief as well.
3. What would your most sincere hope, wish, or desire be to see as a food trend in 2012?
I would like to see people use food more as a community tool. Â I would like us to start thinking about how we can help one another instead of how we can benefit off of someone else and do this through the relationships we create through food.
I would like to see secret pot luck dinners, mass organising of celebrating food, more involvement learning about food.
I would also like to see people reach out to their farmer more. Â There is a lot of produce that is wasted every year because farmers do not have the labour or time to harvest their crops. Â I would like to see people take the initiative and involve themselves in using those crops. Â Stop the waste.
I also think people need to understand the amount of time it takes to grow the food and create the dishes. Â Maybe if they did it a little themselves, they might be a little more patient and a little less demanding.
I love watching and being part of this giant wave that has reached our little neck of the woods. Â It is so wonderful teaching people about mushrooms, wild foods and even something so simple and beautiful as a quince. Â To watch peoples eyes light up when they learn that sun chokes, hazelnuts, and even ginger grow in our back yards. Â You see them start to appreciate and acknowledge what this earth offers us everyday. Â It is a beautiful idea and I feel blessed to watch it evolve. Twitter: @harvest_chef
We are awakening and I love it!
Chef Stefan Czapalay with Culinary Design Solutions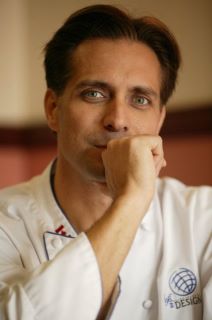 I came across Stefan's site a few year's ago. It is a beautiful site, but he posts far too little on it. That's what happens when one is busy. I have definitely enjoyed following some of his experiences the past few years, and was delighted when he responded to my request this year to see what he would come up with. He did the totally unexpected, as he usually does, and provided us with a research bit that he had undertaken to investigate the trend that sauces were taking for 2012. I find the specifics of it interesting and as a home cook, am definitely aware of the power of paired foods and complimentary sauces. (I am learning how to make small portions to not waste so much.) When I eat out, a good sauce can carry me to the moon!
Here's a collection of research outlining specific trends affecting not only our cooking sauce category , but sauces in general for 2012. Most of the information is from US sources (Canadian-specific research is very rare) but given the power of social media and media in general, the time line between the identification of a US trend and a corresponding Canadian reaction has become much more compact.
Okay, so with all of this said, I summarize that there is a dual focus on:
Ethnic cooking sauces with a highlight on Asian, but keep an eye on the growing interest in Latin flavours (including Caribbean).
Comfort cooking sauces which are to be used for weeknight meals and may even strike a cord as a slow cooker solution.
Twitter: @chefzap