Absolutely scrumptiously yummy for your tummy!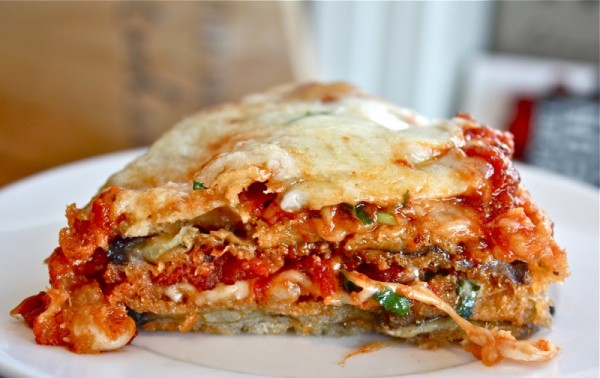 Food and friendships. I cannot separate the two. I work to demonstrate my love and appreciation of my friends and family through the food I make. And, I am one of the "lucky ones". I have had friendships for over 40 years. Actually, I learned when I was 12 years old the importance of loyalty and support within a friendship, and that bode me well in those tumultuous teen years. My life long friendships were made when I was in grade 7: 12 years old. Our children have grown up together and have become friends. How rich is that? We are the keeper of one another's memories. That is precious. There is nothing like sitting with a friend who not only knows you, but remembers because she was there. I value and cherish these friendships.
One such friend is Luciana. We met at a sleepover. She went to the Catholic school and I to the public school. The neighbour across the street also went to the Catholic school and invited us both to the party. Somehow, we just clicked. Everyone else went to sleep. We couldn't . We gathered all the underwear in the room and hid it everywhere. We had so much wicked and naughty fun that first up-all-night party. The music of the night:" I feel it in my fingers, I feel it in my toes… love that's all around me, so the feeling grows." Do you remember it? "There's no beginning, there" be no end 'cause on my love you can depend…" Those were the days.
Yet, we have chapters like that. Entire novels within each chapter. Holidays together, parties, trials and tribulations. And food. Luciana is a first generation Italian. It is really odd when I think of it, but I never ate at her house. Ever. She definitely ate at mine a lot, but that is how it was. There were usually so many people at her house for meals that one more would never matter; however, as I think about it now, it was probably because everyone was speaking Italian. He cousins were always close and nearby and the house usually packed at meal time. We would escape and go somewhere else.
But, as we grew into our own families, oh my, can that girl cook. She used to really enjoy it, too, but has really gone to the dark side these last few years with buying a lot of convenience foods. Her sister was much younger in the former days, and kind of hung around, but later, she managed to catch up. You know how that happens. Lydia would take more time trying to replicate her mother's recipes. Their mother makes the BEST gardinera pickles I have ever eaten, but won't share the recipe and won't let me come and photograph her making them. I hope one day I will be allowed to capture the magic and enable future generations to pass it on. But Lydia definitely did her mother proud with her Eggplant Parmigiana. It was outrageously good. She shared her recipe and technique with me, and I finally got it.
This is absolutely divine. For the perfect recipe, you must use Luciana and Lydia's mom's homemade tomato sauce. However, I find that my Best Ever Tomato Sauce stands up to my recollection of how good hers is. So, that is what I used for this recipe. But, do not kid yourself. It is all about the sauce. This dish must have a stellar sauce. Then, a mix of authentic cheeses, and crispy eggplant. Oh, my.
I plated some the day I made all of the casseroles for the freezer and just did the individual portions in the oven (the first photo) and even my carnivore loving husband felt his need for meat satiated with this dish. I almost fell over.
So, Donadeo family: I hope I have done you proud on this one. This is one dish that I will always make thinking of you. The Gardinera would be another I would love to learn to make, should the head of that family kitchen ever change her mind. 🙂
The photo essay says it all. The recipe follows.
Eggplant Parmigiana Recipe
Ingredients:
5 cups Panko
butter, for greasing the dish
3 tablespoons finely chopped fresh flat-leaf parsley
1 tablespoon finely chopped fresh oregano leaves
1 tablespoon finely chopped fresh thymeleaves
Salt and freshly ground black pepper
6 large eggs, beaten
2 tablespoons water
2 to 3 medium eggplants (about 2 1/4-pounds), cut into 1/4 inch-thick long slices (need about 18 slices)
All-purpose flour, for dredging
Olive oil, for frying
12 ounces grated Mozzarella, plus 1/2 pound fresh mozzarella, thinly sliced
12 ounces grated Fontina
3/4 cup grated Parmesan
Fresh basil leaves, chiffonade
Instructions:
Place the eggplant slices on a layer of paper towels and sprinkle with a little salt, cover with another layer of paper towels and hold it down with something heavy to drain the excess moisture; set aside for a couple of hours, or over night
Lightly butter the bottom and sides of a 15 by 10 by 2-inch baking dish; set aside
Arrange three shallow bowls: one filled with panko bread crumbs (with the herbs and salt and pepper added), one with seasoned flour, and one with the eggs whisked with 2 tablespoons of water
Season each eggplant slice on both sides with salt and pepper; dredge each slice in the flour, tapping off excess, then dip in the egg, and then in the panko
Shake off any excess crumbs and transfer the eggplant to a baking sheet; repeat with the remaining eggplant slices
Heat 1/2-inch of oil in 2 large straight-sided sautépans over medium heat until the oil reaches a temperature of 385ºF
Working in small batches, fry a few of the eggplant slices, turning once, until golden brown, about 3 minutes per batch; sing tongs, transfer to a paper towel-lined baking sheet
Repeat with the remaining eggplant
Cover the bottom of the prepared baking dish with some of the tomato sauce and arrange 1/2 of the eggplant over the sauce
Cover the eggplant with some of the sauce, grated Mozzarella, Fontina, Parmesan cheese and some of the basil
Repeat to make 3 layers ending with the sauce; top with the fresh slices of mozzarella and remaining Parmesan and bake until hot and just beginning to brown (about 30 minutes)
Let rest 10 minutes before serving
Get ready to rumble: this will knock your socks off it is so yummy!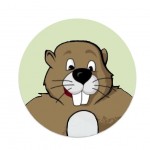 Subscribe to A Canadian Foodie so you don't miss a post! (top right)
Register for: Kevin Kossowan's Big Game Tasting and Cooking Demonstration Lunch or Dinner February 26, 2011 LUNCH at 11am SOLD OUT DINNER on FRIDAY March 18th All seats open
Register for:BénéGamier's French Tart Class: Sweet and Savoury SUNDAY, March 6, 2011 at 8:30 am three seats left (her class Saturday, April 2, 2011 SOLD OUT)
Register for: Valerie Lugonja's (me) Bread Baking for Beginners Saturday, April 9th, 2011 at 8:30 am five seats left
NEW: The Niagara on the Lake Culinary Wine Tour and Cooking Class Itinerary is now up:CHECK OUT THE HOT ITINERARY!!!