I knew I had faeries living in my garden!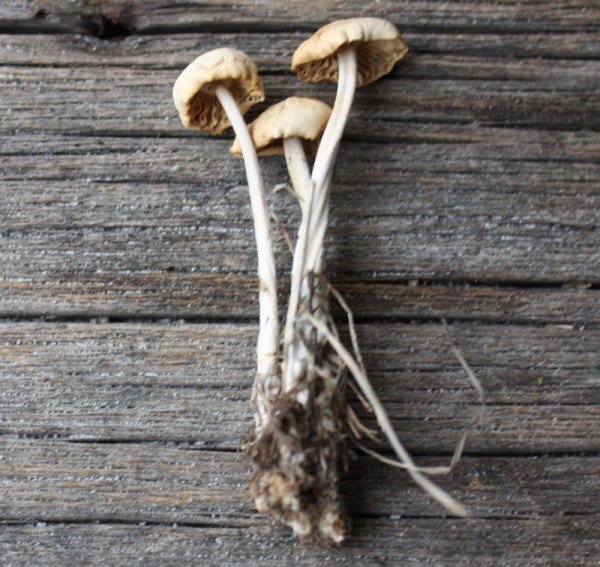 At Eat Alberta last April, Robert Rogers spoke about The Top Ten Edible Plants within our city limits and I overheard one of his session participants on her way into lunch exclaiming that she had no idea that fairyring mushrooms were edible! What? Nor had I. Is it possible?
I asked Thea Moss who is a member of the Alberta Mycological Society and she just nodded matter-of-factly that most are edible, and she added, "And one of the most delicious varieties, too!" But, you do have to know what to look for. As always, with mushrooms. This is why I was so stunned. I had been taught, and believed, that most were poison and that I would die if I ate them. Actually, most are edible. It is the few deadly poisonous ones that one has to learn about. Truly, it is lack of knowledge that has kept me from harvesting the throngs that have been growing in our grass this year, until now.
We are still trying to rigorously rid our lawn of them, but in the meantime…. here is a small harvest.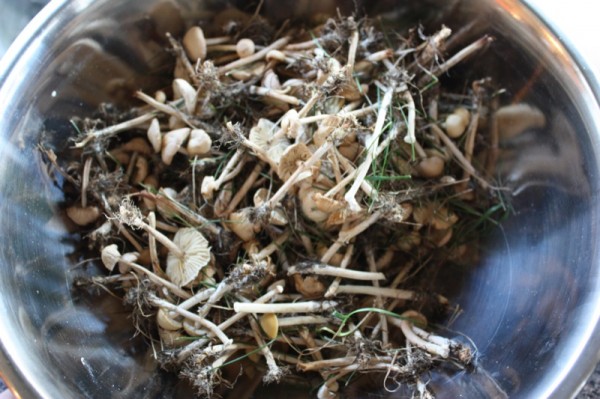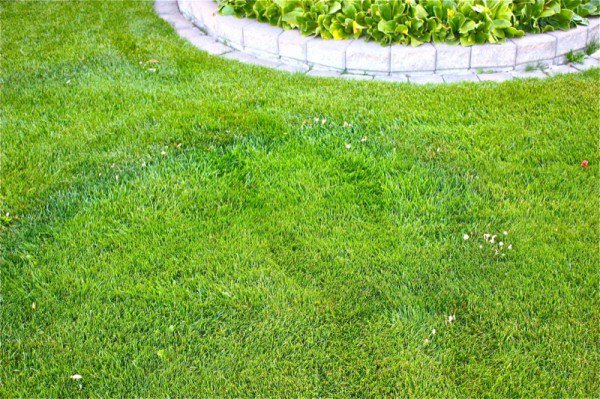 The exceptionally long winter and wet summer has led to the worst infestation we have ever experienced. I am actually not nearly as upset about it now that I know mine are edible. They smell deeply delicious. The aroma is earthy and umami filled. My mouth was watering just taking the aroma in.
Thea explained the tests, but I actually took them over and showed them to her before I was sure I had edible mushrooms. The stem is fibrous and will not make a clean snap or break. It bends, and when you pull it apart to sever it, there will be fibrous strands coming from both parts of the break. The cap is not attached to the stem.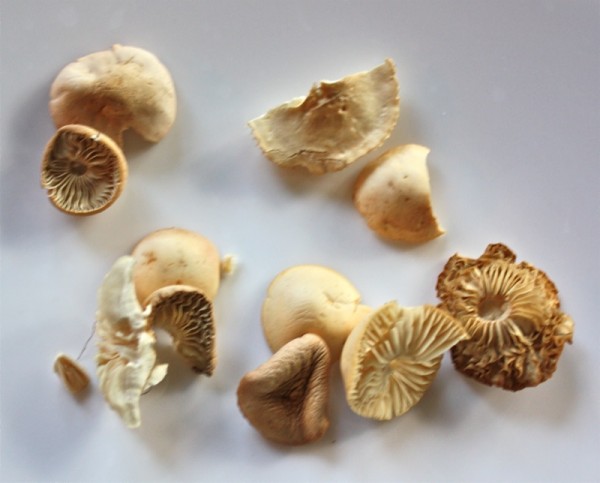 The underside of the cap has one long and one short "bit" pattern. You can possibly see that in the top broken cap below.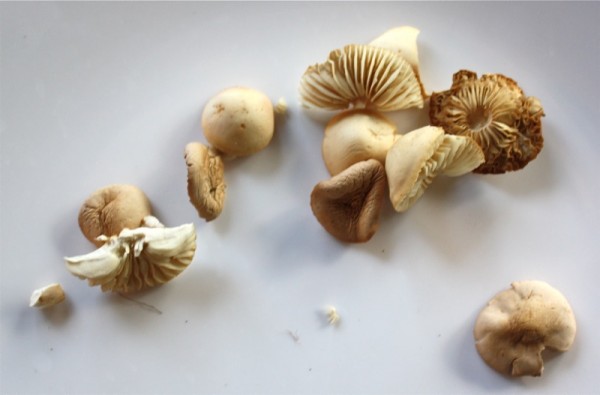 She said they dry beautifully, and they are fast. Here is the entire bowl of caps the day after.
I don't care that it is such a little bit. I am thrilled with my new discovery. Knowledge is a beautiful thing and inspired me consistently to learn more. I am definitely going to be doing that. What fun!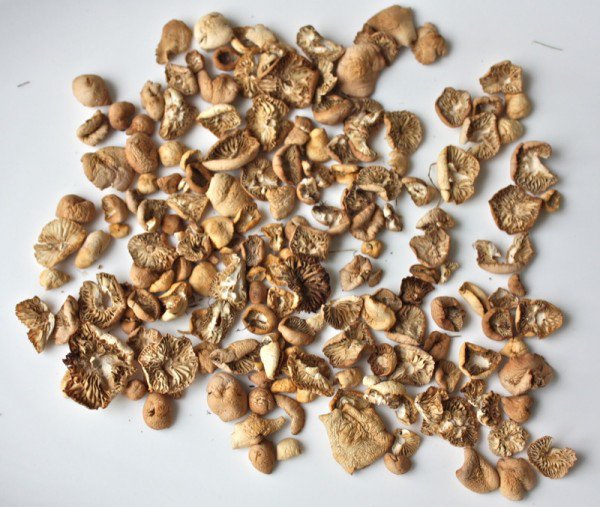 Who knew? Personally, I think this is further evidence that faeries actually do live in my garden. 🙂