Agriturismo Alla Madonna del Piatto in Assisi: a bit of paradise overlooking Assisi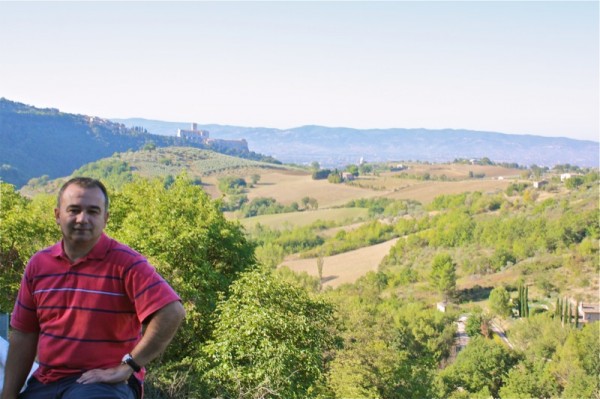 Up at 7, out of the house by 9, on the plane by 11 and in Rome by noon the next day, we were tired. Â Vanja is the best navigator. We were in our little pre-booked Citroen rental and enroute to Assisi within the hour. It was a short drive really, about one and a half hours; the Italian countryside was revitalizing though you will see little of it in the immediate photos following.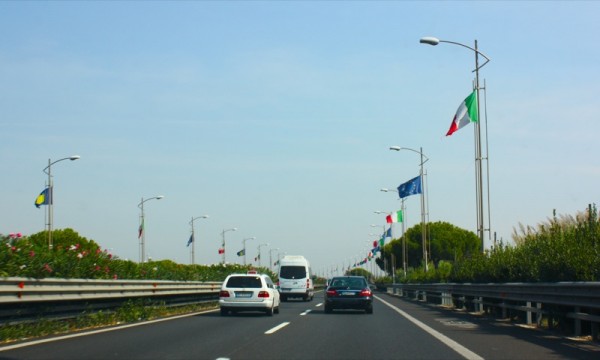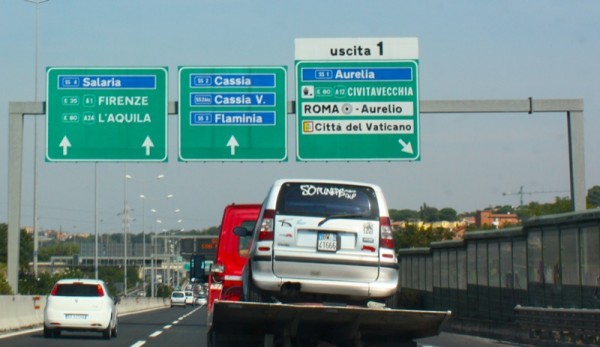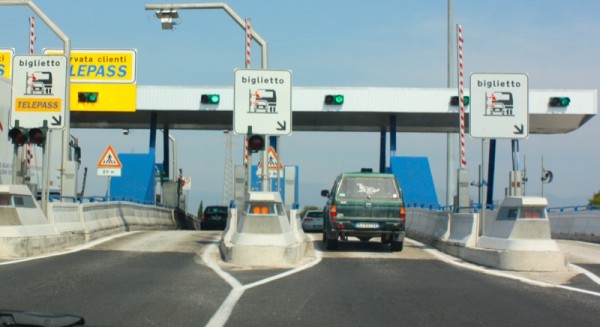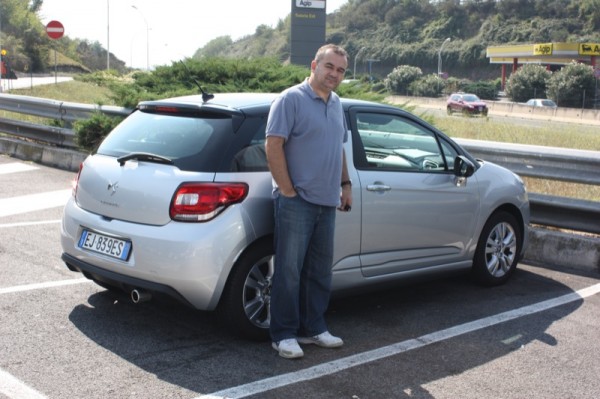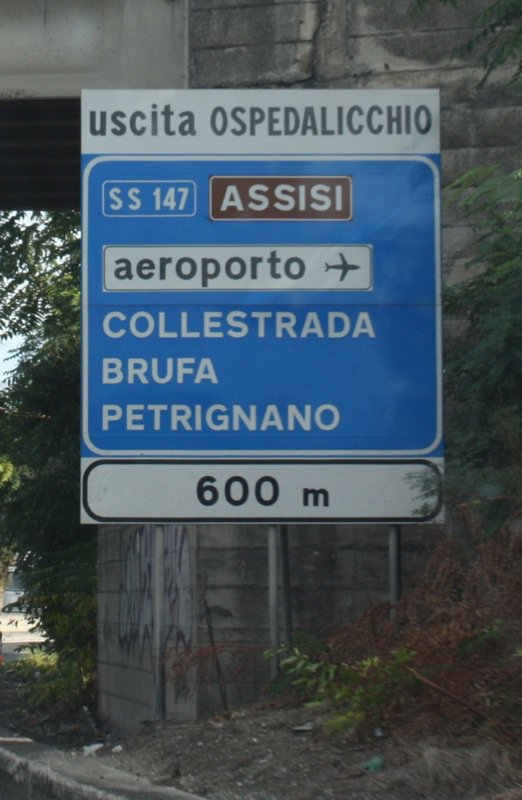 Letizia's instructions to her agritorismo in the Umbrian hills overlooking Assisi were excellent, but it was still a tense last few kilometers as we spun around traffic circles, over bridges, under train tracks and up some very narrow winding and seemingly not-often-travelled roads to find Alla Madonna del Piatto. Then, there it was, right on the side of the road. Literally.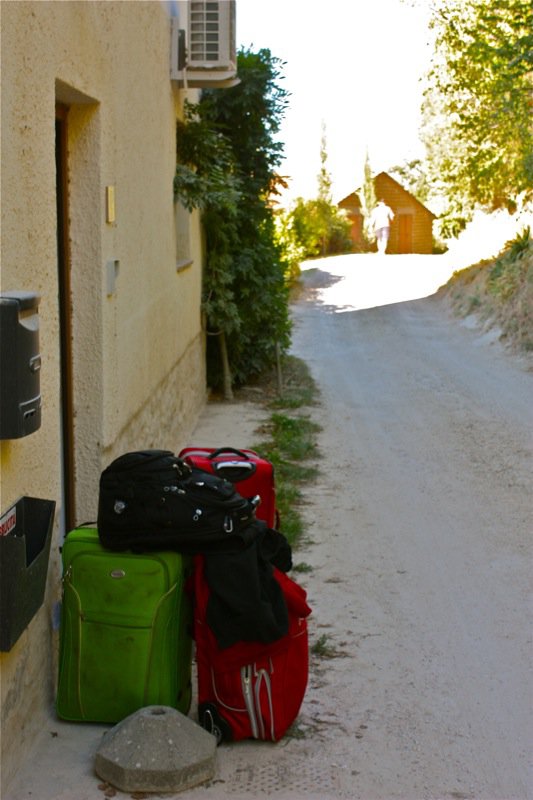 Vanja knocked and Letizia perked out asking if that was Valerie in the car. I mustered a friendly weary wave. She instructed Vanja where to park, had our suitcases dropped at the door and led me to our room up a terra cotta staircase, through a long and expansive brightly lit hall and up three steps to our door. The immaculate room lay spacious and bright with a sparking bathroom. She was opening the shutters before I put down my bag, presenting the view as it should have been: like the Italian masterpiece it was. Her adulation was infectious and I was moved to tender a tight hug for offering up this gift and her home to us. I felt honoured. Just look at it.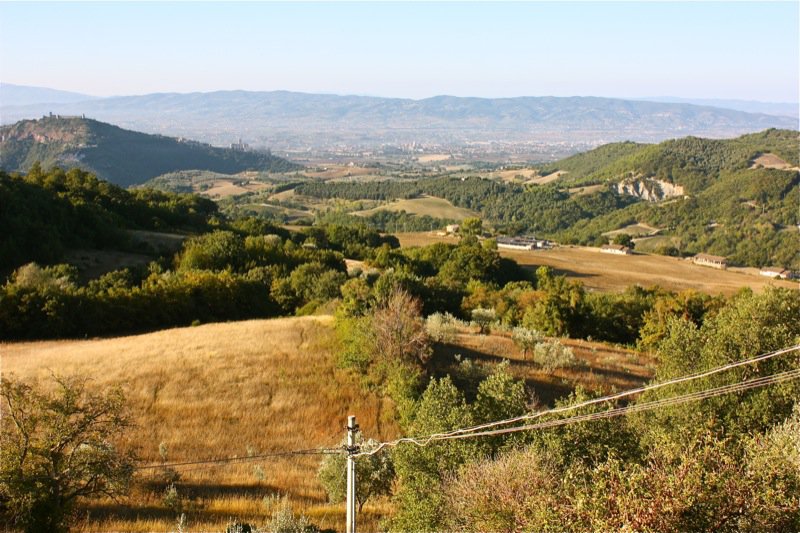 An appreciated glass of juice awaited in the common living area downstairs as Letizia oriented us to her agritorismo and toured us through the house inviting full use of the common space and the palatial terrace, below.
Pomegranate growing right on the upper terrace! I wriggled with delight seeing this and so wanted to pluck one from the tree and crack open the shell to reveal the shimmering ruby jeweled seeds inside, but I dare not ask. Just to see them growing flushed a flutter of tickle-flitters through me that coloured my cheeks as rosy as the pomegranates! We must make time to sit on this terrace and take in the view and this vegetation!
The fresh fragrance of lavender perfumed the air; do you see it thriving over the table? I buried my face in it and breathed it in deeply. Deeply. I vowed to retain that breath in the depths of that moment so that I could unfold it and breath it in again and again – which I am doing now. Ah… and I know Letizia does not take any of this for granted.
She then provided us with keys, maps, day trip ideas she had personally designed and a host of other unexpected and really valuable information about the area. There was no stone left unturned. I immediately wished I was staying a week and regretted making other plans beforehand. I thought I had done my research, but she is the quintessential host and offers up suggestions that are irresistible.(Below is the family olive grove.)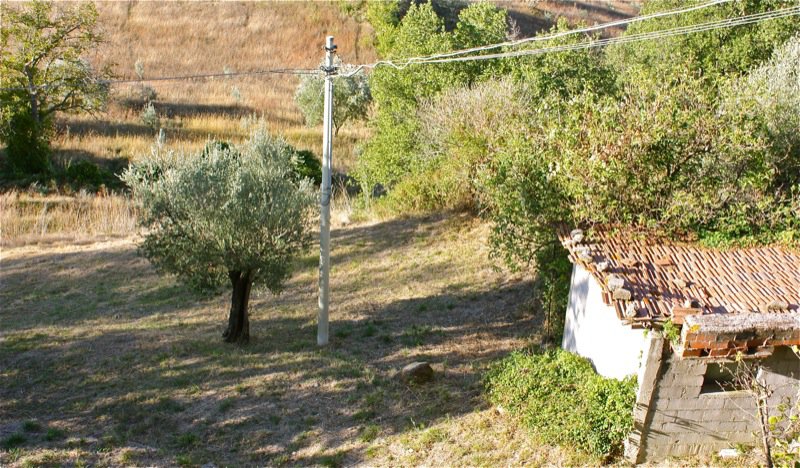 With a nearby suggestion for a non-touristy family owned restaurant for dinner, we retired for a few hours of deep and refreshing sleep before venturing out into the blackest of nights for our evening meal Agriturismo il Pioppo. (to be posted later) It was the perfect suggestion for our first evening out in these black Umbrian hills. Upon returning, we investigated the books and common area, caught up on e-mail and finally, slept.
The morning found me up at dawn awakened by loud hollow echos through the hills as hunters fought their evening meal, a frenzy of dog barking ensued in the suddenly still morning; I then marveled at the expanse outside of the window. As small game like pigeon, pheasant, rabbit and the like are common regional cuisine, I should not have been so surprised to hear the hills ring with the rousing rifle accompanied by the choppy and out of tune chorus of their dogs.
But, who could sleep through such a sunrise, anyway? Do you see Assisi in the third photo? (The large rocks on the clay roof are holding down the terra cotta shingles.)
The portal in the bathroom gave way to the same view a few minutes later in the morning.
In the common area Letizia makes her espresso in small batches and then pours it into a carafe. Vanja, a true espresso aficionado loved it as did I. I enjoyed mine with milk with my orange juice on the side. Fresh fruit, slices of regional cheeses and cured meats were also offered alongside cereal, yogurt and the pièce de résistance: Letizia's daily homemade bread with a variety of her homemade preserves, and butter. No one leaves this house without a heaping dose of hearty and healthy homemade nourishment with an ever-present side of Letizia's TLC. We had to leave too early the following day for the breakfast, so she packed it for us!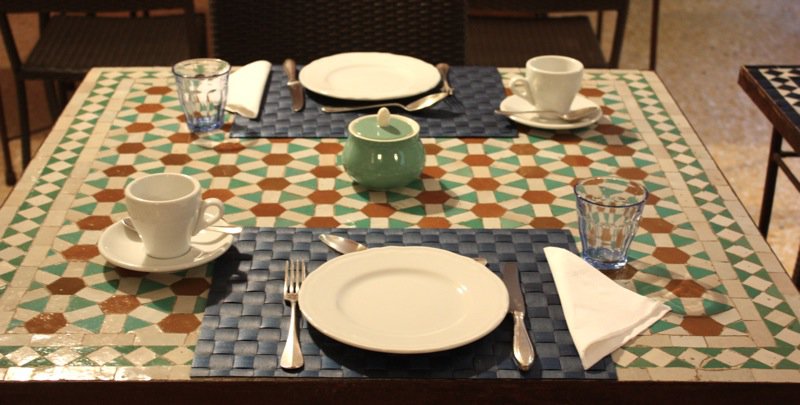 There is another post about Agriturismo Alla Madonna del Piatto with much better photos than I have taken here for you to investigate further.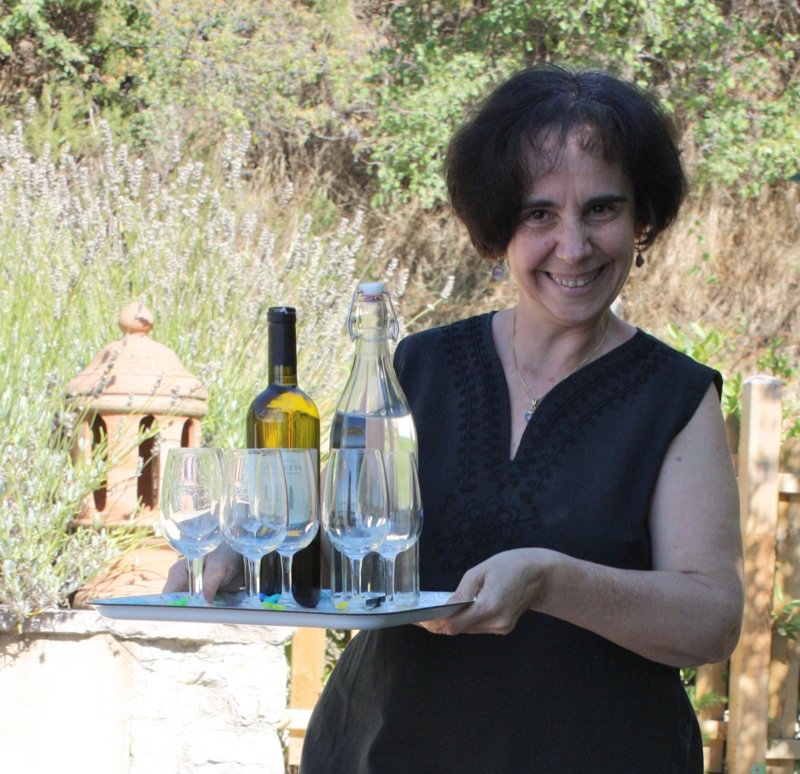 Letizia Mattiacci, aka Principessa of Monte Subasio to her friends, hails from Perugia, about 20 minutes down the road from Assisi, so is an Umbrian through and through. She has not led a staid life. She met her husband, Ruurd de Jong, in London in a happen chance manner, and then they found themselves in the same school in Texas not so long after. Love followed and this adventurous couple, both doctors of Entymology, let their careers and sense of adventure lead them to life in various locals all over the globe. Cooking and entertaining has always been a highlight of Letizia's life with Ruurd, and she became known among their close circle of friends as the go-to gal for lessons on how to make really good Italian food. She discovered a talent and a love for this kind of sharing.
However, that was not what motivated the dramatic lifestyle shift. It was their desire to have a family and to settle in a home where they could immerse themselves in family life in a manner that aligned with their talents and beliefs: a bed and breakfast idea was the first one born. Both felt very strongly about offering strangers authentic hospitality away from home that was representative of family life in the Umbrian region. They found this land over a period of time and then commuted from Switzerland for two more years while the property was renovated to accommodate their dream. Finally, Alla Madonna del Piatto was born as was their child! It is hard to believe that was ten years ago, already!
So, first year in, new baby in tow, Letizia and Ruurd welcomed international visitors to their new home. Early on, they were blessed with guests who wrote about their experiences that were published in prestigious North American culinary magazines so business boomed. However, that did not change the demeanor or pretense of this couple. True to their core values, and initial vision, they remain grounded, warm, completely open and humble as they extend their familial arm around those fortunate enough to stay in their home. Most recently, this couple has secured the adjacent property and are currently in the process of restoring and renovating it. Bigger plans for the cooking school and the bed and breakfast. I cannot wait to return to see what they accomplish.
The cooking school evolved a year or two later through Letizia's passion and talent for entertaining, food, and experience teaching her friends while abroad, and as their young daughter became a little more independent. How she goes about her classes is as unique as the warm experience in their home. Students participate in a learning and tasting of the regional food, and then in the preparation and sharing of a family meal. Letizia truly is "Our Lady of the Plate", the literal translation of Alla Madonna del Piatto! (watch for my post of our class this week)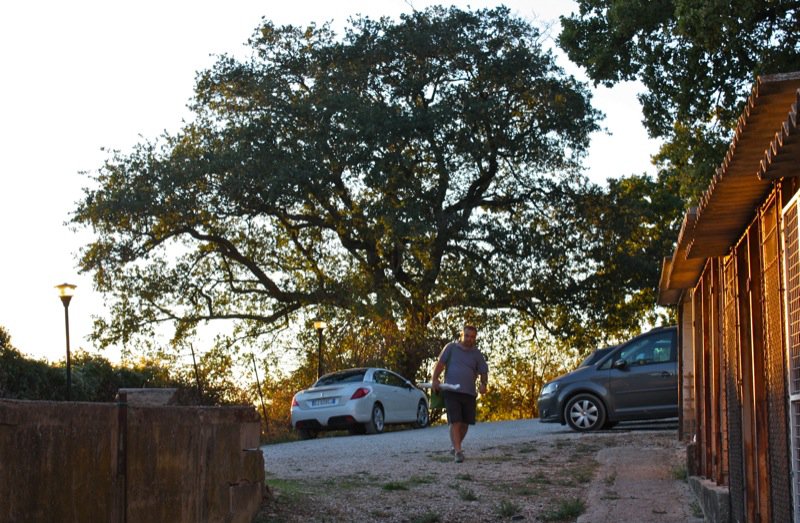 After a full day on Sunday in Siena, our third night in Assisi, Vanja and I were ready to take in a meal on the terrace from the finds of our day in Siena and a stop at a couple of local food shops in Assisi enroute. As Vanja brings in food from the car and gets our dishes packed up for our picnic, I couldn't resist investigating the grapes, figs and rosemary right outside the back door. The grapes formed the canopy over the sitting area on the lower level. Hopefully, Letizia will pipe in and let us know what kind they are in the comments section, below. I can tell you they were sweet and delicious and I could not imagine them not being eaten already! I felt a little guilty sampling without permission, but there were many and you can see they are beginning to become over ripe.
No wonder rosemary is so prevalent in Italian food when it grows in healthy bushes outside of ones door! It was so fragrant and gorgeous. I have tried to grow a small bush like this at home and could only celebrate the health of this plant as any gardener would… I had to rub my hands through it and release more of the piney aroma.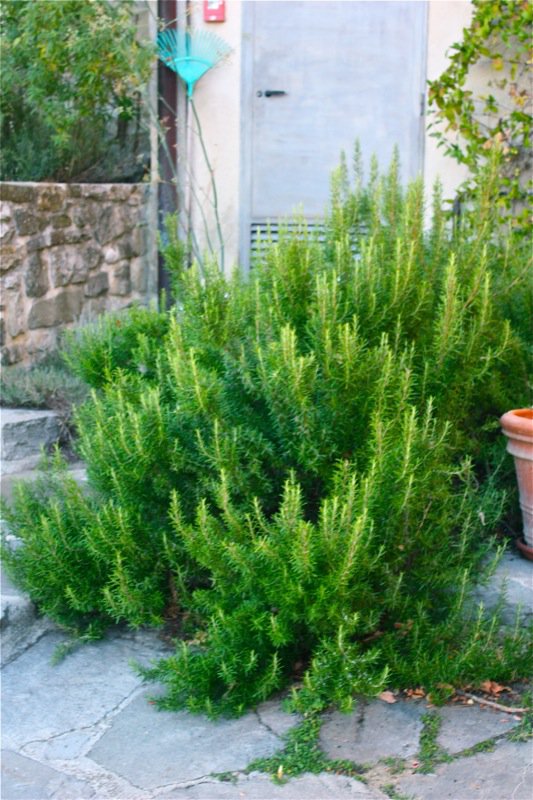 This past summer and fall had been exceeding dry in the region. Letizia lamented that she usually served gorgeous fresh figs on the breakfast table in the mornings at this time of year, but not this year. I was sad to see the branches barren, but plucked the sun dried figs and marveled at the standards from one culture to another. In Canada, I pay a good price for dried figs like this. In Italy, they hang on the branches too dry to use.
I had set out the food, Vanja brought the dishes, and we were ready to slow down and savour this evening at Agriturismo Alla Madonna del Piatto on the terrace perched atop a panoramic wonder.
No cheese, tomato, olives or coppa had ever tasted better.
And the clementine! Oh, my darling! The season was just beginning and I have never tasted a clementine as it should be. The flavour was undeniably uniquely citrus and orange, but not like an orange: so aromatic and complex, sweeter and deeper, yet light and bright. The perfect cleanser to this golden day as the sun rested upon the hills and took on the colour of my treat.
And the finale? Ricciarelli, a traditional Sienese almond macaron-like cookie dating back to the 14th century made with sugar, honey, almond and egg white. Buy them. Buy as many as you can. Eat them every day. You will never get enough and you cannot get them anywhere here. We got ours at Nannini in Siena, and they were undeniably scrumptious. The taste, in this place, on this evening, after the clementine was an unforgettable taste of Italy. As Letizia says, "Italy is a country where the culture is focused on food. This is a food country and there is no denying that." The clarity of this experience is a testament to her belief.
The following morning was my cooking class with Letizia and some of the others staying here. The class (to be posted about next week) coupled with Letizia's hospitality and spotless accommodation, the location, view and vegetation surrounding her home make this a must stay destination for anyone traveling in the area. Vanja brings the car to the front door…
…and we leave but cannot imagine never returning. This is a place and a space that steals a bit of your heart. You will long to go back, to be back. There are many, many places to go, things, to do, and people to meet on my lengthy "bucket list", yet I can not imagine never returning again to Agriturismo Alla Madonna del Piatto in Assisi. I must go back. This is the perfect place for me to take a small group of people in the new year when I plan one of my trips to Italy! (alla Taste Tripping: Culinary Tours, Travel and Cooking Classes.)

Select photo to take you to the class registration page.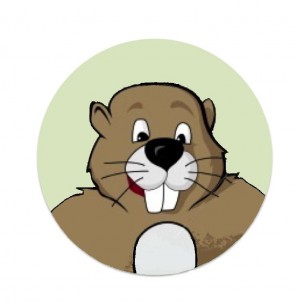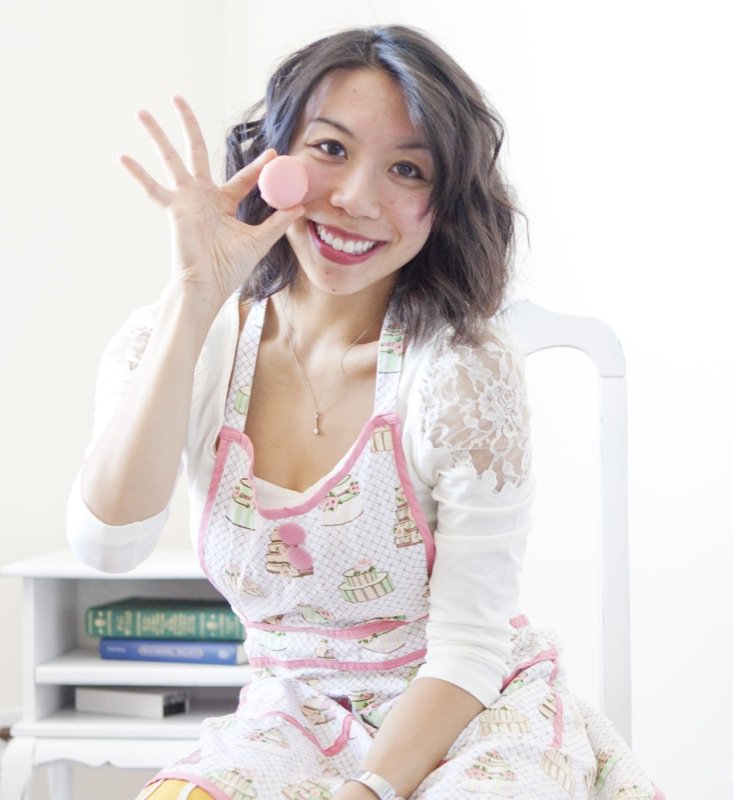 February Saturday, February 04th, 2012: The French Macaron with Connie Nelson Both Classes now sold out: put your name on the waiting list.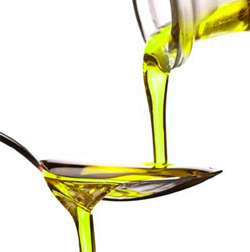 January Saturday, January 21st, 2012: Tastes of Italy: Olive Oils and Bruschettas with Valerie Lugonja LOTS OF SPACES LEFT!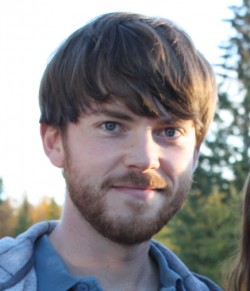 January Sunday, January 22th, 2012: Sausage Making 101 with Allan Suddaby FOUR SPACES LEFT!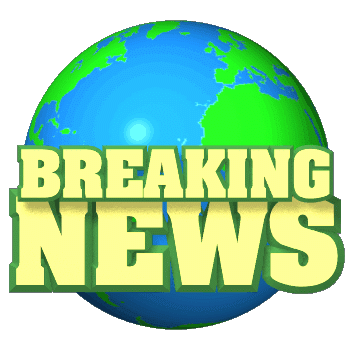 Twelve Course Traditional Ukrainian Pop-up Dinner January 6th at TASTE TRIPPING by NOMAD!