Federico Crova, owner of Cook in Italy Torino, shares three traditional Piemontese recipes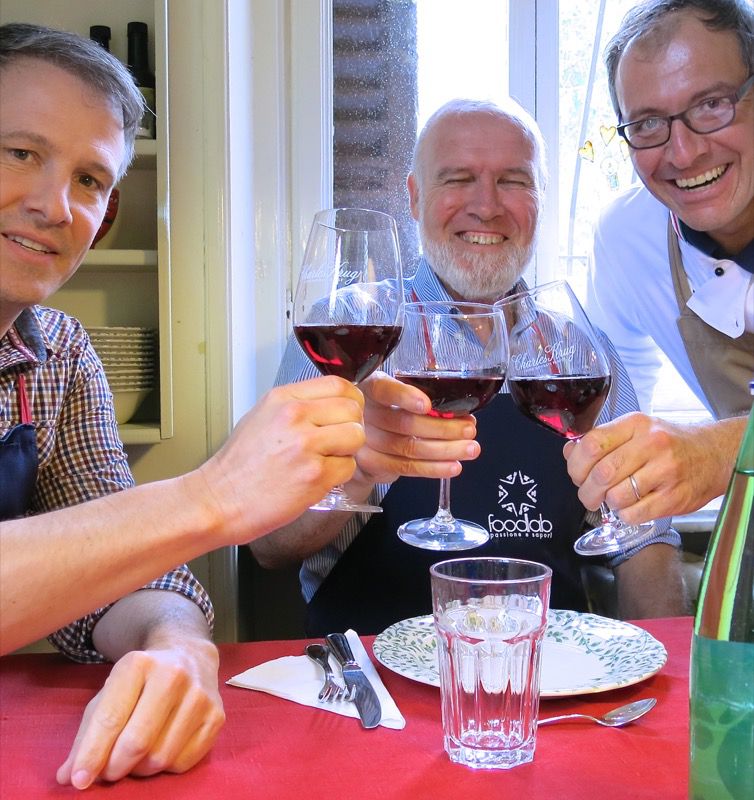 Jens and Dennis joined me for a day of cooking a traditional Piemontese midday meal with Federico Crova, owner of Cook in Italy, in his Torino home while delegates attending Terra Madre, Slow Food International's biannual event.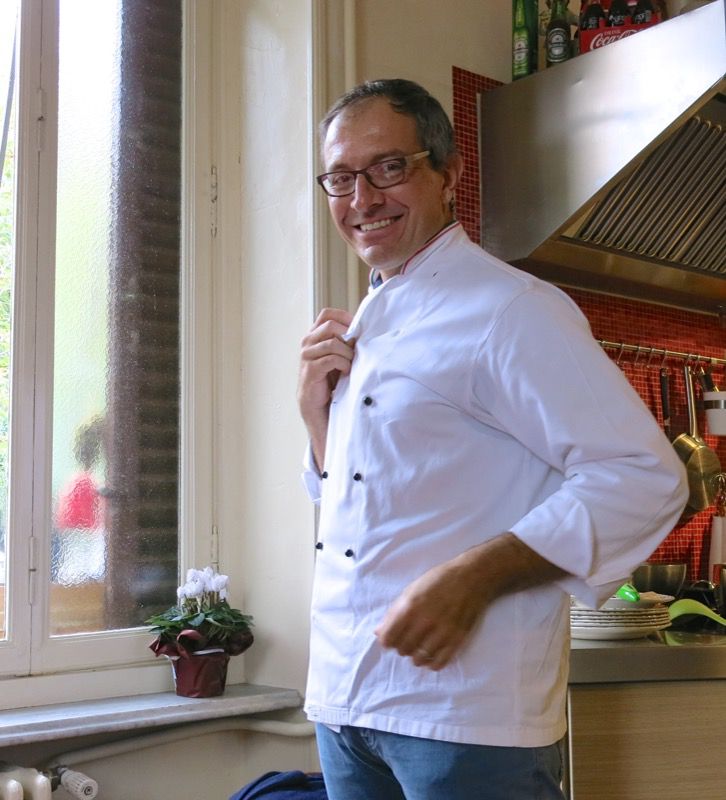 Federico models his chef jacket eloquently.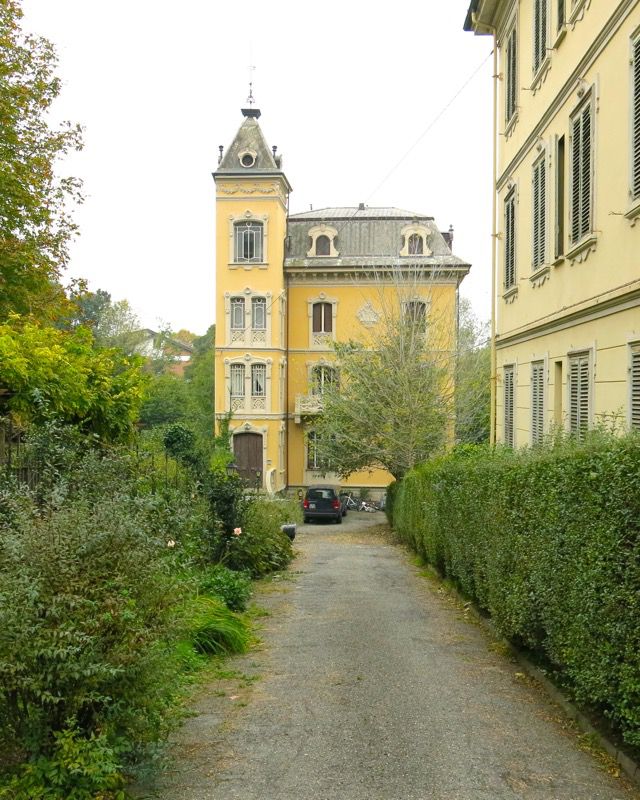 When the taxi dropped us off, my first thought was, "Where are we supposed to go?" He must have made an error. I asked which house was the address, and he pointed here, inside of the gate. We buzzed Federico, and he let us in. We walked, mouths agape, down the lane toward this stately and magnificent home. Federico has a cooking kitchen in another location, but for small groups, he teaches out of his home. More convenient for him, and much more interesting for tourists wanting a peek into the home of a local.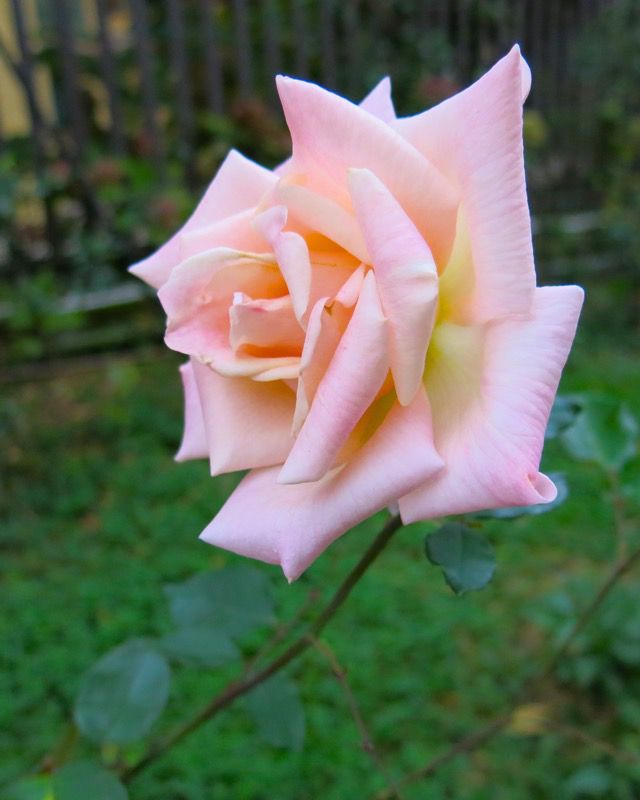 Roses long gone by October 26 in Edmonton, blooming in full glory along the path toward the house.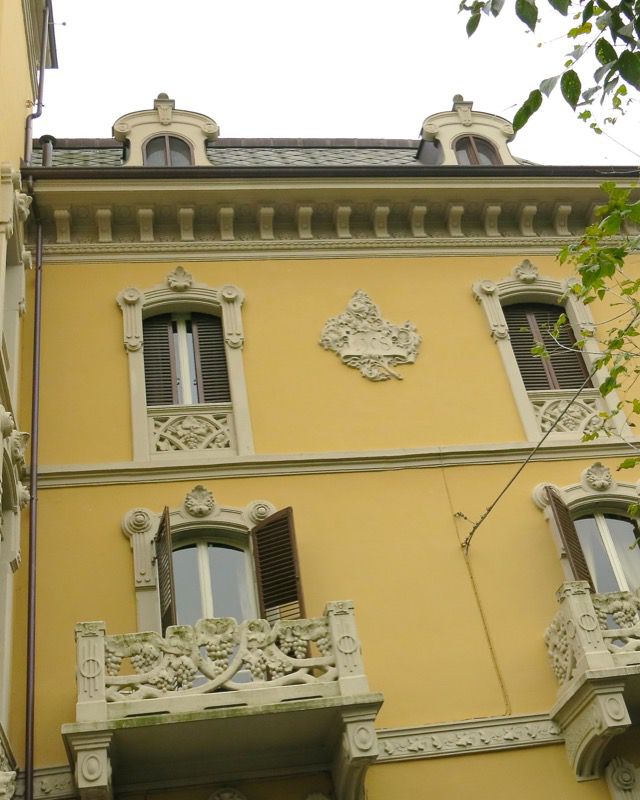 "Rapunzel, Rapunzel, let down your golden hair!" almost flew from my lips. I wanted a tour of this home. The architecture was captivating.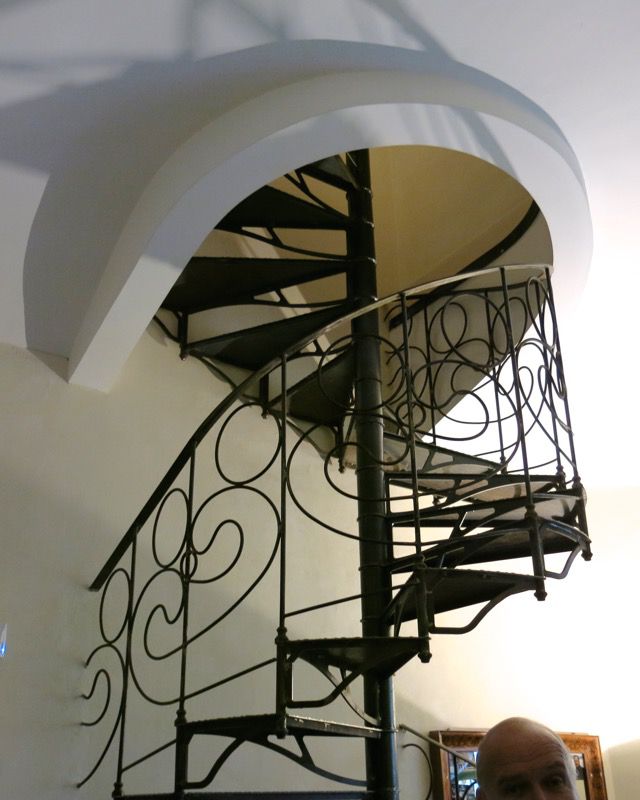 Up the outside stairs and through a tall wide double front door into a massive vestibule opening into a chilly foyer with a wide staircase leading to the upper level, Federico moved to the side door that opened into his warm and vibrant family home. Humbly, yet with pride, he explained that he and his wife had completely refurbished this home. His family lives on the first two levels and they rent two apartments over that. They put in the stairway above to their second level and designed the iron to match the age and feel of the home. This was the office and art gallery. A massive desk was lined with various project with splashes of vibrant colour everywhere.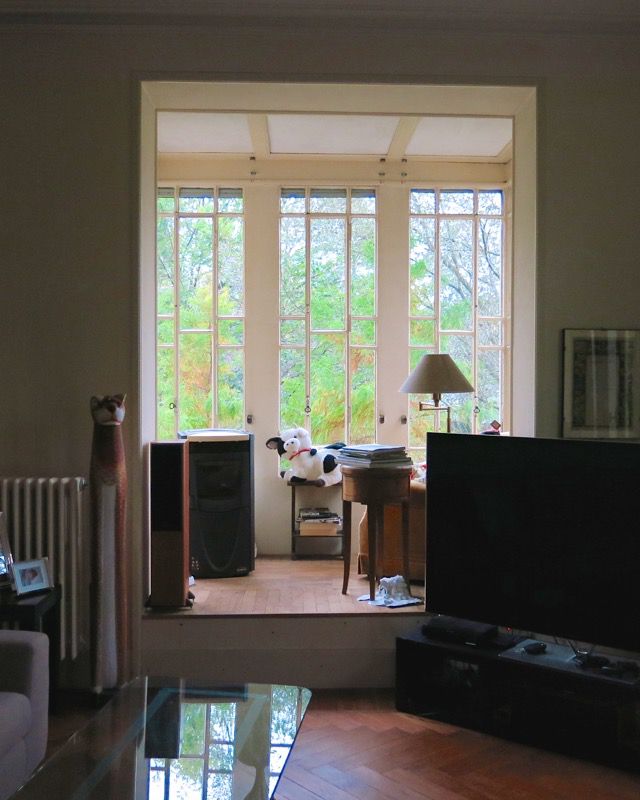 There is a little side hall with a washroom I got locked into for awhile and the office flows into the family room or living area with a rather over-sized television set and a gorgeous play space in front of the window.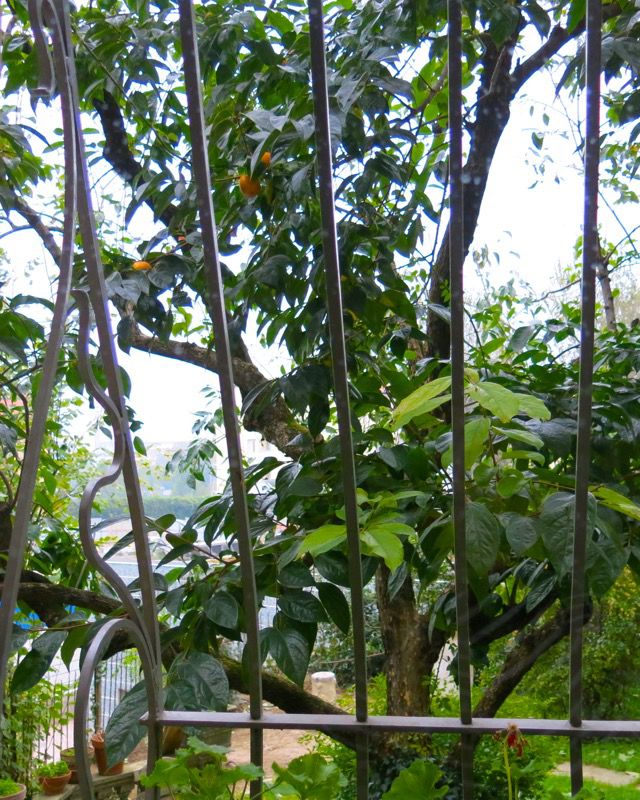 The side window was framed by a persimmon tree. "Usually growing too high for plucking." Such a shame. I would find a way….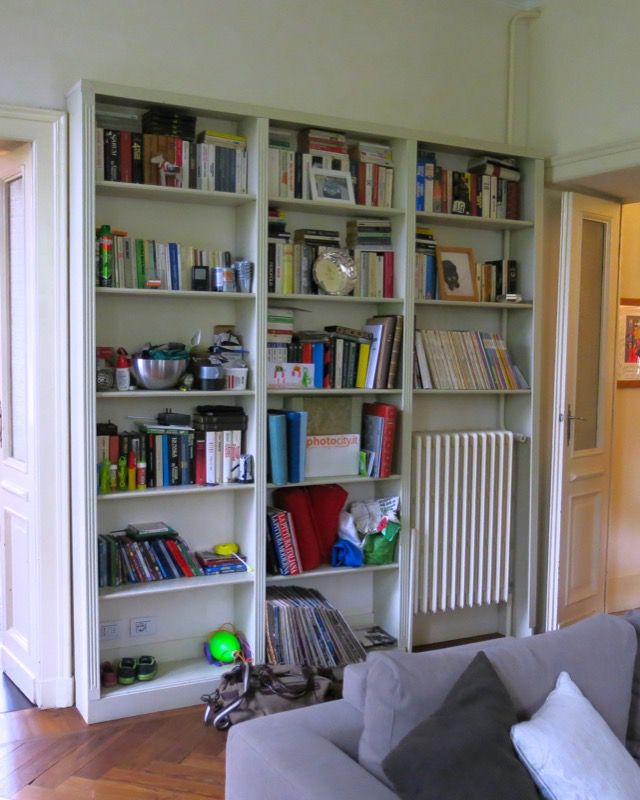 The wall opposite the play stage window offered a built in book case and opened into the kitchen. "Excuse the mess. We have young children." No need. This home was a feast for Canadian prairie eyes. The character! I wanted to pack my bags and move in…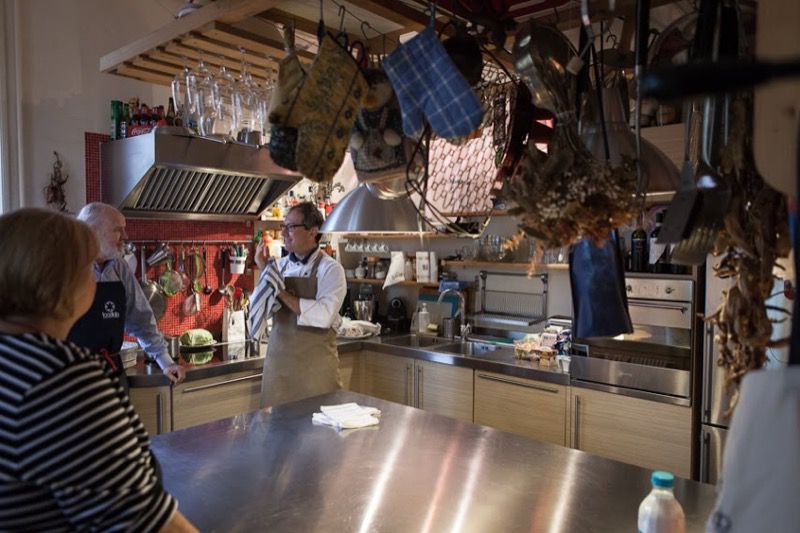 The kitchen was bright, and large and professionally laid out with just enough clutter to add interest and feel like home.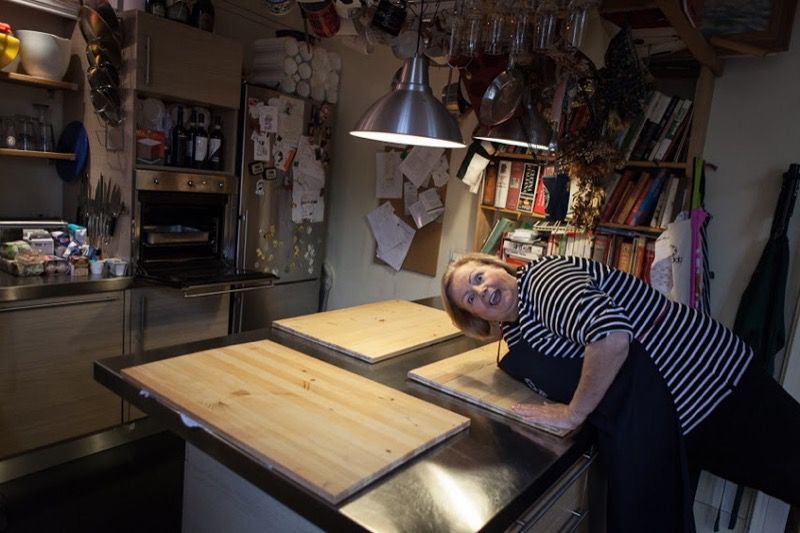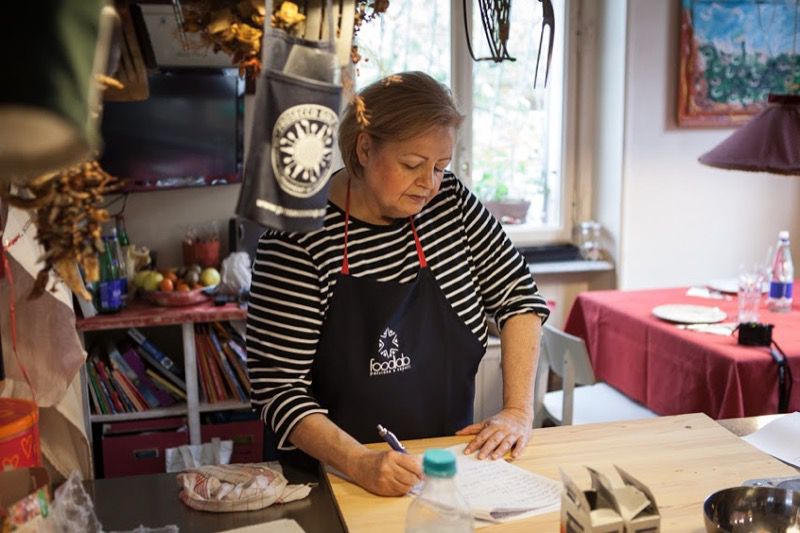 Federico explained that Torino was the first capital of Italy. Not for long, but for long enough the House of Savoy became the Kings of Italy, and Turin, the capital. After Italian unification, Piedmont was one of the most important regions in regarding Italian industrialization. And how did this affect the food of the region? Kings like rich food. The region is too cold to grow olive trees, so this is a region of butter. The traditional dishes of the region are meat heavy, very, very rich and always made with butter. However, the poor also had to eat, and their cuisine was abundant with vegetables and myriads of inventive ways to make inexpensive ingredients taste like food fit for a king!
Our Cook in Italy Torino three course meal included an appetizer called caponet which is a traditional sweet cabbage roll filled with left over beef, traditional Piemontese Salami, herbs, a little garlic and vegetables typical of the region. It is significantly different than any sweet or sour Eastern European Cabbage roll. Absolutely delicious and I look forward to making them at home. Agnolotti del Plin filled with Spinach and Ricotta was the main and Bunet alla Piemontese, a chocolate custard with amaretti cookies and caramel, was the grand finale. I took careful notes and have written a separate post for each recipe.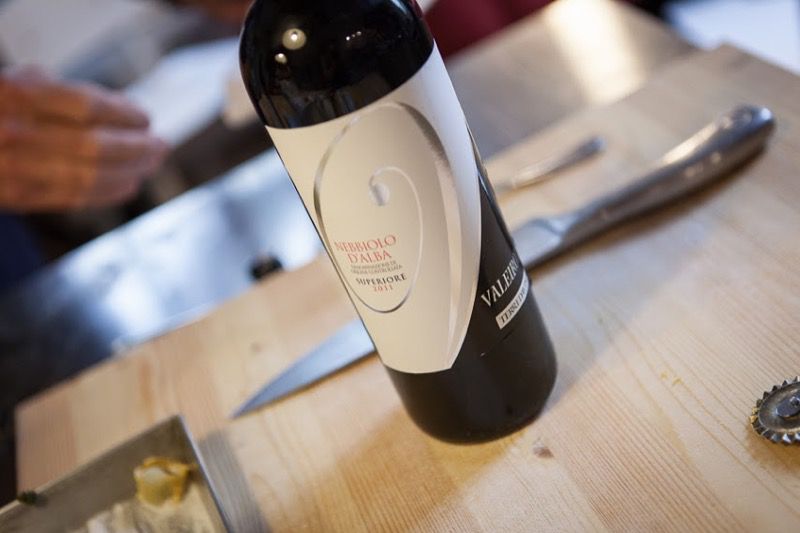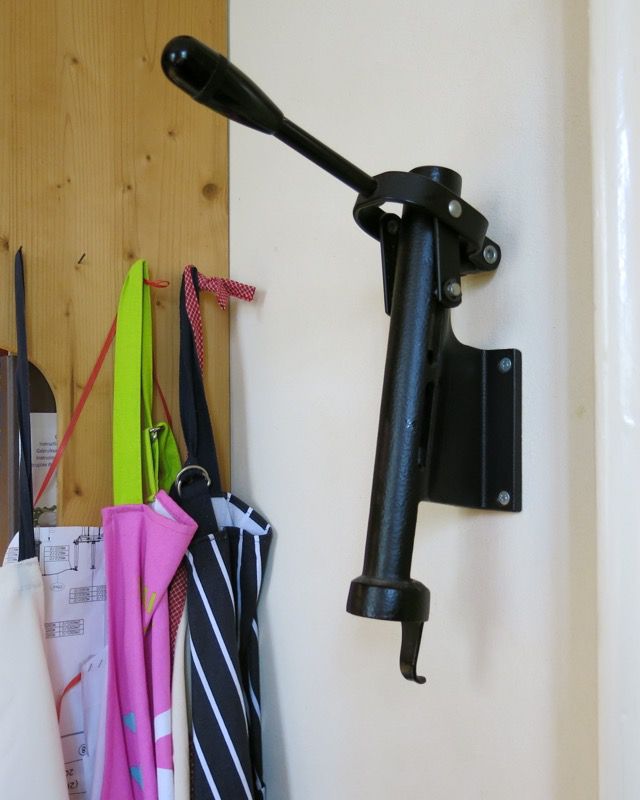 Federico, Jens – where can I buy one of these. Jens said they are called "The Rabbit". It is a wall secured wine bottle opener that works like a dandy. I must find one and have spent a considerable amount of time searching on line without luck, to date. We knew Federico was a hard core entertainer once we spied this.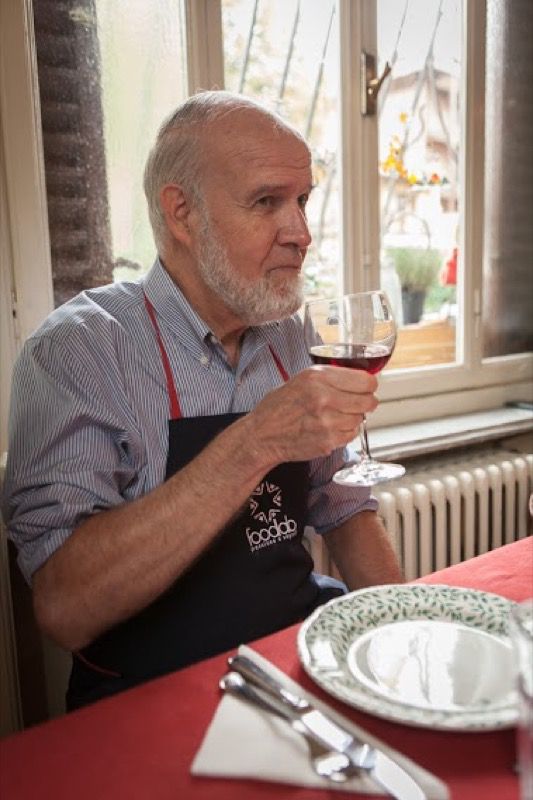 Once all was prepared, the wine was poured and the food was served.
There was so much enjoyment during the preparation process, and tasting the fruits of our labour was equally gratifying. Each dish surpassed my expectations.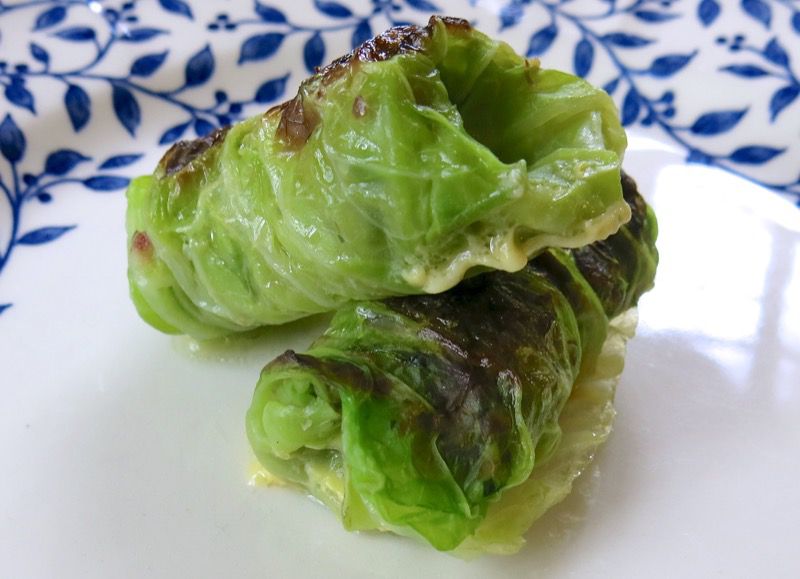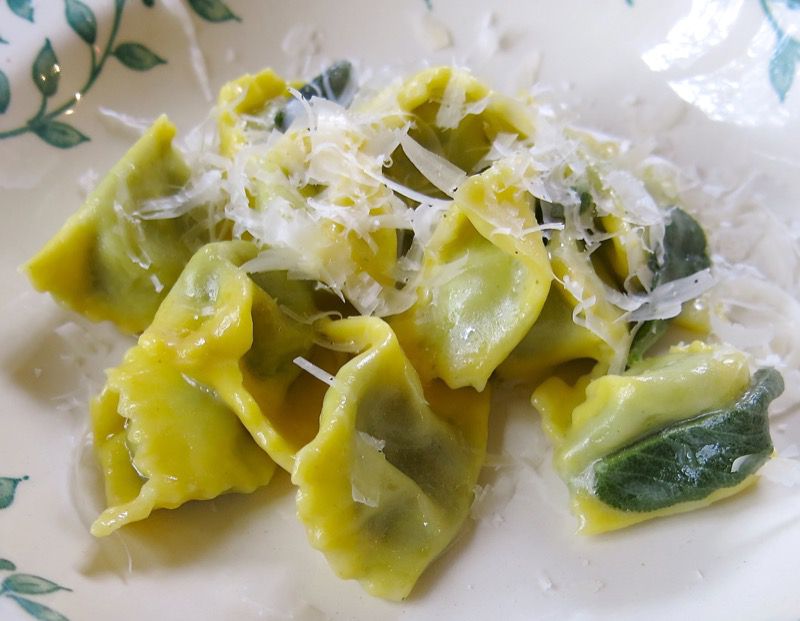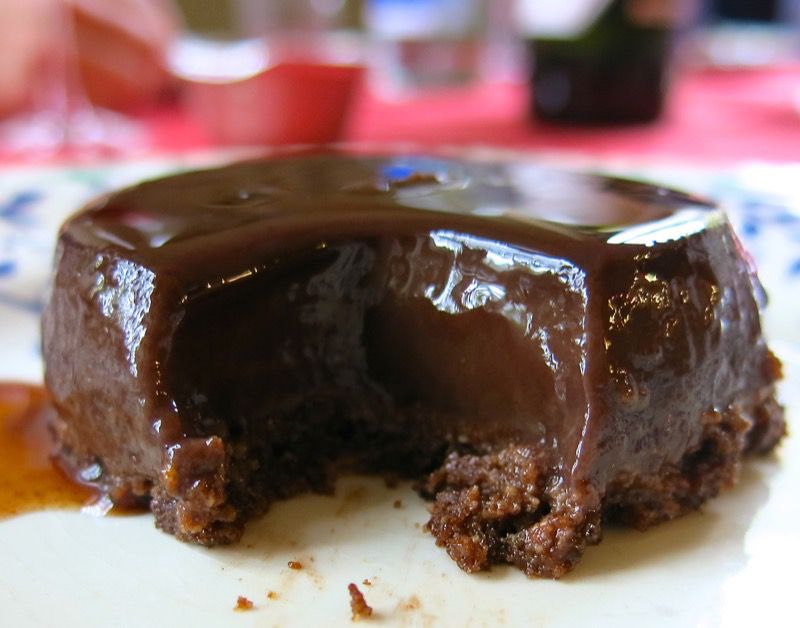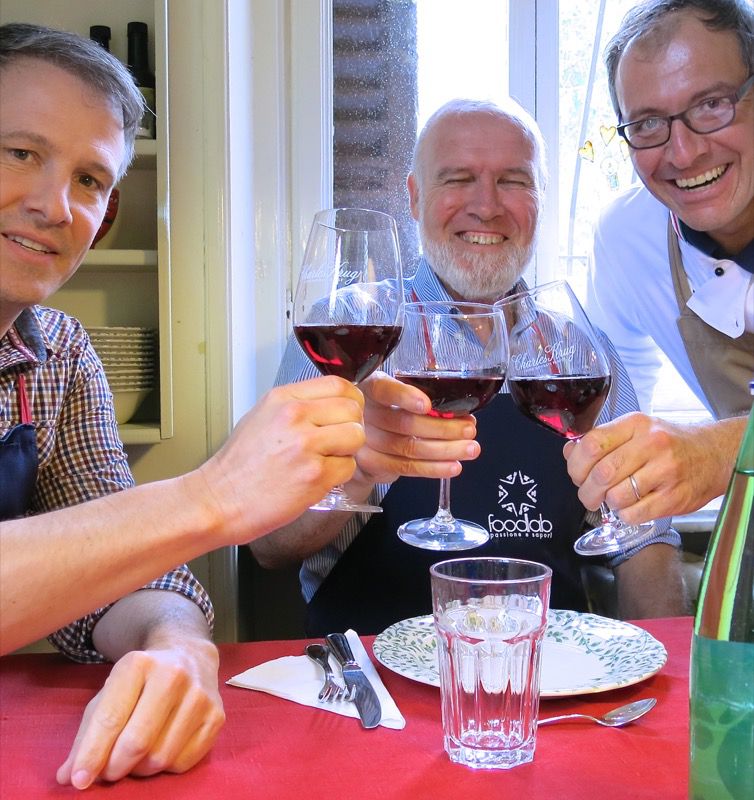 Cin! Cin!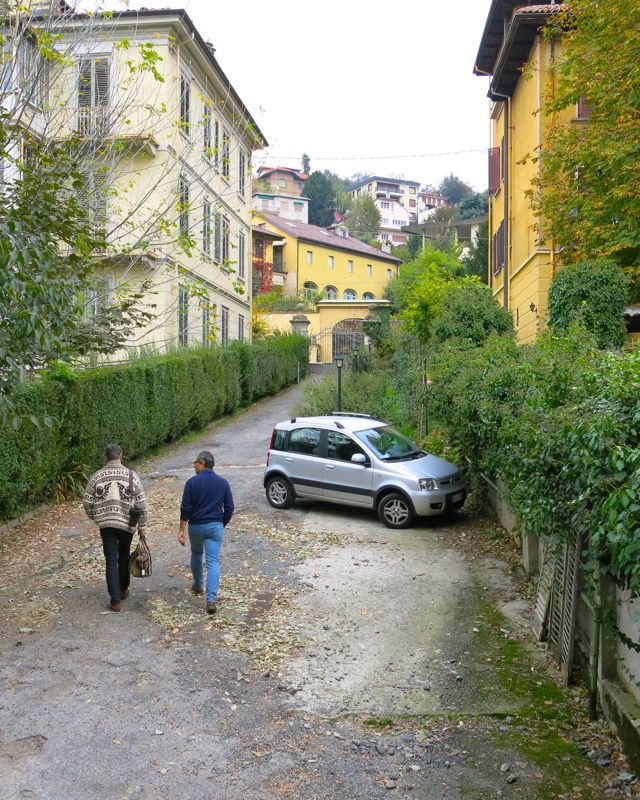 What an incredible day. I will definitely make every recipe again and I am confident that I can. Sadly, Federico is moving to Geneva in the Spring of 2015, but his contact information will remain the same. He plans to open a cooking school in Geneva, and I plan to visit him there, someday….
You can reach Federico at info@cookinitaly.org
A few of the photos in this post were contributed by Jens Gerbitz, a much better photographer than I. I am ever so grateful for his lending them to me. You can browse his entire set here, but please note that he is the owner of these photos and they are not to be copied or used in any way without his express permission.