Connie Nelson is The Best French Macaron Making Teacher EVER!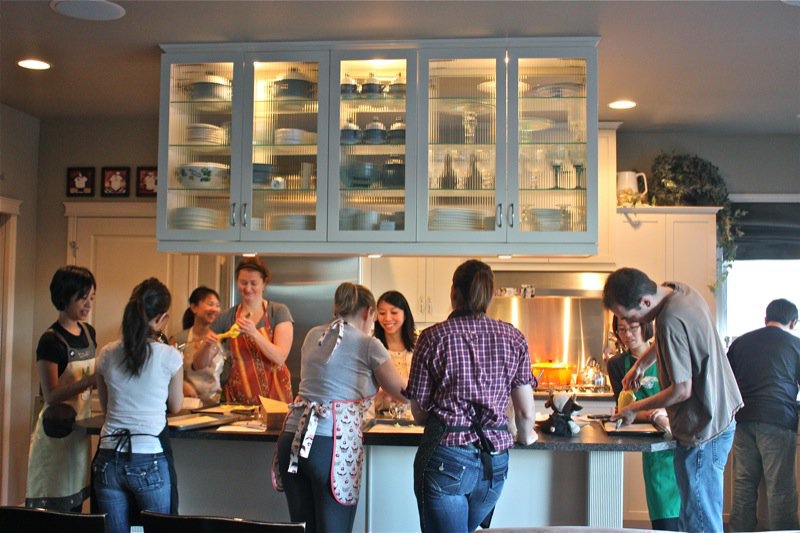 Finally! French Macaron cooking classes have arrived in Edmonton! I have been trying to woo everyone I knew who could make this precious dainties to teach classes in Edmonton. If you want to learn how to make these shells, this is the class for you. Connie, owner of Mirabelle Macarons, will inspire success and provide you with some really concrete skills and knowledge that will enable future success. Yes, she IS that good!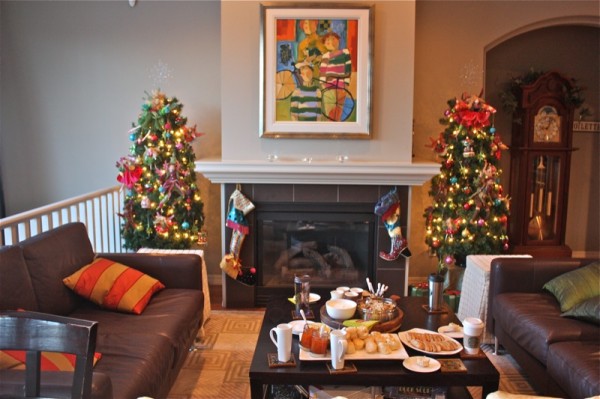 I love being hostess. Coffee, juice, buttermilk biscuits with homemade jams and homemade granola with Bles Wold yogurt were served (not homemade, this time). The participants that come are always so positive and warm and eager to learn. Meeting each of them is such a pleasure. I later found I had met one of the gals earlier at Blair Lebsack's Farm to Table Dinner and photographed them and didn't realize it until the sausage making class two weeks after this one!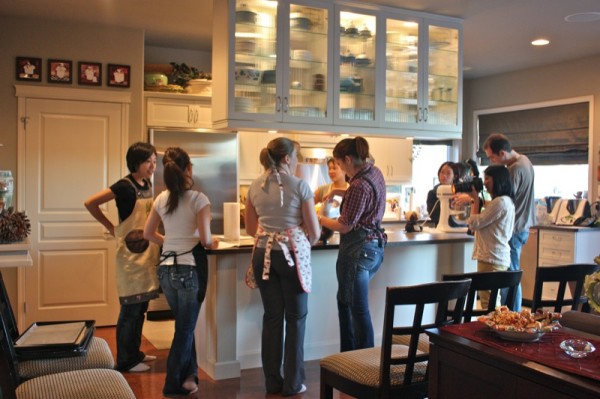 Beavie was delighted to meet Marlow Moo. Kind of. He gets his nose out of joint a bit when someone else steals his lime light, and he wasn't too sure Marlow had properly washed his hooves before sitting on the counter!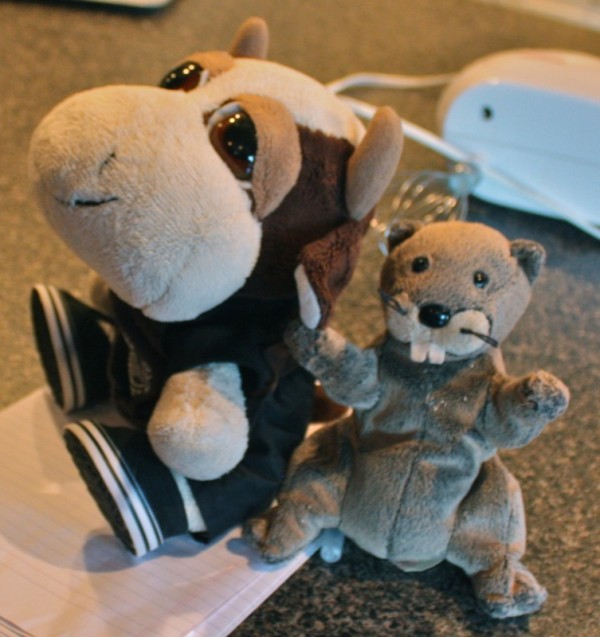 The eight participants were paired into couples and actively listening to instructions.
When it became apparent the goodies were ready for tasting, Beavie decided to be a more welcoming host. Everyone made two batches of shells and there were buttercream flavours made for each: zesty lemon and macha tea. YUM!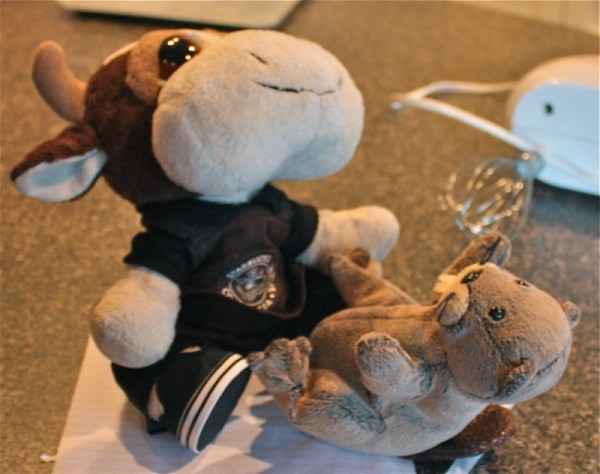 It was so gratifying to find people as tickled as I am when seeing their shells rise in the oven and develop feet. There is something about this "Diva cookie" (phrase coined by Connie) that just has me hooked. It isn't just about eating it. It is about the magic of the making, too.
Everyone succeeded. Even if some cookies had nipples, the participants left understanding why. And they were still delicious, and exuded a very perky little personality all on their own.
The next class is this weekend. It is also sold out. If you are interested in getting your name on the waiting list, let me know in the comments section below.
Mr. Marlow Moo wrote about his experience this day, here.