Homemade Granola: delicious, nutritious, economical as well as fun and easy to make!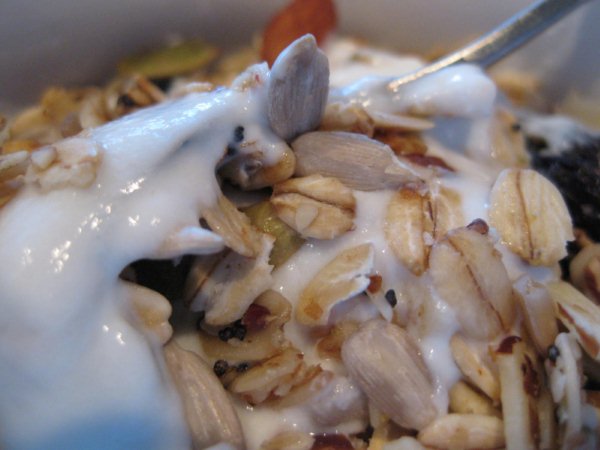 I absolutely love making granola, eating granola, and serving it to house guests with a dollop of fresh homemade yogurt. Nothing says "Welcome!" more than this seemingly no fuss fibre-and-nutrition-packed bowl of my Alberta prairie roots!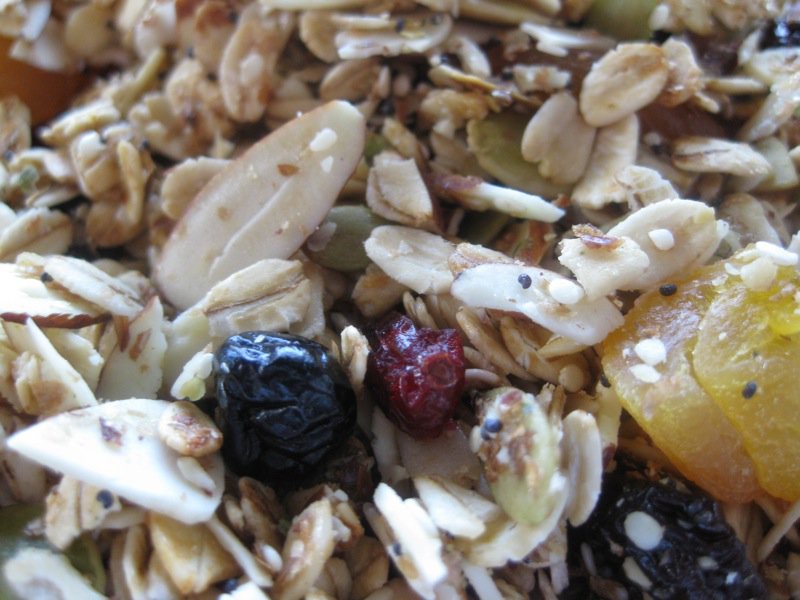 If you are looking for a super sweet, clumpy, "cookie-like" snacking kind of granola, this is not it. I have made it that way, and it is absolutely delicious – but I think misses the point. If you want to make that kind of granola, double the oil, triple the honey, and add some brown sugar into the liquid mixture, ensuring it dissolves. Cinnamon is a nice addition with this kind of snack….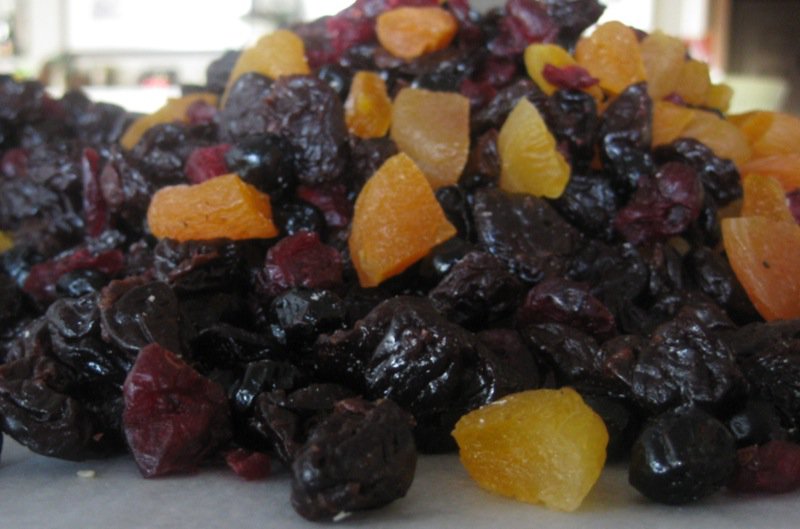 But, in my own lifetime, that kind of "prairie in a bowl" would have been absolutely unheard of prior to the past 20 years. Cereal in a box was standard for the children of my generation, and we were the first. However, in the winter, homemade porridge was a constant in any Alberta home: urban, or rural. Granola was a product of the "hippy generation" in the late 1960's and early 1970's. Our parents never made it, but we did. It was a statement about getting back to the basics and about living an active lifestyle and eating healthy food. It was a movement away from commercialism and toward the ability to be an independent consumer, able to produce one's own food – or as much of it as humanly possible. And I still like the idea of that.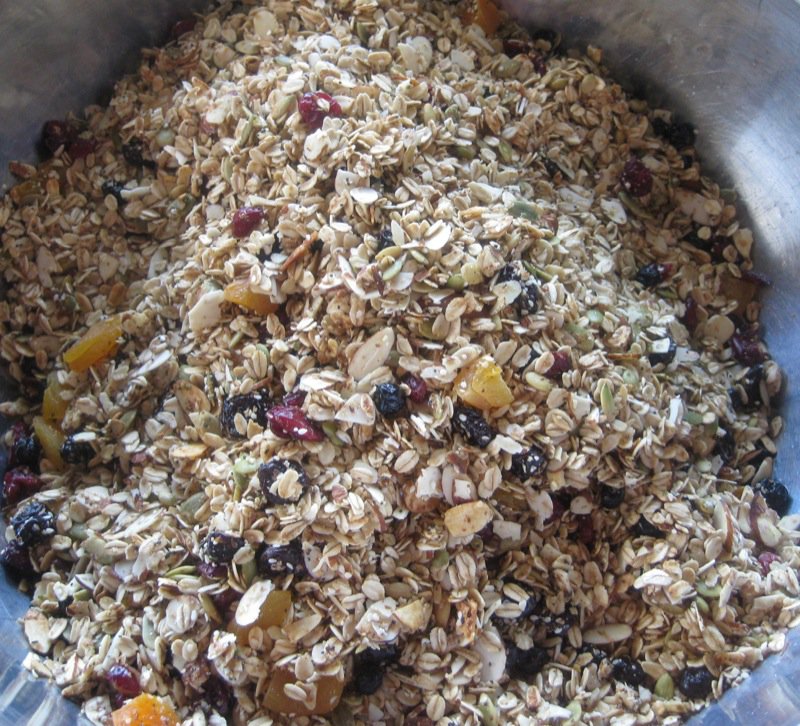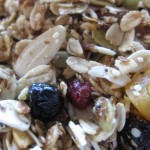 Valerie's 1970's Canadian Homemade Granola


My Canadian Alberta Prairie in a Bowl! This recipe has been revised to add hemp hearts, etc, but the base is my 1970's Granola Recipe from University days!
Total Time
2
hours
20
minutes
Ingredients
½

cup

honey

2/3

cup

canola oil

12

cups

of slow cooking rolled oats

2

cups

of sliced almonds

, bark on

½

cup

poppy seeds

½

cup

sesame seeds

2

cups

raw pumpkin seeds

2

cups

raw sunflower seeds

½

cup

freshly ground flax seed

½

cup

wheat germ

½

cup

bran

½

to 1 cup hemp hearts

2

cups

unsweetened

, dried cranberries

2

cups

unsweetened

, dried blueberries

1

cup

unsweetened

, dried cherries

1

cup

dried apricots

, chopped
Instructions
Preheat oven to 200F and use convection, if possible

Heat the ½ cup honey; combine thoroughly with oil

Place next 10 ingredients (all but fruit) into very large bowl; toss with warm liquid until well coated

Use parchment or silpat on three large cookie sheets; spread 1/3 of mixture evenly on each sheet

Place each into one oven on three racks; rotate rack position and recombine (mix) ingredients on each tray every 20 to 30 minutes

After 2 hours, oil and honey mixture should be dried onto ingredients and small seeds stuck to bigger morsels; place baked ingredients back into very large bowl

Add all dried fruit; gently combine to mix together

Pack into containers that seal well; date and label to use as needed
Recipe Notes
This will keep well for several months (at minimum three). I eat 1/4 cup each morning with a healthy dollop of homemade yogurt for the perfect day starter.
In the early 1970's, granola was introduced commercially in Alberta. I learned how to make this when I was a student at the University of Alberta and it has been an integral part of our family early mornings ever since. We never tire of it, though the hemp hearts are certainly a new addition… and certain parts of the recipe has changed over time as I have learned how to make it healthier (blueberries instead of raisons…no more coconut, my own homemade dried fruit etc.).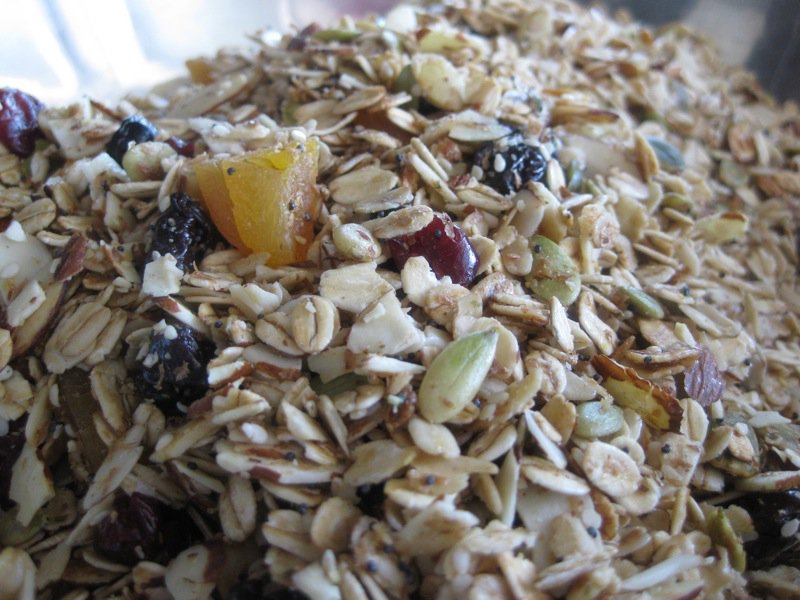 It is elevated both nutrition-wise, flavour-wise, and texture-wise with homemade yogurt!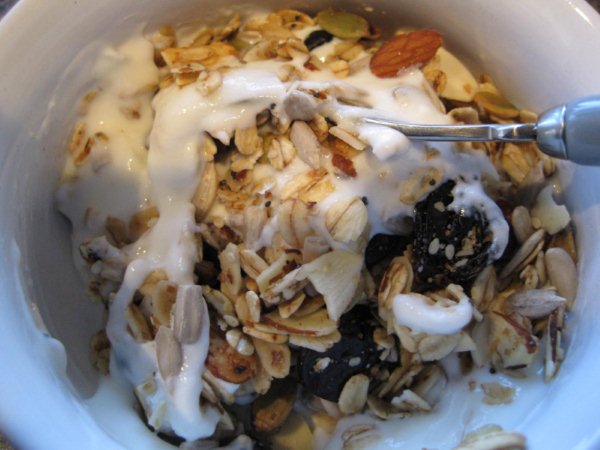 I do believe I did not mention how scrumptious it is with homemade vanilla ice cream! If you make it, I want to hear about it. Do tell! Chime in.