A Beautiful Crabapple Liqueur from the Alberta Prairies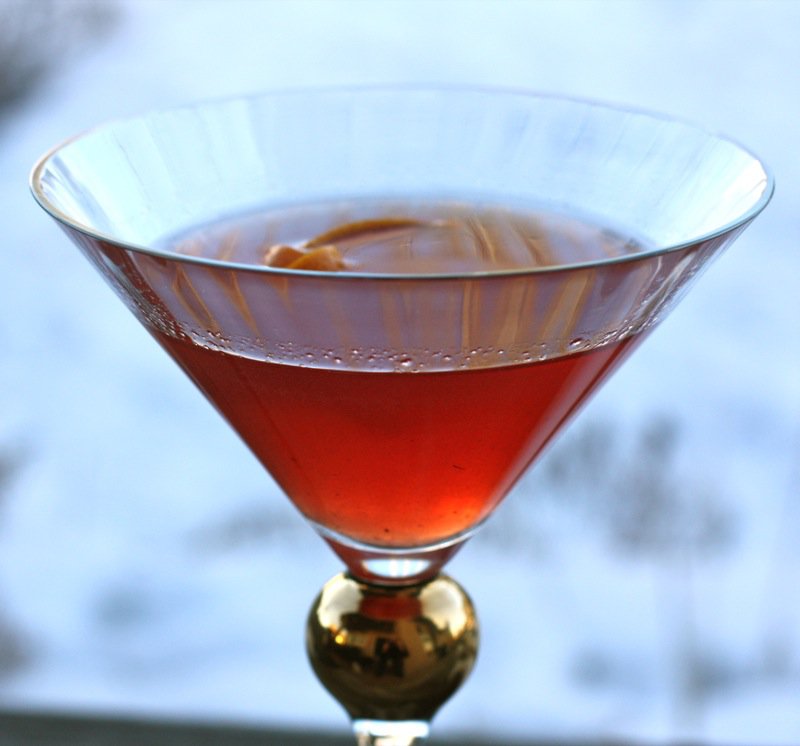 A Kiss-Me-Like-You-Mean-It Martini for Valentine's Day!
The first trip I ever took to Europe found me in France and in the Normandy region. Think Calvados. As Calvados is the regimental drink of The Royal Canadian Hussars and Le Régiment de Maisonneuve as an irresistible discovery by the units as they passed through Normandy following the D-Day invasion I had to bring some home. (Apparently, it is known as Le Trou normand and enjoyed between courses at a regimental dinner.) One of my colleagues then informed me that the farmers and peasants from that area of the French countryside have been distilling their own home brewed versions for hundreds of years which made perfect sense. She then added that they also have a very special liqueur that they make with the small sour apples from the region known as Pommette. I have found some reference to this through my research but it is vague and not easily sourced, so if anyone can shed some light on this from that area, I would love to learn more.
The modern version of this countryside distillation, she informed me, was to take a white pure liquor (I chose vodka) and dissolve an amount of sugar into it with the ratio of 1 litre of liquor to 250ml of sugar. Place the washed bright red crab apples in a dark crock type of container, cover completely with the liquor and sit, rotating weekly, for 3 months. If done in crab apple harvest season, it is ready for serving over the Christmas holidays.
I have an heirloom butter churn crock from my maternal great grandmother that I use to make this in every year. I don't even rotate it. I did take a full set of apple photos in the fall starting up this production, but my motherboard died after getting home from Italy, and those photos, sadly, were lost. However, I have a little photo essay for you to enjoy as we opened up the crock and reaped the rewards of this year's crab apple harvest!
Best served icy cold, straight up with a twist of orange. Believe me, after one of these, you will really see why I have called it the Kiss-Me-Like-You-Mean-It martini!