Bartlett Pear Upside Down Gingerbread Cake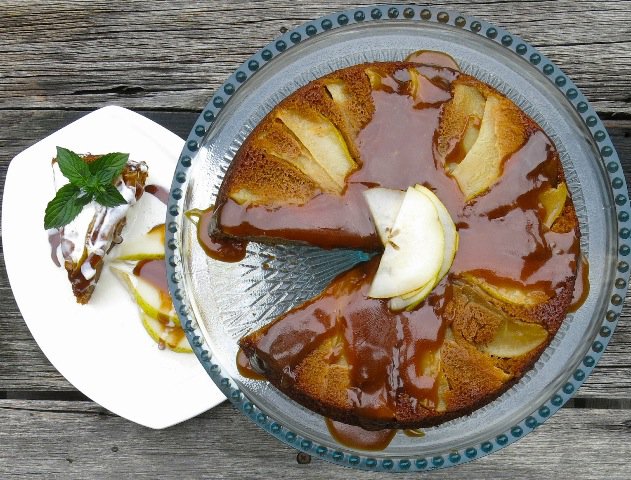 Gingerbread cake. It's been a loooong time. Home from the hospital with my first child, Ragan, 36 years ago now, I arrived to a lovely home cooked meal thanks to my neighbours that included a square tin of deep, dark, spicy gingerbread cake with the classic pairing: apple sauce and whipped cream.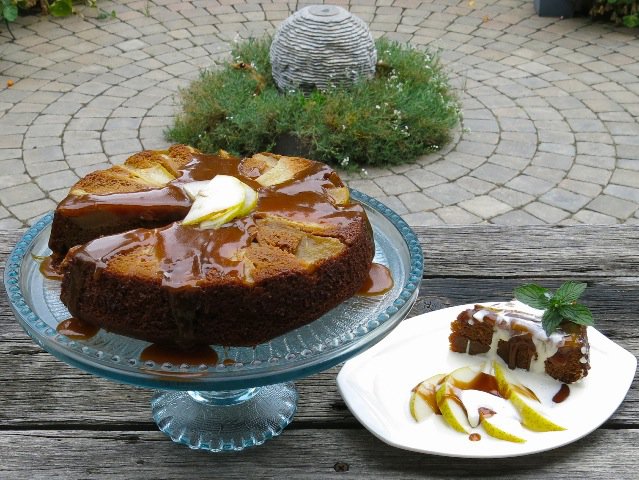 My husband (at that time) enjoyed the meal, immensely. I don't even remember what it was. But, I do remember the gingerbread cake. And the cream.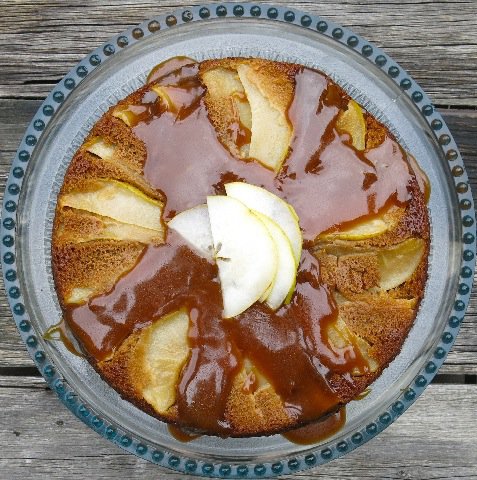 A lifetime later, and I am making my own. For the first time. Gingerbread cake, always with applesauce and heavy whipped cream, used to be a common staple everyday dessert when I was growing up, and when my first child was born. I haven't had it, or seen it, since. Odd, no?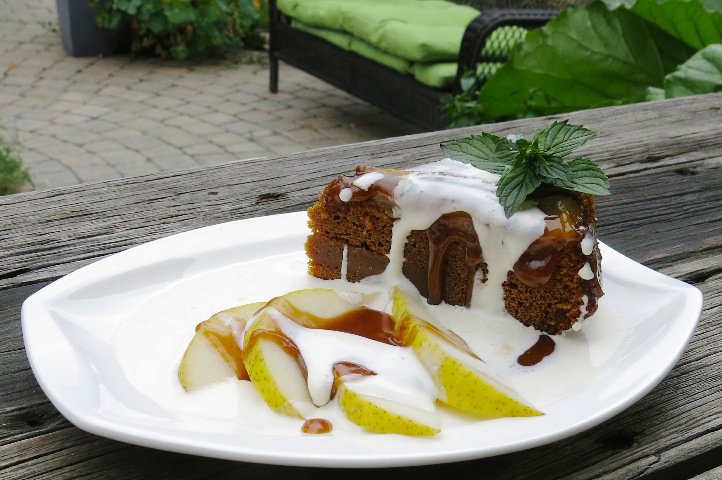 Writing about my favourite fall crisp: The Bartlett Pear Crisp, last week, Brendi, one of my readers, offered up her favourite fall pear recipe, and this is it!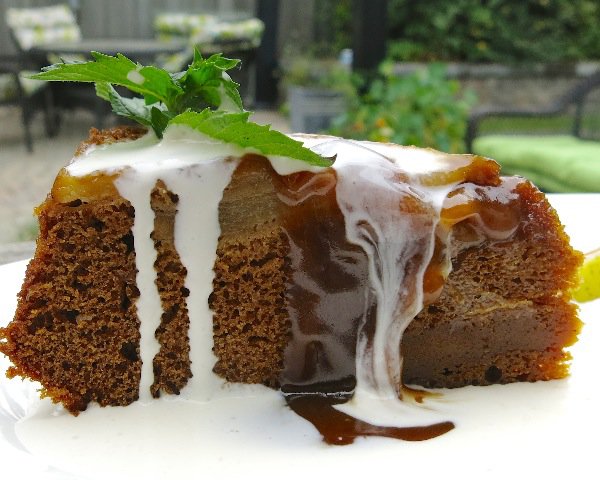 As soon as I read her description, and Brendi is a good writer, I knew I was all in on this one. Now is the time.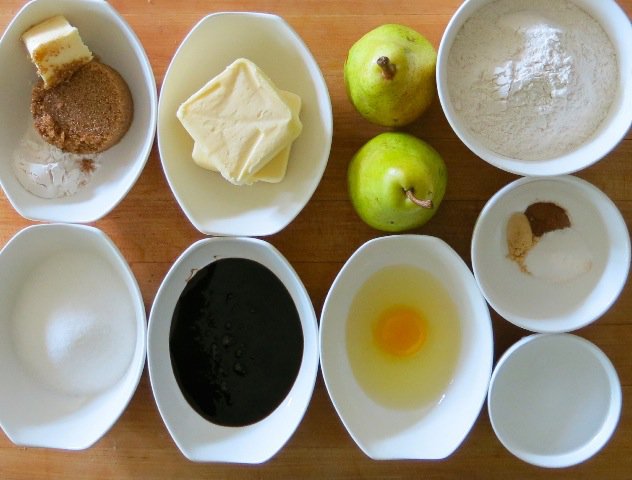 Mis en place, above. It is a very simple, and very easy recipe to make.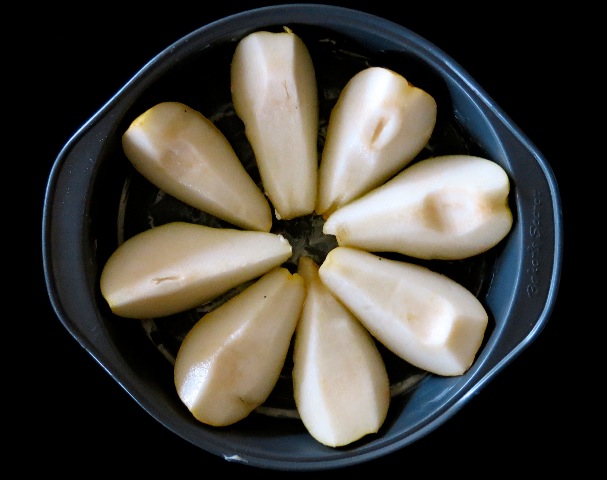 It is a small recipe, so I decided to make two: one quite rustic, and one a little more fancy. Each has two whole pears slices on the bottom of the pan.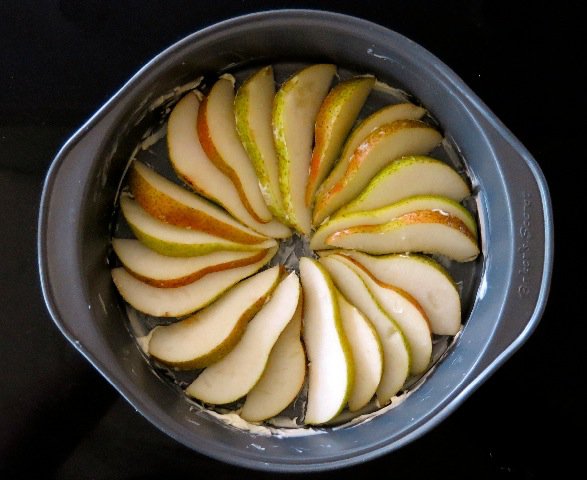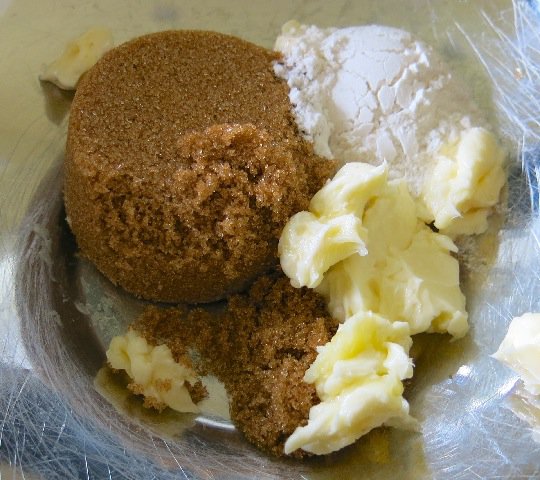 The brown sugar mixture was only added to the rustic version. I decided to do a sauce for the other one.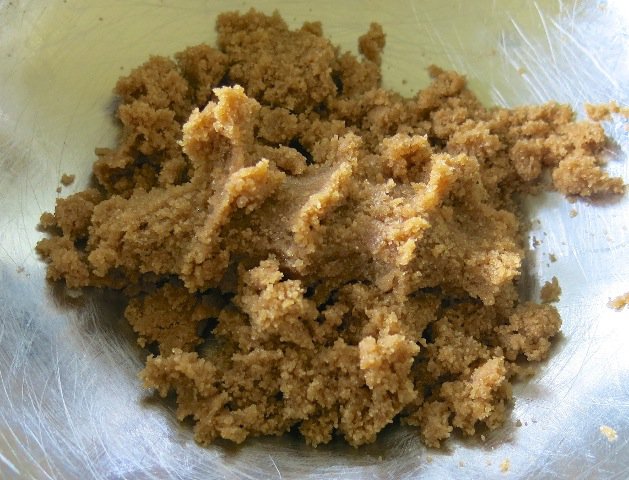 The sugar mixture is crumbled over the pears in the pan.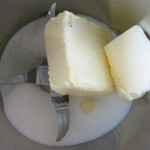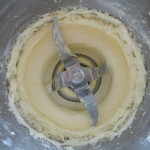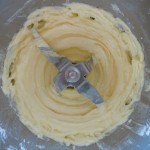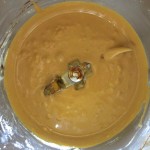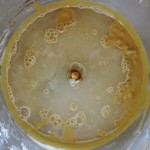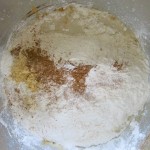 I made one in the Thermomix, and one the traditional manner. Oh, boy, was that a mess. I had forgotten how fast and easy using the Thermomix is to make everything.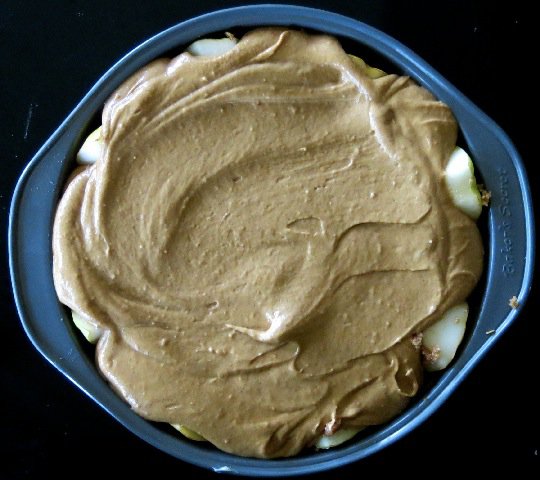 Gently pour the batter over the pears topped with the brown sugar mixture until completely covered.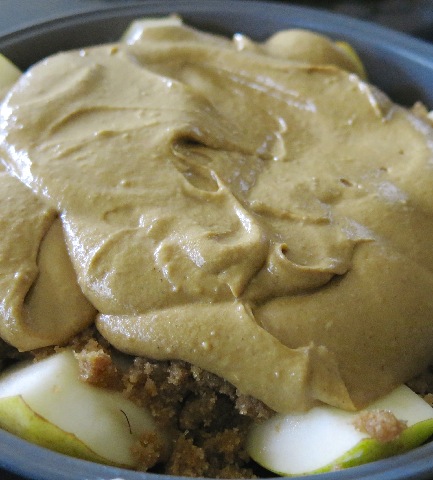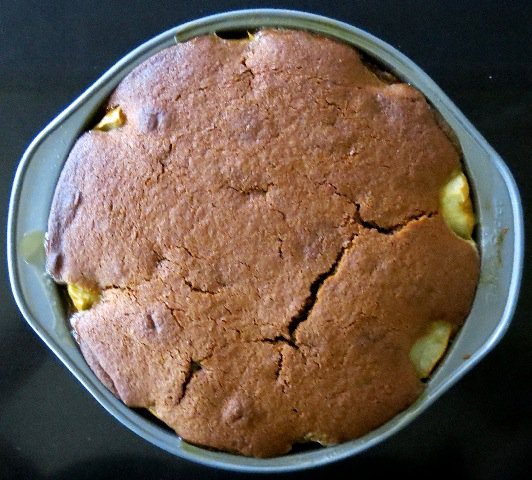 Above, is the more rustic one, and below is the other.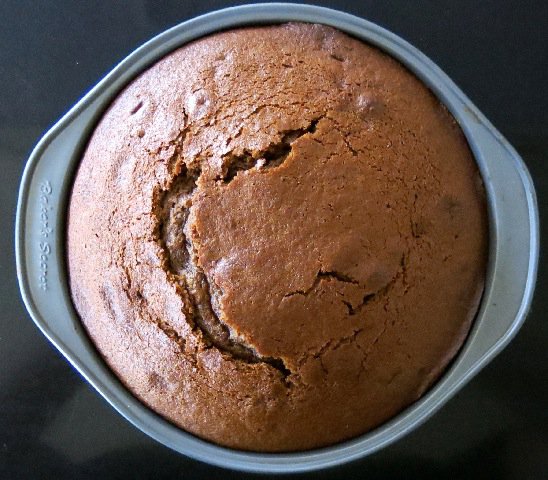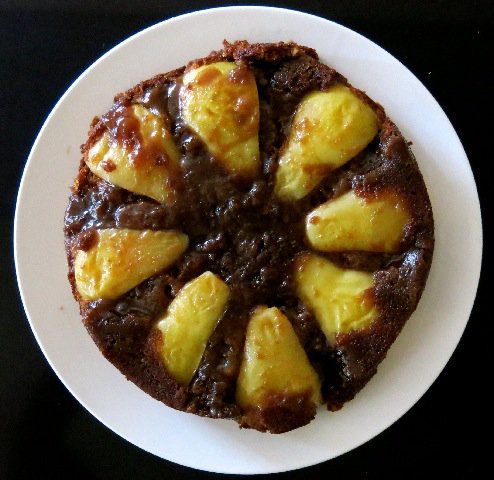 Rustic indeed. I preferred the pears with the cake like this. The pear was substantial and balanced with the cake.. Warm, with the ice cream, the pears were delicious with the cake.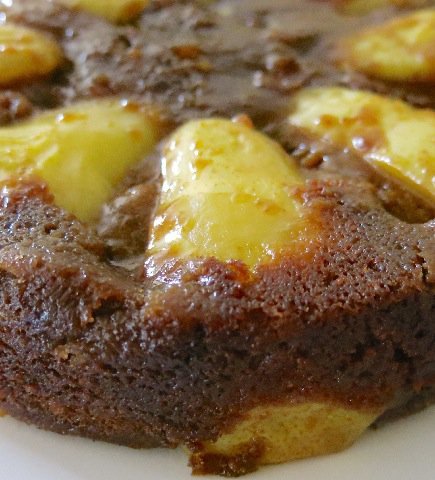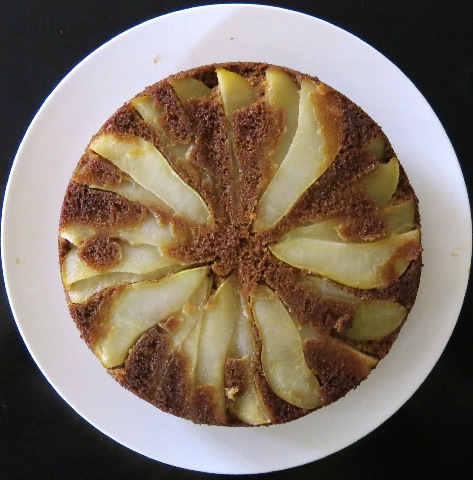 This little ditty is kind of pretty, but will definitely need some sauce! You could even do a layer of pears on the top of the cake, before baking. They would sink, but not all the way. The more pears, the better, as they are so delicious with this cake.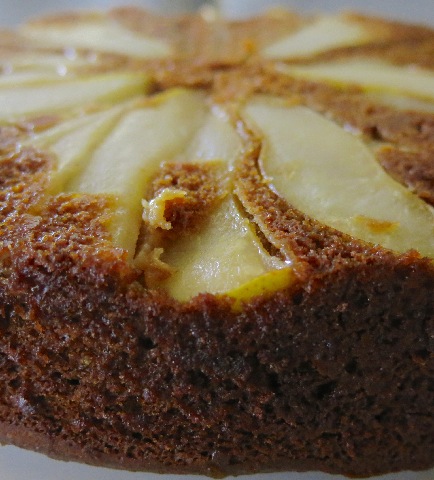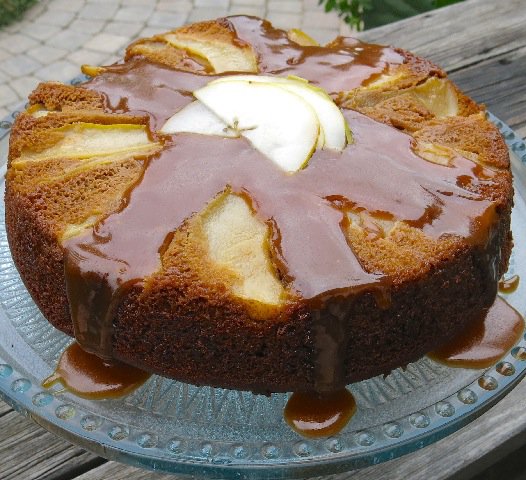 The sauce I use for my Sticky Toffee Pudding recipe is the same sauce I used for my Salted Caramel Chocolate Tarts, The Schmoo Cake and it works here, perfectly, as well. It is a dynamite "no fail" lick-the-bowl clean sauce recipe!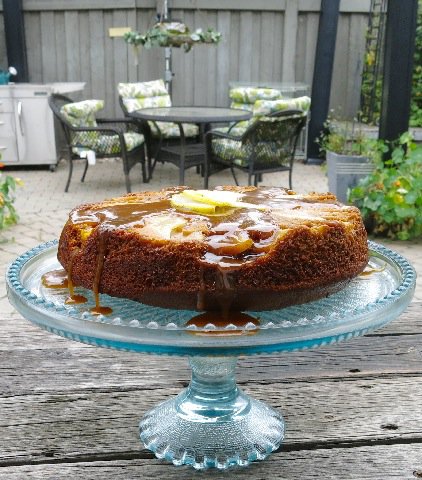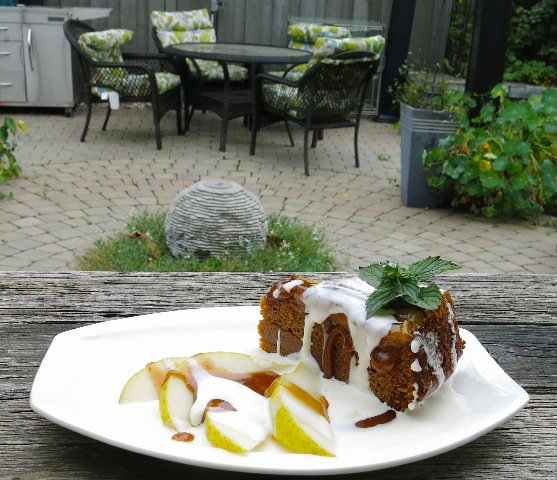 We are talking decadent and fancy when sliced with heavy 52% cream, fresh pear, mint and the sauce. Oh, yes we are!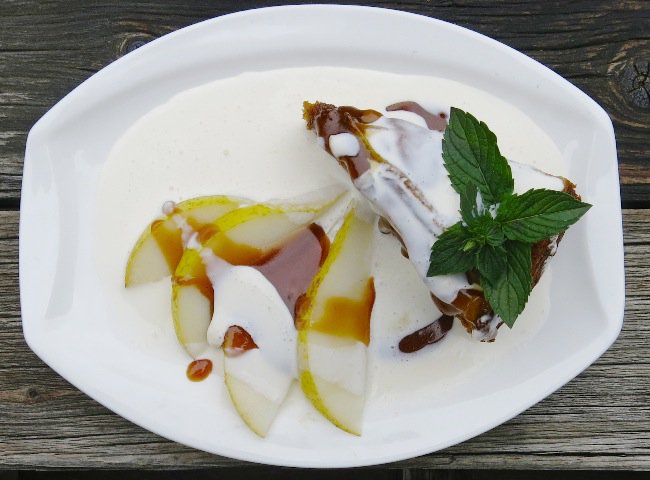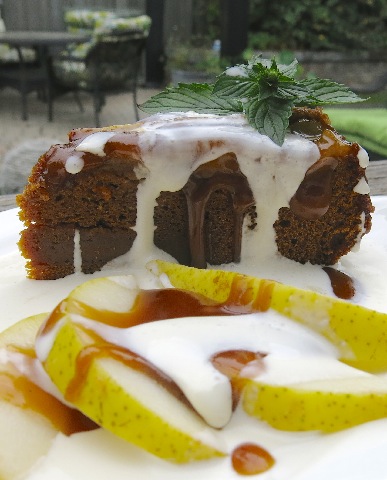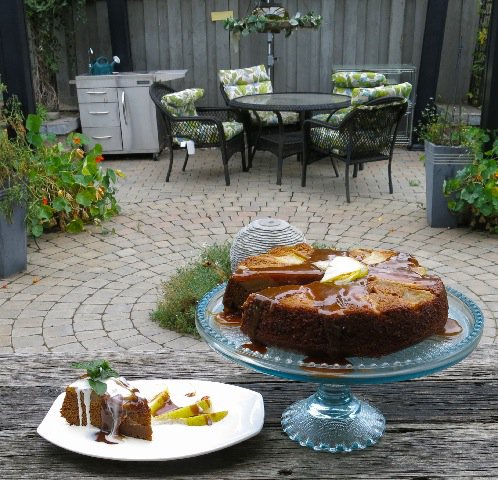 Yet, plain, down home and simple with the rustic version, vanilla ice cream on the side. In both, the cake should be warm. The warm-cold contrast is part of the appeal, as the spicy sweet contrast heightens the taste experience. I vote for a revival of this old forgotten favourite. You?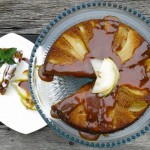 Bartlett Pear Upside Down Gingerbread Cake
This recipe is shared with us via a lovely reader, Brendi, who writes: "...from my 1965 Better Homes and Gardens cookbook which was my first cookbook and the one I still use more than any other." Bartlett Pear Upside Down Gingerbread Cake with thick cream is a classic prairie autumn home food and this recipe will take you right back to your childhood!
Ingredients
6

pears

, washed, cored and sliced lengthwise

Butter for pan

1/2

cup

brown sugar

1

tablespoon

flour

1/2

cup

sugar

1/2

cup

butter

1

egg

1/2

cup

dark molasses

1 1/2

cups

flour

1/2

tsp

salt

3/4

tsp

baking soda

1 1/2

tsp

ginger

1

tsp

cinnamon

1/2

cup

boiling water
Instructions
Preheat oven to 350 F

Generously butter an 8x8x3 pan; arrange pear slices decoratively on the bottom

Cover with mixture of 1/2 cup brown sugar and 1 tablespoon flour (The flour keeps the juice from the pears from being too juicy)

Cream butter and sugar well; add egg

Add molasses; beat well

Mix dry ingredients together; add to butter mixture alternately with water while gently whipping

Carefully pour batter over pears; bake at 350F for 35 to 40 minutes

Serve with thick cream or vanilla ice cream and a sprig of fresh and fragrant mint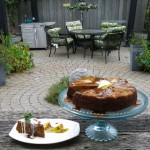 Toffee Sauce
This is an incredible type of butterscotch sauce that is delicious with the Pear Upside Down Gingerbread Cake.
Ingredients
1¾

sticks

(3/4 cup plus 2 tablespoons) unsalted butter (room temperature)

1½

cups

packed light brown sugar

1

cup

heavy cream

½

teaspoon

vanilla
Instructions
In a 1½- to 2-quart heavy saucepan melt butter over moderate heat and add brown sugar

Bring mixture to a boil, stirring occasionally; check for hard set on ice cube

Stir in cream and vanilla; simmer sauce, stirring occasionally, until thickened slightly, about 15-20 minutes

Cool to warm and store in a tightly sealed container until ready to serve

Re-heat sauce and puddings before service; pour sauce over each individual portion of pudding, and garnish with mint and ice cream or heavy 52% cream