People, this is REALLY EASY PEASY cheese to make!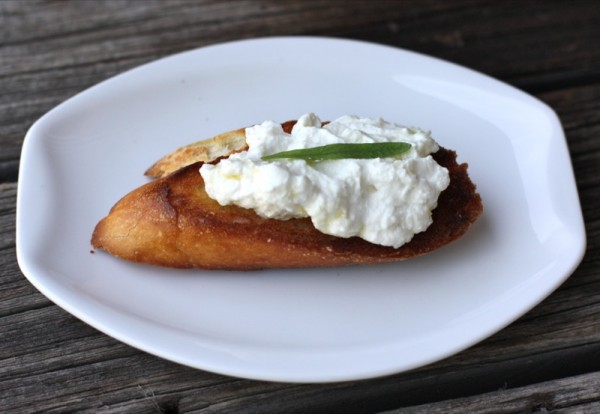 Talk about demystifying cheese making. At the very lease, simple and fresh cheese. I feel a bit as Moses must have when he came down from Mt Sinai. "Listen to me, people! I believe!"
Ricotta has three ingredients: an acid (lemon), milk and salt. That is all. You CAN do this all by yourself. For so many years I did not believe!
It was cheese making. It had to be more difficult than the recipes I would read. I needed someone to show me. So, I never tried. I cannot even believe that about myself. But, it is true.
I had placed a very firm barrier in front of me about cheese making. It takes skill and knowledge that I do not have. Period.
Wrong!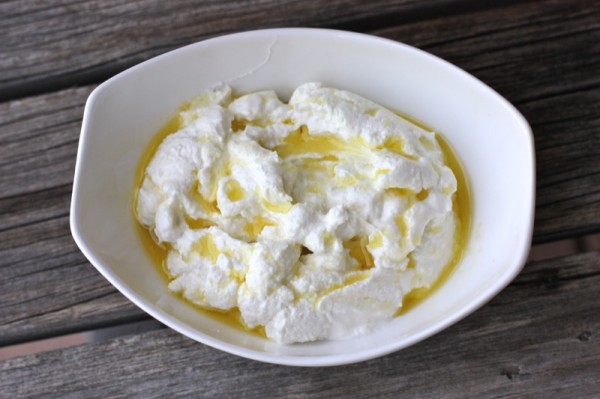 As with all revelations, someone leads you to the alter. This time, it was Carmen Cheng. She has been "the wind beneath my wings" during these past several months planning the Slow Food Canada National Conference and fundraising Gala. She invited me to lunch and made homemade ricotta. I had never tasted such luscious simplicity. With my eyes rolling back in my head and moaning with cheesy pleasure, she shared her testimony with me about the ease of this cheese.
I asked questions. I was certainly skeptical. It could not really be that easy. Her demeanor was convincing. Her manner was meek and her sharing spirit was definitely as it always is: warm, open and brimming with confidence in me. Her ricotta had very small curds and was creamy like this one which is perfect for spreading on toasted bread brushed with olive oil.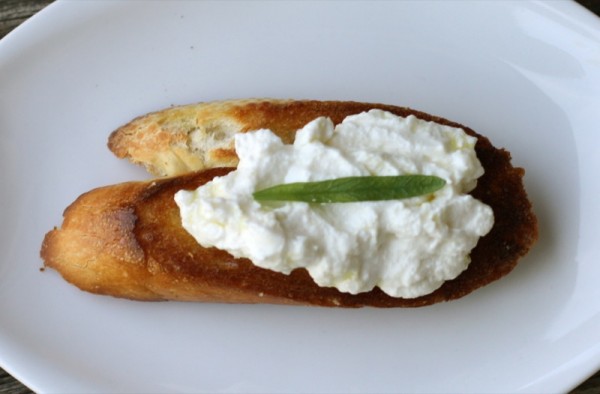 I made it the same way the first time, but replaced one cup of milk with one cup of heavy cream because I had it on hand and many of the recipes suggested that for a richer ricotta. I would never buy ricotta from a store and eat it like this. That ricotta tastes completely different than homemade. This is a gentle, quiet, religious moment.
A drizzle of olive oil and a sprinkling of fleur de sel made all of the difference. The one leaf of tarragon added a lovely scent.
Sit in your herb garden and play with your food. Tear off a leaf of this, or a leaf of that, to try with each bite. Mmmmm. Mmmmm.
I feel a rising rendition of "Amen" swelling within my chest.
I read more and thought I would work at developing a drier ricotta for gnocci making should anyone care to share their knowledge of ricotta making with me from the Eat Alberta session they took with Kathryn Joel. (I am still asking.) I need lessons! I can make the cheese!
Look at how much drier this batch is. The curds are much bigger and the flavour was definitely bright with lemon. It was every bit as delicious as the creamy, wetter ricotta, and the mouth feel and ease of eating it on toast suits the wetter kind. The texture of the drier ricotta was equally as pleasing. Just different.
Anything I make myself is so gratifying, particularly the first time. The power of independence increases within, no matter one's age or stage in life.
I am still glowing with the triumphant glow of victory one feels when achieving what was seemingly impossible. Making ricotta was that for me and now that I have seen the light, I am compelled to share with all!
You must make this. It is so incredibly easy to do with such a great result.
A little celebration of my new learning. Mozzarella will be next. Debra Kraus is teaching me how to make it next week! I cannot wait!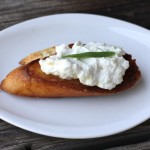 Fresh Whole Milk Creamy Ricotta
Yeild: I cup fresh cheese
Cook Time
2
hours
45
minutes
Total Time
2
hours
50
minutes
Ingredients
1

cup

heavy cream

3

cups

whole milk

3

tablespoons

freshly squeezed lemon juice

1/2

teaspoon

salt

thermometer

cheesecloth

sieve
Instructions
Prepare lemon juice

Cover sieve with three to four layers of cheese cloth set over a big bowl to catch the whey

Measure milk to pot or TM bowl (if using the Thermomix); add salt

Heat slowly to 80 degrees C stirring to ensure milk will not stick to bottom of the pan; for Thermomix: set time to 15 minutes, temperature to 80C and speed 2-3

Take off heat immediately; add lemon juice and stir only once to incorporate do not move the pot or bowl; cover with plastic wrap and let sit for 30 minutes using a slotted spoon place curds into the sieve covered with cheese cloth or pour curds very gently into the sieve

Sit for 1 to 2 hours to strain, depending upon desired consistency

Scrape into a serving dish and serve drizzled with a fruity olive oil and sprinkled with Fleur de Sel or Maldon Salt; will keep 4 to 5 days tightly covered in the fridge
Recipe Notes
Makes approximately one cup of cheese; took only 45 minutes to drain (very creamy small curds)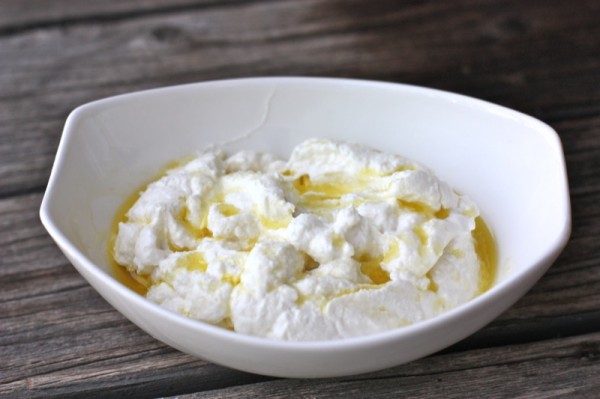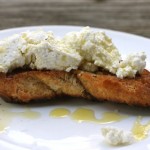 Fresh Whole Milk Dry Ricotta
Yeild 4 cups of fresh cheese.
Cook Time
2
hours
45
minutes
Total Time
2
hours
50
minutes
Ingredients
10

cups

whole milk

juice of 3 freshly squeezed lemons

(about 10 tablespoons)

1

teaspoon

salt

thermometer

cheesecloth

sieve
Instructions
Prepare lemon juice

Cover sieve with three to four layers of cheese cloth set over a big bowl to catch the whey

Measure milk to pot or TM bowl (if using the Thermomix); add salt

Heat slowly to 80 degrees C stirring to ensure milk will not stick to bottom of the pan; for Thermomix: set time to 15 minutes, temperature to 80C and speed 2-3

Take off heat immediately; add lemon juice and stir only once to incorporate do not move the pot or bowl; cover with plastic wrap and let sit for 30 minutes using a slotted spoon place curds into the sieve covered with cheese cloth or pour curds very gently into the sieve

Sit for 1 to 2 hours to strain, depending upon desired consistency

Scrape into a serving dish and serve drizzled with a fruity olive oil and sprinkled with Fleur de Sel or Maldon Salt; will keep 4 to 5 days tightly covered in the fridge
Recipe Notes
Makes approximately 500ml of cheese and took only one hour to drain; roll the cheese in the cloth to speed the draining process