My personal favourite – well, I have a few!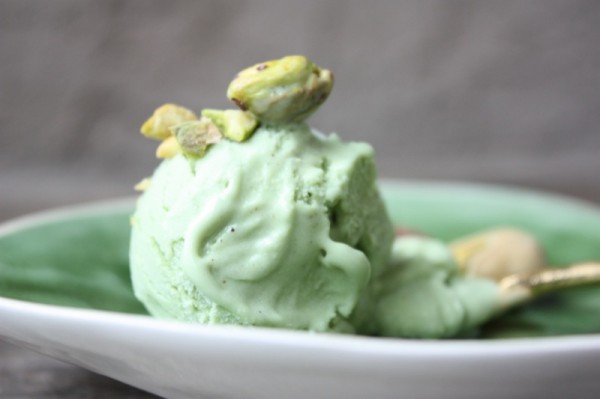 I must have been 13 when I first laid my eyes on a pistachio. I was going up the escalator in The Bay downtown (Red Deer) and a blond haired, blue eyed classmate I recognized, but didn't know, was eating a red shelled nut from a bag, fingers and lips stained red. Firsts are memorable. We had a gathering place when I was 13. It was at the bottom of the escalator at The Bay. Thursday nights stores were open until 9pm, so we would all catch the bus downtown and usually meet there at around 6:30 on Thursdays. This was a Thursday. When it was time to head back to the bottom of the escalator, the boy was standing there with some of my other friends. I don't remember him, but I do remember his nuts. ;0
All circled around him, as he shared; each red-lipped, licking salty fingers. "No thank you." Oh, I wanted one. But, I was shy. I was just too shy.
Not long after, I spied a bag of them in the story, "Mom, what are these? Will you buy a bag?" They were apparently far, far too expensive. I did have my own money at the time, and wasn't so curious as to buy myself a bag, either, recalling they were very pricy. But, one day dad came home with a bag. I think he had heard me asking about them on more than a few occasions. It was a very small bag. That was all you could buy at the time. I had never tasted anything so sumptuous. The texture was much softer than walnuts, hazel nuts and almonds. No one knew why they were red.
It was a long time after. Years, before I learned they had been dyed. Apparently, the dye was applied by importers to hide stains on the shells caused when the nuts were picked by hand. As pistachios are now picked by machines, dyeing is unnecessary.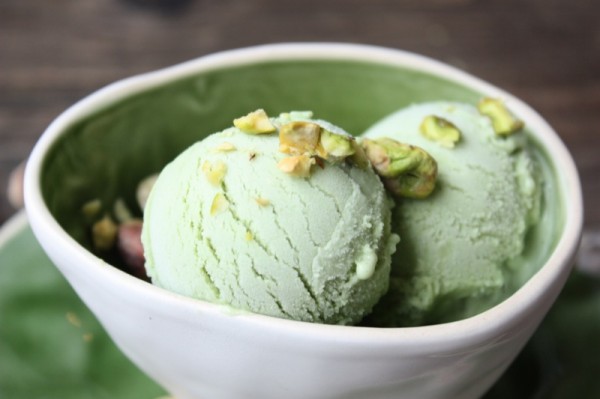 I had pistachio ice cream for the first time in Italy. (I guess that would make it pistachio gelato.) When I saw it, I had to try it. Unforgettable! That was years ago, and I have made it many times, since, but never with results I was happy with, until now.
You can order pistachio paste online, but I bought mine in Paris at G. Detou. One large tablespoon full to my Vanilla Ice Cream recipe was all it took.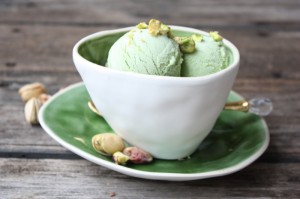 No red pistachio shells any more. No more Hudson's Bay Company Store in that same location in Red Deer.
It was kind of sad to see it go. for years, I could go back home and snoop around The Bay, and I would always pause at the bottom of the escalator. Waiting, I would study all of the finer details of architecture there, like younger people do. The black and cream linoleum tiled floors polished over and over and over again so much that the dirt and shoe scuff marks were polished right into them. Two years of Thursday nights were spent meeting there and hanging out until the entire crowd arrived. Then we would roam the streets of the town and meet up with the Catholic kids who hung out at the corner of Kresge's. Those really were the days.
Can you recall your first "pistachio experience"?