The Hawaiian version of a Doughnut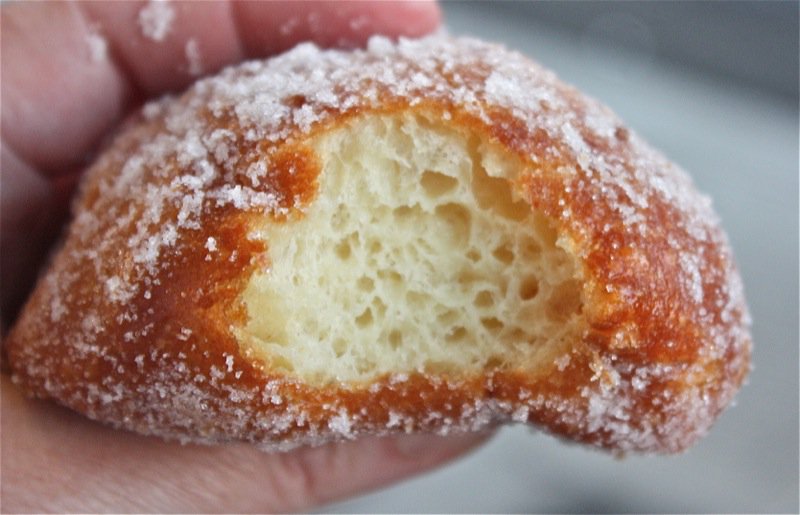 The reason why there is a line up is because "Leonard" understands that the Malasada must be served warm, fresh from the oven, and is the only way to eat them and the only way you can buy them from the shop. Of course, people do buy boxes of them to take home, but they will still be hot from the frier. The Malasada is Hawaii's version of the Beignet. A malasada is a fried, sugar-coated Portuguese donut and probably came to be as all the fat and sugar in the house must be used up before Lent begins. Like beignets, they are to be eaten while hot.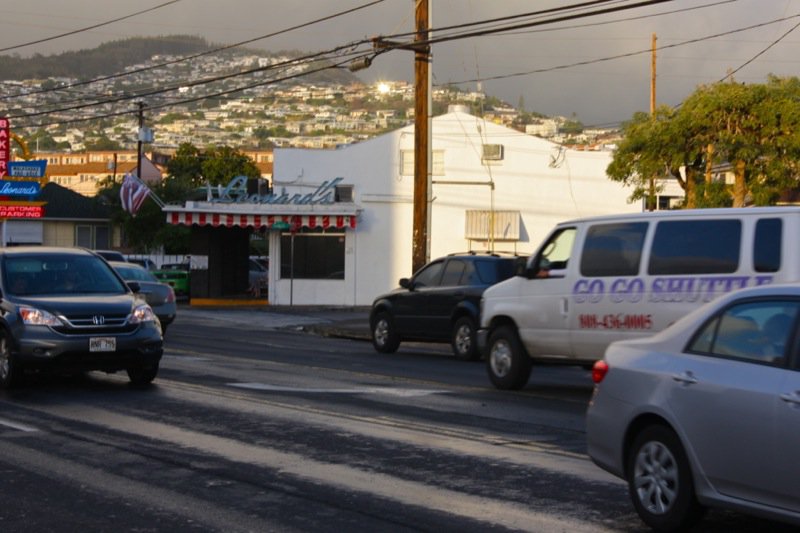 Can you see the Leonard's sign? It is a very 50's looking, which is part of its charm. So why were we looking? Someone said: You MUST go to Leonard's for a malasada if you are in Honolulu and interested in the food culture. That is all you have to say to me. Thank God, Vanja, is such a wonderful accommodator and so much fun to be with. Leonard and Margaret opened this Bakery in 1952, and not long after opening, Leonard's mother, who had immigrated from Portugal in 1882 with her parents, suggested making malasadas for Shrove Tuesday which was a Portuguese tradition. They were worried would be too ethnic an offering, but the malasadas were a huge hit and, the addictive cravings for malasadas in Hawaii was born.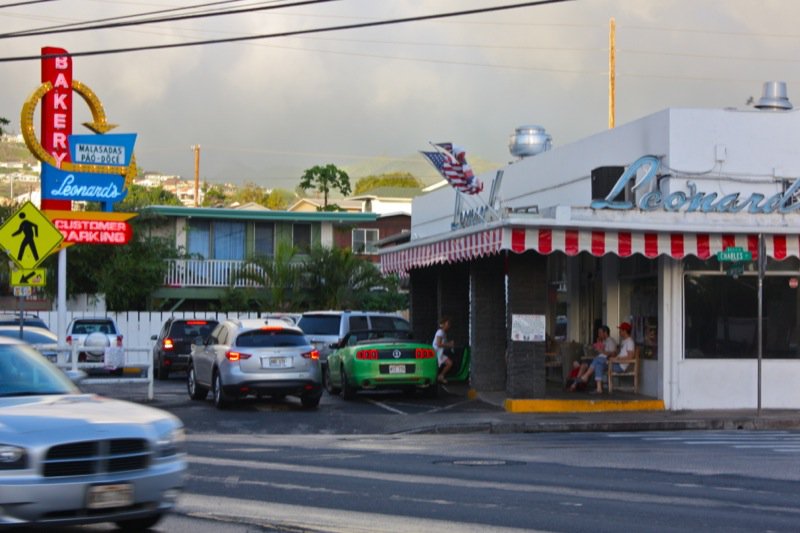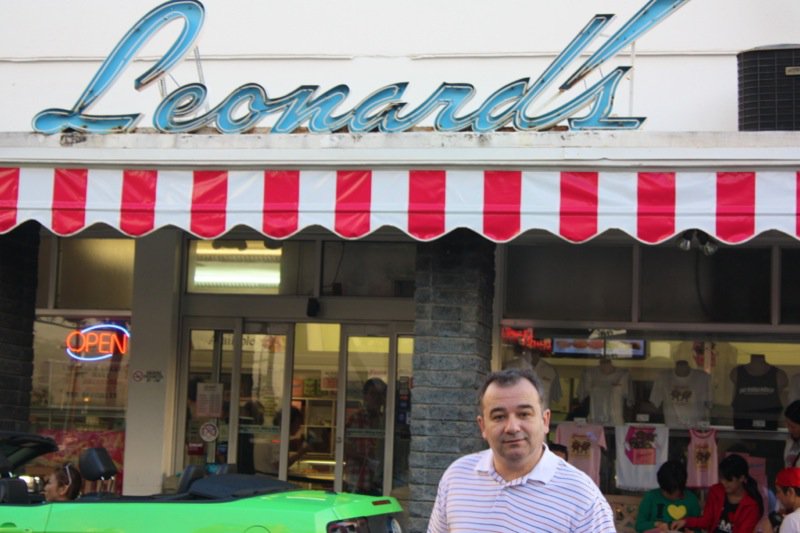 The original is a must and what everyone recommends. The original is what a malasada is all about. And, it is, well – the original.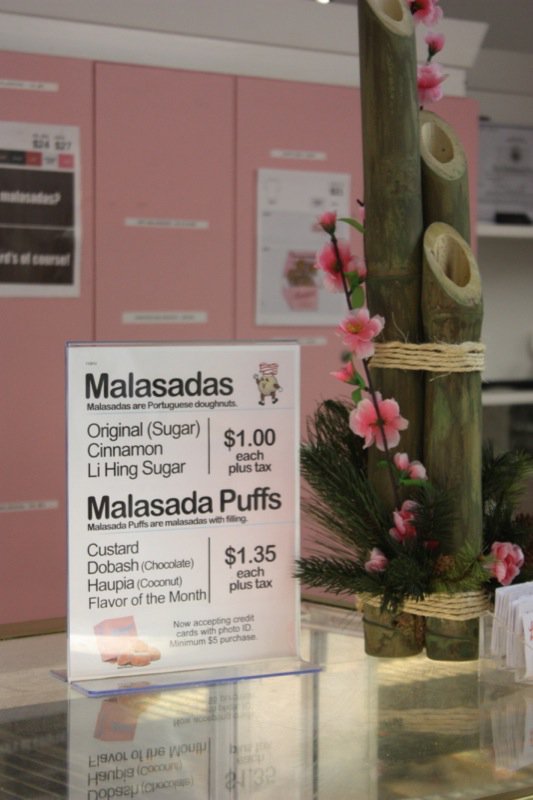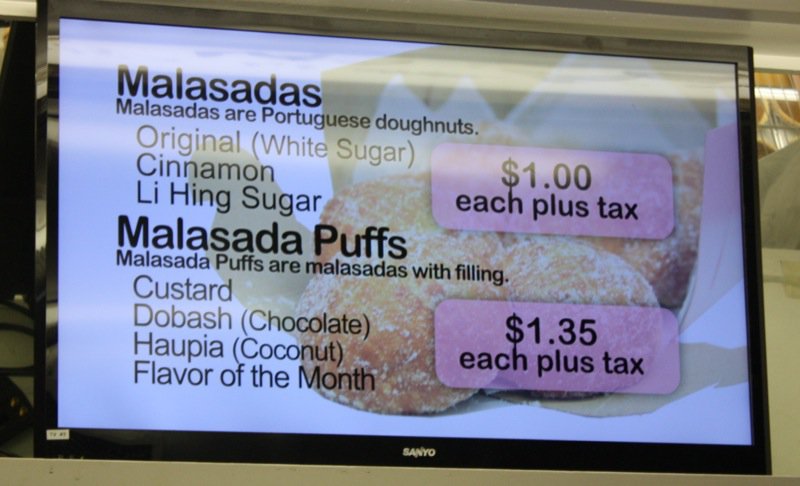 Keep in mind, the fillings are all artifical. There are flavourings and ingredients, but no coconut in the coconut filling… I could be wrong, but it didn't taste like it.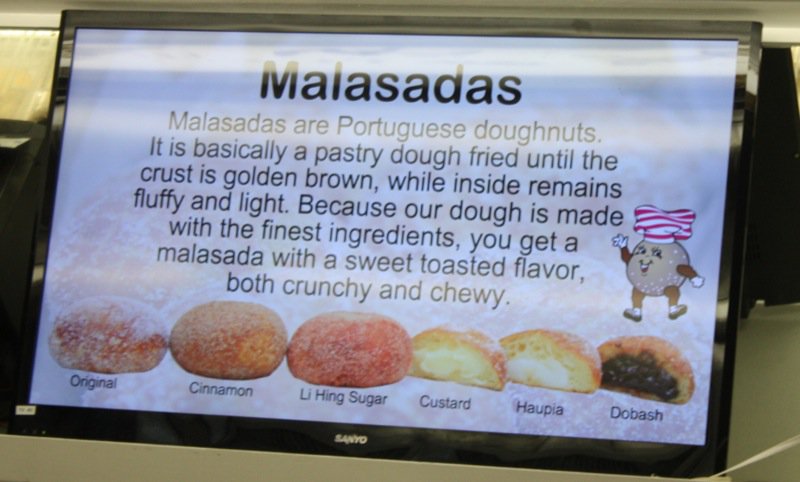 Our malasadas were not crunchy, but they were tasty. This is another food that must be tasted if understanding a food culture is important to you. But, it wasn't an out of body experience, or anything. Actually, it was kind of a disappointment. I didn't finish mine. I am just not a sugar doughnut gal. Yet, discovering the malasada, learning about the Portuguese influence upon the food culture (with sausage, too) and watching little eyes light up at their first bite made this a really happy memory.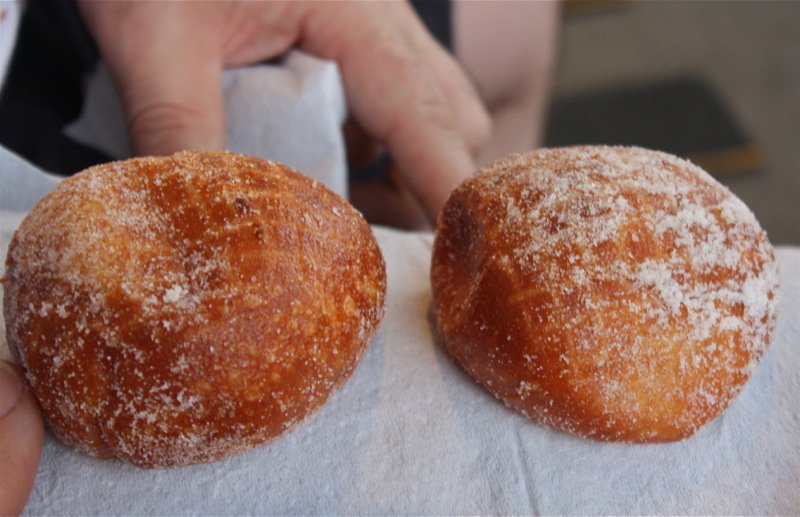 Can you tell which one has the filling and which one doesn't? Only by the weight.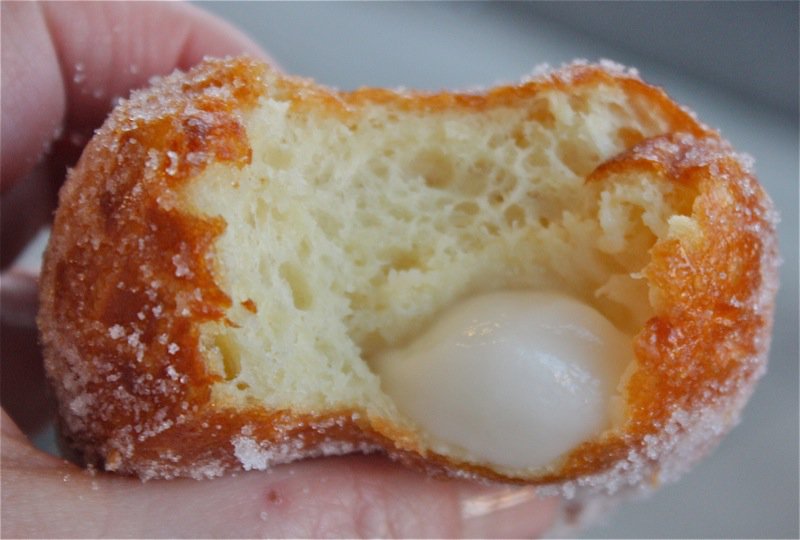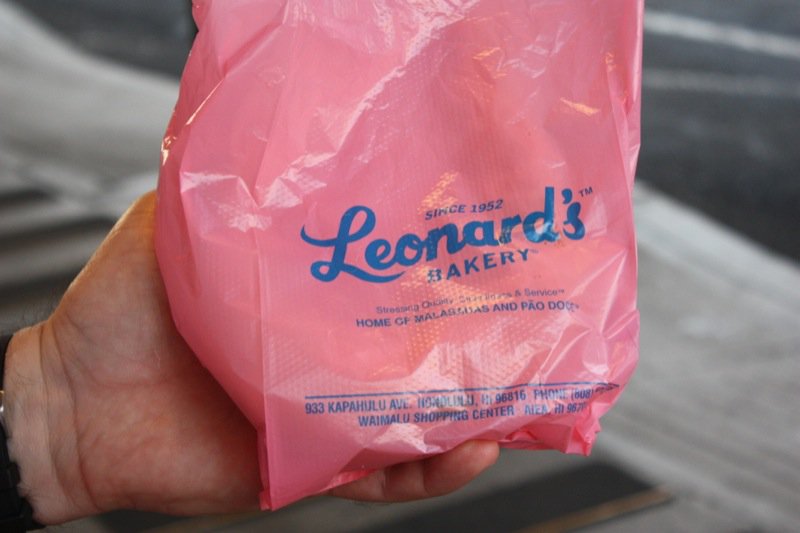 We had already found our own way there when the Hole in the Wall tour ended there… too full for another bite, we took ours home and learned that there is a reason they are served hot from the frier. After they cool, they are chewy and dense. It seems every country has a wrap, food on a stick, and some kind of fried dough somethin' somethin'. We have the Beaver Tail in Canada. That is new. There was fried dough Beaver Tails on the prairies when I grew up. No mini donuts, either. But there were doughnuts. Two kinds: glazed bread or yeast donuts and sugared cake donuts. What is your favourite fried dough recipe and where is it from? Mine is Allan Suddaby's doughnut with rosehip jelly in the centre. Heaven.