A diverse yummy for your tummy condiment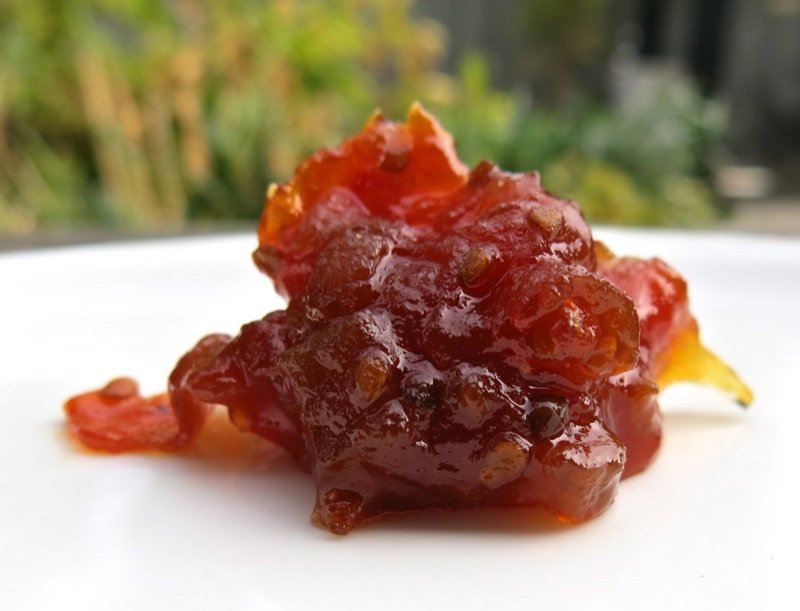 This is a recipe I have been working to make for three years. It is a sticky concoction of sweet and sour savoury flavour that was simmered for an entire day to gain this shimmery translucent jeweled splendor.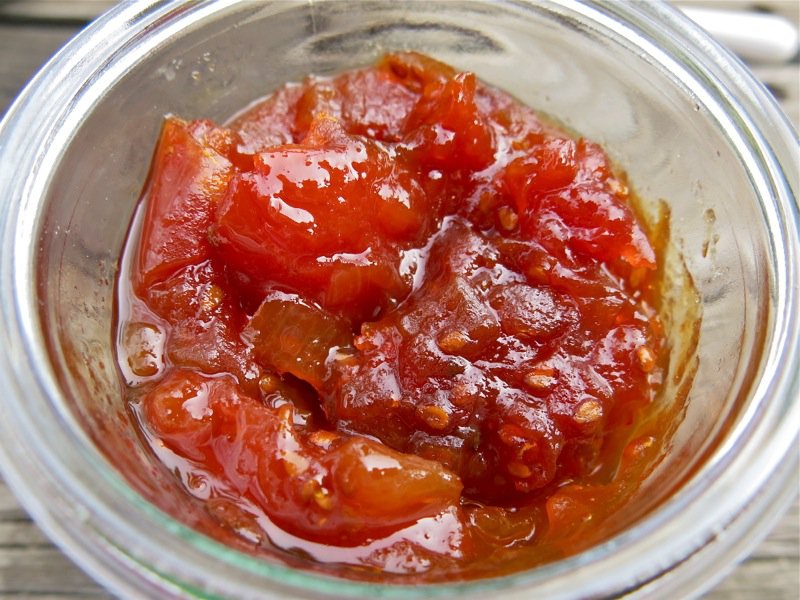 Can you imagine the taste?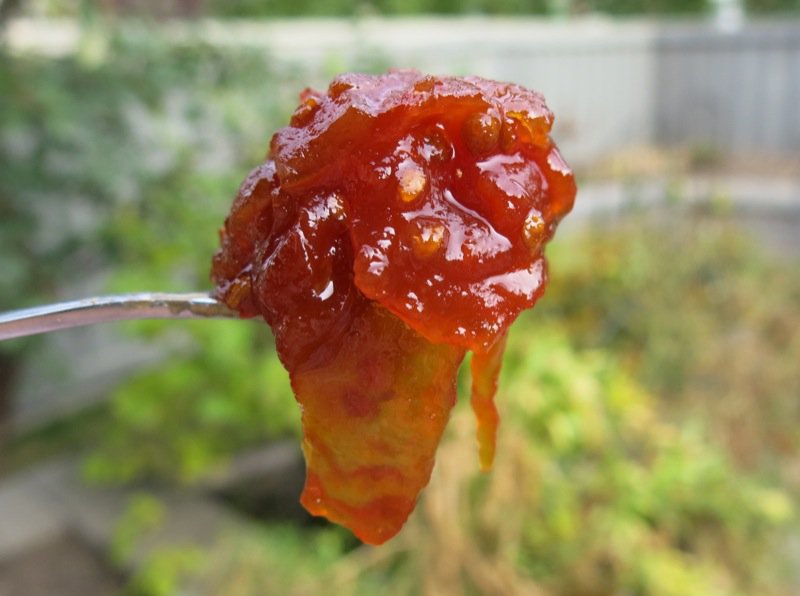 Or the texture?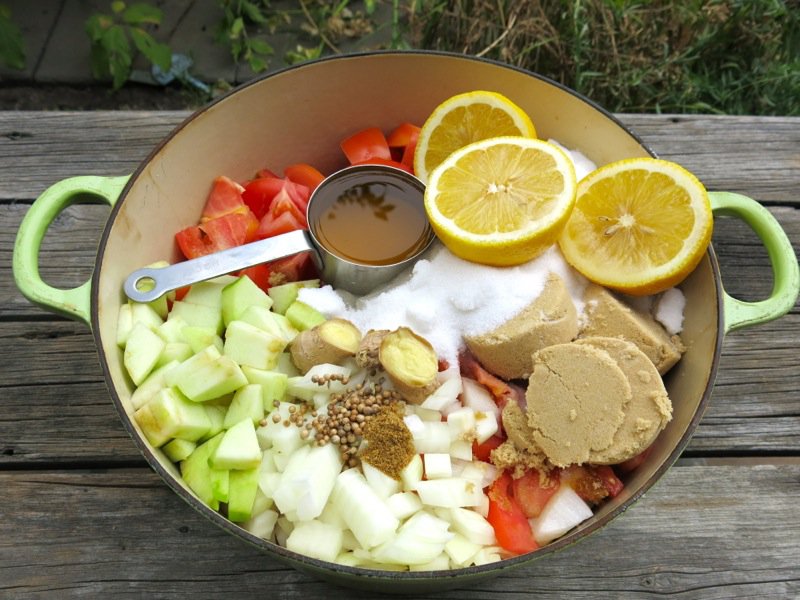 The first two times I made it, I burned it. Watch out. It almost happened this time. I became transfixed on succeeding once I had witnessed the depth of colour the preserved jammy transparent tomato flesh developed through the process. I wanted to make this recipe and I wanted it to succeed. There are many versions of Sweet and Savory Tomato Jam and I may have read them all. This recipe is inspired by the simple tomato and each of my readings.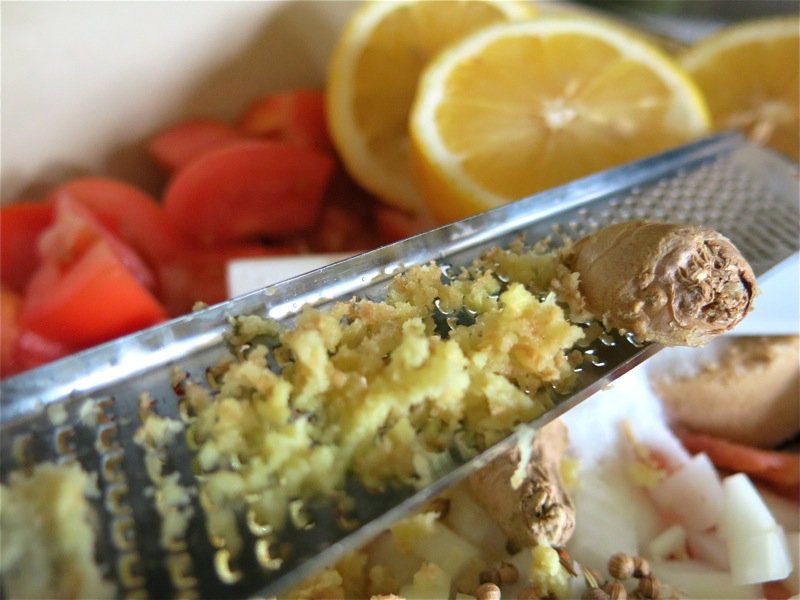 I use fresh ingredients and I like preserves chunky.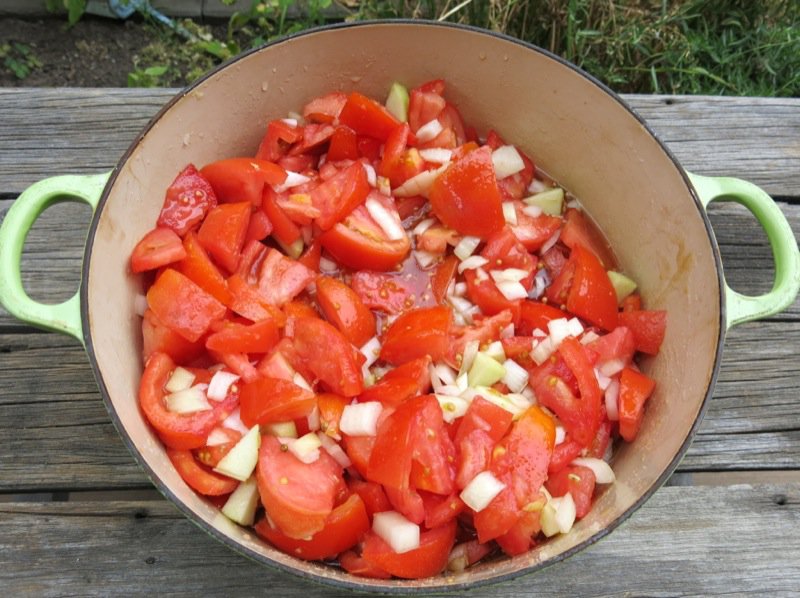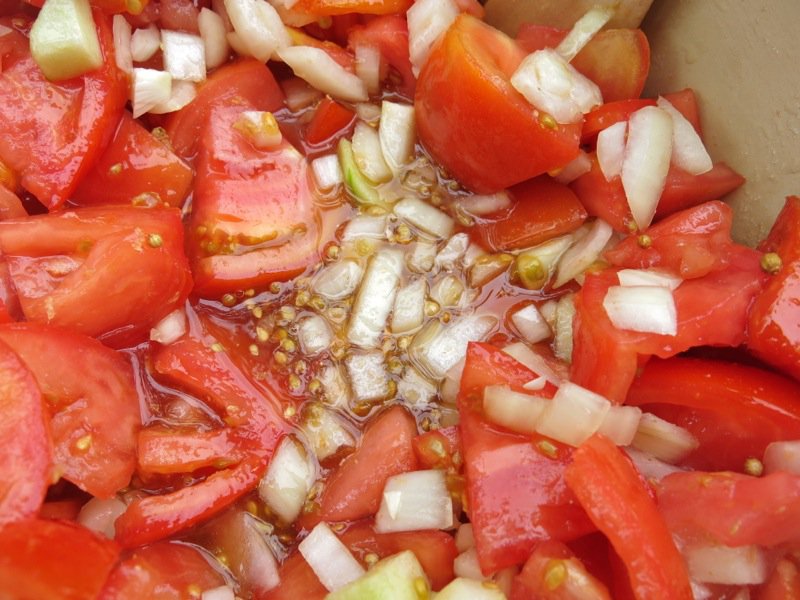 There was a lot of liquid that cooked down throughout the day, as I worked in my kitchen. It is important to choose a day to make this where you will be at home and in your kitchen the entire day if you make a batch this size as it does take a good 12 hours. I actually finished it the following day.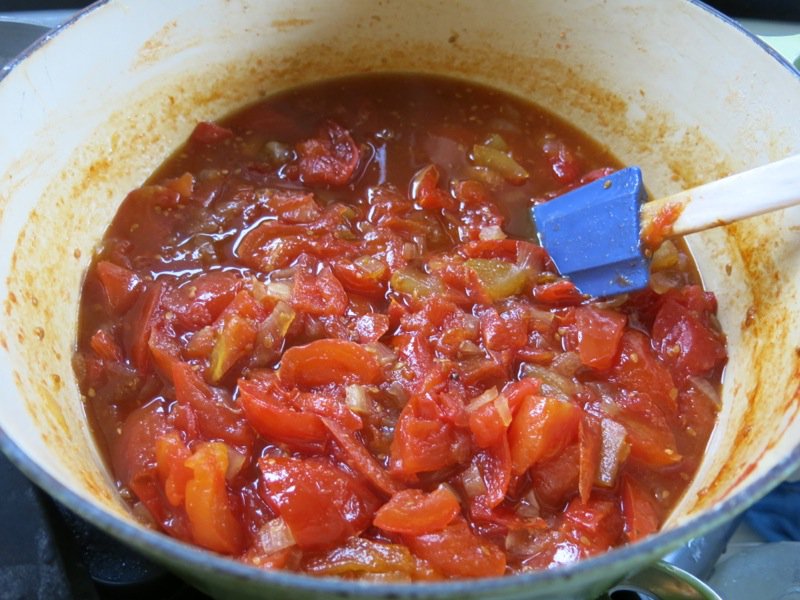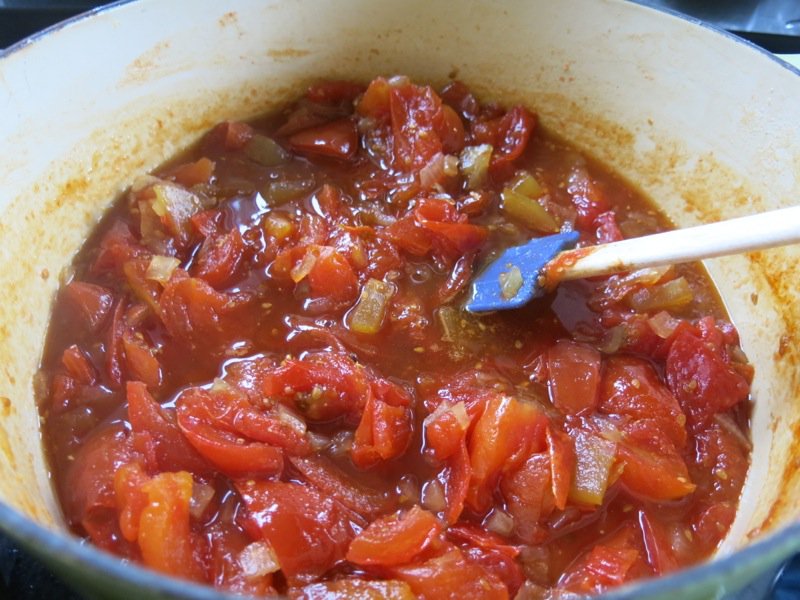 When the tomatoes darken and a path can be left in the bottom of the pan, the preserve is close to being finished. You are now in the danger zone.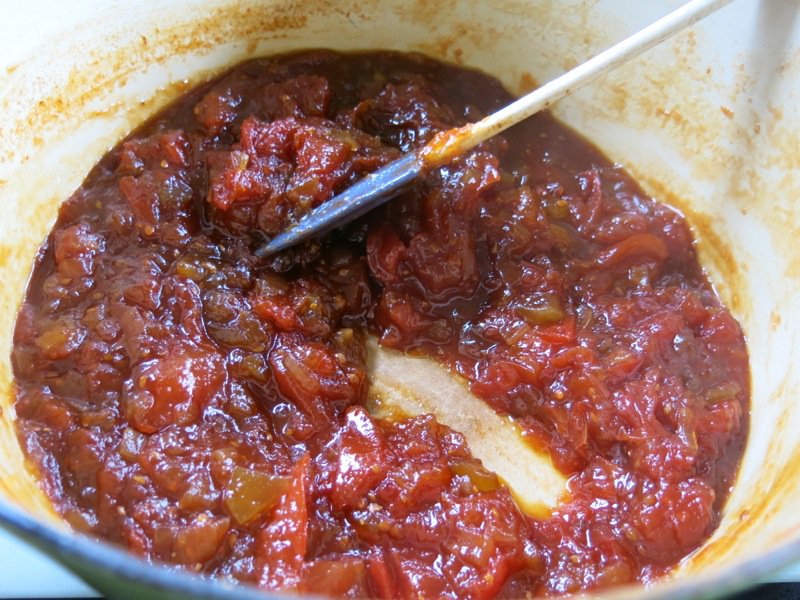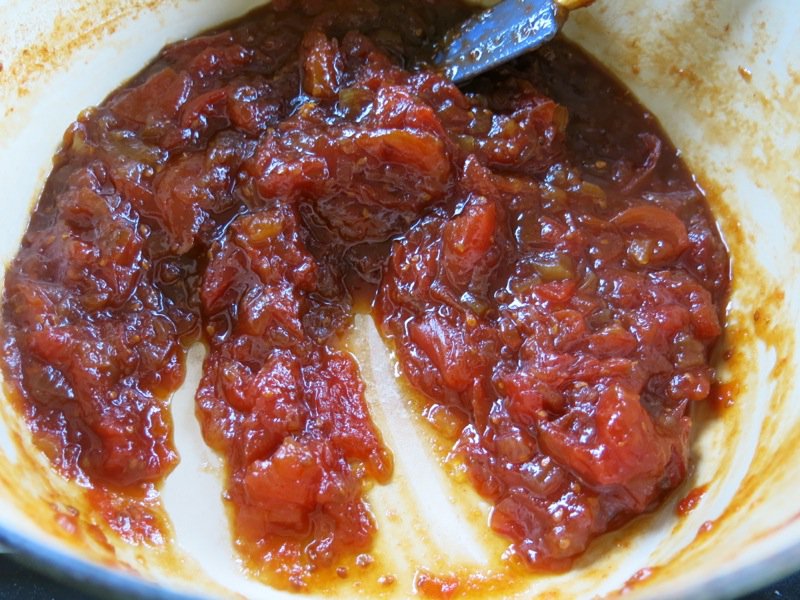 I stirred constantly the last 20 minutes to rid the jam of any excess liquid.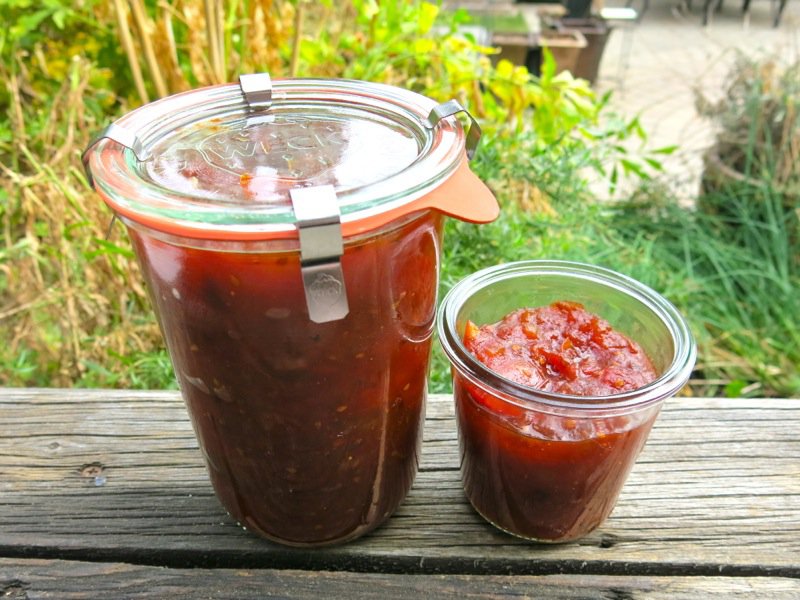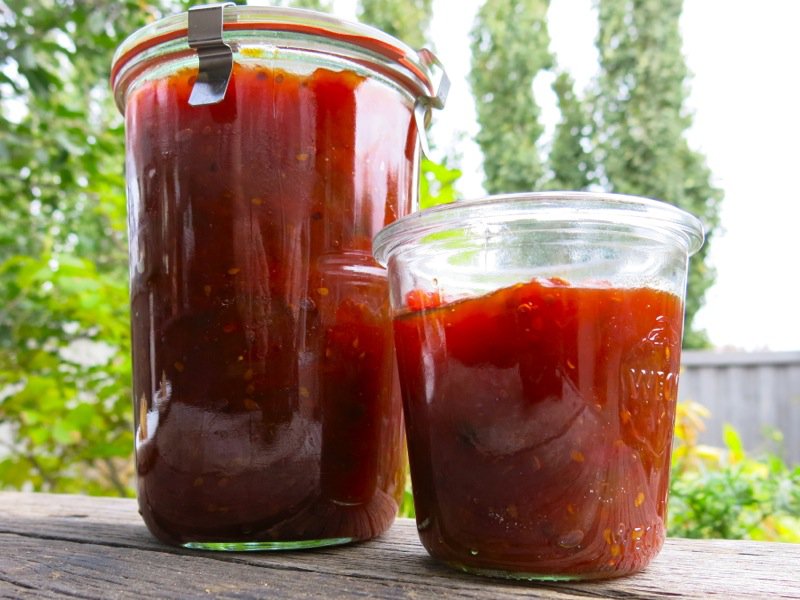 One litre and one cup was the yield.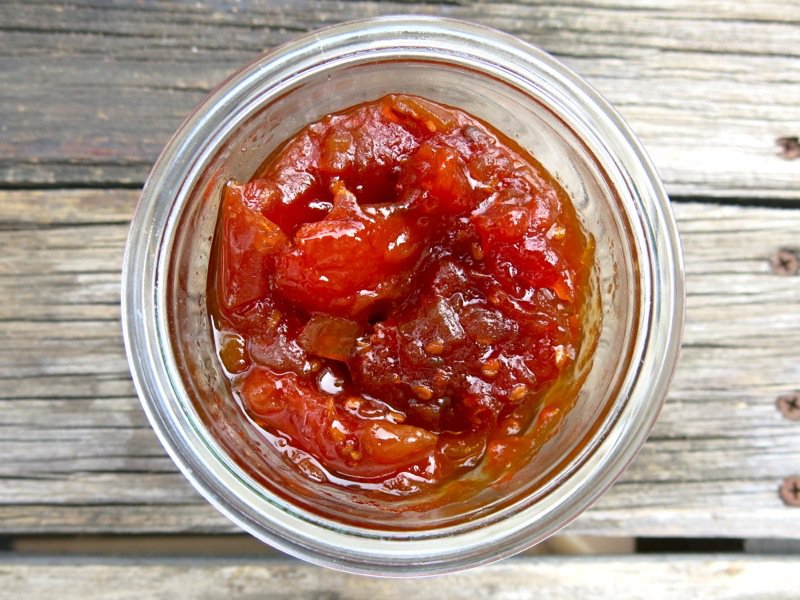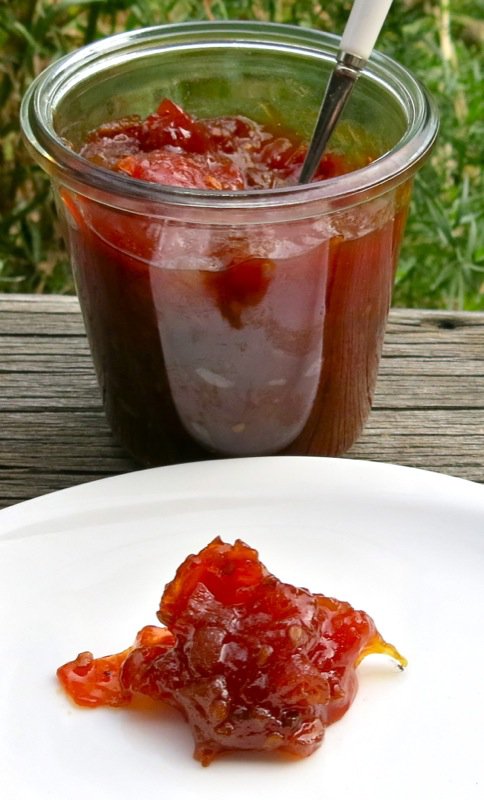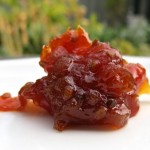 Sweet and Savoury Tomato Jam
Makes 4.5 pints and cook time is about 12 hours

Ingredients
5 ½

pounds

tomatoes

1 ½

cups

onion

, diced

¾

cup

brown sugar

2

cups

white granulated sugar

1½

tsp

salt

1

tsp

coriander seeds

(would toast them next time, and add twice as many)

½

tsp

cumin

(I put 1/4 teaspoon and would add the full amount next time)

½

cup

cider vinegar

6

tbsp

fresh lemon juice

¾

cup

finely diced tart green apple

2

tsp

freshly grated ginger

(would add at least a tablespoon next time)
Instructions
Put all ingredients in a 2-quart pot and bring to a gentle boil; reduce heat to a simmer

Cook until thickened and jam-like (about 12 hours), stirring regularly to avoid any bottom pot stickage

Transfer to sterilized glass jars and store in refrigerator for up to two weeks, or process for 15 minutes in water bath
Recipe Notes
There is usually 2 tablespoons of juice in an average lemon half.
I cut the tomatoes in chunks because I like chunky textured preserves.
This concoction will keep for a long period of time in the fridge without processing due to the high sugar and acid content.
Any ideas of what this might pair with?