Puff Pastry. Tomatoes. Fleur de Sel.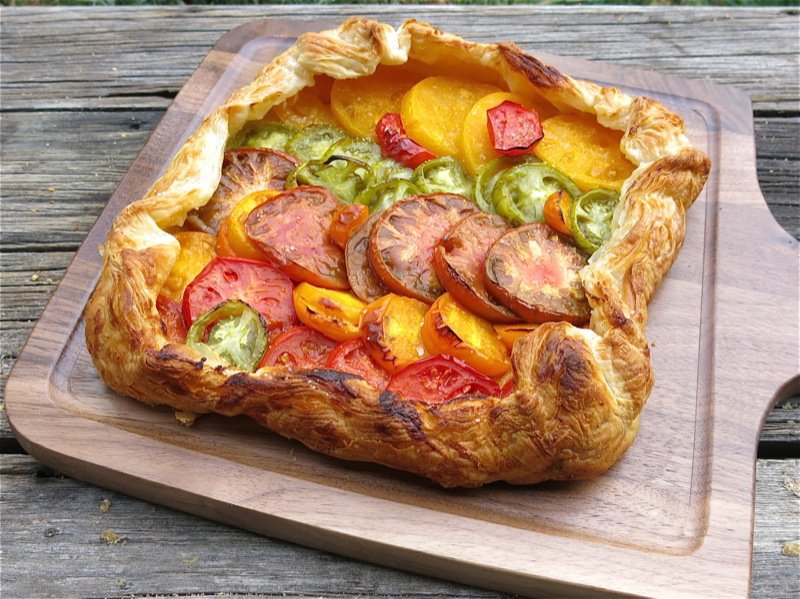 Rustic Heirloom Tomato Galette is the best thing I ever ate, at least, today. More than today. The crisp butter-bottom crust is key. The acidic gelée and meaty flesh within each tomato slice morph into a goddess-of-the-garden-sauce paste a top the crunchy shards of pastry. Hold me back.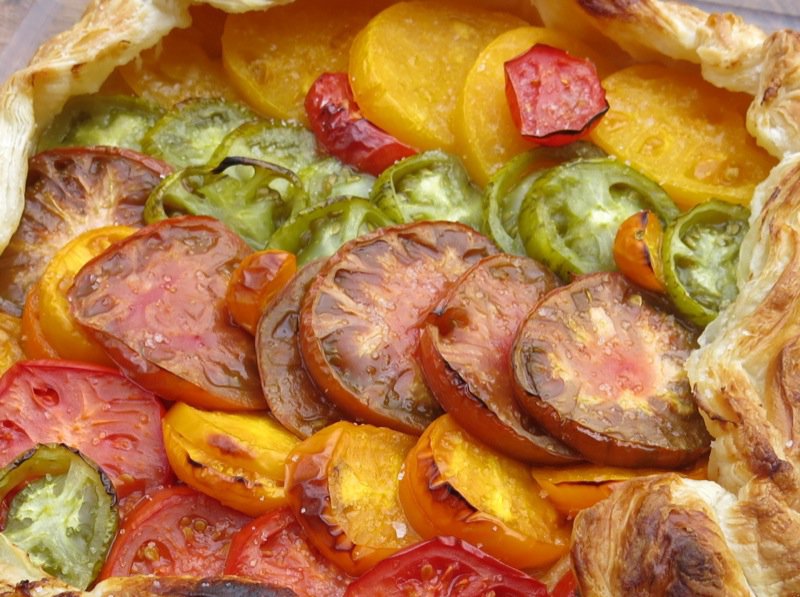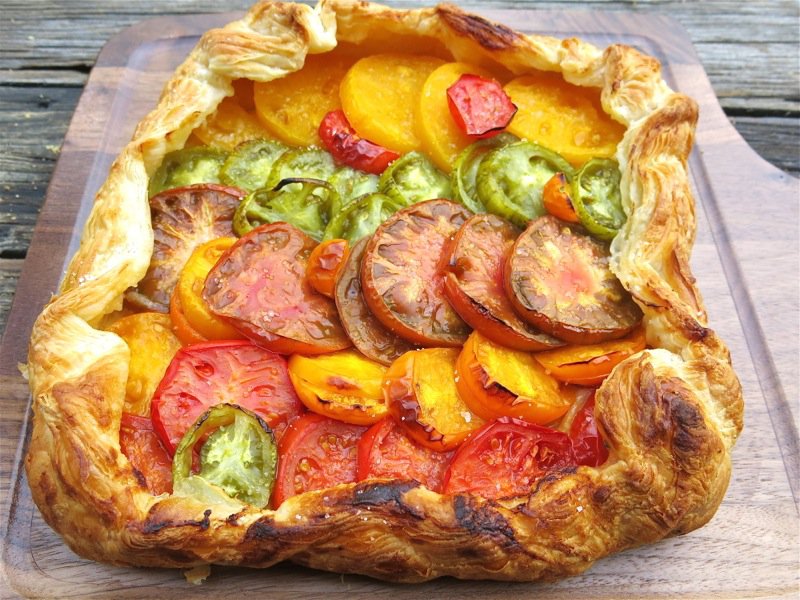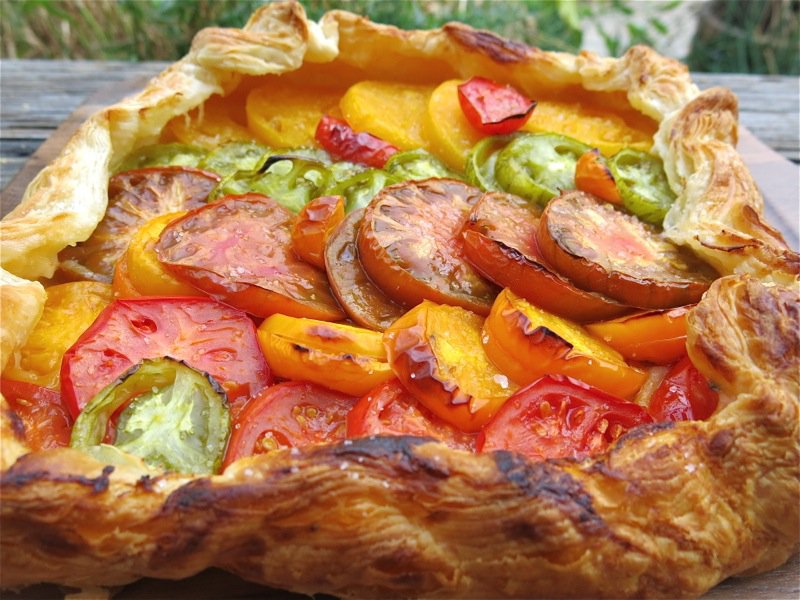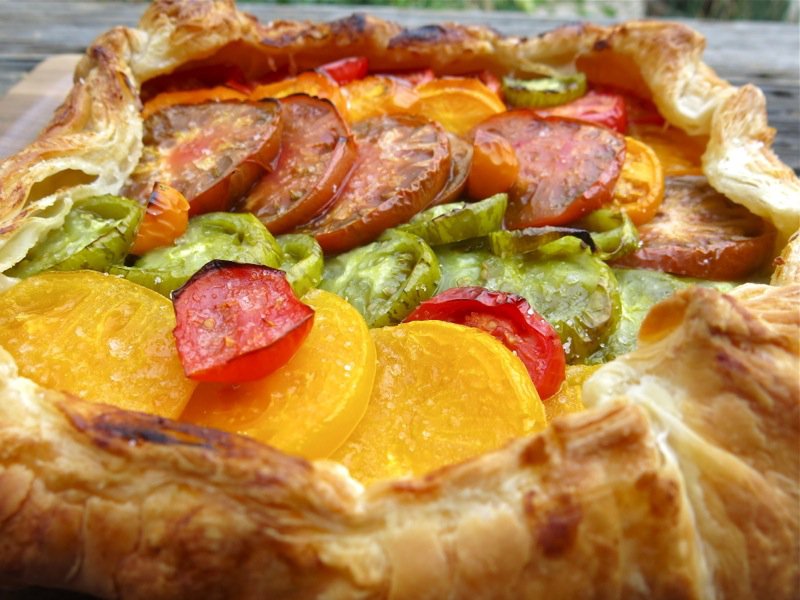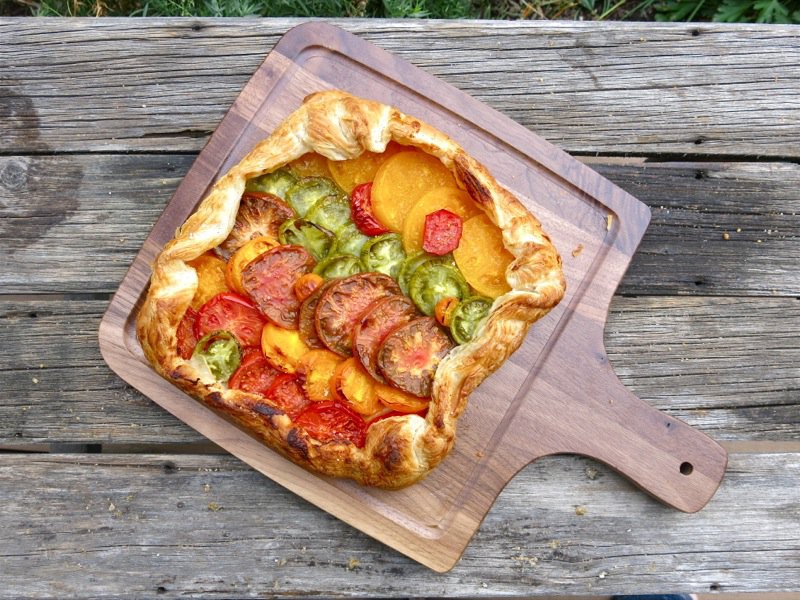 Pre-heat oven and a hot stone to 400°F; slide Rustic Heirloom Tomato Galette onto hot stone with parchment paper. Thirty minutes later, slide out. Rest until cool to touch. Don't bother with cheese or sauce or anything at all. Fleur de sel. Just a sprinkle. Basil buds. If in season. Silence now required.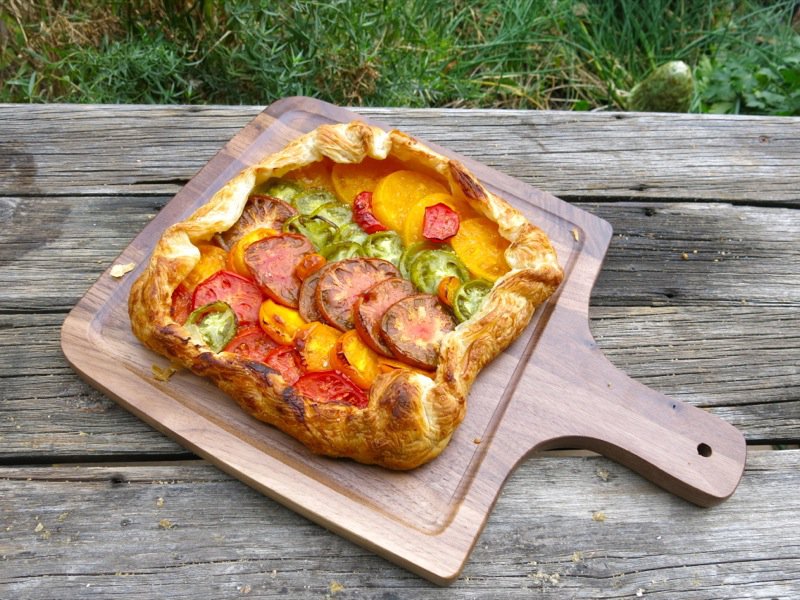 Mmmmmmmmm……..