The perfect fix in the middle of a long cold grey winter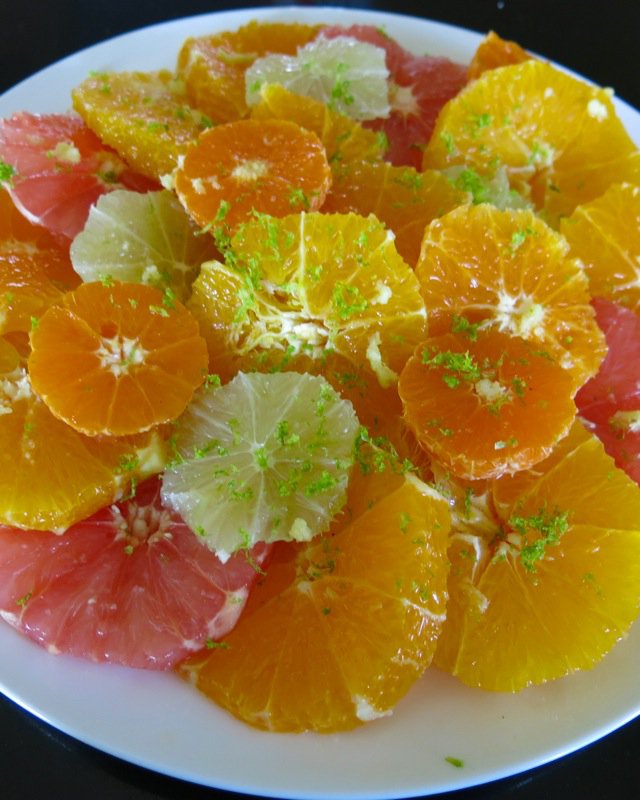 Gorgeous as it is, imagine it with pomegranate seeds sprinkled over it and blood orange slices added to it. Craving citrus, we bought everything we could find at the market: one of each. More of the little ones.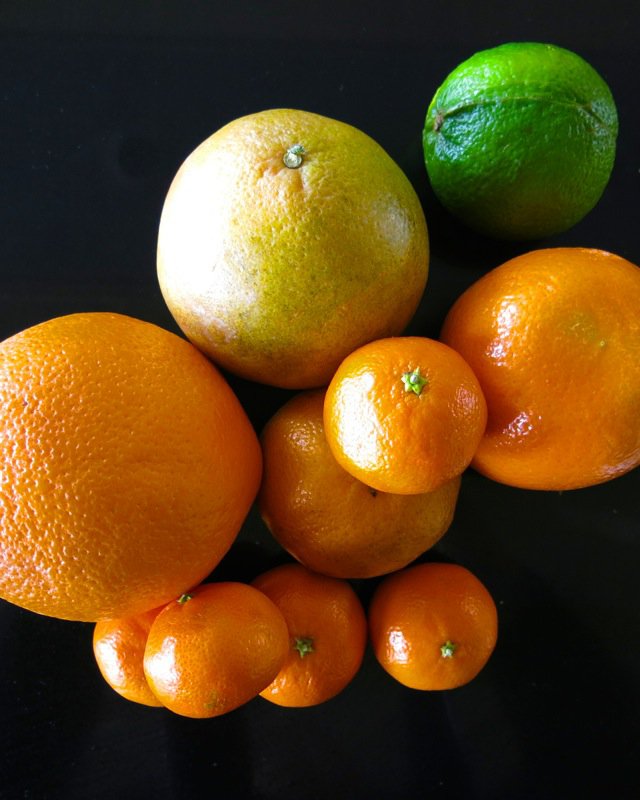 I have never had a citrus salad, but seen them presented on television, and the nagging urge to make one has been haunting me for a few weeks. Now was the time.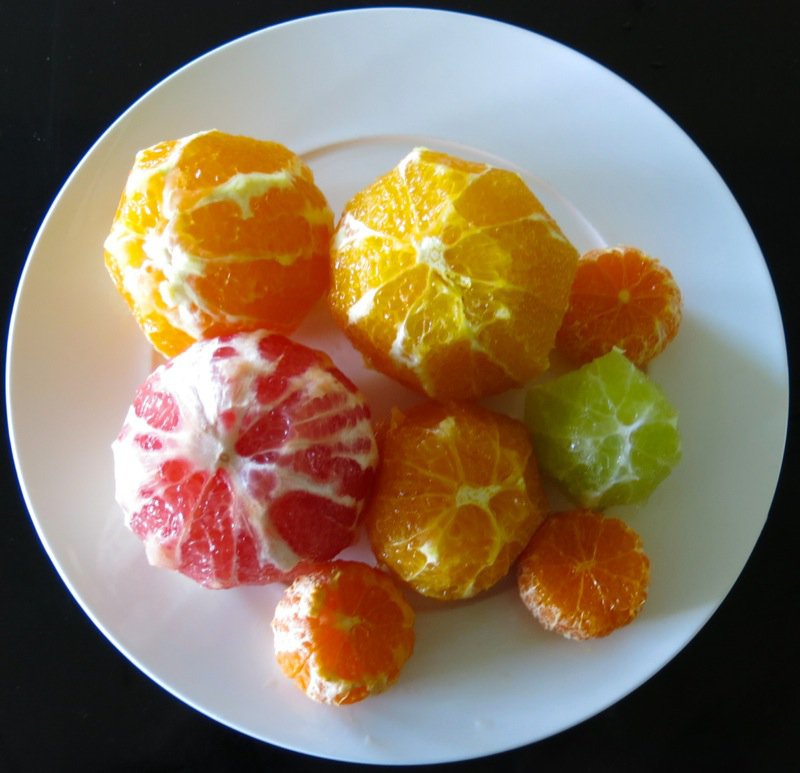 Seeing chefs peel citrus from top to bottom moving the knife through a thin layer of the fruit to remove all of the membrane has always bothered my frugal conscience. I did remove more of the pitch on the grapefruit prior to slicing, but it is important to peel the citrus that way for a simple citrus salad. And, I did do a little pressing of the skin to get all of the juices into the mix.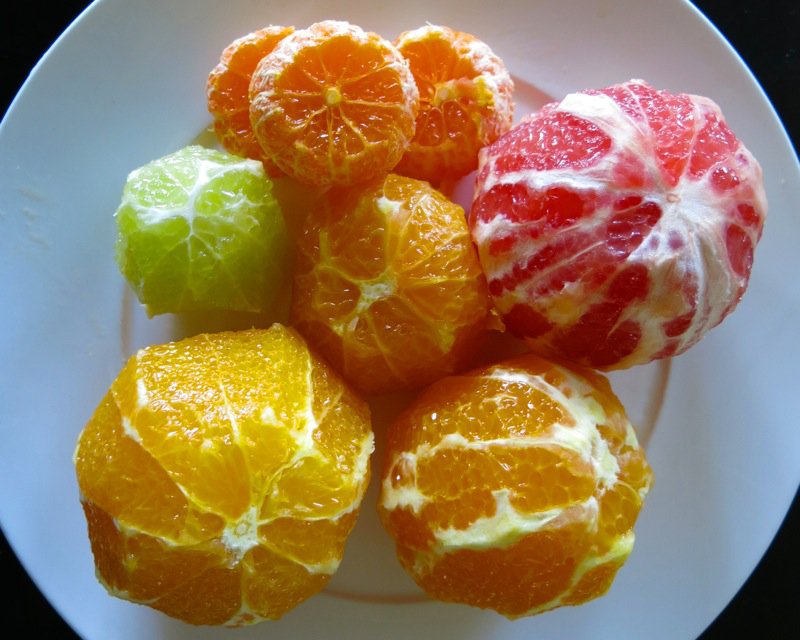 All too often, so far away from the citrus groves, on our Alberta prairies, peeling a fragrant citrus can lead to disappointment as the miles traveled and distance from the sun find the fruit sour or dry and disappointing. However, the blissful promise of the sweet ecstatic nectar we have all experienced eating citrus fruit, somehow enables a certain forgiveness when this happens. This day, every one of our fruits was divine. Divine.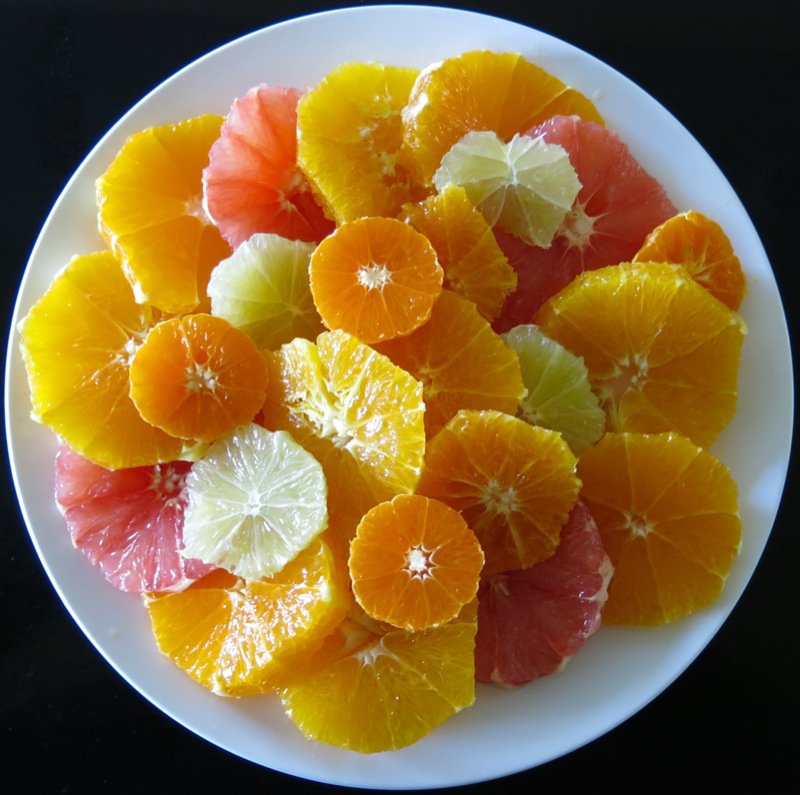 I rubbed the pieces with minced fresh ginger, squeezed the juice of a lime over the plate, drizzled it with a floral honey, and garnished with lime zest.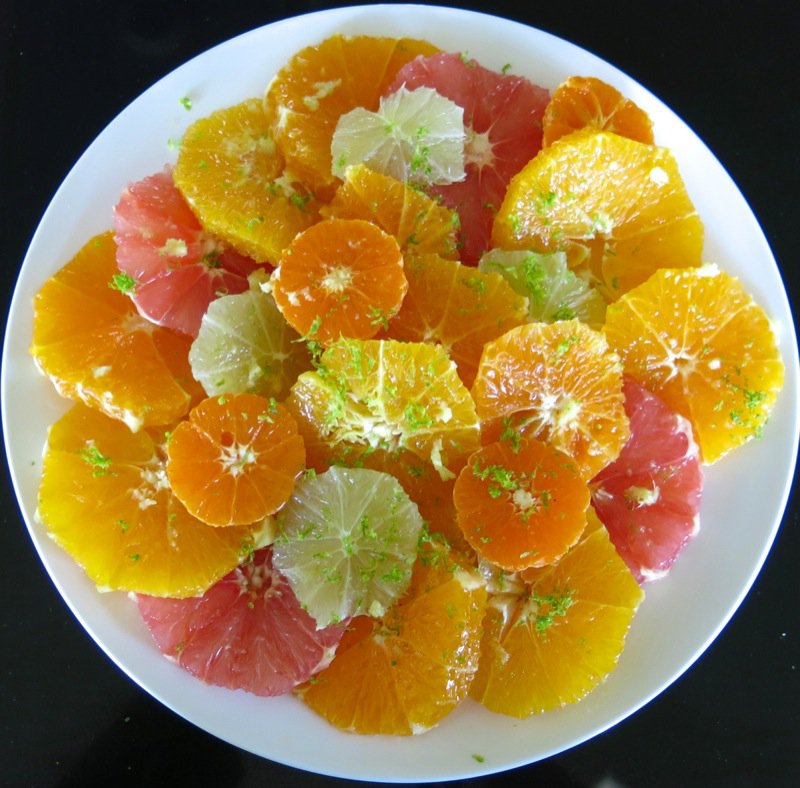 Any other suggestions?