Great as a Summer Salad or a Compliment to the Perfect Fish Taco!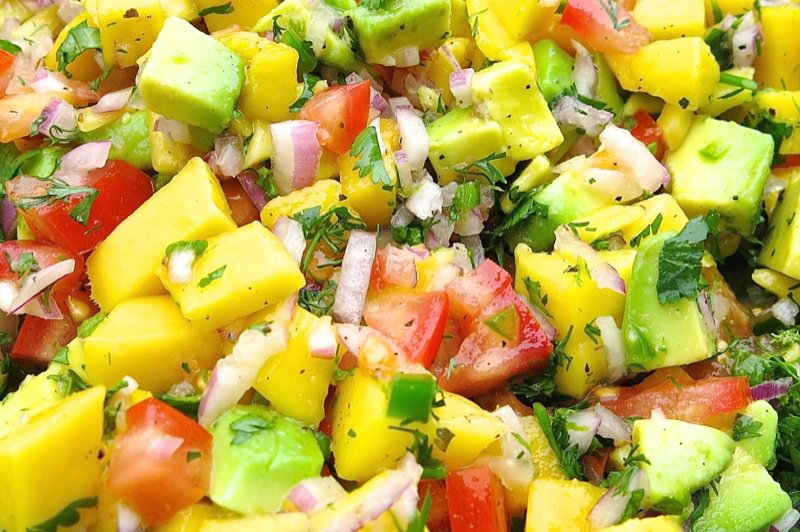 Mexican Cooking Day with Chef Hugo Raya was inspiring. This Tropical Salsa Recipe is a spin off of the traditional Pico de Gallo salsa: simply add tropical fruit and avocado.
Tropical Salsa: Mis en Place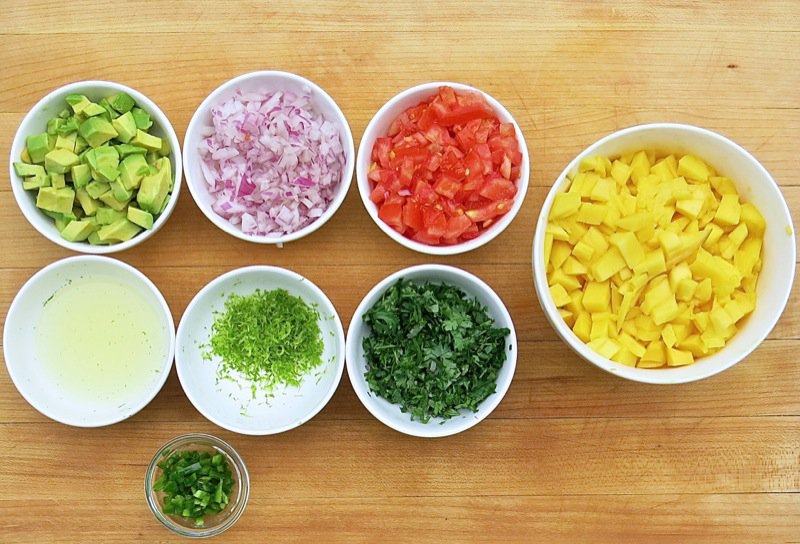 Ooooo, baby! This is gooood stuff. Seriously. Mind you, I am a fan of guacamole and pico de gallo. With the tropical fruit added to the mix, I would say, we have a Par-taay!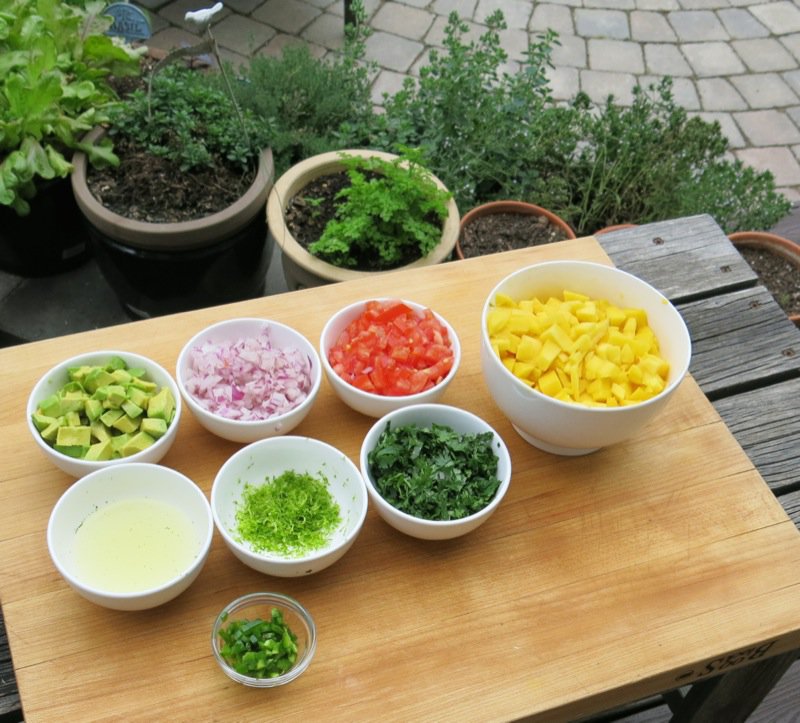 Chop, dice, mince and enjoy the fresh fragrance of lime, cilantro, mango and onion. I am salivating.
Tropical Salsa: Combine all Ingredients in One Bowl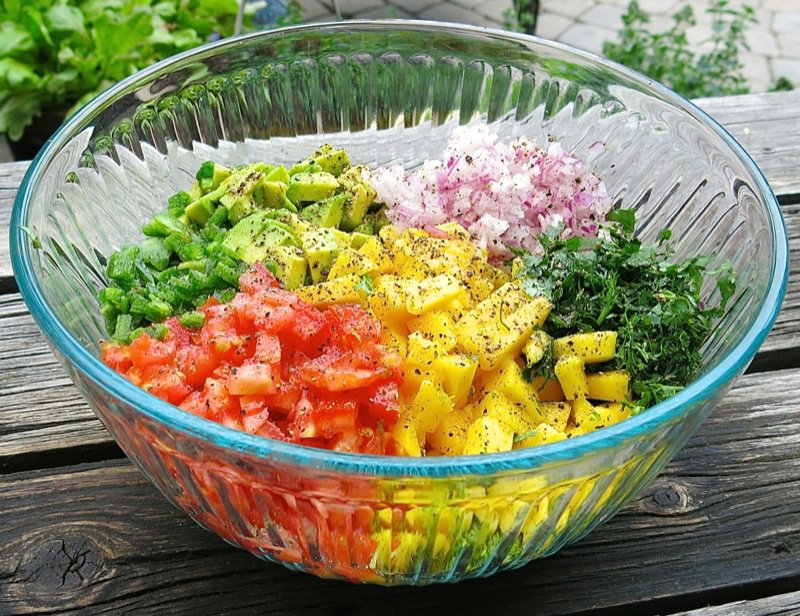 I could sit and eat a bowl of this, and there's nothing wrong with that! There is one avocado, but it is "gooood-for-you" fat! Motivated to put together a mango salsa by my daughter, Ragan, as we were embarking on our first "at home" Ling Cod fish taco experience, this is the recipe I put together. I like it. I like it.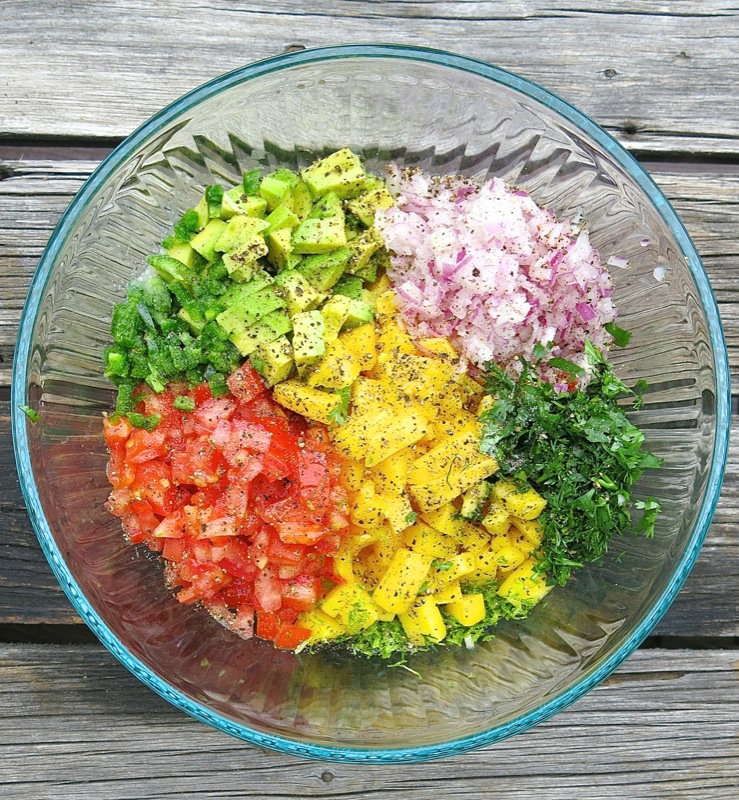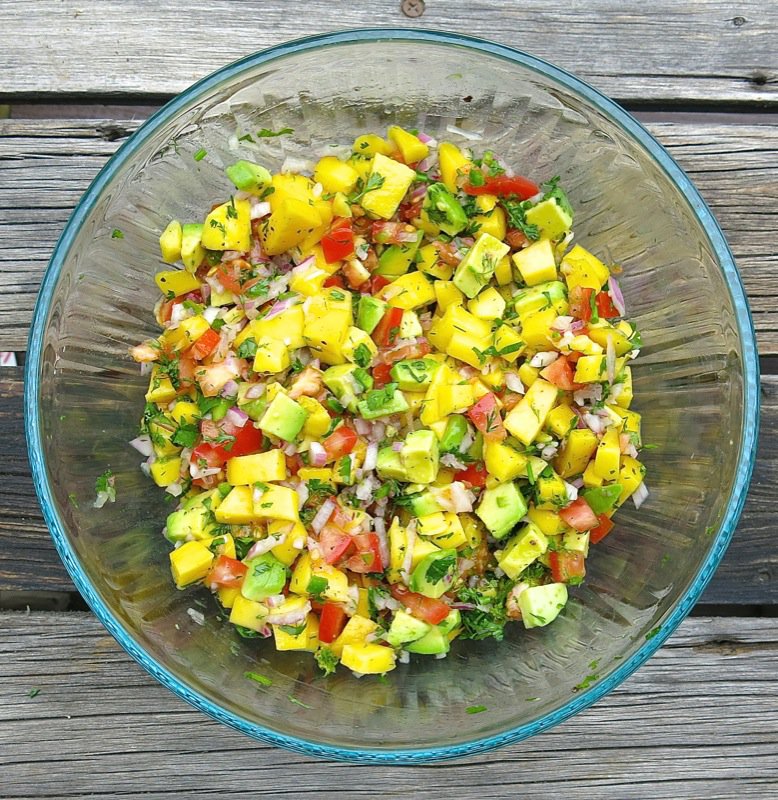 And so did she! I can never get enough of these fresh flavours. I am absolutely hooked on them in the summer time.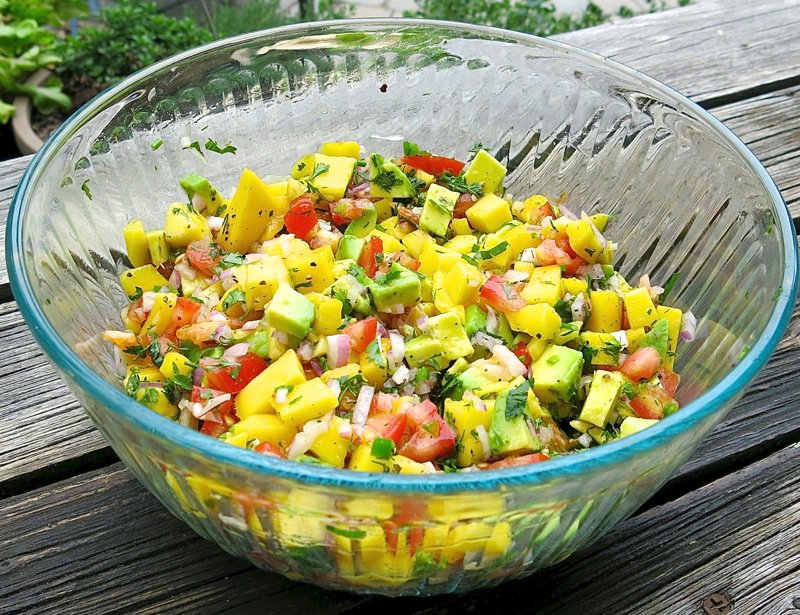 It is actually a very fresh, healthy and tasty side salad as well as the perfect fish taco topping.
Tropical Salsa: Putting it all Together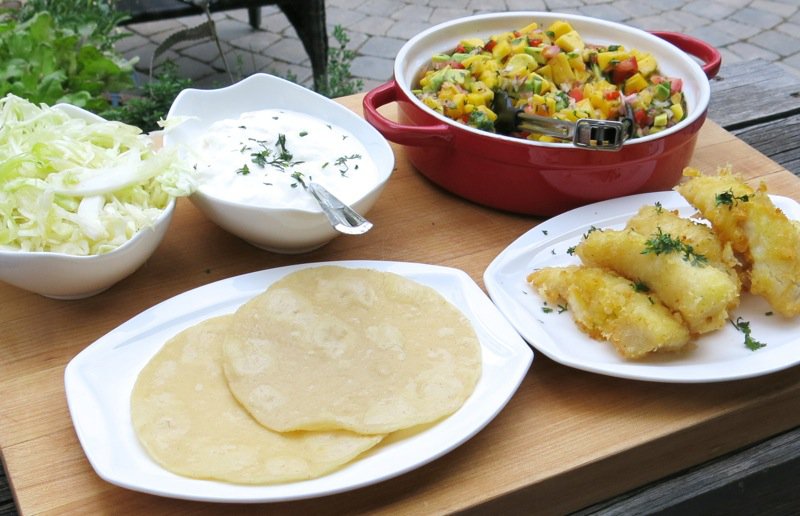 And why the Tropical Salsa on this July summer evening? To go with this incredible Tempura Battered Ling Cod in the form or a Fish Taco. The crunch from the addition of the traditional cabbage slivers, the velvety unctuous sour cream with the sparkling fresh Tropical Salsa together compliment the Tempura battered Ling Cod. Maybe a little finishing salt with another squeeze of lime? Completely up to how you like it, and I promise you – this is combination is unforgettable.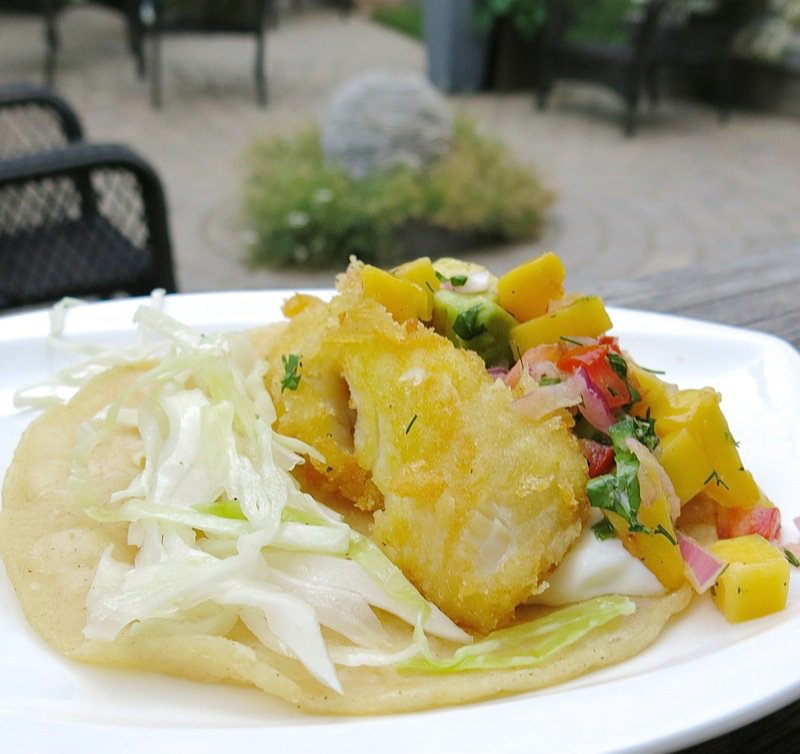 Let me know if you try it. Better yet; let me know if you have another fresh summer salad recipe that you are hooked on.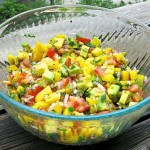 Tropical Salsa: Pico de Gallo all Dressed Up for a Party


A great salsa to go with Tempura Fish Tacos, or refreshing on its own as a dip or Summer Salad.
Ingredients
1 1/2

cup

(125 mL) diced pitted peeled mango OR (1/2 c mango, 1/2c papaya. 1/2 c pineapple)

1

avocado

, pitted, peeled and diced

1/2

cup

diced red onion

1/2

cup

diced tomato

(one whole medium tomato)

1/4

cup

chopped cilantro leaves

1

tsp

(5 mL) grated lime zest (zest of one lime)

1/4

cup

(60mL) lime juice

1/2

fresh Japapeno pepper

, seeded and minced

1

teaspoon

salt

, to taste

freshly ground pepper

, to taste
Instructions
Combine all ingredients; chill for 30 minutes before serving