The famous 30-second Thermomix Cake!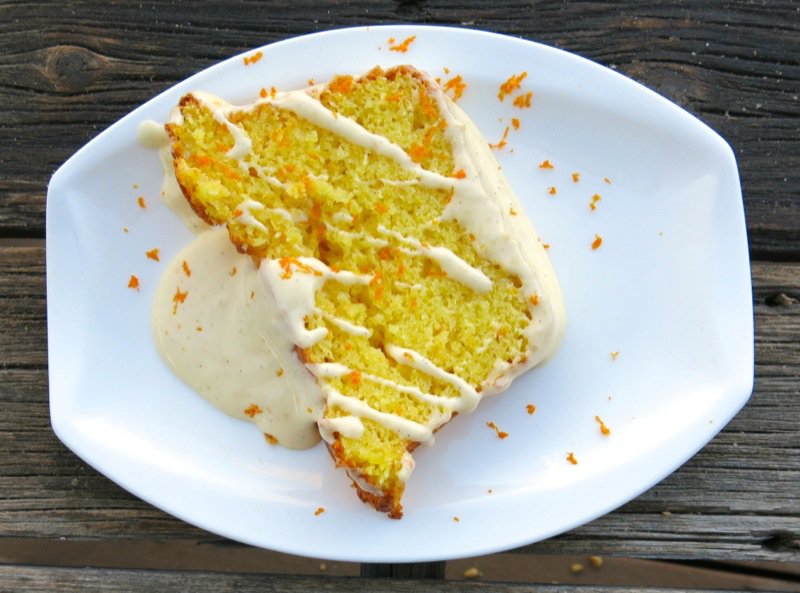 Once upon a time, at least 7 years ago, when I first purchased my favourite kitchen machine, I learned how to make this cake. I learned how to make so many things that I actually forgot all about this incredible recipe. I have not made it for 7 years. That is about to change.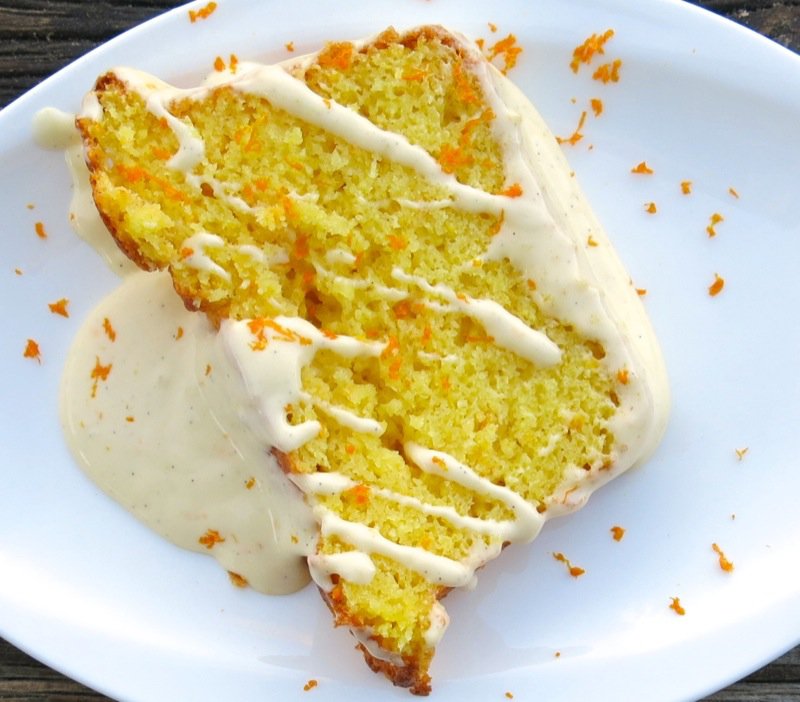 A large loaf pan is a bit too small for the batter, so next time, I will make 2 smaller loaves. This is an ultra-moist, deeply flavourful, intently moist cake with a lovely fine crumb and absolutely effortless to make. (If you know a better word than absolutely, please share it with me in the comments at the bottom. I detest the word, yet use it all of the time.)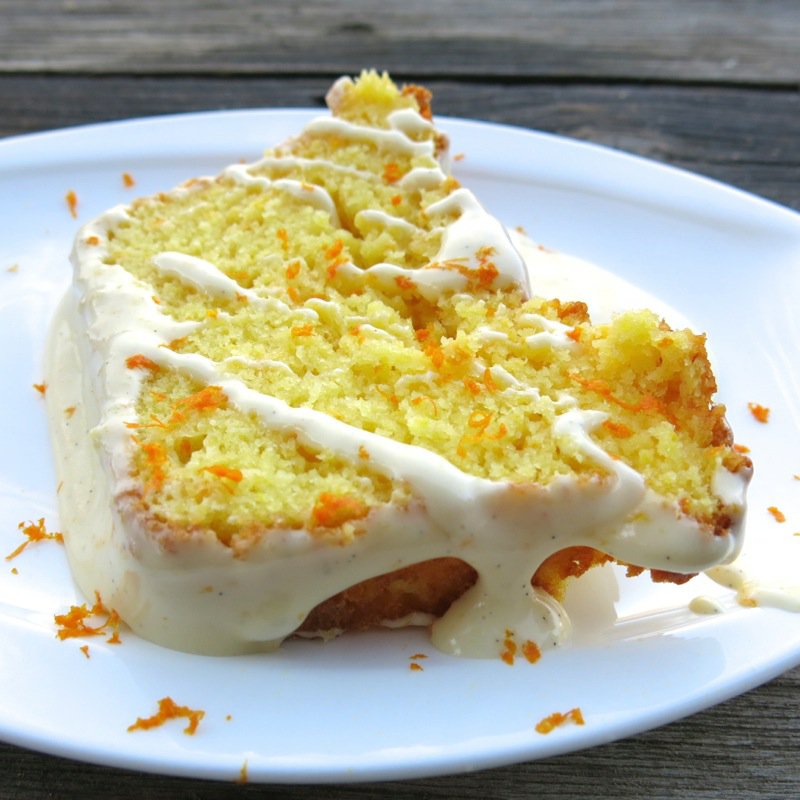 Mom was coming to a Sunday dinner a couple of weeks ago and I didn't have any dessert. What to make? I went into my old files and found this recipe and in 30 minutes, there it was! It will be delicious in cup cakes and in a two-layered round 8 inch birthday cake format as well as the medium loaf pans. The unbelievable ingredient in this cake is one whole orange. Yup. The entire big juicy succulent citrus globe, skin and all.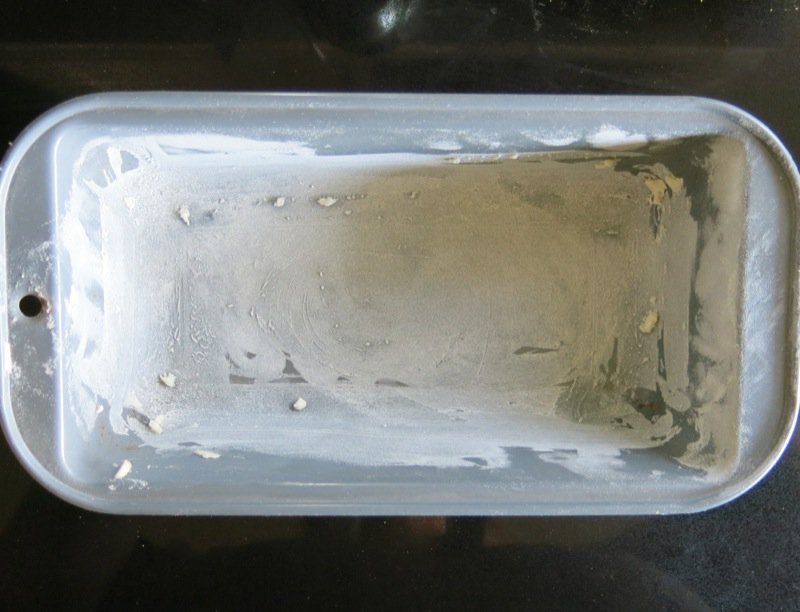 Butter and flour your pan for easy release. Prepare your mis en place.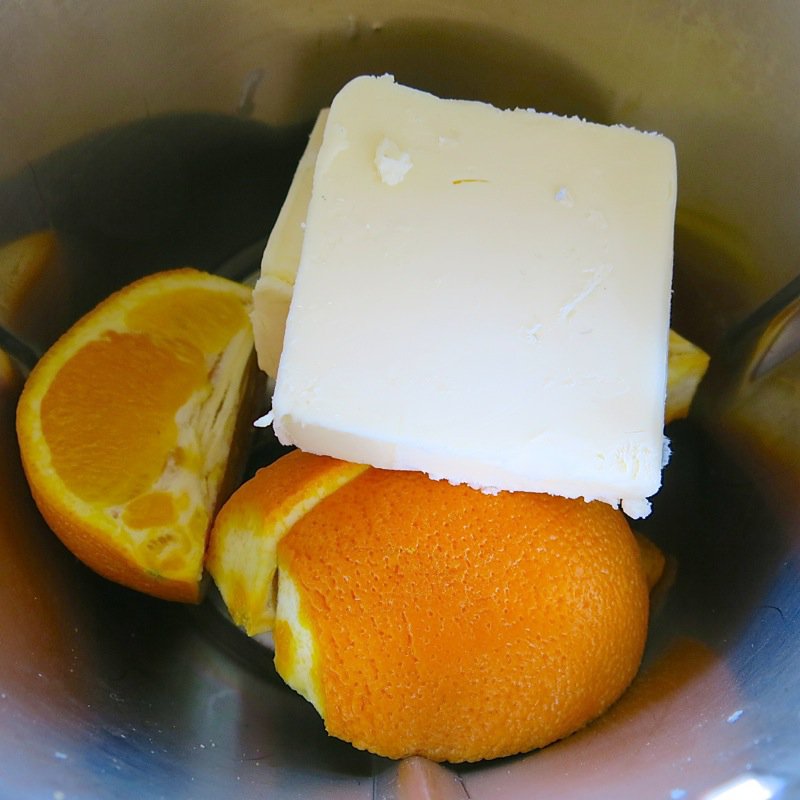 Wash and quarter the orange and scale the butter into the TM bowl.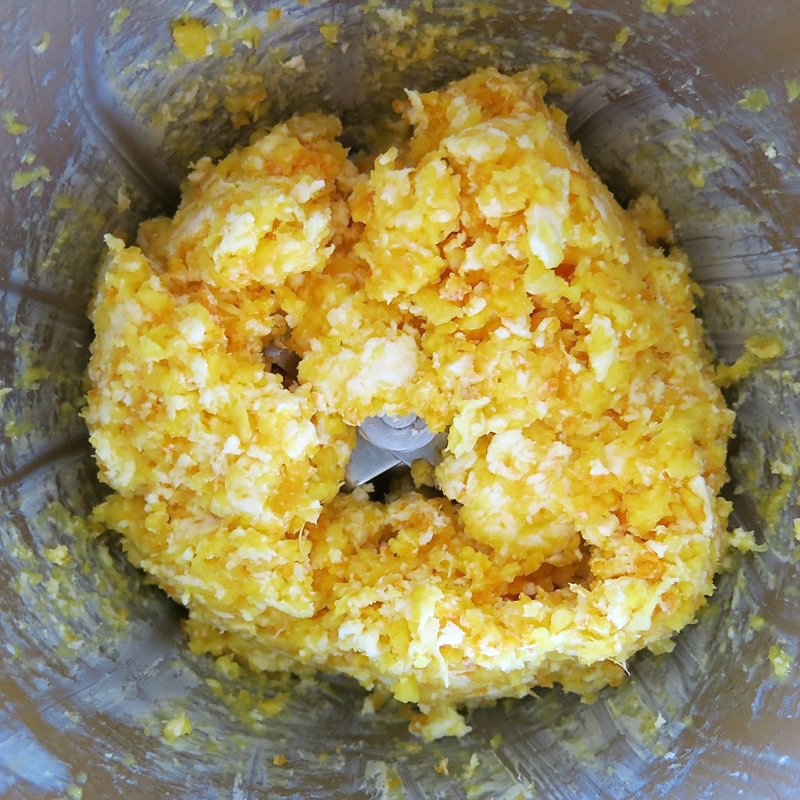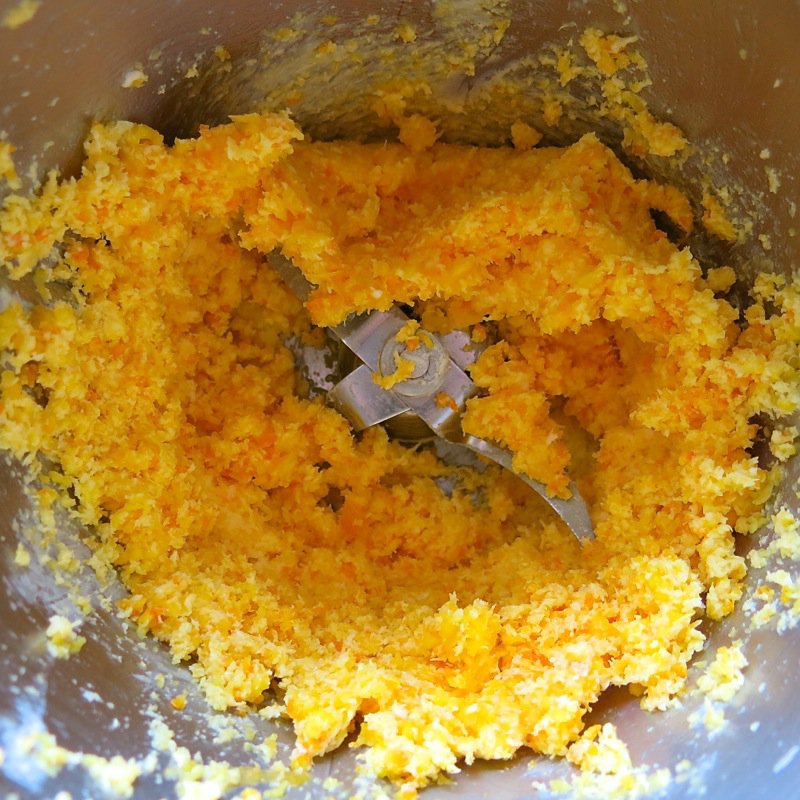 Seconds later, voilà!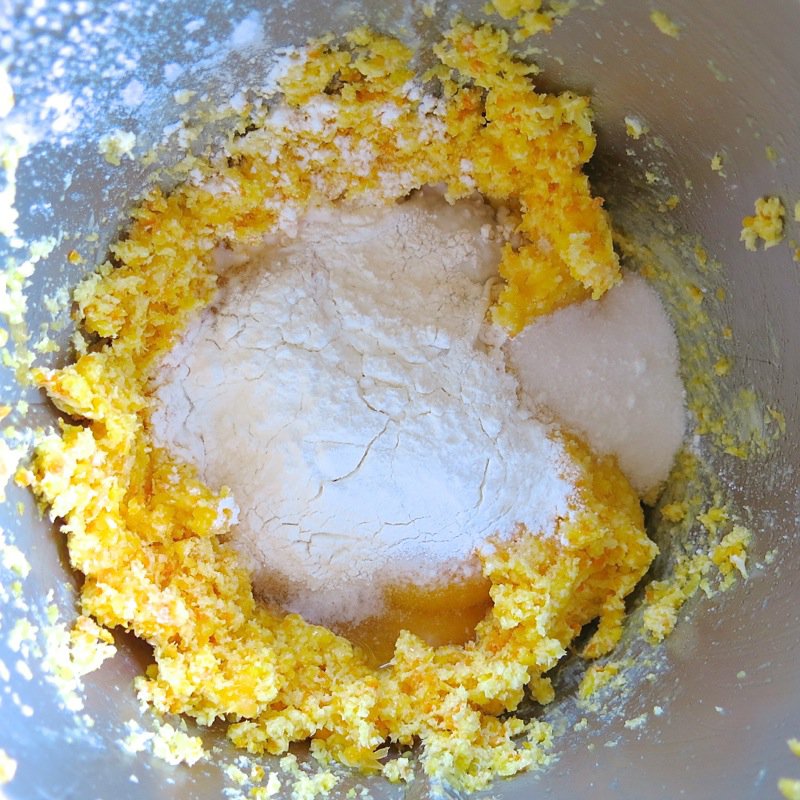 Add remaining ingredients to combine, and look at this gorgeous batter!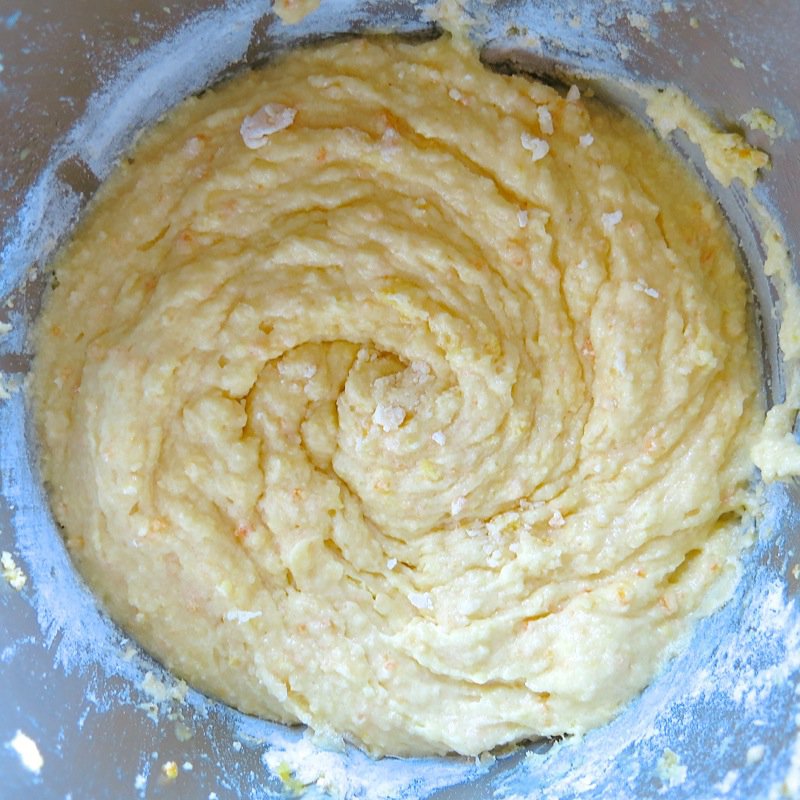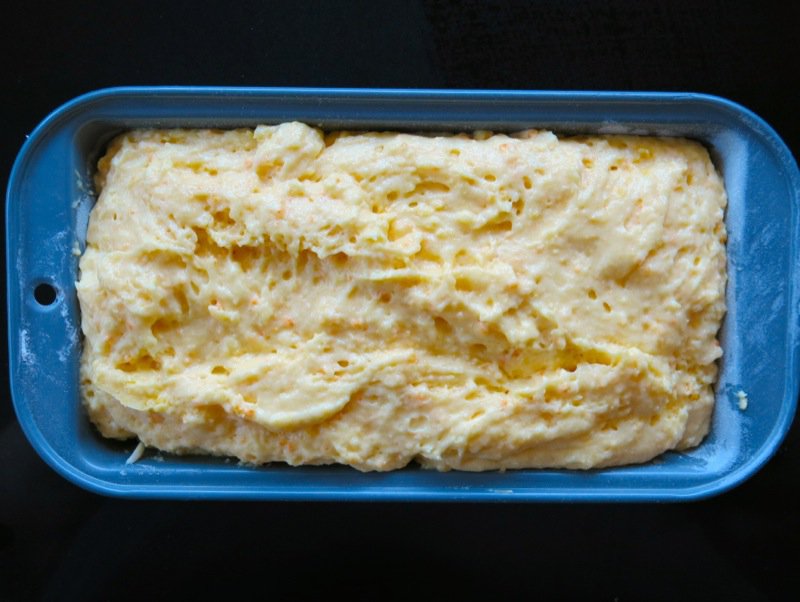 I knew I might be in trouble when the batter filled the pan. Two thirds to three-quarters full is the most batter for any pan. This batter expands considerably and a pan filled two thirds full with this batter would be perfect.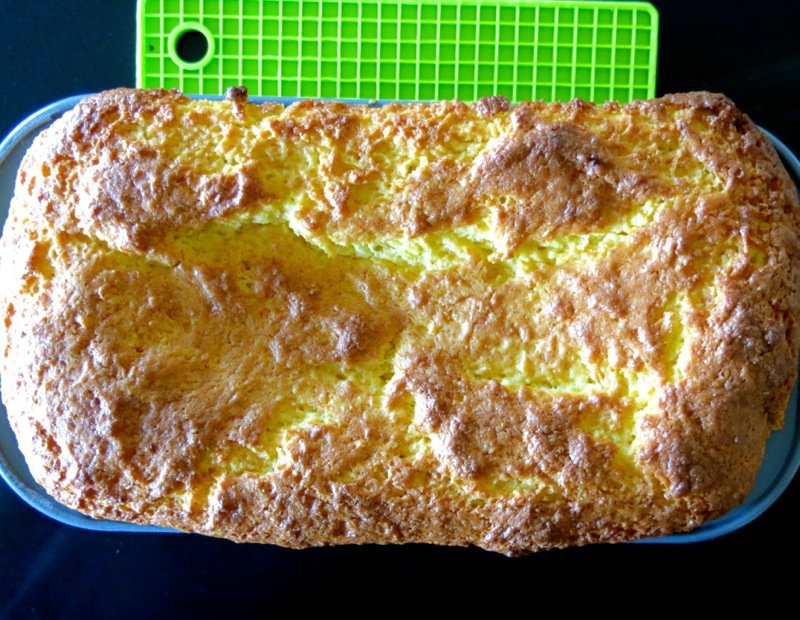 It did sink in the middle a little, but not significantly.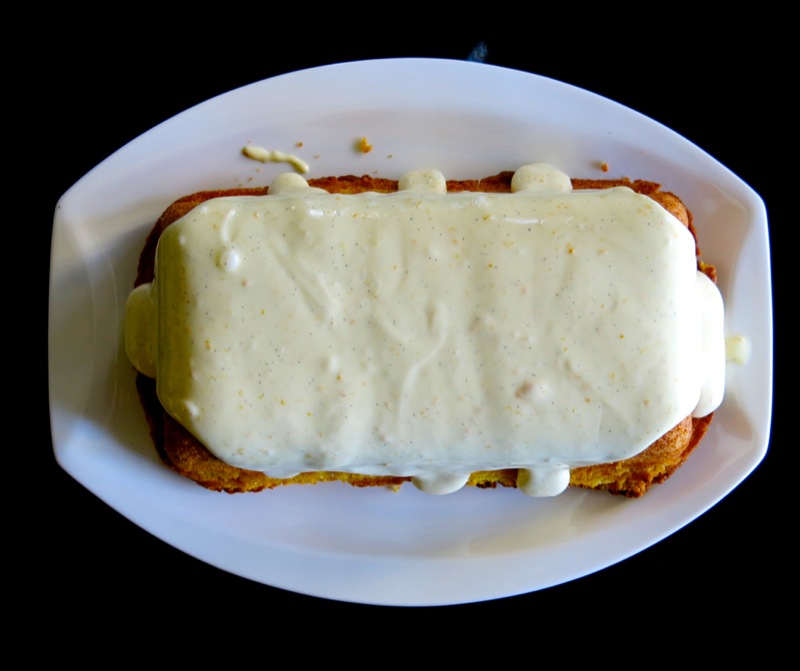 I over beat the icing and ended up with a thick glaze. Don't do that. It was still lovely, but it would be better whipped.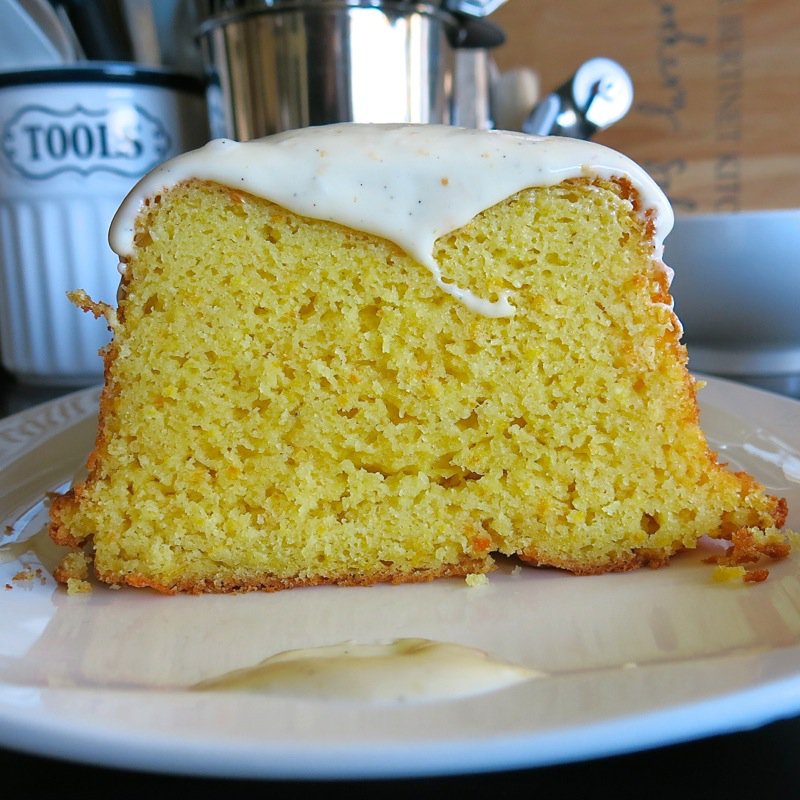 The little saucy lipped flair at the bottom of the loaf is due to over-filling the pan.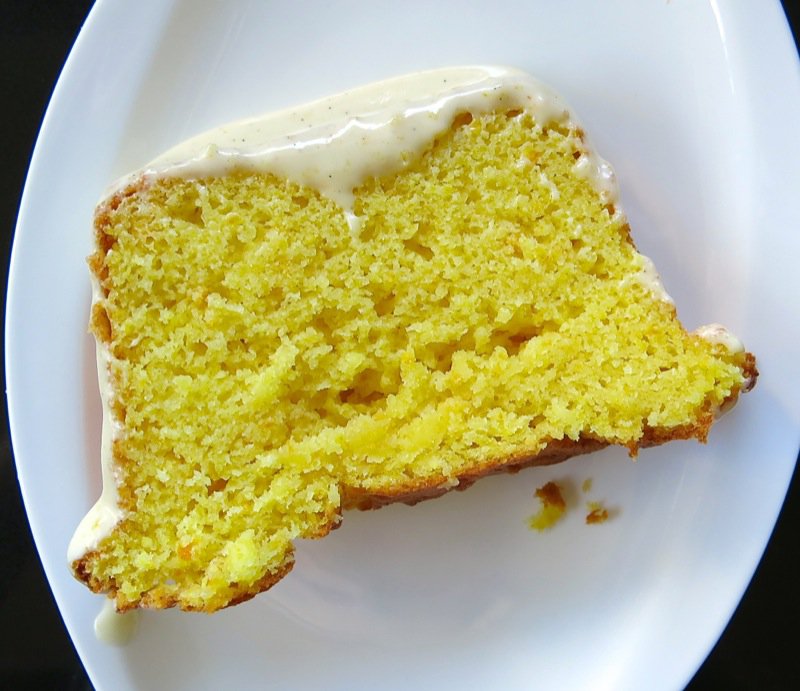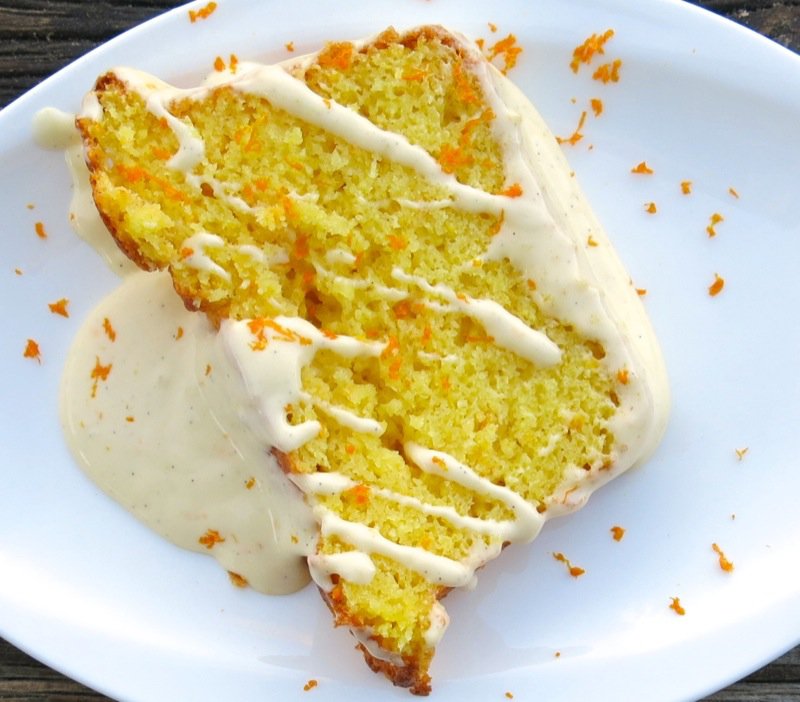 Garnishing with extra zest adds interest, colour and another pop of flavour. Even Vanja enjoyed his slice and he is not a cake man.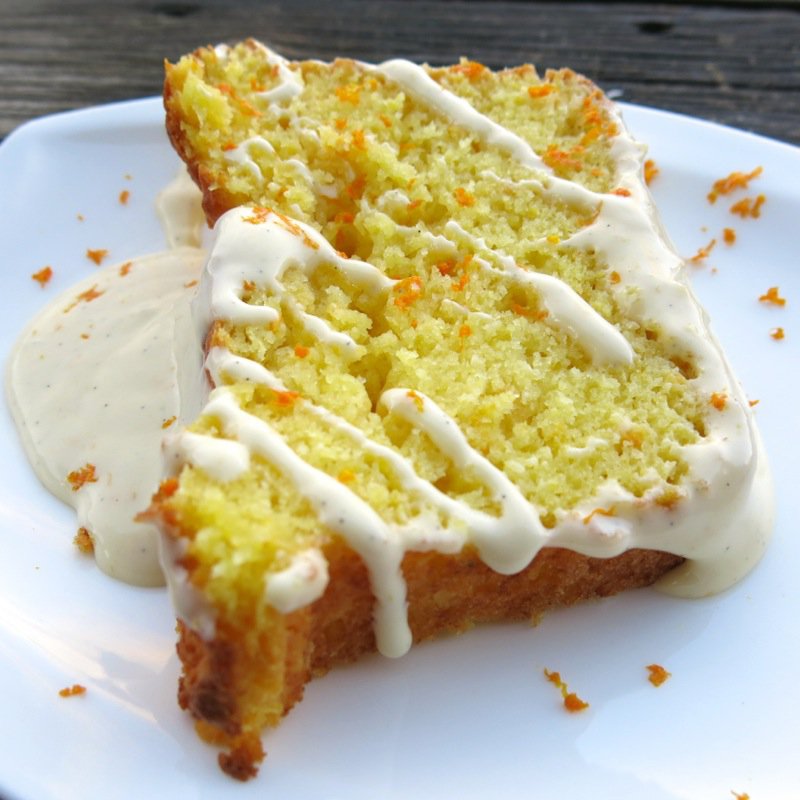 Anyone else ever make Orange Cake anymore? It used to be Grandma Maude's favourite.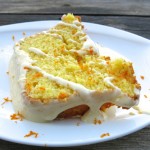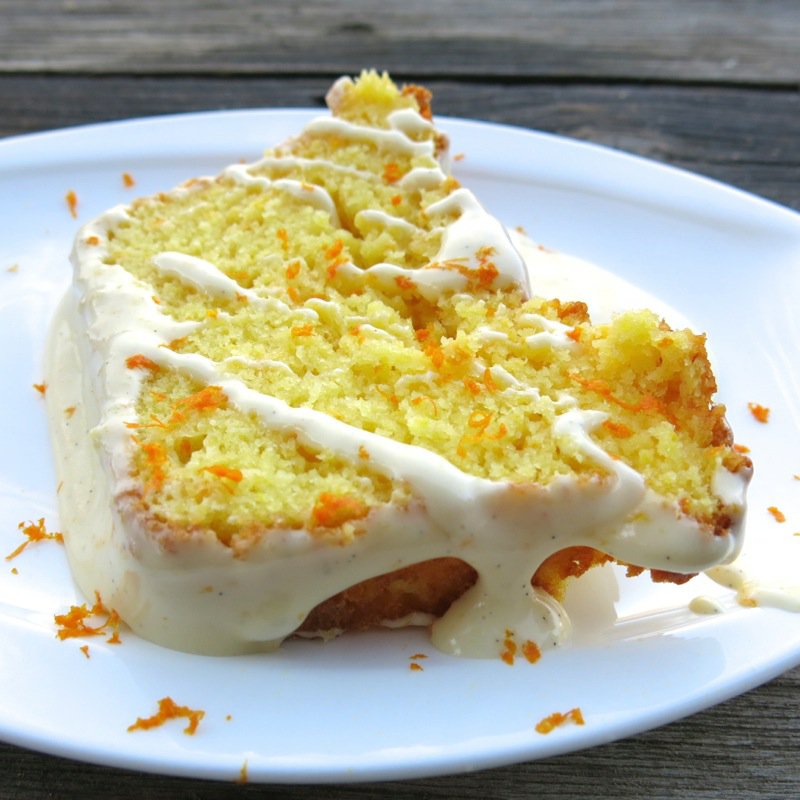 Orange Sunkist Cake with Sunkist Cream Cheese Frosting
This 30 second one bowl Thermomix cake pulverizes a whole orange in the process; bakes in 30 minutes and is a good old fashioned crowd pleaser.
Ingredients
Ingredients for the cake:
1

whole Sunkist orange

, quartered

160

g

sugar (3/4 cup)

170

g

butter (3/4 cup)

(softened)

4

eggs

30

g

of baking powder (2 Tablespoons)

250

g

flour (1 cup)

Ingredients for the frosting:

110

g

unsalted butter (1/2 cup)

, room temperature

210

g

cream cheese (9/10 cup)

, room temperature

30

g

. freshly squeezed Sunkist® orange juice (2 Tablespoons)

15

g

finely grated Sunkist® orange zest (1 Tablespoon)

450

g

sugar (2 1/4 cup)

, powdered
Instructions
Instructions for the cake:
Preheat oven to 350°F; grease and flour 8 inch square, round or loaf pan

Place the Sunkist into TM bowl and pulverize for 10 seconds on speed 0-10

Scale remaining ingredients into TM bowl and mix to combine for 20 seconds on speed 7

Pour batter into prepared pan; bake for 30 minutes
Instructions for the frosting:
Scale sugar into TM bowl; pulverize for 1 second 3 times at Turbo

Scale butter, cream cheese, orange juice and orange zest into TM bowl; insert butterfly and whip until fluffy for 45 seconds on speed 4

Frost and decorate with sugared orange segments, if desired
I have started to build an Alberta Thermomix Power Team of Consultants who love the machine and want to sell it. I have never focused on this aspect of the business before, but now is the time. I will be away for the month of May, but if you are inter