Slow Food in Canada 2014 Pre-Conference Day Tour Farm Visit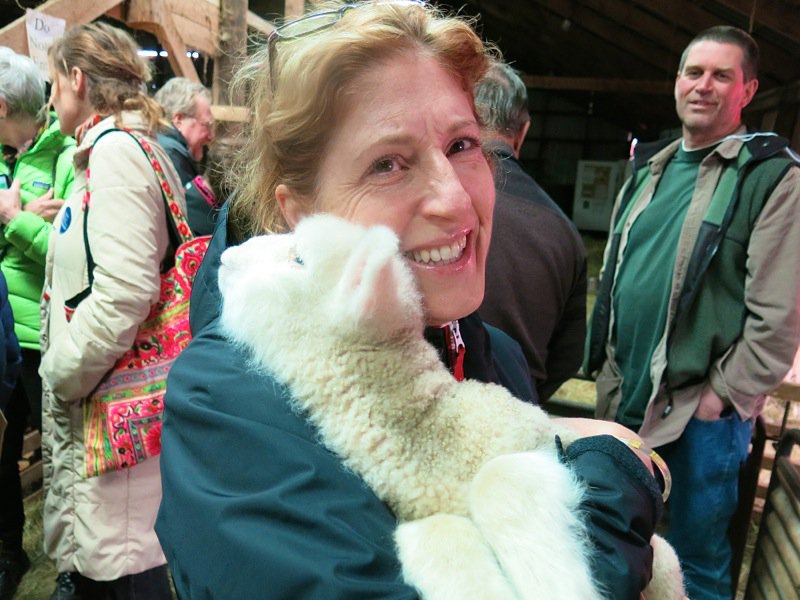 This is my fourth Slow Food in Canada National Conference. After attending the one in Vallee de la Batiscan in 2011, Edmonton hosted the 2012 conference and I was at the planning helm that year. Last year, the conference was in Osooyos, and this year, in Tatamagouche on the Northumberland Shore. Next year, Montreal is hosting the conference and 2016, Winnipeg have called it. Of course, planning a little holiday around the conference makes sense, if at all possible, and this year, it was an incredible opportunity for me – having never been East of Montreal. Talk about checking off a long list on my bucket list this trip! Woot!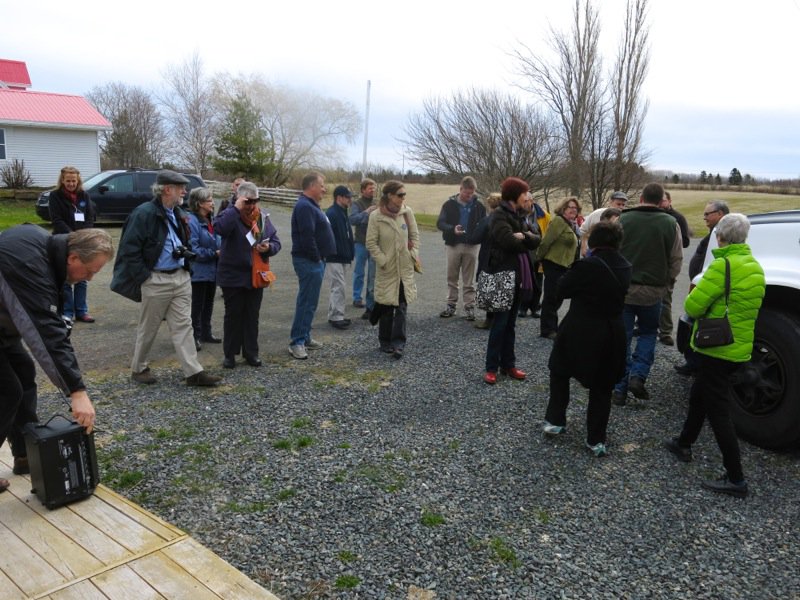 However, a sheep farm? I had no idea how deeply rooted rug hooking and knitting and crafts with wool are in this area. By this area, I mean Nova Scotia. I was in awe of the little furry lambs – and not alone in that, as you can see. One is never too old to cuddle a baby lamb.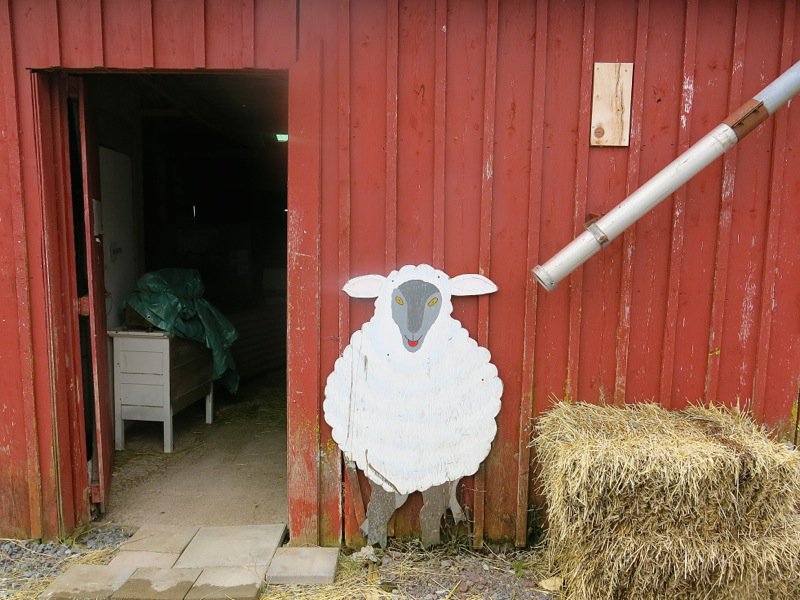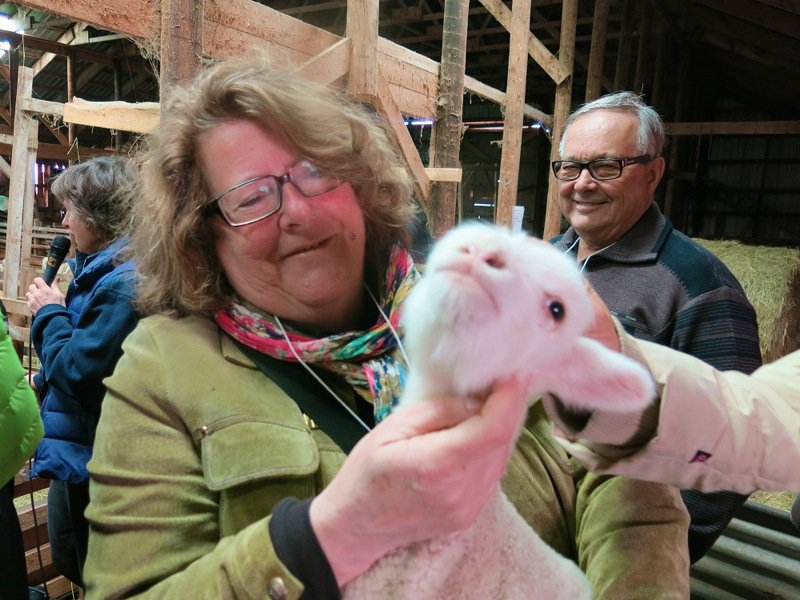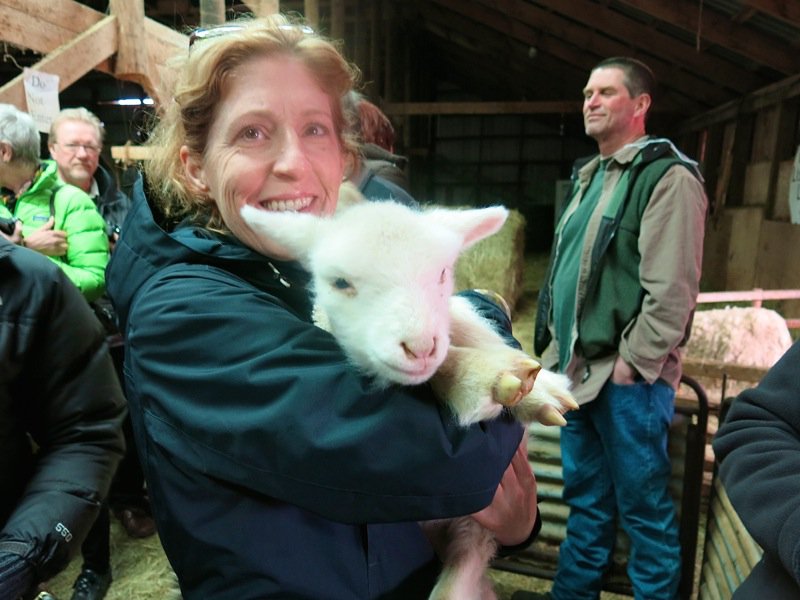 And, I will ruthlessly add, in my next breath, "Or to eat one!" YUM!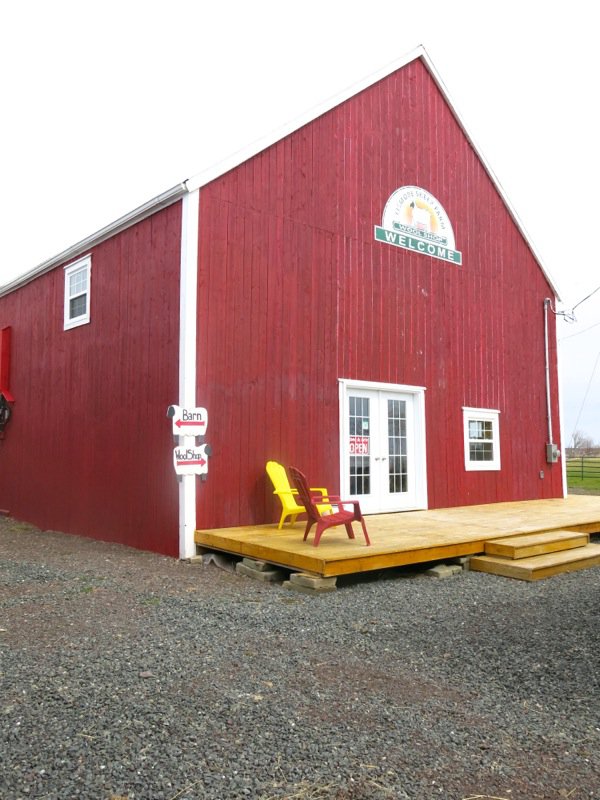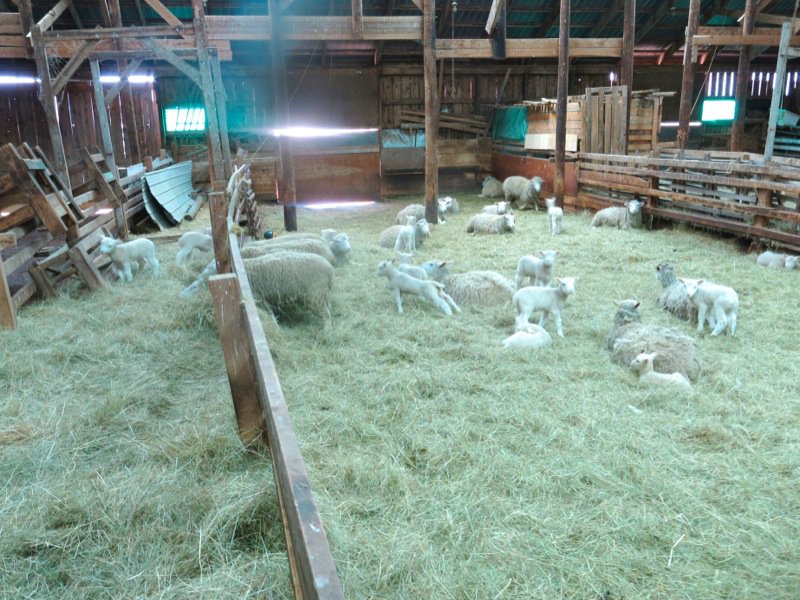 Anyway…. (should I duck?) this family has thought of it all. The Lismore Sheep Farm and Wool Shop offer house made sausages, lamb meat, wool, hide, craft kits… there is no stone left unturned in this business.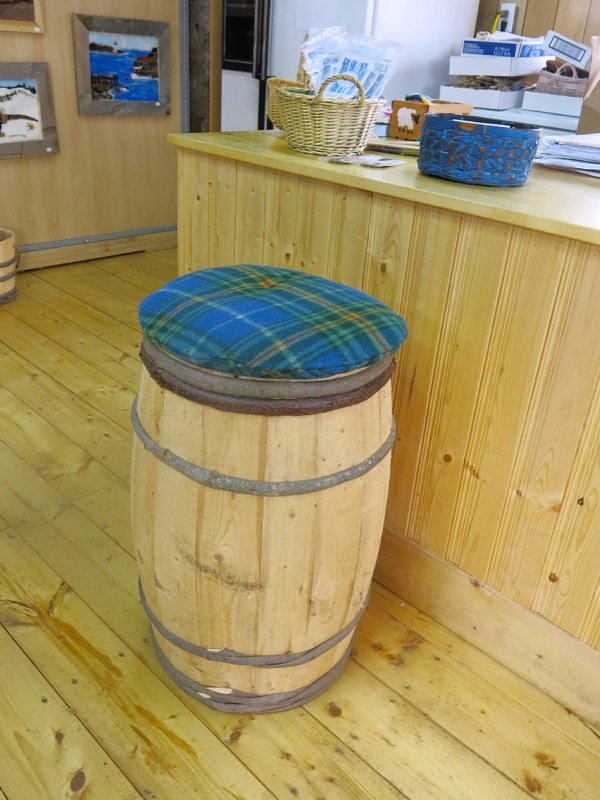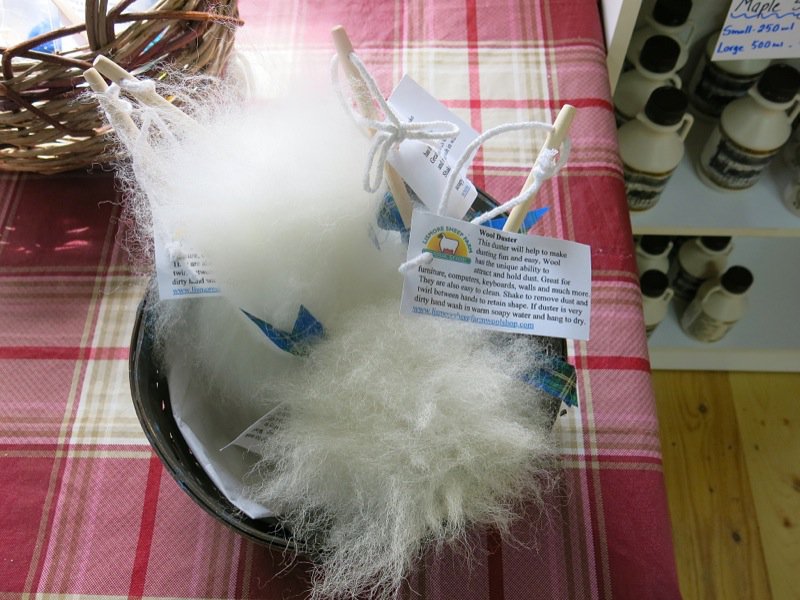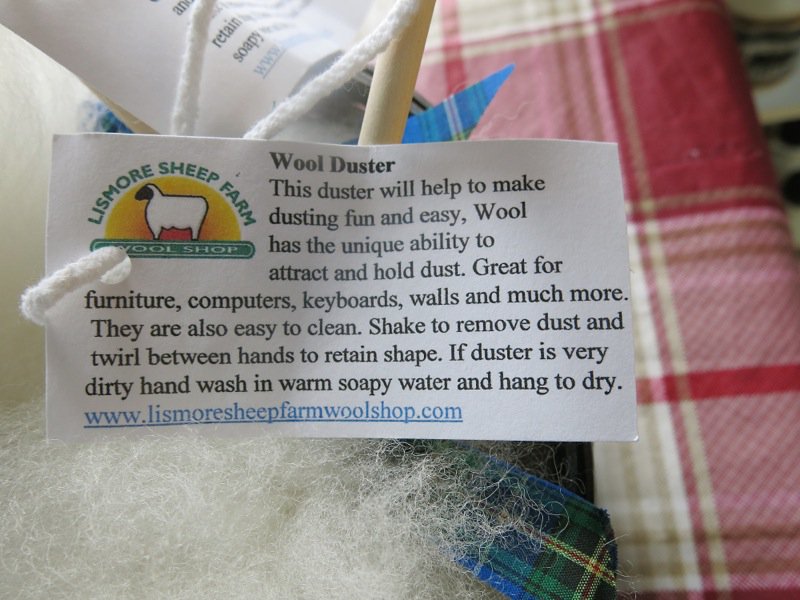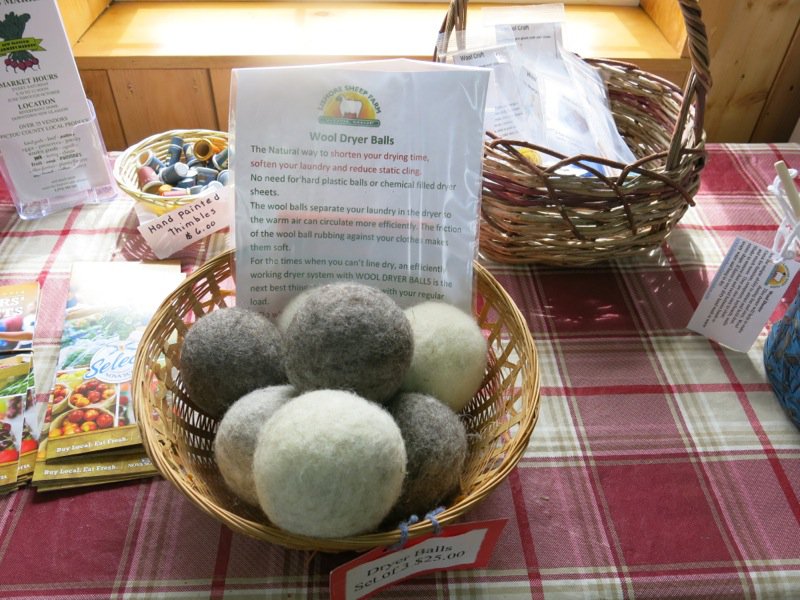 I was in complete awe. Everything I saw motivated me to touch, and weave, and play and be artistic… and warm. Even the knitting needles are hand hewn.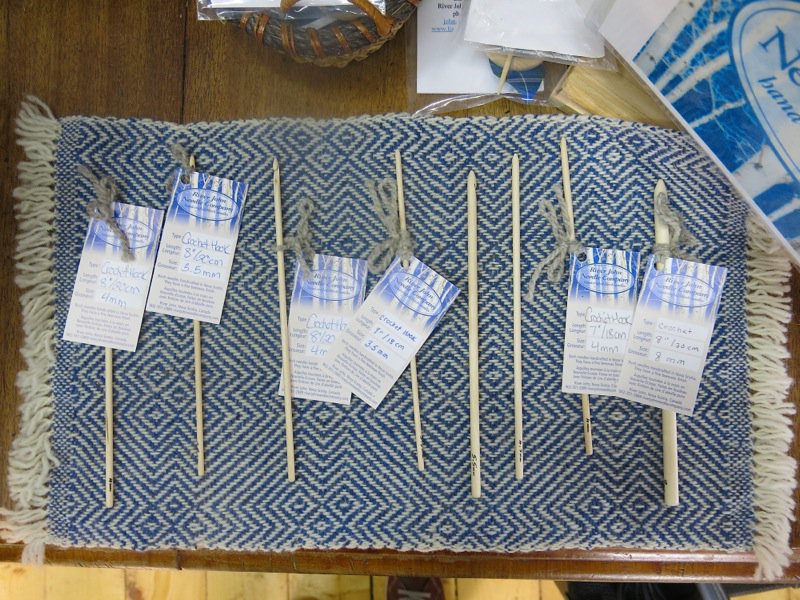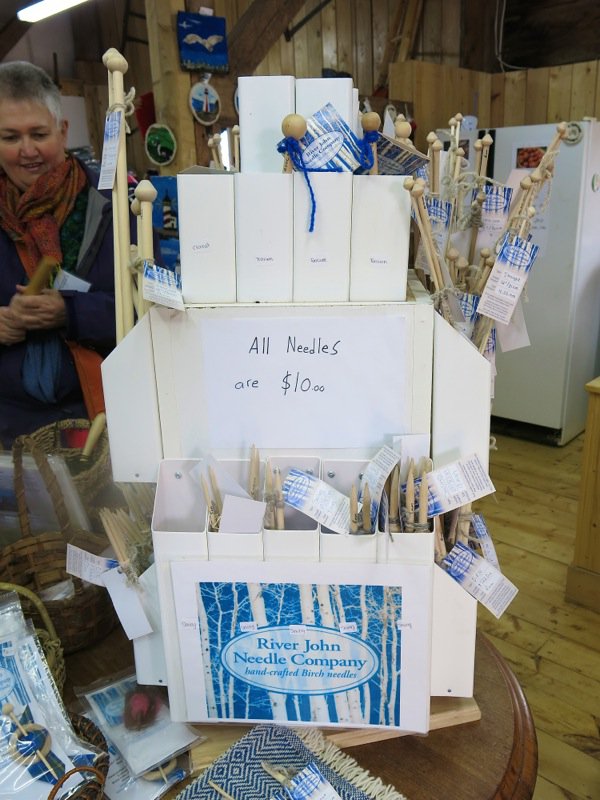 I haven't knit for years, but bought a set.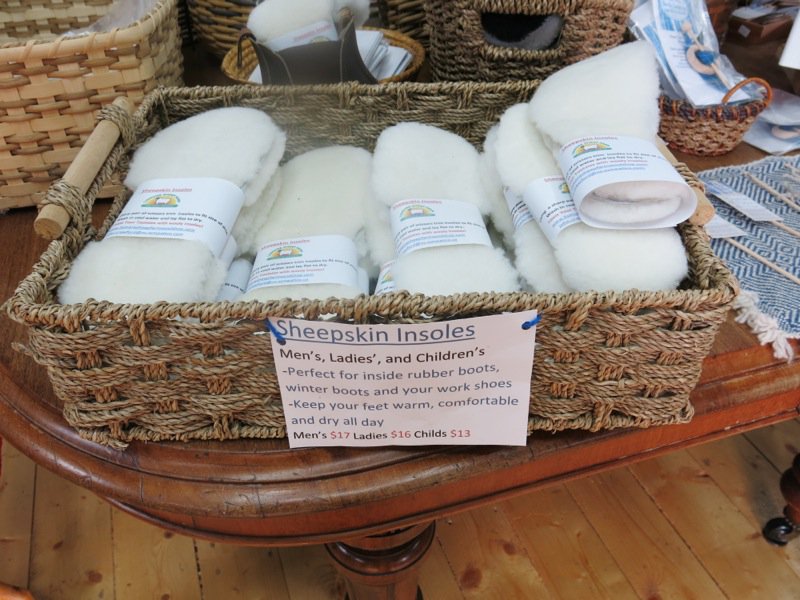 I bought some woolen insoles. I rarely romp outside anymore, but when I do, my feet will be warm and I will remember Tatamagouche.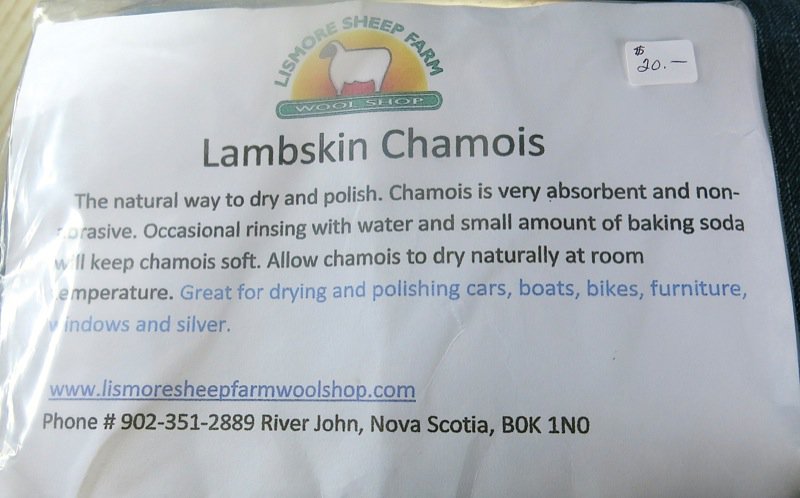 I wish I saw the chamois. I can always use those. Good thing I didn't, I guess.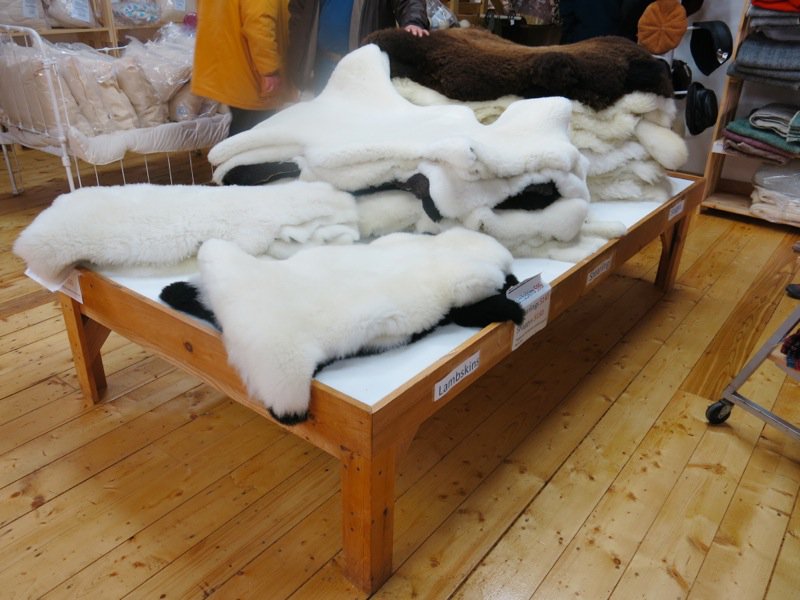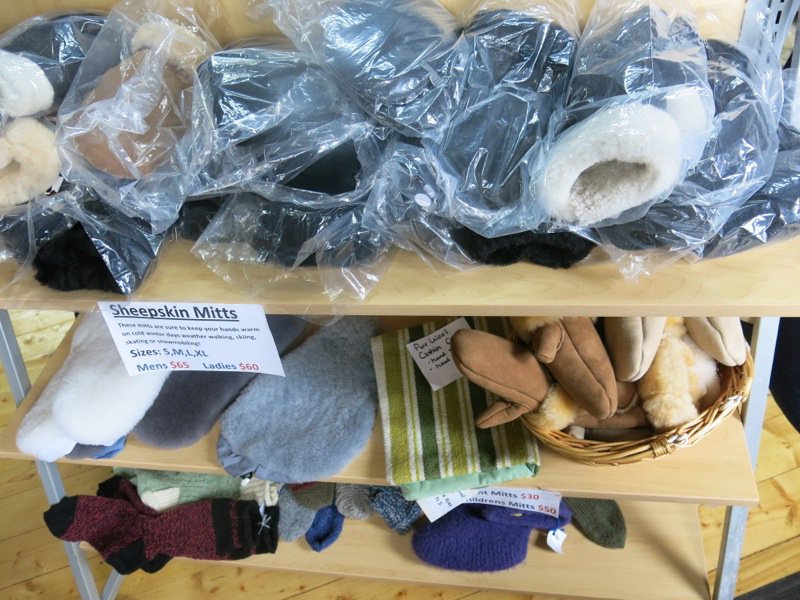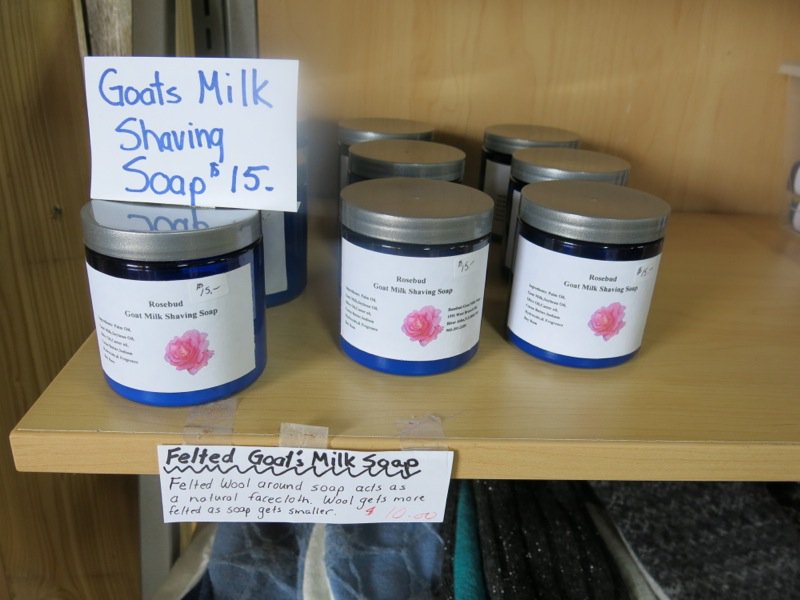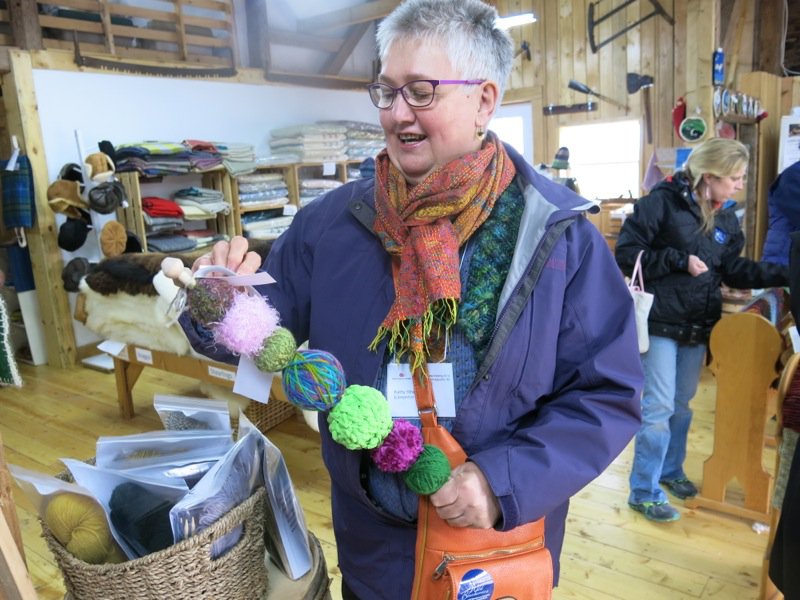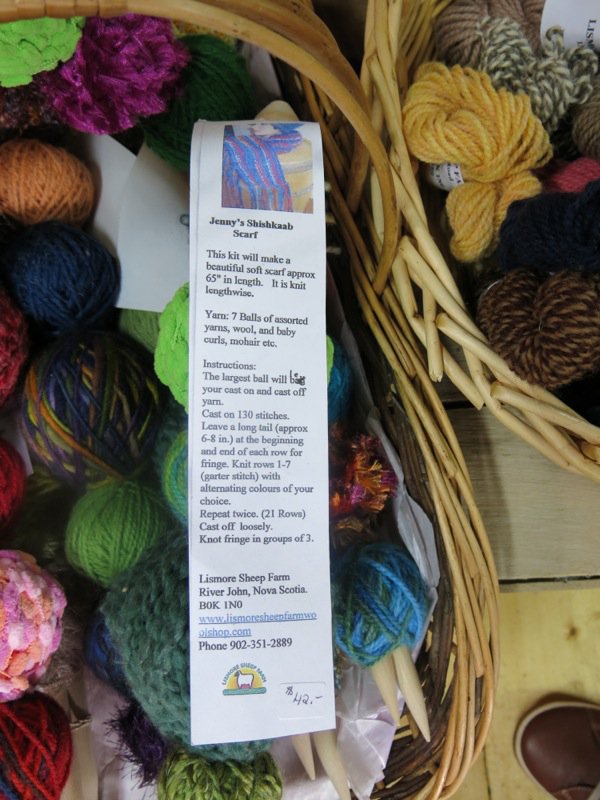 John Crawford, originally a sheep farmer from Scotland has lived on a sheep farm all his life. Gillian met John while on a teaching exchange in Scotland. Farming first in the Ontario area, in Canada, the couple moved everything "personal possessions, farm machinery and 500 sheep to a beautiful farm at River John, Nova Scotia overlooking the Northumberland Strait" and have happily settled here. In 2000, with their farm in "the ideal location on the Sunrise Trail on the north shore of Nova Scotia" they opened their wool shop and have developed a wide selection of beautiful products – most made locally.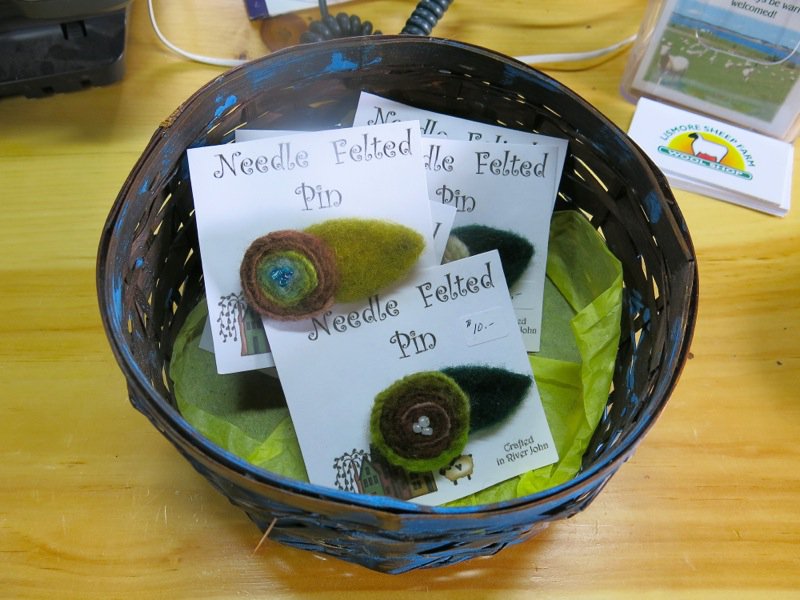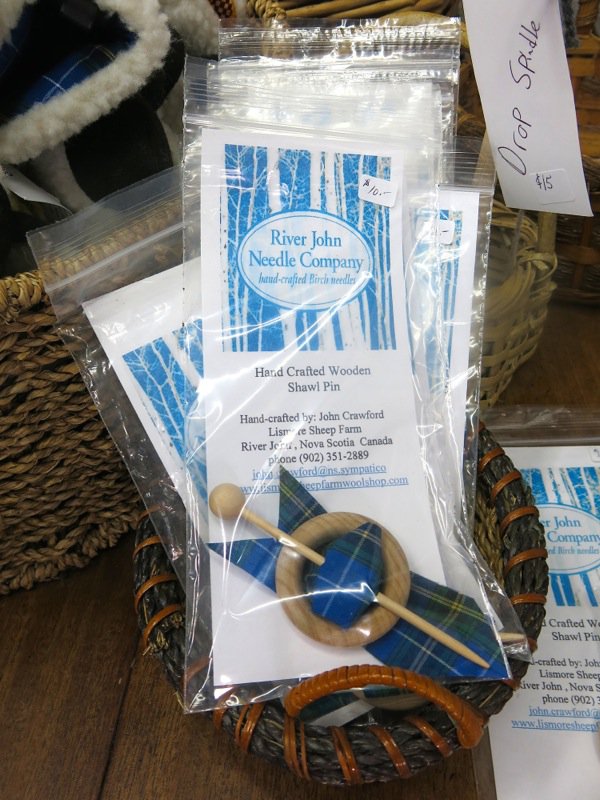 It was in the spring of 2003 that John started making wooden needles and this gorgeous artisan product can be found in many prominent yarn stores across North America and Europe.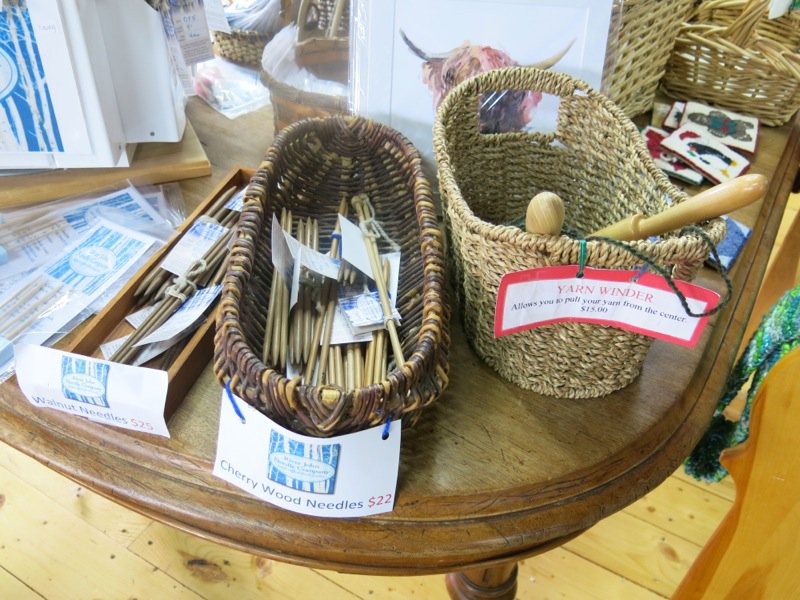 This is a family that deserves to be celebrated. They have brought an entire new dimension to the locality and work to farm in a sustainable fashion creatively adding value to their business in such a novel fashion. Wool art of this nature was a first for me, and I am a fan.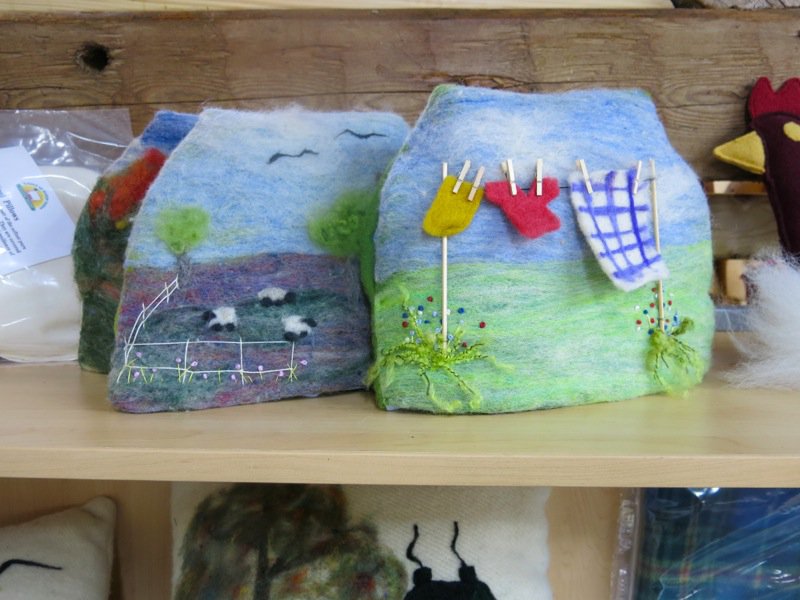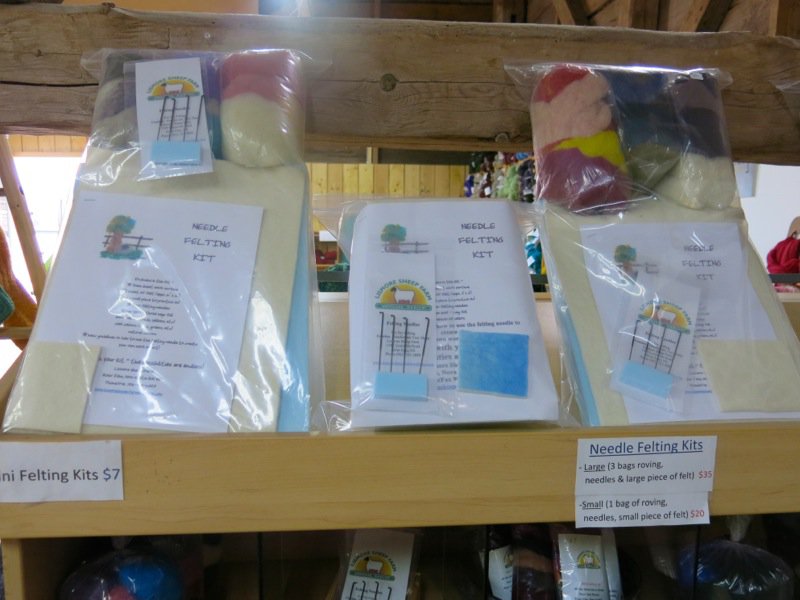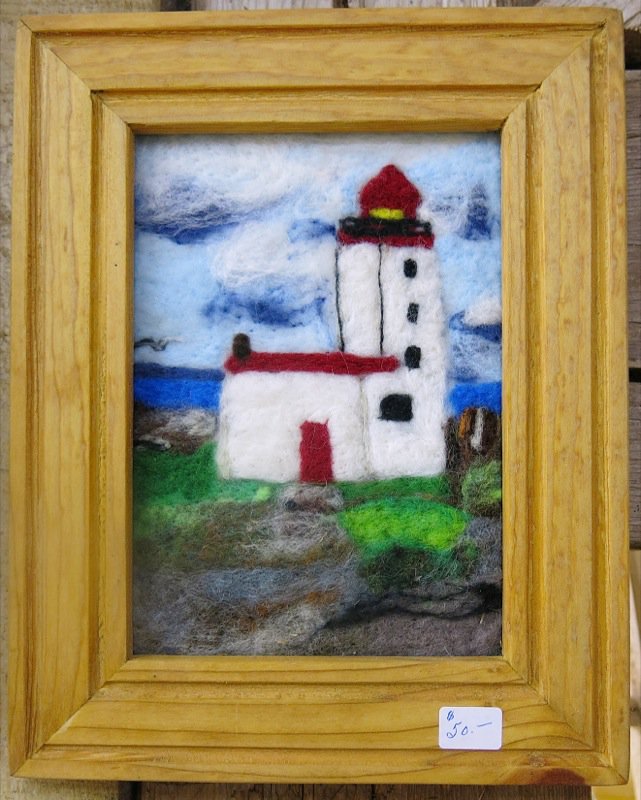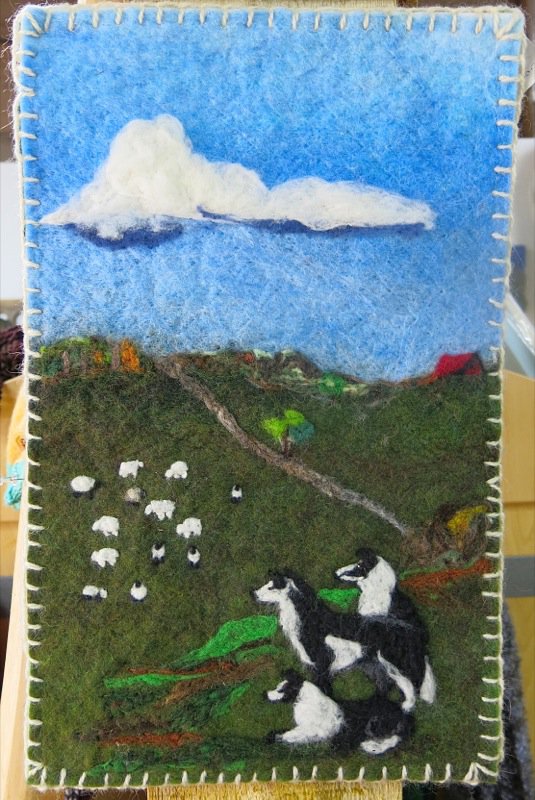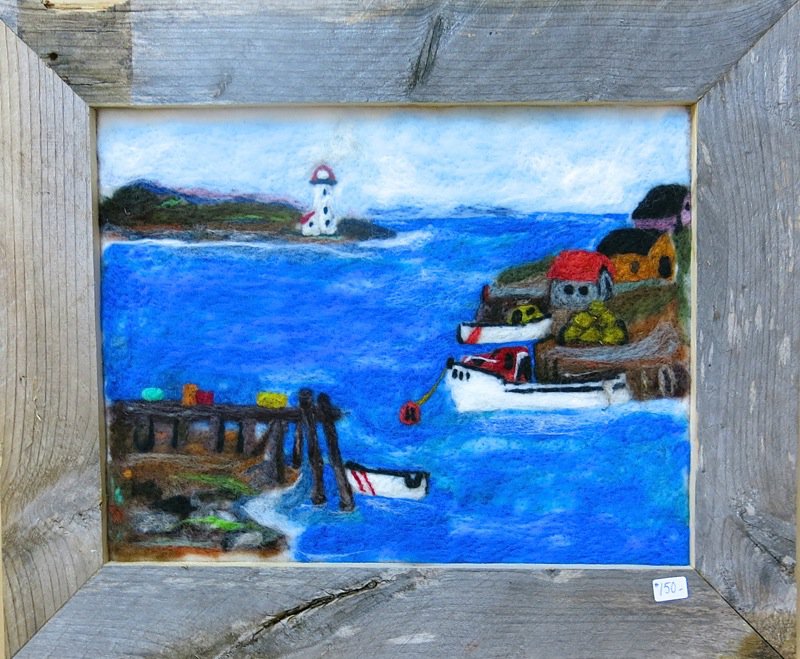 Michael Howell bought some of their sausage. I sure hope he got time to cook it and try it.
We took a group photo on the porch that I will add when I get a copy. I can tell you, we had fun and can our group shop! (Mind you, we each were given 10 LETS dollars from Angus – more about that later, too!)