Turkey on a Bun with Cranberry Sauce: Homemade bun and sauce, that is!
The Quintessential Canadian Hamburger yesterday and The Canadian Classic: Leftover Turkey on a Canadian Prairie Dinner Bun with Cranberry Sauce today! Homemade cranberry sauce, that is super easy to make, I will exuberantly add. How many of my fellow Canadians are with me here? Hands up. Come on!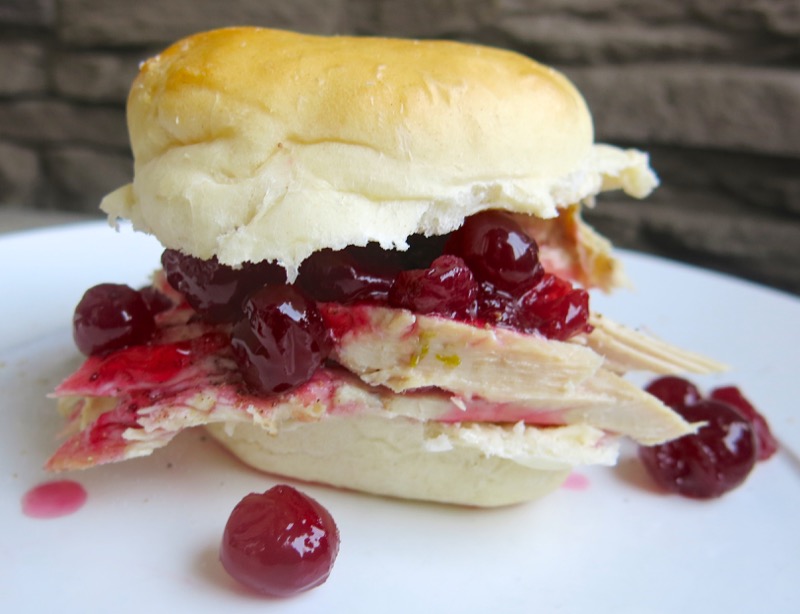 In our family, the day after Christmas, Easter and Thanksgiving, it is the leftover turkey on one of mom's famous homemade buns that have the family circled 'round the carcass at the end of the big meal to get enough turkey and buns in their take-home package for the following day. Better than that, they show up for leftovers the entire week until we're completely cleaned out.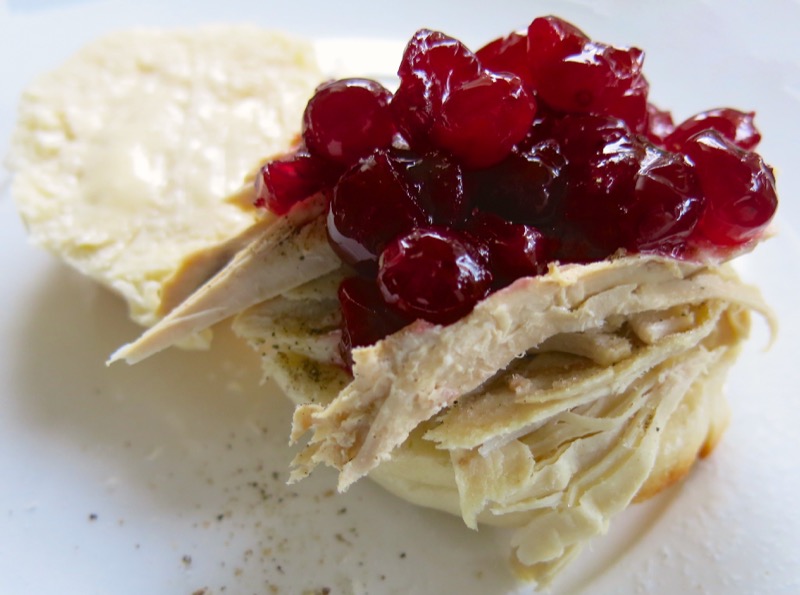 What's better than Leftover Turkey on a Bun with Homemade Cranberry Sauce? Eating Leftover Turkey on a Homemade Bun with Homemade Cranberry Sauce with your entire family the following day. I'm telling you, we are one enthusiastic bunch.
Turkey on a Bun with Cranberry Sauce: Start with the Homemade Prairie Dinner Buns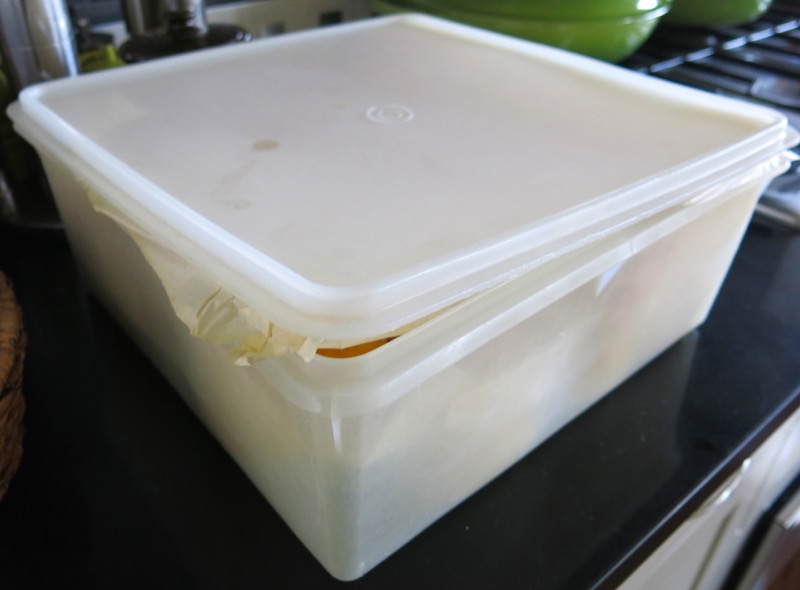 It starts with one (or more) of mom's homemade Canadian Prairie Buns . This recipe has been in the family for years, and I thought was just an extended family thing, until at one of RGE RD's Farm to Table summer dinners at Nature's Green Acres Farm in 2011. The buns served were made by Danny Ruzicka's mom and they tasted identical to my mom's homemade buns.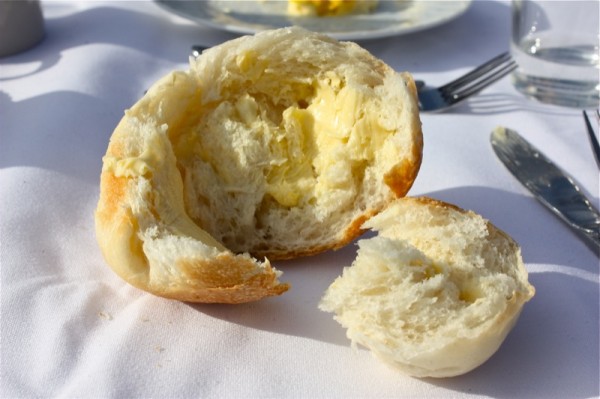 We had a good chat that day when I learned that this was the recipe used by many families through the Alberta Prairies well over the past 100 years for special occasions. Certainly, it was our family special occasion bun. It is not crusty or crunchy. It is yeasty and chewy, and light, yet dense. Butter is required and nothing more is needed unless it is the day after any turkey dinner.
Mom, even now, at 86 in April 2016, arrives with her largest Tupperware container filled with her homemade buns.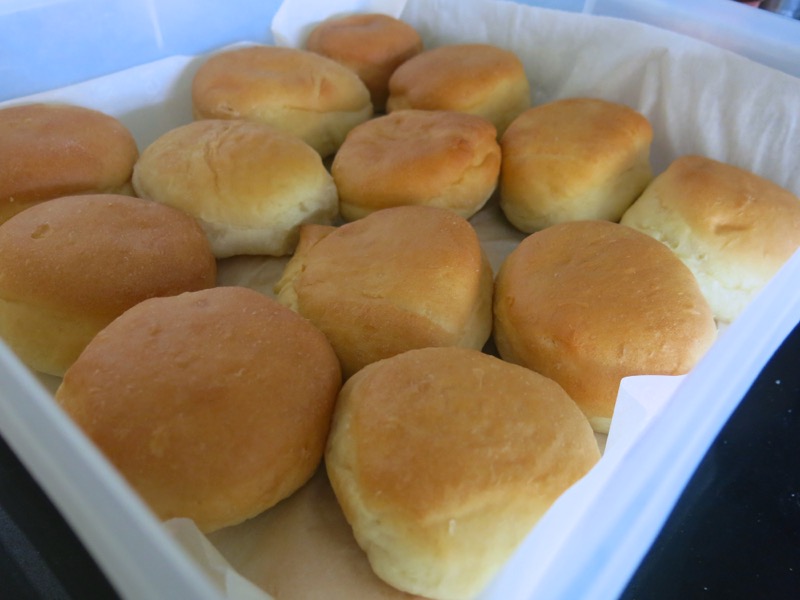 Everyone gathers 'round the lid for the first opening and swoons as the yeasty aroma rises. Every festive holiday dinner finds these buns on our table. They are as integral to the basic meal as the turkey. Even more, the day after.
Turkey on a Bun with Cranberry Sauce: Building the Bun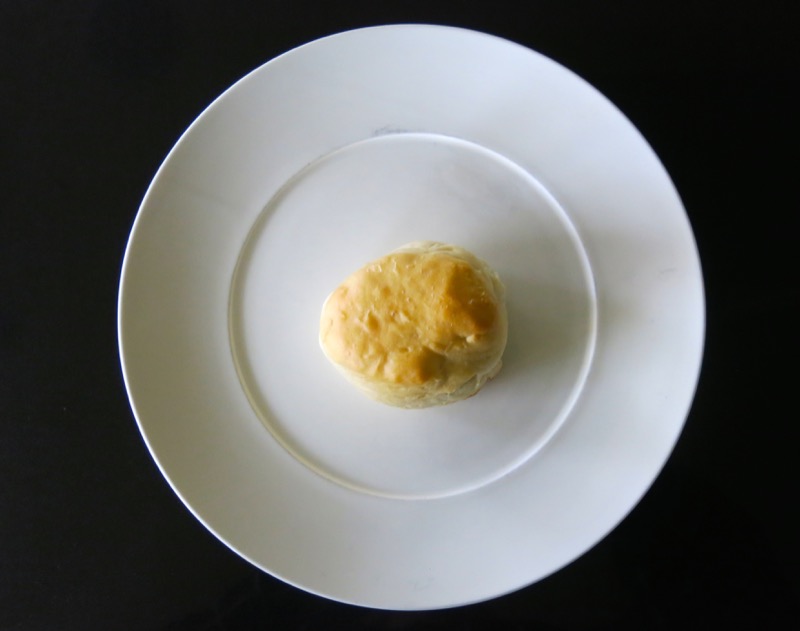 Required: Let's start with a Canadian Prairie Dinner Bun.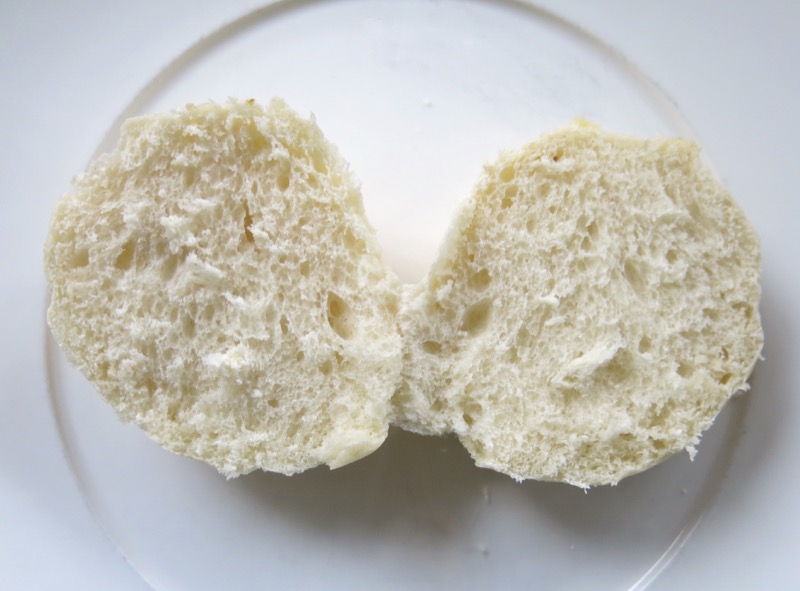 Gorgeous.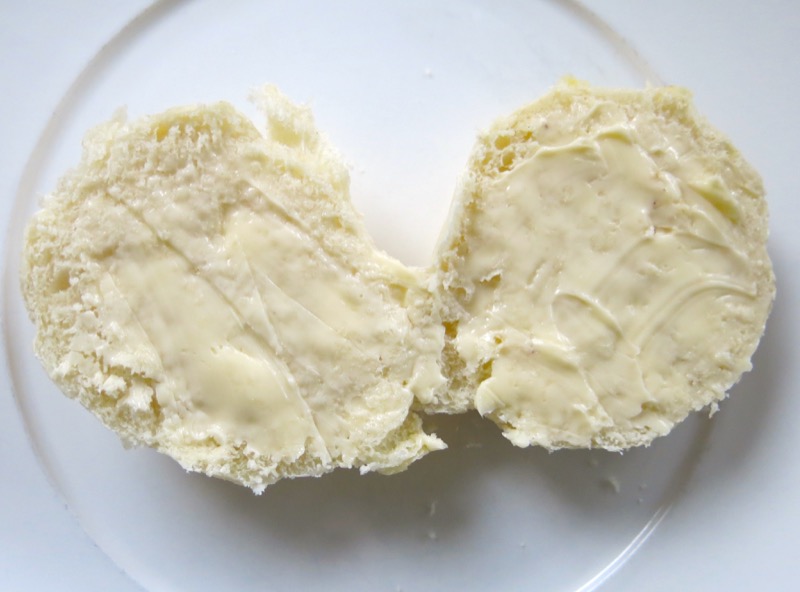 Required: The best quality of creamy, rich, butter slathered generously on each side.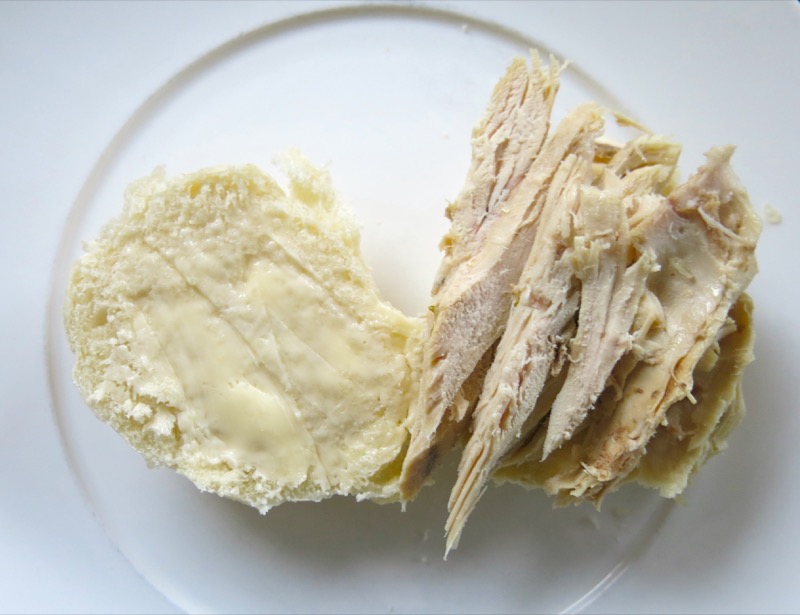 Required: Thinly sliced white turkey meat. Lots of it, but not so much that the bun is lost. A good balance between bun and turkey is key. Dark meat is almost too luxurious and is the favourite of all, so we usually preserve it for the main evening meal, reheated with all the fixin's, or there just isn't any leftover. The taste memory of our Turkey on a Bun with Cranberry Sauce is with the white meat.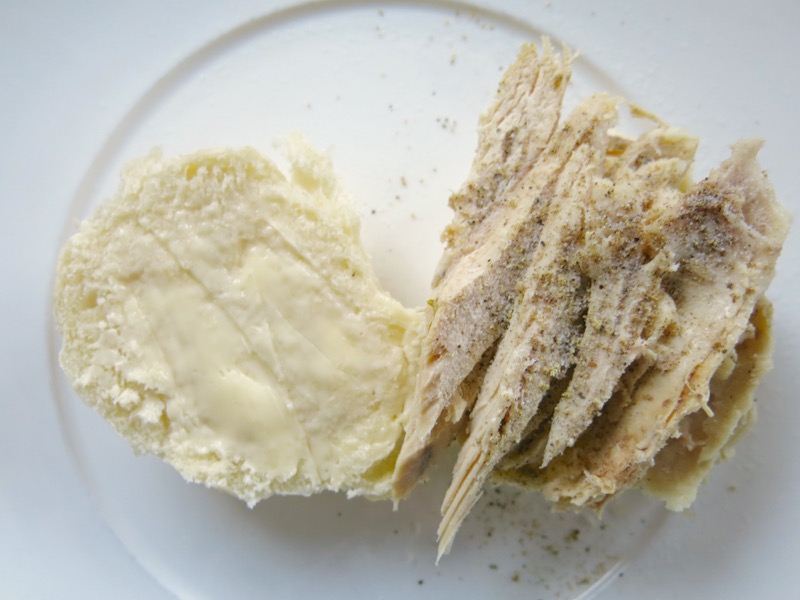 Required: Lots of salt and pepper. This sandwich requires much more seasoning than one might expect. Be heavy handed.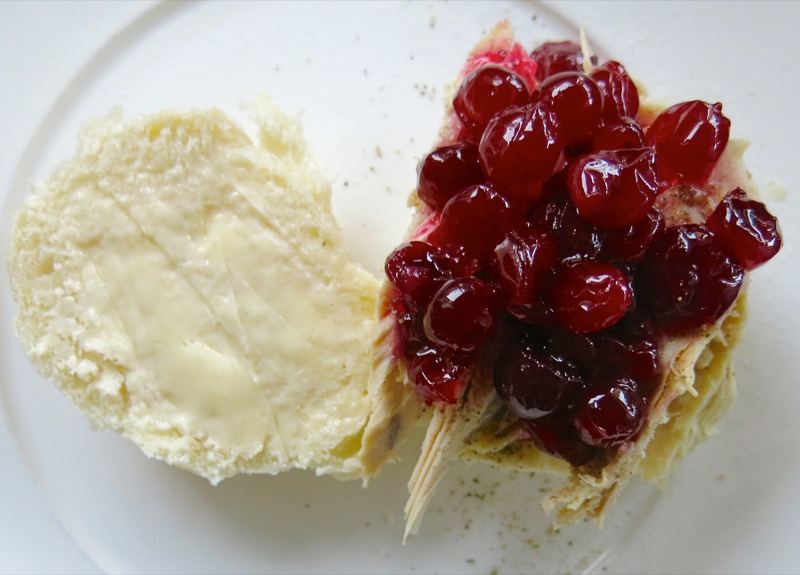 Required: Tart, juicy homemade cranberry sauce. Oh. My. The pillow of the yeasty bun coupled with the velvety rich butter holding the lean, flavourful well-seasoned turkey mounded with the tangy sweet sauce builds the perfect bite.
Turkey on a Bun with Cranberry Sauce: Ready for Service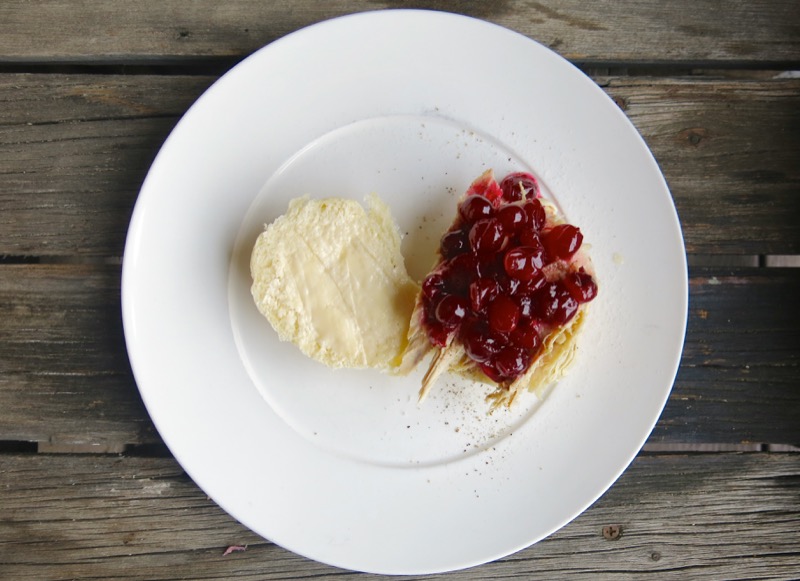 Required: Breath. Behold the glory.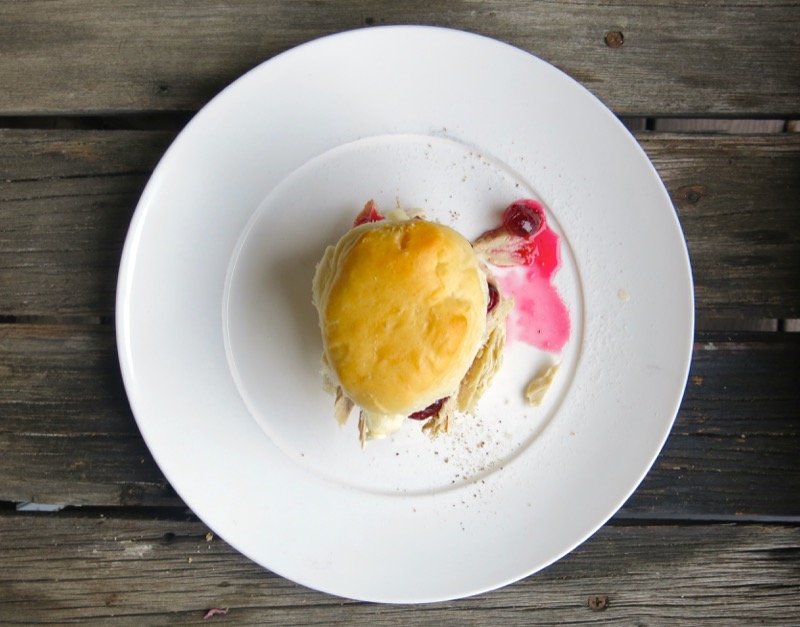 Required: Close it up.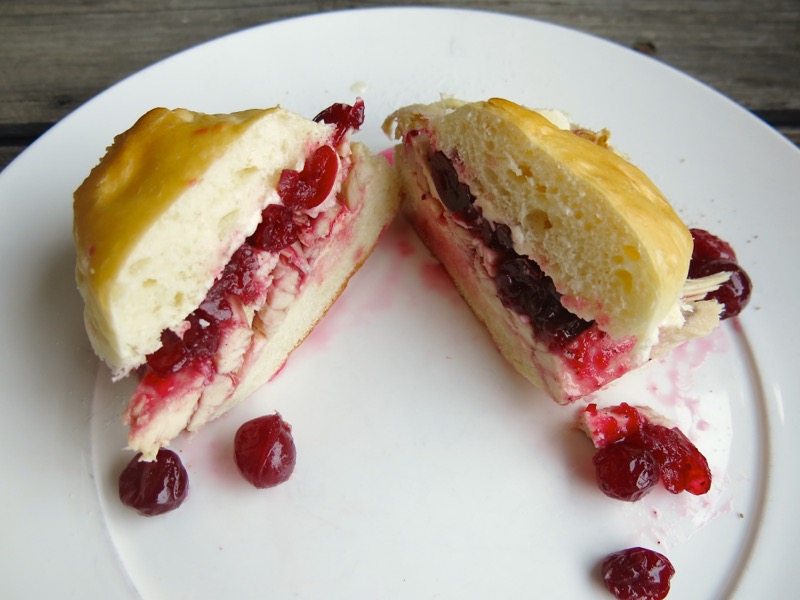 Not Required: Slice it…
Required: …open wide, and indulge. Prepare for rapture. Only in Canada, I say? You tell me. But, certainly, most certainly, in Canada.