IMPORTANT information for ALL TM5 Owners from Thermomix Canada West!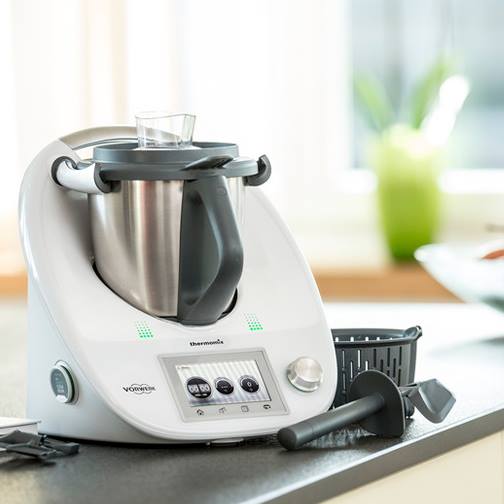 If you get liquid inside of the base of your machine due to not having the blades in the bowl as you should before placing the TM5 bowl back onto the base, do not (I repeat: do not) turn the base of your machine upside down. This was the initial information we received from our distributor, included in our training and on our Delivery Reports. We have recently learned that this information only applies to the TM31 machine. Thankfully, only me and one of my clients have had this issue to date. Sadly – but thankfully, there have not been more that have not attached the blade properly before putting the bowl back into the base of the machine! For me, it happened during a demonstration when a client was washing the dishes at the end of the demonstration and another client was showing her husband, after the demonstration, how to work the machine… but, no blade in the bowl – so water in the base.
TM5 Solution:
Usually, simply dry it out as much as possible and leave the machine, in the regular position, on the counter for 48 to 72 hours to completely dry out, and it should work fine. This is the case with water or milk. But, if it is oil, or contains oil, your machine will need to go into the shop for repair. Contact your Thermomix Consultant whenever anything like this happens.
And, happy cooking.
Fortunately, we have sold a few thousand machines since May, and have had very little issue with any of them. Touch wood.