A couple of hours with Nico Moretti is motivating, inspiring and will leave you with enough practial tips that you can hardly wait to get back into your kitchen to make his recipes! Attending the Nico Moretti Cooking Class at Thermomix Canada in Vancouver last weekend was certainly a Thermomix highlight for me. I have had many, but this reared its head above the others. His authentic passion, practical knowledge, and big warm personality filled the room with a happy contagious warmth. Buy his books? Heck, yeah! Get those recipes? Absuloutely!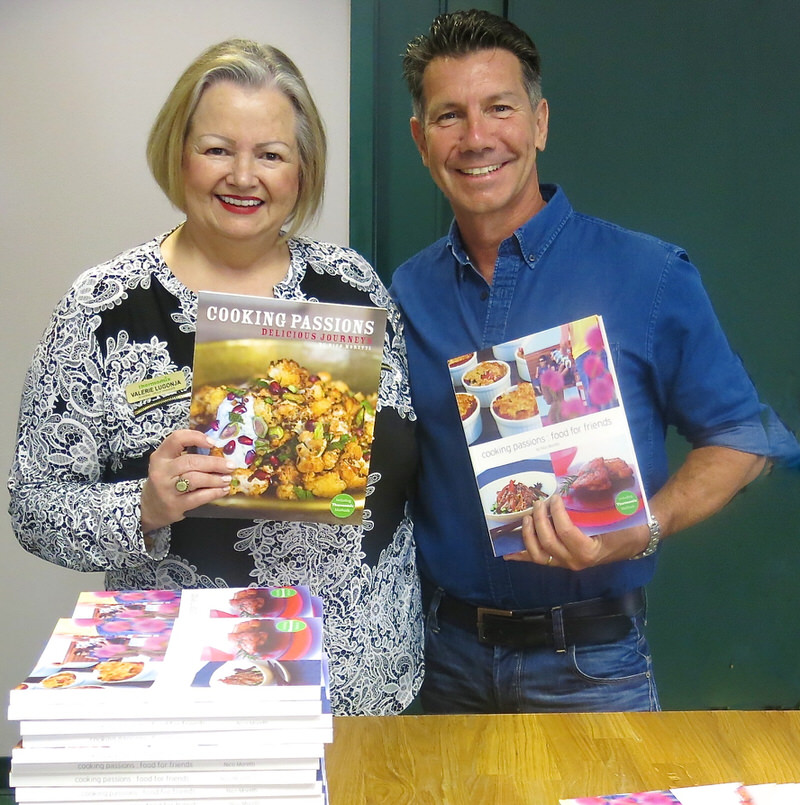 Each bite or taste was bursting with flavour, unexpected and irresitably delicious. There was not one recipe that he presented that I will not be making. Below, his lovely focaccia. Compltely different than my cheese and herb focaccia (which I personally consider "famous"), but shards of crunchy crust gave way to light feathery deliciousness. I can never have enough delicious bread recipes. I will be making Nico's mother's focaccia recipe, for sure! Below, he has it topped with a salmon leek paté.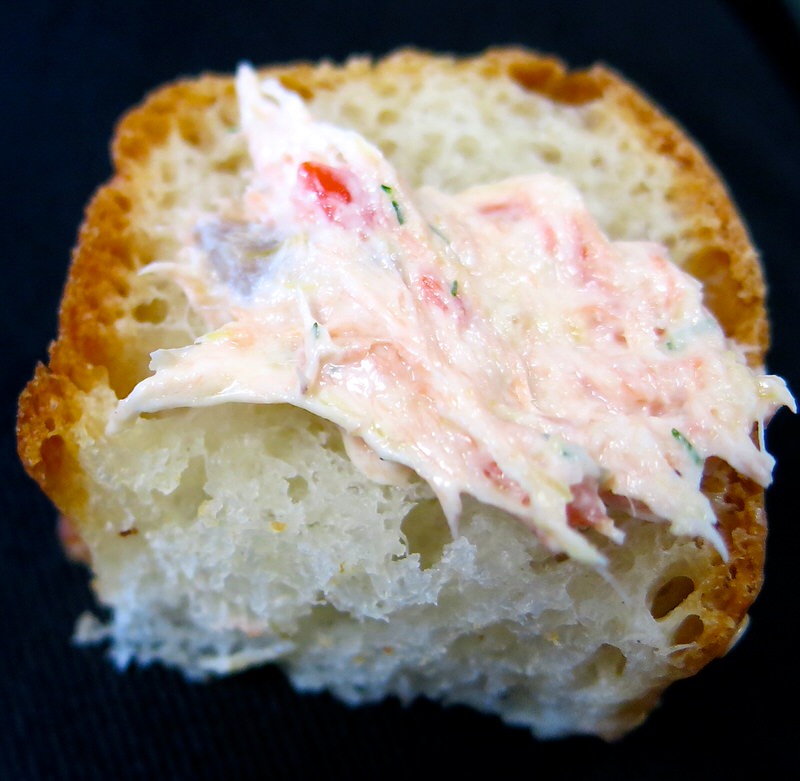 The video at the beginning is a little window into our Saturday class. Watch it and get the recipe for the gorgeous delicious Gougeres here. But, at our class, he had 6 machines going at one time and danced between them all, timing everything perfectly and demonstrating just how versatile the Thermomix machine can truly be. Was my creativity awakened? You bet your silver dollar, it was! (Evidence of me shaking with excitement in the blurry image, below!)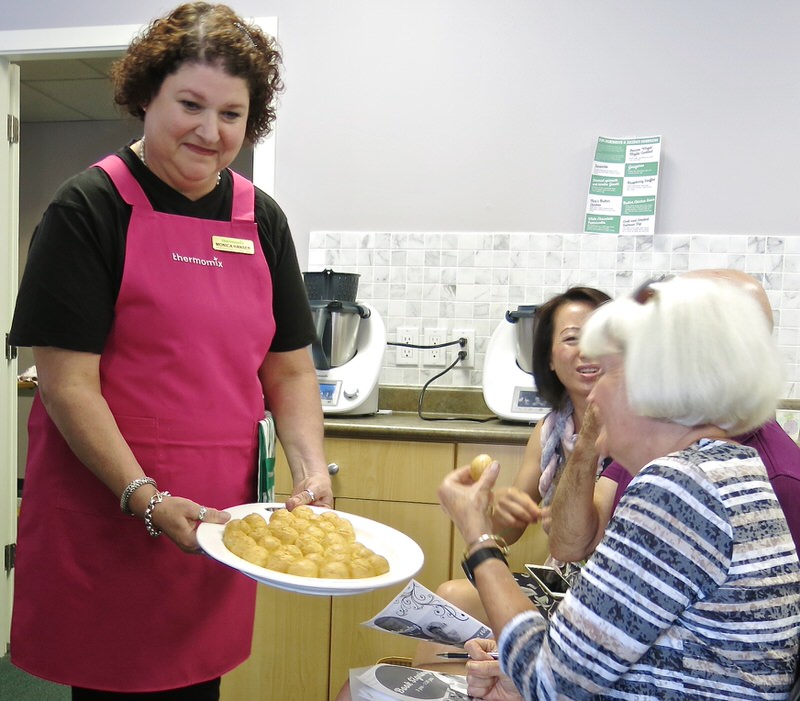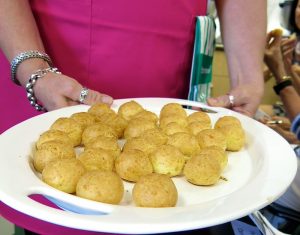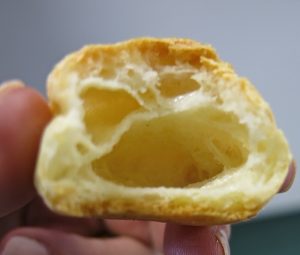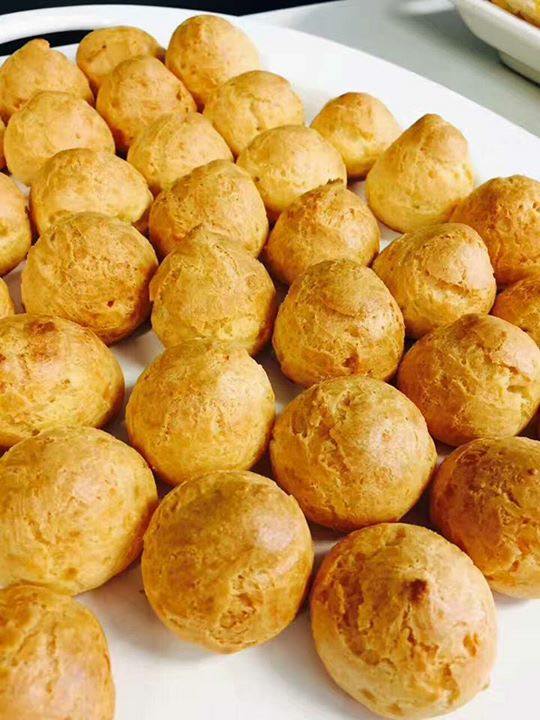 Nico Moretti: A brief back story
Nico Moretti was born in Canada and his family opened the first Italian restaurant in London, Ontario in the 1950's. Growing up in the restaurant business gave him an intimate awareness of the grueling work and endless hours required for success, so he became a chemical engineer. Working for an oil company in Australia, he met his wife and in 2001, was introduced to the Thermomix. After 10 years in the oil business, bn 2002, his cooking passion became his full time dream and he called his cooking school: Cooking Passions. With his family heritage hailing from Puglia, Italy, I was immediately drawn to him as my dear life long friend, Luciana's family is also from there. I am keenly aware of its regional food culture and eager to lean more as I love the food.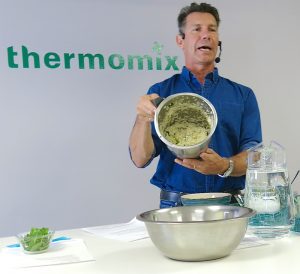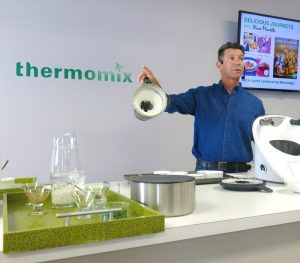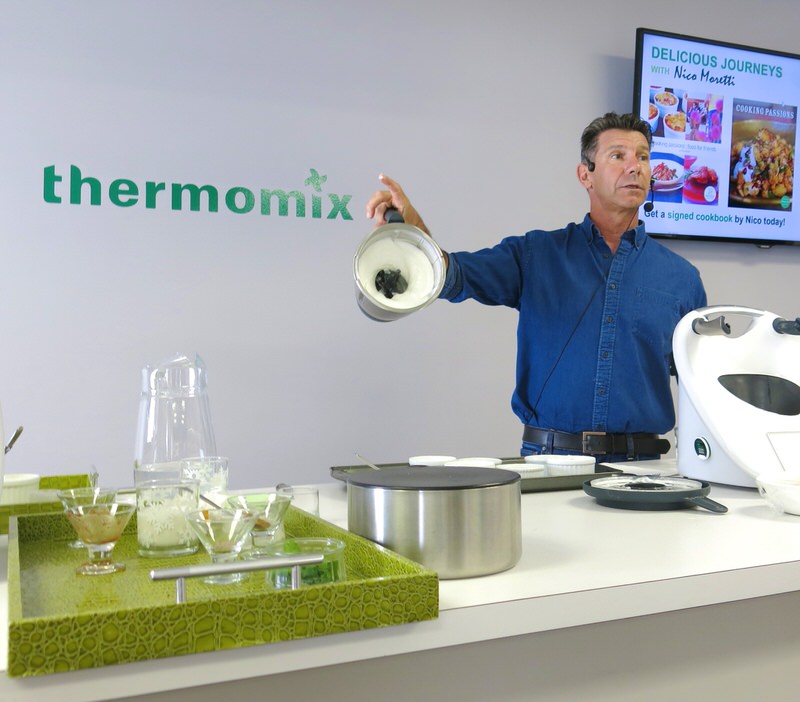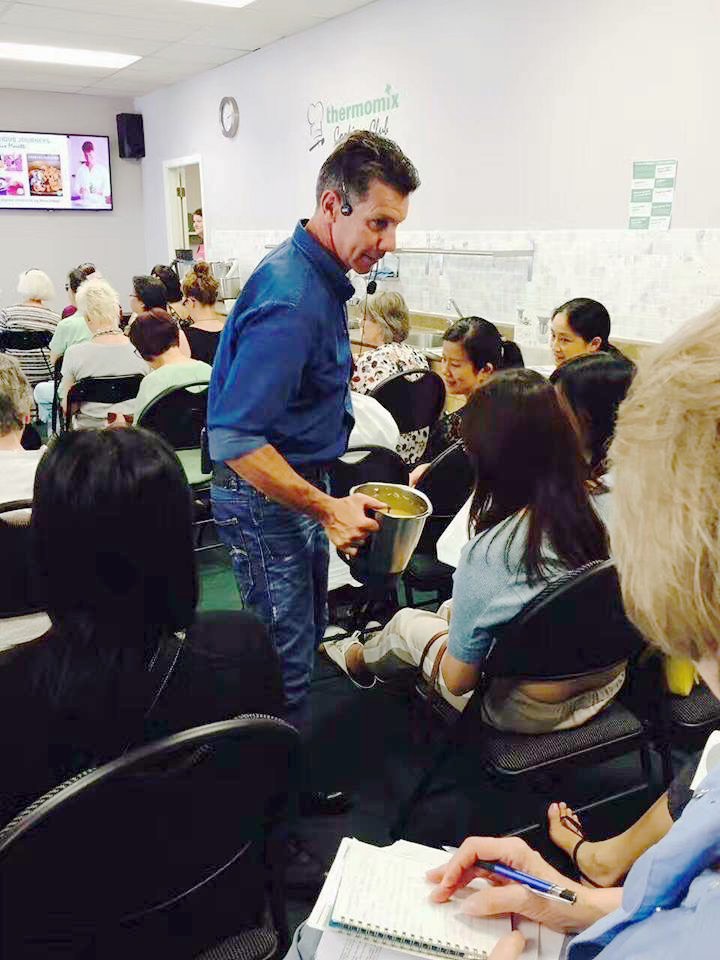 Nico Moretti: Our Delicious Journey!

His engaging style enabled all to "see into the bowl", be tantalized by the "aromas wafting by" as he walked through the audience, and I did say delicious, didn't I?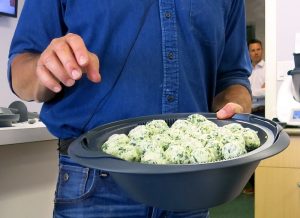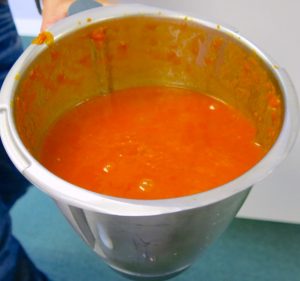 His Spinach and Ricotta Gnuddi with his mother's Puglianese Tomato Sauce was unforgettable. Simple. Simple. Delicious, Nutritious, Economical and, yes… unforgettable. I am making this immeditately. I cannot share the recipes. You will have to buy his books! Right now, Thermomix Canada West does still have some you can order or you can get them directly from him at Urban Provider.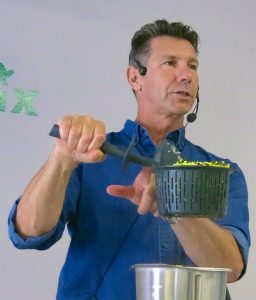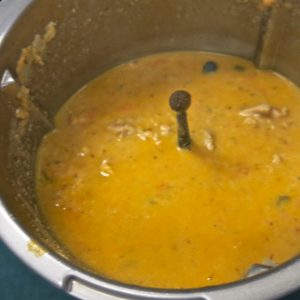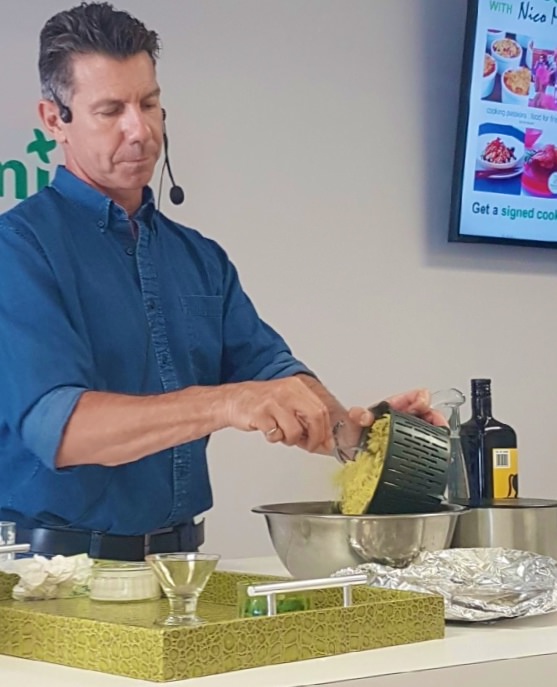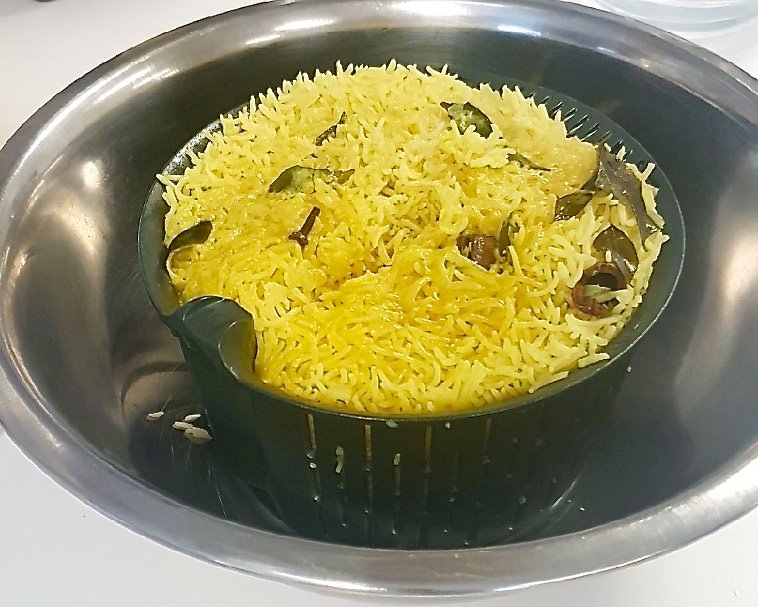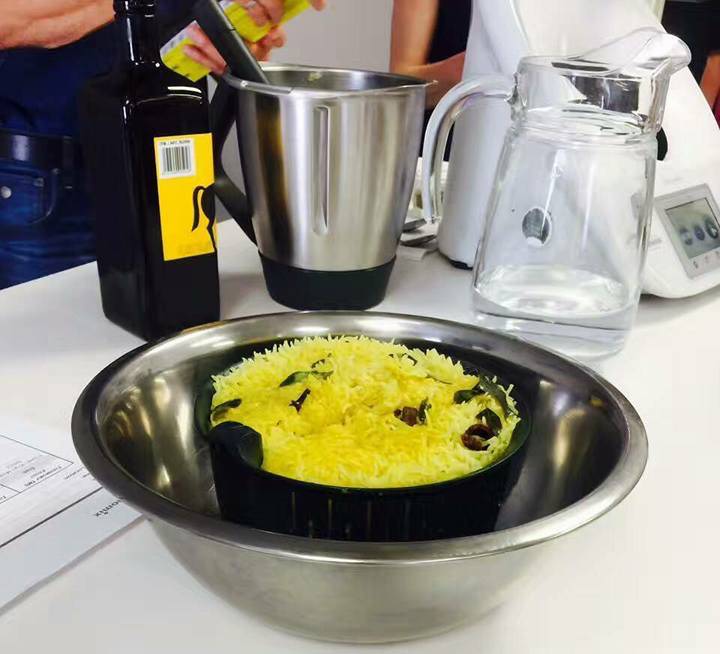 His Sri Lanken Rice and Butter Chicken was not simple as each requires a specific array of ingredients. Yet, worth a shopping trip and still easy to make in the Thermomix machine. There was an addictive flavour explosion in each that will have me gathering the ingredients and inviting friends over to share in the experience very soon.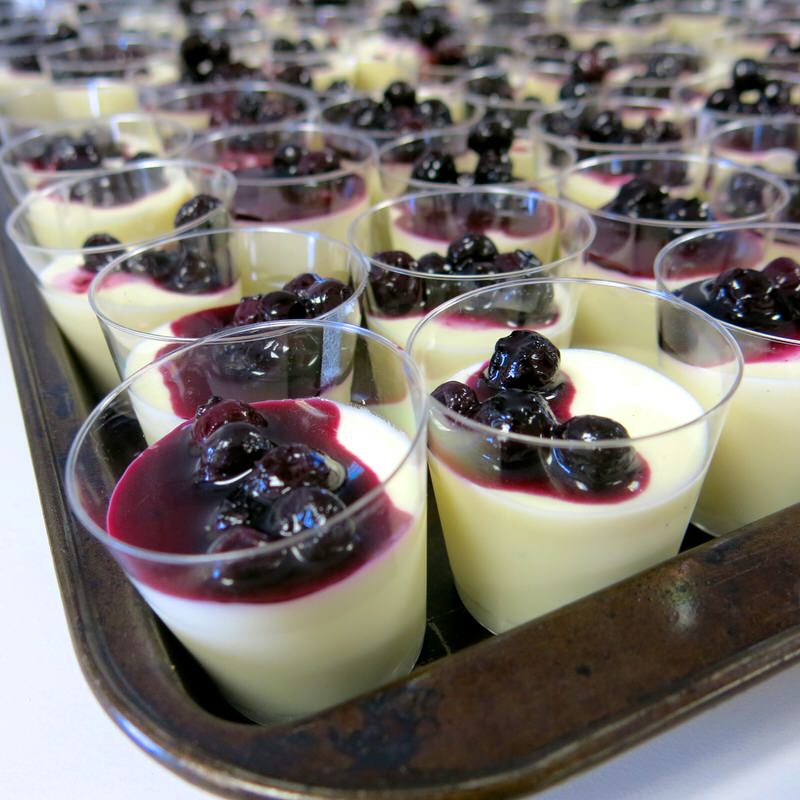 The panacotta? Divine.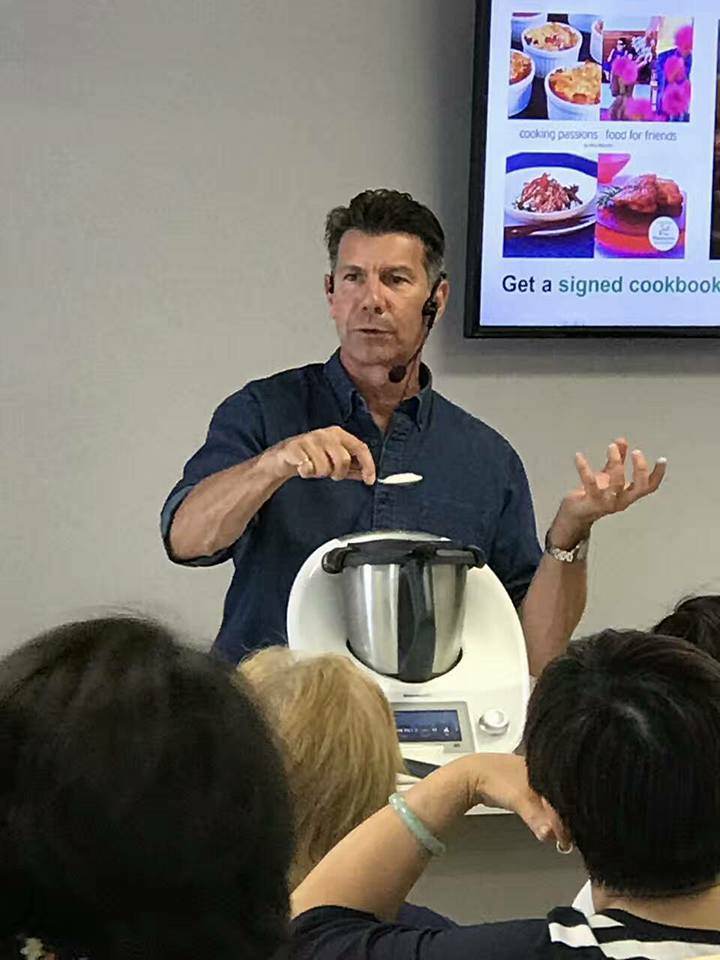 Nico Moretti: the pièces de résistance?

Captivated Audience. And the pièces de résistance for me? (Besides the Tomato Sauce and Gnuddi?) The Raspberry Soufflé. Unbelieveable.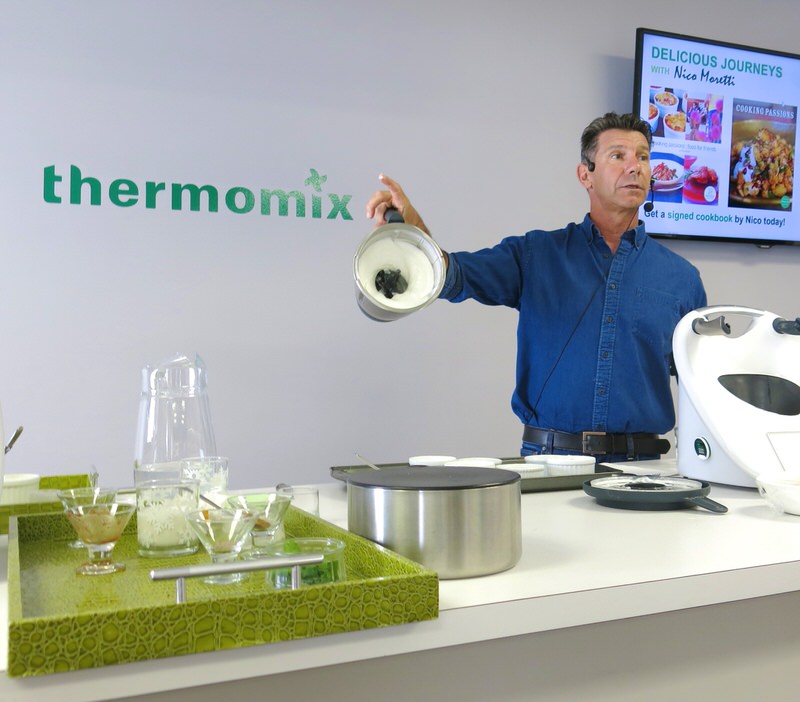 Yes. The Thermomix whips eggwhites like nothing else.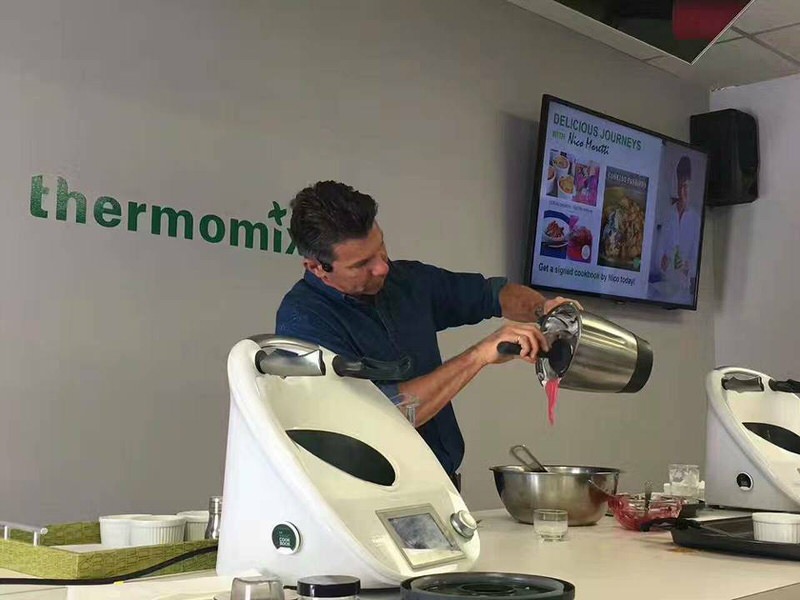 He started with a raspberry purée made the day prior that he set to the consistency of a jam. Mixed that into the whites with Italian hard nouget and ….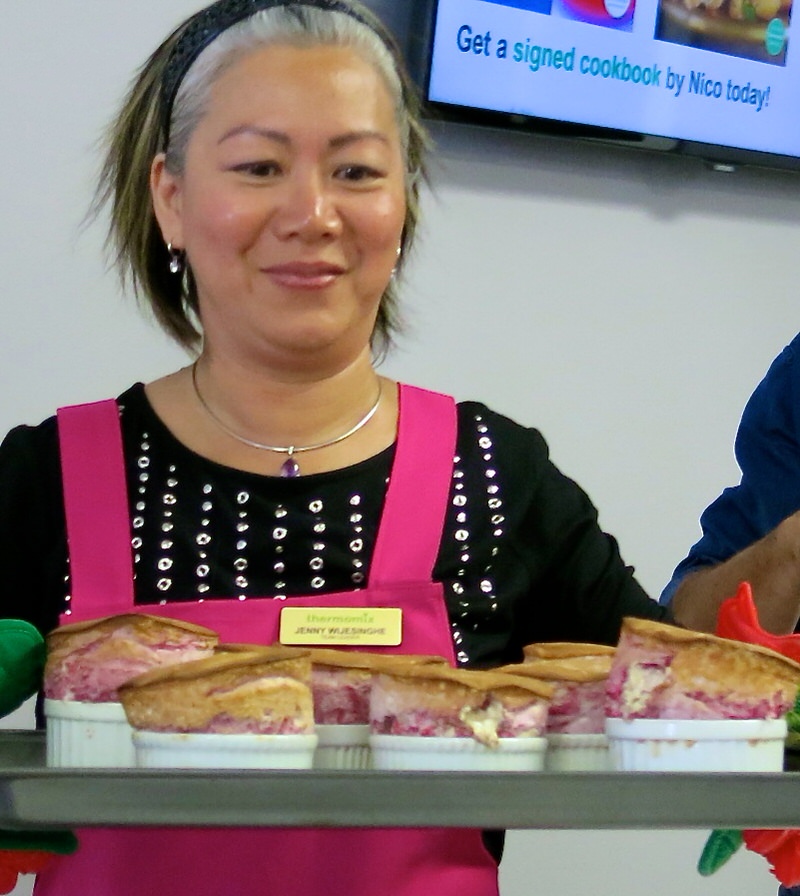 What?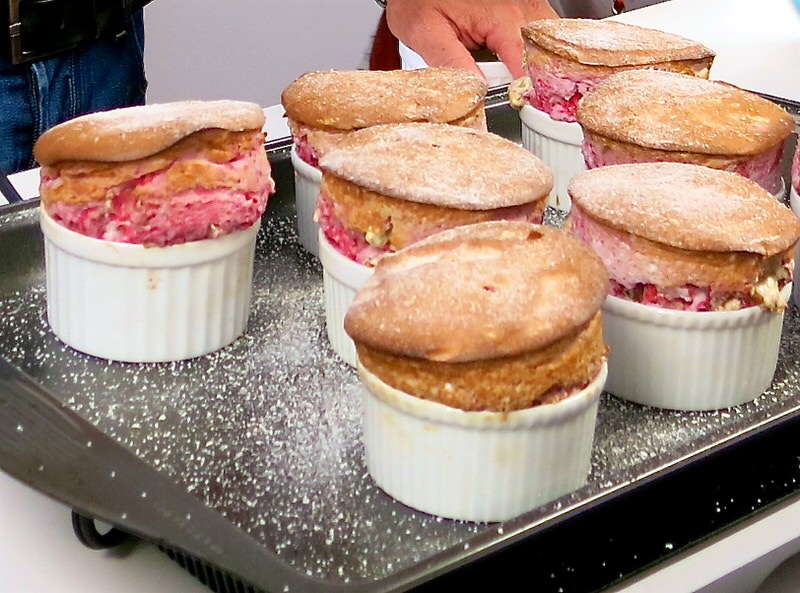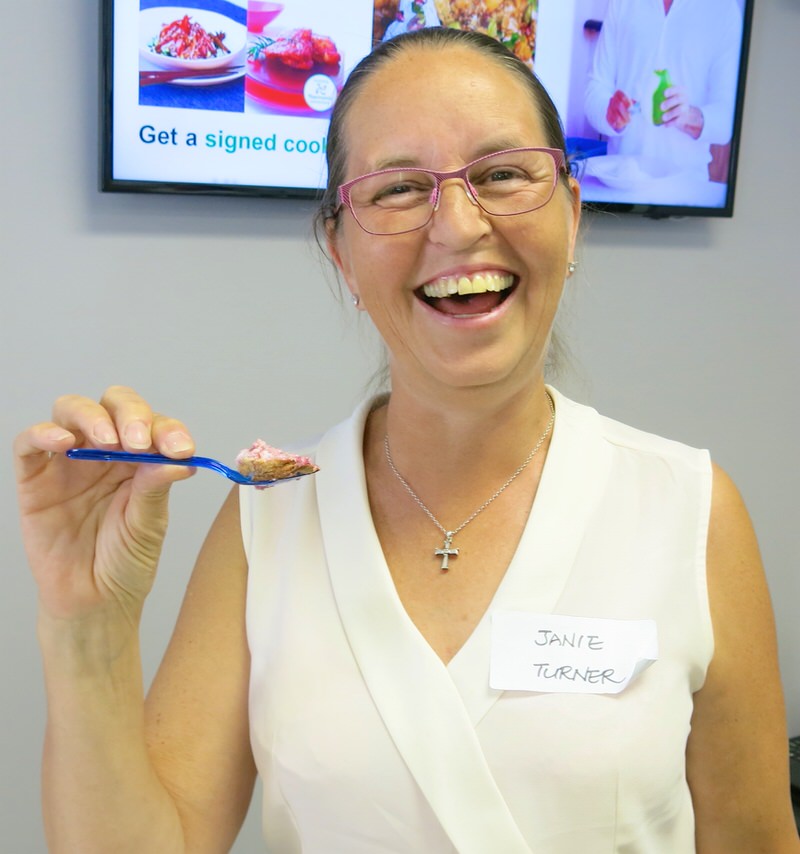 Look at the glorious rise on those dainty ditties! Oh my. Oh me – oh my. All rose for the grand finale around the presentation island and dug into these communally, "mmmmming" and "yumming" in quiet ceremony, like a religious Alm: our community AMEN to this delicious experience Nico Moretti had guided us through. Thank you, Nico. Thank you, Thermomix Canada, and Thank you to my Consulting friends who made the day happen by assisting in Nico's Kitchen.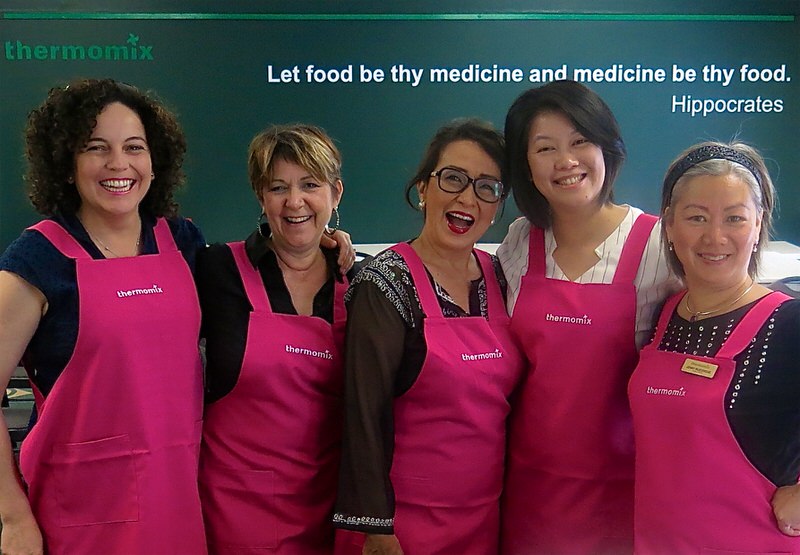 Standing Ovation, now, please.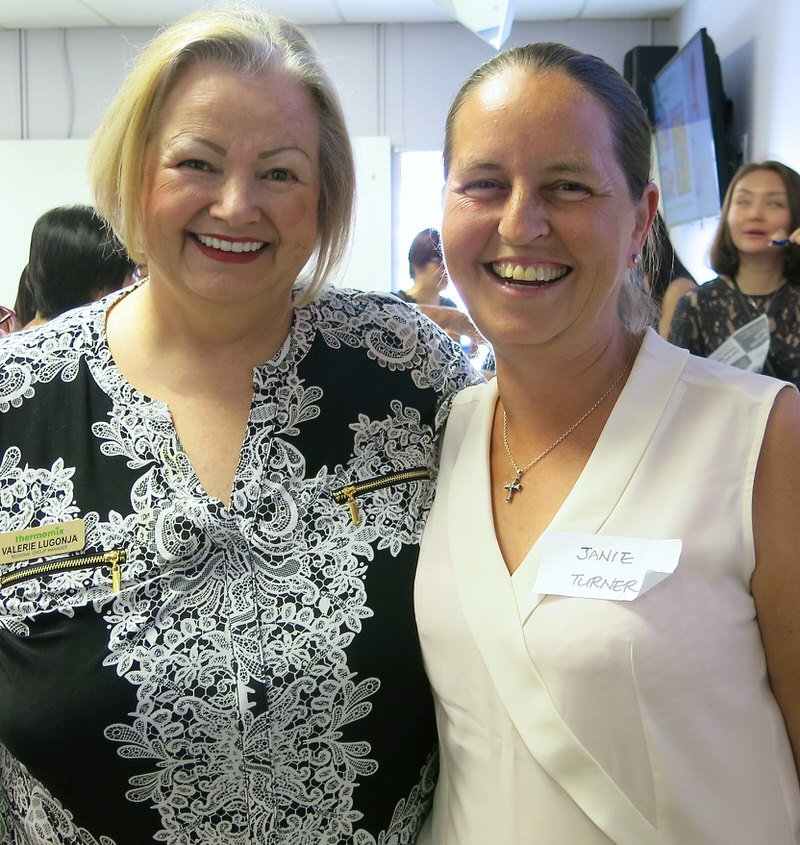 Nico Moretti: Final Words
One last word. As if all that was not enough, I met Janie Turner. Another unbelieveable highlight for me. She lives on Vancouver Island and was the gal who launched Thermomix in the UK. WOW. Her website is in the works and will be called "Cookwith Janie". Watch for it. You can find her now on Instagram @cookwithjanie https://www.instagram.com/janieshealthylife/here. She has written and owns the Thermomix Chocolate Cookbook and the first Indian Cookbook we all know and love. She was one of my first Thermomix mentors 10 years ago and it was such a privelege to meet her. What a vision of health she is.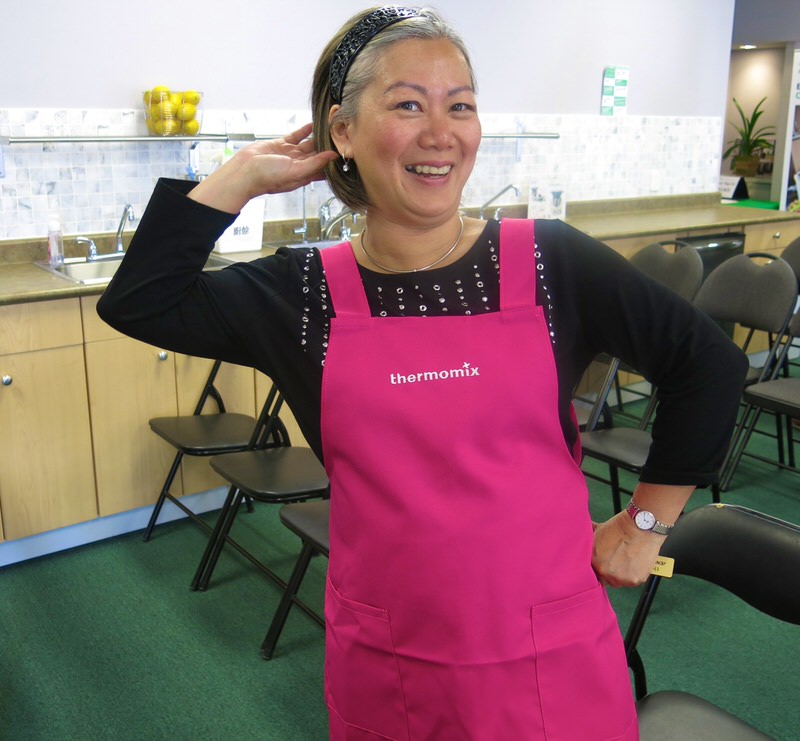 And. last – thank you to "Thermomix Jenny" for having me as a house guest Friday evening.