Thermomix Cooking Class: Register ASAP 10am to 1pm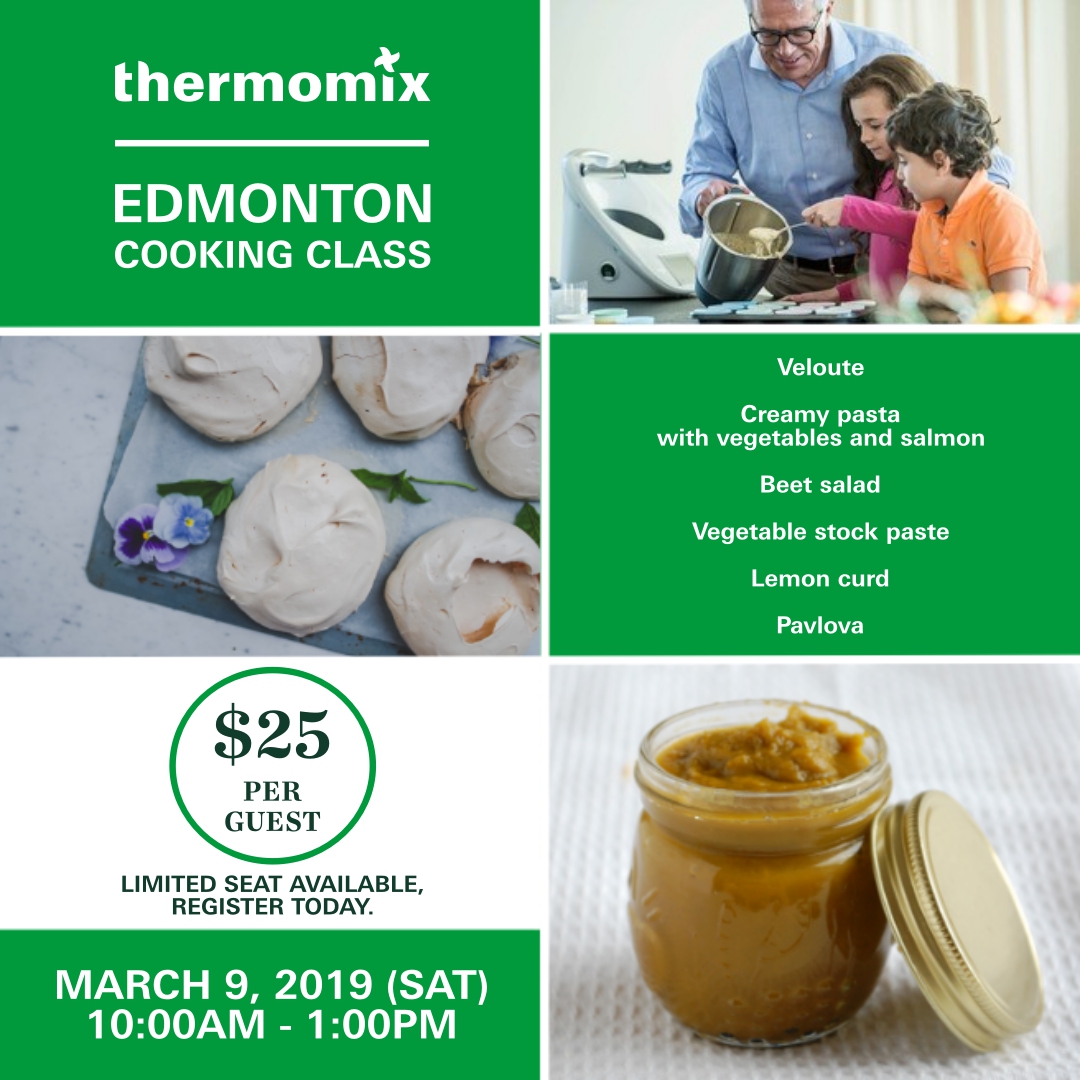 Thermomix Cooking Class: Spring has Sprung!
The Edmonton Thermomix Team is FAMOUS for their Thermomix cooking classes. We survey our clients every time and consistently get 95% satisfaction! Would be 100%, we think, but sometimes there are non-cooks. If you own a Thermomix, come and bring a friend!
Fully refundable 'til March 2. After that, non-refundable as the class is a week away and space must be confirmed and groceries purchased! Come celebrate the onset of Spring with us! (Soon, we hope!)
Leave me a message if you are interested and I will send you a private email with information on how to register.
Thermomix Cooking Class: Don't Own A Machine? BEST OFFER SINCE 2014!!!
February 2019 Promotions are the BEST EVER. You have 2 more days to purchase – and there will be other great promotions in March! (This one, truly, is the best in a very long while!)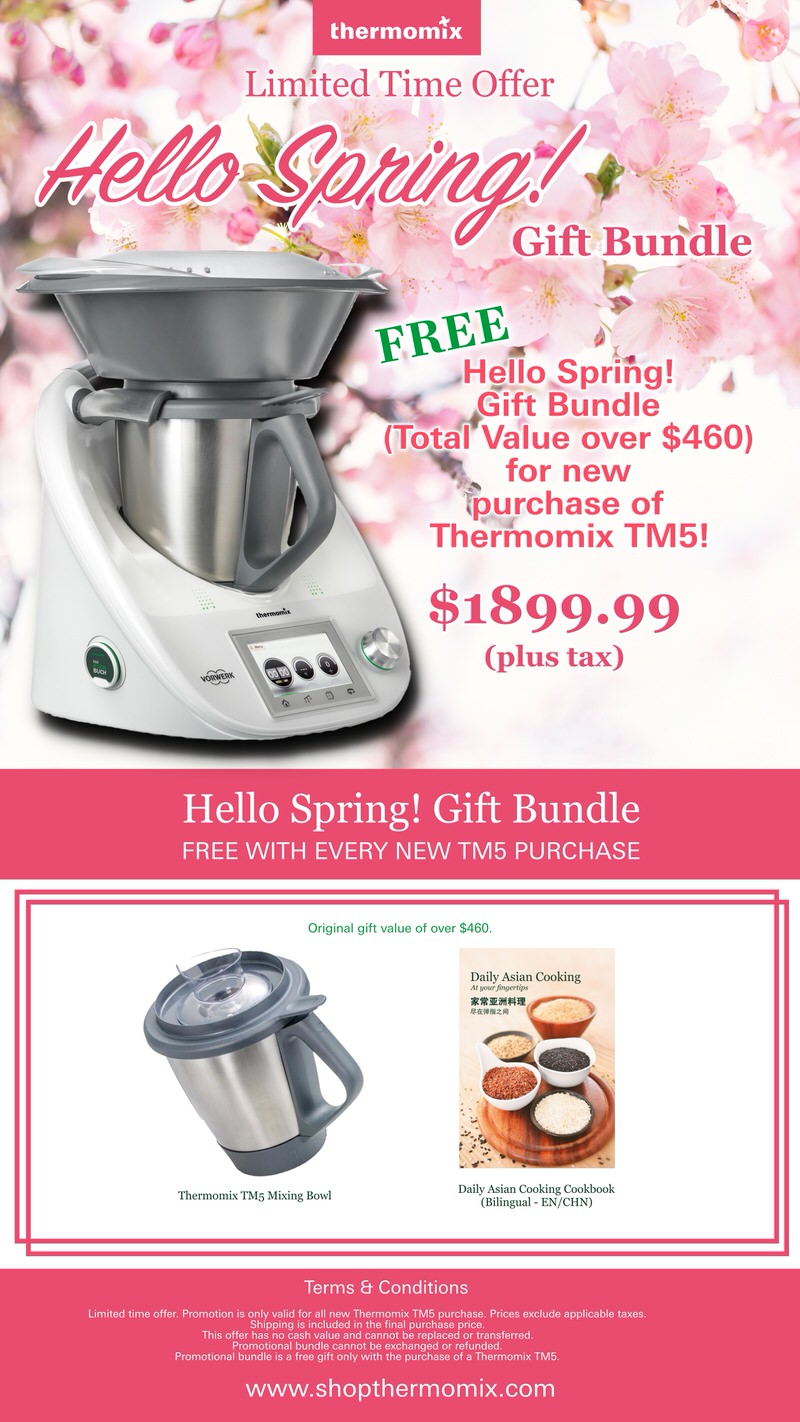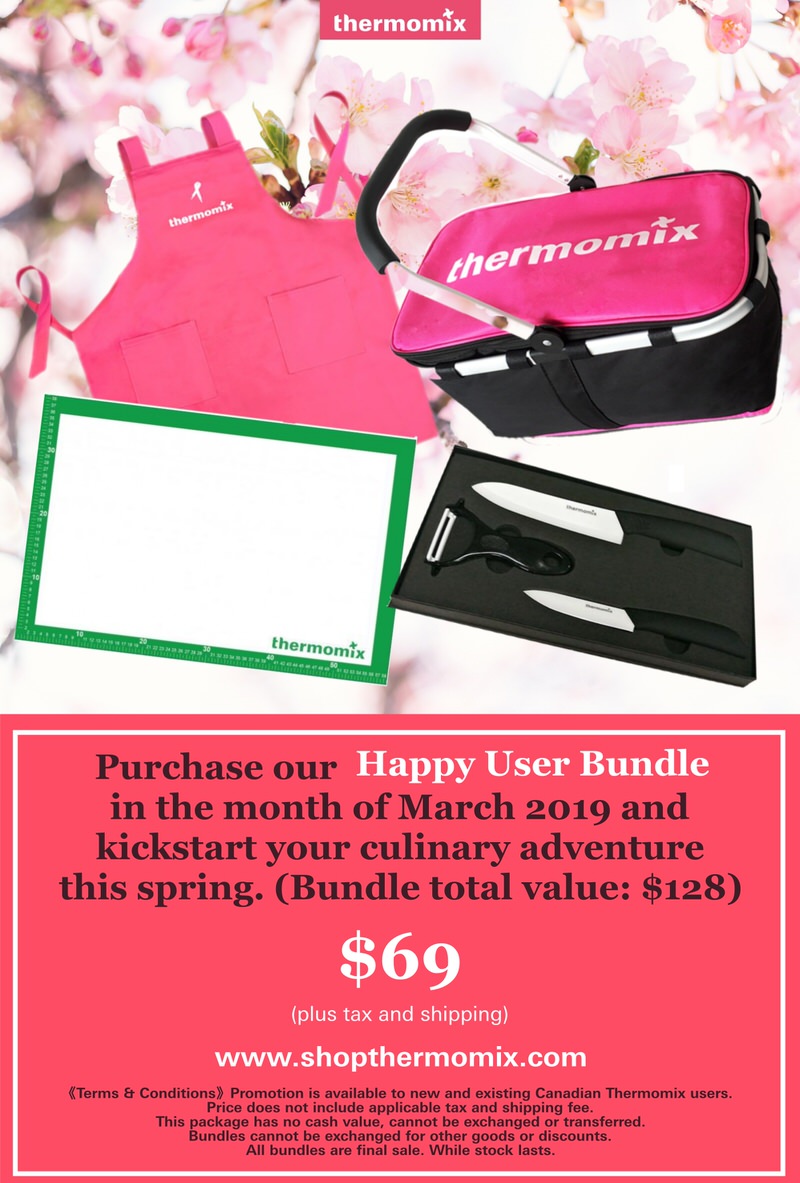 Thermomix Cooking Class: The Coveted Second Bowl Deal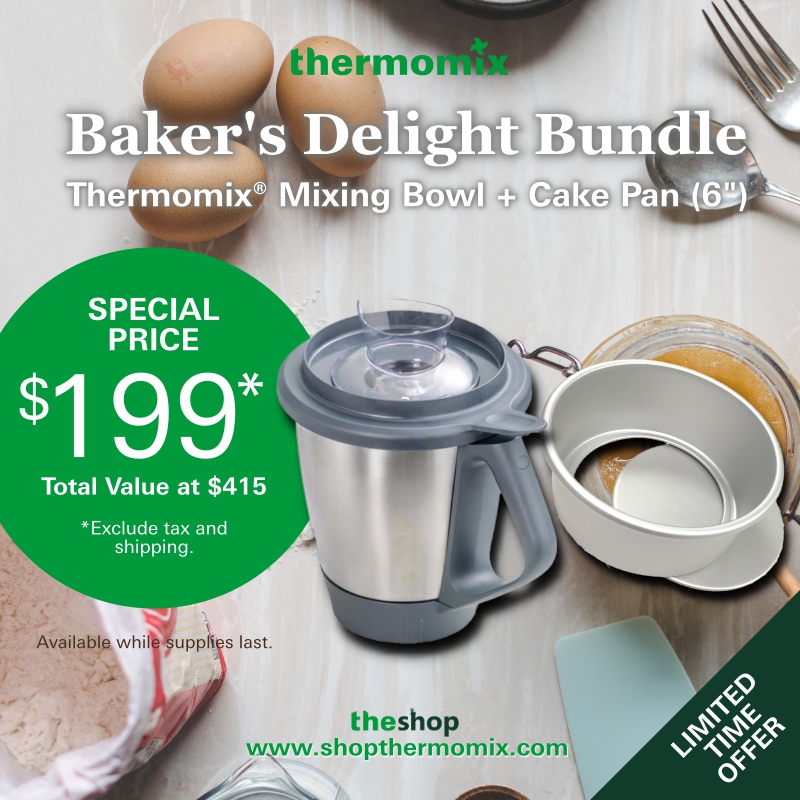 This is usually offered only once a year to our owners, so, yes – now is the time!