October 2017: September Super Starter Bundle Continued, but Revised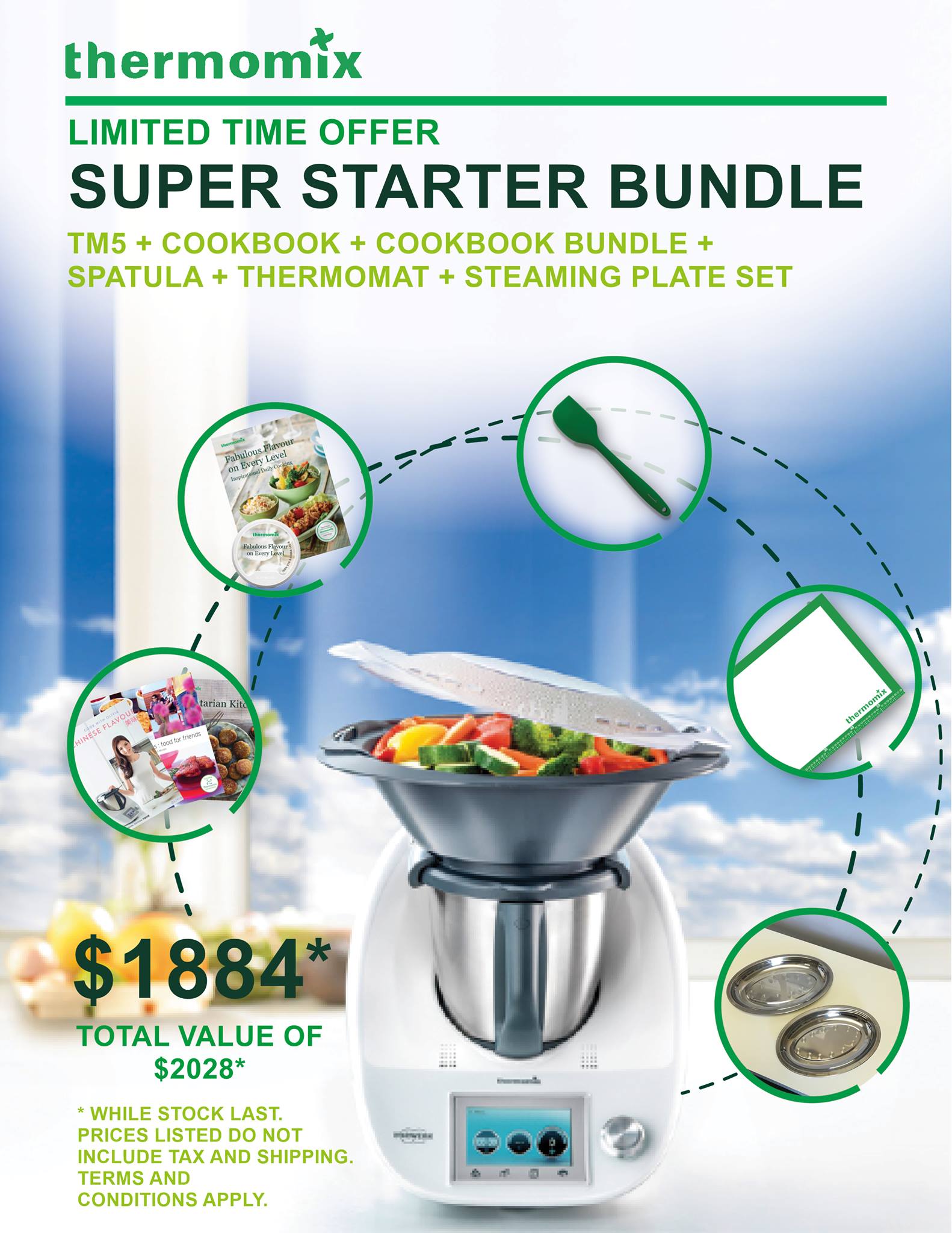 【LIMITED TIME OFFER】Due to popular demand, we are extending our promotion till the end of October with some revisions! Get a Thermomix Super Starter Bundle for you and your loved ones for this Thanksgiving at the special price of $1884*!
Super Starter Bundle includes:
1. Thermomix TM5 (Retail price: $1785*)
2. Choice of 1 Cookbook + Recipe Chip Bundle from the following two:
Fabulous Flavor on Every Level Cookbook + Recipe Chip [Available in English and Simplified Chinese] (Retail Price: $110*) OR
2nd Basic Cookbook Bundle [Available in English, German, French, Simplified Chinese, Traditional Chinese] (Retail Price: $110*) clients that speak a second language may like this choice
3. Silicone Spatula (Retail Price: $10*)
4. Premium Stainless Steel Steam Tray Set (Retail Price: $28*): two sizes. One fits in the bottom of the Varoma and the other on the Varoma shelf.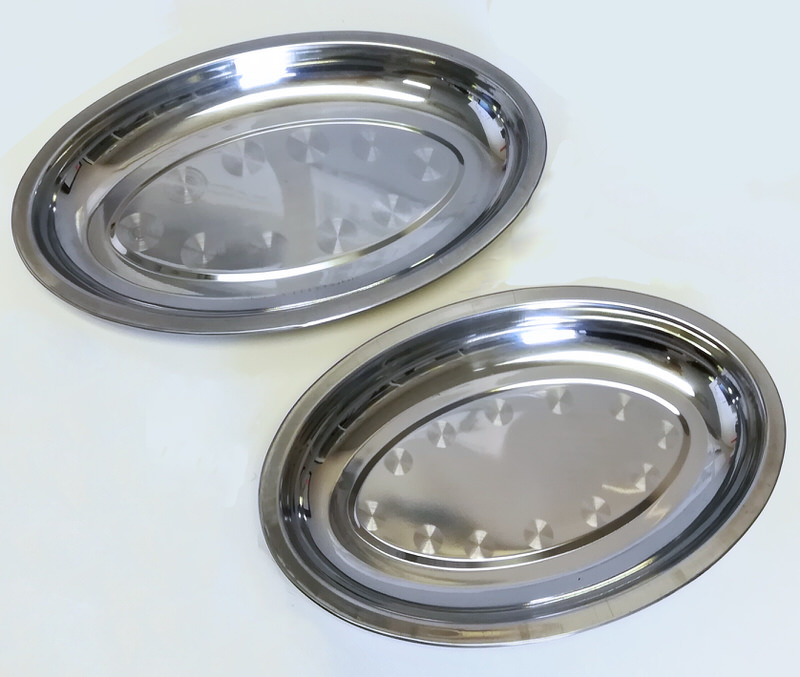 5. ThermoMat (Retail Price: $35*) used for making candy, rolling pastry or bread as well as a variety of other uses.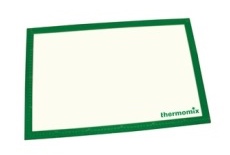 6. Choice of ONE of any of the following TM5 Cookbooks (Retail Price: $60)
Cooking Passion: Food for Friends by Nico Moretti
Gluten Free, Good Food
Chinese Flavors: Cook with Olivia
Vegetarian Kitchen
Terms and Conditions
Valid on all TM5 purchases placed between

October 1 and October 31, 2017

.
Prices listed do not include applicable taxes and shipping fee.
Promotion is only applicable at the time of purchase.
No exchanges or refunds on promotion items.
While stock lasts.